How to Record a Podcast: Free And Useful Guidance
After clarifying the topic and content of a podcast, you may have no idea of how to record it. But it won't be any trouble after you read this article, in which I have introduced a free and workable tool with detailed information for you to record audio on Windows. WorkinTool always gives you a hand when you have problems with recording on your device. Just download and use it now. It won't let you down!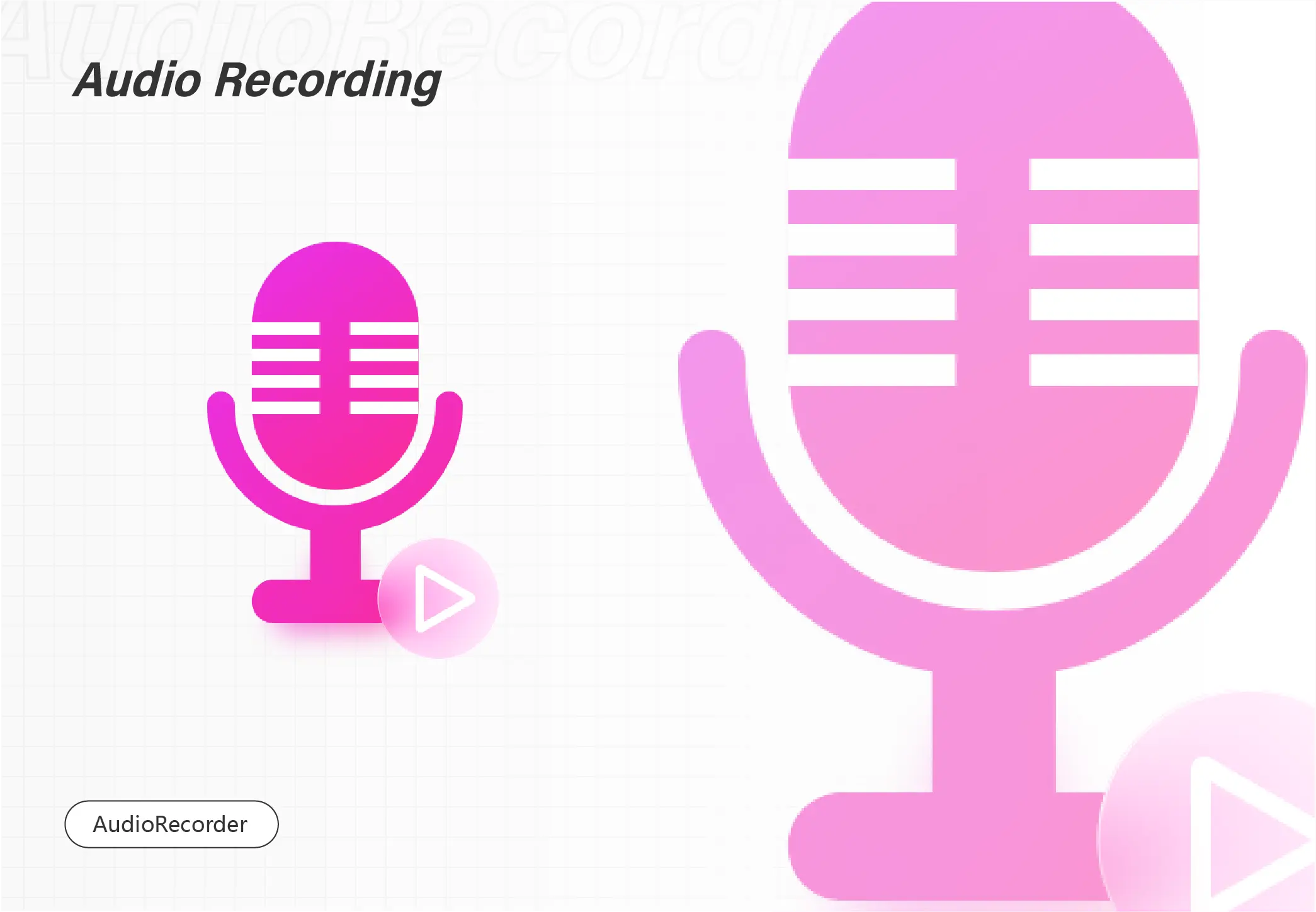 Like blogs and YouTube videos, podcasts have been one of the most popular media platforms for everyone to listen to and post the audio they like. They all set a low barrier for users to operate. With the help of podcasts, individuals can make friends with those people who share common tastes, and brands will gain lots of followers if the account gets steady development. Anyone can start a podcast without any limits. And for those who are interested in one aspect and have enough free time, running a podcast account is really a good way to go. This is not only to pass the time but also to get some profit. However, the first problem is how to record a podcast. Only the contents get recorded in the first place. You can upload them to the server successfully. In fact, it isn't as difficult as you may think. In the next part, I will offer you clear guidance to get your issues solved.
How to Record a Podcast Efficiently?
As for a beginner, it's highly recommended that you have a try with WorkinTool Audio Recorder, which is the perfect entry-level recording software. It offers no difficult commands or complex designs. You can utilize it without any concerns, even there's no guidance. It's perfectly compatible with Windows11/10/8/7, which meets most demands.
WorkinTool has over a decade of experience in software development. It has gained a lot of followers since its release. And all its services are free of charge, so you don't need to worry about any extra expenses for using it. Which perfectly solves the problem of how to record a podcast for free. Although it requires no payment, this does not mean that it's undependable. What's more, it is very protective of user privacy. WorkinTool Audio Recorder will not save or share users' recording files. You don't need to have any concerns about this.
Here is a detailed guide for you to use to record a podcast:
Step 1. Download and install WorkinTool Audio Recorder on your device.
Step 2. Get your microphone prepared, and it's best to have a manuscript, which will ensure that you won't forget your content. Then press the record button.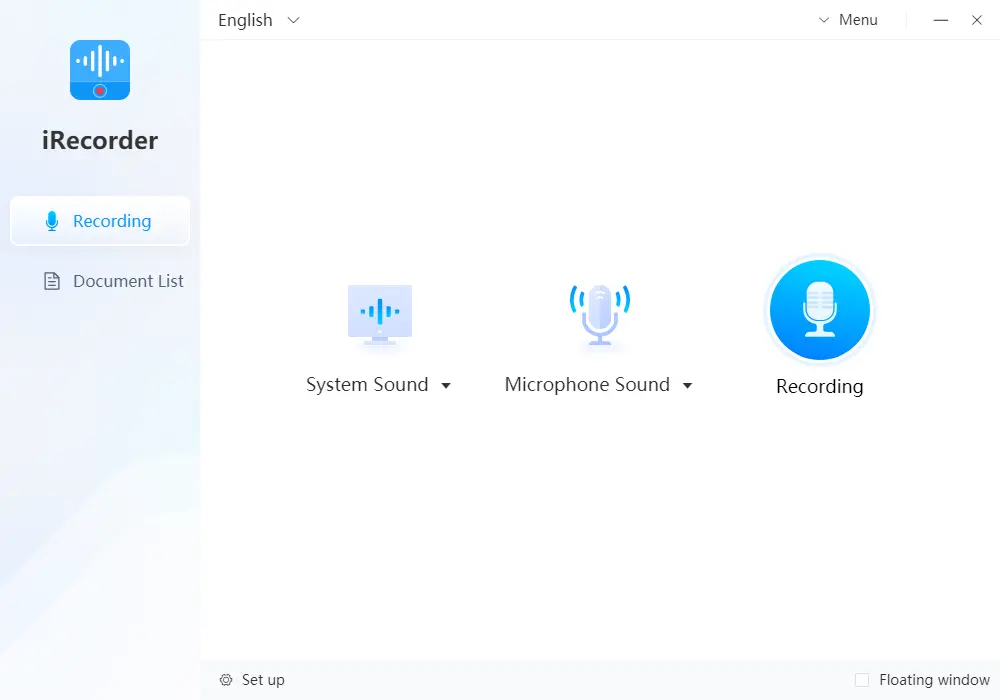 Warm Notice: Leave the audio noise reduction open and give a high output sound quality, which will improve the sound quality of your podcast.
Step 3. Click Stop when you finished your recording. The file will be saved to your desktop automatically.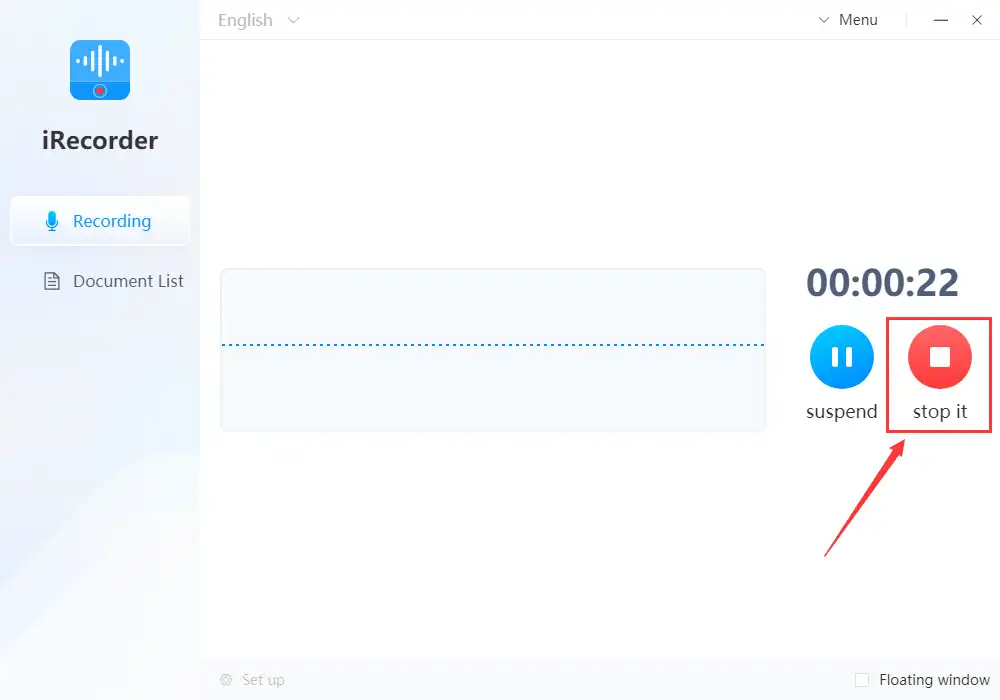 The answer to how to record a podcast is much easier than you thought, isn't it? As I have said before, WorkinTool really provides you with the best answers to your problems. And you can trust it on any occasion.
What Makes WorkinTool Stand Out?
Why do I highly recommend you have a try on WorkinTool Audio Recorder? It's total because WorkinTool itself proceeds with countless advantages that can solve people's problems. No matter if it's about how to record a podcast or how to record Discord audio, you can have them all settled with the help of WorkinTool Audio Recorder. Except for what I mentioned before, I'm going to list all the outstanding features of WorkinTool in the next part.
Free of Charge. Users don't need to pay for any services on WorkinTool, and there would be no limits on its usage or time duration.
High-quality Output. WorkinTool Audio Recorder always provides users with the best recordings without losing quality. So you don't need to worry about any bad experiences.
Safe & Secure. It asks for no registration or login, and you don't need to input your email or phone number. And during the installation, the procedure has no permission to read your privacy.
Simple Design & Operations. Not like Audacity, a beginner may feel confused about its features when he launches it for the first time. WorkinTool has tried its best to make all the commands and interfaces of all its products clear and simple. It has erased all unnecessary obscures and troubles for users in advance.
How to Record a Podcast With High-quality?
It's never enough to just solve the problem of how to record a podcast. You must take care of all details to make your podcasts more valuable and sophisticated. And in the following part, I will give you some practical tips to make your podcast better.
For the channel: Before you start to record your podcast, you need to make the following questions clear: Why am I going to start a podcast? What is the podcast talking about? After these two questions are settled comprehensively, you will have a clear direction on how to start a podcast and do it better.
For users: Make sure to research the audiences' needs carefully. Be aware of what people are looking for and what they really like; because it will help you know better how to create your content and how to gain more followers.
For equipment: It's better to get a good-quality microphone. With high-quality equipment, the sound in the podcasts would be more attractive and comfortable.
For the environment: When you're recording the content, you need to be in quiet surroundings. If your podcasts are full of disturbing noise, the audience may exit your channel in a few seconds, which is harmful to your channel.
Final Thoughts
Now that you have known all the details about how to record a podcast, you must be more confident to run a podcast channel. It's never as difficult as you may think when you know nothing about a podcast. And if you decide to start your podcast journal finally, make sure to give WorkinTool Audio Recorder a try. It can really help you a lot on your way to recording the content. And don't forget that you can also use it to record audio for Google Slides and almost everywhere you need audio on your PC.
Products Reviews:
TrustScore
4
|
323
reviews