Data Recovery from RAID 5 on Windows 10 | Easy Tutorial
Have you lost data due to a RAID controller error or accidental deletion? It is a tricky issue to recover data from RAID 5 on Windows. However, you can use professional recovery software like WorkinTool Data Recovery to reconstruct RAID arrays for recovery. With it at hand, you can easily restore files from RAID drives, whether it is in RAID 0, RAID 1, RAID 5, RAID 6, or RAID 10 array. More highlights are below:
🤩 100% FREE without any limits.
🏆 Various data loss scenarios are supported.
🤩 Multiple file types are supported.
🏆 High success rate and fast processing.
🤩 User-friendly interface and easy to use.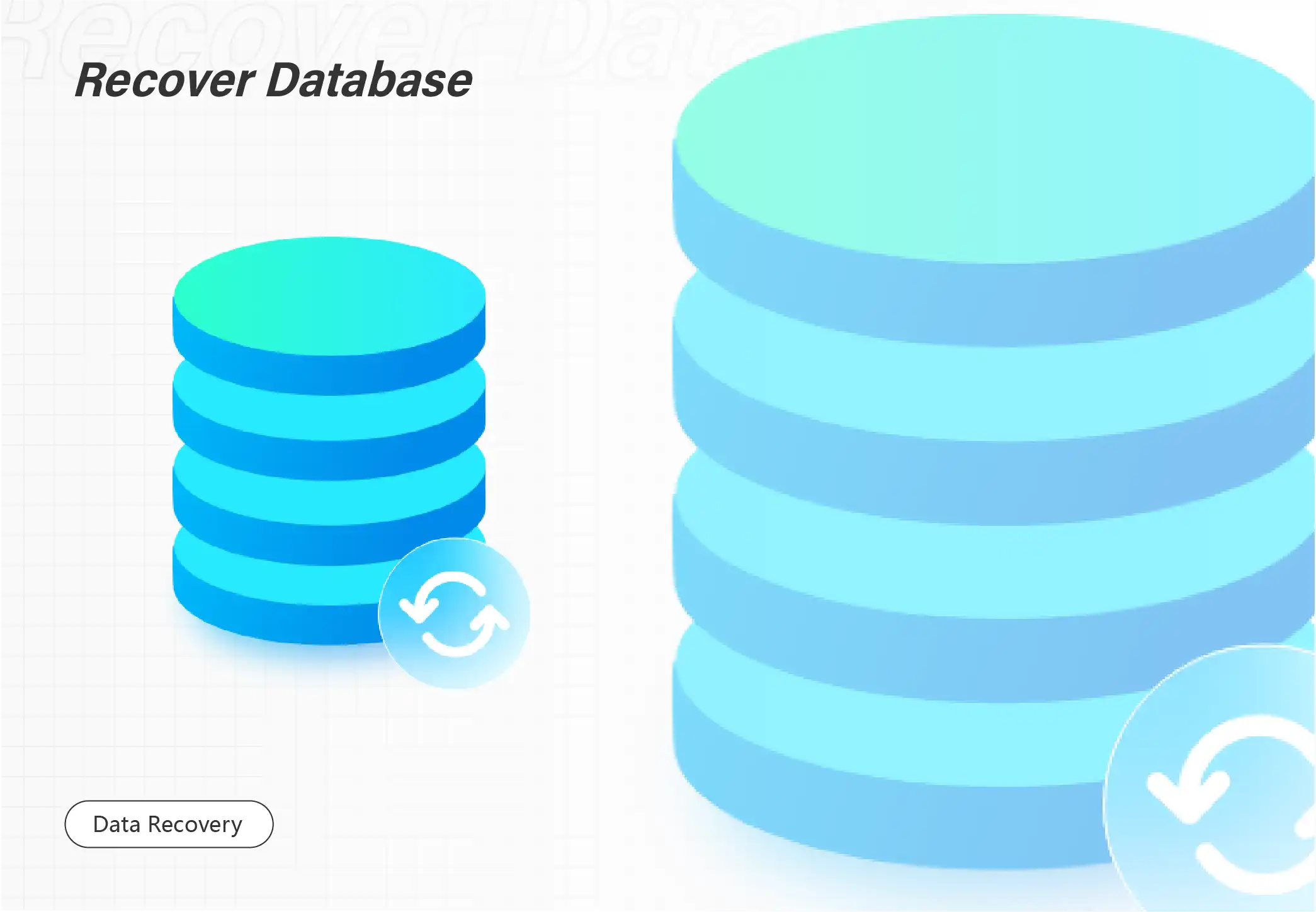 Data Recovery from RAID 5 on Windows 10 | Easy Tutorial
With the development of technology, we can easily store everything, like photos, videos, and files, on RAID. However, RAID controller errors, hard disk failures, or virus attacks can damage RAID drives and lead to data loss. It's a headache to bring data from RAID back by ordinary methods. Conversely, professional recovery software can make it easier. However, there is good and evil in the recovery market. Don't worry. This post will introduce a professional and free tool for you to complete the data recovery from RAID 5 on Windows 10. Of course, the easy step-by-step tutorial will also be elaborated. If you want to learn more, please keep reading.
Words before Learning RAID Recovery Software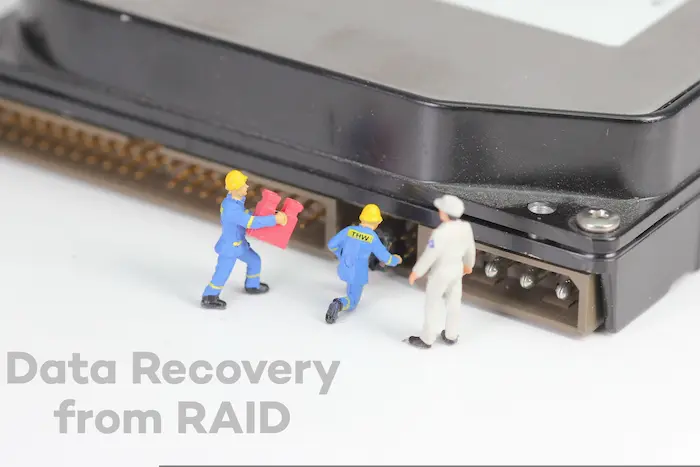 What is RAID and RAID recovery?
RAID is short for redundant array of independent disks. It is a method of saving the same data in different disks on various hard drives in the case of drive damage. However, accidental deletions or system crashes can cause damage to RAID drives. Then all the files on these drives will be gone or inaccessible. So it's necessary to make a RAID recovery which is the same as a common hard drive recovery. We need to rebuild the RAID storage architecture and retrieve the data. Nevertheless, it's not an easy issue for ordinary people. Relax. The post will introduce a free recovery wizard to settle all problems.
Best Tool for Data Recovery from RAID 5 on Windows 10
If you want to recover files from RAID 5 on Windows 10, professional recovery software will help you a lot. We have access to tons of recovery tools. However, there is a risk of downloading and using third-party software arbitrarily. Malware may lead to either system crashes or virus attacks which may make data loss worse. Luckily, you can trust and use WorkinTool Data Recovery. It's a 100% free and reliable RAID recovery tool. Whether your computer is in Windows 10 or 11,8,7, it will all complete data recovery from RAID perfectly. Moreover, it scans in read-only mode and will not overwrite or damage your original files. With that at hand, you can easily restore files from RAID drives, whether it is in RAID 0, RAID 1, RAID 5, RAID 6, or RAID 10 array.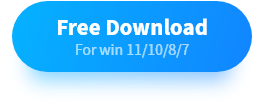 Besides RAID drives, it can fulfill recovery tasks perfectly from other storage devices like HDDs, MP3/4 players, USBs, SD cards, etc. Moreover, there are two scan modes. One is the quick mode for common use, which can list outcomes in seconds. While the other is the deep mode which you can use when you cannot find files. Because with a more advanced algorithm, it can find more buried files with a higher success rate.
⭐ More Sparkling Points:

Free of Charge:

You can get back everything you want for free without any limits.

Small Range Recovery:

For users' convenience, it can only choose Desktop, Recycle Bin, or any particular folder to scan and restore files.

Easy to Use:

Due to the intuitive interface and navigation, you can fulfill data recovery from RAID within three simple steps. 

All-round Data Recovery:

It performs well in any data loss scenario, e.g., formatted disks, human mistakes, system crashes, virus attacks, etc.

Various File Types Supported:

It can recover not only emails but also photos, videos, documents, music, and more from your RAID drive.
💌 Tutorial to Recover Data from RAID 5 with WorkinTool Data Recovery
Step 1. Download and launch this software. Click on Disk & Partition Recovery. Next, select the disk where your RAID drive is located. Then tap on Find Partitions.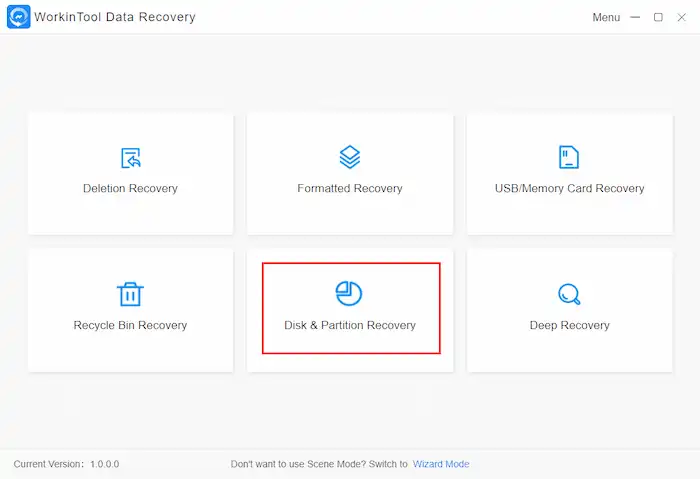 Step 2. Select the partition you want to recover. Then tap on Scan Now to begin scanning.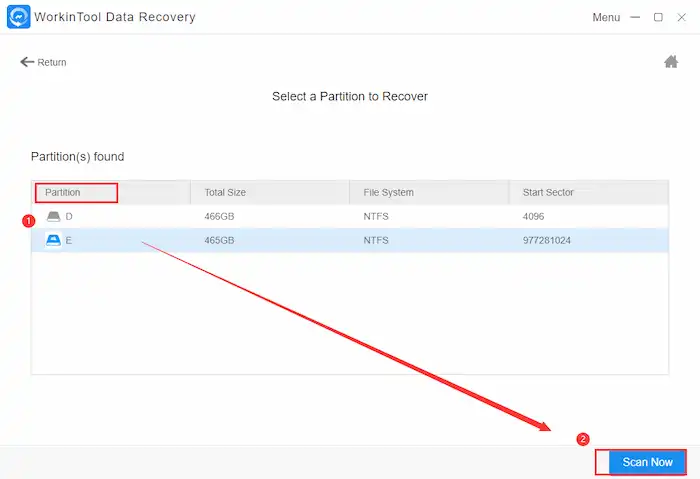 Step 3. Lastly, tap on Select All and Recover. Within seconds, you will get the desired data recovery from RAID.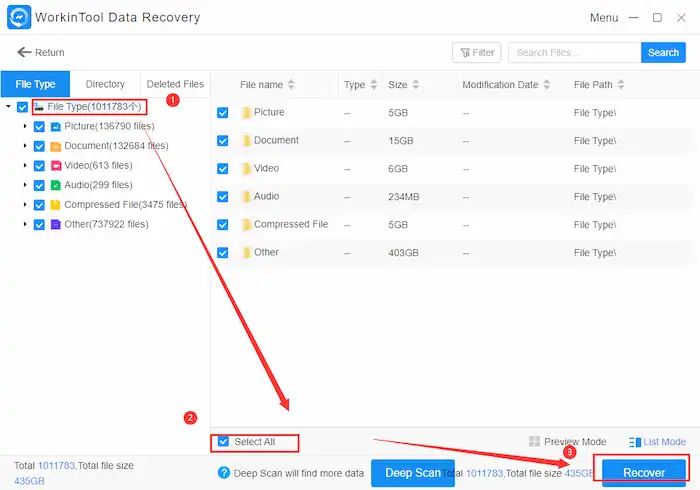 Products Reviews:
TrustScore
4
|
323
reviews