[Solved] How to Fix System Restore Failed in Windows 10/11
Not sure what to do if your computer tells you that the System Restore Failed? Don't worry. Check out this post for the best solution and get the WorkinTool Data Recovery tool to spare you extra time on data recovery.
😍 1. Up to 500 MB FREE Data Recovery.
😝 2. The cheapest data recovery software of its kind.
🤩 3. Easy interface for users to recover in THREE STEPS.
😎 4. Quick scan and recover files the same as the original.
🥳 5. Cover all file types of pictures, documents, videos, audio, etc.
😊 6. Available for all external storage devices like USB flash drives and SD cards.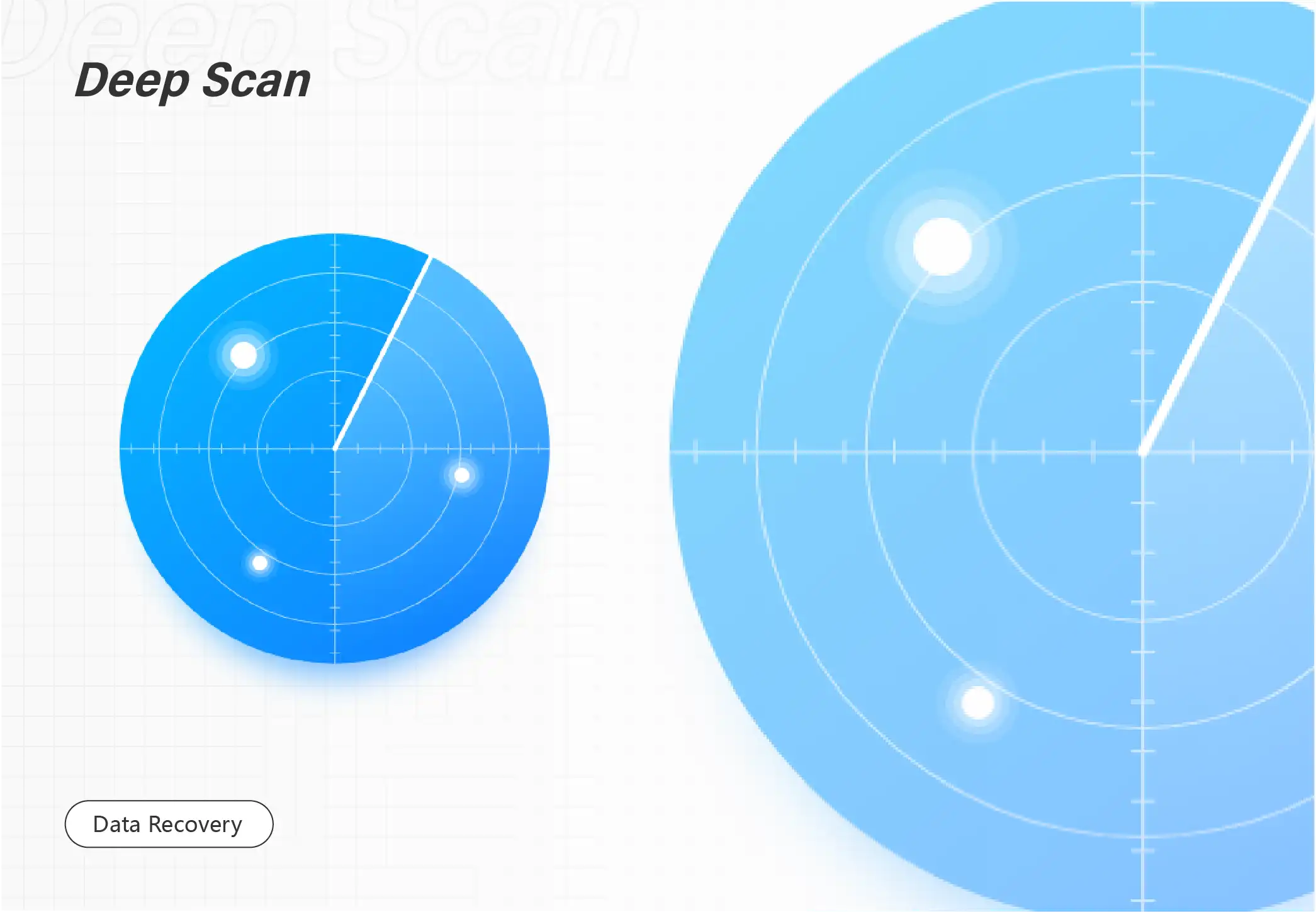 [Solved] How to Fix System Restore Failed in Windows 10/11
System Restore is a powerful tool on Windows that allows your system to roll back to a previously stored point in time. So every time software on a Windows computer starts causing significant issues or a user accidentally deletes an important file and can't retrieve it, it can be used to undo changes made to the system and save the day. For example, when you accidentally perform an update, but afterward, the computer is not as good as the previous process or even worse. Then you can undo the latest update through the System Restore tool. However, it doesn't always work. When the message tells you that the System Restore Failed, do you know how to fix it?
System Restore failed for a variety of reasons. You might get an error message like "System Restore did not complete successfully" or other versions. There can be different variations of similar errors like "System Restore failed" or "An unspecified error occurred during System Restore." System Restore won't work on Windows 10/8.1/8/7 after this problem. But don't worry! Follow us to learn why System Restore failed and how to fix the issue.
---
Why System Restore Failed
Based on the error messages that pop up on the Windows operating system, here are a few reasons why the System Restore operation might fail:
If the System Restore tool cannot complete its work, it can trigger several different error messages. For example:
Error Code: 0x80070091, 0x80070005, 0x8000ffff, 0x8007045b, 0x800423F3, 0x81000203, etc.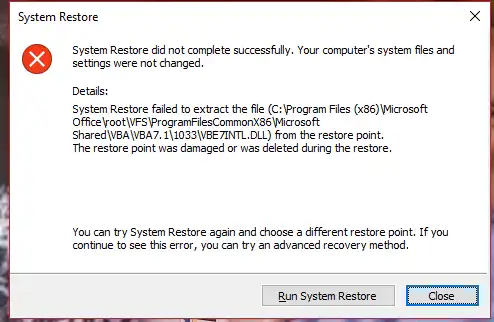 As you can see, the error message mentions the most likely cause of the issue, along with a short explanation of how to resolve it. Try to solve the problem according to the recommended solution. If this does not resolve the issue, try the other methods described in this article and restore the previous file.
---
How to Restore Files When System Restore Failed
If the failure issue of your System Restore cannot be resolved by the system method, be sure to prepare one tool. You should always have at least one up-to-date data backup and recovery tool to quickly and painlessly restore your desired computer content without affecting your work. If you don't have a tool that works, and the system restore tool is still in a state where it doesn't work, it's best to use a third-party tool first, such as WorkinTool Data Recovery Software.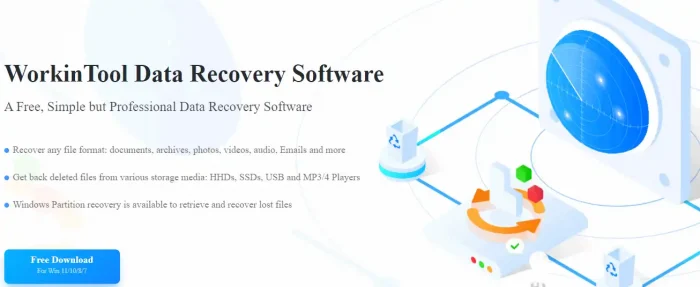 WorkinTool data recovery software is an all-in-one data recovery tool that can solve various data loss difficulties that users may encounter. This type of data recovery software is essential when your system recovery tools aren't working. It has the most user-friendly interface, excellent scanning and conversion speed, and many file recovery functions. Users do not need to have any experience to use the tool without any trouble. You can select and pick any files and restore them to wherever you want. This is an absolute treasure replacement for System Restore.
It covers six different recovery modes for file loss situations with no built-in ads. Users can pick and apply the feature according to their condition. What is best for users is that this tool allows users to recover files up to 500 MB for FREE. If you are satisfied with the outstanding results, you can upgrade to a member account for complete recovery.

See how WorkinTool Data Recovery Software works:
1. Launch WorkinTool Data Recovery and click Deletion Recovery.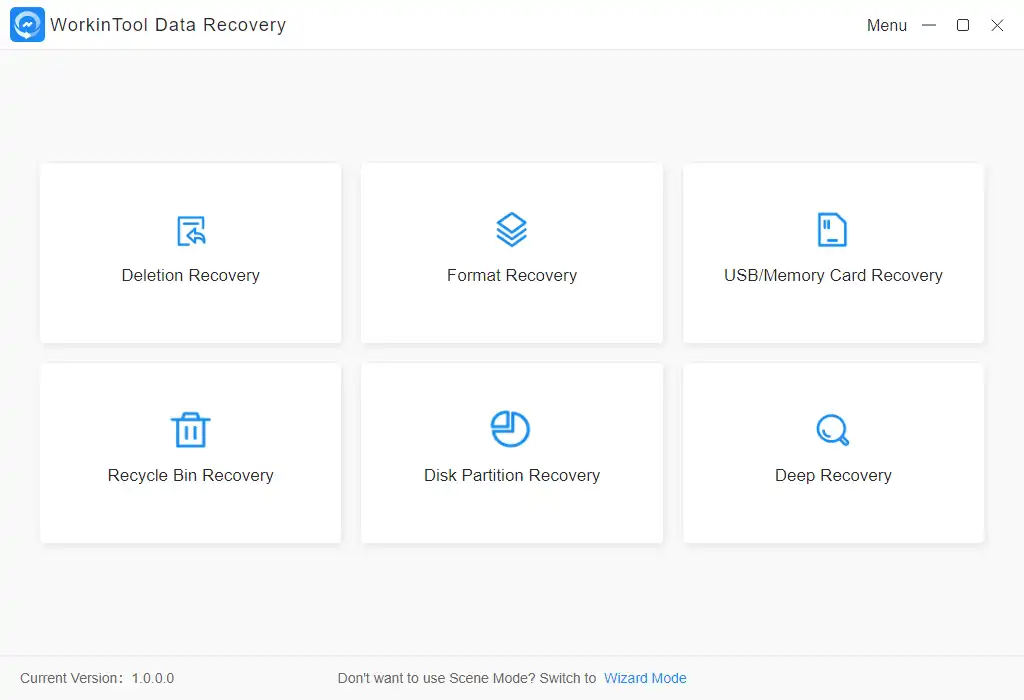 2. Select the partition where you want to recover your files and click Scan Now.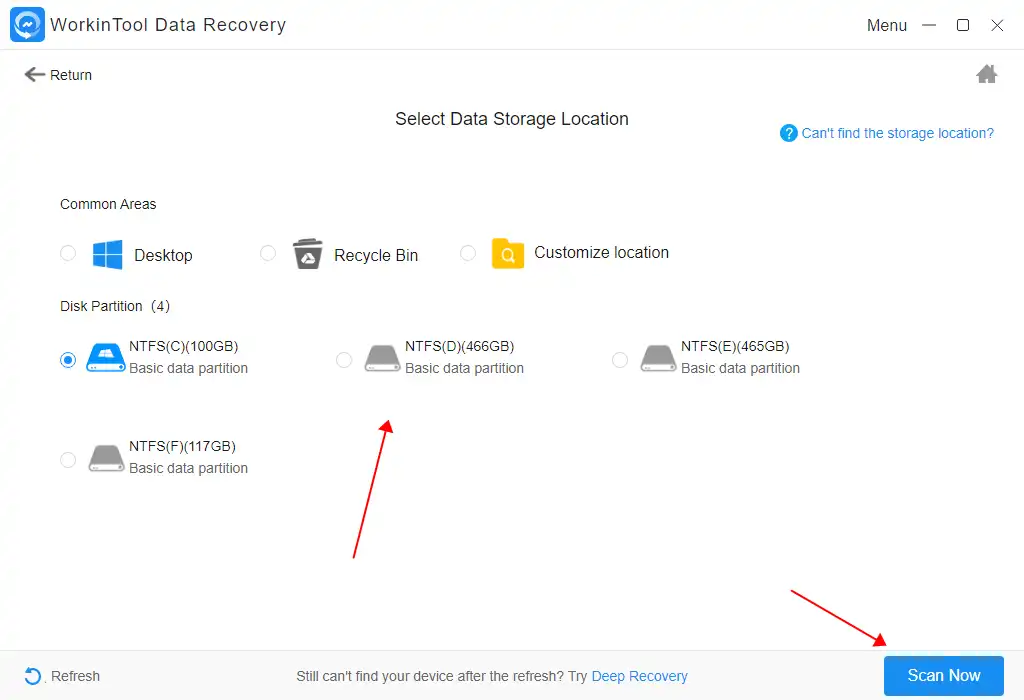 3. Use the Filter feature or click Deleted Files to find the specific file you need. Please select it and tap Recover.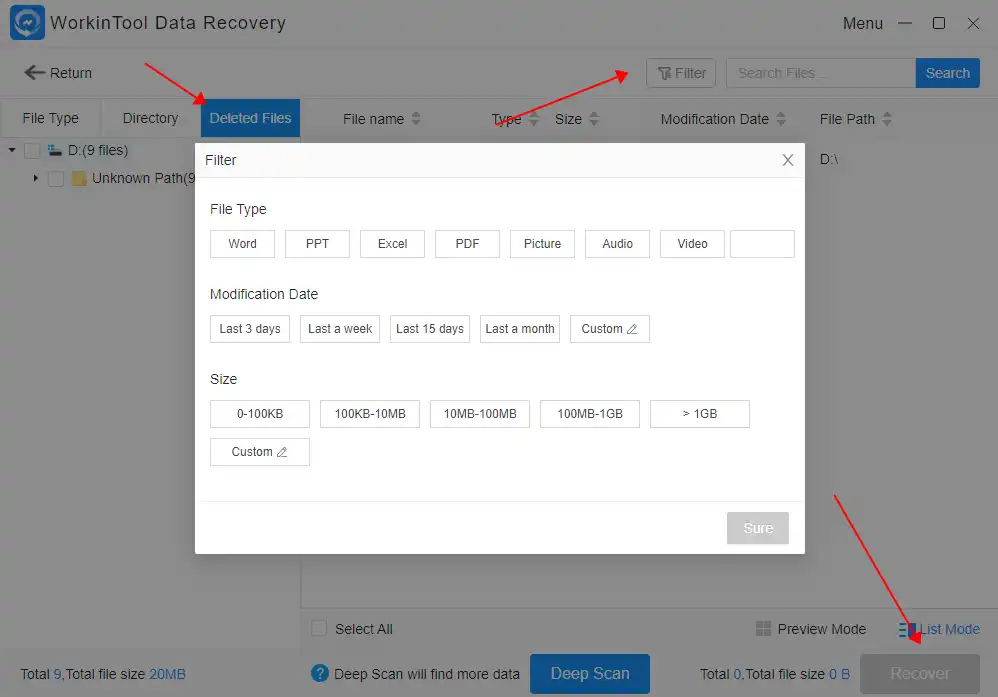 ---
How to Fix System Restore Failed
Look, even if you've got a free backup tool like WorkinTool that has a beautiful data recovery feature, you should still fix problems that can cause file recovery to fail. If you let it be, there's a good chance that hidden issues will affect your computer in another way. It would help if you tried to regain the ability to use the System Restore tool to protect your system files, installed applications, Windows Registry, and system settings.
The following solution may be able to help you. Once you see the error message displayed by System Restore again, determine which solution best matches the current concern and start with it.
#1: Change to Another Restore Point
One of the reasons a system restoration cannot be completed is that the restore point itself is damaged. This is where you can eliminate the problem by choosing a different restore point. Select any one of the restore points. If it still cannot be used, then it does not matter whether you use the latest restore point.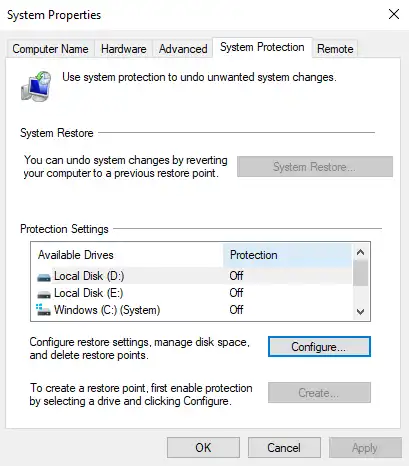 Enter "

create a restore point" 

in the Search box.

Click 

System Properties.

Click the 

System Restore

 button under System Protection.
---
#2: Check System Protection Settings
While disabling antivirus software is usually a bad idea, it can expose your computer to a variety of viruses and malware. But if you can disable it while you're off the network, the risk of a virus can go down to a minimum. However, once you complete the System Restore process in time and then cancel the disable function, it can effectively avoid risk.
If you are using Microsoft Defender, which is officially built into Windows, then you can disable it by following these steps: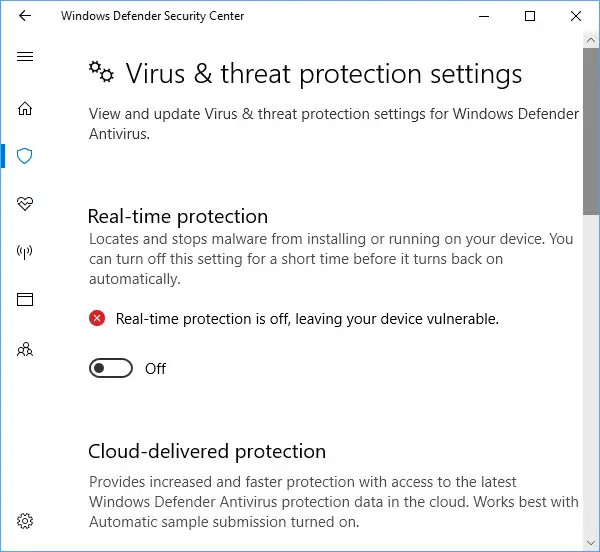 Enter 

Windows Security

 in the Search box and open it.

Click 

Virus & threat protection

 > 

Manage settings

.

Turn off the 

Real-time protection

 option.
---
#3: Perform an SFC scan
If a Windows System file is corrupted or deleted, some parts of the operating system stop working. This includes the "System Restore" tool. If this is the case, you may want to use the System File Checker (SFC) to recover damaged or deleted files. Here's how: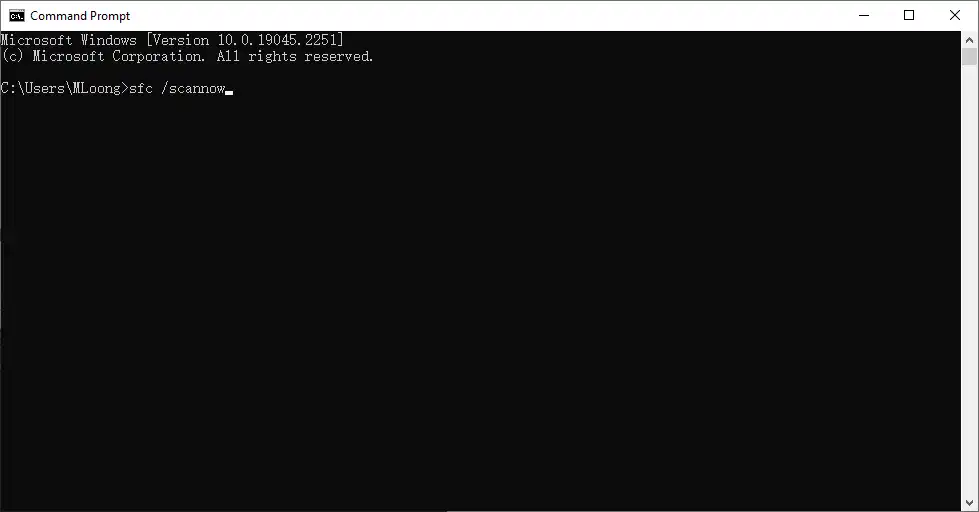 Enter 

CMD 

in the Search box and open it.

Type 

SFC /scannow 

to start the SFC scan.

Please wait for it to scan and restart your computer to complete the process.
---
#4: Run System Restore in Safe Mode
It is provided on the Windows operating system so that users can boot into safe mode. In this mode, you can disable all non-essential functions on Windows. You can use this mode to successfully launch the System Restore feature without any other software that will interfere with it from throwing.
To run System Restore in Safe Mode: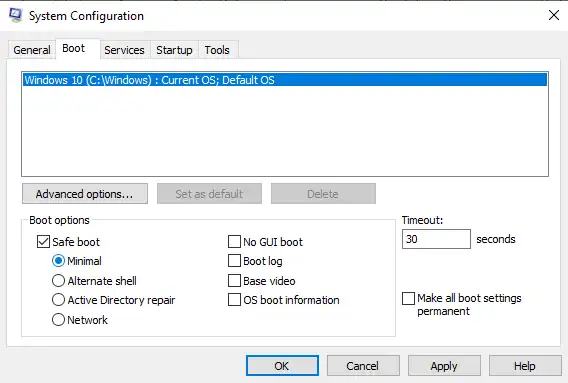 Enter 

msconfig 

in the Search box and open it.

Go to the 

Boot

 tab and enable the 

Safe boot

 option.

Restart your computer, and you can run 

System Restore

.
---
Bottom Line
The solutions mentioned in this article will help you fix the "System Restore failed" problem so that you can complete the restore process smoothly. In addition, we will also provide you with the WorkinTool data recovery tool to help you restore the required documents on time. Even if you can't fix the issue correctly, you will be able to use the software to recover all your data and move to another location.
If you have any comments or issues, please do not hesitate to contact us and let us know.