Video Recovery: How to Recover Deleted Videos on Windows
If you are finding solutions to video recovery, here is your best shot to recover deleted videos. Among them, I highly recommend you use WorkinTool Data Recovery Software. It is an all-in-one recovery tool. You can use it to recover any file data that you have accidentally lost or deleted. And it is super easy, with the clear navigation and interface, anyone can use it in seconds. More importantly, it is totally FREE. So, don't wait any longer and try to experience it right now.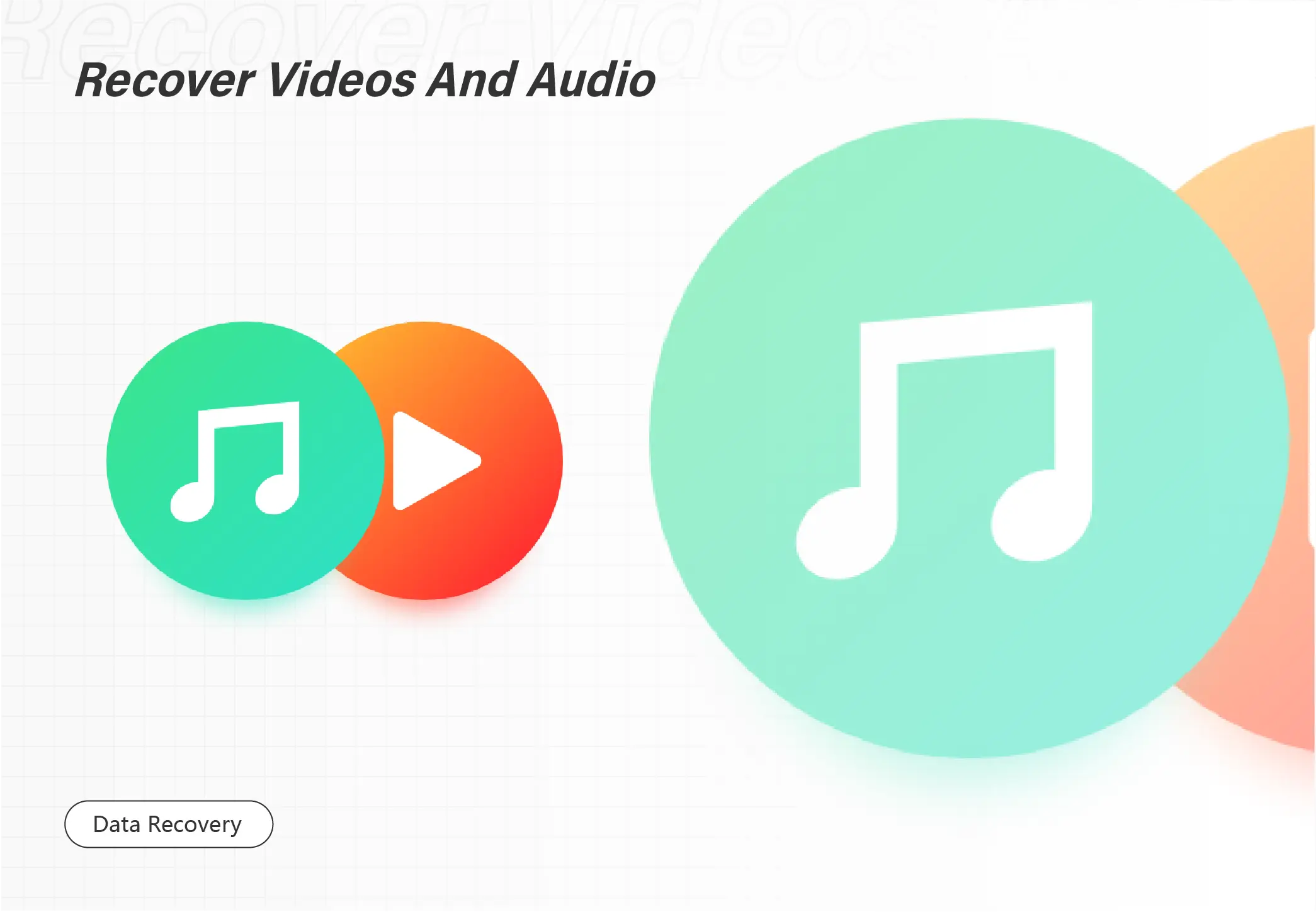 🎉 Video Recovery: How to Recover Deleted Videos on Windows 2022
Even though Videos are hard to record and edit. And it takes a lot of time to get the job done, a simple mistake or one second of negligence could make all your work go for nothing. Luckily, you can still find ways of video recovery to recover deleted videos on Windows on the Internet.
---
Can You Retrieve Deleted Videos?
Affirmatively YES! Your chances to get your deleted videos back from the deleted drive are still high. But there is something that you should take as a reminder. Otherwise, the original video wouldn't be restored, and the other files on the hard drive would be gone with it.
🚁 Start your video recovery process as fast as you can. You have to know that the earlier you recover videos the better chance of success you get.
💣 Do not use an online data recovery product that does not have a security guarantee, even it is free to download.
💥 If your videos were already lost, then do not put more new data on the hard drive storage in case it would overwrite the early videos that you want to restore.
Here are three easy video recovery methods that will help you to recover deleted videos. Let's find out what are these goodies.
---
The Easiest Way of Video Recovery
 

Use Video Recovery Software for Windows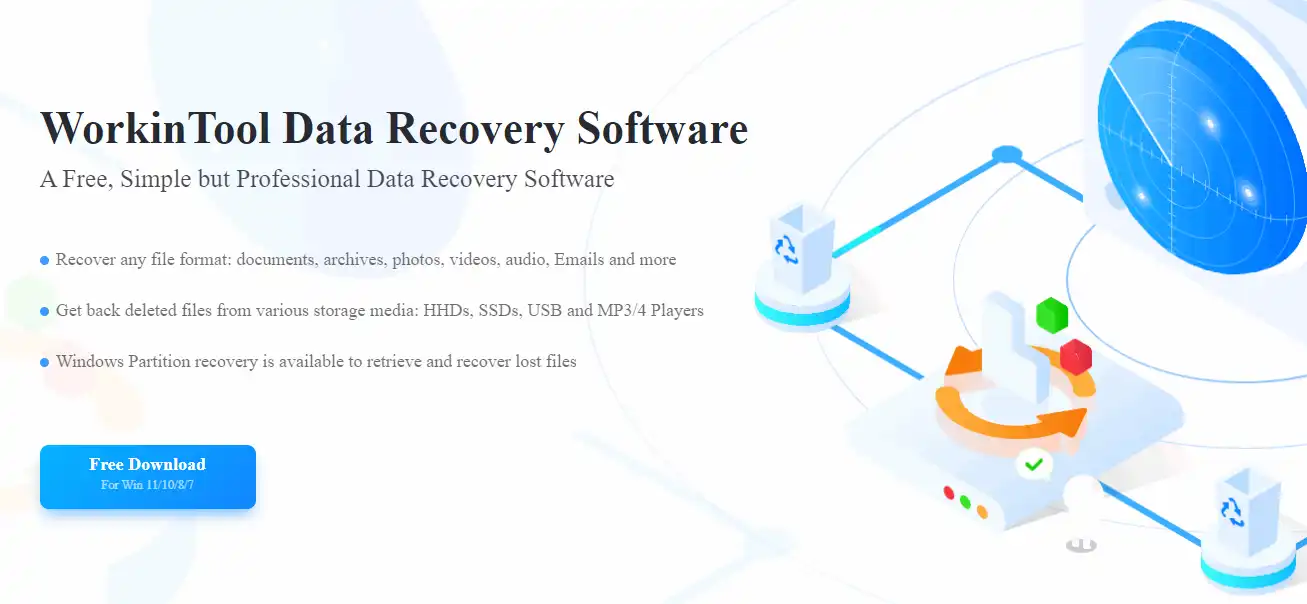 I know how frustrating it could be if your hard work just went disappeared or was deleted by accident. What's even more devastating is that you don't have any backups to recover from. Then you definitely need a handy video recovery tool that can help you find your lost data back. Well, despite that there are tons of data recovery software on the market, you will need a universal recovery software tool that is convenient and easy to use. Here I would like to recommend to you the very tool – WorkinTool Data Recovery.
Here is how to use this video recovery software to recover deleted videos
1. Open WorkinTool Data Recovery, and choose Quick Scan or Deep Scan your computer to recover deleted videos.
(📣 Notice: Quick Scan focuses on the speed to find your lost data and Deep Scan focuses on the depth of the scanning location to find more files.)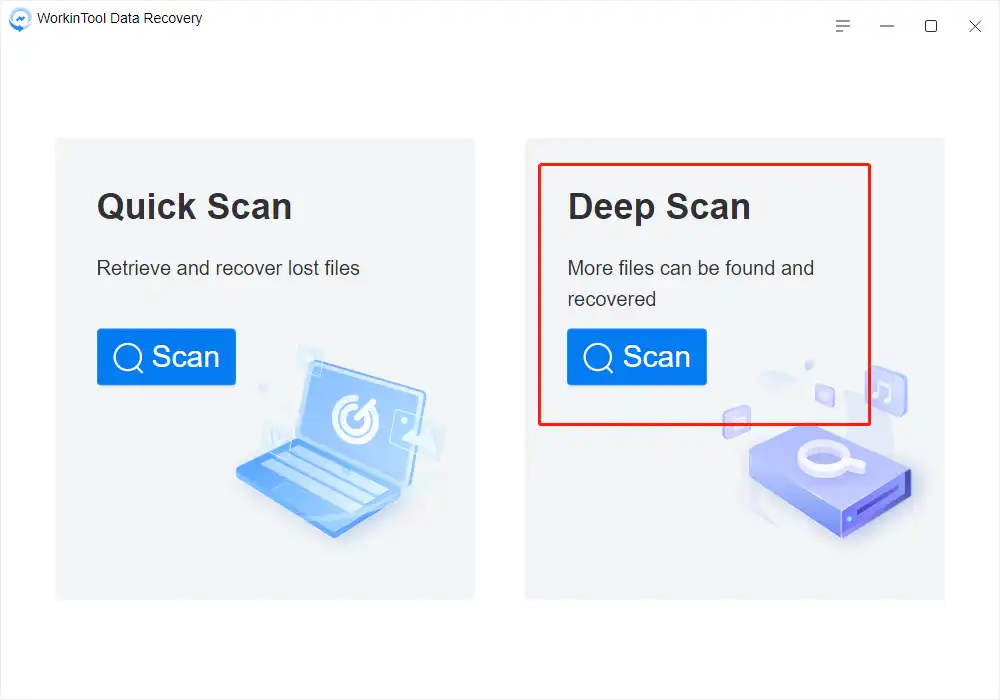 2. Go to the settings on the top option button.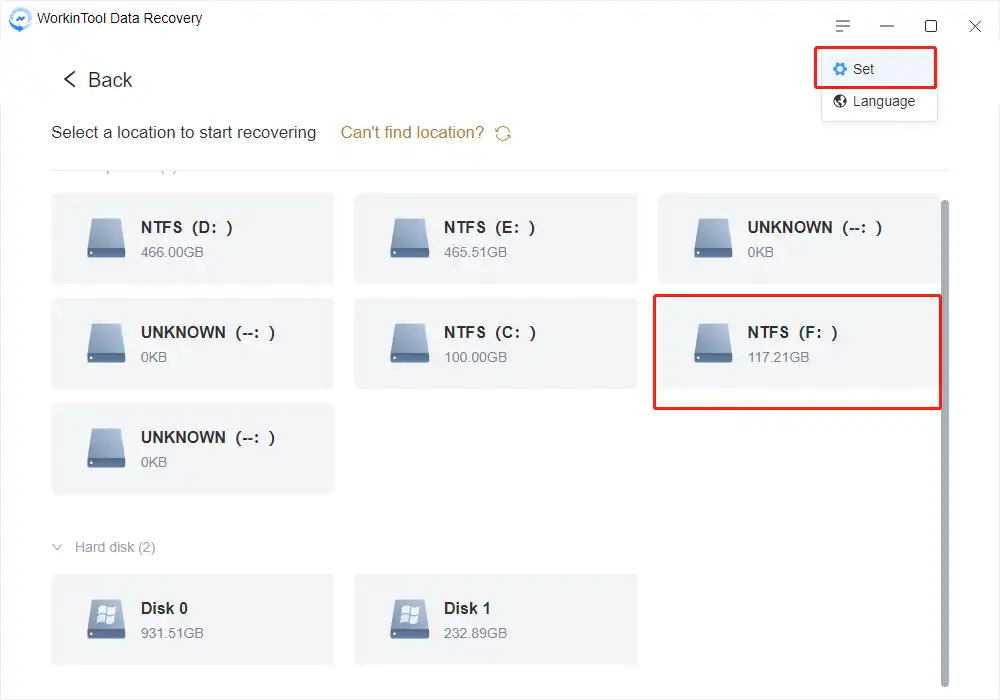 3. Select Video and Audio and find the video format that you deleted. If you don't remember the format, select them all.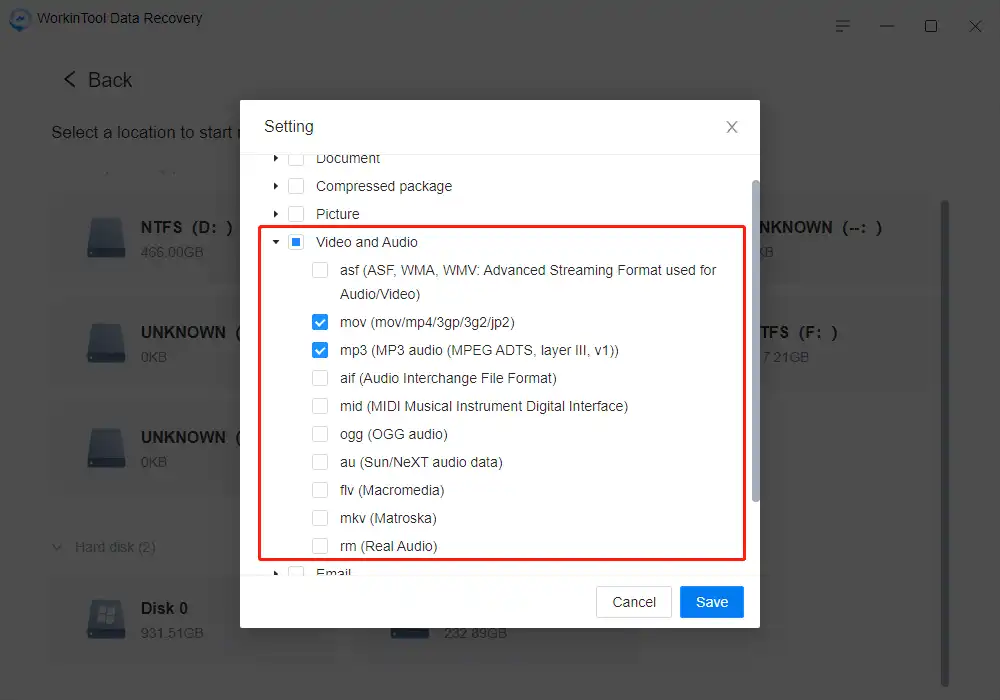 4. Click these deleted videos on your computer and hit Recover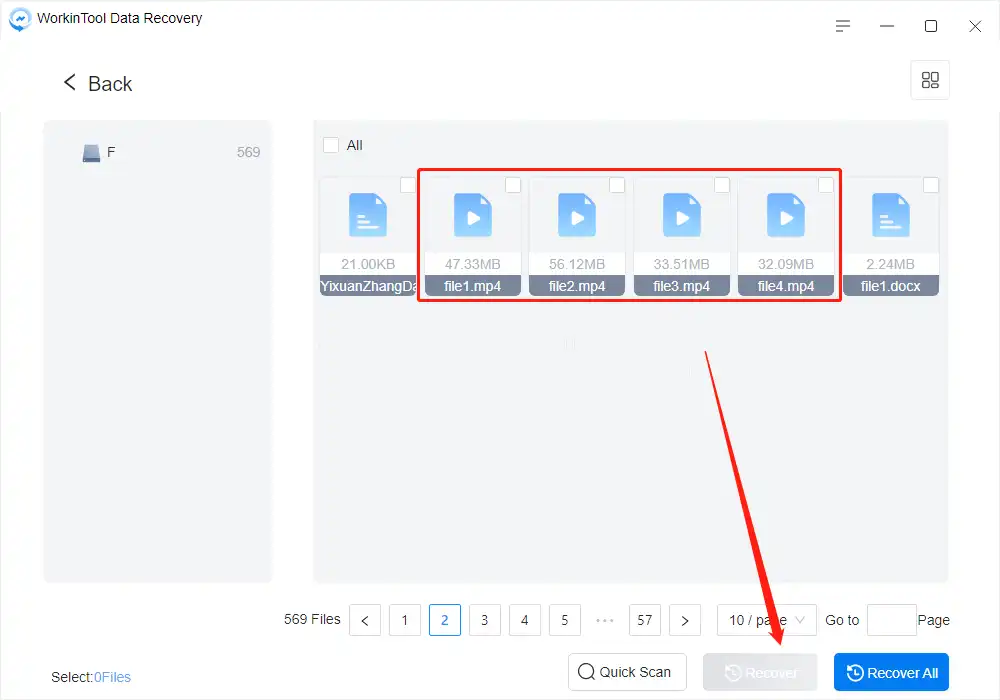 5. Then wait a few seconds and this software will notice the process is completed. So you can check your deleted videos at where you lost them.
Why Use WorkinTool 
As you can see, this WorkinTool Data Recovery is very easy and convenient when comes to video recovery. Only several steps can find your lost videos back where it belongs. And It has a wide range of video formats from professional video formats to the most popular streaming video formats available today. More additionally, you can choose to use Quick Scan or Deep Scan to find your lost data. But no matter which one you choose, you can get a satisfying result here.
Since it is called a Data Recovery, of course, you can do more than just video recovery. With the simple navigation and clear interface, users can quickly and safely find any lost data back right in a flash. I say any lost data here I mean you can find the deleted or unsaved files and documents like recovering Word documents. Saving photos from the empty recycle bin is also available with WorkinTool. Plus you can do all these data recovery processes in batches.
Right now WorkinTool Data Recovery Software is 100% FREE for users to experience all the functions.
Check Your Recycle Bin
If your videos have disappeared from where you saved them, the first thing you should do is check to see if they're in the recycle bin. The recycle bin is a Windows program designed to temporarily store files that need to be deleted.
Follow these steps to restore your videos
1. Double-click the Recycle Bin icon on the desktop or right-click to open it.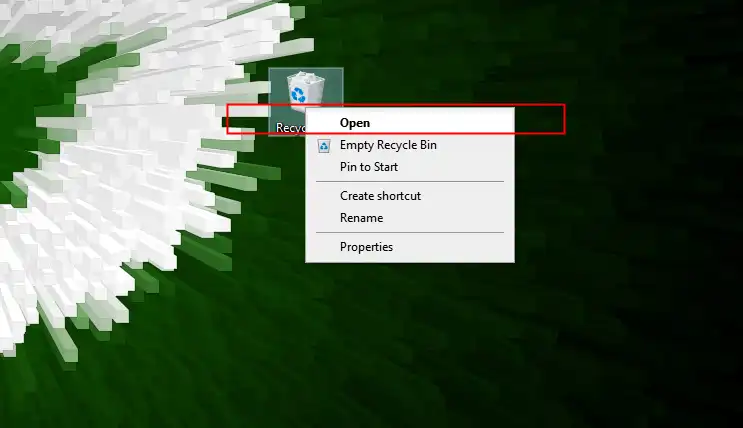 2. Find your video in the recycle bin and right-click to restore it.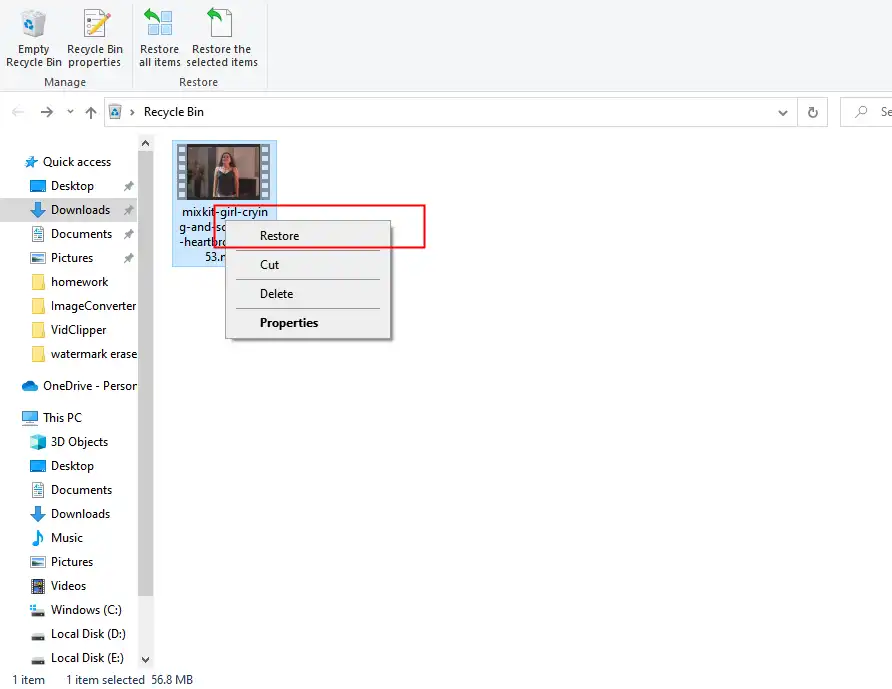 📣 Notice: You need to know that not all the deleted files will be in the recycle bin.  For instance, if you use the Shift + Delete combo to delete files, these files will directly disappear permanently. Even if you find your files in the recycle bin, you have to process them as soon as possible because it can only store them for up to 30 days. Once the time is up, the recycle bin might delete them permanently.
Recover from a File History Backup
Except for the recycle bin, there is a second place you can check on Windows. You can check the File History feature, which is designed to back up files that are located in your computer file folders.
To recover permanently deleted videos from a File History backup:
Open the Control Panel on your computer.
Go to System and Security > File History > Restore personal files.
Find the video storage location and see if there is a backup that contains them.
Click the Restore button to recover deleted videos.
📣 Notice:  Use this recovery feature only if you have a backup that you have turned on in advance. If you didn't turn on it before, there's no way you can restore it. But if you keep this backup on all the time, it will take up a portion of your computer's memory and slow it down. So you need to weigh the pros and cons.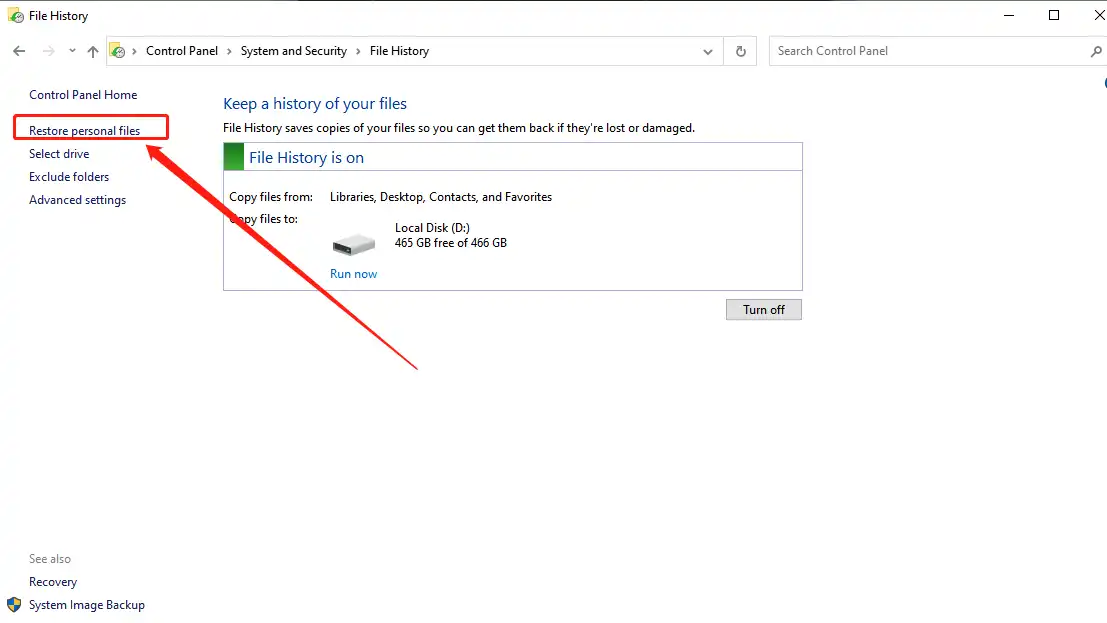 ---
Bonus Tips for Video Recovery Before Losing
If you want to prevent video loss, here are a few ideas to consider:
Always make a copy – If it is important to you, try to make more files than just one in case you lost it in the future.
Keep backups on different devices – Store your videos or files in various places so that you can always have a copy ready.
Remember to keep them safe – Since they are all in digital form so do remember to keep them from any factors that might damage them.
---
More to Share
So, this is my gift for you. Now, you have a full understanding of how to get your deleted videos back. No matter it is because you accidentally lost them or delete them on purpose now you've regretted doing, you have the right method to recover them this time.
Don't wait any longer and go to try to restore them right now.
Products Reviews:
TrustScore
4
|
323
reviews