How to Fix Corrupted Files on Windows for Free 2023
This post explains how to repair corrupted files on Windows using a built-in tool and a free third-party file repair utility. The preinstalled tool works only when you have activated the File History function on your computer. If you didn't enable this feature or create a file backup, you can try WorkinTool Data Recovery software to fix file corruption. This magic wand is of great help for
1. Free pricing without any hidden costs
2. Ability to scan all internal and external storage devices
3. Straightforward interface and simple operation
4. Fast scanning and recovery speed
5. Ability to scan and recover all types of files, including videos, pictures, audio files, office documents, etc.
How to Fix Corrupted Files on Windows for Free 2023
"Oops! I suffer a file crash when my computer accidentally shut down! I spend a lot of time working on this project. Is there a way to get it back to normal? I have no time and energy to edit the stuff again."
—A Windows user
Have you ever encountered this situation? Do you feel the same panic and frustration as him? Don't worry! In this article, we explain the possibility of fixing corrupted files and share several feasible ways to get them back, including a built-in tool on Windows and a third-party file repair utility WorkinTool Data Recovery. If you are looking for a way to repair corrupted files and folders, you will find everything you need in the content below.
---
What Causes Files to be Corrupted?
Various reasons that you haven't noticed may lead to file corruption. The most typical causes include the following:
The

 

interruption of file conversion or saving processes

, such as power failure and system crashes

Physical damage

 to storage media, including both internal and external hard drives

Malicious attacks

 from viruses and malware

Absent-mindedly misoperation

, like unsafe ejection of flash drives
Can Corrupted Files be Repaired?
File corruption usually means a piece of logic data is missing from a file, and the storage media can't successfully reconstruct the original data. So the whole file becomes unreadable, scrambled, or indecipherable when users try to open such a file. So, can corrupted files ever be repaired? If it is possible, how to fix corrupted files and folders on Windows?
Actually, it is possible but not easy, especially for physical damage files. You can try the following methods to uncorrupt a file.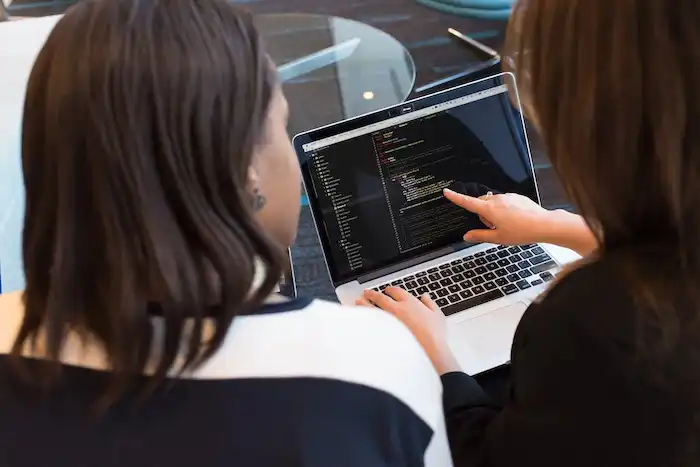 Users can try the 

built-in file repair tool 

on the Windows system to restore the corrupted file to the previous version. So the software you used can locate the older versions of the corrupted file and makeup missing pieces to reconstruct the data structure.

But the built-in tools sometimes cannot get the previous version or find a backup successfully. In that situation, you may need to resort to 

specialist file repair software

 and try data recovery yourself. That is more convenient and safe than looking for help from a local store.

When the specialist software still not works, you can leave this mess to a 

professional data recovery center

. The downsides of this method are clear. You can't ensure the privacy of your data, and it may cost more money to repair the corrupted files. But the real data recovery center does perform better than unskilled people, especially when handling

 physical-damaged storage devices

.
---
How to Fix Corrupted Files on Windows?
This section talks about two simple and practical ways users can perform by themselves at home. As a note, the two methods are not suitable for physically damaged hard drives. To fix corrupted files stored on damaged drives, you'd better look for professional help nearby.
🧿Built-in File Repair Tool
Windows's built-in features are the first and most straightforward ways you must resort to. But if you didn't activate the File History option or create a backup for your files, you can directly scroll down to the next section for a more reliable method. Here is how to repair corrupted files with the preinstalled file repair tool.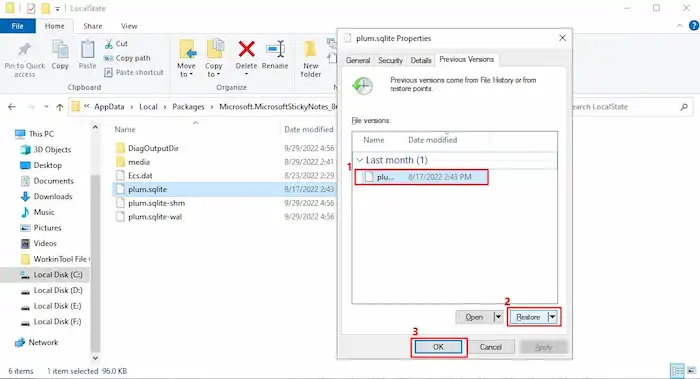 Find the corrupted file in the folder where it is stored.

Right-click on the file and select 

Restore previous version

. And click on one of the earlier versions.

Click the downward arrow next to 

Restore

 > 

Restore to

, so you can keep the previous version as a copy.
Except for the File History tool, you can also use the System File Checker tool to repair missing or corrupted system files.
🧿Professional File Repair Utility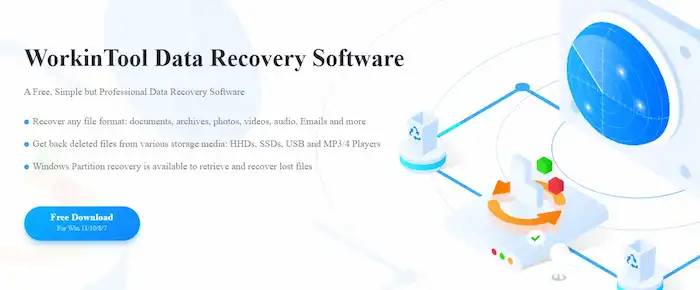 How to fix corrupted files with a reliable third-party tool? WorkinTool Data Recovery is a professional corrupted file repair software you can free download on Windows 10/11/8/7. Users can download and use all the features without size or feature limitations. Because this software has only one version, you don't need to worry about paid ads or locked features that charge in other ways.
This data recovery software can scan your whole computer disk or any external drives in a very short time. So you can not only recover missing data from a file on your computer but also uncorrupt files on other hard drives.
It offers optional scan modes, quick and deep scan, for fast or comprehensive detection of lost data in a corrupted file. The file types include but are not limited to videos, photos, office documents, audio files, and compressed files. After scanning, WorkinTool can recover all the searched data for free and let the system reconstruct the corrupted file so that you can reopen it successfully.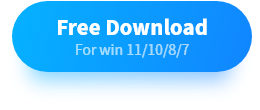 Features in Use
Check below to see how to fix corrupted files on Windows with WorkinTool Data Recovery. This software doesn't require any expert skills. You can solve the problem of file crashes in seconds with it.
1. Open WorkinTool Data Recovery and select a scene that suits your situation among Deletion Recovery, Formatted Recovery, USB/Memory Card Recovery, Recycle Bin Recovery, and Disk & Partition Recovery. (You can try Deep Recovery later if the quick scan fails to repair the corrupted files successfully.)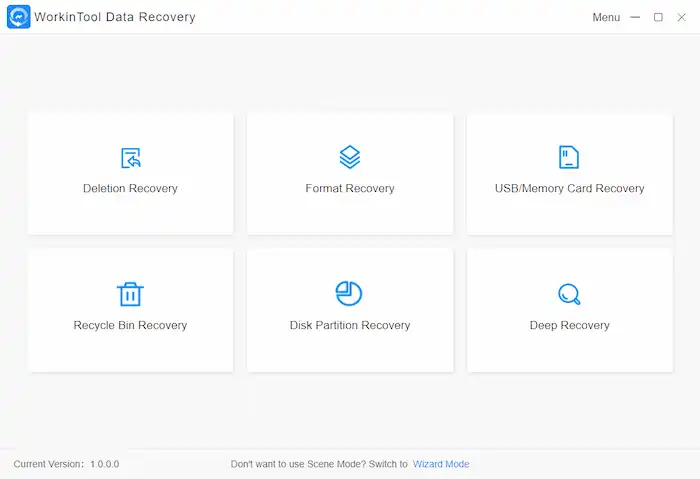 2. Wait for the scan result. You can locate the lost data in the File Type > your target file > sort files by size and modification date. Or use the Filter feature and the search box to look for lost data or files.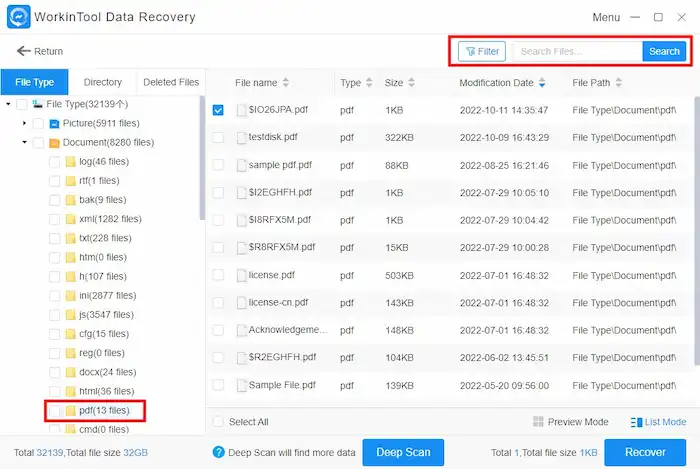 3. Press Recover to retrieve the lost data and reopen the corrupted file. If you can't find the missing data, try Deep Scan to detect your storage device again.
Other Usages of WorkinTool Data Recovery
FAQs about Corrupted Files Repair
This section explains the most frequently asked questions about file crashes.
How to Repair Corrupted Files after Recovery?
If a file is still corrupted after recovery, you may resort to another way to uncorrupt the file. Some file corruption is caused by device or media compatibility. Therefore, before transferring the task to a professional data recovery center, you can try the methods below.
Transform your files into different formats.

Change the media player or other related launching software for your files.

Apply the right codecs to open your files.
Can I Repair Corrupted Files Online?
Of course, you can find many file repair utilities online, like OfficeRecovery and OnlineFile.Repair. Before using online file repair tools, you should think twice about the website safety, especially when processing files of practical or monetary value.
How to Fix Corrupted Files on Hard Drive?
WorkinTool Data Recovery Software can handle both internal and external hard drive files. It also works when your need to recover deleted files from computer or external storage media. You can try this free data repair tool for SD card recovery, hard disk recovery, digital camera recovery, and recovery for other storage devices.
---
The Bottom Line
File corruption happens every day. To protect your files and avoid things worsening, it is necessary to learn how to fix corrupted files. You can learn some file repair techniques or simply free download and install professional file repair software on your computer for help. WorkinTool Data Recovery software is one of the best data repair tools for its free pricing, practical features, and simple operation steps. Immediately get it when it's free!