How to Recover a Lost Excel File on Windows FREE
Not sure how to recover a lost Excel file from your Windows computer? Don't worry. Check out this post for the best solution and get the WorkinTool Data Recovery tool to spare you extra time on data recovery.
😍 1. Up to 500 MB FREE Data Recovery.
😝 2. The cheapest data recovery software of its kind.
🤩 3. Easy interface for users to recover in THREE STEPS.
😎 4. Quick scan and recover files the same as the original.
🥳 5. Cover all file types of pictures, documents, videos, audio, etc.
😊 6. Available for all external storage devices like USB flash drives and SD cards.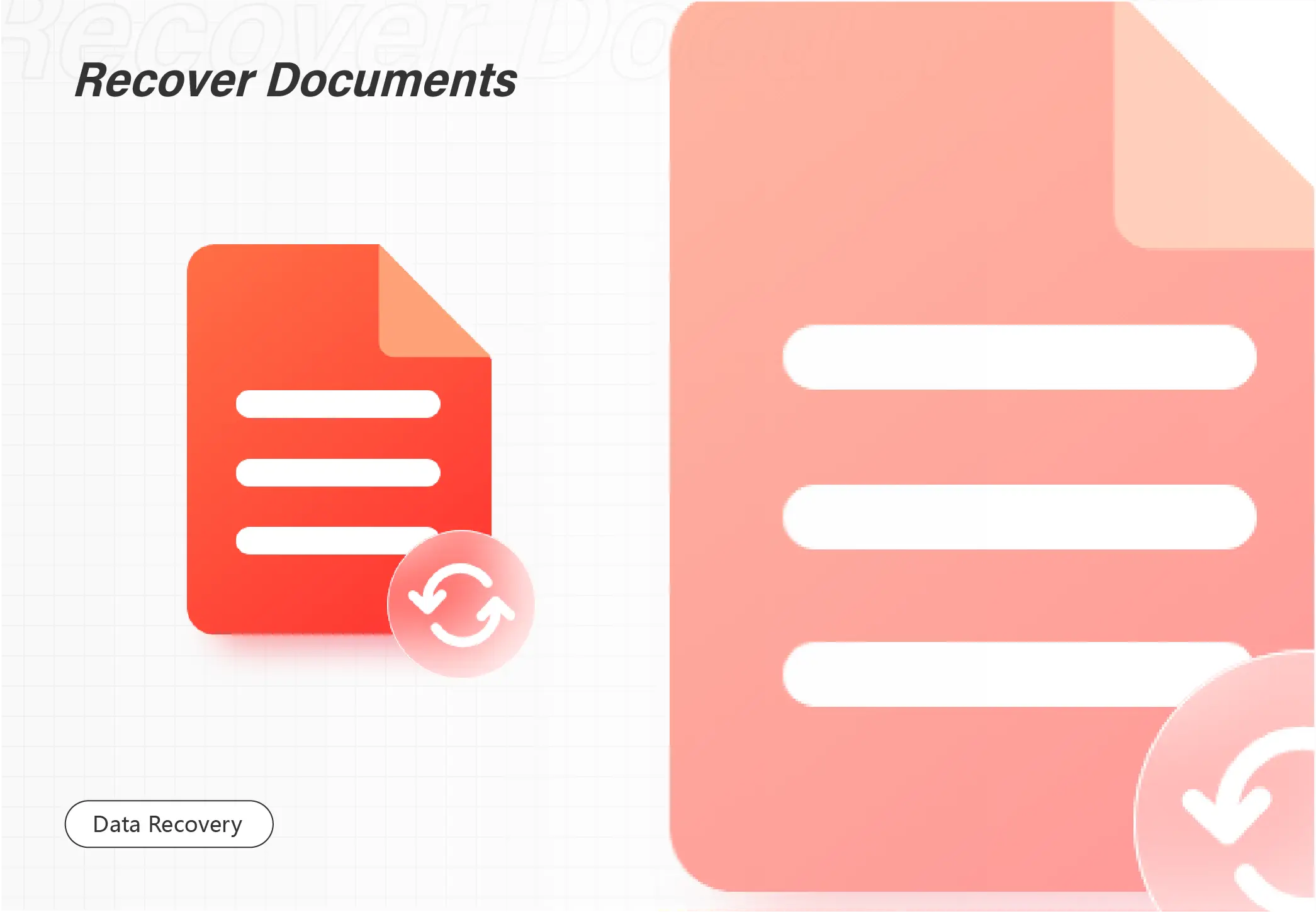 How to Recover a Lost Excel File on Windows FREE
I'm sure it happens to everyone when you've been toiling away for hours on an Excel work file, only to have it disappear because of an accident. It is only natural that anyone would panic under such circumstances. But after you panic, you need to calm down and think about what to do next. Do you choose to keep your head down, recreate an Excel file from memory, and spend time writing the same file, or do you start googling how to recover a lost Excel file on Windows?
In fact, like other data, Excel file loss is widespread. There are two basic scenarios. The first is that you make a mistake or the PC has an upgrade, crash, or power outage that shuts down Excel and doesn't save what you've edited. The other is your accidental deletion, virus invasion, and formatting disk, which clears your Excel. But it's good to see this article before you start recreating the file. Because you still have a chance to get your files back without wasting too much time. In the following sections, we will show you the easiest way to recover a lost Excel file. In addition, we will provide you with powerful data recovery software. You can easily use it to retrieve any missing data file content in a matter of seconds. It is called WorkinTool Data Recovery.
---
Possible Reasons that Cause You to Lose an Excel File
Although Excel file loss is nothing more than your file is not saved or the entire file is deleted, you may encounter the following significant cases of Excel file loss problems. These include:
---
How to Recover an Unsaved Excel File
You don't have to be nervous if you're losing your unsaved Excel documents because you didn't shut down the Excel application properly or your system crashed. In fact, you still have a chance to find previously edited content and recover an unsaved document. Here we will provide two methods: Autosave and File History.
Method 1. Recover the Unsaved Excel File from Autosave
It can be maddening when the content of your afternoon's work disappears with a single click. But don't be so flustered that you want to use your memory again to start filling in the missing pieces. You still have a way to recover lost versions directly. Use the auto-save feature that comes with its software to help you recover previously lost content within the saved version range.
Note, however, that if you want to use this AutoSave recovery method, you must make sure that you have AutoSave to open Excel before you edit the Excel File. Otherwise, you won't be able to find the unsaved file by: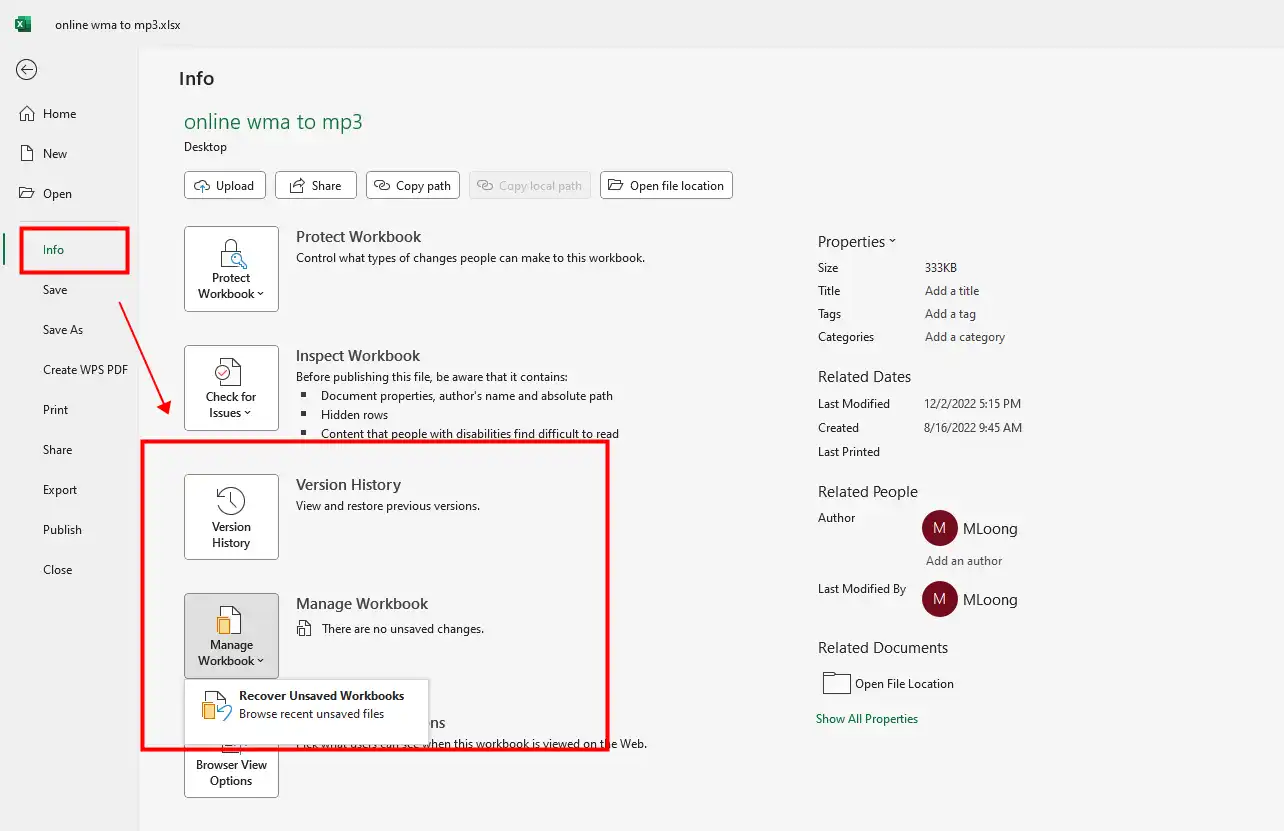 1. Open the Microsoft Excel file you haven't saved.
2. Go File > Info > Manage Workbook and select the option Recover Unsaved Workbooks.
3. Select the version of the file containing your edited content.
4. Open it and tap Save As, and it should be restored and saved.

How to Turn on AutoSave
Well, as we said earlier, for this to work, you need to enable auto-save in advance to recover any unsaved Excel files you lose. Fortunately, it usually turns on automatically by default, so you don't have to set it up precisely. But just in case it doesn't start, you can check the following: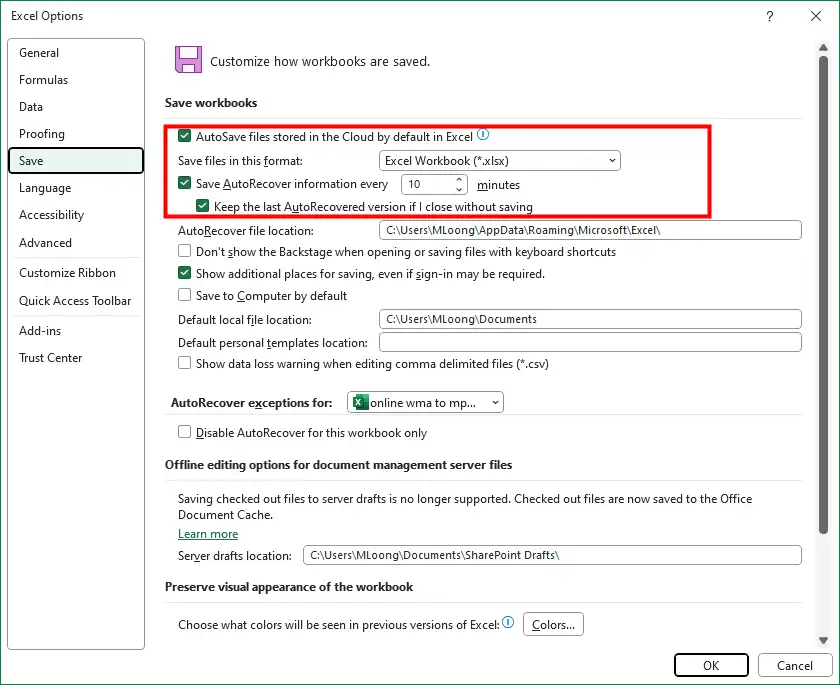 Step 1. Same as before, go File > Options > Save.
Step 2. Check the option Save AutoRecover information every XXX minute and check the box: Keep the last AutoRecover version if I close without saving.
Step 3. Finally, tap OK to save this setting. 
---
Method 2. Restore Previous Versions From File History
Another way if you have "File history" enabled on Windows is to use it to find older versions. If you need to know where the file history is, follow our steps to recover lost files on Windows and enable it today. Believe me. We'll be pleased about this. If you already have "File History" help, all you need to do is find your file in File Explorer and restore it to its previous version.
Step 1. Right-click on the Excel file and select Restore Previous Versions. 
Step 2. Please navigate to the latest version that contains your edited content and choose it.
Step 3. Finally, tap OK to restore the version.
---
How to Recover a Deleted Excel File
As we mentioned earlier, file loss is not limited to Excel files with previously unsaved content. In other cases, you may need to recover the deleted Excel file. Whether you accidentally deleted an edited file or something else that caused the file to be erased, you will need to go through other channels to restore the previously deleted content. So how do we get the Excel file back? The following are the two fastest ways to retrieve deleted files.
Method 1. Recover Deleted Excel File Using Data Recovery Software
Do you know how to recover a lost Excel file? The reality is that when you really need some deleted files, you can't find them anywhere. In that case, you need data recovery software to recover them, and that would be best. But there is a lot of data recovery software on the market right now. If you don't try it, how do you know which one really works for you? Which one is free and convenient? Well, WorkinTool Data Recovery Software has come to the rescue.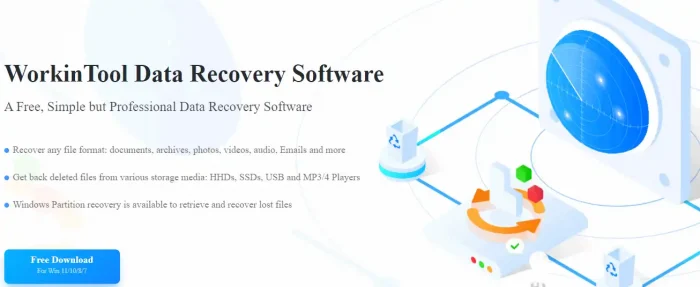 WorkinTool Data Recovery is a Windows desktop tool for fixing various data loss situations. It is experienced in hard drive data recovery, flash drive data recovery, and external storage device recovery. Provides users with the best experience in recovering deleted files and repairing damaged partitions. In addition to Excel file types, it allows users to retrieve video, audio, pictures, and e-mail content. Users only need to filter according to the file type, then locate the required file, and retrieve any lost data in seconds. Most importantly, all users can recover up to 500 MB of files for free—no extra charges. If you are satisfied with the result, you can upgrade to a premium membership for complete recovery.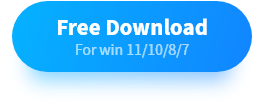 1. Open WorkinTool Data Recovery and select Deletion Recovery.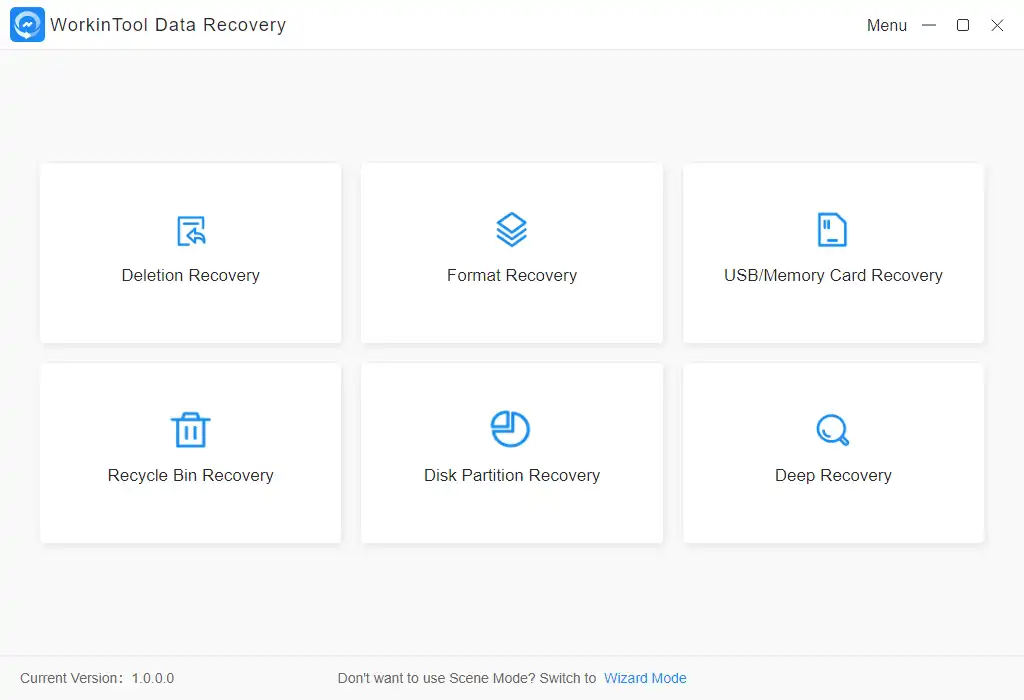 2. Navigate to the partition where you saved the Excel file before, then click Scan Now.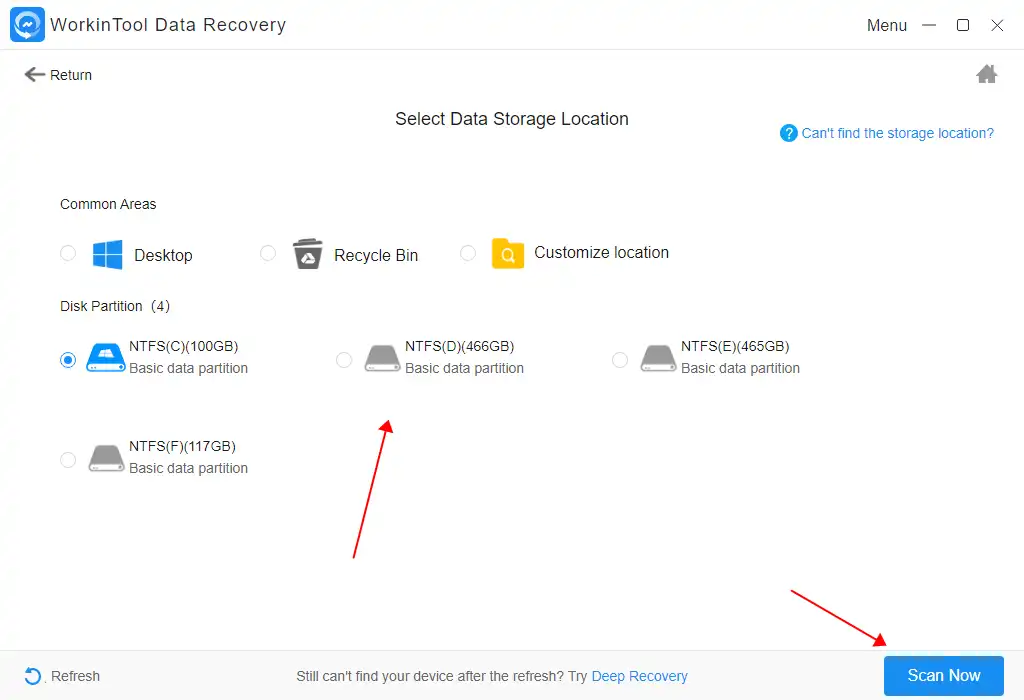 3. Use the Filter feature to locate the desired Excel file.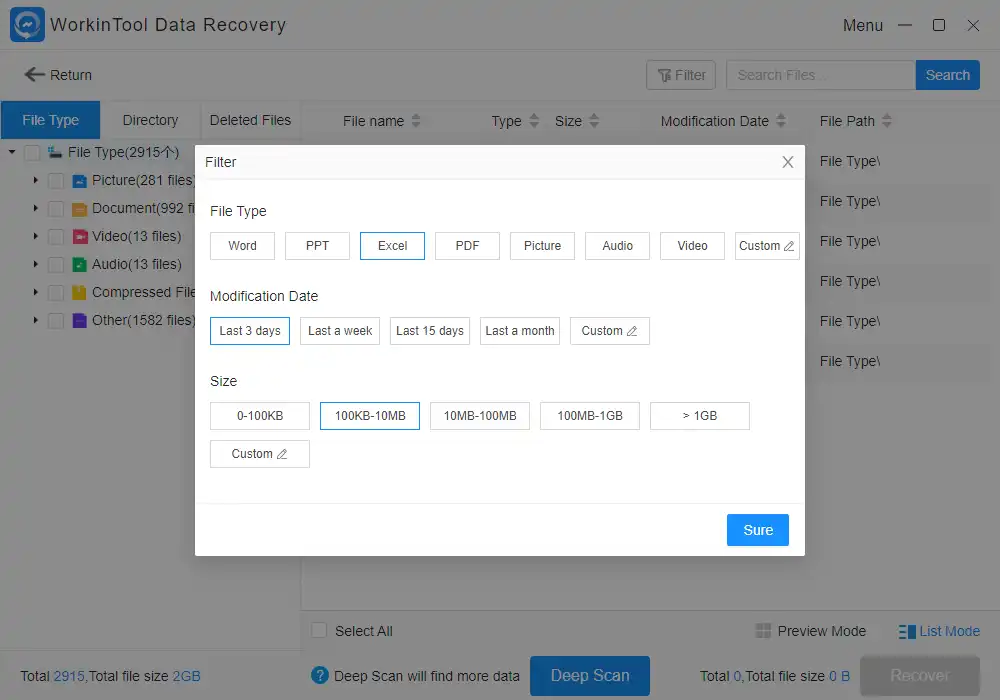 4. Finally, tap Recover to get your Excel file back and wait for the result.
---
Method 2. Retrieve Your File from the Recycle Bin
In fact, the easiest way is to do all the methods together directly from the Recycle Bin View Recovery Storage data. But this method only works if the recycle bin has yet to be emptied. If you empty it, all the deleted files in the Recycle Bin will disappear forever. Then you have to go back to our previous method of using third-party recovery software.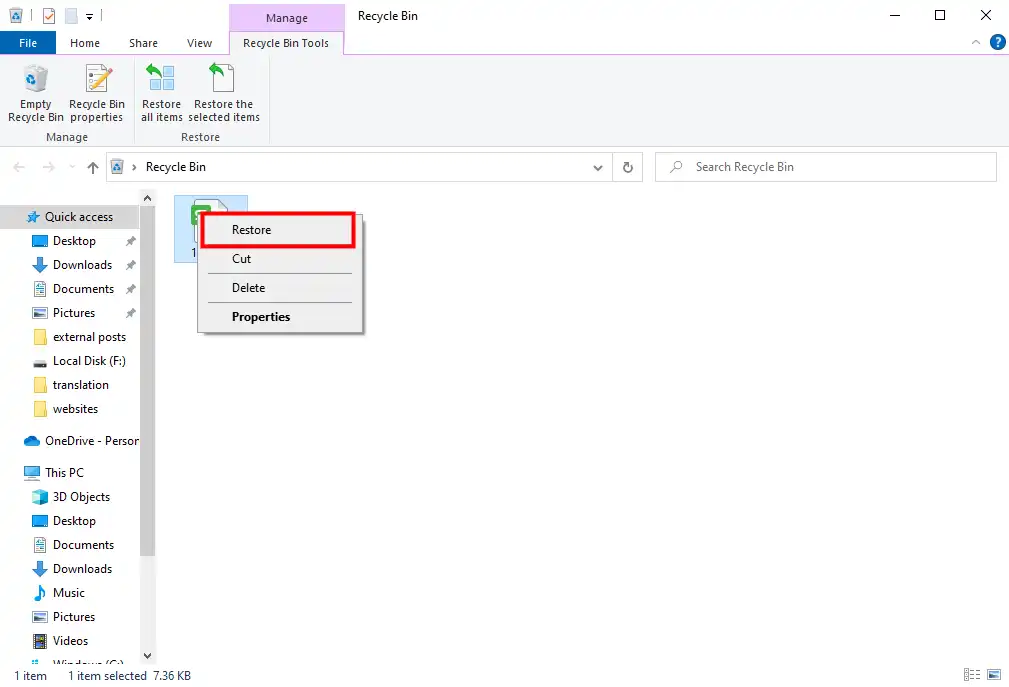 Open the Recycle Bin on the desk and see if your Excel files are still in it.

If you find your files there, select those Excel files and right-click Restore to get them back.
---
Bottom Line
In fact, there are many ways to recover a lost Excel file. In most cases, as long as you can take action immediately after finding a problem with the file, the chances of recovery are very high. One of the things to remember is. Please stop using the storage device that contains the file before you finish restoring it, including writing any new content to the Excel document to avoid overwriting or further damaging the data to be restored. We hope this article helps you recover valuable Excel files and avoid losing important documents. One of the best Recovery methods is to use WorkinTool Data Recovery to retrieve anything in three steps.