How to Recover Deleted ZIP Files for FREE on Windows
It can be annoying if your ZIP files are lost since they may contain dozens of your documents, including learning materials, working documents, traveling photos, reunion videos, etc. What can you do? Well, it is so lucky for you to find this article. It is highly likely to get back your lost or deleted ZIP files before it is too late (entirely overwritten by new ones). Today, we are going to show you how to recover deleted ZIP files on Windows. All of the methods recommended prove to be practical and FREE, including recovery from Recycle Bin, recovery from File History and retrieval from data recovery software-WorkinTool Data Recovery. It is strongly advisable to try the last approach as it is
1. 100% FREE without registration
2. Easy to use
3. Batch recovery available
4. Partition recovery possible
5. Multiple file formats optional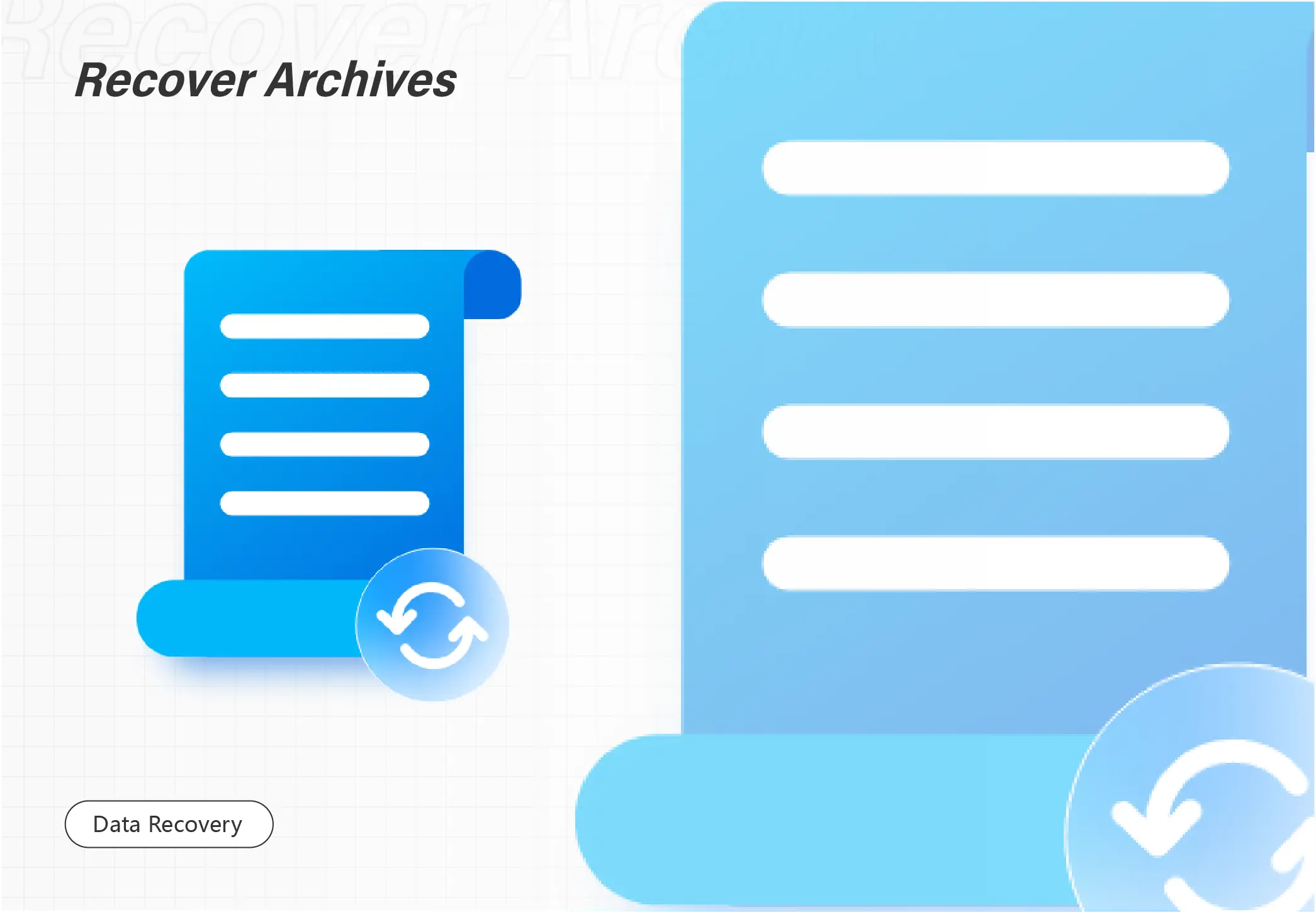 How to Recover Deleted ZIP Files on Windows [2022 FREE Solution]
OMG. My ZIP files are lost, which contain dozens of my documents, including my learning materials, working documents, traveling photos, reunion videos, etc. What can I do? Well, it is so lucky for you to find this article. It is highly likely to get back your lost or deleted ZIP files before it is too late (entirely overwritten by new ones). Today, we are going to show you how to recover deleted ZIP files on Windows. All of the methods recommended prove to be practical and FREE.
So let's start our journey.
---
Words Before The Recovery of Your Deleted ZIP Files
📌What is a ZIP file?
A ZIP file, which falls into the category of compression files, is an archive file similar to the formats like RAR, JPEG, TAR, GZIP, 7z, etc. It is commonly created to put all the individual documents together and reduce their actual size by compressing them for easy transfer or storage space saving. Therefore, you need to decompress the file or a zip opener so as to view the contents inside it.
📌How to create a ZIP file in Windows?
There is a range of ways to make a zip file in Windows. Here, we focus on the easiest one:
Create a folder to gather all your documents.
Right-click it to find Sent to > Compressed (zipped) folder.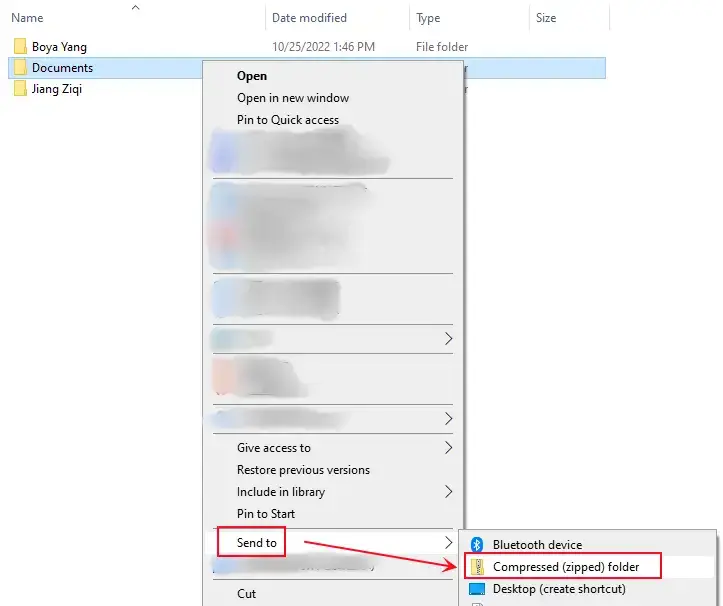 📌What are the main reasons for ZIP file deletion?
There are various instances in which you can lose your .zip files without even taking a backup. Here are two typical ones:
Mistaking Deletion: You may accidentally delete A ZIP file and its deletion can be easy and instant. So this has been the most common reason.
Data Corruption: Compression algorithms are applied to a single file or several files and/or directories to reduce the total file size by ZIP file programs. Sometimes a problem may arise in the compression process that gives rise to a corrupted ZIP file. This may also be caused by a sudden power surge to the computer or a virus.
So what should you do when the deletion happens? Please read on to learn three easy and FREE approaches.
---
How to Recover Deleted ZIP Files on Windows Through Three FREE Methods
Now, let's move on to the main point by introducing you to three effective and FREE solutions when your ZIP files are deleted or lost.
1. Recover Deleted ZIP Files on Windows by Recycle Bin
If your ZIP files are accidentally erased without the instruction of Shift + Delete, their common destination must be Recycle / Trash Bin. So here is the guidance:
Open your Recycle / Trash Bin and locate the deleted ZIP files.
Right-click the files one by one to open a small window and then choose Restore.
The erased .zip files will re-appear in the same location where they were once stored.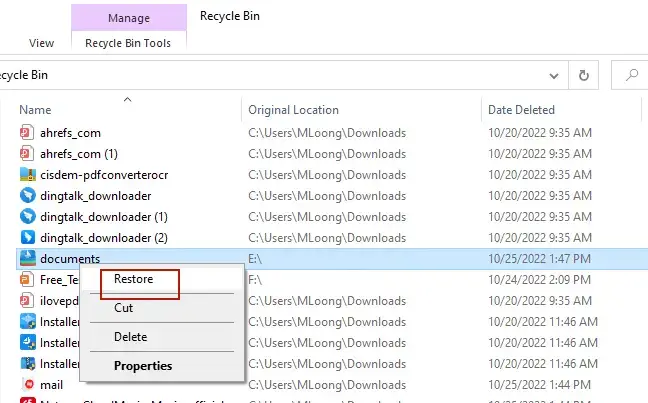 However, this method only works when
The shortcut operation-Shift + Delete is not used.
The Recycle / Trash Bin is not emptied.
2. Retrieve Erased ZIP Files on Windows by File History
File History is a built-in hidden feature in Windows OS. It allows you to get back some files or data recently deleted by you. Here are the instructions:
Type File History in the search box at the bottom.
Click Restore your file with File History when it is activated by your search.
Find the deleted .zip file(s) and then right-click it or them one by one to open a small window.
Select Restore to find all your chosen files back.
📢Notes:
1). All your recovered ZIP files will be placed in the location where you originally put them.
2). This approach only proves effective when
File History feature is turned on*.
Your files are recently eliminated and the location is not overwritten by new ones.
*This task can be fulfilled by clicking Settings > Update & Security > Backup, then find Back up using File History and activate Automatically back up my files.
3. Restore Eliminated ZIP Files on Windows by Data Recovery Software
It is definitely the easiest way to recover your deleted ZIP files with the assistance of data recovery software. We are aware that the options vary in the market, so you may find it difficult to choose the right one. However, you can leave this challenging task to us. Today, we will present you with a helpful one–WorkinTool Data Recovery.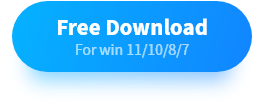 Please follow the instruction on how to recover deleted ZIP files on Windows through WorkinTool Data Recovery below.
1). Open WorkinTool Data Recovery and then select a scene for recovery.
(Taking Deletion Recovery as an example.)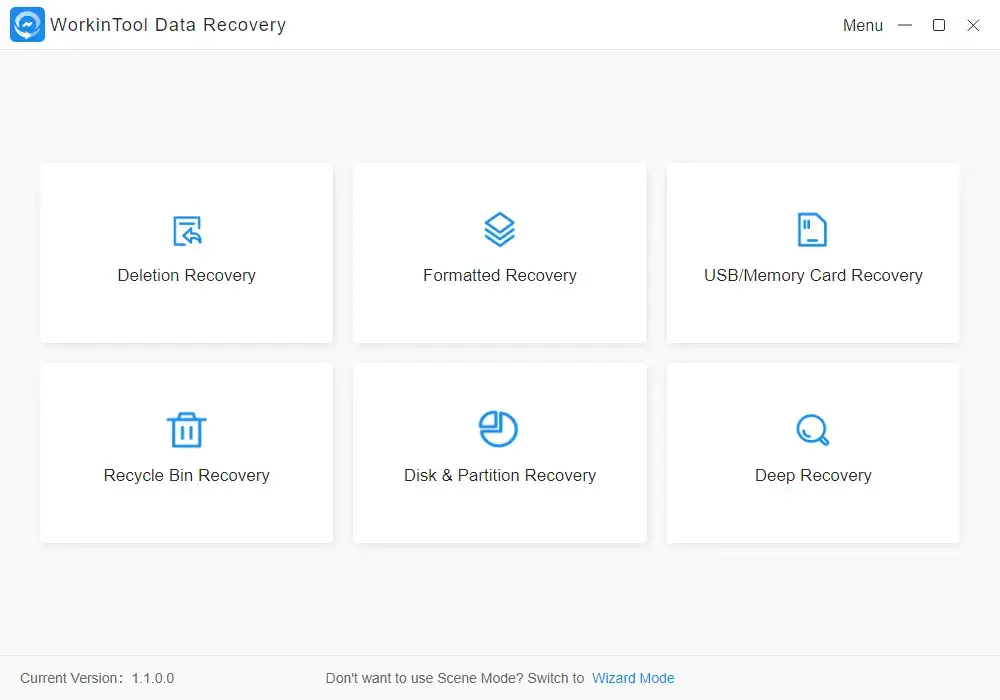 Deletion Recovery:

 It allows you to recover the deleted ZIP files from the location where they were deleted or lost.

Format Recovery:

 It enables you to get back the formatted data from SD cards, disk partitions, etc.

USB/Memory Card Recovery:

 Bring back the lost .zip files from mobile devices like USB, HDD, memory card and more.

Recycle Bin Recovery:

Quickly and precisely retrieve and recover deleted or cleared from the Recycle Bin.

Disk Partition Recovery:

 Repair ZIP file loss due to missing disk partitions.

Deep Recovery:

 A more complete and time-consuming search mode will be adopted to find the deleted or lost ZIP files in order to maximize the recovered data.
2). Choose a location to retrieve your deleted or lost .zip files and then click Scan Now.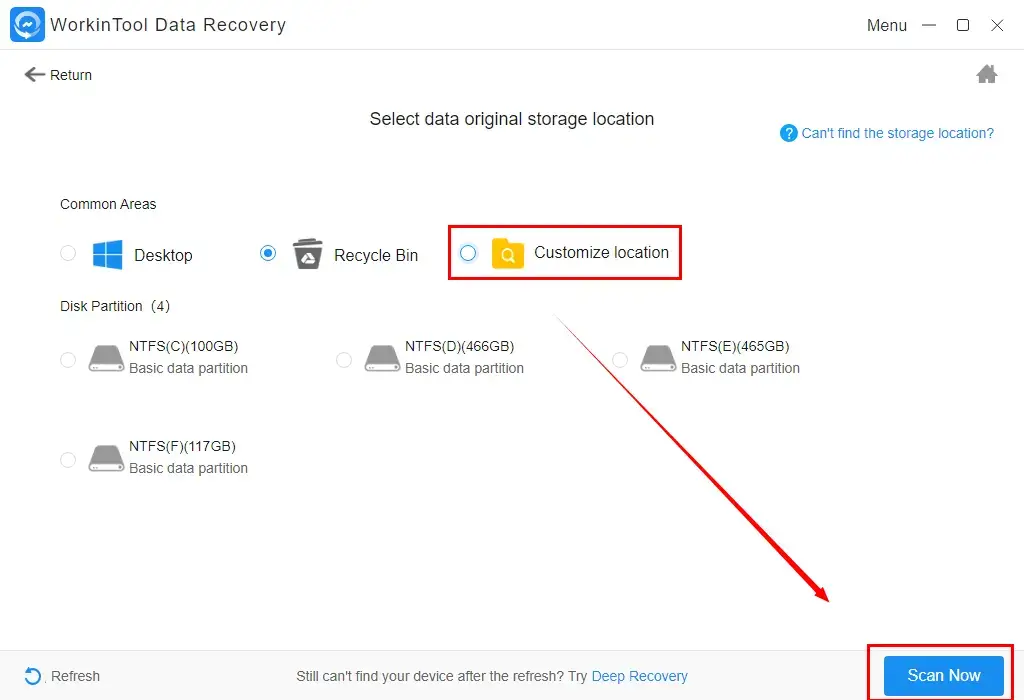 3). Find Compressed Files and then press the Recover tab.
Tick all the options or those that apply to get back your erased or lost ZIP files.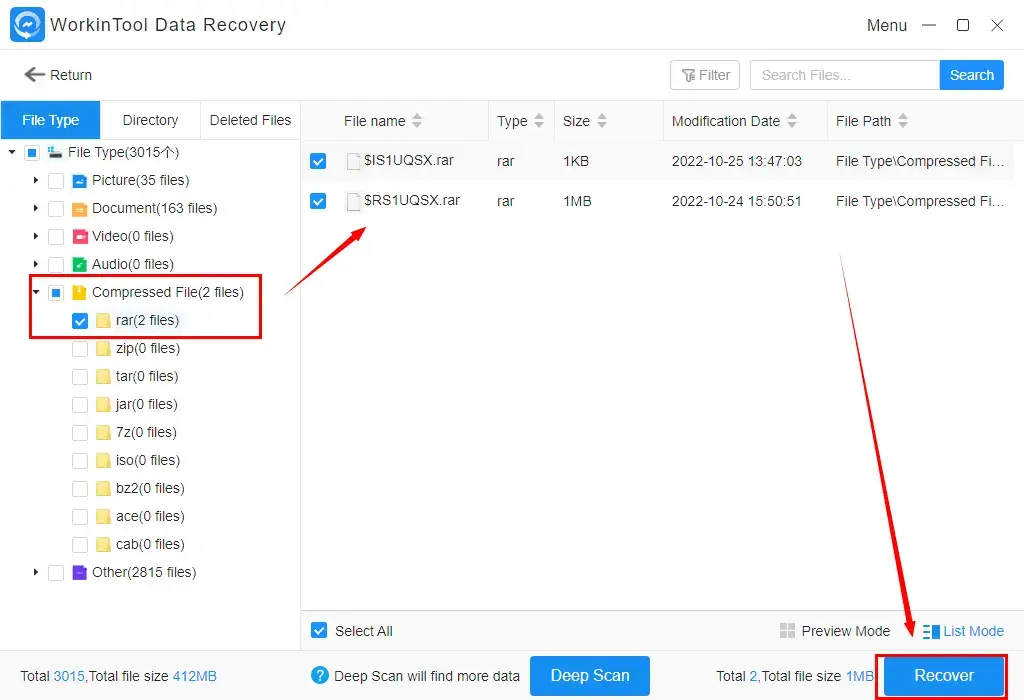 4). Set the save path as you like and then click Sure.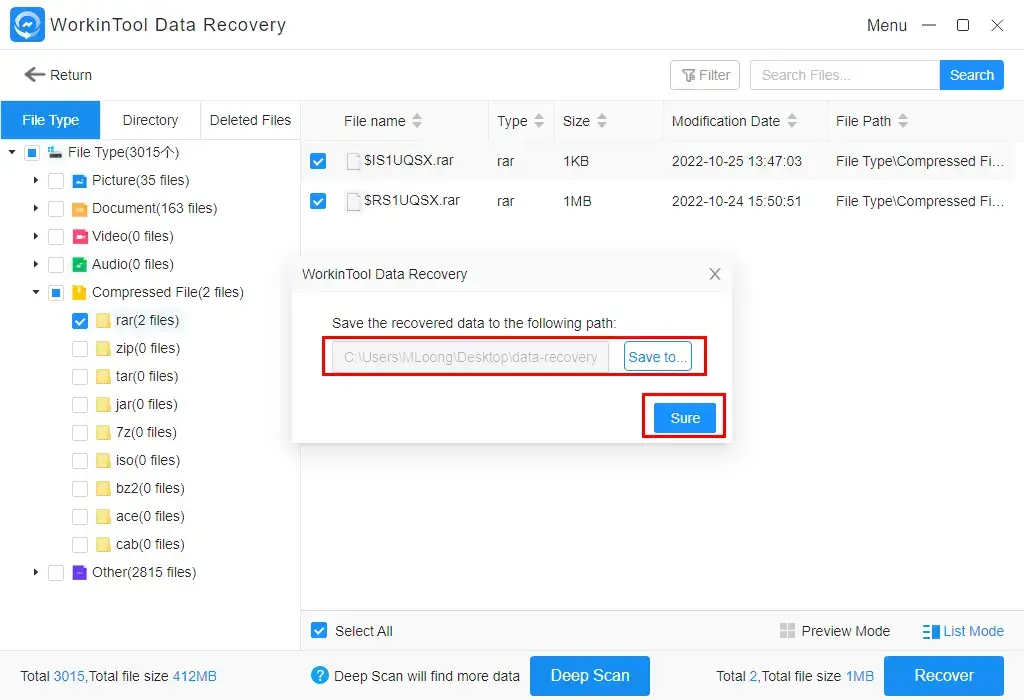 5). Then click Open to direct you to the restored files.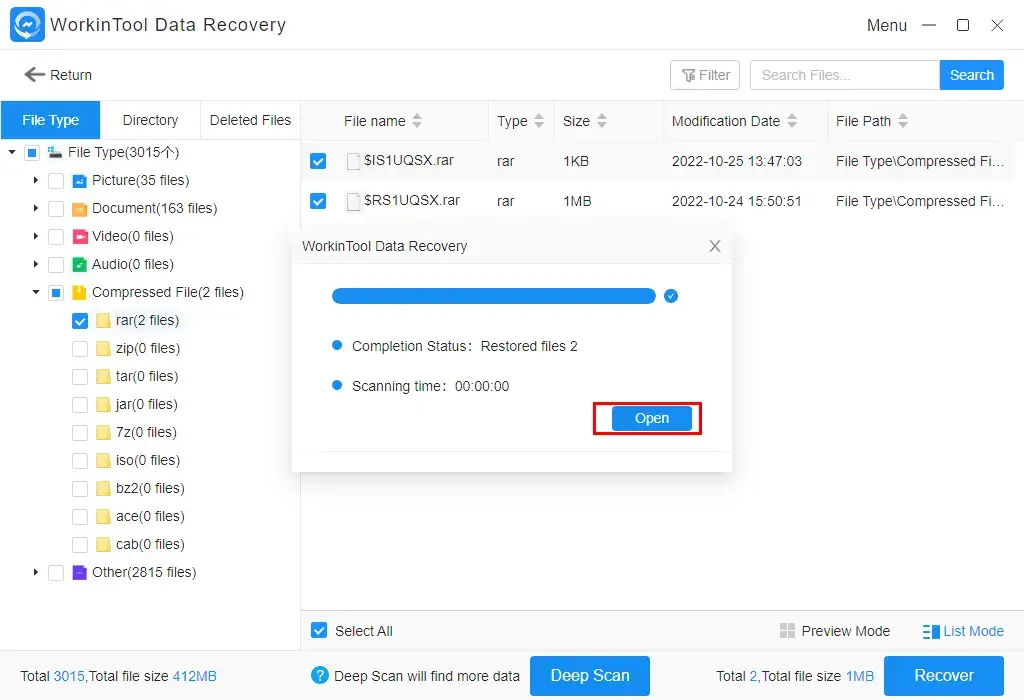 The Outcome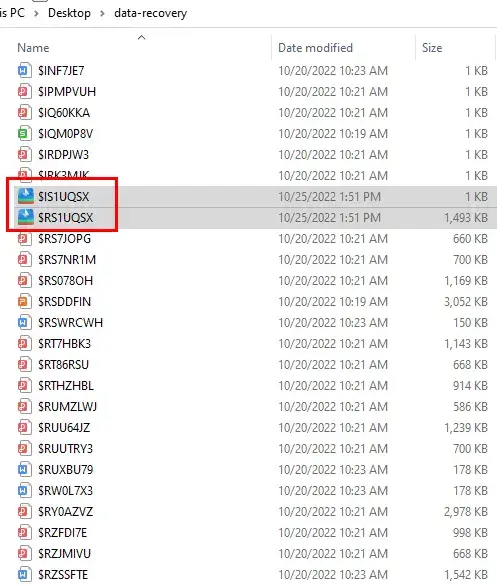 📣Notice:
Deep scan is available if you are unsatisfied with the current outcomes. This mode will prompt the software to undertake a deeper scanning of the chosen location and bring back more files. However, it will be time-consuming.
Other files or data can be recovered by WorkinTool Data Recovery.
---
Addition Words for Recovering Deleted ZIP Files
📕Why should you choose WorkinTool Data Recovery to restore your .zip files?
WorkinTool Data Recovery is a new but crucial member of the WorkinTool product family. It captures the users' minds instantly by the following features:
Easy to use:

 For most of its recovery features, WorkinTool takes you approximately five steps to recover all the desired files or data.

Multiple Formats:

 WorkinTool can bring back all the common files or data in your computer, including office documents, PDF files, audio, videos, E-mails, archives and other essential files.

Batch Recovery:

WorkinTool allows you to recover unlimited data in batches, which effectively enhances your working efficiency.

Partition Recovery:

 As a piece of practical and free partition recovery software, it is simple for you to get back the deleted files as a result of missing disk partitions.

FREE and Green:

 All the features of WorkinTool Data Recovery are accessible without a license payment and compulsory registration. Meanwhile, though it is freeware, there will be no ads in your data recovery.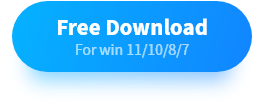 📕Do you have any tips for preventing me from losing or deleting my ZIP files?
Yes, absolutely.
✔Don't use the shortcut key–Shift+Delete.
Compared with the Delete tab, the mentioned shortcut key is highly possible to make your .zip files vanish forever.
✔Make use of an online or offline backup drive.
You keep your ZIP files safe if you make backups of them. You can store them in an offline drive like a USB flash disk or a portable hard disk. Or you can opt for an online drive to realize this goal, such as iCloud, OneDrive, Dropbox or Google Drive.
✔Install data recovery software.
Your lost or erased ZIP files can be retrieved easily and instantly with the help of data recovery software. Only a few clicks will perfectly solve this pain in the neck. Here, it is strongly advisable to try WorkinTool Data Recovery.
---
Final Thought
This is our tip for how to recover deleted ZIP files on Windows for FREE. I believe that you will find it less challenging and troublesome to recover your lost .zip files on Windows with all the solutions introduced in this article. However, it is highly recommended to give WokrinTool Data Recovery a try.
Now, are you ready to try getting back the ZIP files deleted by you?
Products Reviews:
TrustScore
4
|
323
reviews