How to Recover Uninstalled Programs on Windows 10/11 FREE
Learning how to recover uninstalled programs on Windows 10 and 11 cannot be easier with the program recovery software and the built-in data recovery tool in this post. The software is highly effective for the following features. Download and enjoy it right now.
1. 500MB of free recovery capacity and cost-effective unlimited recovery plans.
2. Easy interface for users to recover in THREE STEPS.
3. Quick scan and recover files the same as the original.
4. Cover all file types of pictures, documents, videos, audio, etc.
5. Available for all external storage devices like USB flash drives and SD cards.
How to Recover Uninstalled Programs on Windows 10/11 FREE
"Can I recover uninstalled programs on my Windows computer? I accidentally removed it. But I can't find it in the recycle bin or anywhere else. How do I find uninstalled programs on Windows 10? Do uninstalled programs go to the recycle bin?"
There are always cases in which you have uninstalled a program from your computer, and later back then, you need it again. Of course, you can find the package on your local drive or official website to install it again. However, your data won't be there since the last time you deleted it together when uninstalling. And the official version may update, resulting in some part of function loss or new restrictions. The latest version may not be what you need. So, learning how to recover uninstalled programs on Windows 10 and 11 with all associated data is essential.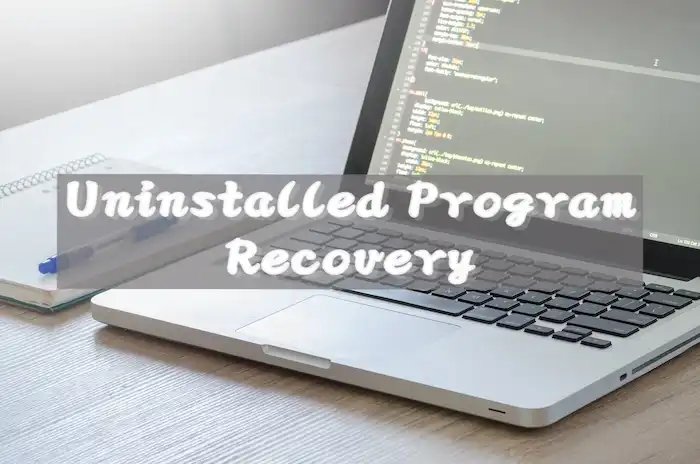 Well, the methods to help you achieve that are not hard at all. Actually, you can do it without any payment. Though those methods are free, you have suitable recovery methods and tools, as we tell in this article. Also, take action as quickly as possible because those deleted programs and data won't be there forever. Once other files are overwriting them and taking their places, you won't have a chance to recover them.
---
Why Do People Delete Progrmas from a Windows PC?
Why must you learn how to reinstall uninstalled programs on Windows 11/10/8/7? People would uninstall Windows programs for hundreds of reasons, sometimes resulting in accidental deletion. Here are the three most common ones:
📢Note
It doesn't matter why you uninstall the software on your Windows. Knowing that once the software is uninstalled, all the data associated with the uninstalled software will be erased for good. Even if you can find the same package, reinstalling the installation won't help you find them back.
So, recovering uninstalled programs on Windows 10 is more like restoring your deleted data. For that part, we are here to offer you two different ways to get them back for free. You will learn how to find uninstalled programs on Windows 10 and 11 in seconds. Now, let's find out together.
---
How to Recover Uninstalled Programs on Windows 10/11
In order to make a proper uninstalled program recovery, it is advised to follow our steps and methods to recover the data as well as wanted uninstalled software
1. How to Recover Uninstalled Programs via a Third-Party Recovery Tool
As we mentioned, when uninstalling a Windows program, you will also delete the associated data. And even reinstalling this program won't help you bring it back. For this situation, we recommend using a third-party program recovery tool to restore. Of all those similar tools, WorkinTool Data Recovery Software is definitely your top choice.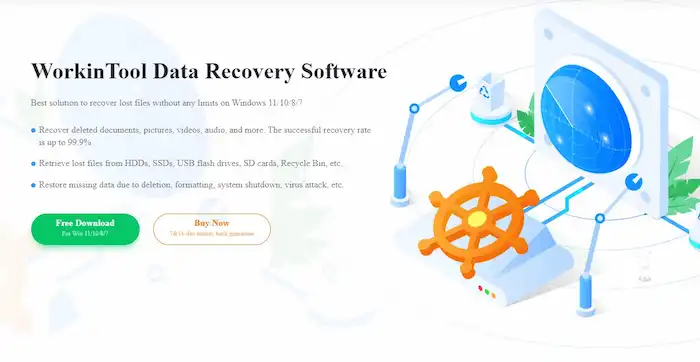 As we show you, WorkinTool Data Recovery Software is very professional and experienced in handling situations like data loss, software corruption, and formatted disk. It offers 500MB of free recovery capacity, enough to recover a deleted program on your computer. Even unlimited recovery will only cost $23.99 a month, much cheaper than the products of the same kind on the market.
Speaking of recovery experience, it can offer users the best experience in recovering deleted files, including retrieving lost data from USB flash drives, restoring unsaved Word documents, rescuing missing hard drive files, etc. With an intuitive user interface, even users with no previous data recovery experience can use it to perform uninstalled program recovery just right. You can recover any application data and various formats of files with the help of WorkinTool. Let's see how to reinstall uninstalled apps on a laptop easily with WorkinTool.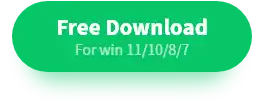 📝How to Recover Uninstalled Programs on Windows 10/11 via WorkinTool
1. Launch WorkinTool Data Recovery Software and select a disk partition to scan. If you don't remember the original disk, switch to Scene Mode > Disk & Partition Recovery to perform a whole scan on your computer disks.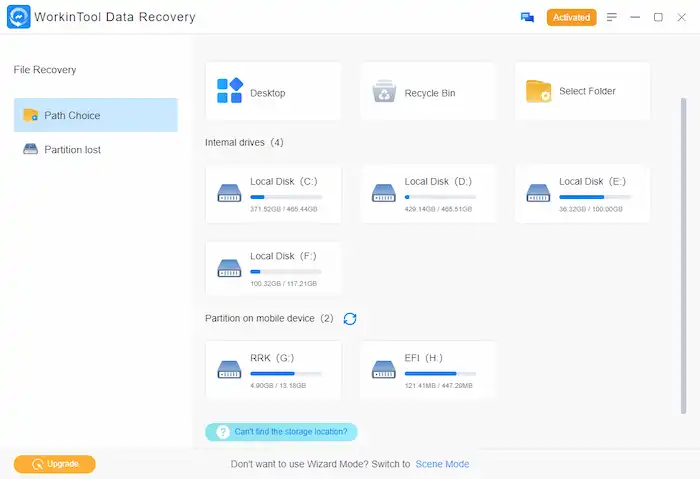 2. Select a scan method from Quick/Deep/Formatted Recovery. On this page is a built-in introduction to the three scan methods. Then click Scan Now to start scanning.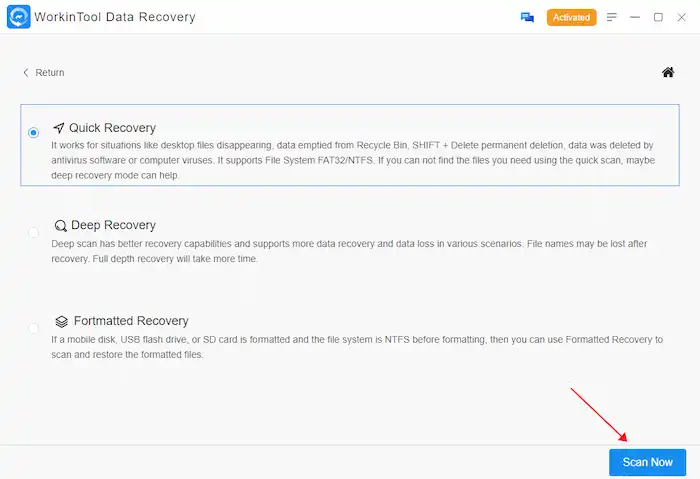 3. Select Deleted Files in the left navigation pane to check for your wanted data. Or you can use the Filter & Search feature to locate your program and files accurately. Finally, tap Recover and set your saving path. Then you can wait for the recovery result to come out.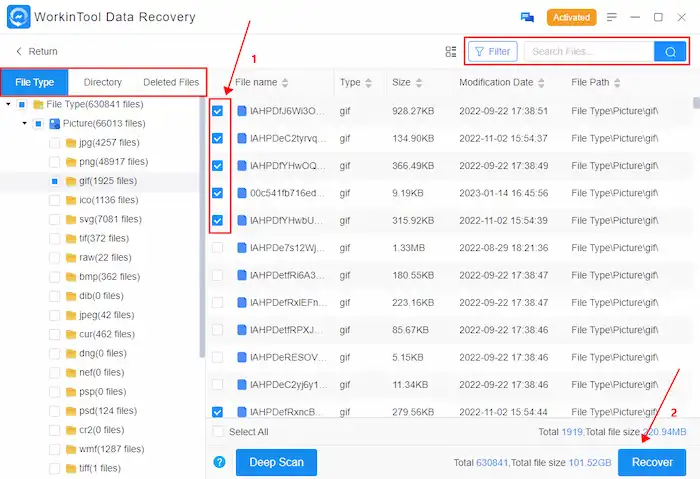 2. How to Reinstall an Uninstalled Program using Windows System Restore
A second way to recover uninstalled programs on Windows 10 and 11 is to use the built-in System Restore function. Windows 10 and 11 are both equipped with a System Restore function to help users back up and restore data. It saves time on your system settings, internal files, installed applications, custom settings, etc. When you need to recover, it reads and overwrites the saved data.
This feature is automatically activated on Windows systems and is saved once a day by default. In addition, every time you install new software on your computer or any update causes a change in the data product will trigger it to save one more time as a recent backup.
📝How to Recover Deleted Programs on Windows 10/11 via System Restore
1. Type Control Panel in the Windows search bar and click on it.
2. Once more, search recovery in the search box and select it.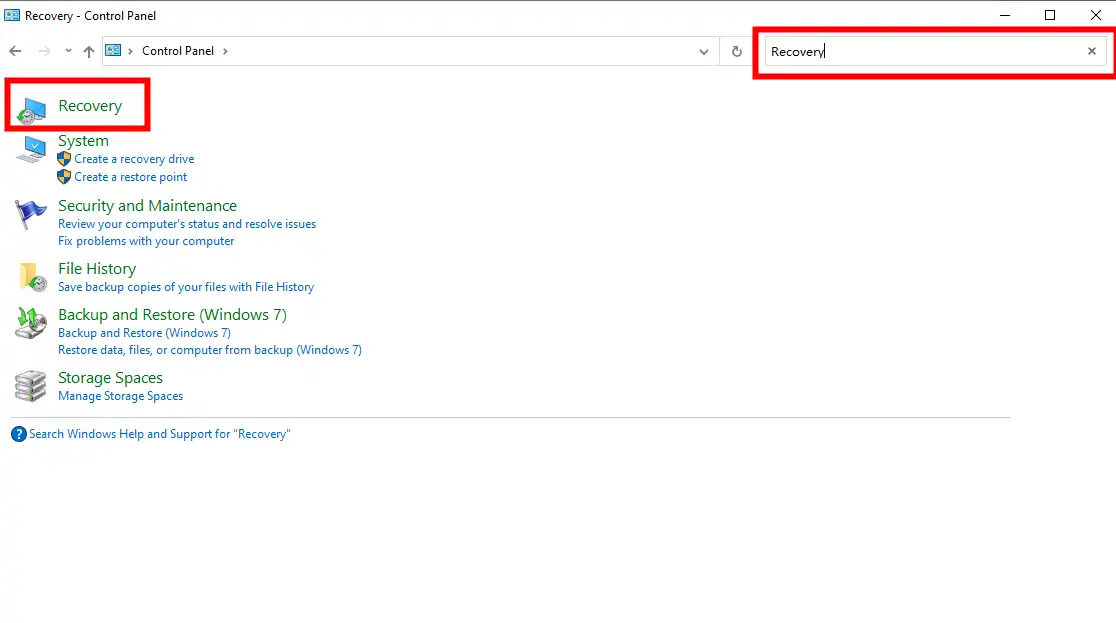 3. Go to Open System Restore > Next > Scan for affected programs.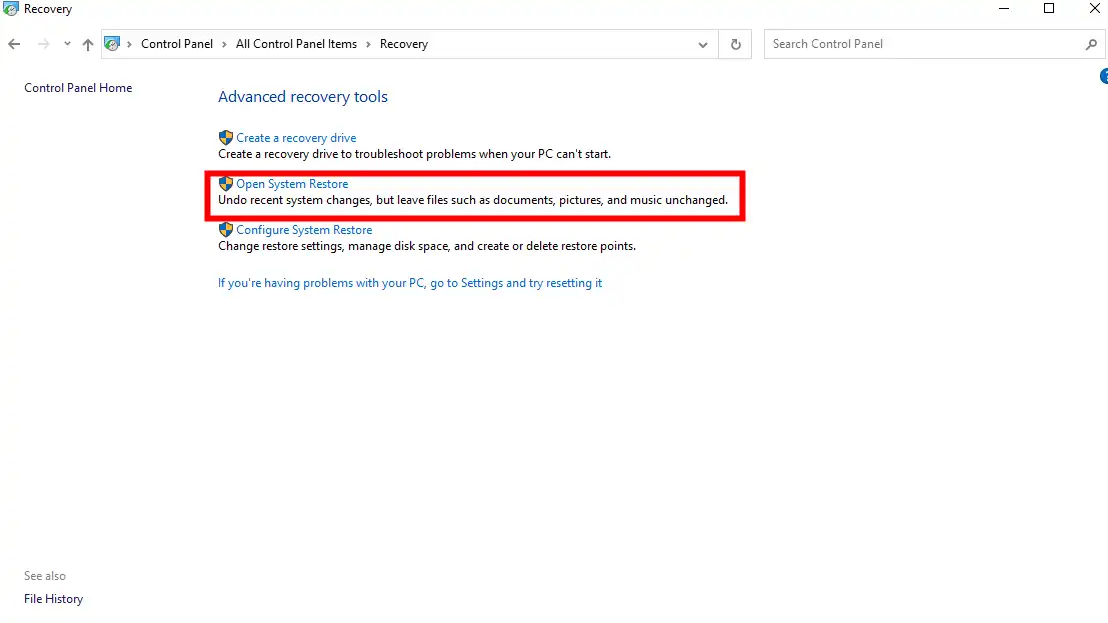 4. Continue to follow the instruction and wait for the recovery result.
In this case, any programs added since the last restore point will be deleted, and any removed will be restored. Easy as it seems, the System Restore feature isn't perfect. There is one thing you need to know: You won't be able to use it to restore data from your drives. It means it won't be helpful for recovering lost program data. That is also why we put this method in second place. Using WorkinTool Data Recovery Software can help you deal with the uninstalled program and associated data problems once and for all for FREE within 500MB.
---
Bottom Line
As we show you, the methods on how to recover uninstalled programs on Windows 10 and 11 aren't tricky at all. Those two ways and tools we offer you are totally enough for your needs. All you need to do is to pick one according to your situation and take advantage of it. Follow our provided steps, and we promise you, you will have your precious programs back.