How to Restore Desktop Icons on Windows and Mac
Find the desktop icons disappeared? Check whether it is still on your computer first. If not, use WorkinTool Data Recovery to restore those deleted desktop icons. It is:
⭐ 100% free to recover deleted files from hard drive
⭐ Navigate the deleted icons by customized filtering
⭐ High file recovery success rate
⭐ Recover and download icons without limits
How to Restore Desktop Icons on Windows and Mac
Desktop icons play a crucial role when we use computers for work, business, entertainment, etc. With them, we don't have to search for files and programs one by one. Sometimes, we may encounter that the critical desktop icon appears or is removed from our device. This may be due to sudden system shutdown, system file error, system upgrade, accident deletion, etc. Usually, users, especially novices for computers, are annoyed when they cannot find the desktop icon. Some may choose to install the program again. If you are in that case, the solutions here will give you some aid. This guide will elaborate on how to restore desktop icons on Windows and Mac computers with effective and efficient methods.
🧐 Note: There may be many reasons for the disappearance of computer icons. On the one hand, the icon may still exist on your computer but is hidden. On the other hand, the icon may be deleted from your computer. As for the former situation, you can search for the icon in the file explorer on your device. Then drag it to the desktop. As for the latter, you can check the recycle bin first. If there is no desktop icon you want to recover, install a data recovery program to restore permanently deleted desktop icons.
How to Restore Deleted Desktop Icons on Windows and Mac
📌 Method 1. Check the Recycle Bin or Trash
Suppose you delete the program icon from the desktop by mistake. Don't worry. The recently deleted files will exist in the Recycle Bin or Mac Trash primarily. You'd better check whether your file is in it or not.
How to restore desktop icons on Windows 10/11 from the Recycle Bin?
Click the Recycle Bin icon if possible or press the start button and find the recycle bin to open.
Search for the deleted icons. Normally, the icons are in .ico format. Find the icon and right-click it and select Restore.
How to recover icons on Mac Trash?
Press Command+Shift+G and then type "Trash" to access the Trash folder.
Search for the deleted desktop icon and right-click it, then choose Put back to recover it.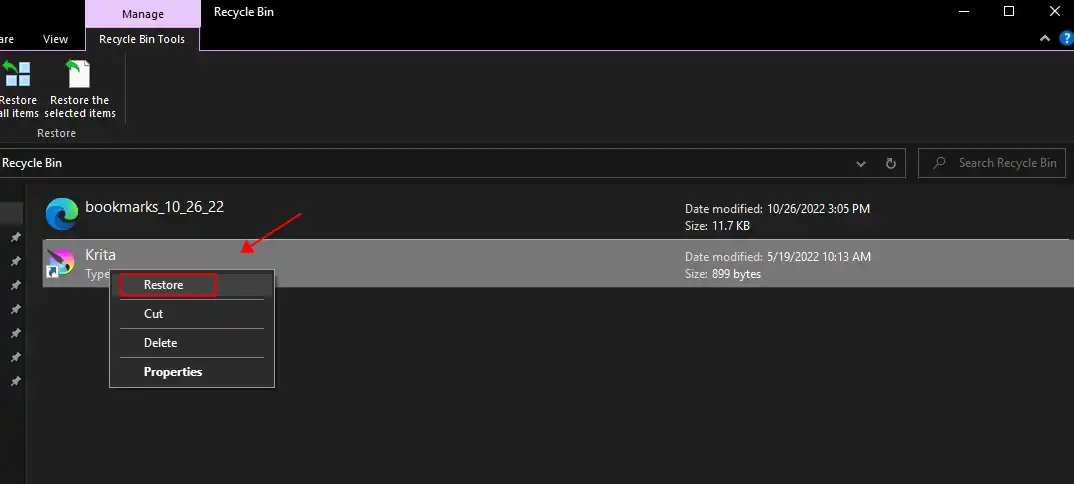 But if you clean up the recycle bin, the deleted files will be permanently removed from your computer. To recover permanently deleted files, you can use data recovery software (in method 2).
📌 Method 2. Use Desktop Icon Recovery Software
How to Recover Icons with Free Data Recovery Software on Windows
WorkinTool Data Recovery is a versatile file-recovery software. It can restore various kinds of deleted or lost files from hard drives, external partitions, SD cards, USBs, memory cards, etc. Worth to be mentioned, it is completely free to recover deleted files right now, whether to recover or download files to your local computer.
Meanwhile, it is easy to use with a seldom complicated user interface. It gives multiple data recovery scenes, such as deletion recovery, formatted file recovery, USB/SD card recovery, etc. You can quickly navigate the deleted files without any effort. It helps you scan the large hard drive within seconds. If you need to find more deleted files, you can also choose its deep scan feature. Moreover, it will back up the scanned results, allowing you away from waiting for the deep scan process the next time.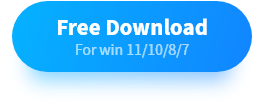 How to restore desktop icons with WorkinTool Data Recovery Software
Step1. Download the program from WorkinTool official website, then open it on your computer. Pick Deletion Recovery on the dashboard.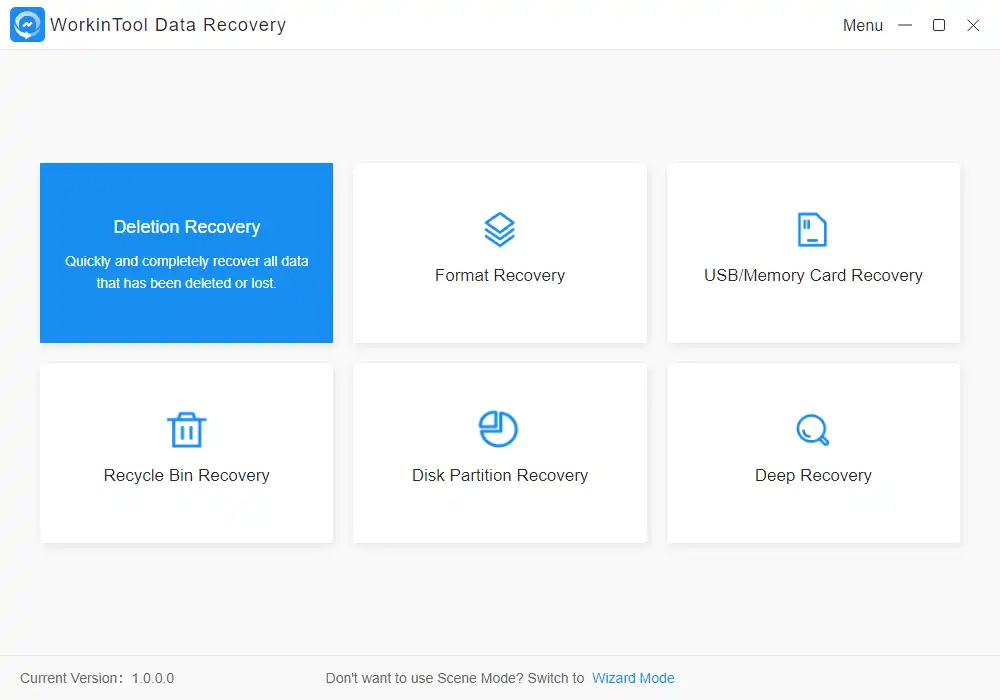 Step2. Select the center hard drive to scan. Filter the scanned files by file name, size, type, deletion time, etc. The icons are saved in picture format, .ico.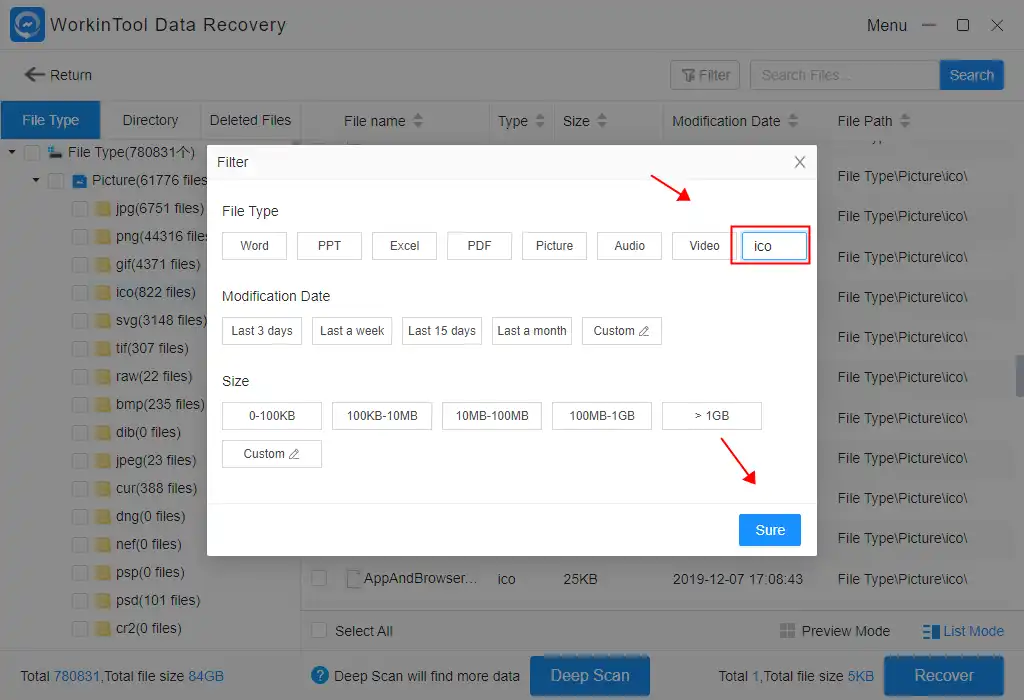 Step3. Select the icons you want to recover, press the Recover button, and then determine a new folder to save them.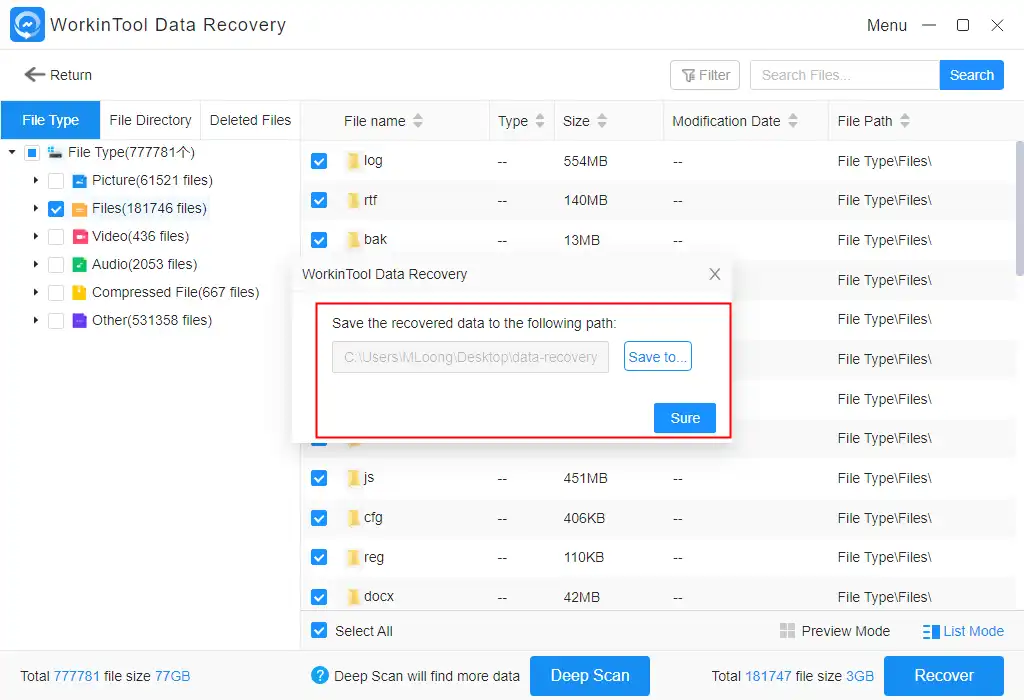 Other Tutorials for WorkinTool Data Recovery 
How to Restore Icons on Desktop with Data Recovery Software on Mac
iBoysoft Data Recovery is a handy data recovery tool for the Mac system. It permits you to recover lost photos, videos, and other files from USBs, SSDs, HDDs, SD cards, etc. Most prominently, it has a relatively high data recovery success rate. With it, it is feasible to find back permanently deleted files from the MacBook. It provides a free version for users to access, which allows you to recover and preview the recovered files before purchasing. That is, it is not free to save the recovered file to the local computer. But it is cost-effective and beginner-friendly compared to other data recovery software and services.
How to restore permanently deleted desktop icons on Mac with iBoysoft Data Recovery:
Step1. Download the iBoysoft Data Recovery and launch it.
Step2. Select the Desktop folder and click Click Search for Lost Data to scan the deleted icons.
Step3. Filter and pick the desktop icon file from the Graphics column and choose to preview or recover it.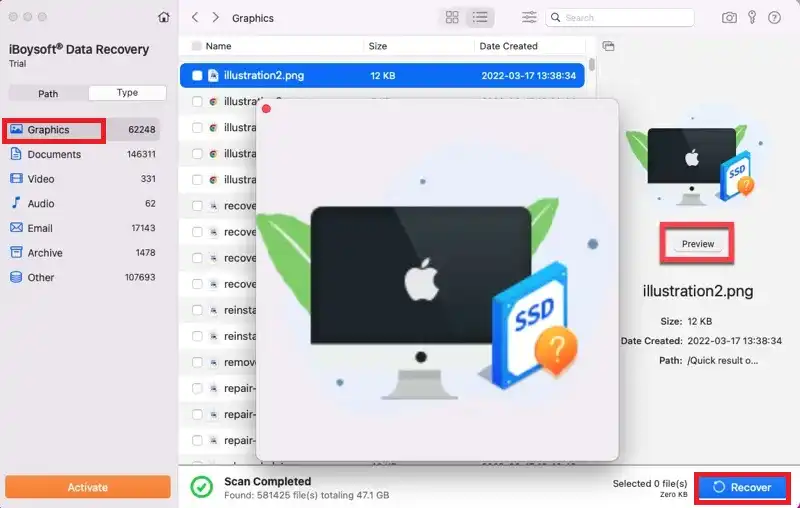 How to Recover Missing Desktop Icons on Your Computer
📌 Method 1. Set the Desktop Display
If all icons are disappeared from your computer, it may be due to your settings on the desktop display.
For Windows: Try to right-click the blank area and click View> show desktop icons to display the desktop icons.
For Mac: Go to Finder from the menu toolbar, then click Finder> Preference> General, and hit Show these items on the desktop.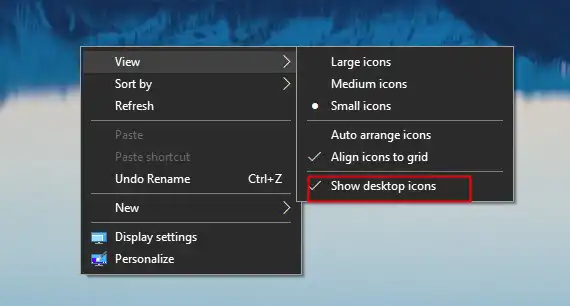 📌 Method 2. Search in the File Manager
In general, you can find the hidden or missing desktop icon in the file explorer on your computer. Using the default file manager, you can restore icons without relying on other software. So how to launch the file explorer and see the icon files on Windows10/11 and Mac?
For Windows: If all icons are disappeared, try to use a keyboard shortcut to open the file explorer on the Windows system. Just paste Windows + E, you can check all the files on your PC.
For Mac: Go to Finder > Preferences> Show these items on the desktop, then select Hard Disks to check files.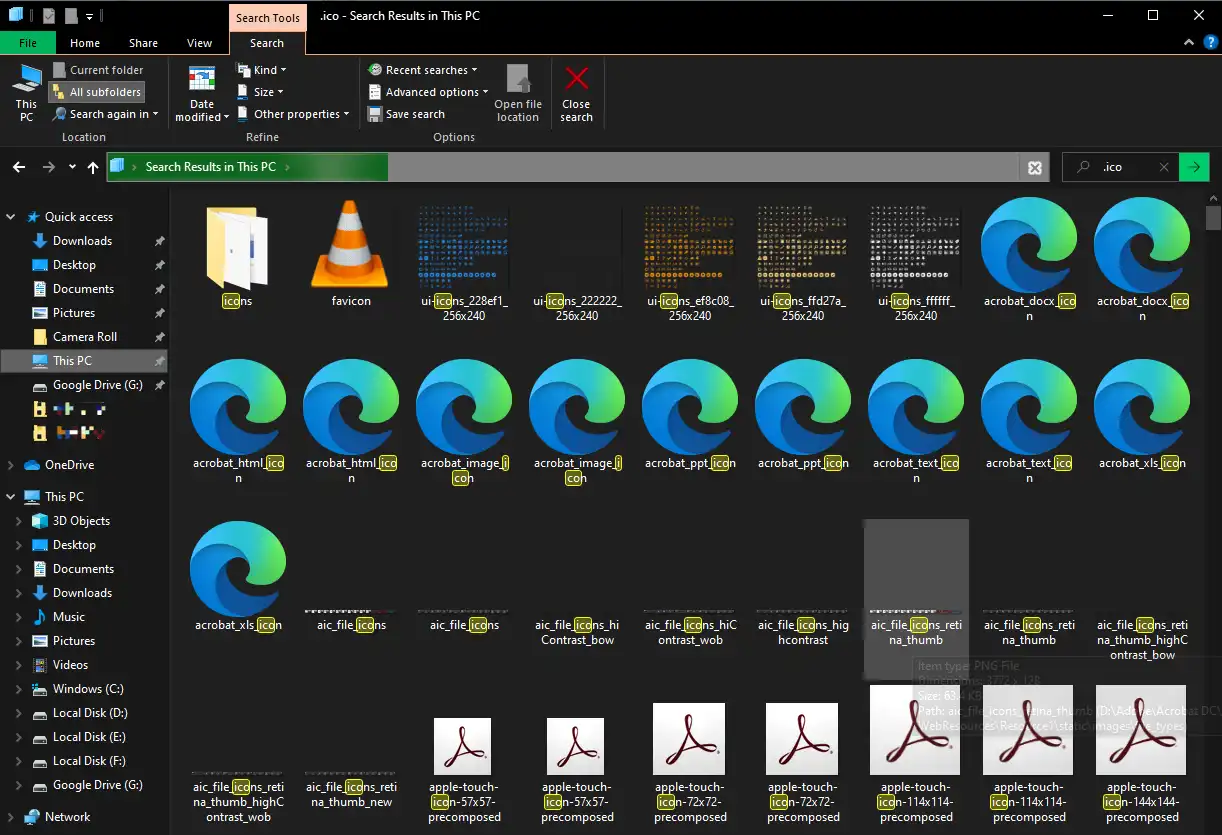 Then you can search for Icons on the search bar and target the file then drag it to the desktop. This method is effective in restoring those hidden icons. But it may take time to navigate the file, for there may be multiple icon files on your computer.
FAQs on Restoring Icons on Desktop
✨ How to fix blank white desktop shortcut icons?
Sometimes you may find that the desktop icon is not missing, but turns white. This may be due to some system errors. To fix it, you can try to update your computer system, restart, reinstall the software, etc.
✨ How to hide the desktop icons?
Clutter desktop shortcut icons are sometimes annoying. To keep the desktop interface clean, you can choose to hide those unnecessary icons. Just right-click the icon and select Properties> General> Hidden, then press the OK button.
✨ How to restore lost desktop icons from a computer?
If you just find one of the desktop icons disappeared, try to search for it in the file explorer and recycle bin. If it is removed from your computer, use the data recovery software to retrieve it.