How to Unformat a Hard Drive on Windows 10 for Free 
If you accidentally formatted a hard drive, don't panic. The data on a formatted storage device can be recovered as long as it was quick-formatted and you didn't write new data into that storage place. This post offers free and practical hard drive data recovery software, enabling you to recover files without size and time limitations. More of its highlights are as follows.
🤍 100% free to use without any hidden costs or limitations.
🤍 Easy to operate for users of any age.
🤍 Covers hundreds of recoverable file types.
🤍 Suitable for a wide range of devices.
🤍 Quick scan speed, high recovery rate, and safe environment.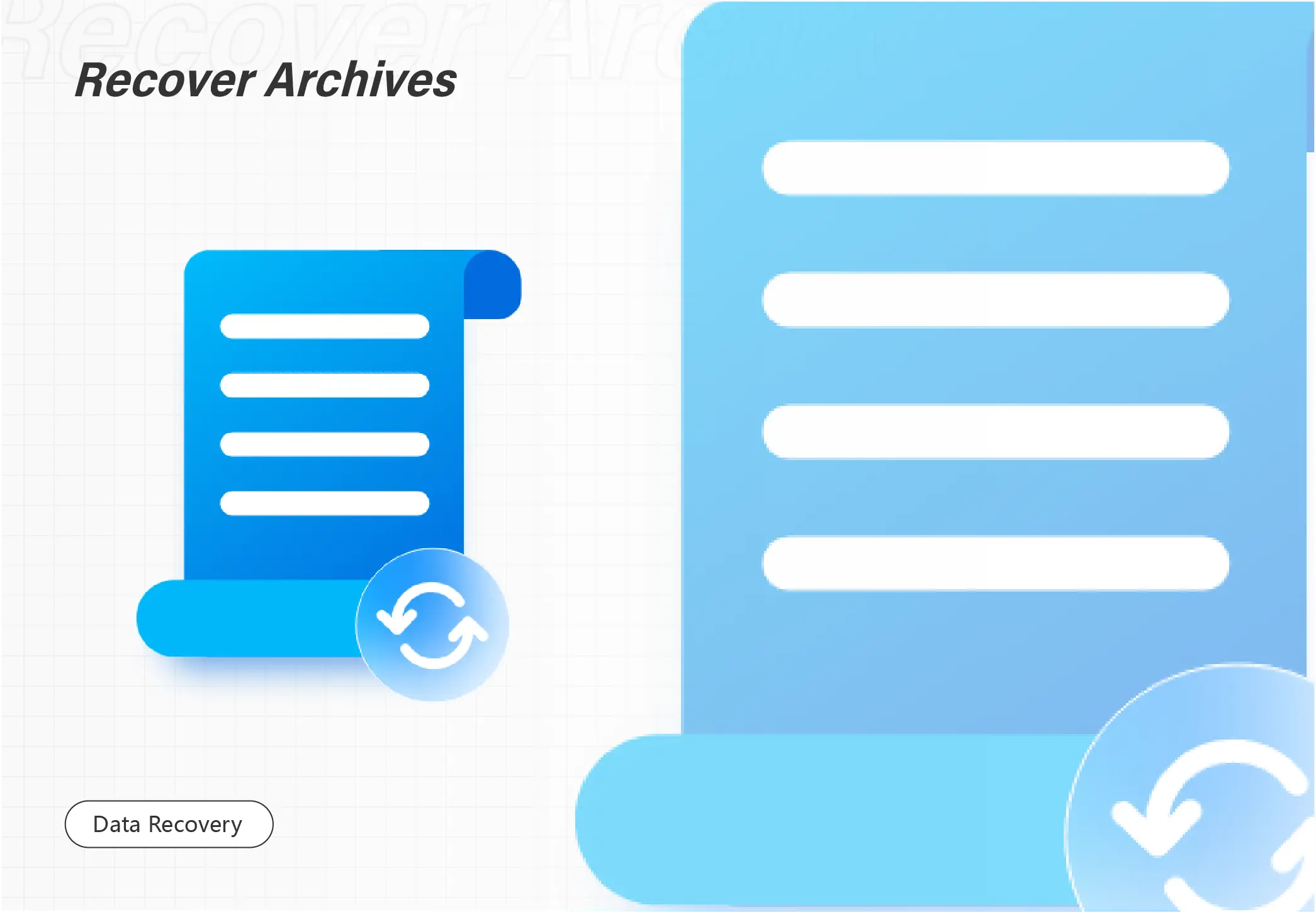 How to Unformat a Hard Drive on Windows 10 for Free 
Formatting is a common reason that leads to accidental data loss. Many people formatted their hard drives by mistake and lost all important files. However, there is no need to panic. You can still undo formatting and retrieve the deleted data on your hard drive without obstacles. The sooner you perform recovery, the higher the success rate. This post provides free hard drive recovery software. It enables you to retrieve lost data from formatted drives without time or size limitations. Keep reading and learn how to unformat a hard drive on Windows 10 for free.
Format and Unformat
To know the steps to unformat a hard drive, let us first understand formatting and unformatting. It is helpful to know the mechanism behind the recovery process and familiarize ourselves with the following steps.
Format

: It is the process of creating a new partition and file system to store data and prepare the drive for a new OS installation by 

deleting the original data

 and 

renewing the file system

stored on the drive. People usually need to format a hard drive if it is unrecognizable for other devices or infected by a virus or malicious software, etc. More often, they may unintentionally redefine the file system database by maloperation and lose access to important data.

Unformat

: It is the process of recovering data loss and the file system from a formatted storage device. It could happen to a hard drive, a USB flash drive, an SD card, etc. Usually, it can only be done by third-party software and professional data recovery services.
---
How to Unformat a Hard Drive on Windows with Free Software
Numerous data recovery software programs are out there. But choosing free software for hard drive recovery becomes challenging, especially when you set high expectations on scan speed, success rate, user experience, and other things like that. Thankfully, after looking through a large number of software reviews and experiencing various file recovery tools, we finally found one that gives consideration to both effectiveness and user experience. This software is called WorkinTool Data Recovery.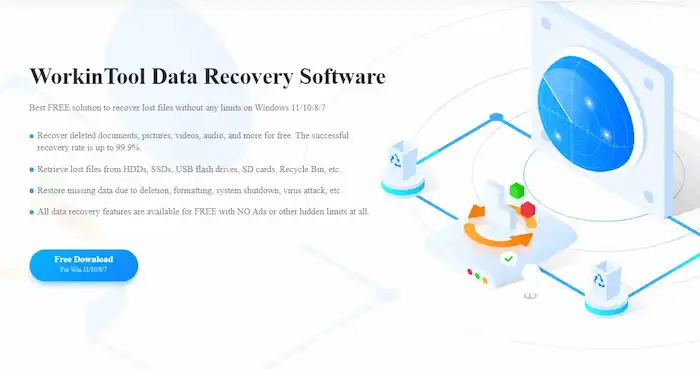 As a newly released data recovery software, WorkinTool is certainly less renowned than others launched long ago. However, it never loses when in competition. This free data recovery software can undo formatting for a wide range of devices, from internal storage media to external hard drives, digital cameras to dashcams, SD cards to USB drives, etc. It is quicker and easier than using CHKDSK CMD when retrieving formatted data. Therefore, whenever you lose data from formatted devices, you can ask WorkinTool Data Recovery for help. We'll show you how to unformat a hard drive with WorkinTool later.
More Features
In addition to the highlights in compatible devices, this software also stands out from the competition for these features.
FREE for 100%!
Unlike most data recovery software in the market, which claims they are free, but the fact turns out that they are not the same as advertised. Most of them present a short period of a free trial or offer limited free recovery storage, with the smallest down to 500MB. But WorkinTool Data Recovery does as it says. It is completely honest software that allows users to download its installation package, unlock all the features, and recover lost data without any limitations. No registration is required too!
Hundreds of file formats are recoverable
A hard drive stores nearly all of your digital content, like videos, documents, pictures, music, compressed files, programs, system files, application data, and so on. This hard drive data recovery software can retrieve them from a deleted or formatted hard drive.
Quick scan speed and complete result
WorkinTool provides two scan methods for its users—quick scan and deep scan. The former can quickly perform an overall scan and detect all the remaining and deleted data on a storage device. The latter, however, takes more time. But it is able to discover more files that the quick scan can not reach, such as files hidden too deep or deleted a long time ago.
Easy for users of any skill level
This free hard drive data recovery software adopts sophisticated algorithms to perform data scanning and recovery. However, although equipped with advanced technology, WorkinTool successfully combines practical features with a streamlined and modern interface. Users of any skill level can put it to use without learning.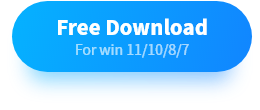 ---
How to Unformat a Hard Drive with WorkinTool
Step 1: Launch WorkinTool Data Recovery and select Formatted Recovery.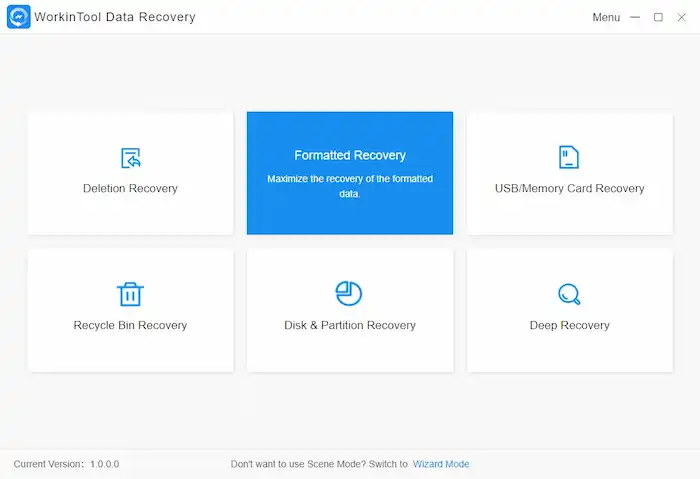 Step 2: Select a disk partition and press Scan Now to start scanning. (If you want to unformat an external hard drive, connect it to the computer and choose it.)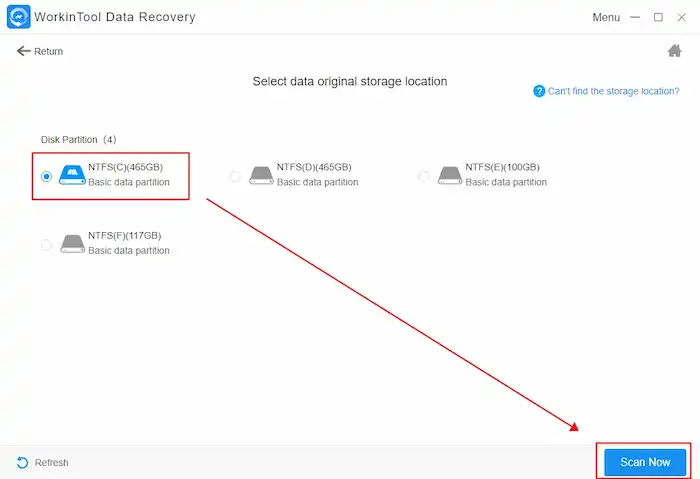 Step 3: You can look for the files you need by file type, size, and modification data. Tick the files you wish to recover in the Deleted Files menu, hit Recover, and set a path to bring deleted files back.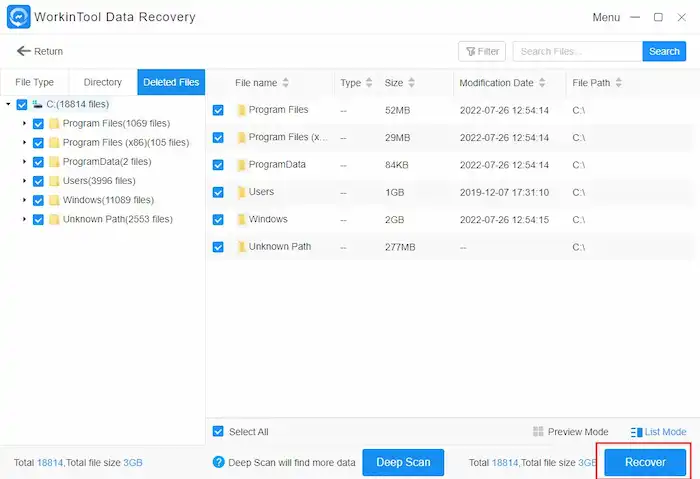 See, you can undo formatting for a storage device with three simple steps. And this method is not only available for hard drive restoration but also USB flash drive recovery, SD card recovery, etc.
Bottom Line
Herein the post, we have clarified the definition of formatting and unformatting. Then we introduce the features of free hard drive recovery software WorkinTool Data Recovery. You can learn the detailed steps of use of this freeware. If you question the detailed information and features in service, download this freeware. Give it a shot, and you will quickly know how to unformat a hard drive or any storage device for free on Windows in a couple of clicks. We believe you will not regret it.
Products Reviews:
TrustScore
4
|
323
reviews