RAW SD Card Recovery: How to Recover a RAW SD Card
Performing RAW SD card recovery cannot be easier with WorkinTool data recovery software. Download and enjoy it right now.
😍 1. 100% FREE to use all the features with NO ads.
🤩 2. Easy interface for users to recover in THREE STEPS.
😎 3. Quick scan and recover files the same as the original.
🥳 4. Cover all file types of pictures, documents, videos, audio, etc.
😊 5. Available for all external storage devices like USB flash drives and SD cards.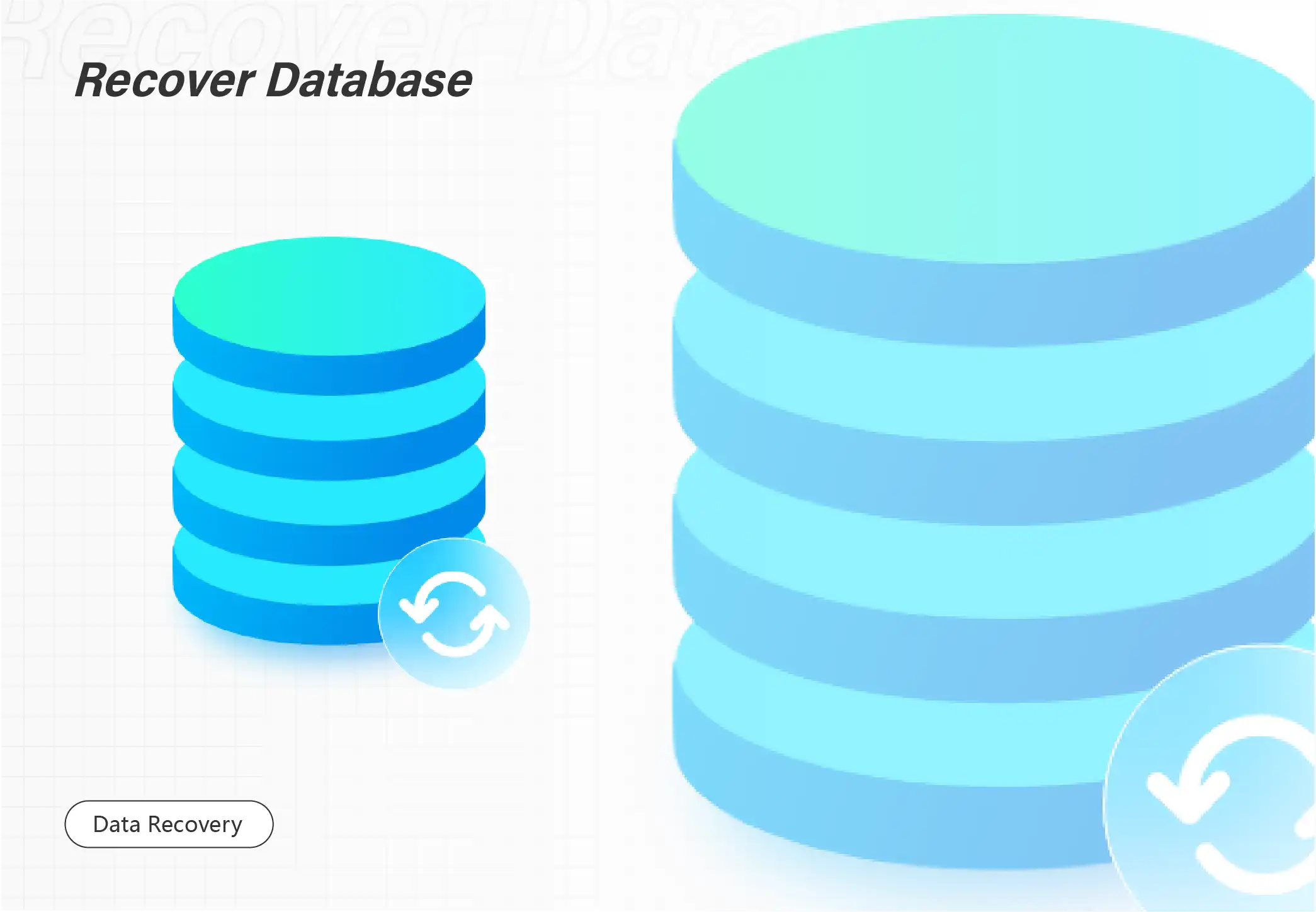 RAW SD Card Recovery: How to Recover a RAW SD Card
It must be highly bothersome when you connect the SD card to your devices and find out that this card has been corrupted and becomes RAW. But this SD card is still valuable now. In fact, there are still ways to perform RAW SD card recovery to get it right.
The SD card became RAW because the file system is no longer recognizable by the Windows operating system. To make it right, you can either choose to format the RAW SD card. However, it will erase all the data inside the card. Suppose you don't want it that way. You can try another approach: extract the data you need from the RAW SD card using data recovery software.
---
What is a RAW SD Card?
Every hard drive, SSD, HDD, USB flash drive, CF card, and SD card has a file system to organize files inside. You can think of the file system as a butler. It is in charge of every file inside each storage drive. Basically, it creates a table list of all the sizes and memory locations of those files, so when applications need a file, it scans this file table. When new files are saved, they are also saved immediately on this table. So when the file system is missing, the SD card becomes RAW.
Once the SD card becomes RAW, Windows will not allow it to access, and it will ask you to format this RAW SD card. If you try to open this non-system disk, a window will pop up asking you to format it before using it.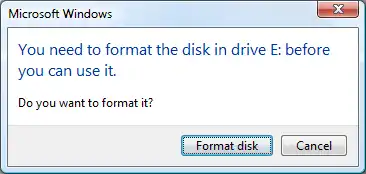 If your SD card lacks the file system, there is no way for you to enable your computer operating system to access it. Of course, the convenient way is to follow Windows instructions to format this drive. Please be aware that while it solves the problem, all your existing data will also be removed with the formatting.
How Could an SD Card Become RAW?
Don't worry. Even if your SD card becomes RAW, all the data inside won't be altered as long as you don't format the card or write new files onto it. Your data will be OK there. But what if an emergency needs some data on a RAW SD card? How do you read them if you cannot access the RAW SD card? Well, you can first try to use data recovery software to resolve this matter.
---
How to Perform Raw SD Card Recovery?
As mentioned above, you can use data recovery software to recover data from a RAW SD card before fixing it. Though it won't help you to bring the RAW SD card back to normal, you can restore all the data inside to somewhere in case you need them. Among all the data recovery tools on the market, WorkinTool Data Recovery Software ranks at the top of them.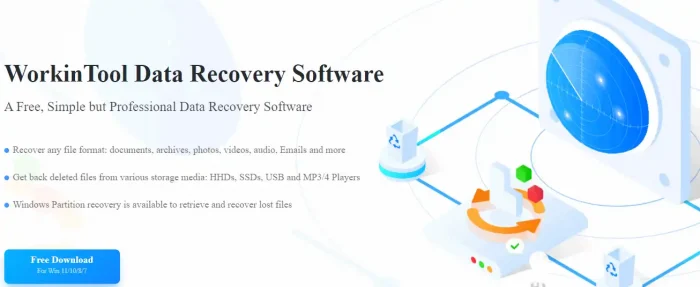 WorkinTool Data Recovery is an all-in-one recovery tool that can help users solve all kinds of data-loss problems. Whether you lose your data due to accidental deletion, formatting disk, sudden system shutdown, or virus attacks, this easy recovery tool can offer you the best experience in recovering deleted pictures, restoring lost videos, and many other items. It also includes a recovery service for external storage devices like recovering lost data from USB flash drives, performing CF data recovery, and here SD data recovery.
Because it can scan and recognize over 400 different file types, then recover them to a designated location, it can also be used to make RAW drive recovery. What if you have already formatted the RAW SD card without any backup? Don't worry. It also supports users in recovering formatted SD cards. Most importantly, WorkinTool Data Recovery right now is 100% FREE and SAFE to use all the features without ads. Now, let's check the steps for RAW SD card recovery.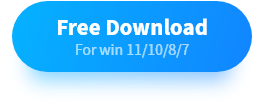 1. Launch WorkinTool Data Recovery, and choose Disk & Partition Recovery.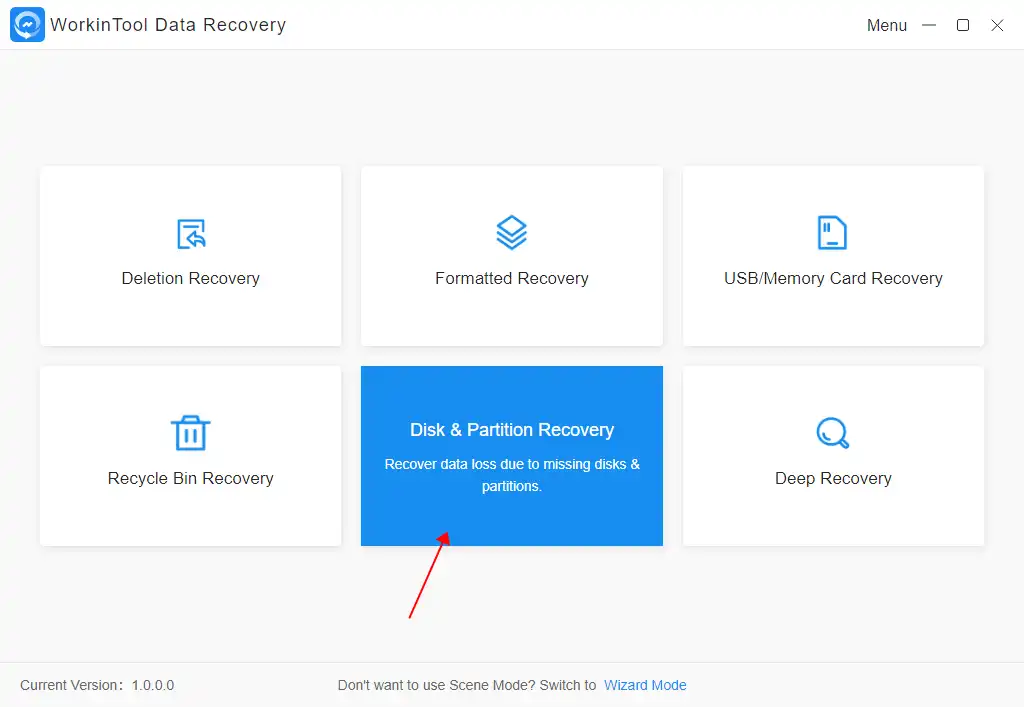 2. Locate the Raw SD card in the selection area, then click Scan Now.
(Remember to connect your SD card to the computer first. Otherwise, it won't be in this selection window. You can use an SD card reader if your computer cannot directly connect to the SD card.)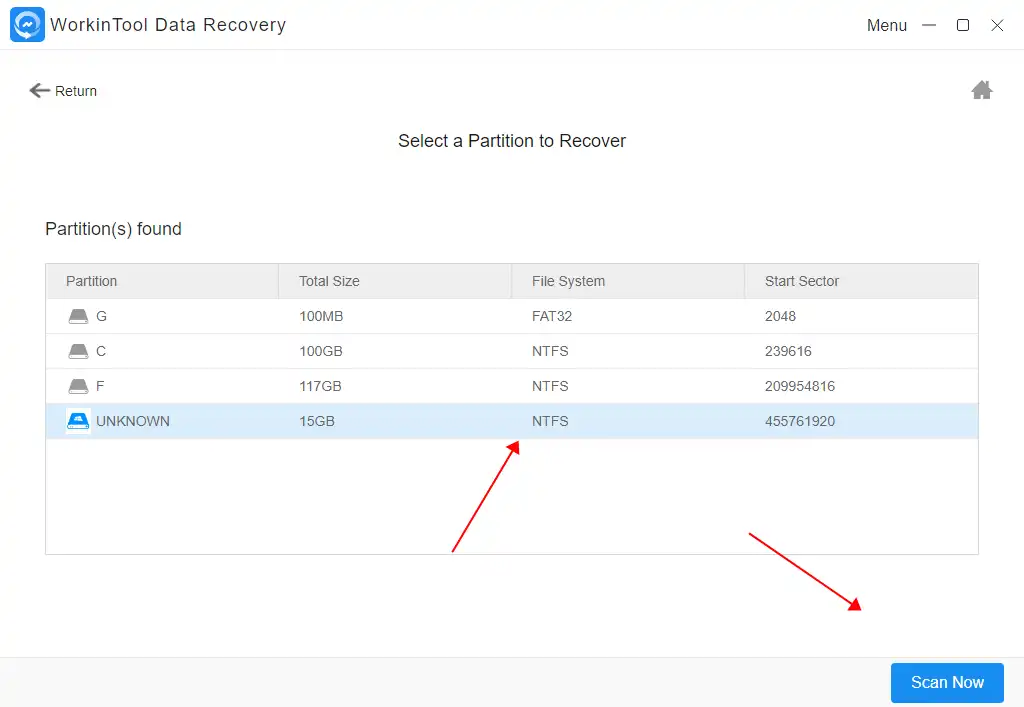 3. Use the Filter feature to find the files and documents that you want to recover. Set up a savings path (Remember to put your recovered files in another location) and start healing.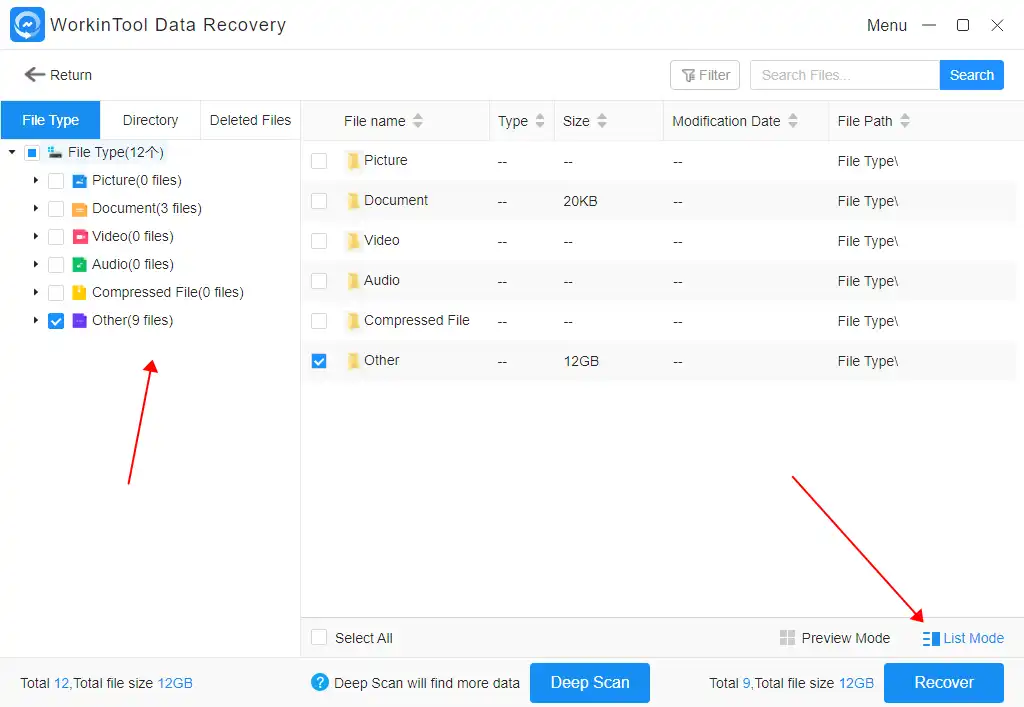 ---
How to Fix a RAW SD Card?
Yes, data recovery software can help you retrieve data from a RAW SD card. But what about the RAW SD card? Just leave it there being RAW without using it? No, there are still ways to fix the RAW problem. Here we will present two free approaches to help you get the job done. They are both Windows built-in features and are available during our test.
Method 1: Format the RAW SD Card
The easiest and most convenient way is the Windows-recommended method to format the RAW SD card. However, this way of formatting an SD card can result in a data loss situation. So, it is better to use the formatting method if you have a backup or if this SD card is totally empty. Otherwise, you will have to use data recovery software to do it all over again.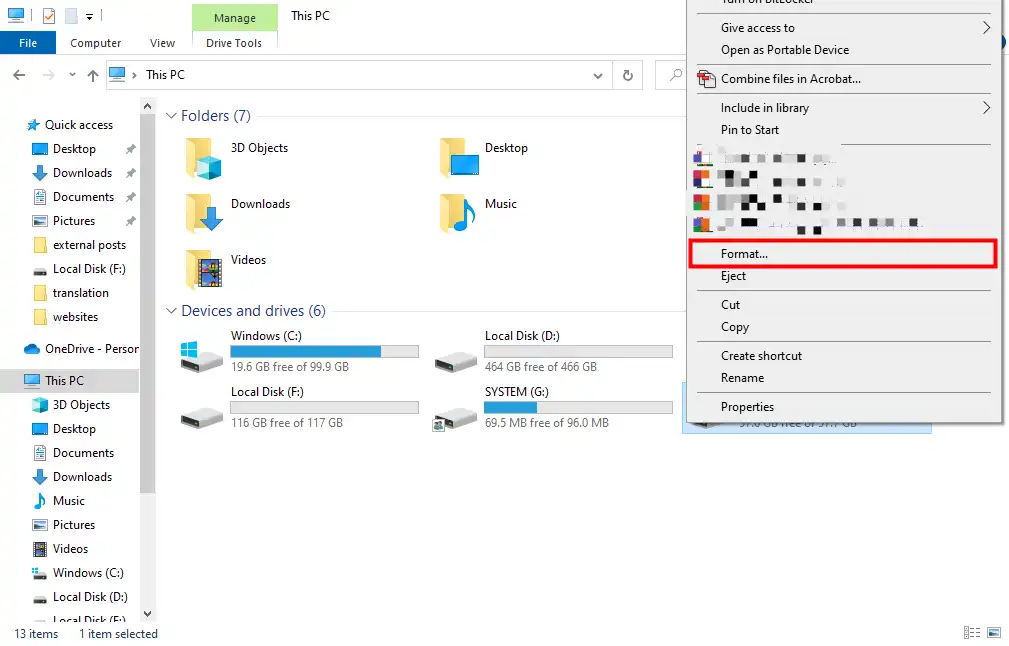 Step 1. Connect your RAW SD card to your computer.
Step 2. Open "This PC" and right-click the SD card to select "Format."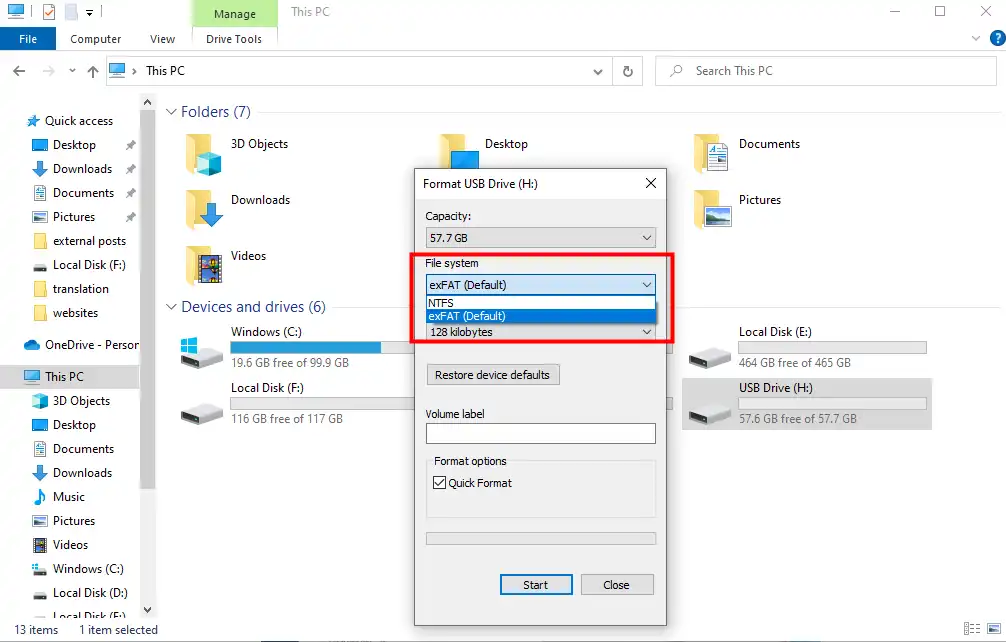 Step 3. Change the File system and don't touch other options.
Step 4. Click "OK" to start formatting your SD card.
---
Method 2: Use CMD Features on Windows
The other method doesn't require you to format the RAW SD card. However, your SD card must have a drive letter. Then you can try to use the CMD on Windows to fix the RAW problem. With the CHKDSK command, you can check and correct the RAW hard drive as well as other external storage devices without formatting.
---
Bottom Line
Do you want to make a RAW SD card recovery but need to figure out what to do? This post is your answer. Not only do we provide you with the basic knowledge of RAW SD cards and the reason for your SD card becoming RAW, but we also concluded the method to recover data from a RAW SD card as well as two free alternative ways to perform RAW SD card recovery. Take your time and try it for yourself right now.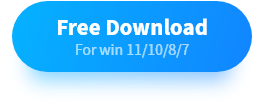 Products Reviews:
TrustScore
4
|
323
reviews