How to Recover Formatted Hard Drive Data FREE 2023
operational errors do not only cause hard drive formatting. There are many reasons for the user to take the initiative to format a hard drive. There could be access issues, system changes, or mechanical failure. Whatever the reason that causes the format, you can still find those lost data back in minutes. WorkinTool Data Recovery Software is a professional tool that deals with all data loss recovery situations. You can use it to retrieve any lost files with ease for FREE.
1. 100% FREE to use all the features without any limit.
2. User-friendly to users of all ages.
3. Quick scan and recover with high-quality output.
4. Cover all file types for recovery.
5. Available for all USB flash drives and disk partitions recovery.
How to Recover Formatted Hard Drive Data FREE 2023
What is Recovering Formatted Hard Drive Data?
Before we learn how to recover formatted complex drive data, let's take a moment to understand what it is like to format a hard drive. When you format a hard drive, the operating system will lose the ability to visit the current data from the disk. That is to say, the files and data are still there, but users won't be able to see and access them. The point of formatting a hard drive is that you can now overwrite the previous files with new ones.
So, by formatting a hard drive, you are actually erasing the pointer to your previous files and data rather than the files themselves as if they had been hidden. These pointers basically tell you the physical location of files on the operating system. If you can recover these pointers, then you can re-access the data.
🛑 However, there is one thing you have to notice. It is essential. Once you have formatted the hard drive that you want to recover, please stop using or writing new data into the hard drive immediately. Once the new content has overwritten your data, you miss the opportunity to recover the file. Please start the recovery process as soon as possible.
---
Why Need to Format the Hard Drive?
In fact, hard drive formatting is not only caused by operation errors. There are many reasons for the user to take the initiative to format a hard drive. For example, in order to test whether the disk is safe and reliable, if there is no damage to sectors, and so on. But formatting a hard drive without a backup can result in the loss of valuable data collected over many years. The following are the most common reasons why some users need to format their hard drives:
---
How to Recover Formatted Hard Drive Data?
Many people think that the challenging drive formatting is reversible or not. The short answer is: Yes. If you have previous data backups, you can quickly recover files from a formatted hard drive. But as is often the case, most users are not in the habit of backing up their computer data. If you find out that you need to recover data from the formatted drive, is there any other way?
There is one way to recover formatted hard drives without using backups. But you will need data recovery software to help you do the job. You can choose the right software tool and recover it before the new data overwrites the old data. There is still a chance that you will be able to recover the pre-formatted file. In order to save you the most time looking for recovery software, we strongly recommend that you use WorkinTool Data Recovery Software.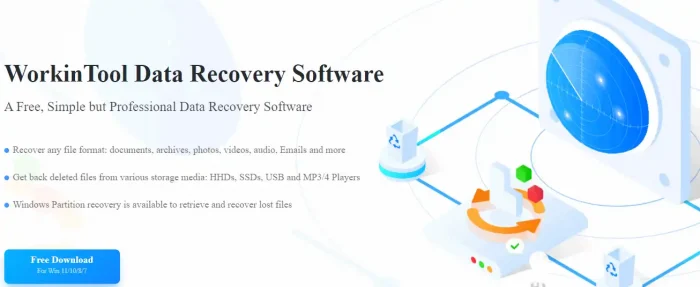 WorkinTool Data Recovery is an all-in-one professional recovery tool for all kinds of situations like data loss, file corruption, and formatted disk recovery. Users can have the best experience in recovering deleted files, restoring lost videos, and retrieving data from the recycle bin. And it's not just the data on a computer's hard drive. You can also recover any lost data from USB flash drives in a minute with the help of this tool. It also offers a service to retrieve documents by file type to find the record they want to recover more accurately. For example, if you only want to recover the video, it will not give you another file recovery, thus reducing the error and long-time problems.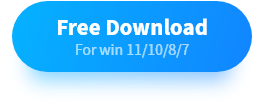 Of course, for free data recovery software like this, just powerful functions are not enough. It also needs to have a user-friendly operation and a clean and convenient interface for users of all levels to use it. Luckily WorkinTool Data Recovery Software has met these conditions. More importantly, it is 100% FREE and SAFE to use all the features without any limit. You can totally use it to recover your files without any worries. Now let's see how it works.
1. Launch WorkinTool Data Recovery and choose Format Recovery.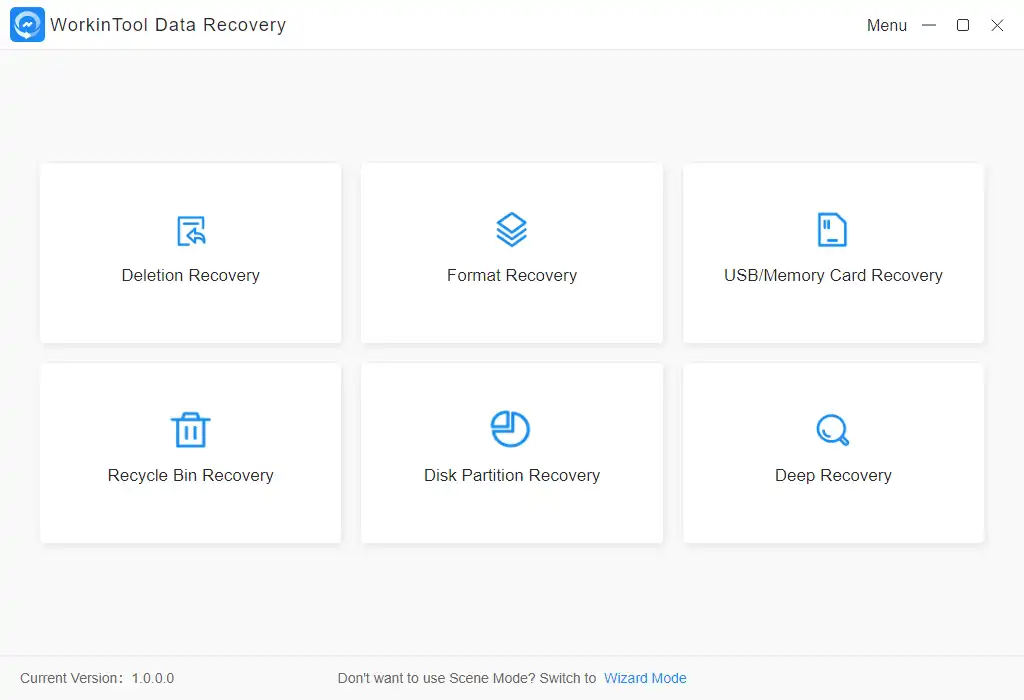 2. Locate the hard drive you have formatted before and want to recover now, then click Scan Now.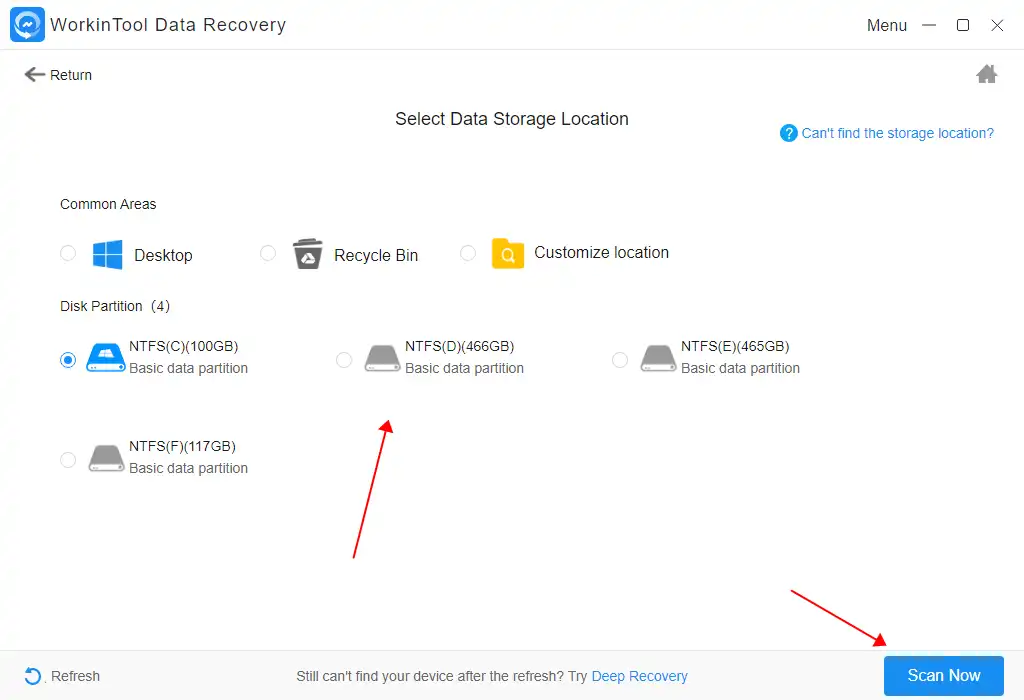 3. Select Files from the File Type menu and check the files that you want to recover. If you're going to restore them all, check all the boxes.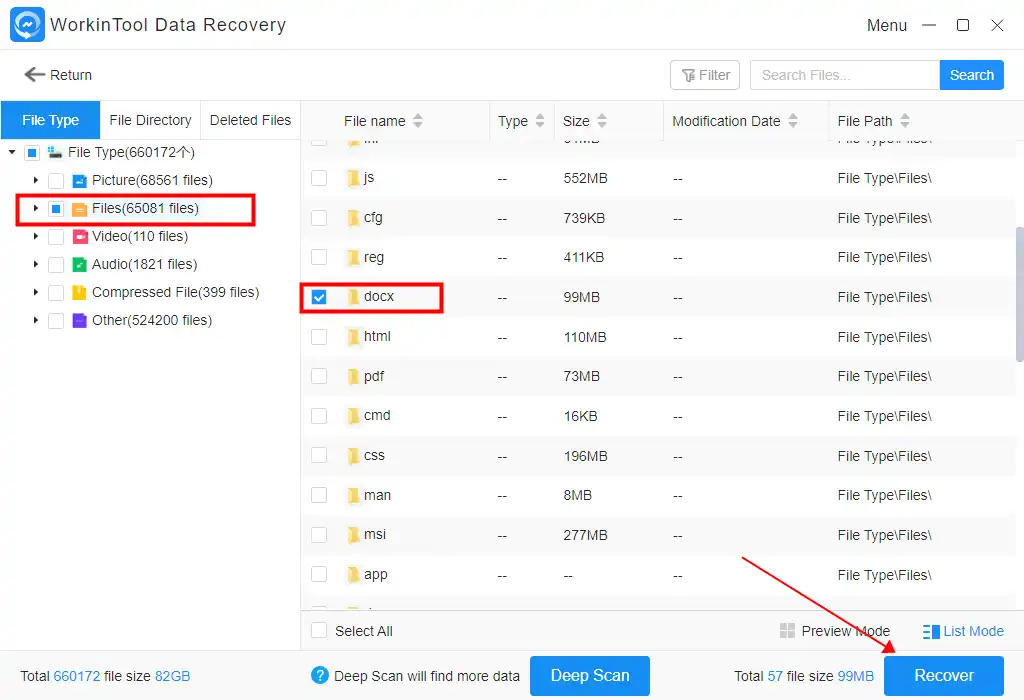 4. Finally, tap Recover and set your saving path. Then you can wait for the recovery result to come out.
---
Bottom Line
In this post, we have covered the content of the meaning and reason why format hard drives and methods to recover formatted hard drives. If you have a backup of your complex drive data, you can use it directly to restore your files. However, if you don't have a backup, you can try the data recovery software we recommend: WorkinTool Data Recovery Software.
WorkinTool Data Recovery is totally FREE and professional in retrieving lost data for all sorts of reasons. Last but not least, the sooner you can deal with restoring your hard drive, the more likely it is that you will be able to do so.