SanDisk Photo Recovery: Recover SanDisk SD Card
Performing SanDisk SD card recovery cannot be easier with WorkinTool data recovery software. Download and enjoy it right now to know the best way to recover photos from SanDisk memory card.
😍 1. 100% FREE to use all the features with NO ads.
🤩 2. Easy interface for users to recover in THREE STEPS.
😎 3. Quick scan and recover files the same as the original.
🥳 4. Cover all file types of pictures, documents, videos, audio, etc.
😊 5. Available for all external storage devices like USB flash drives and SD cards.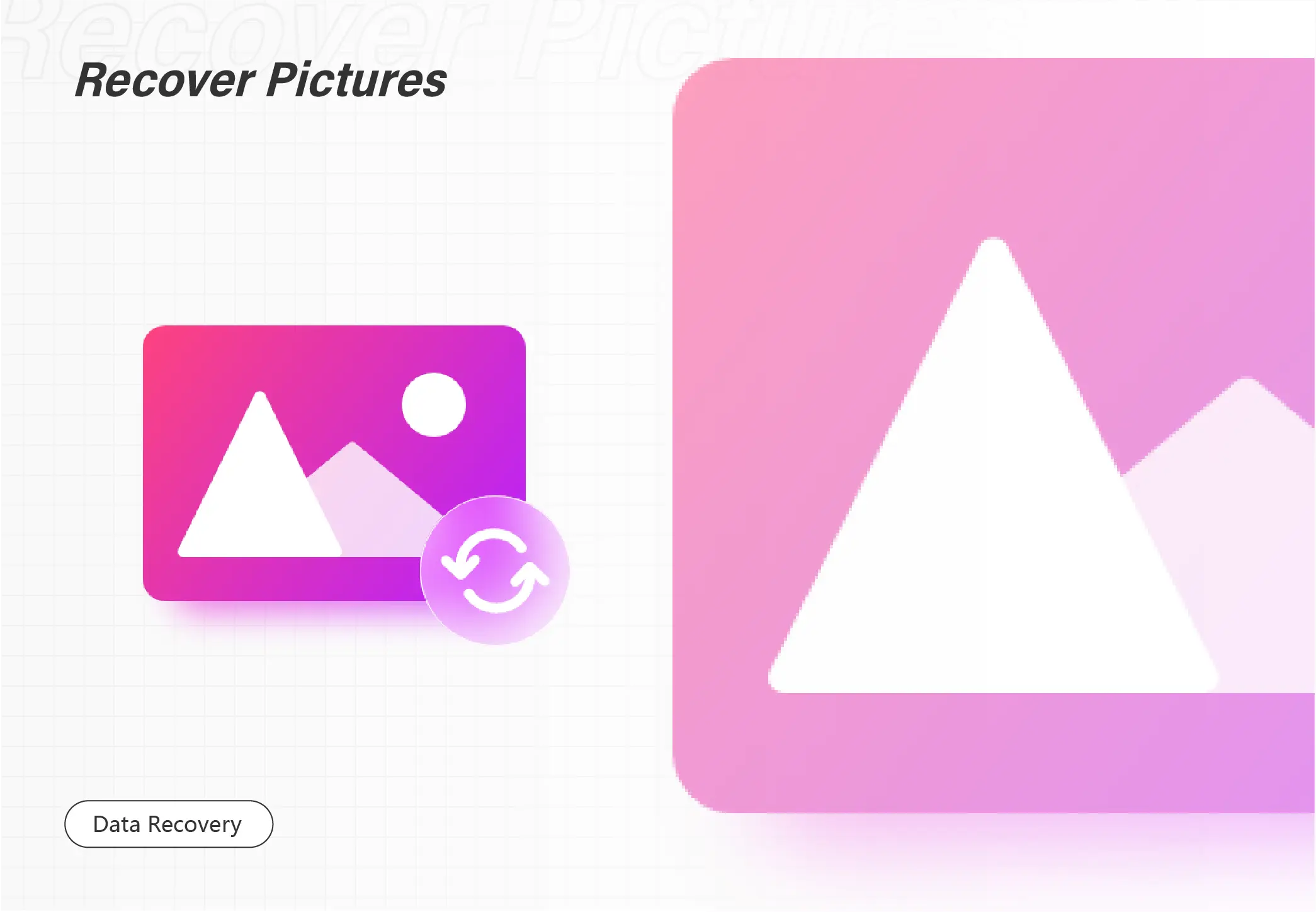 SanDisk Photo Recovery: Recover SanDisk SD Card
Advanced Technology has made our digital life and works more accessible and more convenient. Now there is no problem with the data storage. We can put many files and documents into small external storage devices like memory cards and USB flash drives. Among them, the SanDisk SD card is one of the market's most popular storage SD cards. It is fast enough to read and store data from digital cameras, mobile phones, laptops, and drones.
However, SD card data failure happens. Do you know how to recover SanDisk SD card when it happens? How to Perform a SanDisk Photo Recovery?
When using a SanDisk memory card, you may encounter many potential unknown data-loss situations. Your photos can disappear due to deletion, SD card formatting, and RAW errors. No matter what causes this kind of issue, you still have the chance to perform SanDisk Photo Recovery. Here in this post, we will present a detailed guide on the possible causes of data loss and the best way to recover a SanDisk SD card for free.
---
Common Causes of SanDisk Data-Loss Issues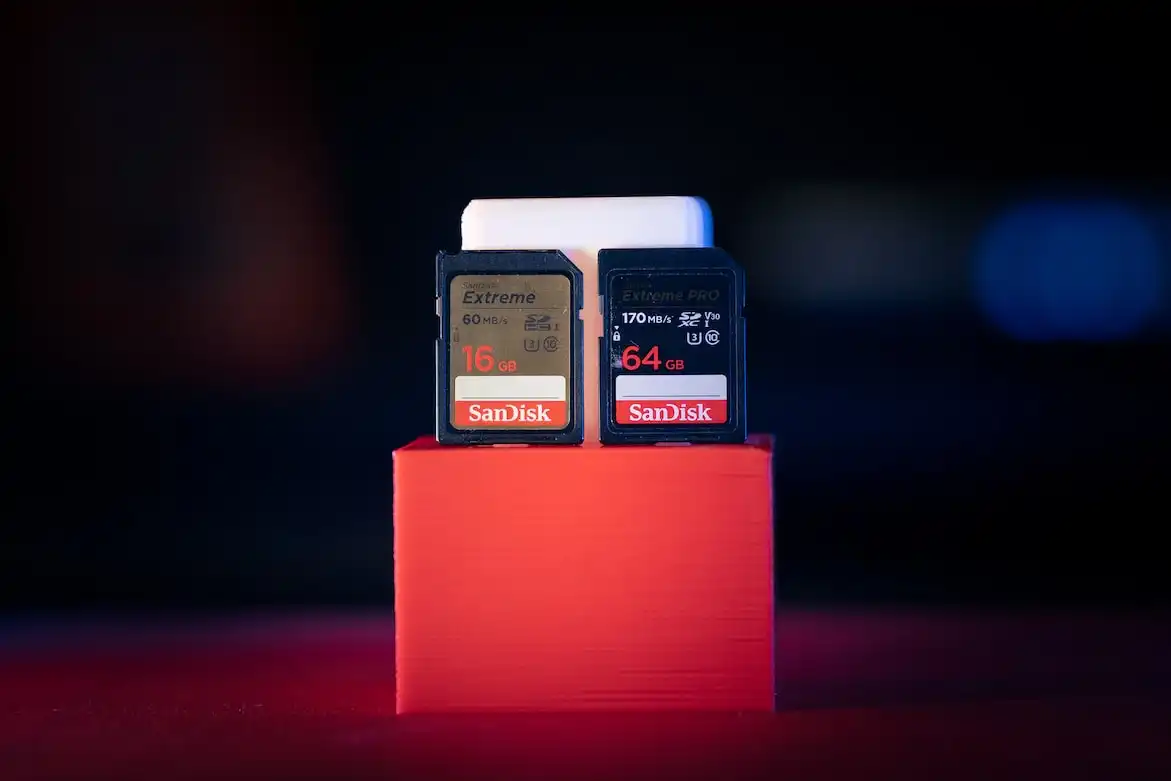 There could be a number of reasons that lead to a data-loss situation on your SanDisk SD card. In some scenarios, your photos and files disappear without you knowing what happens. Now, let's take a look at some of the potential factors that occur on your SanDisk memory card:
🚑 Accidental deletion: 

Accidental deletion is the most common cause of losing data from your memory card. Believe me, even the most experienced SD card user cannot 100% prevent this kind of situation. And there are possibilities that you could lose your photos during transmission.

🧹 

SD card formatting: 

Even though the formatting is the fastest solution to many SD card errors. Data loss is not one of them. In fact, formatting a SanDisk SD card cannot make things worse. Because if you format an SD card, it will only erase all the data rather than recover it.

🧰 Improper operation: 

Some of your operations can also lead to a data loss situation. For example, you may remove the SD card without turning off your device. It could corrupt your SD card and cause you to lose your files.

💣 File system corruption: 

If the system corruption is on your SanDisk SD card, it can become RAW and unable to access your stored files. However, your original files are still there. Therefore, you need to find a way to

 perform RAW SD card recovery

.

🪓 Physical damage: 

You should know that your SanDisk card is small and fragile. Once your SanDisk SD card suffers external damage, it will be unable to read or access your stored files.
Is it Possible to Recover SanDisk SD Card?
Yes, it is possible to recover SanDisk SD card in most cases. As long as your card is still available to read and access, there is a great chance to use a data recovery tool to retrieve your lost photos from the SanDisk memory card. However, there is one exception. That is, when you need to restore the picture that has been deleted or lost, you still add new content to the memory card, resulting in the previous data being overwritten. In this case, you may need help restoring the previous content.
In the first four situations, you can still find SanDisk recovery software like WorkinTool to restore lost pictures, videos, and other files. Just remember, once you find out that your desired data is lost, stop using the device immediately and pull out this SD card for later recovery.
However, if there is something wrong with the physical SanDisk, making it unable to access. The best data recovery software cannot help you with SanDisk photo recovery. In that case, we recommend that you find a professional data recovery service.
---
How to Recover SanDisk SD Card
As mentioned above, you can use one of the data recovery tools on the market to deal with most data loss situations. But there are tons of different recovery software on the Internet. How do you know if you have found the right one to recover lost data from the SD card? Don't worry. Here we recommend that you try WorkinTool Data Recovery Software.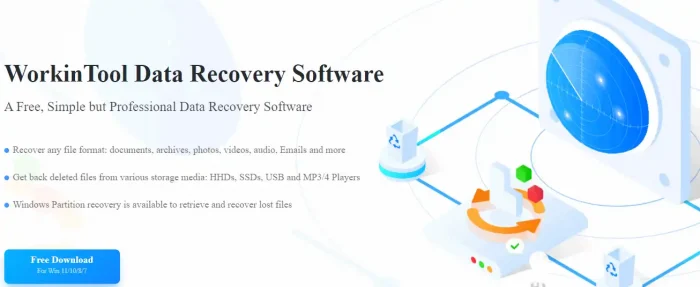 WorkinTool Data Recovery software is a professional recovery tool that helps users solve various data loss situations. It has the most straightforward user interface and the simplest and fastest recovery process. Users with or without software experience can quickly restore deleted pictures, videos, and many other items. It can perfectly scan and identify over 400 different file types and convert them to their previous locations. WorkinTool provides the best data recovery services for external storage devices. With this tool, you have nothing to worry about on how to recover photos from SanDisk SD card. What is most beneficial to the users is that WorkinTool Data Recovery right now is 100% FREE and SAFE to use all the features without ads.
There are six different recovery modes for users who need help knowing how or where they lost their files. If there is a need, choose the right one and follow the instructions.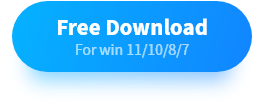 Three Steps to Perform SanDisk SD Card Recovery
1. Open WorkinTool Data Recovery and click USB/Memory Card Recovery. Select the SanDisk memory card that contains deleted photos. Then click Scan Now.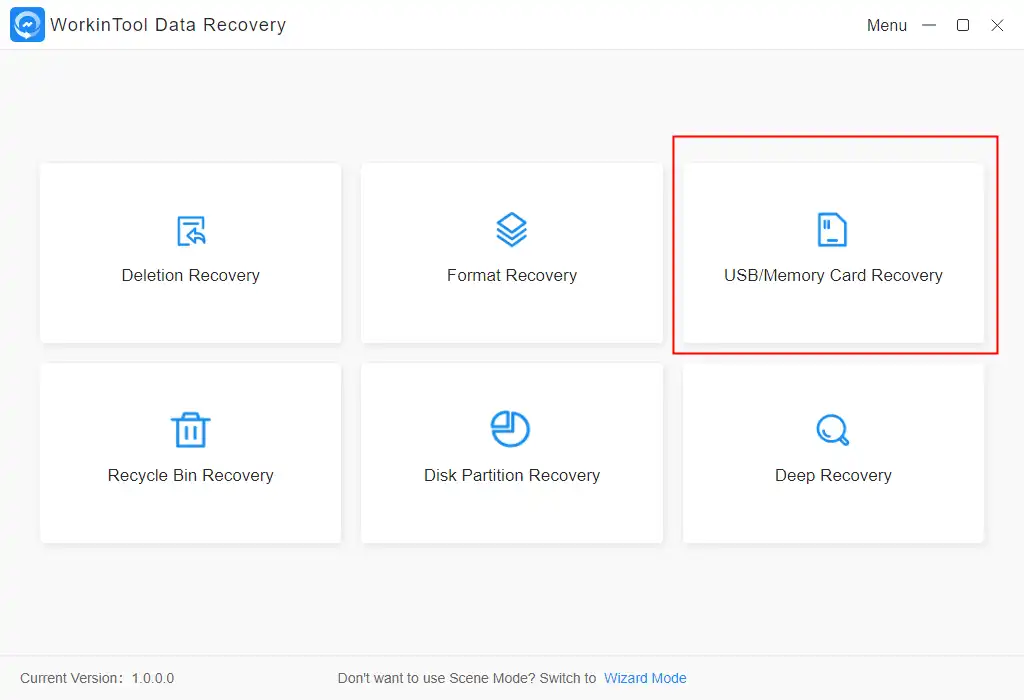 📣 Notice:
Remember to use a card reader if your computer doesn't support it. Connect the SanDisk SD card to the computer. Then click Refresh again to continue this process.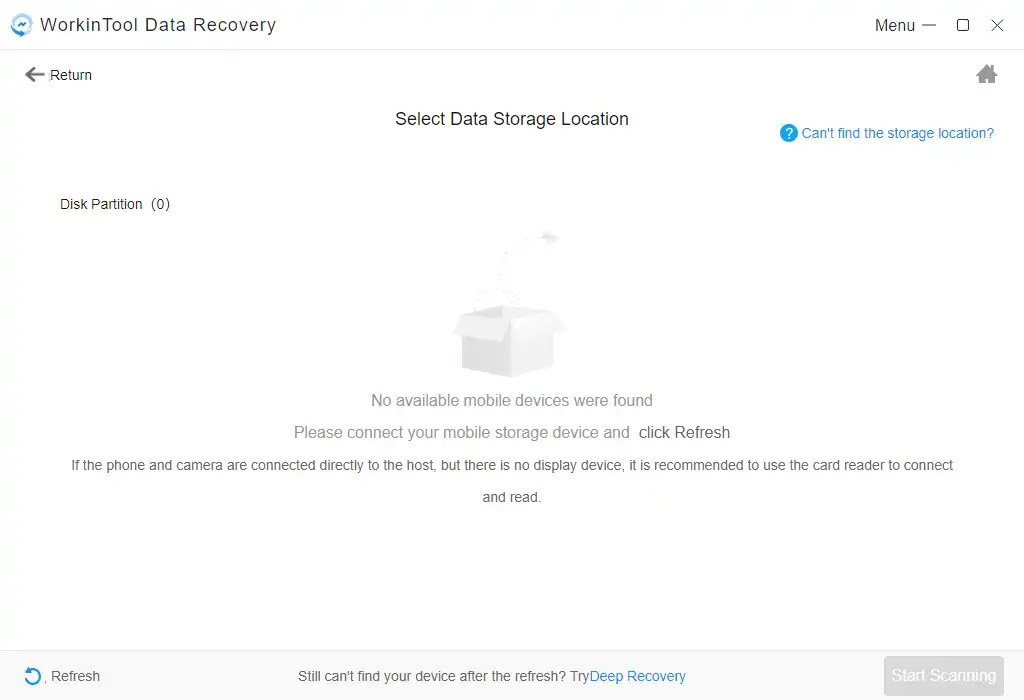 2. After scanning, you can directly use the Filter or click Deleted Files to find the lost photos you need. Please select it and tap Recover.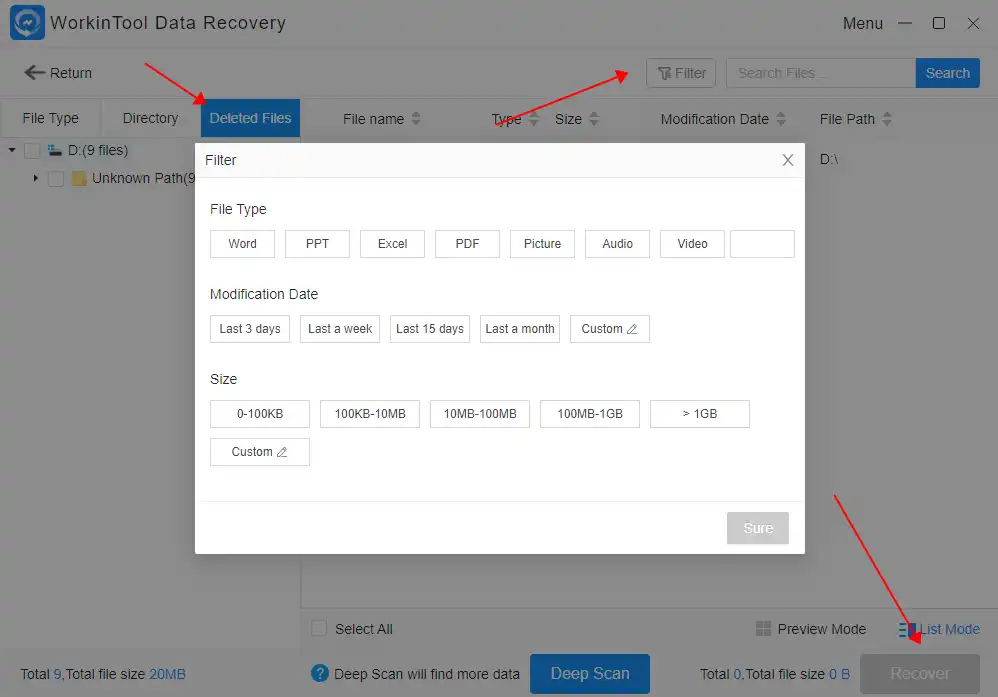 3. Lastly, set a saving location and tap Recover again. You will get your lost videos back in only a few seconds.
---
Bottom Line
We know how anxious one can feel when he loses important photos on a SanDisk SD card. However, since you now know what can trigger the data loss situation, how to recover SanDisk SD card, and how to prevent it from happening again, you can do much better now.
Just go and experience WorkinTool Data Recovery Software and get your lost data back right in a minute for free. Then you can thank me here. If you have any suggestions or encounter any trouble, please feel free to contact us at any time.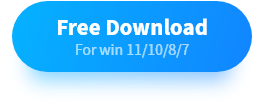 Products Reviews:
TrustScore
4
|
323
reviews