The Easiest Way to Cartoonize A Photo For Free in 2023
If you are an online influencer finding new content to post on your personal account, or you are just curious about what you would look like if you are a character in a cartoon, you can try the new technology to cartoonize a photo of you. For that, I strongly recommend you try this amazing tool – WorkinTool Image Converter. With its powerful function, you can make a cartoon version of yourself in no time. And the final effect can also blow your mind. Moreover, it is totally free to use with zero limitations. Download and experience it yourself right now.
In this generation of social media rules, you must own the ability to constantly produce new unique content to follow the trend of a fast-paced society. Lucky you, my friends, except for using various filters to recreate striking photos, there are still many other creative ways to spark your potential images on social media to attract others. For example, you can cartoonize a photo to reach the goal.
You are making your unique cartoon photos can be a great way to attract people's attention and get their likes. It is straightforward but a very effective photo editing method to ensure your images get the best quality. This way, you can find more possibilities to make your pictures more glamorous. Recreate your photos with several layers of filters and effects to edit your kind photos.
Well, in this post, you will get the first information on how to cartoonize a photo. You no longer need to try hard to figure out which selfie you should post to get more likes. You no longer need to imagine how you would look if you were a cartoon character living in the Disney world, just like you dreamed when you were a kid. Now with the help of advanced technology, all these can be solved. You can easily add a little humor and entertainment to your images. I will walk you through two ways (desktop and online) to cartoon a photo for free use. You can decide which one works for you the best.
---
How to Cartoonize a Photo on Windows
The first tool I am here to introduce is the WorkinTool Image Converter. Technically it is an all-in-one image editor. Besides the converting function, as the name says, you can also use it to compress image size, remove the image background or enlarge those photos. Like many professional image editors, this software allows users to crop and add filters, frames, stickers, and text to their photos. But unlike other image editors, it is free with every function. Also, there is no time limit for you to try.
The particular function of cartoonized pictures is the result of AI calculation. There is no need for you to operate any excessive button to do this. All you need to do is select the photo you want to cartoonize. And then, you leave the rest to this software.
However, choosing a clear photo where the main subject is obvious is also vital. Otherwise, your image may fail to transform into a cartoon because of blurry elements in the selected picture. Another part of this function that I want to mention is that you can only find one cartoon effect on this software since it is newly published. But since it's all automated and free, what more could you ask for?
Now, follow me and check out how to use WorkinTool Image Converter to cartoonize a photo.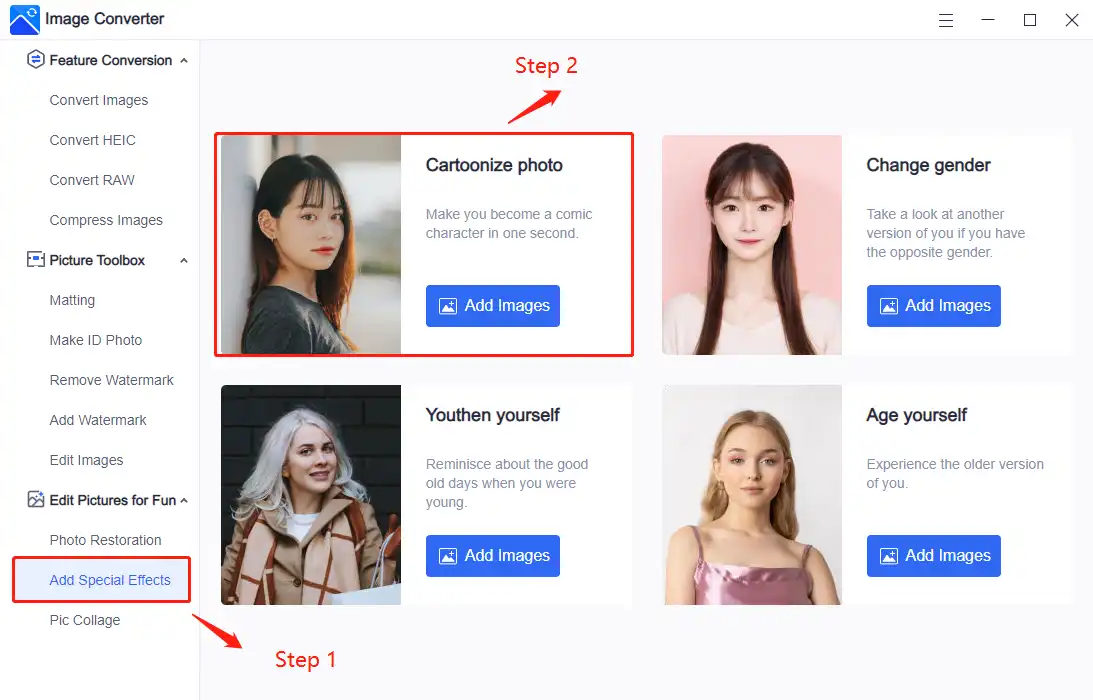 After selecting your picture, wait for your image to convert to a cartoon.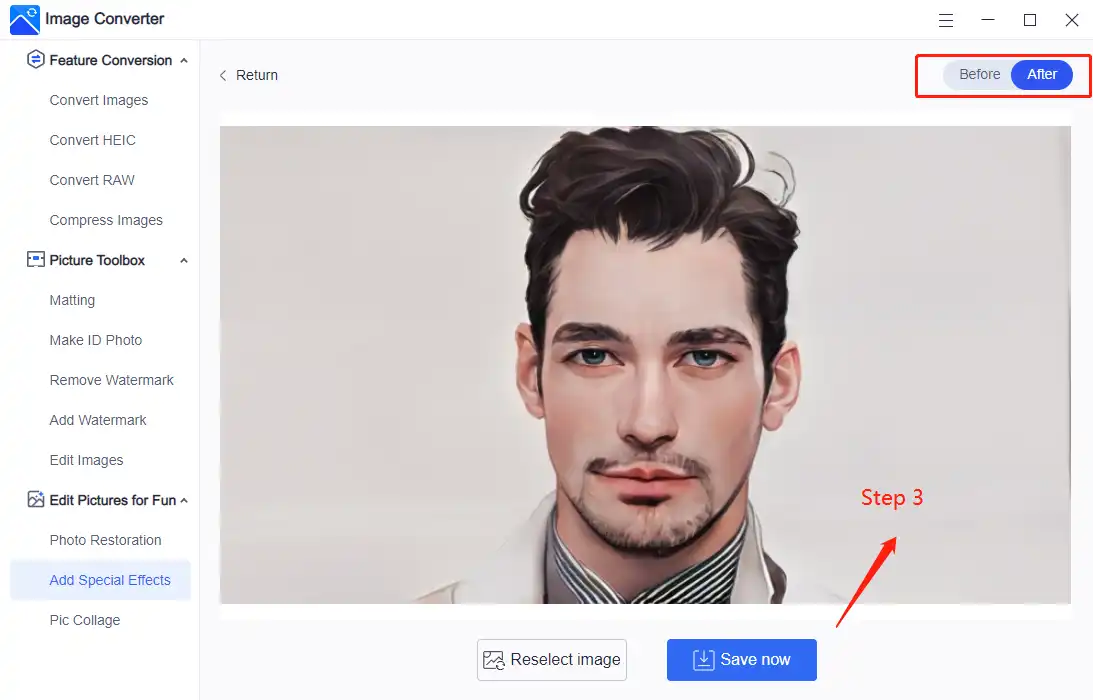 Finally, export your cartoon photo by saving it to your computer. You can check the contrast effect by clicking the "

Before and After

" buttons.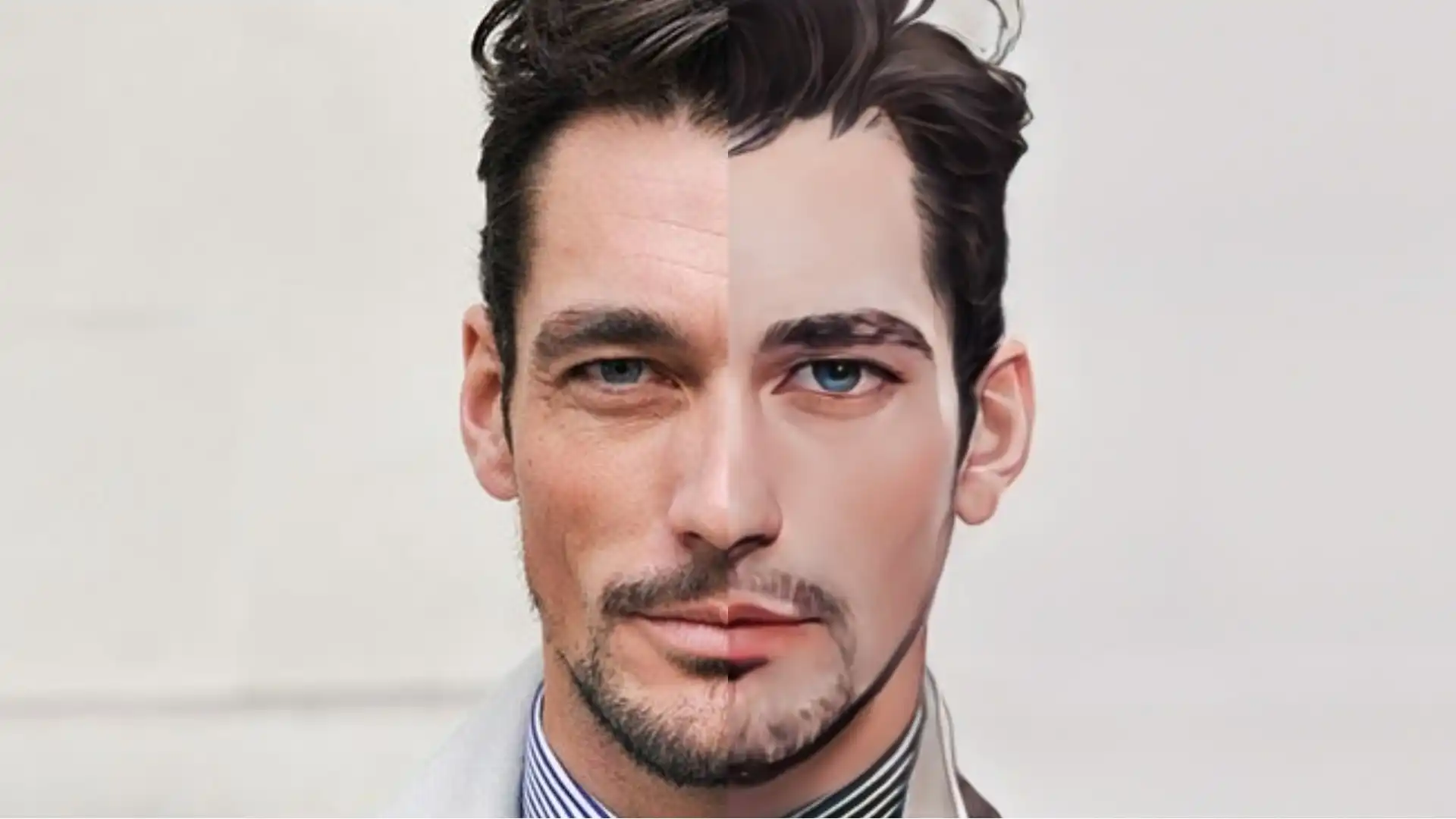 I took this model's headshot. For example, the cartoon effect is outstanding. So, try some nice and clear headshot photos when picking pictures for later operation so that the final quality of the exporting photos can be guaranteed. Though, there is only one cartoon photo effect. But it is far better than other free software, don't you think?
---
How to Cartoonize A Photo by Online Service
If you are not satisfied with only one cartoon character, you may try the SocialBook website. It is an online influencer marketing website for brands and influencers. You can find all the information about becoming a successful influencer if that is your goal. It provides databases, profile reports, performance predictions, etc. So, it is a great learning website if you want to try the influencer path.
And, of course, it also offers more than eight free tools to deal with your photo problem. One of them is the "cartoonize a photo" function. You can choose more than thirty cartoon effects to beautify your photos here. Counting the Disney effect has 12 results. It gives the most choice for users to decide which one they like most.
But then again, although this feature is shown here for free, it also has limitations. For instance, every output cartoon photo will be watermarked with its company logo if you don't have a premium membership. If you don't log in as a member, you can only try this "free" tool less than five times. And if you want to use this function, you may pay $3.99 for a monthly membership. However, the price is only for this specific function. If you want to try other features of SocialBook, it may charge you an extra cost.
No more introduction, let's see how to use it.
First, go to the SocialBook website and find "Cartoonizer" in the "Free Tools" section.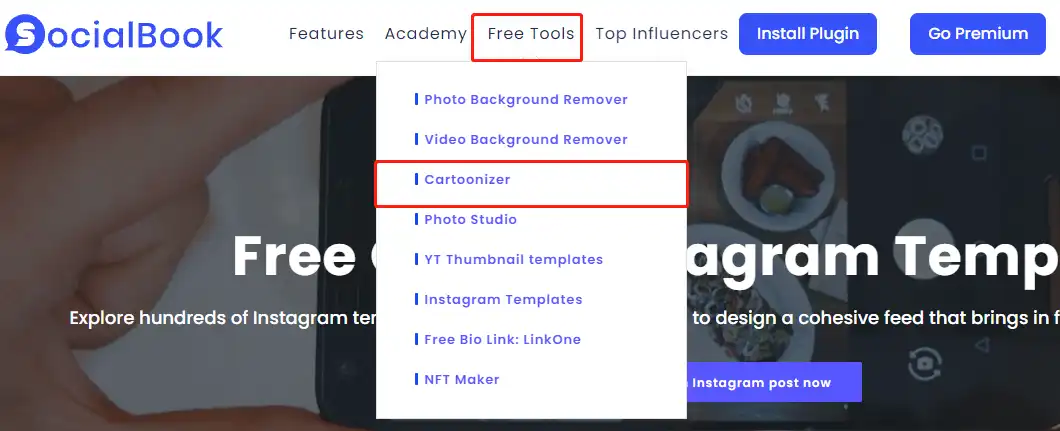 Then, upload your target image and, choose the cartoon effect you want. Hit "cartoonize."

Lastly, you can check the result immediately on canvas or export it to your computer.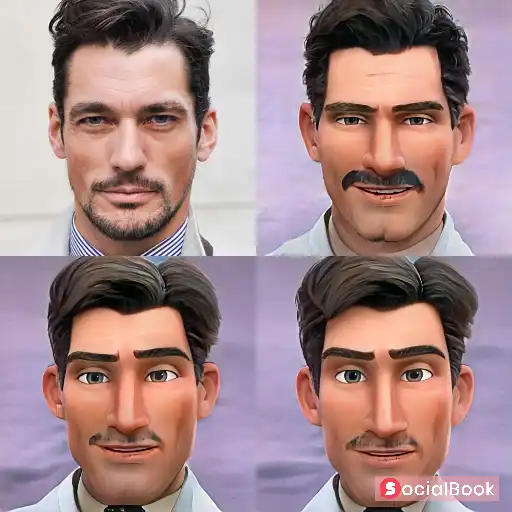 ---
More to Share
After everything that I have mentioned above, you must have known two methods have their pros and cons. However, if you want a fast and free cartoon conversion effect for your photos, I recommend WorkinTool Image Converter. Even though it only offers one cartoon effect, the output final effect is impressive and requires nothing but a photograph. Moreover, you can also enjoy other features altogether in this tool. Now, download it and try it right away.