How to Convert BMP to JPG for FREE in 2022
Sometimes, the pictures you download from the internet are stored as .bmp files on your PC. While the most common image format you are familiar with is a JPG file, you probably have a strong itch to convert it. Well. In this article, we are going to instruct you on how to convert BMP to JPG for FREE in 2022. You will learn the easiest way to turn a BMP into a JPG with the help of a practical desktop tool–WorkinTool Image Converter, along with some alternative ways. Please start your reading now.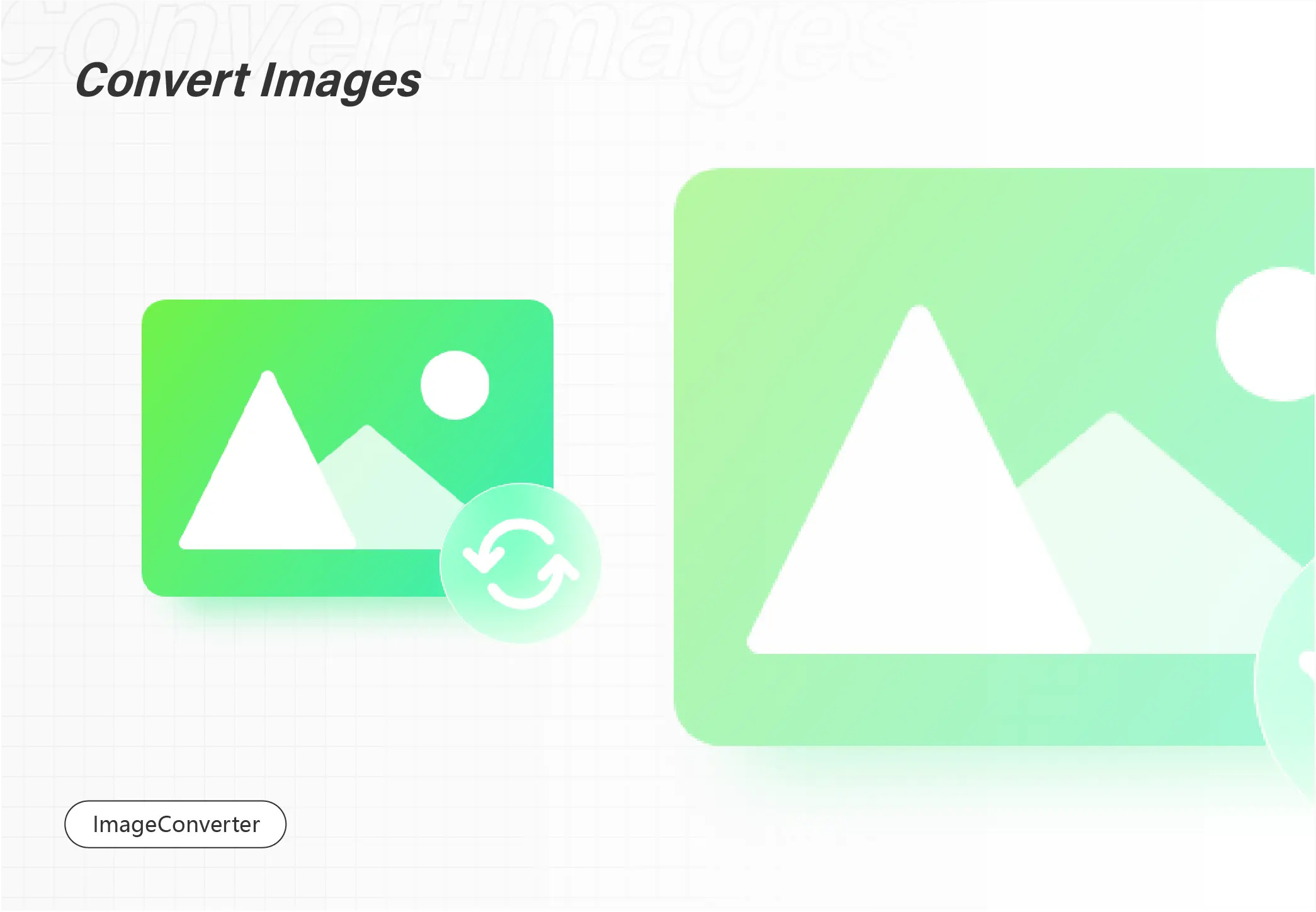 How to Convert BMP to JPG for FREE in 2022
Sometimes, the pictures you download from the internet are stored as .bmp files on your PC. While the most common image format you are familiar with is a JPG file, you probably have a strong itch to convert it.
Well. Today, we are going to instruct you on how to convert BMP to JPG for FREE in 2022.
---
Things to Know About BMP
Before moving into the central theme, I bet that you may intend to acquaint yourself with some basic knowledge of BMP.
📝What is BMP?
BMP (or known as bitmap) is a raster graphics image file format that is used to store bitmap digital images. It is an image format developed by Microsoft and widely used in its Windows operating system. However, compared with a JPG picture, a BMP file is usually larger in size as it contains a lot of data, making it definitely a high-quality image.
📝Why do you need to convert BMP?
As mentioned above, the size of BMP will usually be large due to its high quality. If your disk is filled with BMP files, a lot of space on your PC will be taken. In order to save your PC space, converting them to JPGs will be much easier than installing a new disk into your computer as the conversion process is also a way to compress your BMP files. Also, since JPG is a widely accepted and used image format that will expect a smaller file size without losing too much quality, it would be better to change BMP to JPG.

Hence, please read on to learn the FREE ways to convert BMP to JPG on Windows in 2022.
---
The Easiest Way–Using WorkinTool to Convert BMP to JPG
It is undoubtedly that BMP-to-JPG conversion will be much easier if you have a handy tool on your PC. Here, we would like to present you with a practical and helpful one–WorkinTool Image Converter.
📌What is Workintool?
WorkinTool Image Converter, as a lightweight desktop tool, boasts an easy-to-use interface with clear navigation. With multiple valuable features, it is able to resolve your various image-related problems. When it comes to BMP-to-JPG transformation, you only need a few clicks to fulfill this goal and export the outcomes without losing quality. Additionally, it can complete your conversion in batches, which allows you to turn all your BMP files into JPGs in one click. More importantly, WorkinTool Image Converter is utterly FREE to use currently. So you can enjoy all the features without any license payment.
📌Here is a tutorial on how to change a BMP to a JPG.
1. Find Convert Images in the tool and then click Add images to upload your file(s).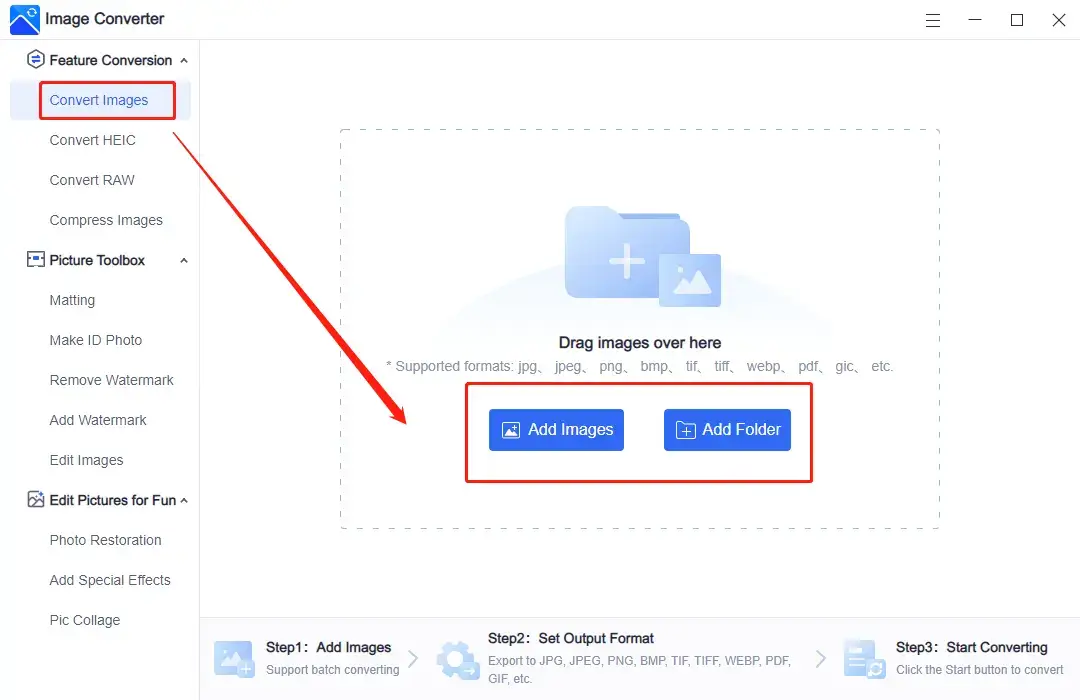 2. Choose JPG in the drop-down box, alter the save path if you want to and then click Start.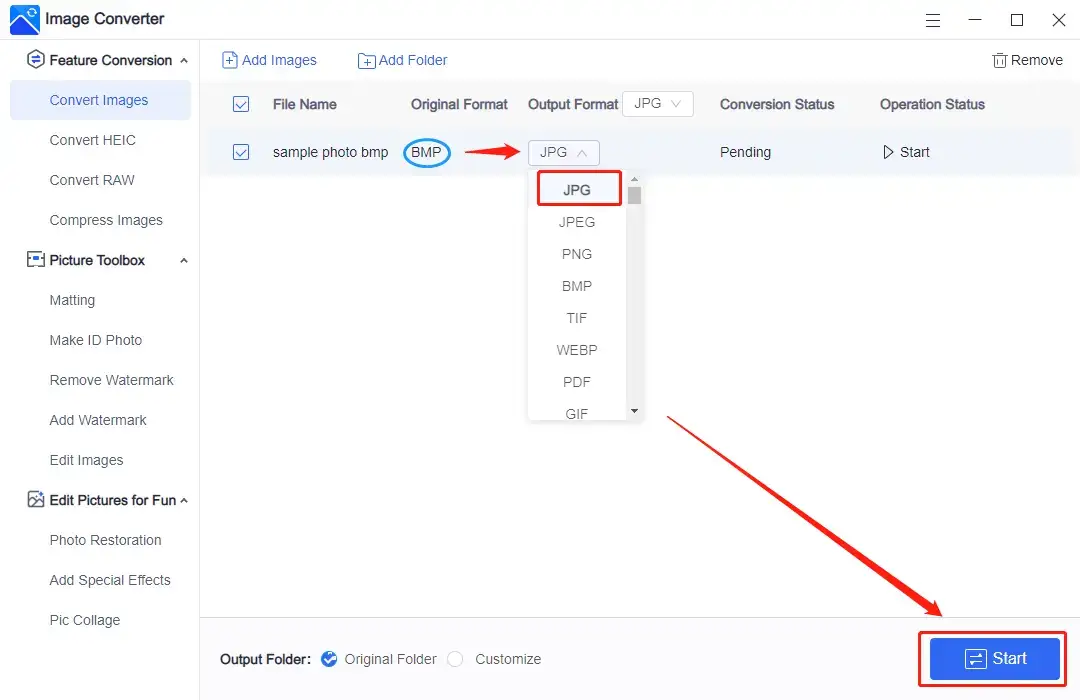 3. Then click View now to retrieve the converted image.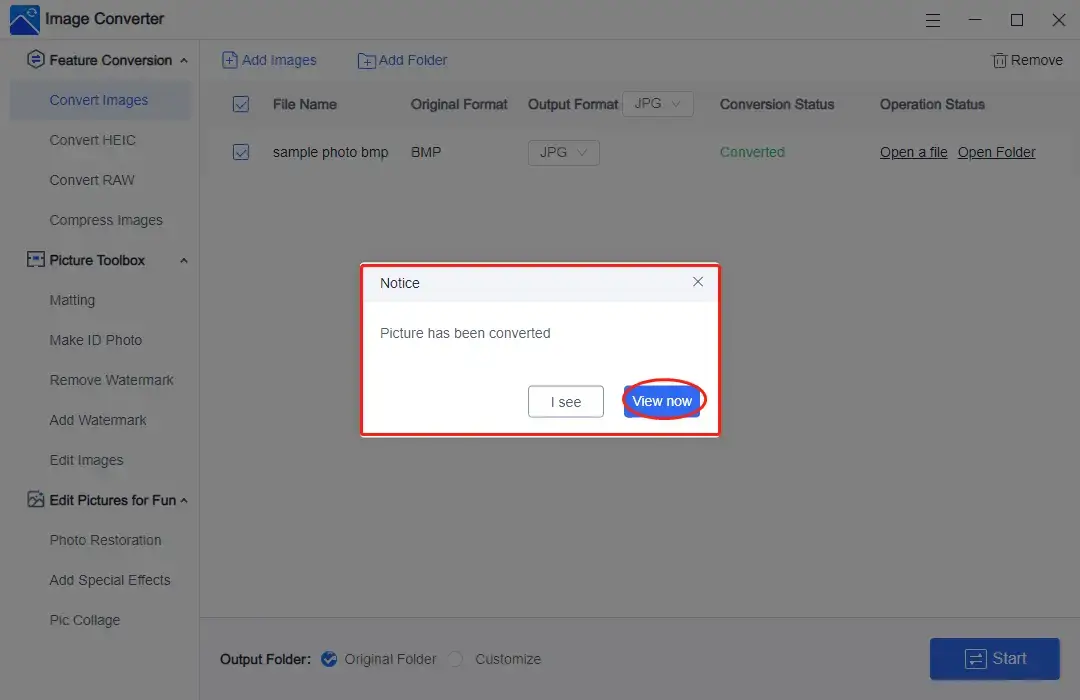 📢Notes:
1). Batch processing is available in WorkinTool Image Converter, and you only need one click to change all your BMP files to JPG images.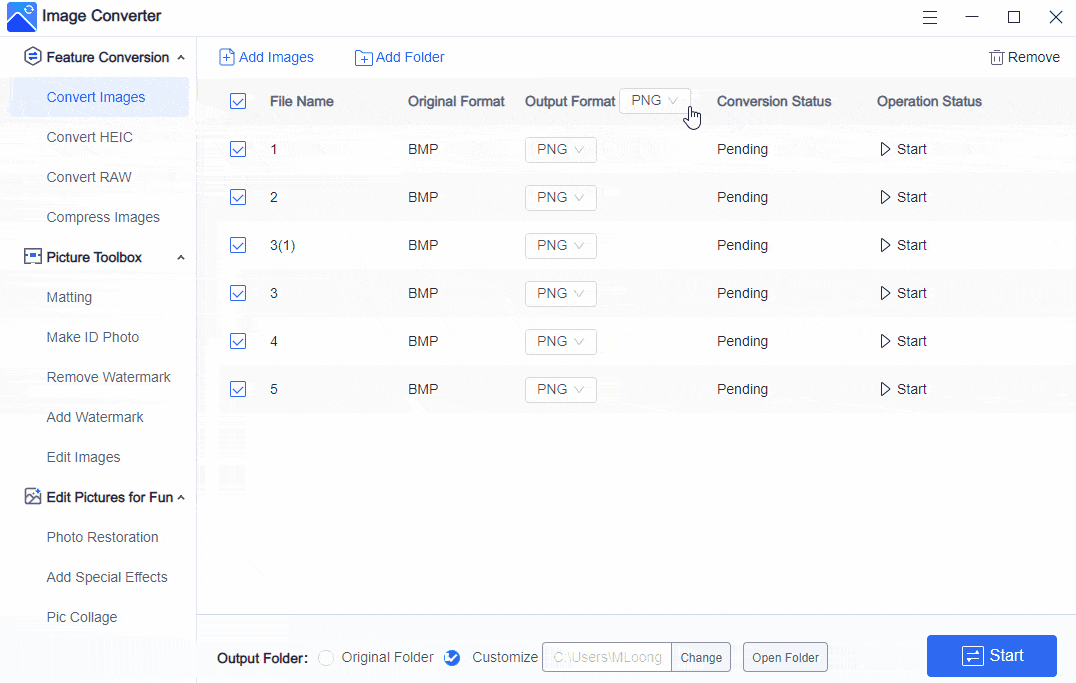 2). Here is a comparison of the two image formats.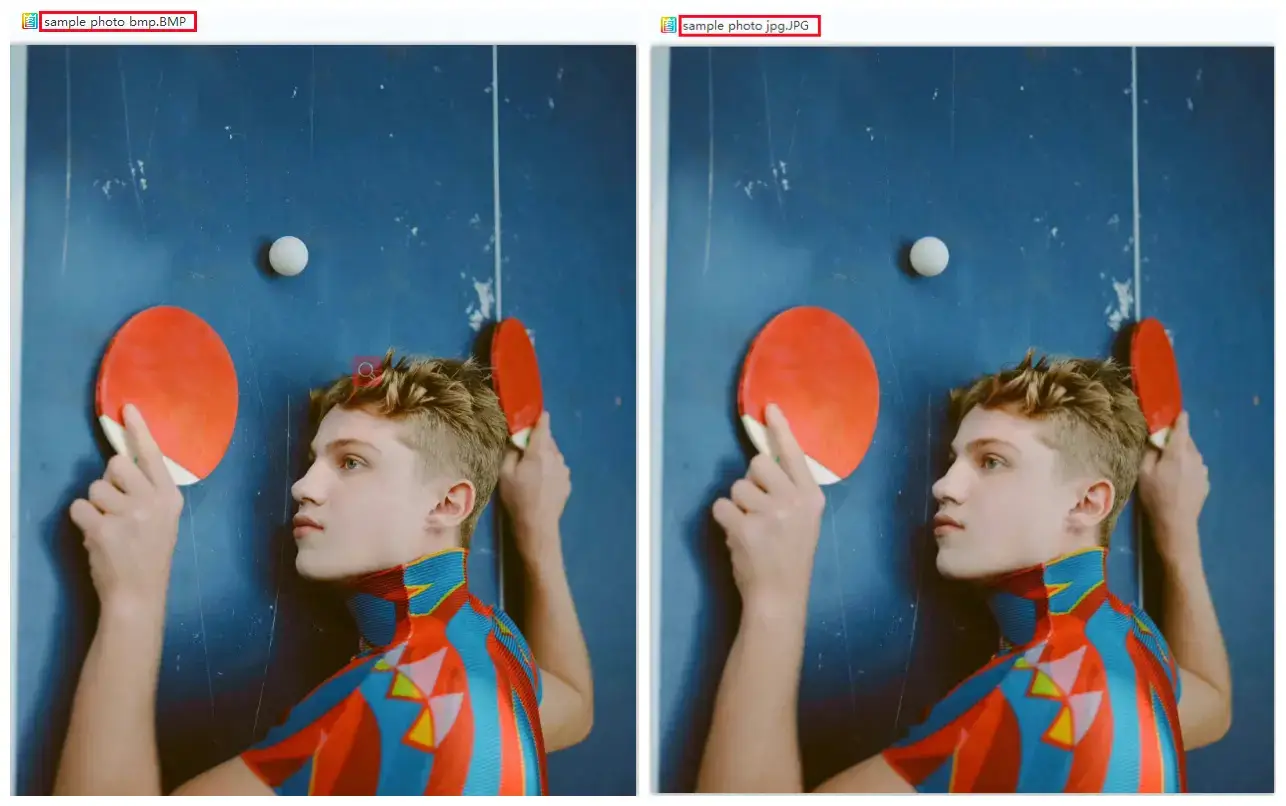 ---
Alternative Ways to Convert BMP to JPG
There are absolutely other approaches to turning BMP into JPG for free. Here, we will introduce you to two alternative methods.
1. Save BMP as JPG through Paint.
Paint is a free program automatically built in Windows. With its help, you can make BMP into JPG without difficulty. However, batch processing is unavailable by this method and you have to change the format of each picture one by one.
Here is the instruction on BMP-to-JPG conversion by Paint.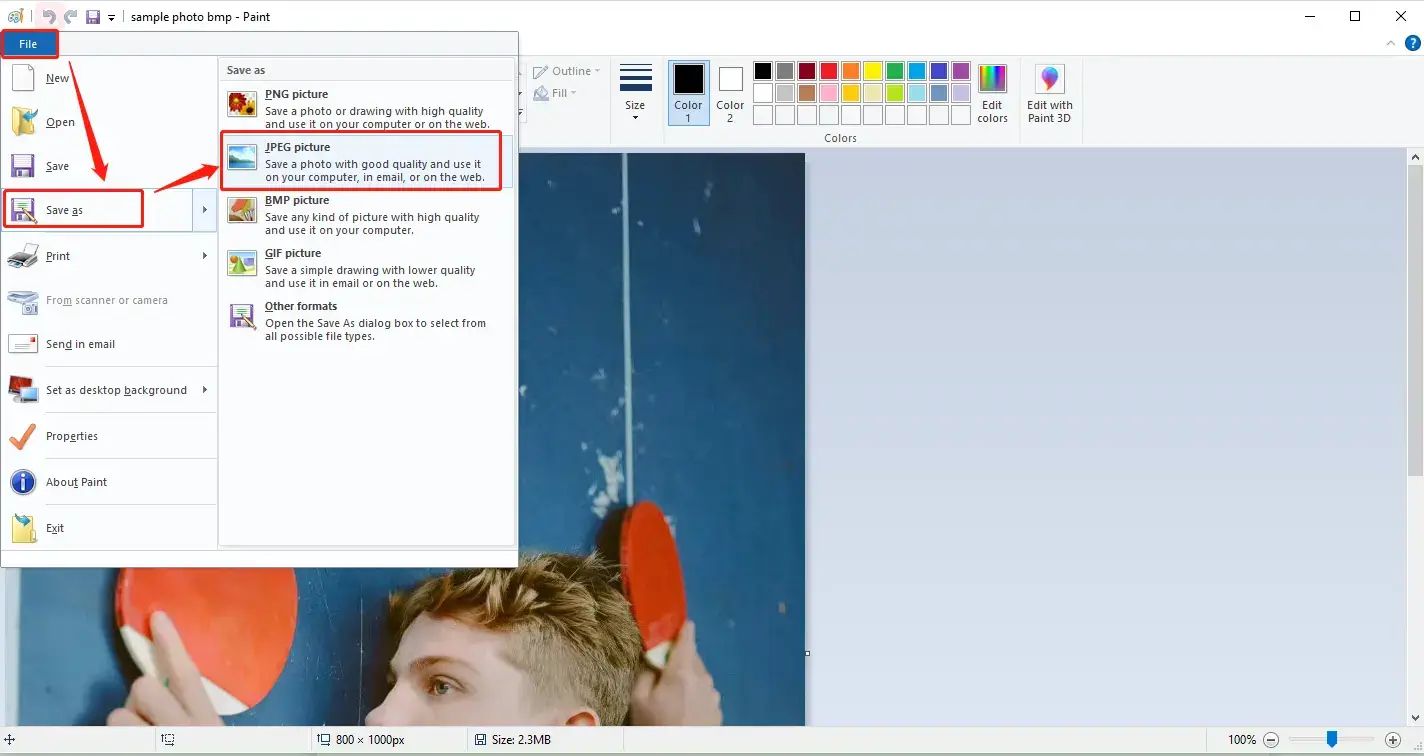 Right-click your picture and choose Paint in the option-Open with.
Find File, click on Save as and then choose JPEG picture.
Set your save path when a new window pops up and then click Save.
💖Advantages:
No third-party tool involved
No internet access required
Simple conversion steps
💔Disadvantages:
Batch processing unavailable
Limited output format only
2. Transform BMP into JPG via Adobe Photoshop.
Adobe Photoshop has been one of the most acclaimed and prestigious image solutions globally. Although it is a limited free program with a relatively complex interface, you don't have to be an expert in image format conversion. However, you have to pay a costly license fee when it reaches the expiry date for its free trial version.
Please read the guide for converting BMP to JPG in Adobe PhotoShop.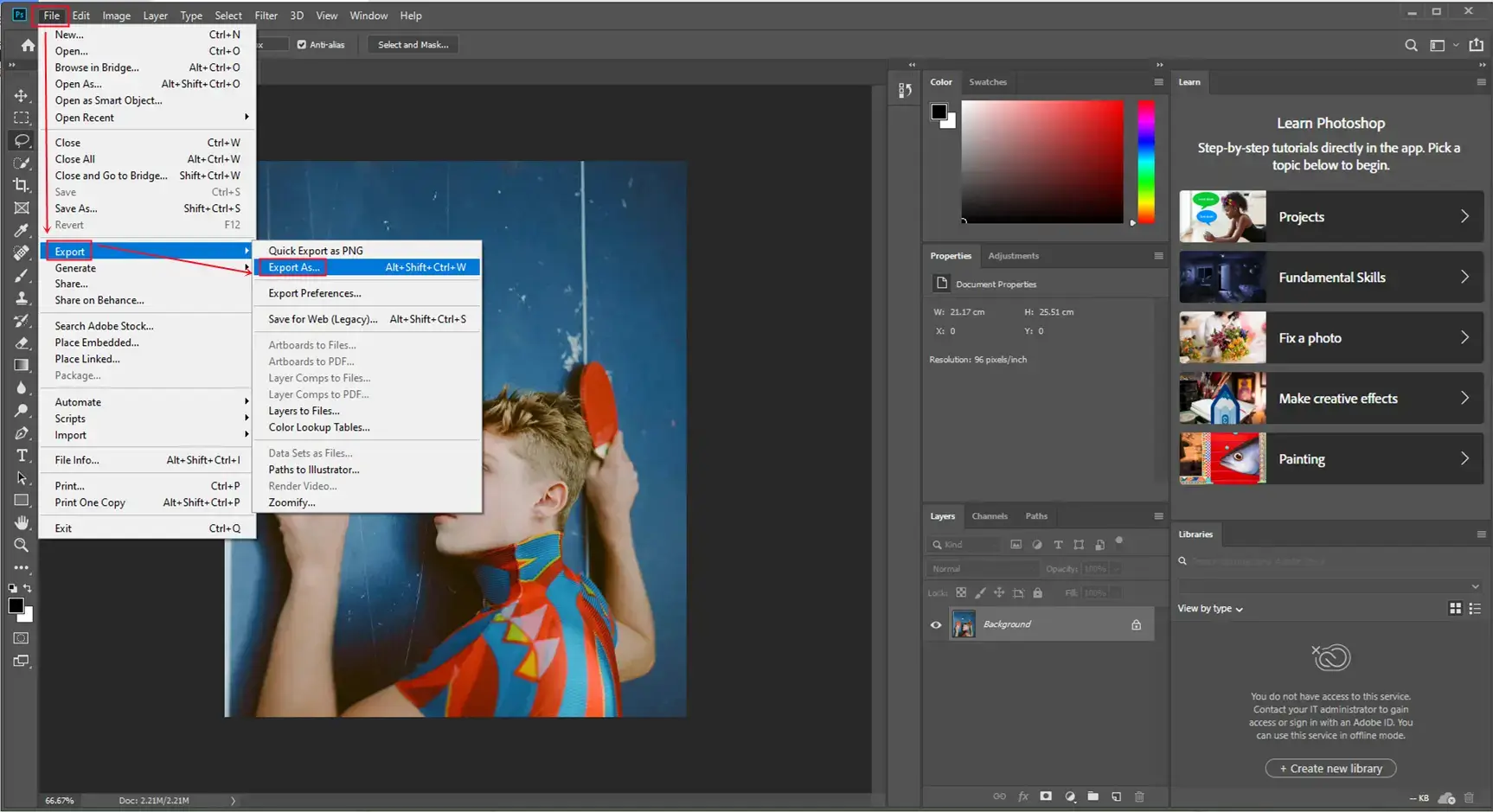 Open your image with Adobe Photoshop.
Find File, click on Export and then choose Export as.
Opt for JPG in the drop-down box of the pop-up window and then click Export all.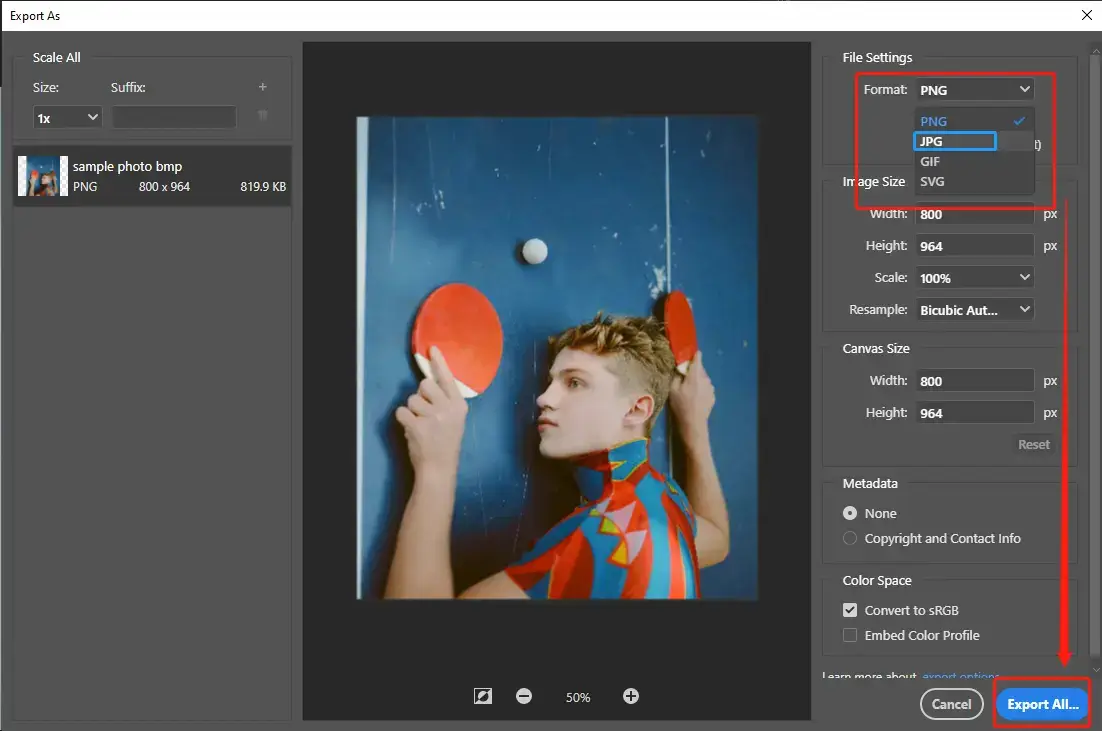 📢Notes: There is also another way to save your BMP file into a JPG one using Adobe Photoshop.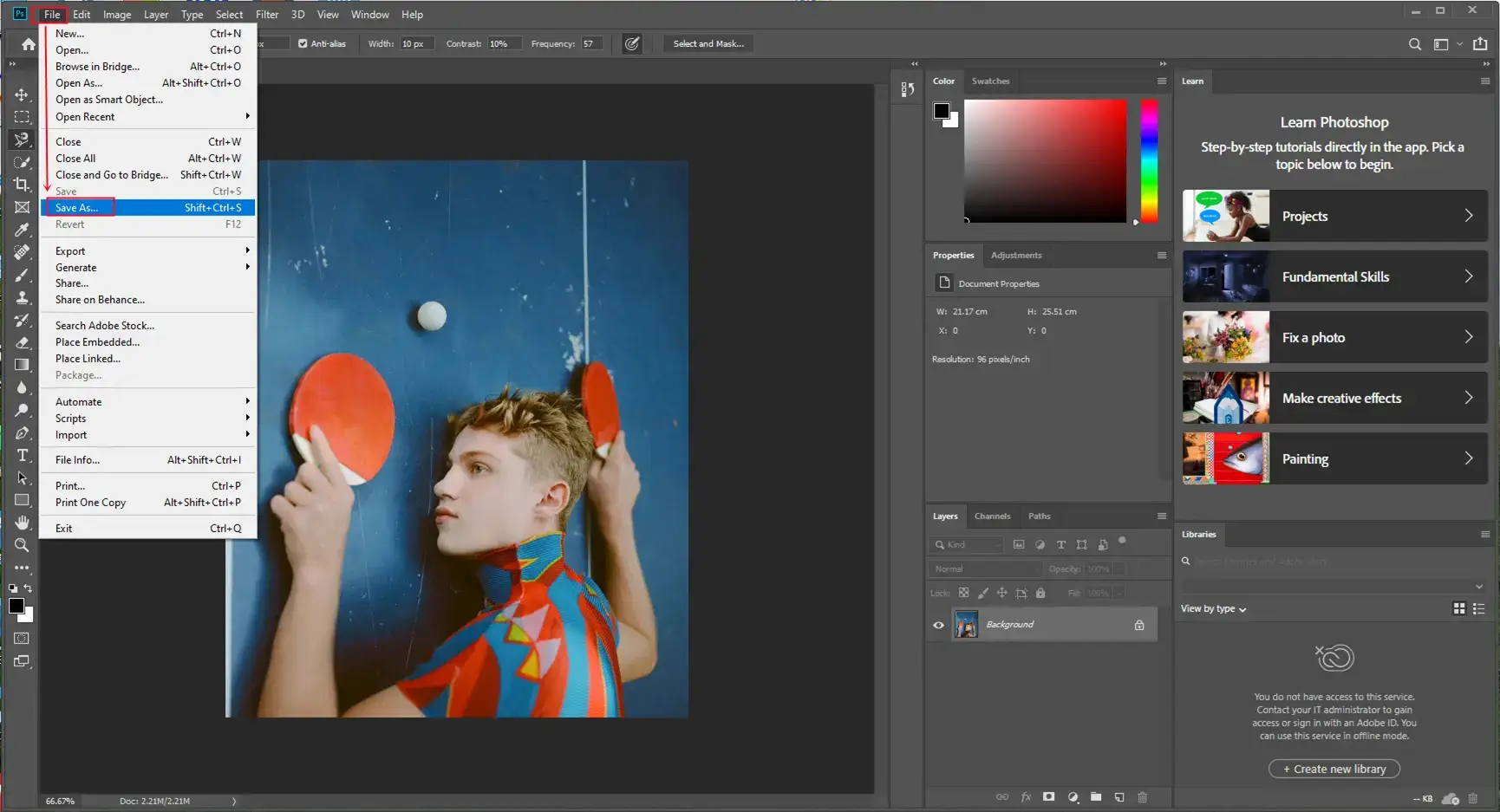 You can choose Save as>choose JPEG in the drop-down box of the new window>press the Save button.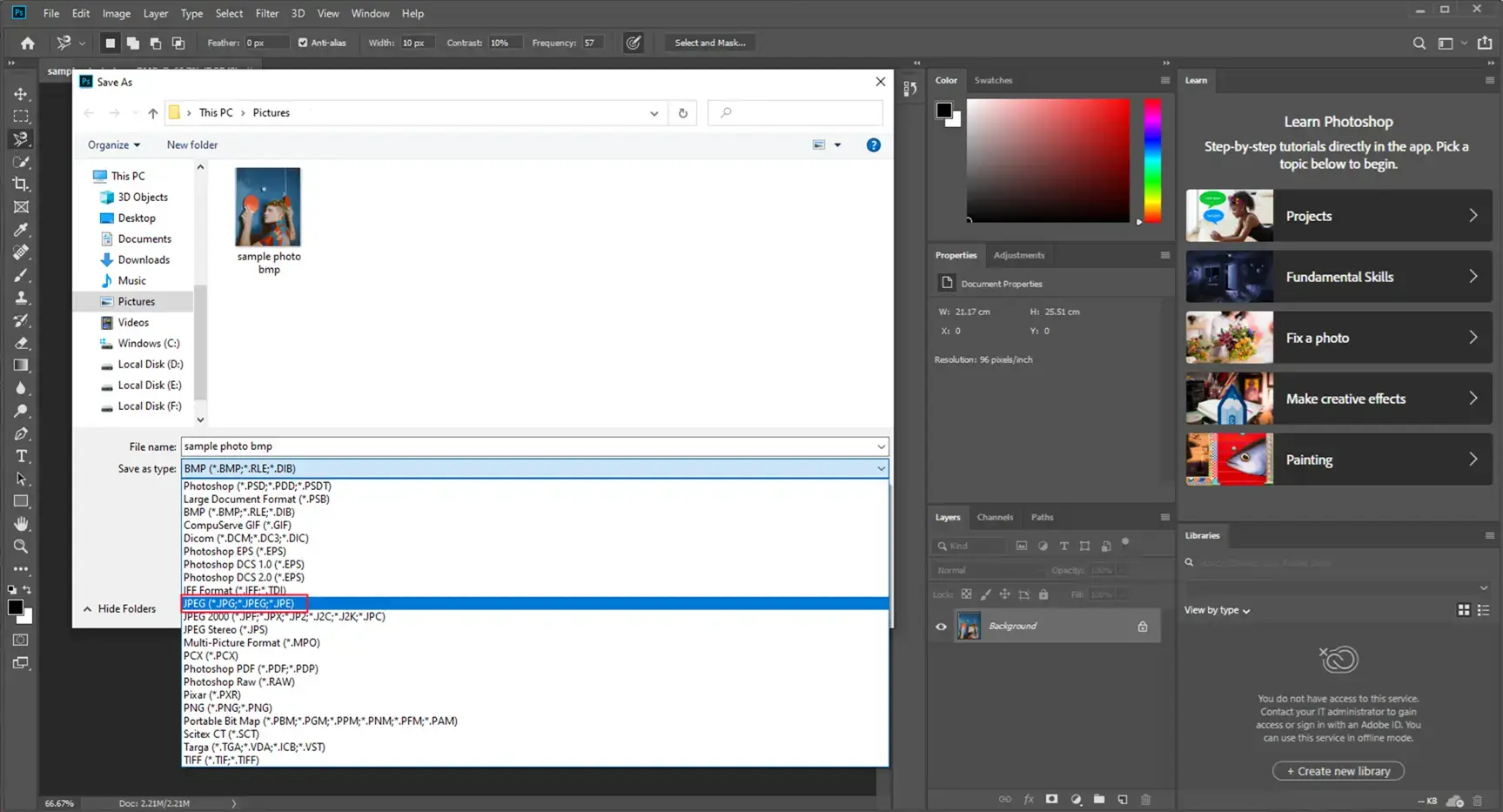 💖Advantages:
Professional image resolver
Multiple modes to change the image format
💔Disadvantages:
Complex interface for amateurs
Batch processing unavailable
---
Something More to Say
📌Why should I choose WorkinTool Image Converter rather than another product?
WorkinTool Image Converter, a new all-around image conversion tool in the market, is designed to resolve all your common and even some advanced issues on image conversion and editing in various contexts.
These are the specific reasons for making this option:
💡Simple And Convenient
WorkinTool Image Converter is a lightweight desktop tool designed with a simple interface. Since there is a brief tutorial on each feature page, beginners will find it effortless to operate.
💡Powerful And Useful
WorkinTool Image Converter is endowed with many useful and recreational features to convert or edit your images. For its conversion function, you can change your pictures of any format to other 100+ types with ease, including JPG, PNG, BMP, GIF, HEIC and RAW. Furthermore, batch processing is available. For its editing features, it enables you to compress, remove the background of, resize, insert watermark to and remove watermark from your images. Meanwhile, it provides you with the opportunities to edit your pictures for fun, including colorizing old photos, enlarging picture size, fixing facial blur, converting image to black and white, adding filters or special effects and making a picture collage. Hence, it proves to be a great help in your daily life, school or the workplace.
💡Zero Ads And Intrusive Watermark
Completely FREE as it is currently, WorkinTool Image Converter will never force you to watch any advertisement or generate an intrusive watermark on your exported file. Also, no license payment will be required to enjoy all its features currently.
💡Secure and User-Oriented
Your safety is our priority. Therefore, we will spare no effort to protect your data privacy and information security. Please rest assured to try WorkinTool Image Converter.
Your voice matters. We will listen carefully to what our customers say, doing our utmost to satisfy all their needs and upgrade our products accordingly. Hence, WorkinTool Image Converter will never cease surprising you with some new features.
---
Wrapping up
It can be simple and instant to convert BMP to JPG if you use the solutions suggested in this article. We hope that you can find the suitable one after reading it. However, it is strongly recommended that you give WorkinTool Image Converter a try.
Please leave a comment to share your experience with these or other methods with us.
Looking forward to your reply.
Products Reviews:
TrustScore
4
|
323
reviews