Food Photography Tips and Tricks for Beginners
With the rise of self-media, more and more people tend to share food photography on Instagram. It is a time when everybody can be a food blogger. But if you want to do a better job than them, you will need some amazing food photography tips that can level up your work. Here in this post, we have prepared a tip list that can help you stand out among the crowd. It also includes an image editor called WorkinTool Image Converter. It is an all-in-one professional image editor that can do all the image editing jobs for free. Now, go download and experience the tips and tricks yourself.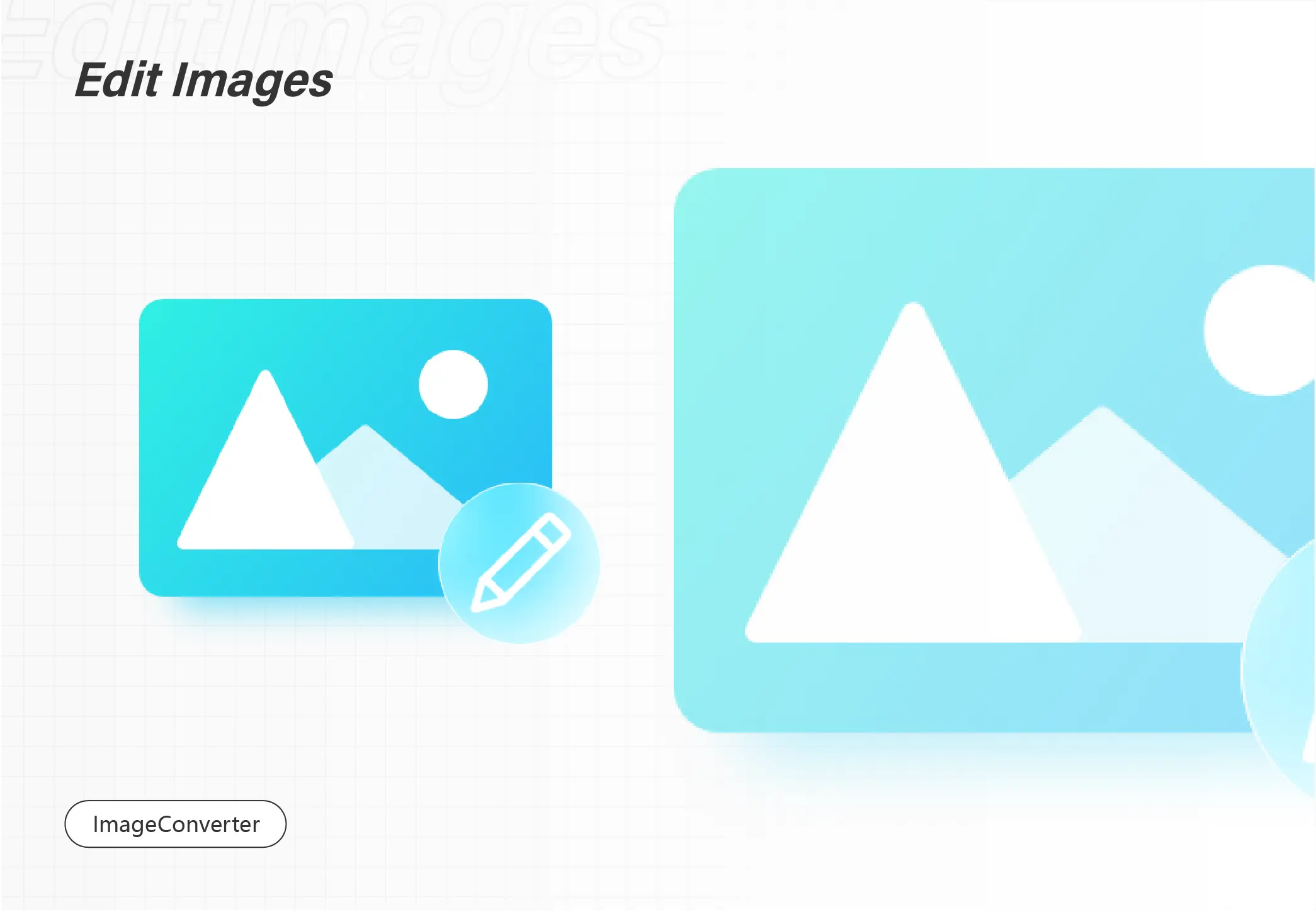 Food Photography Tips and Tricks for Beginners
With the rise of self-media, more and more people are making their first money on Instagram or TikTok by sharing tasty food, visiting restaurants, or promoting their food shops. We keep seeing those fantastic food pictures and wonder how delicious they must be from those well-made food advertisements. But people don't know that these pictures are captured with simple tricks, and most foods are not as good as they seem on the menu. But how do they do that? Believe me, and the actual methods are not hard at all. It would be best if you had some food photography tips here.
There are some basic rules to help you get more professional photos. However, you can jump out of the box to film these food photographs. For example, fast food shooting will generally choose red or black as the main background because warm colors make food appear more attractive and delicious. On the other hand, black can level up the food, making it more elegant. Here is what you want if you are looking for more creative food photography tips and ideas. In this post, we will offer you the best methods for food photographs and editing tools to help you get your pictures to the next level.
Food Photography Tips and Tricks
1. Consider the Color Composition
So, before everything starts, consider food placement. Colors can significantly impact the overall effect of the ultimate food picture. If you can make the color composition the right way, it increases the virtual flavor of the delicacy and promotes the aesthetic pursuit.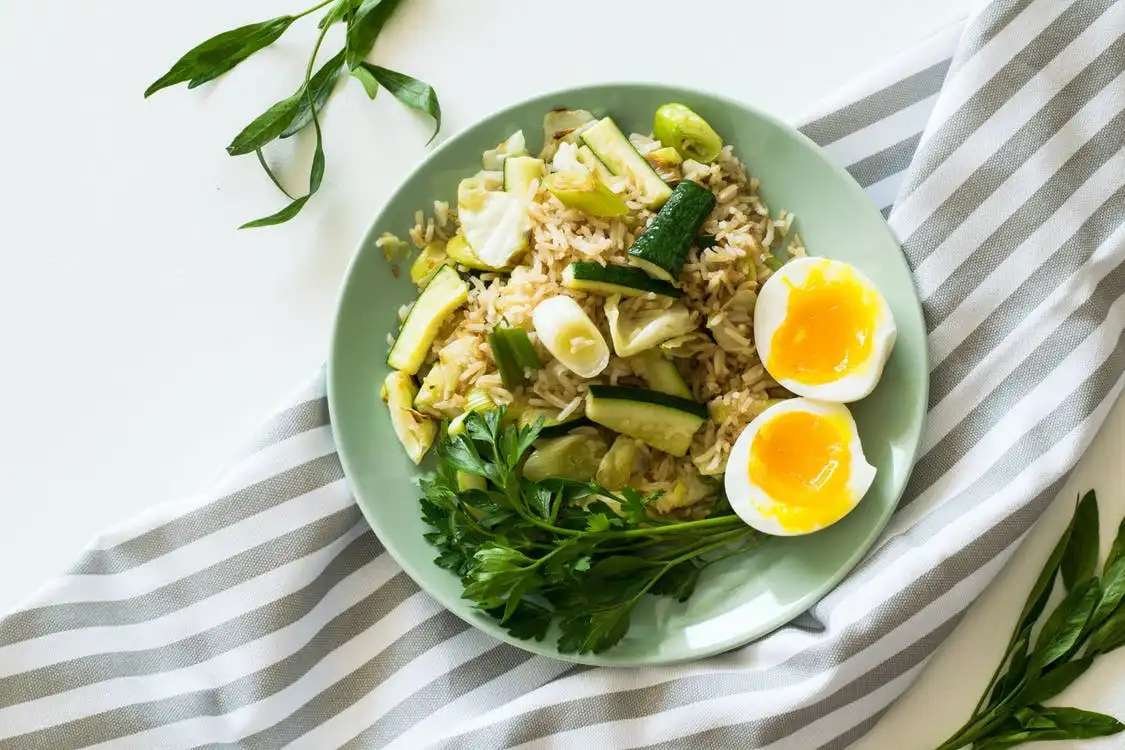 Sometimes you can use elements of the same tone to create a harmonious composition. For example, you can see the picture above. This way, you will give people a pleasant viewing experience by plating a comforting dish.
But you don't always have to follow this rule. Using many contrasting colors when photographing food is also a method to draw people's attention. Using contrasting colors in food photographs can send vital color information through the vision to stimulate the brain, producing a feeling of desire, which is also an excellent way to take photos of cuisine.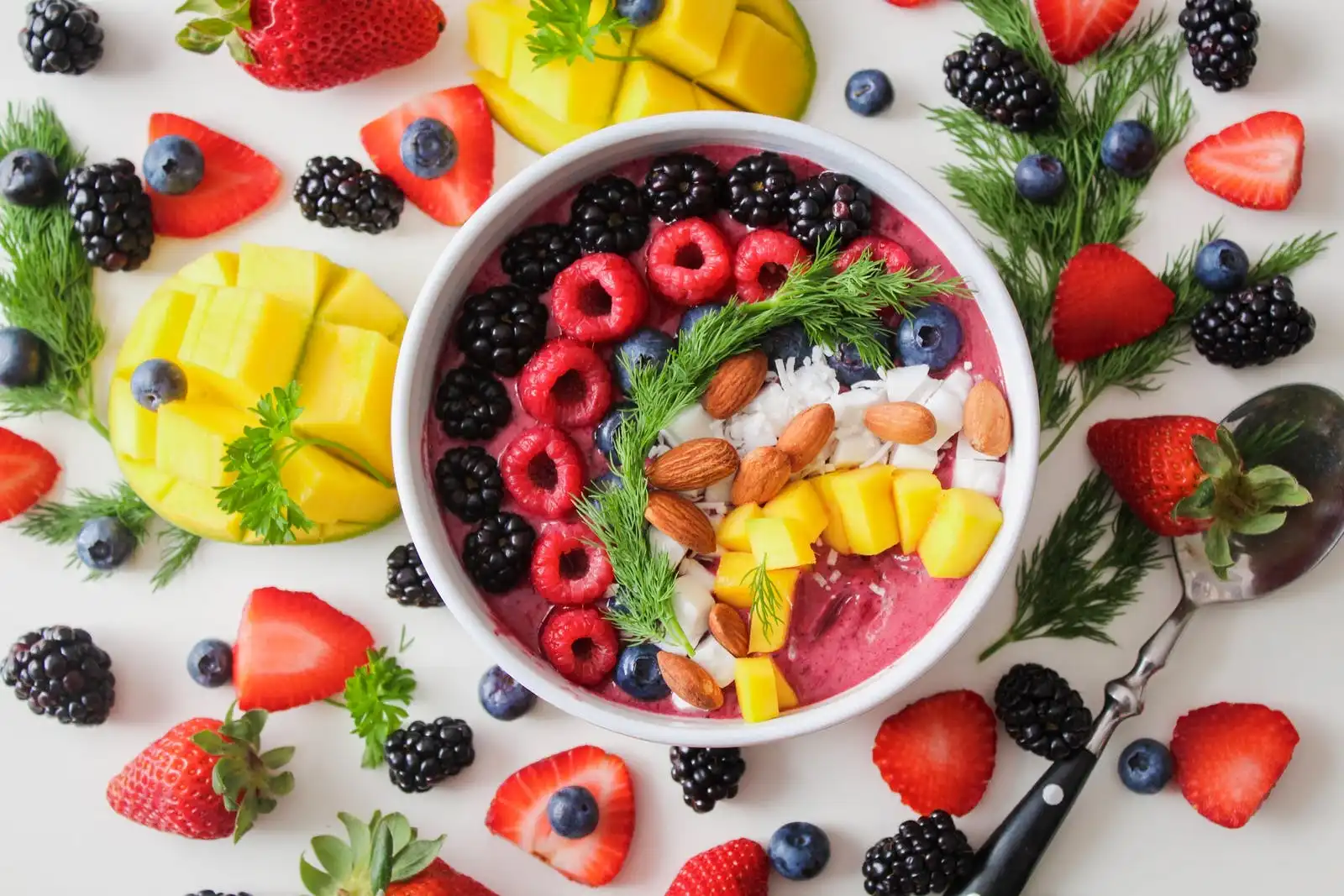 2. Add Different Props and Background
We all know that background is an essential part of a picture that you can't ignore. The same is true for images of food. A good background should assist the theme of this picture a focus and elaborate on it simultaneously. Although it is always emphasized that the image's background should be a solid color to better support the main body, for food, this may not be true.
In fact, you can add other props to the background to decorate the scene. It can be a spoon, a book, or a bottle of wine. There is no definition of the scope, but the point is that there is a story to be told about the props you need to help you with your food, just like the picture below. All these decorative props are to make the food in the image look more attractive against a granite background, to make people more appetizing. And that is it.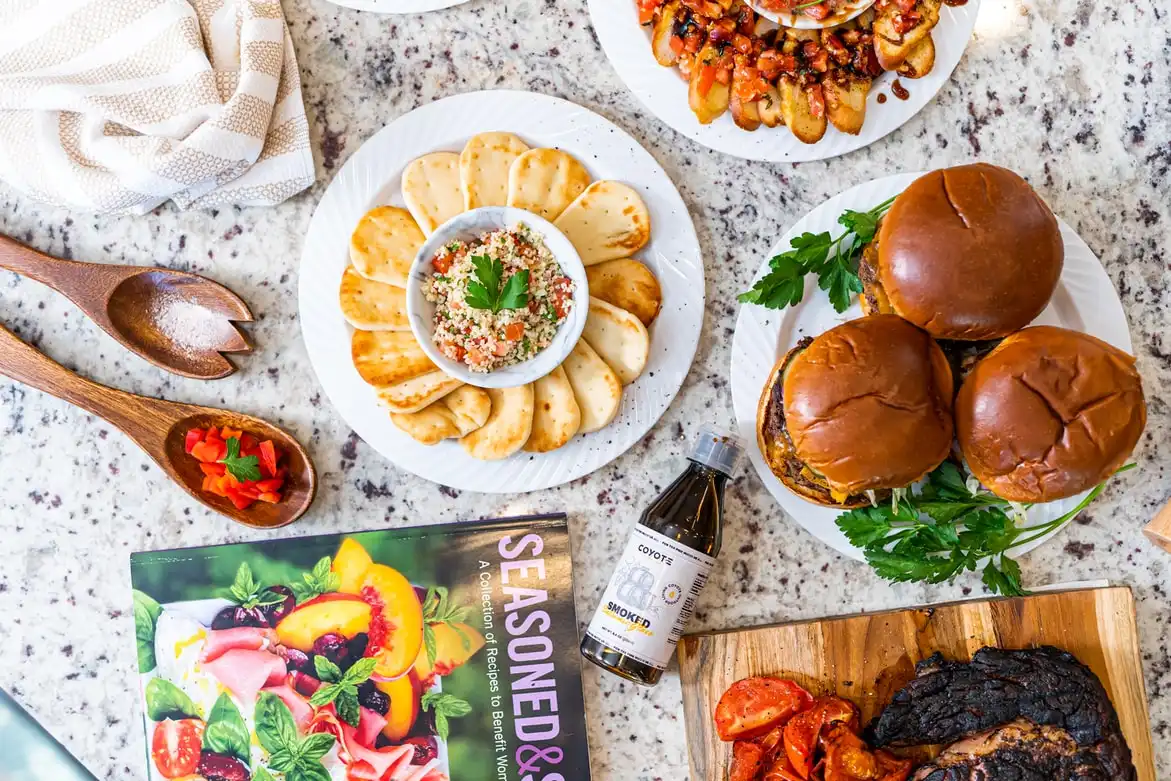 3. Try Multiple Heights and Angles
When you are about to take food photographs, try as many different heights and angles as possible. You can take a panoramic view from above the food and include everything in it. Then give it a close-up shot, bringing the rib oil sizzling on the details of the effect.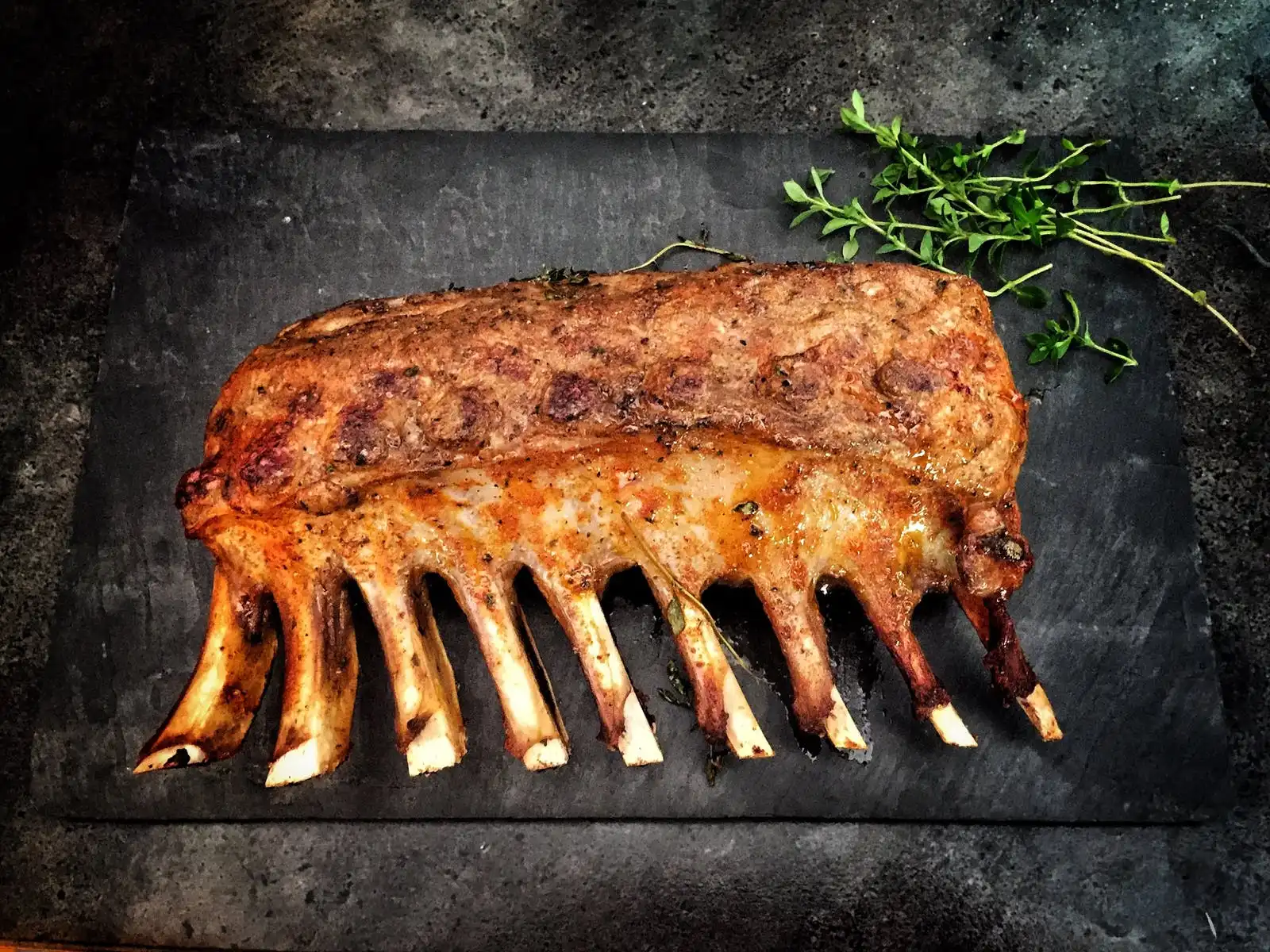 In addition to the height difference, taking photos from different angles is also one of the most commonly used techniques in food photography tips. As shown in the picture below, in addition to using both methods we discussed earlier. Shooting the roast at an oblique angle perfectly shows the cross-section of the food itself, but also, in the picture, it is an expression of a very relaxed way of life.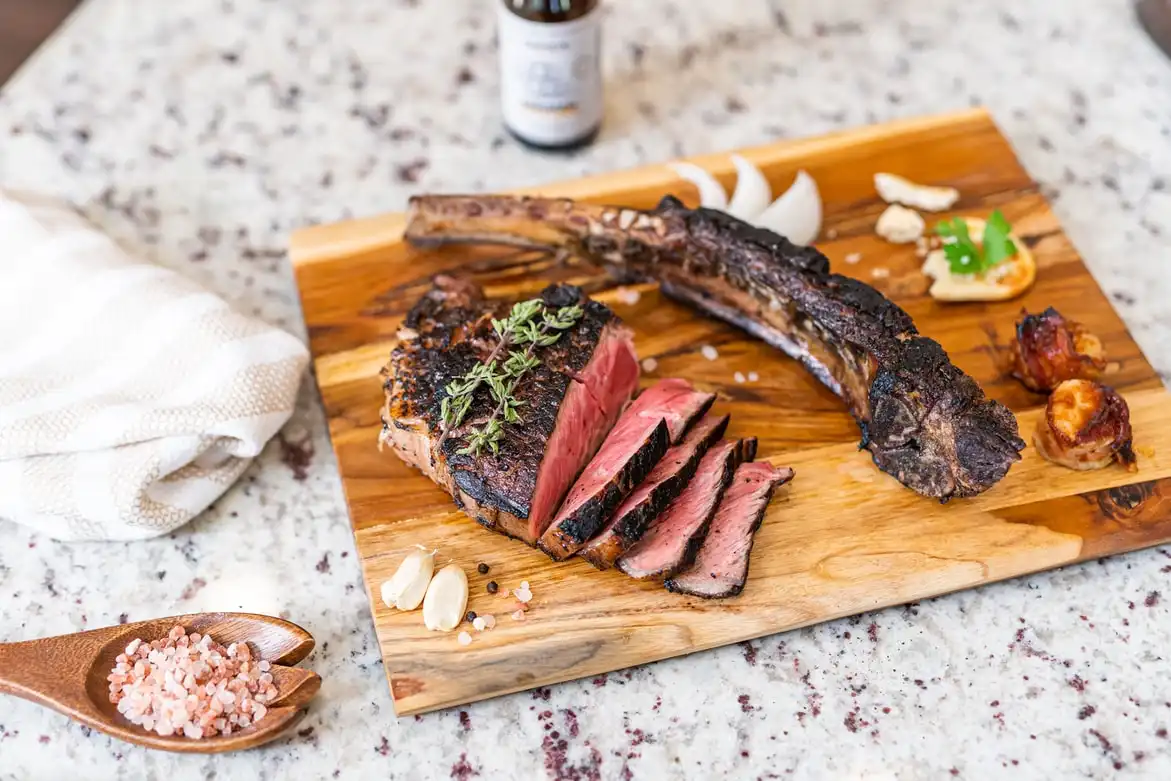 Top Food Photography Tips for Editing
In addition to the original photography skills, wanting people to drool at first sight looking at these delicious food pictures, image editing is an essential part of the process you can not miss. To do that, you will need an image editor that suits you if you are a new beginner editing photos for the first time and don't know what to pick. Now that you are in luck, I have exactly what you need.
WorkinTool Image Converter should be your first pick. With a super clean interface, it is simple to use for any beginners. And don't get confused by the name image converter. It is 100% genuine image editing software with fully equipped editing features. It's not just the conversion. You can use it to cartoonize yourself, add age filters, restore old pictures, and swap genders.
Moreover, this fantastic image editing tool is free for all functions. You don't have to worry about that part of the problem either. Now, let's see how to use it to edit a food picture.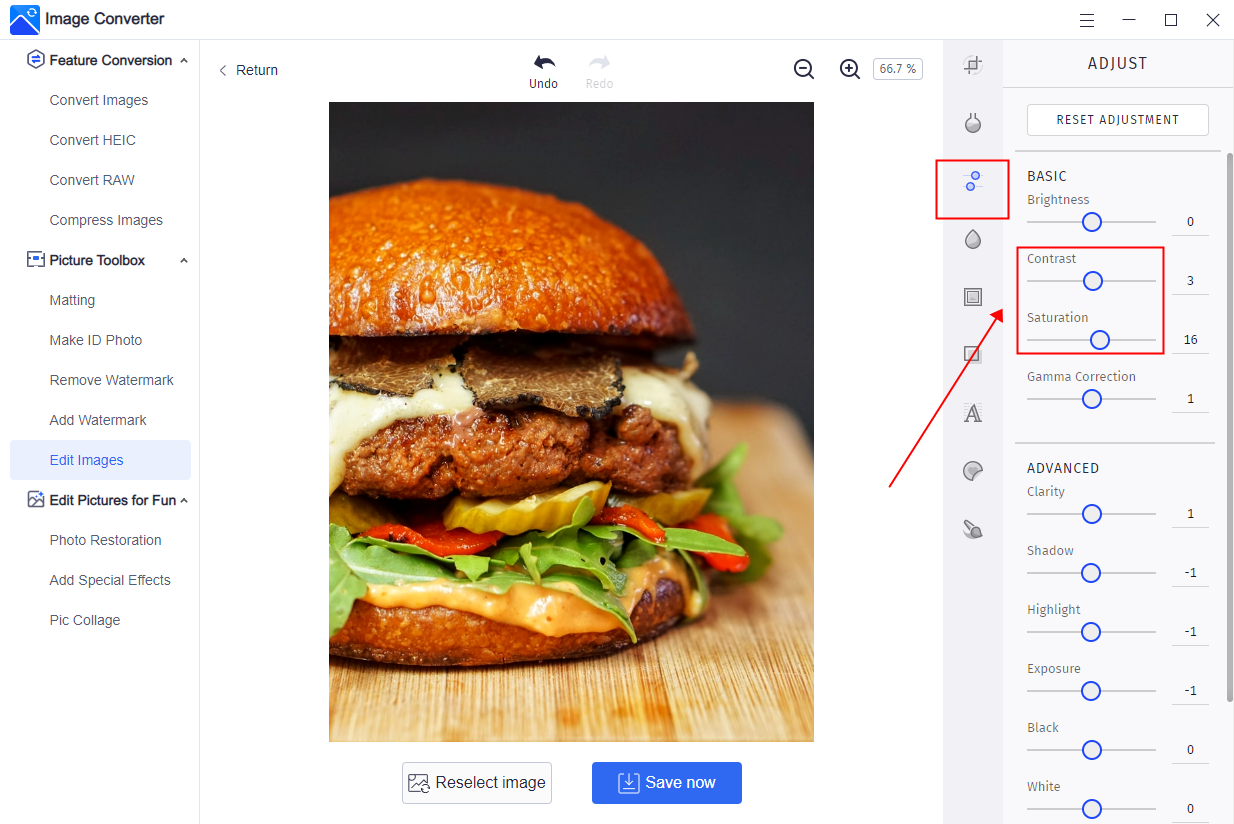 Once you have taken the picture, you can click 

Edit Images

.

On the right side of the operating bar, find the parameters and adjust these numbers to make the food look more delicious.

Once it is done, tap "

Save now

" to keep the image on your computer.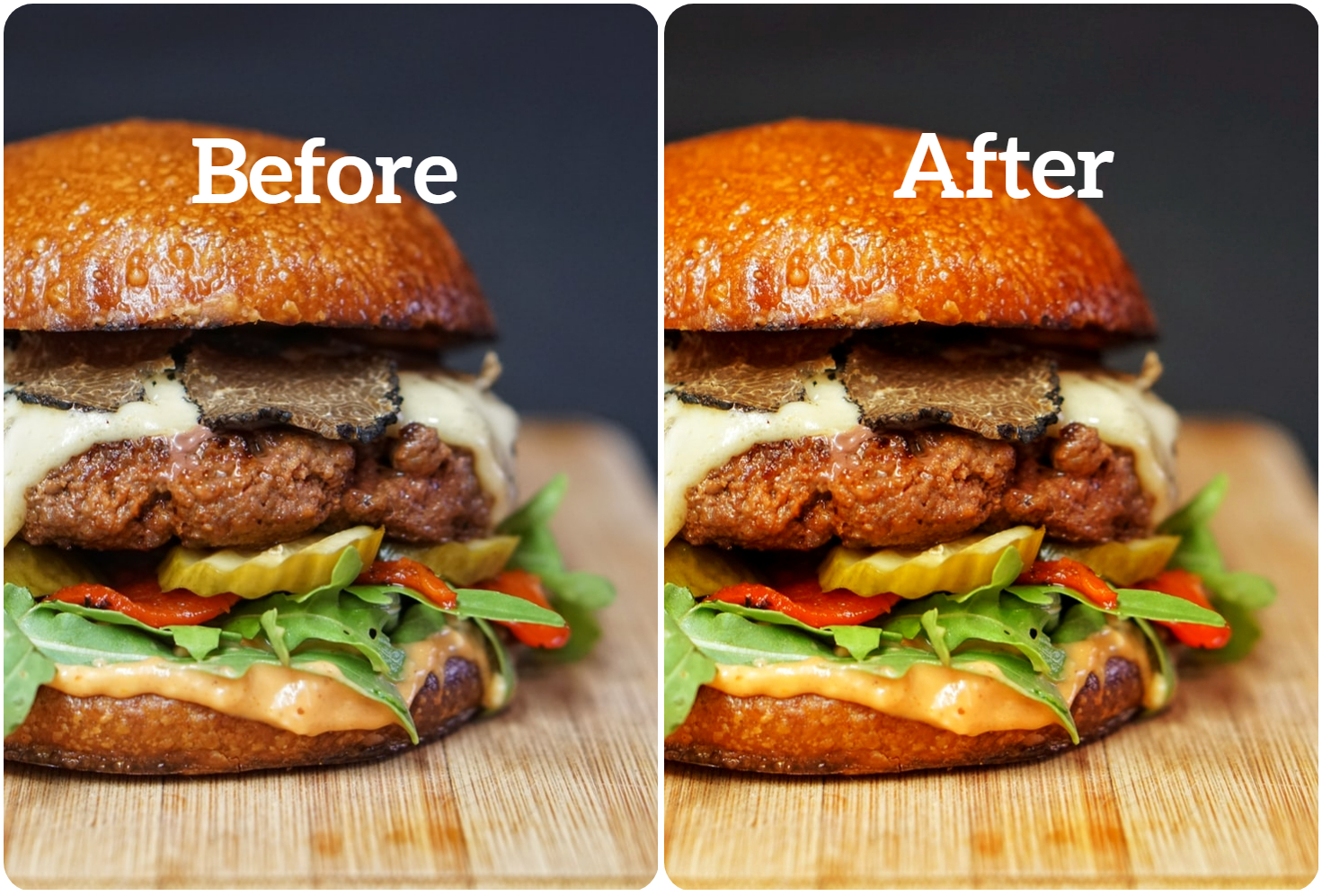 Here is a contrasting food picture before and after editing. As you can see, this edited burger image is clearly more appealing and appetizing. The trick is to increase the contrast and saturation of the photo to make it look brighter and more sensual. This is what we do to stimulate people's desire to eat.
FAQ on Food Photography
Many Instagram accounts post food photos, and you can also see your relatives and friends posting their own food from time to time. But to stand out from the crowd, you must have your personality. Here are some frequently asked questions and answers that hopefully inspire you.
Can I improve food photography at home?
If others can be home bloggers, why can't you improve your skill at home? The trick is that you need to practice more and more. Use the food photography tips we mentioned. Combine different props, backgrounds, and film from different angles. Most importantly, it would be best if you listened to other voices, good or bad. That is how you become a better food photographer.
Do I need any professional gear before starting?
Well, if you are a beginner and don't have a professional camera right now and still hesitate, my advice is don't rush. You can use your iPhone to practice food photography first before buying any equipment. Other than that, you will need an image editor. That is also why I suggest you try WorkinTool Image Converter. It is user-friendly for new beginners. And it is free. You have nothing to lose even if you give up.
How can I protect my photos' copyright?
Well, copyright is fundamental to photographers. You can declare your ownership and protect your photos from plagiarism. Adding a watermark to your picture as copyright is not complex. There are a lot of tools on the Internet that can help you with that. Actually, WorkinTool Image Converter can do this as well. You need to upload your image and create a unique logo or text to add there, and you can have your pictures protected.
Products Reviews:
TrustScore
4
|
323
reviews