How to Add a White Background to a Photo for Free
Do you know how to add a white background to a photo for free? This article explains three simple methods to change the background color of a photo suitable for anyone. Both free and paid solutions are elaborated. If you want to make a passport photo, ID photo, exam ticket, visa picture, e-commerce image, social media platform portrait, etc at home, head further into this article, and you can make a stunning white background picture in no time.
How to Add a White Background to a Photo for Free
Wondering how to change the image background color to white in your photo? If you've ever thought about trying to create a white background for photos, here is the right place! Head into this guide, and your problem will be solved in the easiest way!
In today's daily life, it is inevitable to use white-background photos, which are widely used in testing, ID card making, passport application, commodities preparation, and interviewing. In this article, you will learn how to add a white background to a photo for free in the easiest way. A paid solution and a mobile app are also included. After reading, you can make your own profile pictures for LinkedIn, Instagram, and other social media platforms, as well as shopping platforms like Amazon, eBay, Shoppe, and so on. It is no longer needed to pay for shooting a photo in a local photo booth.
Comparison of the Three Methods
| | | | |
| --- | --- | --- | --- |
| | WorkinTool Image Converter | Photoshop | ProKnockout |
| Pricing | Completely free | 7-day free trial, then $27.62/mo. | Free, high-resolution outcome and advanced features for membership |
| Skill level | Easy to use | Skill needed | Easy to use |
| Batch processing | Batch processing | One picture at once | Batch cut |
| Registration | Not required | Need to register | Register as desired |
| Compatibility | Windows only | PC and iPad | iOS and Android |
---
How to Add a White Background to a Photo via WorkinTool
WorkinTool Image Converter is a FREE and powerful photo background change application based on Windows. Anyone can use its features and cut out multiple images in a batch to export dazzling pictures without watermarks. The built-in AI technology allows users to remove the image background in one click. After cutting out a person or an object from the uploaded picture, users can add a background color like white, blue, or red or customize any color as desired. Other than that, there is a range of background templates that anyone can use without limits. If you want to design background, this photo editing software also enables you to make further edits to create a stunning visual design that will impress your digital audiences.
The sparkling point, also my favorite feature, is that you can crop pictures to an ideal size for any certificates or eBay products, including driving license, student ID, Health ID, word ID, passport photo, visas for different countries, admission tickets for exams, eBay product main image, and so on. Here is how to add a white background to a photo for free via WorkinTool.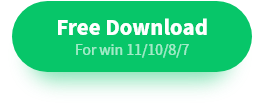 Firstly, upload a picture you want to cut out.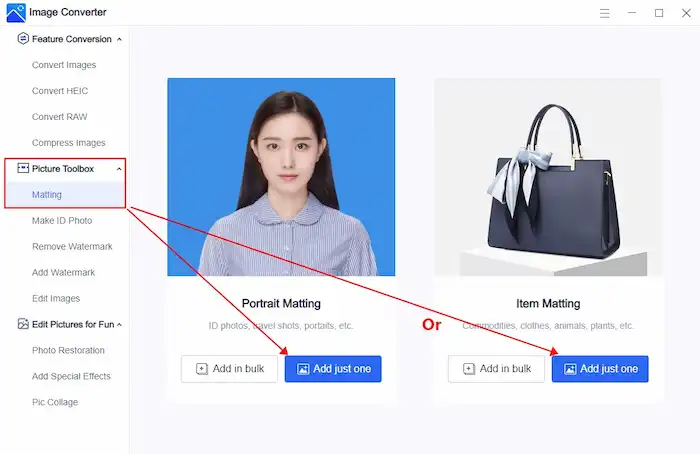 Open WorkinTool, find the Picture Toolbox section, and click Matting. Then you'll see an interface where you can add pictures in bulk or add a single image to change the background. Click on Portrait Matting for pictures like ID photos, travel shots, portraits, etc. Choose Item Matting if you want to cut out commodities, clothes, animals, plants, etc.
Secondly, customize the image background.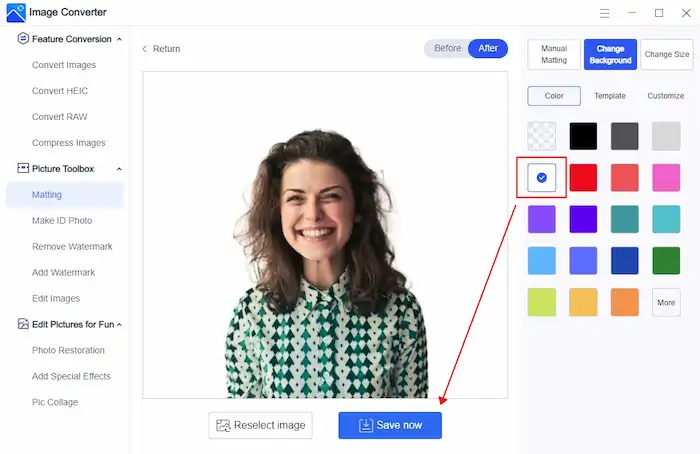 This photo editor will automatically remove the image background and change it to transparent. After that, you can customize the background color, select a background template from the stock content or from your album, and change the image size relying on the general aspect ratio or certificate and eBay templates.
Finally, save the image.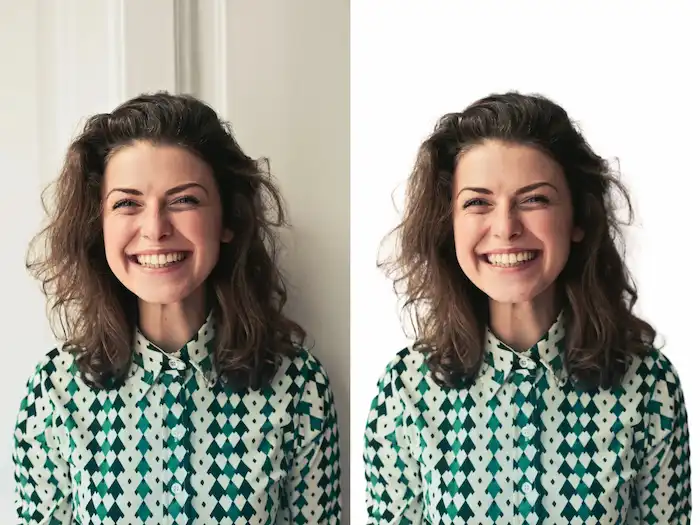 You can compare the Before & After effects of your picture in this program. Once you are satisfied with the final result, save it to your local folder. If you want to make further edits, just try other features as desired. Here is the Before & After comparison of this portrait.
💡Bonus Tips: Other Features You Probably Like💡
---
How to Make the Background of a Picture White in Photoshop
When we mention professional photo editing software in the market, the leading product that comes into mind must be Photoshop. Compared with WorkinTool Image Converter, however, it is a bit complicated to cut out an image and change the background to white in Photoshop. Work becomes heavier when the picture subject has fuzzy edges, blends with the background, or gets detailed and grainy. Isolating a person or an object in from a picture in Photoshop needs more patience. And the quality of the outcome depends on the amount of time you've spent.
But it isn't that big of a deal. We'll walk you through a simple step-by-step guide on how to add a white background to a photo in Photoshop using machine learning technology. You can also refer to the detailed tutorial on how to make the background white in Photoshop.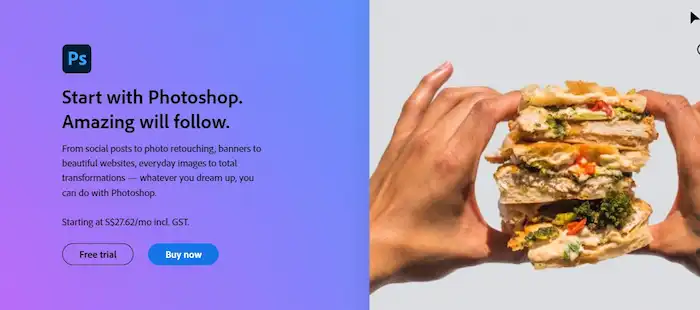 Open a picture in PS, then go to File > Place Embedded to bring a white background image and fit the original image to the background.
Find the Layers panel and drag the white background layer below the original picture.
Click the original picture layer, then go to the Properties panel and click on Remove Background.
Fine-tune the layer mask using the Brush Tool from the toolbar with either black or white to hide or reveal the pixels.
---
How to Add a White Background to a Photo on iPhone
Mobile apps also work when adding a new background to a picture. ProKnockout is a professional background remover that enables you to change the background color of a photo in a few clicks. It also equips ID photo templates and other editing features. You can leave all work to this photo editor, whether to remove the original background or add a white border to a picture. The output can be saved as JPG or PNG at your disposal. In addition, you can share the edited image to Instagram, Facebook, TikTok, and other social media platforms directly. Let's dive into how to use this background color change app.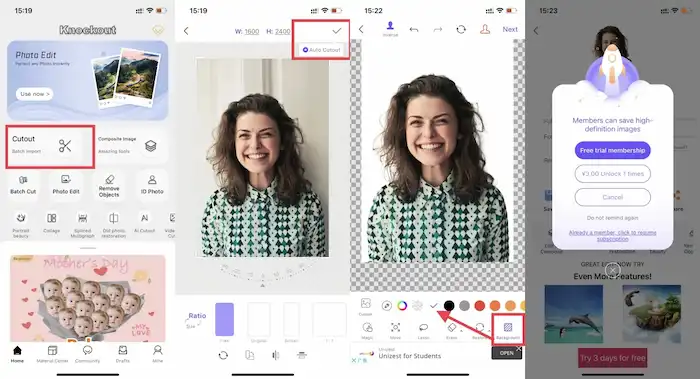 Open ProKnockout and click Cutout to upload an image.
Make basic edits if desired, then tap on the √ icon for the auto cutout.
Tap on Background in the toolbar and change the background color to white.
Press Next to save the edited image (Only members can get a high-resolution picture).
Wrapping up
Adding a white background to a picture is not rocket science. Do you know how to add a white background to a photo now? Once you get the hang, you can create fine work in no time.  Every coin has two sides. We've elaborated the pros and cons and tutorials for each method. Which one do you prefer?