How to Make a Mirror Image Step-by-Step Tutorial
In this post, we mainly help you solve the problem of how to make a mirror image. Technically speaking, it is not a hard edit. You can use the default app to mirror a picture. However, if you want to make a picture collage of two mirrored images, we highly recommend that you use the WorkinTool Image Converter. It is user-friendly and you can directly make any mirror image with one click through the image collage maker. More importantly, this powerful image editor is 100% free to use all the functions. Now, go download and explore its magic.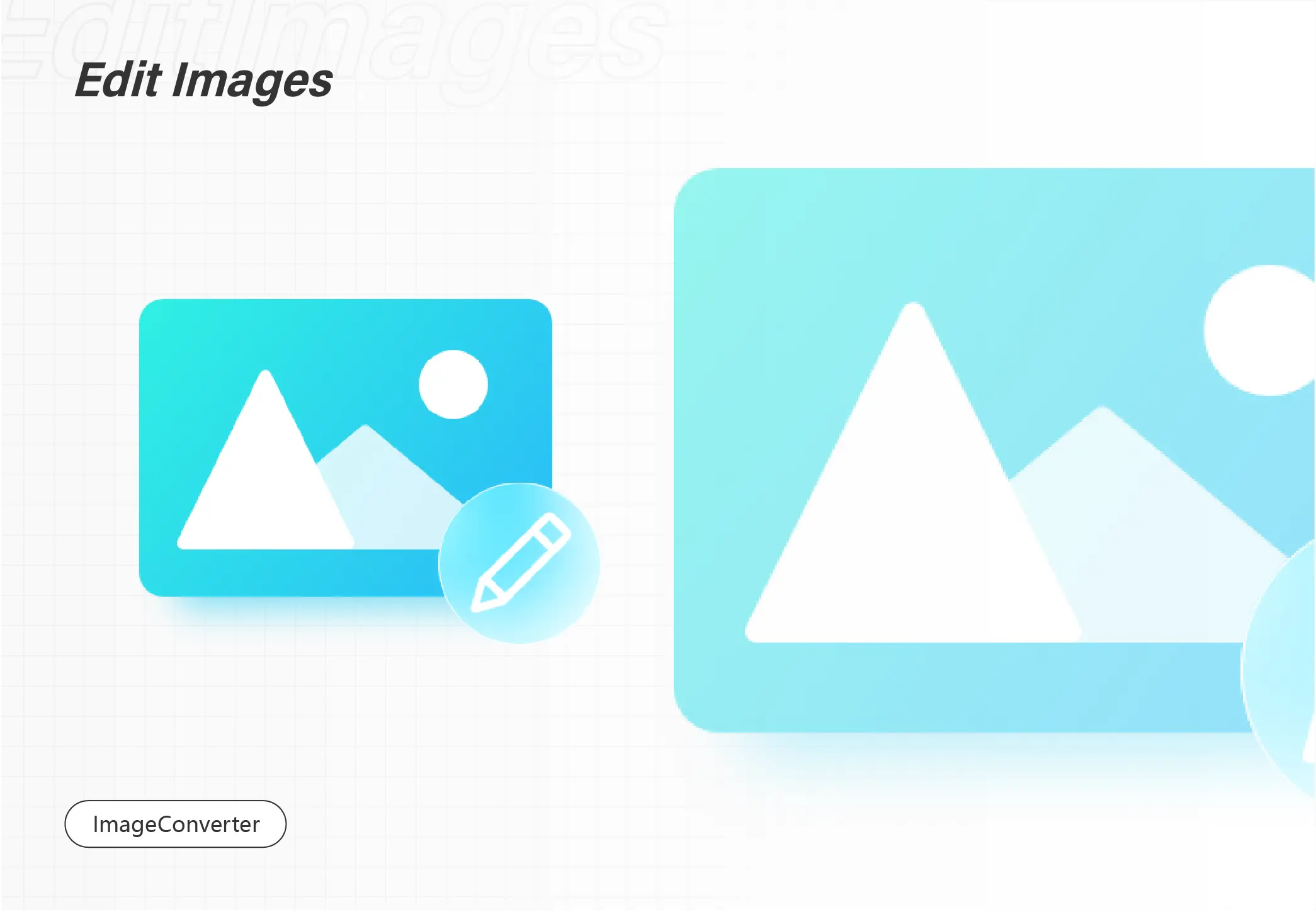 How to Make a Mirror Image Step-by-Step Tutorial
With self-media becoming more common these days, it can be quite challenging to keep your Instagram or TikTok account in the limelight. It requires you to keep posting fresh content that is both interesting and aesthetic so that it can attract other viewers' eyes to stand out from the crowd. Having a mirror image can be a great path to charm viewers. Though the entire process is not very hard and basically you can do it on every device, not many people have noticed the function. There, there. Now, we will show you the step-by-step tutorial on how to make a mirror image on Windows, iPhone, and Android. I am sure after reading this post, you can be an expert yourself.
Normally, to create a mirror image, you will need two elements: the original image and a mirrored version of the image. Then you combine these two parts into one, there your amazing mirror picture it is. It doesn't matter if you want to make a horizontal mirror or a vertical mirror picture. All you need to do is flip and combine these pictures and make them look coordinated. Horizontal flip pictures will need you to combine the photos from left to right. And for the vertical flip, you will have to put one on top of another.
Before we officially get into how to make it, let's take a look at the preparations.
The picture that you want to do the mirror effect.
A copy of the picture.
Vertically or horizontally mirror this image copy.
Combine these two images using a picture collage maker.
How to Make a Mirror Image on Windows
To be honest, it is extremely easy to flip photos on Windows. Actually you can do the flip thing directly using the Windows Photos app. But if you want to combine two pictures in various collage ways, no doubt you have to use a second tool. If so, why don't you find an image editing tool that can do both functions at the same time? You know there are tons of image editors on the market that you can use to make a mirror image. However, in this article we will only cover the most convenient and free methods to solve how to make a mirror image in a flesh.
WorkinTool Image Converter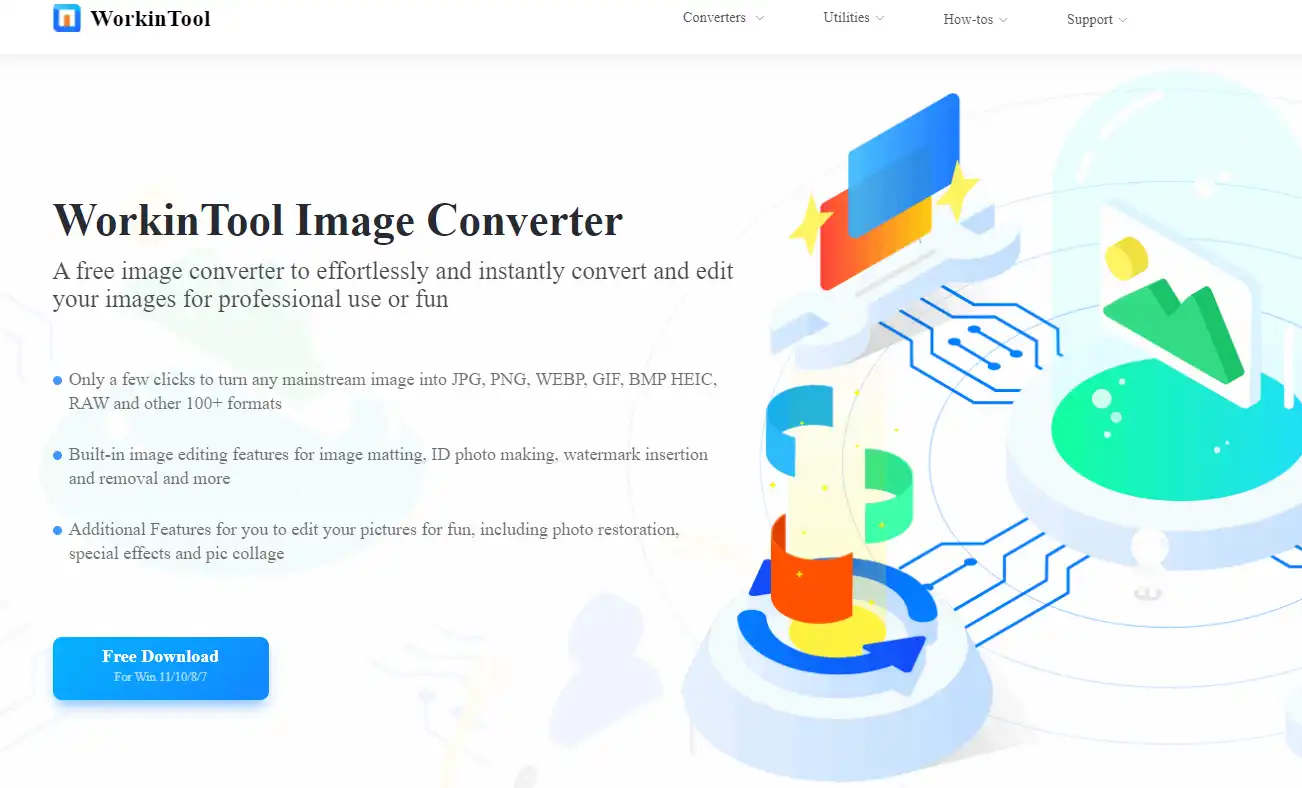 The first tool that I want to share with you guys is WorkinTool Image Converter. It is a professional third-party image editing software. But don't get confused by the name "converter". This amazing tool can do so much more than that. Except for the 100+ various image format conversions, you can also use it to compress image size, add or remove picture watermarks, add image text, and also many interesting filters to apply to your pictures. Plus, it is designed to have a clean interface and lightweight size, 100% to meet the user habits and needs. Most of all, this image processor is completely free to use all the functions inside. You can enjoy each one of these features without the limit of time or picture size.
For mirror and collage functions, this picture editor tool provides users with the best options. You can rotate the image 360° and flip it vertically or horizontally. After that, put the original picture and the processed picture into the collage maker. There are up to 27 different types of picture collage styles for users to choose from. Based on your various needs, there are options to adjust the canvas size, picture space, frame, and filleted corner.
Here is how to do it:
1. First, open WorkinTool Image Converter and click on the last option Pic Collage of the feature banner.
2. Select the picture you would like to make a mirror image and add it to the window.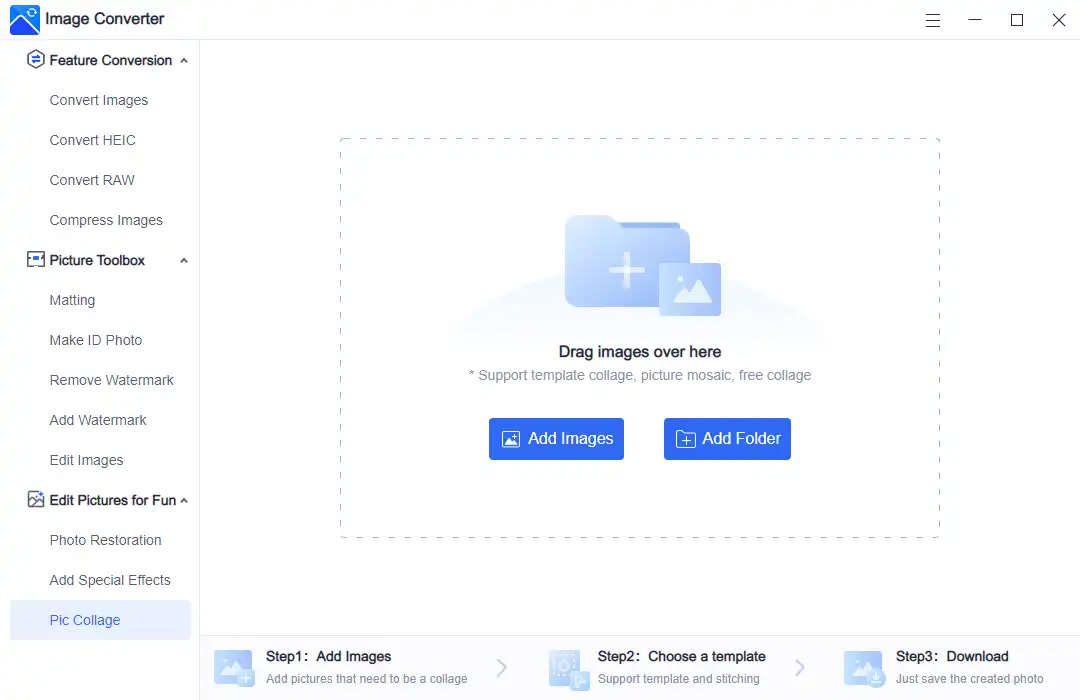 3. Pick one template and put your pictures inside it. Then, click on one picture, and you will see the mirror, spin, and zoom options. Flip this picture vertically or horizontally with your will.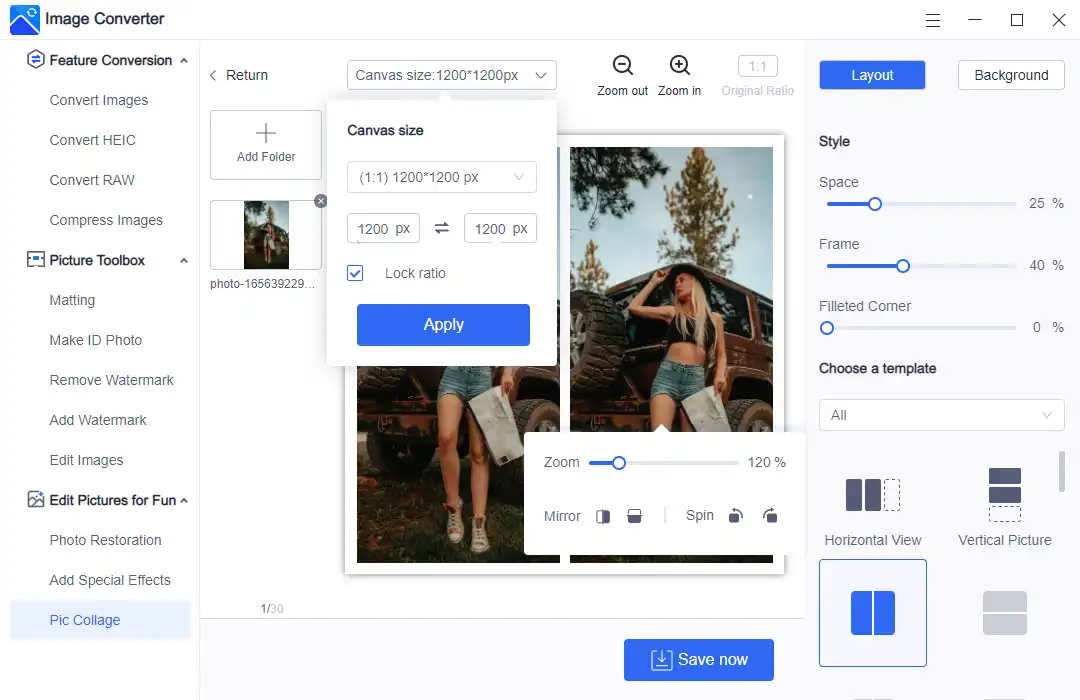 4. There are other selections offered to users. You can configure these settings according to the effect that you want this picture to be.
5. Once it is done and you are satisfied with the result, you can directly click on the Save now button to keep it on your computer.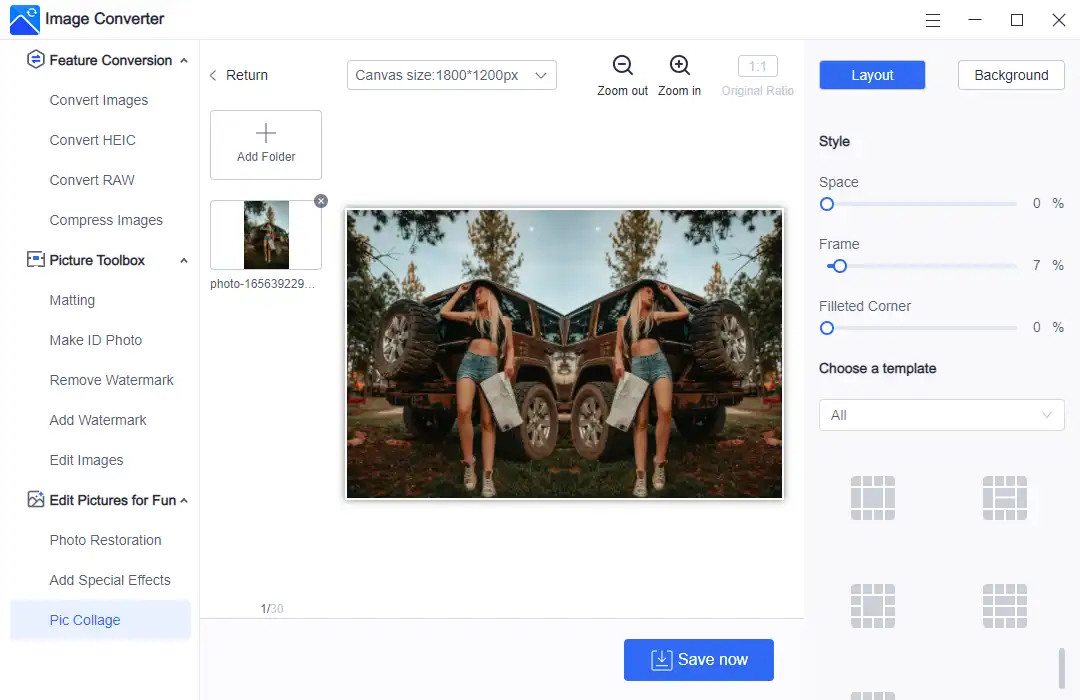 Of course, it doesn't have to be a left-to-right mirror picture, you can also make a four-cornered mirror image. Similar to the kaleidoscope effect, we can also make it by changing the template style. It is all up to you.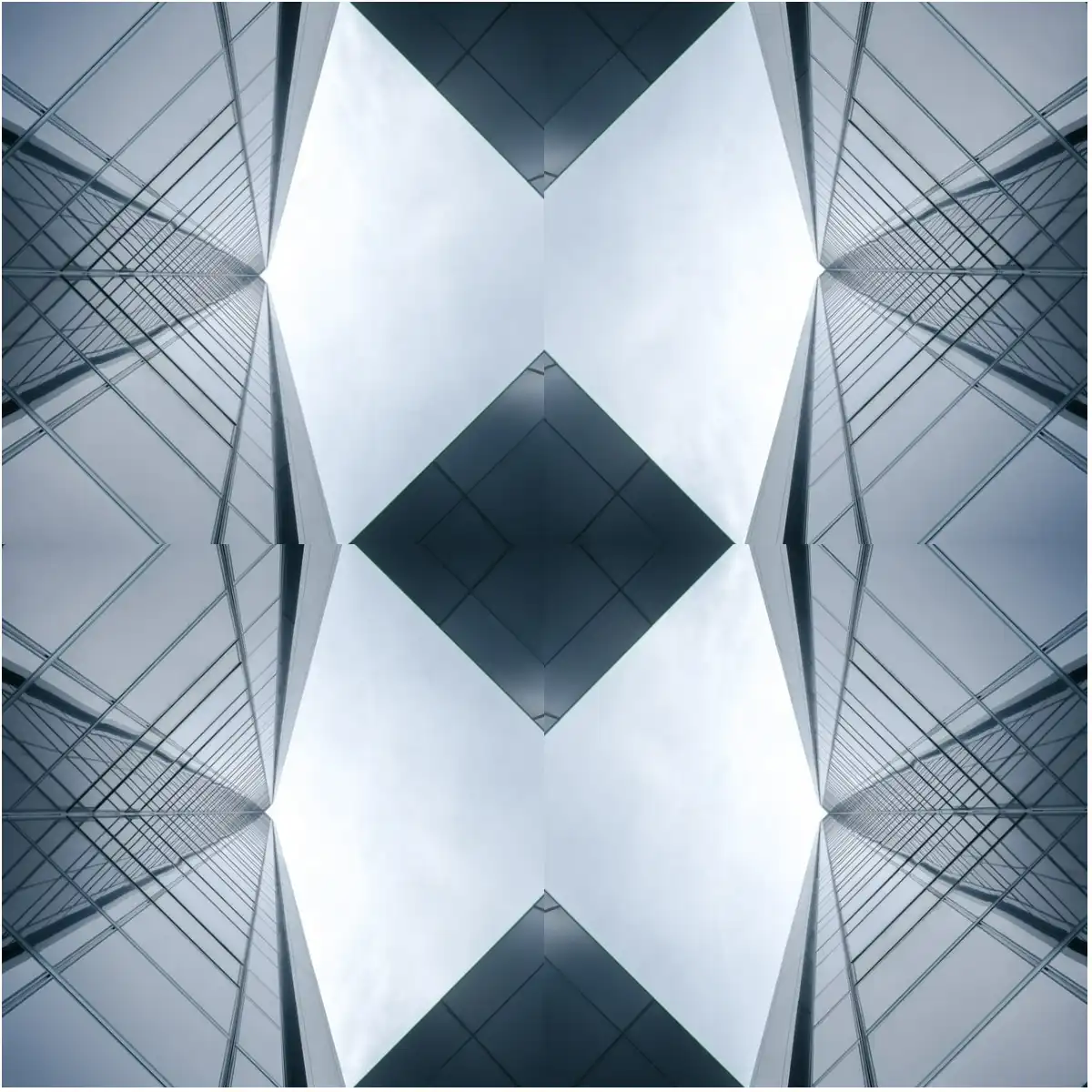 💖 Additional WorkinTool Image features 💖
---
How to Mirror an Image on iPhone
In addition to using Instagram to rotate a picture, there is also a built-in app to help you solve how to make mirror image. You can use the default Photos app to achieve the mirror effect right away.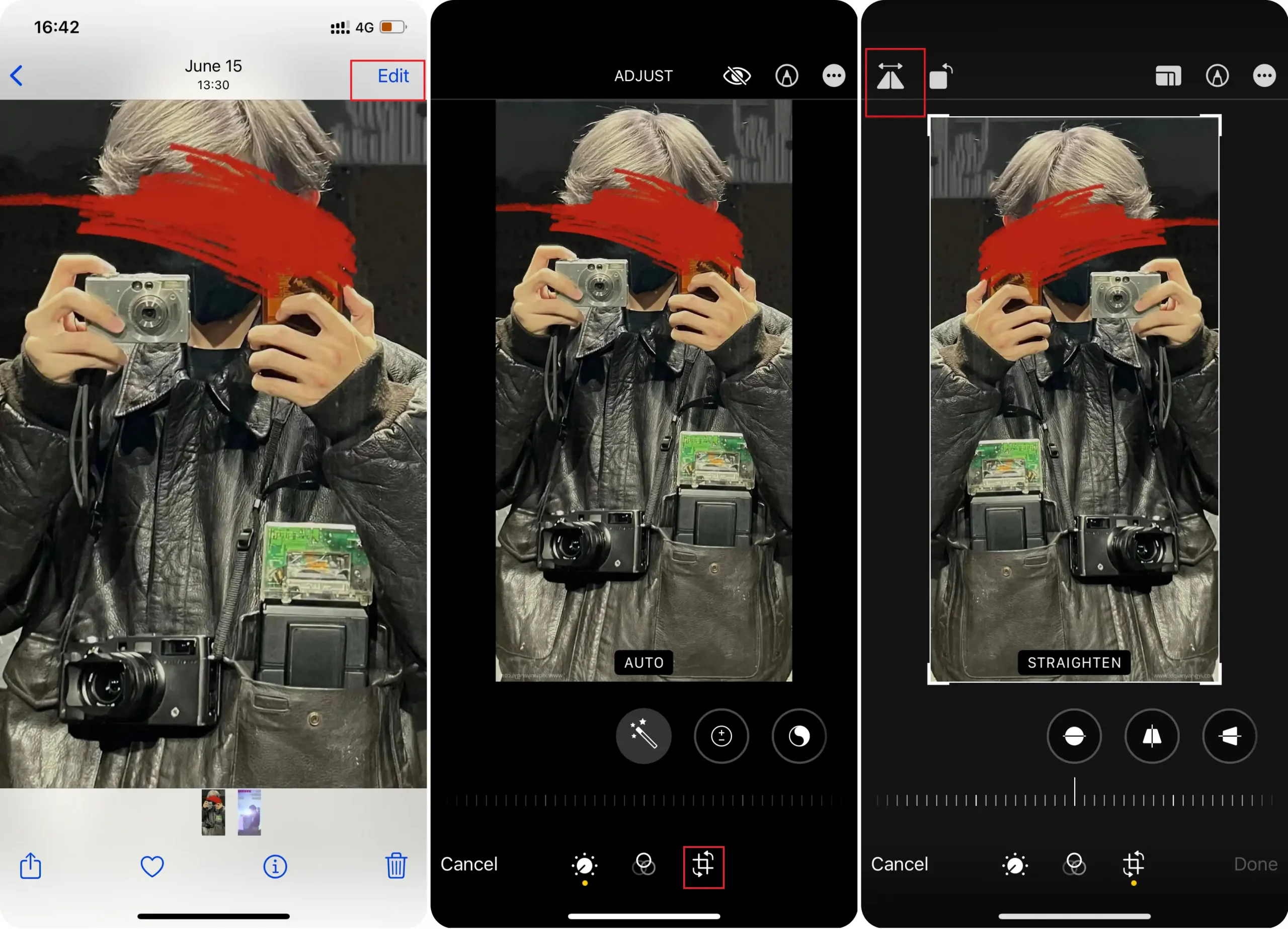 First, open the image in the Photos app.
Click on the Edit button in the top right corner.
Select the Crop option.
Then on the top left of the screen, you can decide to mirror or rotate this image.
To save your edited picture, press Done to make this edit.
How to Flip an Image on Android
To flip an image or make a mirror effect is also very convenient on Android system devices. Same with the iPhone iOS system, you can straightly use the default Photos app to achieve the image mirror effect.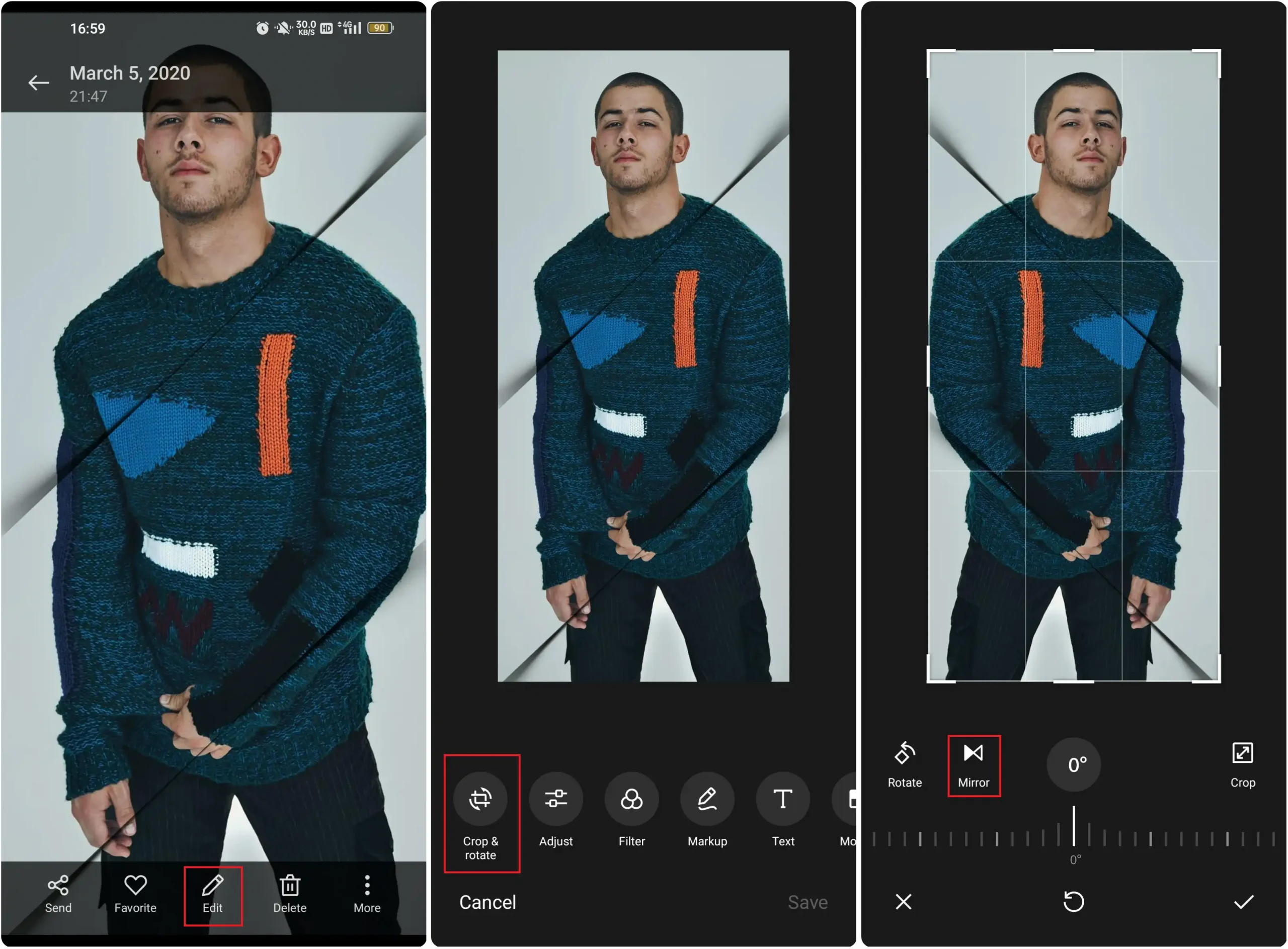 Open the picture with Photos app.
Select the Crop and rotate option.
There you can choose to rotate this image or directly mirror it.
Once it is done, tab the √ to save it on your phone.
Bonus: How to Invert Camera on iPhone and Android
If you don't do any settings on your phone's camera, then in most cases, your photos taken with the front-facing camera will be saved exactly as they appear in the preview. It is OK though, it is not how people see it in real life. So, how can you stop your phone flipping the pictures?
iPhone Device:
Settings > Camera > Mirror Front Camera.
Android Device:
Camera > Settings > Flip selfie.
---
Conclusion
Overall, as you can see, solving how to make a mirror image is not hard. We have provided you three We've given you three different ways to create the mirror image you want on your windows, Android, and Apple devices. Each method has been through testing and promised to be available to work perfectly. Feel free to pick any one of the methods above according to your device. Except for the image mirror approach, we have also offered you bonus content to invert your front camera. Hope you will like it.
Products Reviews:
TrustScore
4
|
323
reviews