How to Make a Photo Look Vintage and Elegant – Complete Guide
Now it's back to retro and nostalgic style. If you want your photos to look like they were taken in the 1970s and 1980s, using image editing software is the best way to do it. Here I recommend WorkinTool Image Converter. Unlike Photoshop, it doesn't require any knowledge of photography, and it's effortless to make a vintage vibe to your picture. A few simple steps can produce a significant visual effect. Download it now and have a try.
😍 1. Up to FREE 5 image batch conversions and compression try-out.
🤩 3. Easy interface for users to edit with THREE STEPS.
😎 4. Support more than 100 different image formats to operate.
🥳 5. Cover all the features that you can on the market and exciting filters.
😊 6. Available for image conversion, compression, matting, watermark, and more.
How to Make a Photo Look Vintage and Elegant – Complete Guide
Modern photo-processing technology provides excellent room for transforming everyday images into works of art. The subtle touches enhance the quality of the image itself and make it look more natural and beautiful. However, it's often refreshing to reminisce about days gone by. One way to indulge in nostalgia is to transform our modern, high-resolution images into vintage-looking photos that evoke the charm of the past. With the right tools and techniques, you can easily create a retro vibe in your pictures. In this article, we'll take you through a step-by-step guide on how to make a photo look vintage and elegant.
---
Choose the Right Image
The first and most crucial step in creating a vintage photo is selecting an appropriate image. You should choose a photo with a simple composition, as vintage photos typically have fewer elements and distractions. Moreover, picking a picture with a timeless subject or a classic pose can help enhance the vintage feel.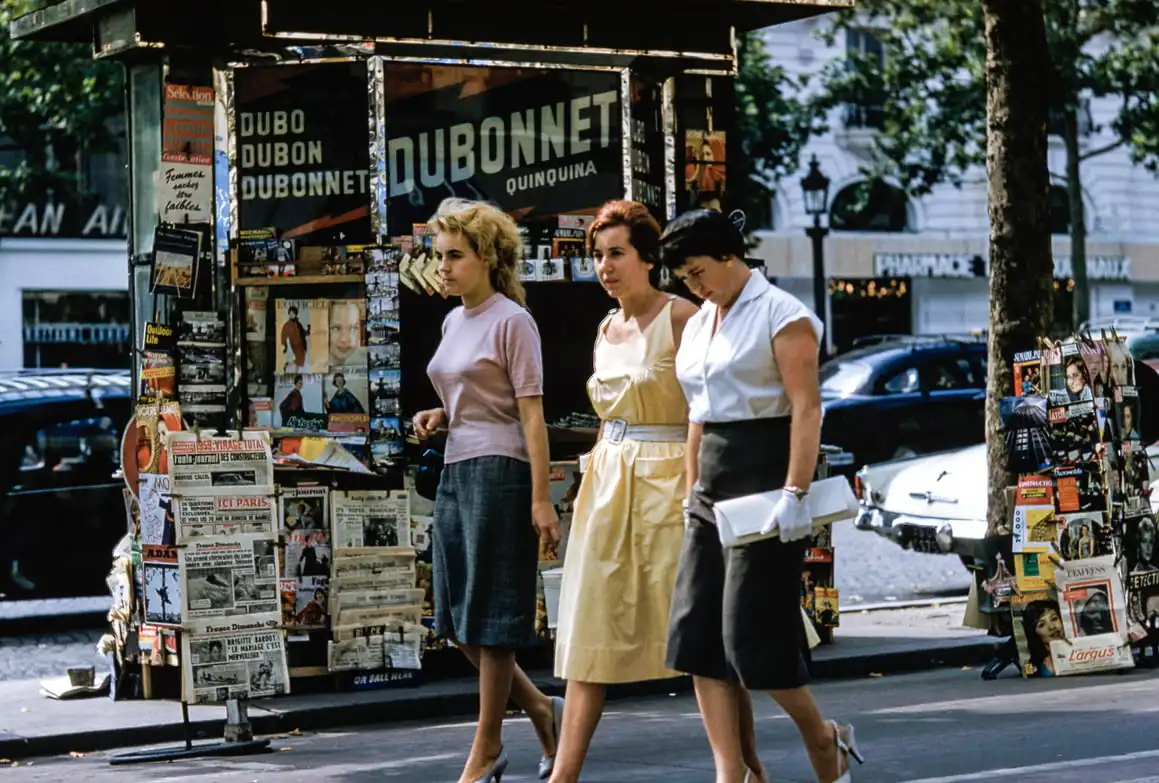 How to Make a Photo Look Vintage – WorkinTool Image Converter
The second step comes to the photo editing software. We must admit that as a well-known professional image tool, Photoshop works best in the hand of professionals. There are also detailed tutorials available on the website. However, will average users choose such a high-cost learning and expensive professional image software? I don't think so. Therefore, WorkinTool Image Converter might be a good substitute.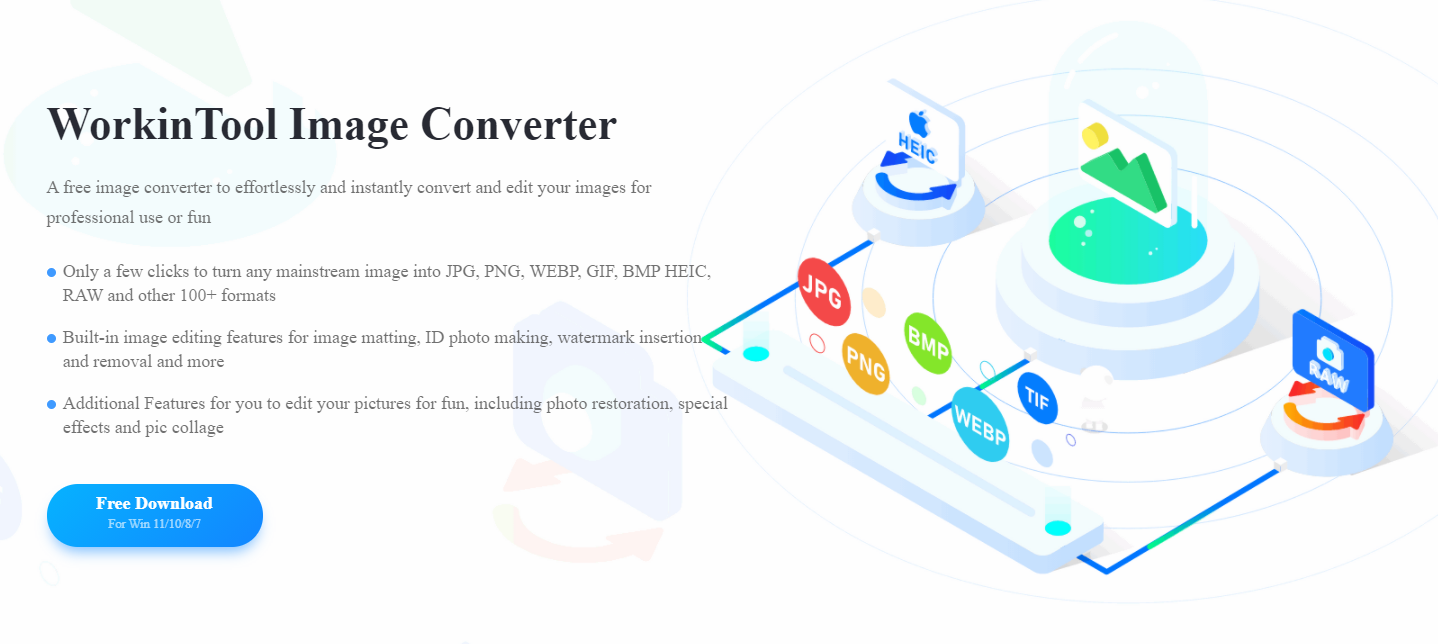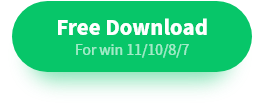 AI-powered WorkinTool Image Converter would be your best choice considering all the features. There are so many photo editing features it contains. It includes things like image format conversion, compression, editing, applying or removing watermarks, text, filters, stickers, etc. This tool provides various ways to create a vintage vibe for your photos. With simple operations, it can easily take pictures back to the '90s, '80s, and even '70s and '60s to relive that touch at that time. And you don't have to worry about image quality and format. With AI technology, it supports more than 100 formats to edit without losing quality. Unlike Photoshop, all the features are made easy and accessible to operate. But it only costs half the price of Photoshop. Even beginners in image editing can get the job done effectively.
100 +image formats conversion available

Customize to enlarge or compress images

Add or remove photo watermarks

Change or remove the image background

More than 65 image filters to apply
💡
Basic Photo Editing
Before applying actual filters, some small basic photo editing operations are required to give your picture a retro vibe.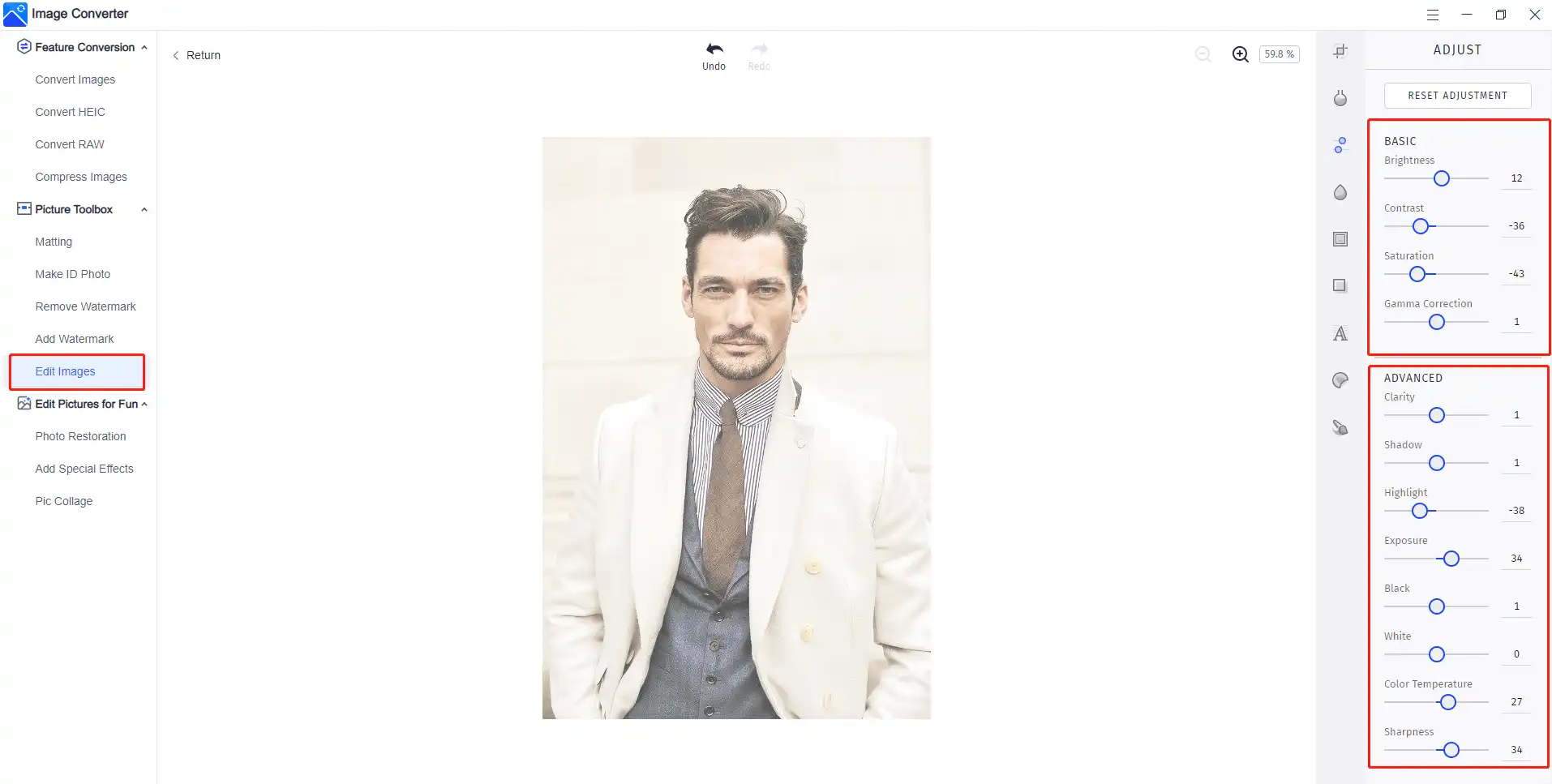 Notice:
Except for the essential adjustments, you can also change the Advanced part to make your photo look more natural. Temperature and Sharpness can make your image more like taken in the past.
---
💡

Giving a Blurry Effect
Because the technology was not developed in the past, the photos taken by the camera often need to be clarified and even can be said to be relatively fuzzy. But today, with the help of high-definition cameras, the quality of the photos is different from what it used to be. So, one of the steps we took to recreate the vintage effect was to give the image a hazy texture.
Go to the 

Blur 

feature, and select the last one, "

Gaussian Blur

." 

Set the intensity up to 5

. Just giving it a hazy feeling is enough.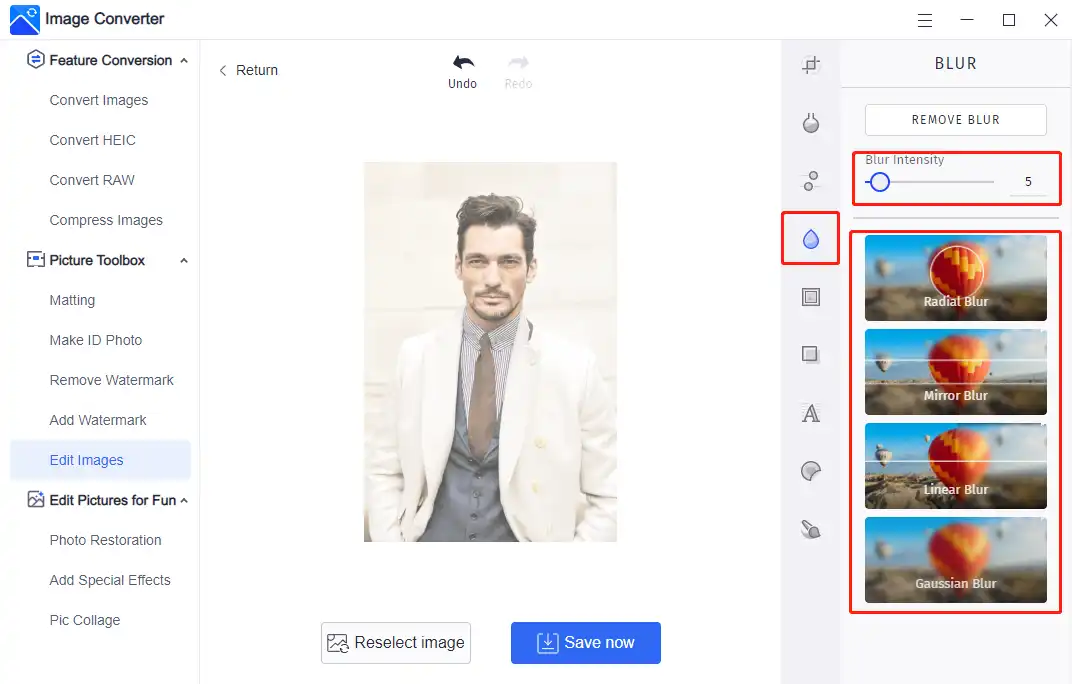 💡

Adding Vintage Vibe
After blurring the picture, here we need to add filters now. We all know that old photographs have a yellow antique feeling because of the time. In order to recreate the texture, we need to find a similar filter.
You can select twenty-eight vintage filters in the "

Heritage

" section. Pick one and apply it to it. For example, I took the "

70s

" and moved the intensity to 

45

.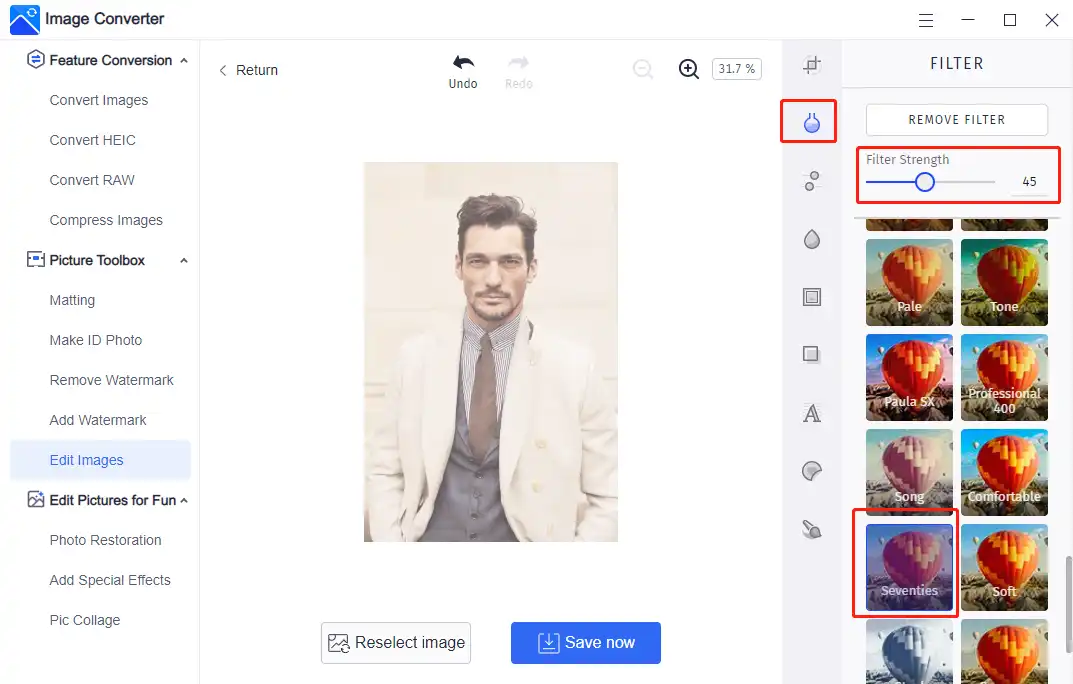 💡

Paper Texture Might Work (Optional)
What's next? You may want the picture to look more like in the worn newspaper, like someone crumpled it up and unrolled it.
You can go to 

Superimpose

, find the "

Paper

" effect, and set the 

transparency and blending mode

. Then the picture is finally done.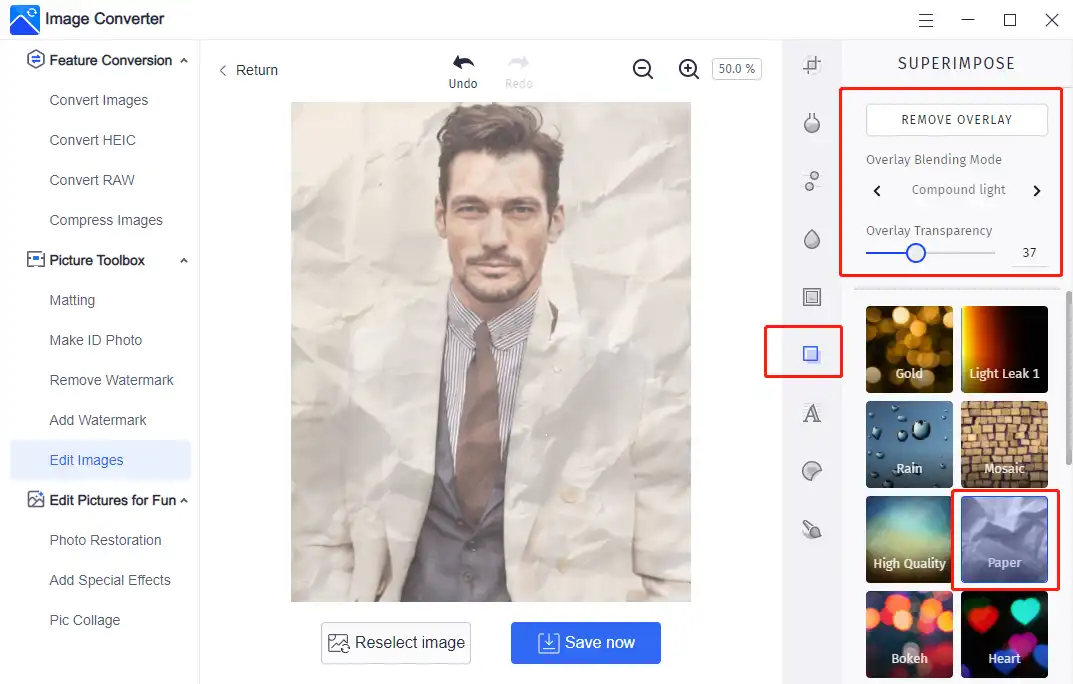 ---
How to Make a Photo Look Old – Black and White
Nonetheless, to make a photo look vintage. Weren't black and white photographs older before color photography was invented? So how do we do that? You can follow the upper steps and add one more black-and-white filter.
Change the filter to "

Black and White

." Pick the best one and adjust the 

Filter Strength

. I decided the "

Weathering

" as the leading tone. Then move the filter intensity to the fullest.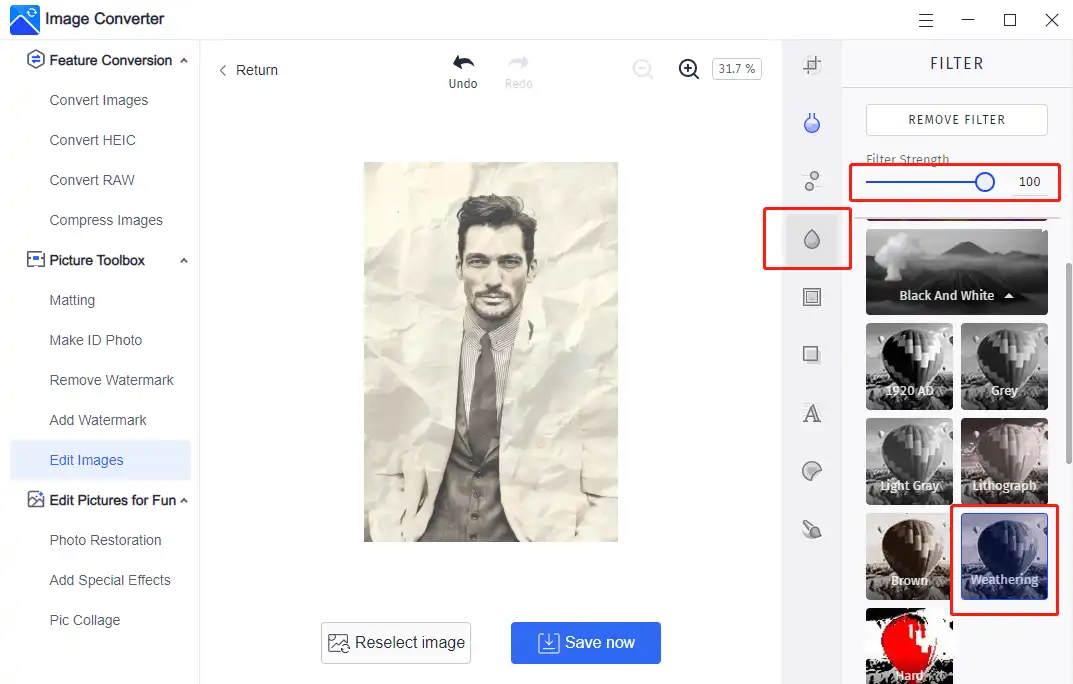 Here you go, a final piece of a work of art that mimics the times. Before exiting, click "Save now" to export the picture to your computer. Otherwise, you have to do it over again.
---
Tips for Converting a Vintage Picture
🧠

 Don't overuse filters:

 Subtlety is vital for an authentic vintage look. Use a light touch with vintage filters and effects.

🔑 Choose photos that suit a vintage style:

 Images with less detail work best, like portraits and close-ups. Photos with much activity won't look natural with retro effects added.

🌞 Pay attention to lighting and exposure:

 Well-lit, evenly exposed photos convert best to a vintage look. Try to avoid dark, underexposed, or patchy images.

🕒 Consider the time period:

 Use filters and props that suit your desired vintage era. For example, a 1970s Polaroid effect with a 1950s telephone won't look authentic.

💫 Frame and perspective matter:

 Photos that are too tight or selfie-style may not be ideal for a retro makeover.

🎭 Keep color schemes cohesive:

 Notice the color palettes in vintage fashion or decor from your chosen time period. Complement those color schemes by adjusting your photo's temperature, tint, and saturation to achieve a retro look that pops.
---
More About Making a Photo Look Old and Vintage
Creating a vintage look is popular, adding meaning and depth to a visual story. It's also easy to achieve, as many photo editors offer presets you can apply in seconds. But to get high-quality results and subtle transformations, you must decide on an editor that works with layers and gives you complete control over the editing process. It's better to adjust details to your taste. But it's even better to fine-tune each adjustment by hand and create your unique effect.
So, that is why I offer you the best choice – AI-powered WorkinTool Image Converter. Nothing else, just that it's easy to use, the final effect is outstanding, and it's cheaper than any other image tools on the market. What's to stop you from trying? Come and download to experience the magic yourself now.