Top Tips for How to Take Good Instagram Pictures
When you see those fashion photos of influencers on Instagram, will you get jealous and want to be able to take such photos yourself? Well, even though you don't have a professional photographer to help you do that, you can take it by yourself. Here in this post, we will make you a list of how to take good Instagram pictures. Also, image editing skills are equally important. Here I highly recommend you use WorkinTool Image Converter. It is simple in operation and well-equipped with all the image functions. More importantly, it is 100 percent free to use. Now go download and experience the magic yourself.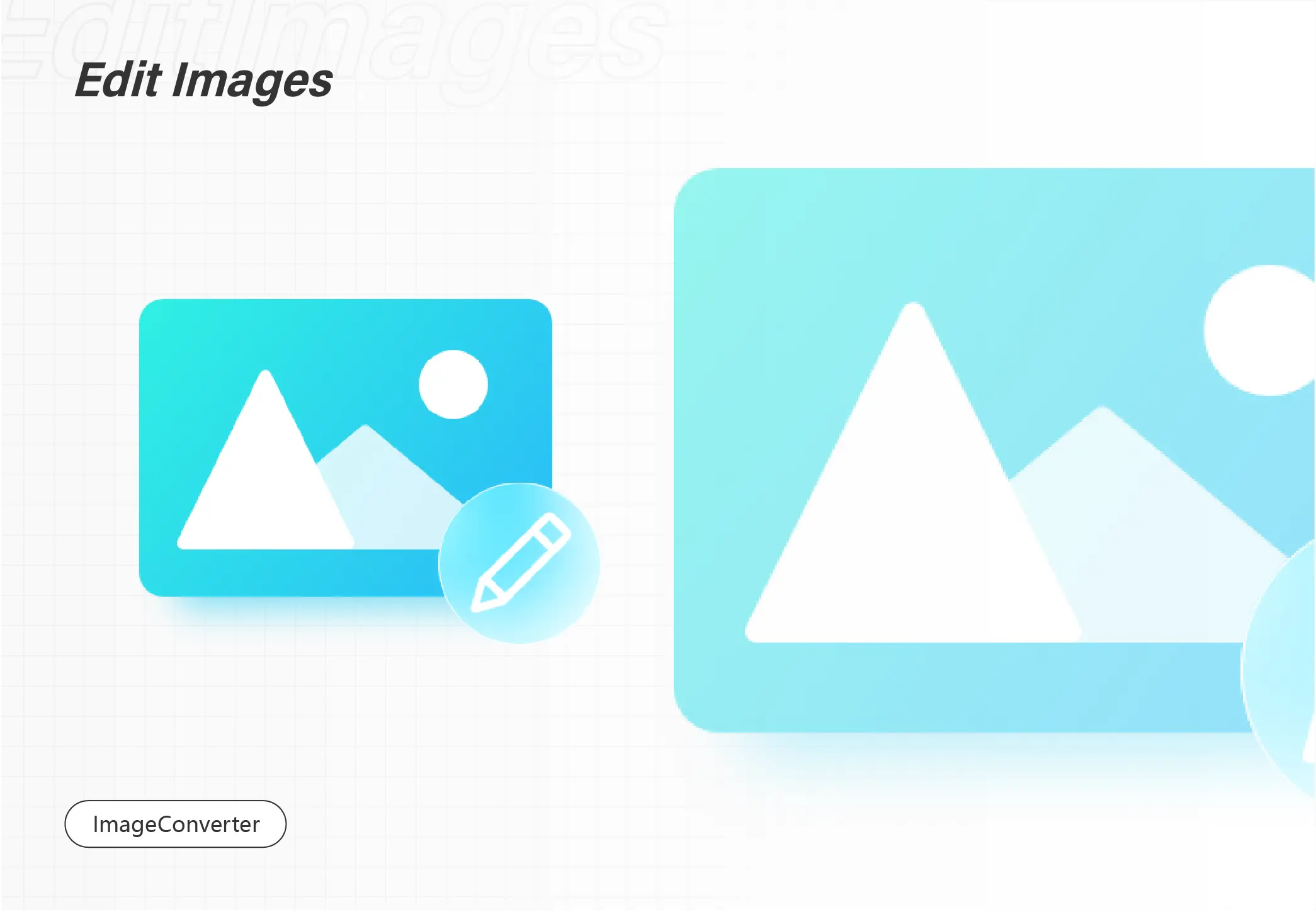 Top Tips for How to Take Good Instagram Pictures
According to rough statistics, there are over one billion monthly active Instagram users worldwide. Most of the users were between 18 and 34 years old. But how can you blame them? As the most famous and commonly-used social media image-sharing software, Instagram has infiltrated every aspect of our lives. I know that sometimes when you see pictures taken by professional photographers on Instagram, you admire those awesome photography techniques, and wonder when will you be able to do the same. Well, don't worry today you will get the answer to how to take good Instagram pictures like a pro.
Here is a list of four detailed tips on the very methods to get you to take gorgeous photos on Instagram. I know these tips work perfectly because I succeed in taking nice pictures by following them. And I get tons of likes. This list will definitely improve your photography skills. No matter whether you are traveling with your friends and want to take cute photos or just stay alone at home and want to have some fun pictures to post on Instagram, these methods will help, truly.
Details of How to Take Good Instagram Pictures
Since you are already taking Instagram pictures, If it weren't for the sophisticated equipment of professional photographers, most of us would be using our mobile phones to take pictures as I did. Learning how to take good Instagram pictures with iPhone requires some basic principles of photography knowledge. If you don't know any of them, just follow these tips:
1: Always Use Natural Light
Learning how to use light to take Instagram photos is the first lesson we are going to introduce to you. Lighting is so important to photos that you cannot speak for photography skills without lighting.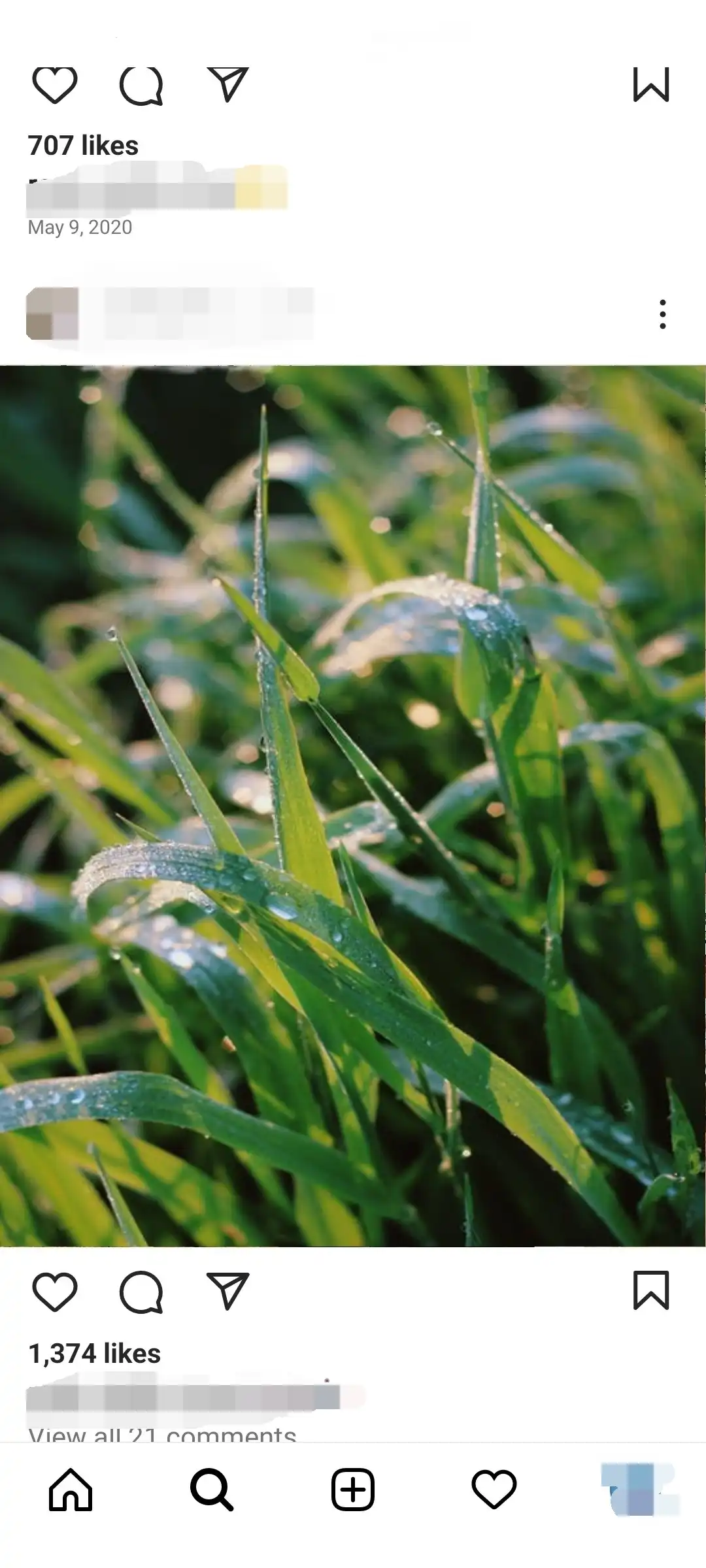 If it doesn't come to the last point, use natural light instead of flash. 
Using natural light instead of flash to take photos can increase the saturation of the image, making the image brighter and richer. Flash, on the other hand, can reduce the depth of the image, making the subject dim. So choose to shoot outdoors as much as possible. If it is not an option, try to take photos near the windows or open the lights on. Another case is that you have to take pictures at night. It is best for you to find a place where you can take photos with ambient light. You know, like building lights. (Normally moonlight is not enough)
2: Follow the Rule of Thirds
You know that a good composition for a photo is the key to helping you make it become great. There is a golden principle in photography called the rule of thirds. It usually refers to a method to divide the whole image into three portions and balance all objects in it. Maybe it is still a little bit hard to understand in words. Let me show you: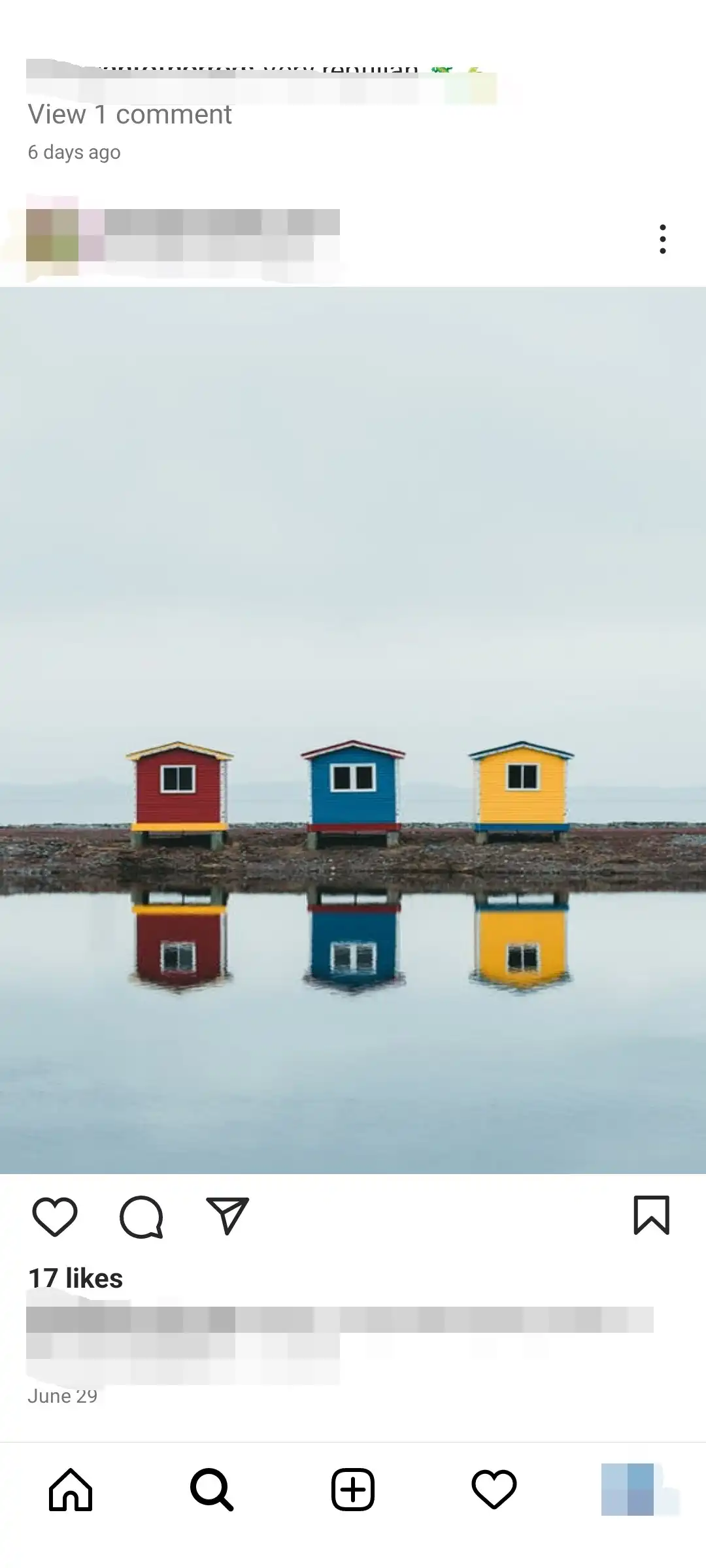 Like the Instagram picture above, if you have the main objects that you want to attract the viewer's attention. Then follow this rule to put them in the middle of the picture. However, you don't always have to put the subject in the middle. You can also put them in the corner of the photo, as long as there is something else to be on the opposite side of the picture to balance it.
If you don't know how to arrange the picture, both iPhone and Android cameras are equipped with the option to turn on the 3×3 grid.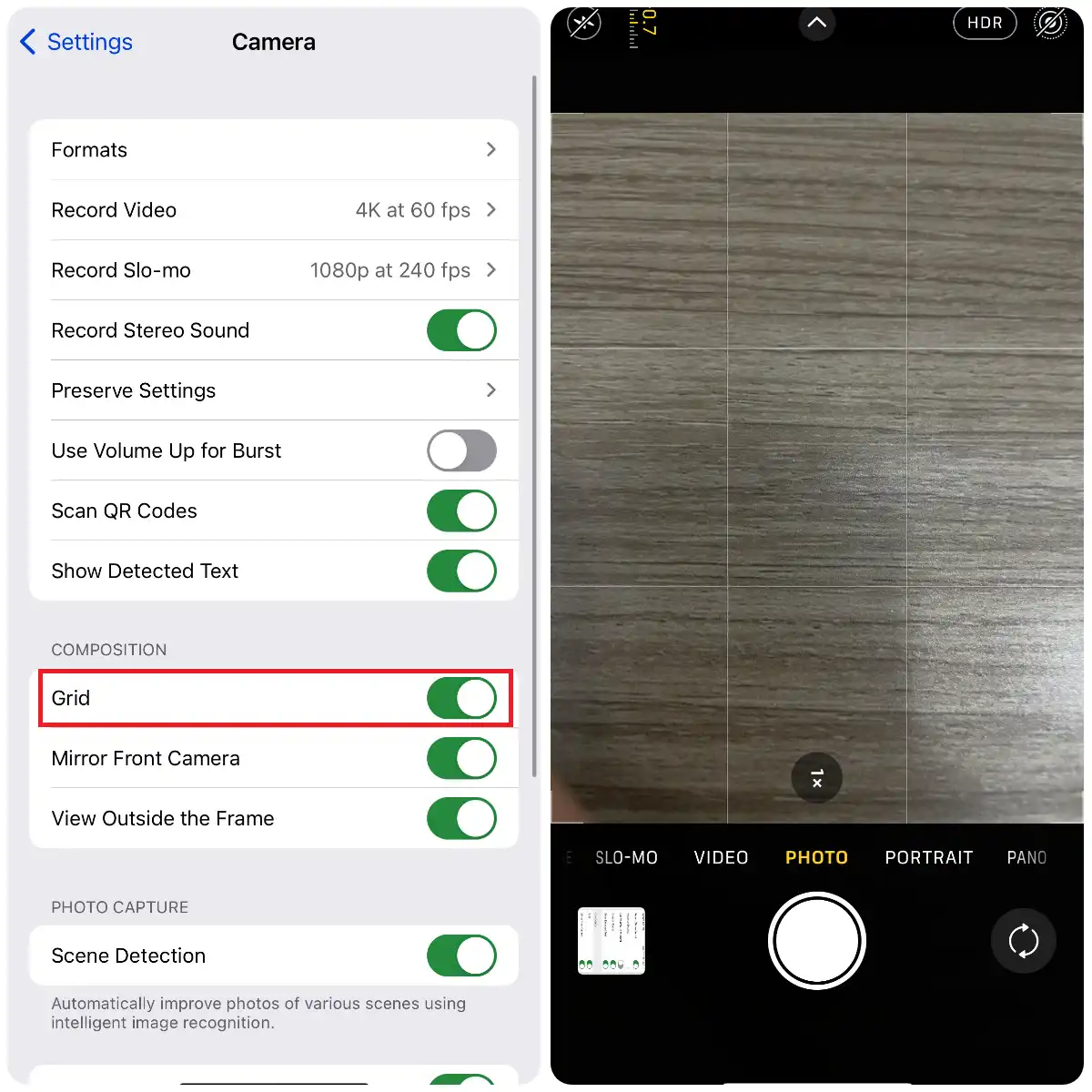 3: Practice Simple Poses
Are you sick of the scissor finger pose or the L loser pose? Well, we are not saying they are wrong, just sometimes you can switch to other new and interesting poses for a change you know. It doesn't have to be sophisticated. Keep it simple and comfortable and that is the key to presenting a natural feeling.
Don't feel awkward practicing. You are a professional model or a photographer. It's a perfectly normal process for many people to feel something is missing from the first tryout. Find yourself a mirror to practice your poses, and soon you will find the position that suits you best and shows your beauty best.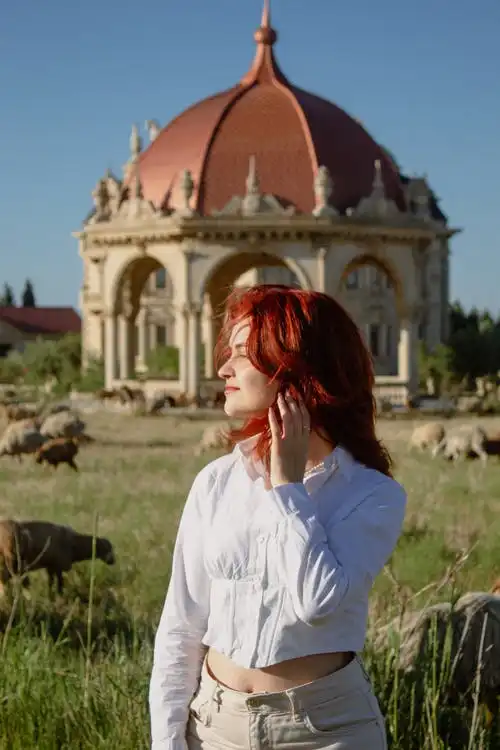 4: Don't Fake Expressions
Although Instagram has more than a billion users, the reality is that most people don't like to take pictures. Because they don't know how to make a face in front of the camera. Forcing yourself to fake a smile not only makes the picture look bad but also makes you more resistant to being photographed. Here is a trick: think of something that will make you genuinely happy before snapping.  If you smile from the bottom of your heart, you will find the picture will look greater. So, try to relax in front of the camera.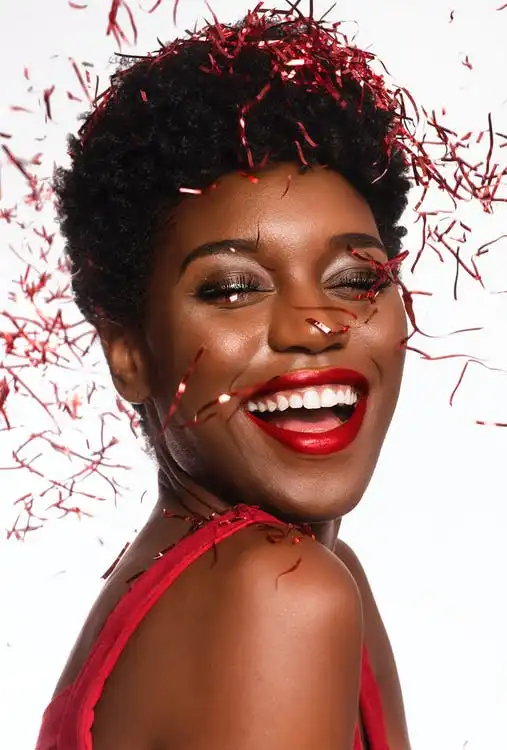 It is also okay to express other feelings in the pictures too. But you have to you so that the photo will seem more real.
Learn How to Edit Instagram Pictures After Taking
It takes more than just one or two tips to get a good Instagram shot. Learning how to edit images like a pro is also a very important photography skill. It helps you bring out the best in your images. It is critical to have a professional image processor to configure your photos to the best of their performance.
There are tons of image editors on the market including the most famous Photoshop. However, I am not going to suggest you use that. In addition to its high price, the complexity of the operation is one of the many blames. On the other hand, WorkinTool Image Converter has perfectly avoided them all to bring in the full image editing service. It is an all-in-one convenient image editing software. From image format conversion and size compression to image editing functions, it has them all. The WorkinTool Image Converter is not hard to operate at all. You can basically do all the process within three steps. More importantly, it is 100 percent free to use all the features inside. You don't have to worry about any exporting limits or watermarks.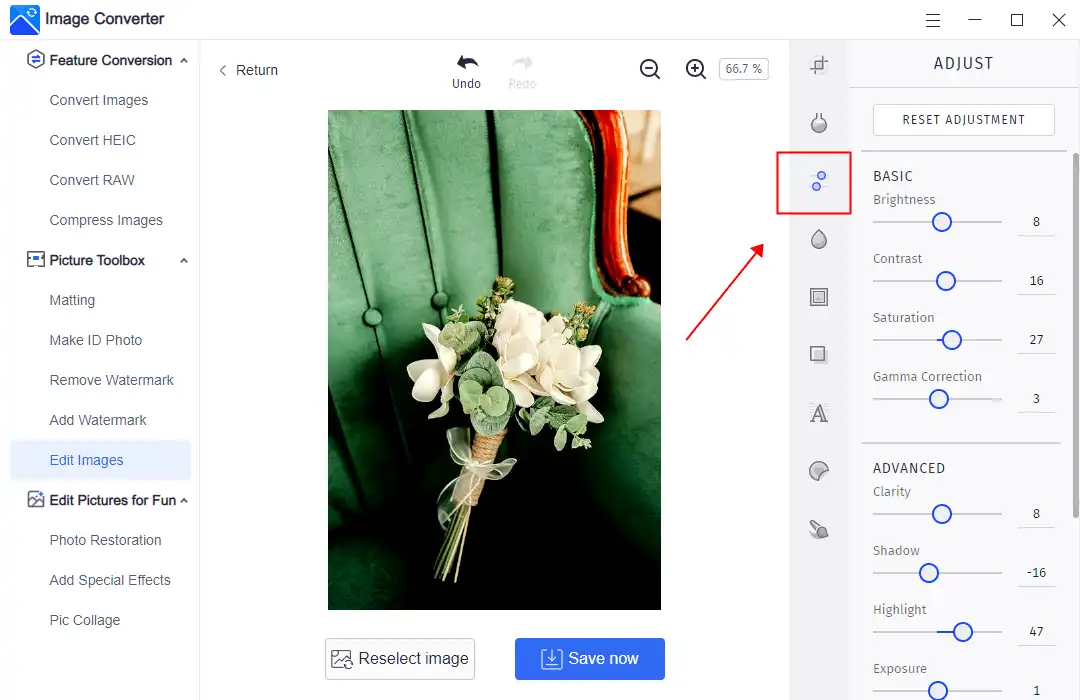 All the editing functions like image parameters, filters, cropping, text, and rotation are all here for users to adjust. You can just configure these parameters according to your preference. For example, if I want to make the contrast in the above image more intense, I will right-move the Contrast option. The same goes for other options. You can edit your image to the most ideal picture. But keep this in mind: Do not overdo it. Otherwise, you will ruin a picture that is already good enough.
More Tips Before taking
 Instagram Pictures
Give up HDR
It is always easy to over-edit a photo that is taken with HDR and results in a wasted Instagram picture. Try to turn off the HDR function before snapping. Even if there are some flaws in the picture, you can edit to erase them at any time.
Check Photo Mode
There are so many different photo modes on phone cameras. So, before the actual photo shoot, you need to check if it suits your photo.
One of the most popular modes is called "portrait mode", which is great when you are taking portraits because it will automatically detect other objects and blur them. However, it isn't always great for every type of photo taking. If you are taking photos of moving objects, I also suggest you switch to another mode.
Symmetry and Patterns
Whether it is natural or man-made, people love symmetry objects and patterns. A symmetrical structure can increase the entity of objects, like nature's animals and plants, and man-made buildings, which are based on symmetry as the main body. The same is true of symmetry in photographs, which attracts more attention. This is especially true for patterns. The diversity of patterns stimulates the human brain and increases pleasure. When shooting an INS image, it is better to emphasize the pattern in the image to get a like.
Products Reviews:
TrustScore
4
|
323
reviews