Best Photo Watermark Software Top 5 for Free 2022
For people who have the need to seek photo watermark software, we have offered a list of 5 different but equally awesome tools to consider. And among the top 5 we have thoroughly selected, I recommend WorkinTool Image Converter the most. With the simple and user-friendly interface design, users can easily make a customized watermark themselves, regardless of their experience. What's more, it is totally free to use all of its functions without any limits. So, don't wait any longer, go download and try for yourself now.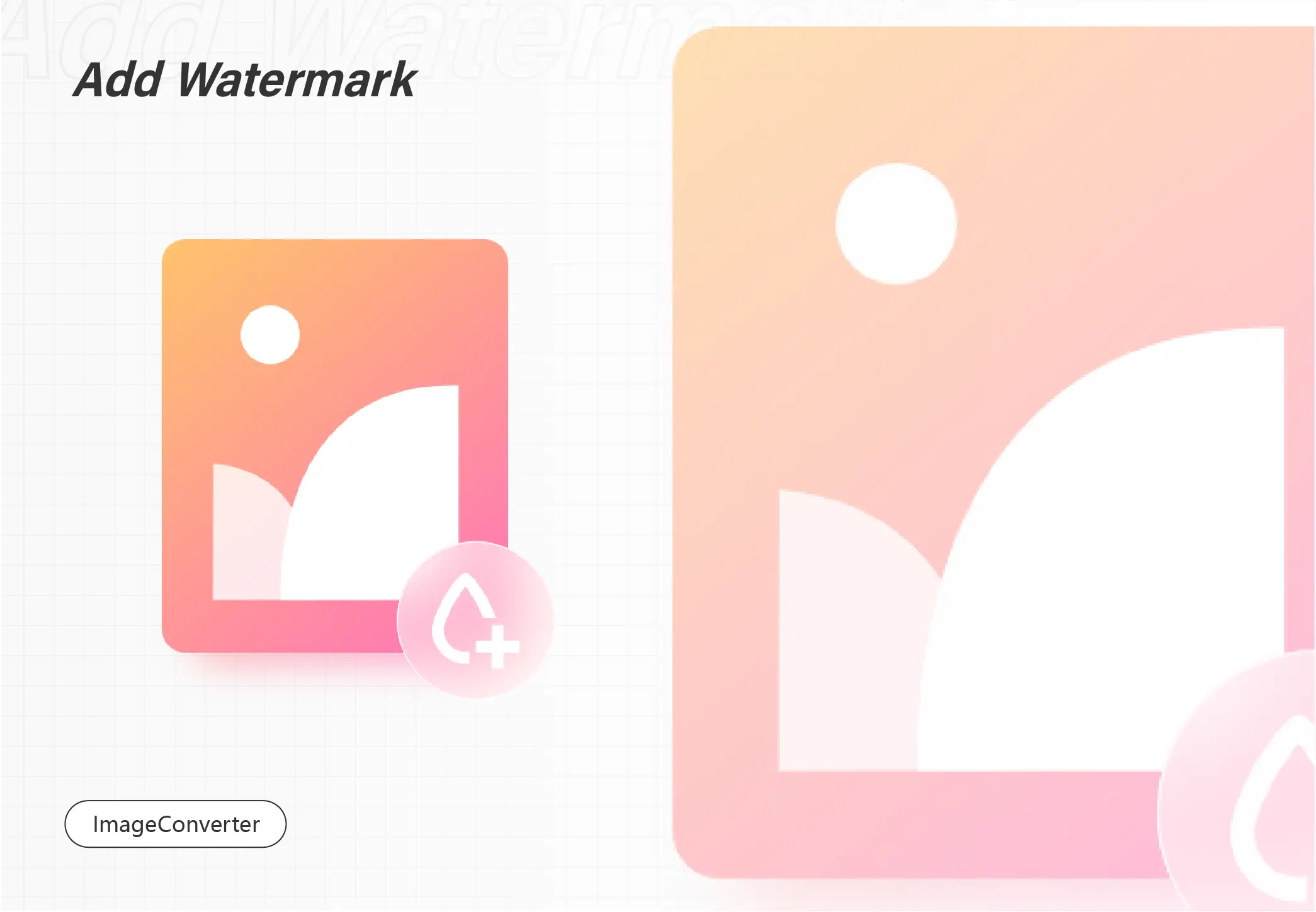 In this article, we thoughtfully select the top 5 best photo watermark software for free in 2022. We have made detailed comparisons among these five watermark tools. We looked into their pros and cons to make a conclusion on which is the best photo watermark software. Hope this list will help you find your appropriate photo watermark software.
Before we move on to the core content, first learn about why you should add a watermark to your photo and why it is vital. If you work in the photo industry, it is important to pay close attention to your original pictures. Copyright your creative outcomes, so they won't be stolen when you share them with others. For instance, you can add your name or signature to the image. You can also insert a logo into your pictures in order to highlight your brand. Moreover, it also works as a visual advertising element to raise the awareness of your brand.
On the other hand, you can remove watermarks from images. If you can not find the original version, you can remove the inserted watermark to get a copy.
---
Top 5 Photo Watermark Software
Here we choose the 5 best photo watermark software and compare features, prices, and compatibility. Read the following pros and cons to pick out your favorite photo watermark software.
Price: Free
Compatibility: Windows (currently), macOS (in soon)
WorkinTool Image Converter is a lightweight watermark editor. It not only deals with photo watermark issues but also supports coping with all kinds of image processing stuff. For adding watermarks, it allows you to add both text watermarks, and image watermarks to your file. In addition, you can insert as many watermarks as you require. You can also use this practical tool to remove unwanted watermarks from your picture as well. Moreover, it is simple to change your watermark formatting to whatever you like. In most cases, the watermarks vanish successfully and leave no effects on your photo. Besides, it allows you to do so many image editing operations like converting formats, changing photo backgrounds, rotating images, and so on.  With all these convenient functions, it can be enjoyed without spending a penny. What's more to expect?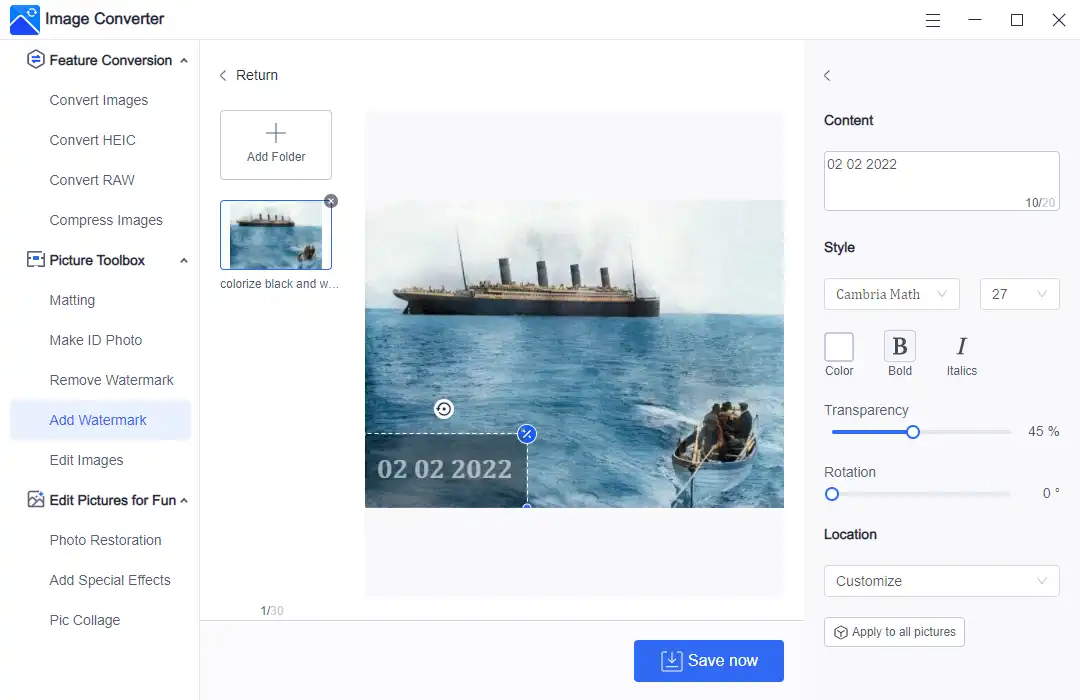 😊 PROS
Able to deal with multiple watermarks
Also supports other image editing functions for users to use.
Friendly user interface and easy access
Free to use
😢 CONS
Windows only up to now.
Not available to edit photos.
---
Price: Free trial available, $30 for a lifetime license
Compatibility: Windows, macOS
Mass Watermark is outstanding for processing large quantities of photo watermarks. The powerful batch feature allows you to deal with massive photo watermarks easily and quickly. Besides, it also supports image optimization to improve the overall quality of your pictures. In addition, it offers access to customize your watermarks as you prefer. Moreover, there is a quick export to web albums like Flickr.
As a watermark tool, it is surely great. But I have to say that, the difference between text watermark and picture watermark is very large. What's more, all design of the interface is a little bit old. The truth is that you can fold some of these features into one board, so you have more room to place the image, rather than putting it in a small area at the top right. It's a great piece of software, and it's functional. But it was a mistake to fail in his design.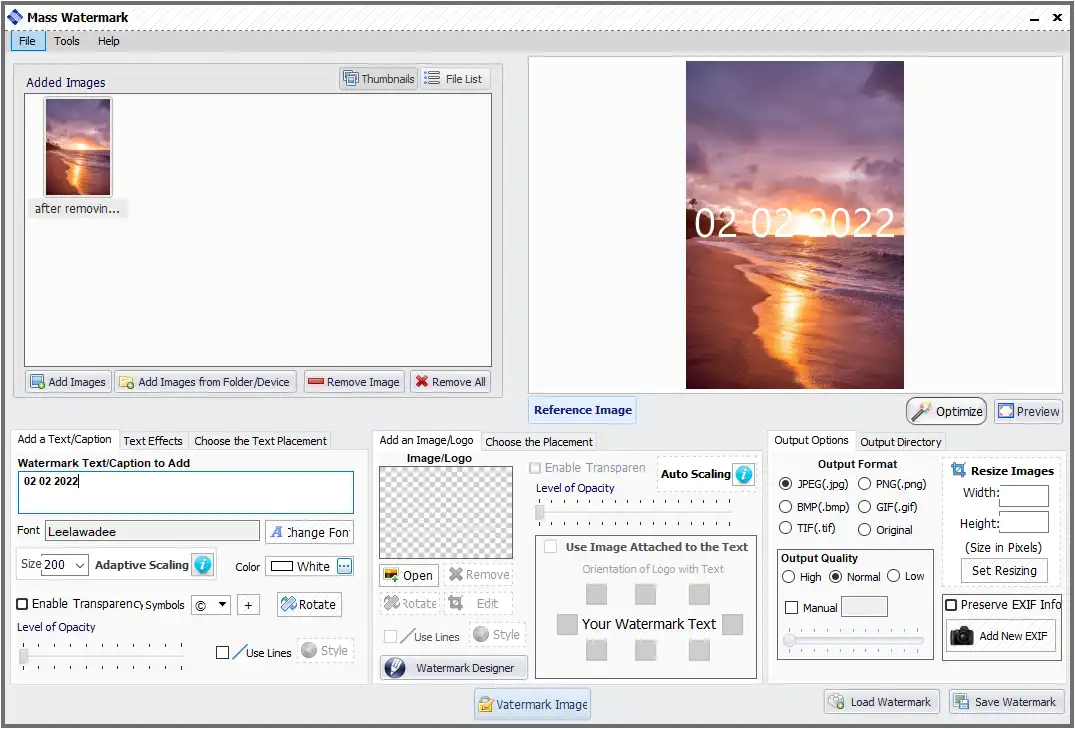 😊 PROS
Quick batch process
Able to create ZIP files
Cross-platform feature, quick to upload images to web albums
😢 CONS
Cluttered features may not be friendly to new users
Not available to preview the outcome
---
Price: Free
Compatibility: Web-based
In general, Water Marquee is an online watermark tool that provides various templates to help you customize your watermark. You can simply add text, logo, or insert a template into your image after uploading it to the platform. Then it is enabled to set all the formatting of your watermark, for instance, capacity and color. Moreover, you can also save the watermark to your desktop for further use.
However, based on the fact it is an online watermark tool, you don't need to download any software to make a picture process. It could also be one of the disadvantages. Without an Internet connection, you will have no access to this tool, which means you need to find another way to deal with your urgent trouble.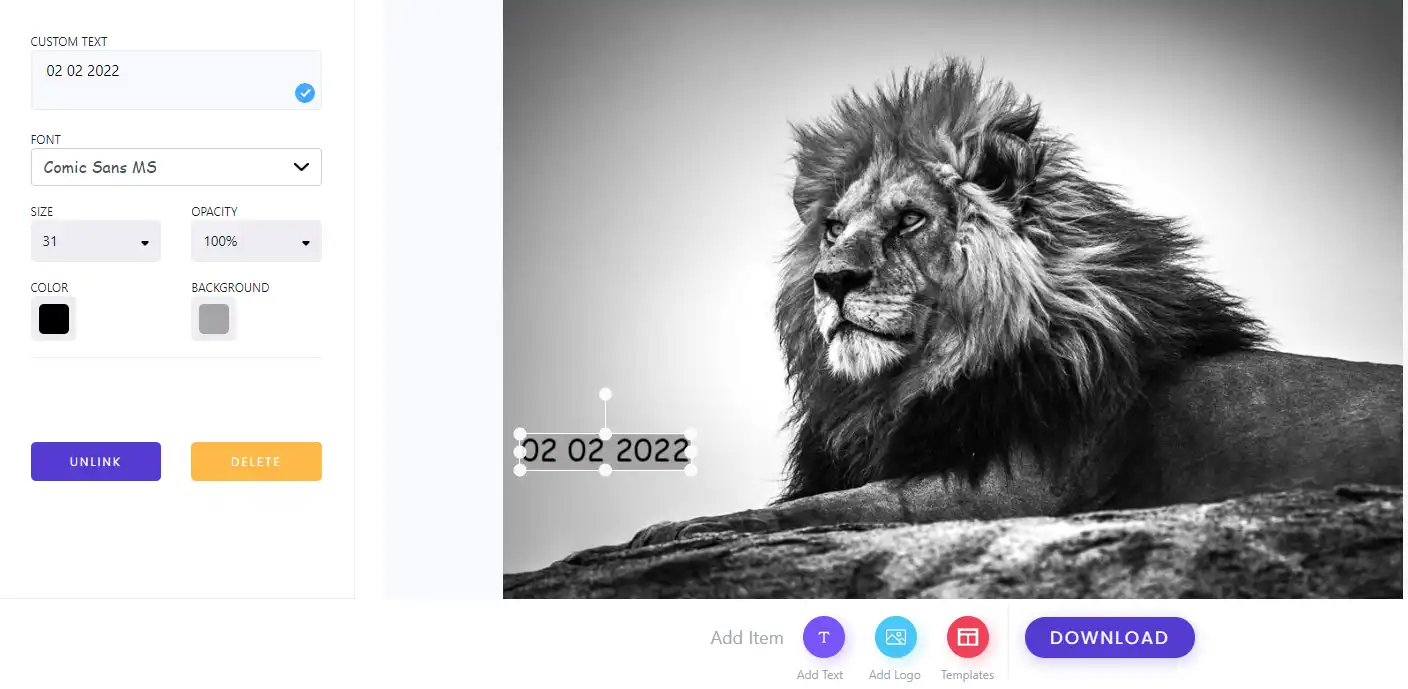 😊 PROS
Free and easily accessible
Offer plenty of creative templates
Simple process
😢 CONS
Demand internet connection
Only elementary image editing functions
---
Price: Freemium version, premium plans start from $29 for a single computer lifetime license
Compatibility: Windows
Arclab Watermark Studio is also a powerful tool to help you cope with multiple watermark issues. On the one hand, it supports adding multiple watermarks to an image. On the other hand, it also allows a batch process to add the same watermark to an unlimited number of images. Besides, it provides similar options to other watermark tools to customize your watermark. Make your own design with editing functions. In order to export a better outcome, this studio also offers access to resize your images. Moreover, it supports multiple formats, including JPEG, PNG, TIFF, and BMP. The highlight of the software is that it is able to upload a file folder to make the process easier.
But then again, even though it is the free desktop version, you can see the problem from the picture below. After inserting the original picture, you will see a watermark on the canvas. And that watermark is not what you want to add. It is the watermark that this free version forces on the processing software. If you want to get rid of it, you'll have to upgrade to a premium membership or use other software or methods to reprocess it.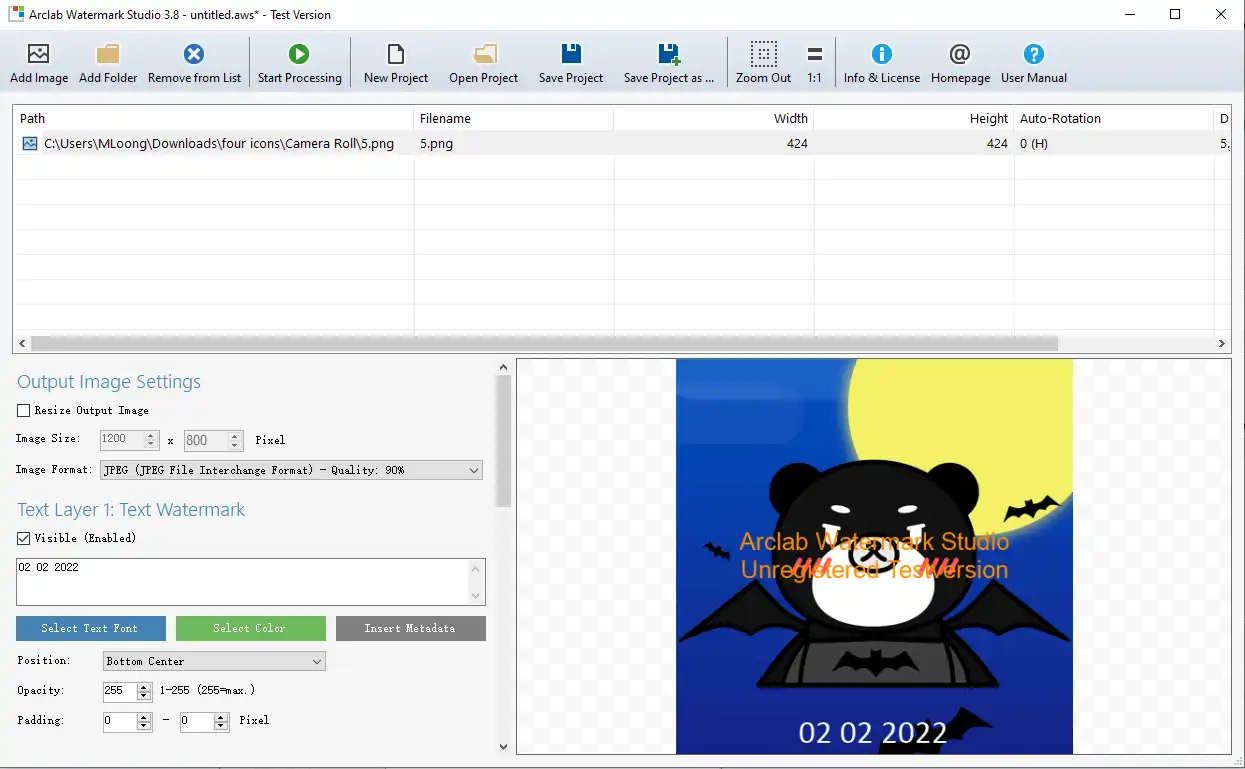 😊 PROS
Support various image formats
Cope with multiple files, even the whole folder
Offers premade templates
😢 CONS
Process seems complicated
Cluttered interface and not so user-friendly
---
Price: Free trial available, premium plans start from $29.95
Compatibility: Windows, macOS
In short, TSR Watermark Image software offers rich options to edit photos. It is easy for professional photographers to get started with this tool, as they may have previous experience with other image editing tools. And the most outstanding feature of this software is that it is able to make a 3D watermark. Besides, you can also watermark images taken with cameras through metadata.  However, the free trial version only contains a few features.
Even as professional as it seems, the interface is outdated. It doesn't have any sort of optimized aesthetic feel. Compared to other software, the interface feels like it's still from the 2000s. More to say, each function key before a long-distance, and as the protagonist of the picture, the preview interface is only a quarter of it. As a user, the experience isn't quite there yet.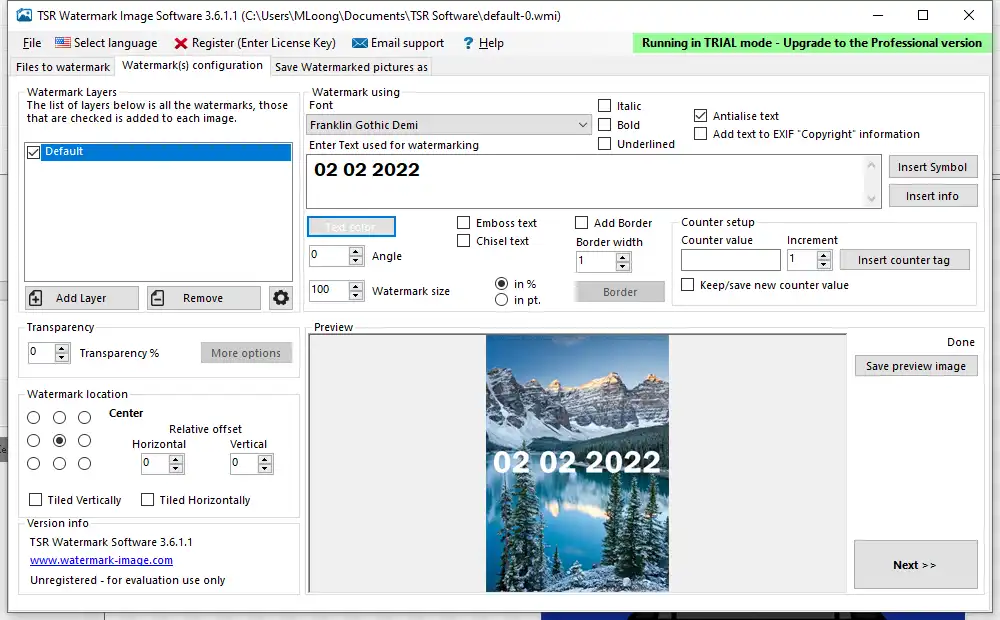 😊 PROS
Rich features including conversion
Considerable options to customize watermark
Supports 3D watermarks
😢 CONS
Lack of the drag-and-drop function
Complicated interface, difficult for beginners
---
Which is The Best Photo Watermark Software?
As you can see from the above 5 different but equally great photo watermark software that we have presented, in order to get a perfect picture with a watermark, a convenient tool is important. I am certain that at least one of those five is your desired watermark tool. But at last, I still want to add that WorkinTool Image Converter is awesome for users who are new to photo editing. Unlike Photoshop, it is super easy and user-friendly. No charges need and you can experience all the remarkable functions.
No matter which software you finally choose, I hope you can get the wanted result. In the meantime, if you have a better idea, feel free to contact us.
Products Reviews:
TrustScore
4
|
323
reviews