How to Extract Image from PDF Free Download | 3 Easy Methods
This is a three-way guide on how to extract image from PDF for free and offline. We provide two methods via Windows 10 and macOS built-in snipping tools to make an extraction. Meanwhile, there is also a solution to pull out multiple images from different PDF files with WorkinTool PDF converter.
Read this article for details within about 3.5 minutes.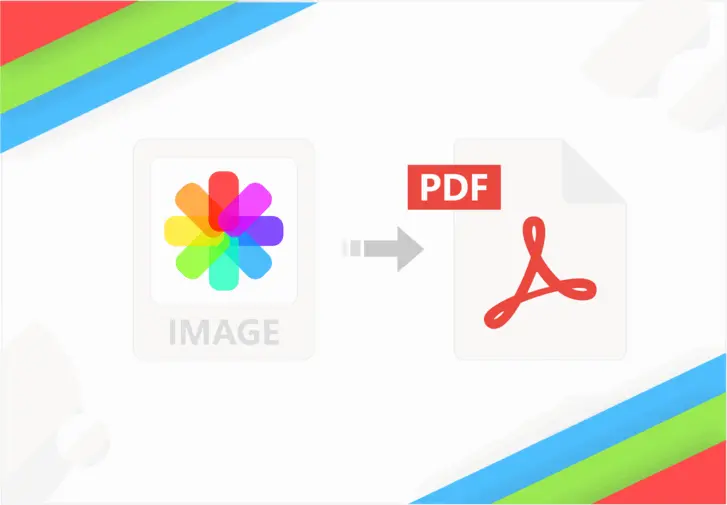 This guide illustrates how to extract image from PDF for free in 3 approaches. To be specific, you can use inbuilt snipping tools on Windows 10 and macOS, or apply a PDF image extracted to extract images from PDF files. In some occasions, you can just copy the photos you want from a PDF document, but it is not always accessible. Therefore, we recommend a way to screenshot image from PDF. Fortunately, Windows 10 and macOS have their own inbuilt snipping tool, so you don't need to rely on a third-party screenshot software. In order to extract multiple images from PDF, try WorkinTool PDF converter to achieve a quick and easy extraction from PDF to JPG.
There are many chances you demand extracting image from PDF to JPG. For instance:
You can pull out any attractive photo while viewing a PDF file. Save them from PDF to JPG for any other further purposes.

In many niches like online business, there may be a need for a commercial exhibition. Extract product-related images from PDF files and merge them into a photo album to make a commodity list and display all your merchandise.
Many information providers like travel agencies send PDF files containing images to convey concise information in their contents. Only read these pictures to acquire distilled pictorial messages and save your time.
---
How to Extract Image from PDF on Windows 10
If you want to save just one or a few images in a PDF file, you can apply the Windows inbuilt snipping tool. Up to Windows 10, the previous snipping tool is updated and has a new name, Snip & Sketch. So we will introduce how to use this feature to extract images from PDF documents by screenshot on Windows 10. Instead of the inbuilt snipping tool, you can also rely on any other tool for screenshot to pull out images from PDF.
To use Snip & Sketch:
Open Snip & Sketch in the menu. If you can't find it, use the Search feature. (If you don't have this tool, go to Microsoft Store and get Snip & Sketch.)
Open the PDF file and locate the images you want to extract.
Press Shift + Windows + S to open the screen capture bar. Select the area you want to cut, or use a window screenshot or full-screen snip.
You can quick-paste the snip to any editing window by Ctrl + V, or save it to wherever you like.
It also provides editing tools. Do whatever you need to the image.
In general, this method is super easy for screenshotting a single image from a PDF file. In addition, it is also approachable for several-photos extraction.
However, when it comes to extract multiple images from different PDF files, there may be many problems using this method.
Apart from that, this method include some keyboard shortcuts. So if you are not familiar with these shortcuts, you may find it relatively hard to make a screenshot in this approach.
How to Screenshot Image from PDF on Mac
Likewise, there is an inbuilt screenshot feature on macOS, and this built-in snipping tool also allows a quick extraction of images from PDF.
To copy image from PDF with a screenshot on Mac:
Open the PDF file and locate the image you want to extract.
Press Shift + ⌘ + 4
Drag your cursor over the image.
Release the cursor.
The extracted outcome will be automatically saved on your desktop as PNG.
You can also use the Space tool to select the whole area to do a quick snip.
However, this approach shares the same shortcomings with the method on Windows 10. That is, you have to repeat screenshotting for many times to pull out multiple images from PDF files. In this case, we suggest uttering a PDF expert to deal with this issue.
How to Extract Image from PDF with WorkinTool PDF Converter
There are many PDF tools provide a solution to extract images from PDF documents. You can choose a free download PDF to JPG converter from our list as you prefer. Herein, we will use WorkinTool PDF converter to make an illustration on how to extract images from PDF documents.
To extract image from PDF:
Download WorkinTool PDF converter and open it.
Drag your PDF files into the platform or select PDF from file.
In this window, choose Extract JPG.
You can also add more files to do a multiple extraction.
Click Convert.
In conclusion, this method allows a quick and easy access to extract multiple images from different PDF files within a few of clicks.
After extracting all the images, you may demand a combination from JPG to PDF for further purposes mentioned above.
In addition, if you want to extract entire pages from PDF file, read our guide to learn how to split PDF.
Why Choose WorkinTool
WorkinTool is one of the most prominent software service suppliers, devoting all our efforts to improve your office skills.
Powerful features: We provide multiple magic working tools to help you work more effectively and efficiently. We endeavor to achieve all your expectations about office tools. Our ultimate aim is to equip you with powerful arm fires in the workplace.
Professional Services: We are sophisticated in working tools, with 8-year experience as a professional SaaS provider.
Security first: We make great efforts to protect our users' privacy. Private information protection is our priority.
Free technical help: We provide 24/7 customer service support via email. We also deal with urgent issues via call.
User-oriented: We try our best to satisfy all needs that our users expect and aim to provide user-friendly products.
Safe and sound purchase: The entire payment process is encrypted with SSL.
Products Reviews:
TrustScore
4
|
323
reviews