How to Extract Pages from PDF for FREE on Windows
Does it bother you when you intend to extract specific page(s) from a PDF file? Come and check out this blog to teach you a new way to extract pages from PDF on Windows this year. More importantly, it is FREE, easy and safe. You can resort to a new tool in 2021–WorkinTool PDF converter to help you with this goal. After reading this article, you will know how you can and why you should use WorkinTool PDF converter to extract pages from PDF on Windows.
How to Extract Pages from PDF for FREE on Windows
Introducing WorkinTool
Extracting pages from PDF is quite a useful skill nowadays. Many people are wondering how this goal can be achieved without any license payment. Therefore, here we are to present a blog instruction on how to extract pages from PDF for free on Windows, especially with the help of a practical desktop tool this year–WorkinTool PDF converter.
In this blog, you will read the following topics:
Why Do You Need to Extract Pages from PDF?
How to Extract Pages from PDF for Free on Windows (Using WorkinTool)
Why Should You Use WorkinTool?
So let's unroll the scroll.
---
Why Do You Need to Extract Pages from PDF?
When you come across one page or even one chapter that grips your mind from an E-book, you definitely feel like storing it or them. When you need some specific pages from an electronic contract or legal document, you absolutely want to take them out of it directly.
So what would you like to do? It is certainly a way to take a screenshot of each page and turn it into PDF(s) later. However, if you favor the whole chapter, it is extremely painful and time-consuming to repeat the mentioned process.
That is why you need assistance from a powerful tool that allows you to separate your chosen pages from your original directly without changing their formats.
---
How to Extract Pages from PDF for Free on Windows (Using WorkinTool)
As mentioned above, a useful tool will be exceedingly helpful for PDF page extraction. However, which one should I select since there are so many options in the market. Today, we would like to introduce you to a practical one called WorkinTool, which is impressive enough to solve nearly all your PDF-related problems, including page splitting. Moreover, you can also use it to extract image from PDF. And it works perfectly.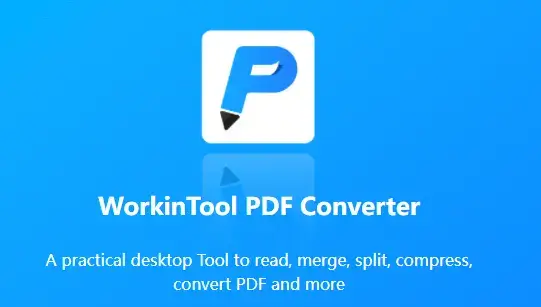 To break your selected page(s) out of your original file, you need three steps only:
Step 1. Open the tool, find Tool BOX, then find Split PDF and click on Select PDF file or just drop your file(s) to this area.
Step 2. Select the pages by typing the page range in the column or ticking the circle on the upper right side of each document.
Notes: Suppose that you want to extract 2 pages from this 10-page file, you need to notice that the default mode in WorkinTool is to check all the pages. All you need to do is:
To uncheck the circle of the pages that you don't intend to separate (not recommended if the pages that need extracting is a few in numbers)
or
To type the exact page numbers in the column highlighted, such as 1-2.
Then the pages will be pinpointed and ready for extraction.
Step 3. Click on Convert after you alter your save path if you want to.
There are two types of outcomes and it is up to you to decide.
Divide the pages and turn them into one single PDF.
Please cancel the checked circle beside the notice below Select pages if a whole PDF document with all your extracted pages is your intentional outcome.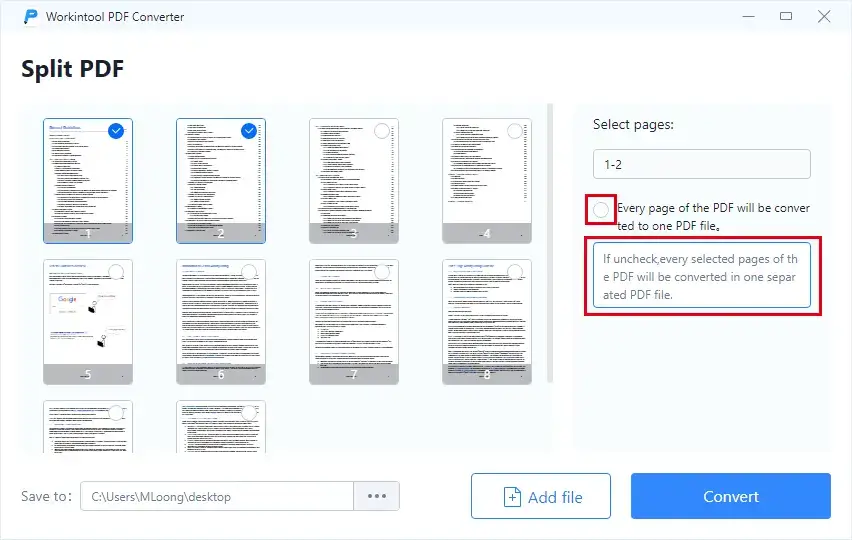 Cut the pages and save them as multiple PDF files.
Please leave the circle checked if you intend to take various separate PDF pages from your original file.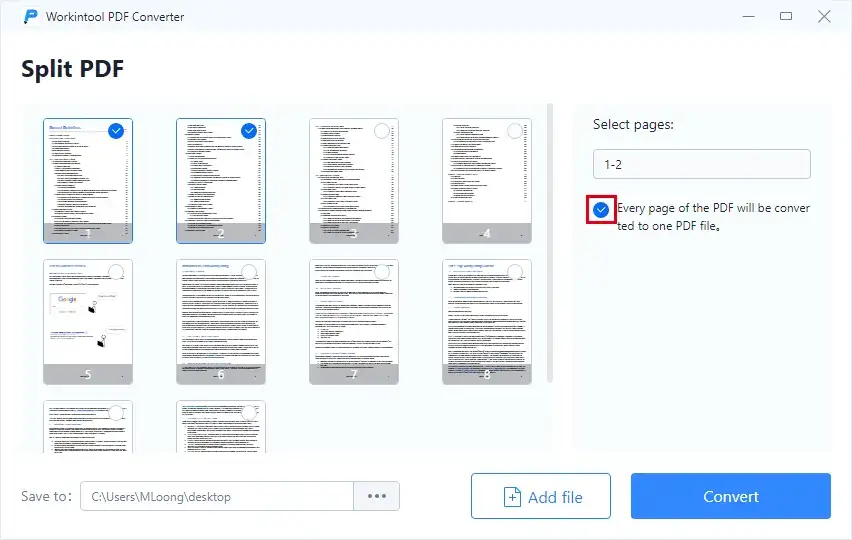 Step 4. Click on Open file to find your extracted page(s)
Here are the results:
The outcome: one single PDF (when you uncheck the circle)

The output: multiple PDF files (after you check the circle)

Now you can store the page(s) separated from your file and enjoy it or them later.
Other Thoughts
Also, you can master the skill to split PDF into multiple pages by referring to the blog on how to easily split PDF into multiple pages.
---
Why Should You Use WorkinTool?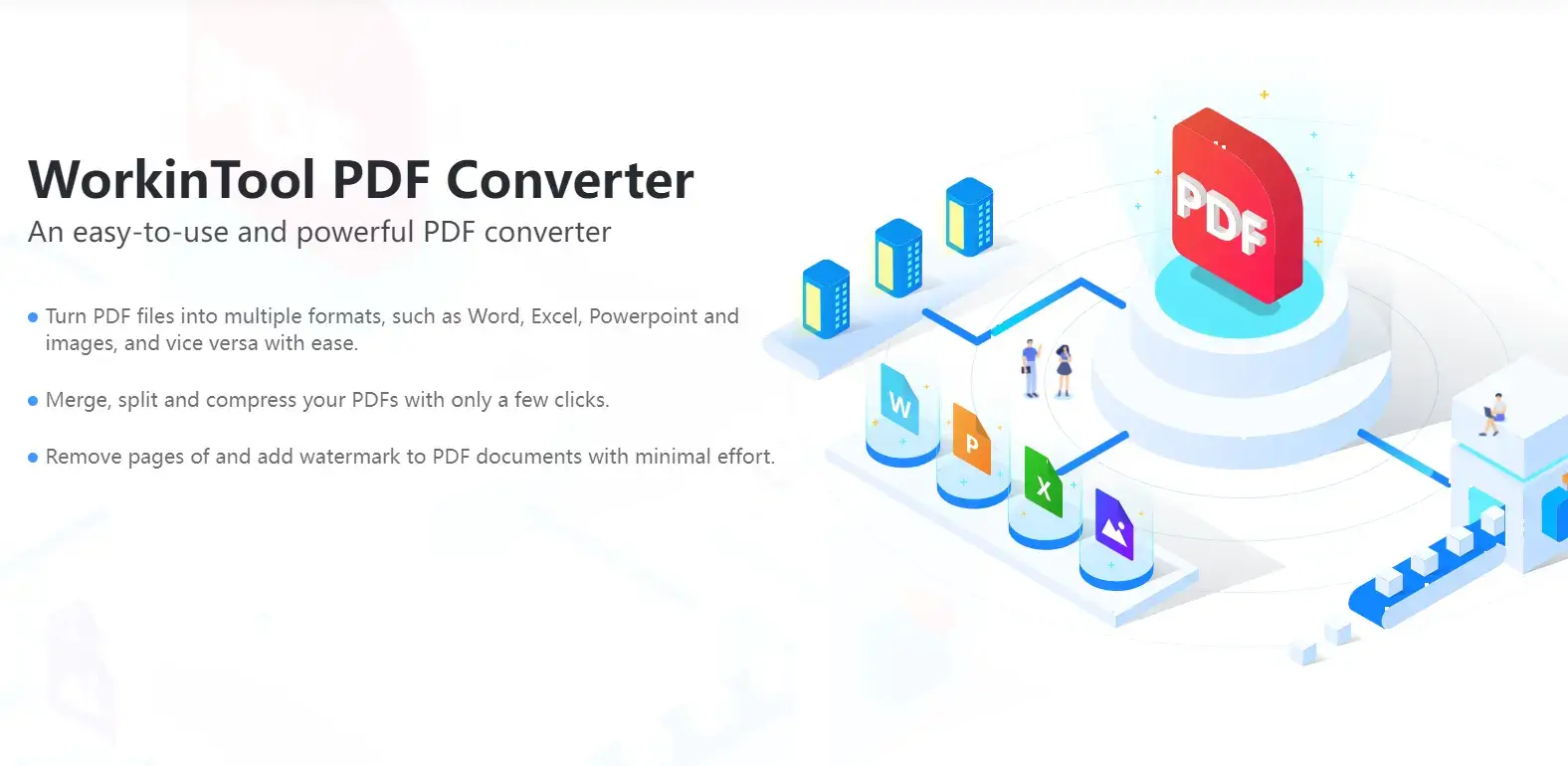 WorkinTool is a user-centric product.
WorkinTool PDF converter is a powerful all-in-one desktop tool developed by Shanghai Hudun-Tech Group, one of China's well-known Hi-Tech companies committed to helping and innovating people's lives with technology. Born with a mission to solve common PDF-connected problems, it aims to make work and study more convenient and easier. Also, It is under constant improvement with its developers continuously fixing the bugs spotted or upgradation by adding new function(s) so as to meet the users' changing needs. Its developers and designers do listen to what they say and will take their words into account when it comes to software upgrading. Therefore, there is always a surprise befalling whenever the tool is updated.
WorkinTool is lightweight and user-friendly.
WorkinTool PDF converter, based on rigorous research on the market, is designed with a lightweight interface to boost its user-friendliness. Taking up only a little PC space, it works perfectly with different Windows platforms, such as Win 11, 10, 8 and 7. With the built-in common features demanded, it will meet most customers' needs. Without complex navigation bars, it allows a user or even a beginner to find the desired function with great ease. Also, its clear guidance will instruct users in completing their conversion within a few steps.
WorkinTool is more than a PDF splitter.
WorkinTool, as mentioned above, provides you with extra PDF experience, in addition to PDF page splitting. You can make use of the other features created in this tool to read it, convert it, compress it, protect it, extract its image(s), remove its pages or place a watermark over it whenever you want to. It is time-saving and convenient if any of these needs occur since only a few clicks will give you the desired outcome.
WorkinTool is utterly FREE currently.
WorkinTool, as a new tool in the market this year, is now completely free to users worldwide. Apart from free download, the customers are welcome to enjoy all its features free of charge. However, it is a limited offer and shall expire in the future. But please rest assured that the duration of your free trial will far exceed 7 days.
---
Final Thoughts
Extracting pages from PDF will be time-saving and as easy as ABC with the help of a desktop tool. If you do require one to assist you in this objective or simply need a new one to replace your old one, you can try with WorkinTool, which enables you to easily, instantly and safely extract pages from PDF.
You can share your opinions on or experience with WorkinTool by leaving a comment.
Looking forward to your reply.