Free Download PDF Reader | Best in 2022
This list recommends the best free download PDF reader for three different software weight types in 2021. We assume that users will apply ultra-lightweight, lightweight and heavyweight PDF readers in various occasions. This best-performing list elaborates powerful features of three different PDF viewers, including WorkinTool, Adobe and Foxit.
Read our comparisons in about 4 minutes and find out which is the most compatible PDF reader for you.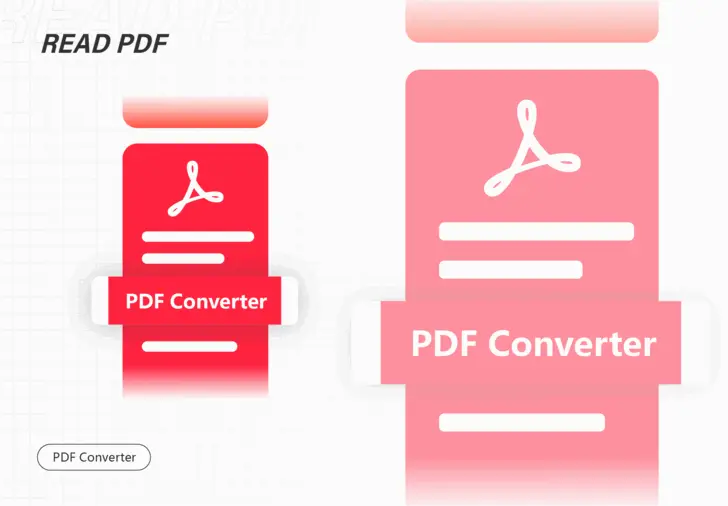 In this list, the best free download PDF reader will be introduced, each for three types considering the software weight. To begin with, we tested and evaluated dozens of PDF viewing software products. Then we investigated into their function features, design, uniqueness, and other traits. According to the weight design, we classified three groups of PDF readers and select the best of them respectively for various reading intentions. To be specific, they are ultra-lightweight, lightweight or medium weight, and heavy weight. Due to their disparity in weight-design, they have different functional characteristics.
In short, these desktop PDF readers show the best performance in their type:
Ultra-lightweight: WorkinTool PDF converter – 313 MB
Lightweight or medium weight: Foxit PDF reader – 556 MB
Heavyweight: Adobe Acrobat Reader DC – 663 MB
Basic Knowledge of PDF Readers
Before we move on to specific reviews on these outperformers, there are some basic knowledge you should grab.
Generally speaking, PDFs are important and the mostly used in almost every niche. In fact, you may find considerable PDF documents on the Internet and other parts of your work and life. Although it is easy for any Windows 10 users to open a PDF file via a web browser inbuilt PDF reader or Microsoft Office, you may need a more professional and faster offline PDF viewer to do a fine reading. A PDF reader provides auxiliary reading tools to help you better understand the contexts. It may also offer options like converting and combining to satisfy commercial demands. 
Considering their different features, we have some assumptions on occasions where you may need for these three different PDF readers.
Ultra-lightweight:  This type of software emphasizes more on 

auxiliary reading tools. Readers may only 

require elementary editing functions like highlighting. If your PDF file contains a large quantity of pages, it will take less time to load your file. This is suitable for intensive PDF reading, including learning materials and e-books.
Lightweight or medium weight: A lightweight or medium weight PDF reader may differ from others in many details. Most desktop viewers have other PDF-related functions, for example, converting or editing. In most cases, these tools are not free.
Heavyweight: In many workplaces, there is a need for a comprehensive tool to deal with PDF documents. This kind usually provides an all-around platform to cope with PDF files including viewing, editing, converting, merging, etc.
Of course, there are many available options. But choosing a preferred PDF reader is not only about their powerful functions. So you should subscribe the most suitable one for you.
Free Download WorkinTool PDF

Read

er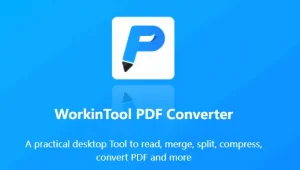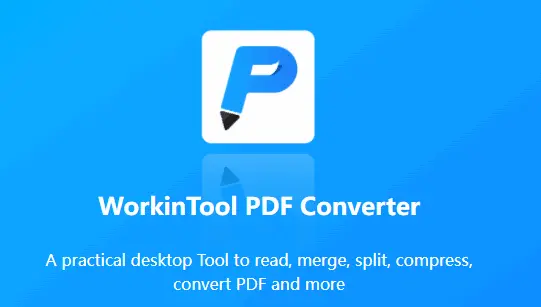 In short, WorkinTool PDF reader is an ultra-lightweight free download PDF viewer, which is an inbuilt tool of WorkinTool PDF converter.
PROS😘
A light reading platform to load faster
Support different reading modes
Provide many other PDF tools
Able to detect document outline, attachments, layouts
CONS🙁
Unable to edit
Unlike the other two PDF readers, this PDF viewer provides a light reading platform with only a few of buttons. Chances are that too many icons may distract you from reading. In this case, this reader is particularly compatible for pure and intensive reading.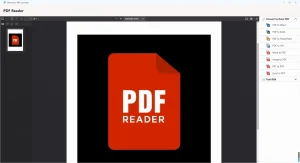 Although it is tiny, it isn't short in reading functions. You can simply rotate pages, scroll and spread the screen, etc.
In addition, there are many other free PDF tools you can apply. Convert your reading materials into Word/Excel/PPT/image if you require. You can also try merging, splitting, adding watermark, protecting, compressing, removing pages, etc.
The uniqueness of it lies in the ability to detect document outline and attachments. The pages are listed in thumbnails by default, and you can select a mode to stick out layouts.
Unfortunately, the only shortcoming of WorkinTool PDF reader is unable to edit. But it can be easily solved by converting the PDF file into an editable format like .doc.
Furthermore, We have an instruction in details on this new free PDF reader for 2021.
Free Download Foxit PDF Reader
Foxit PDF reader is another well-known name. In a sum, this free desktop PDF viewer is relatively lighter than Acrobat with almost the same powerful features.
PROS😘
Use a ribbon-style menu as Microsoft Office
Support older versions of Microsoft Windows
Safe reading mode disables JavaScript
CONS🙁
Some features require extensions and payment
Not easy-to-use for new users
Comparing other two PDF readers, the most noticeable difference of this reader is its application of a ribbon-style menu as Microsoft Office. In particular, this is convenient for users who are familiar with Microsoft Office platforms.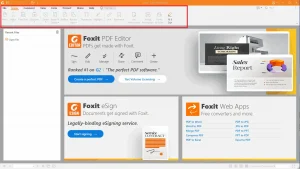 Apart from various editing features, the reader also supports old Windows versions, even including XP.
Another outstanding trait is about security. It offers a safe reading mode to automatically disable JavaScript embedded in downloaded PDF files.
Although there are useful tools, some of them may need extensions and payment.
On the one hand, the ribbon-style menu is good for Microsoft Office users. On the other hand, new subscribers may detour in finding features they require.
Advanced Adobe Acrobat Reader DC
Adobe is the creator of PDF and has been telling its own tales for almost 30 years. So it is the expert of PDF issues. In general, Adobe Acrobat Reader DC is a professional free download PDF viewer and supports almost everything you need to deal with PDF documents.
PROS😘
Cloud-based working system
Powerful auxiliary reading features
Various PDF manipulation
Tab view opening for multiple files simultaneously
CONS🙁
Relatively large
Some advanced features are premium
Broadly speaking, Adobe provides a storage cloud, and you can connect your Adobe Acrobat Reader DC to any other Adobe product. The PDF reader also supports opening files from other storage clouds, including Dropbox, Microsoft OneDrive, etc. The platform also allows you to star your files, and you can select any file you want in a Starred sidebar.
In addition, Adobe Acrobat Reader DC provides tools to help you cope with your PDF reading. For instance, you can highlight any important text, add text for annotation, add sticky note, add stamp, sign documents by typing or drawing a signature, etc. These powerful auxiliary reading tools can be helpful in any business filed.
There are many other operations you can do to cope with PDF issues.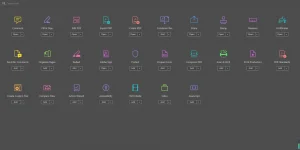 In short, the trait that really makes Acrobat outstanding from other PDF readers is that it supports a tab view. This allows users to open multiple PDF files at the same time in different sub-windows.
Because of all these features, Adobe Acrobat Reader DC is relatively larger than other counterparts. In addition, although it offers comprehensive PDF functions, many of them are premium.
In this case, we only suggest using Adobe Acrobat Reader DC for professional and advanced demands.
So, which is the best Free Download PDF Reader for 2021?
In conclusion, it is not easy to make a decision on which is the best from them. Since we have classified these free download PDF readers into three groups according to their software weight at the very beginning, each type is suitable for different condition.
Therefore, you can choose which one is the most compatible for you rather than name which is the best from them.
Products Reviews:
TrustScore
4
|
323
reviews