How to Delete Pages from PDF on Windows, Mac, Online
Wondering how to delete a blank page or other pages from a PDF file? This WorkinTool PDF Converter is an all-in-one PDF converter and editor. To manage PDF pages, it allows you to delete, insert, extract, rearrange, duplicate, and more. It is entirely free to use with no restrictions. Download it for free to cope with all PDF issues.
⭐ 100% FREE to deal with PDF troubles
⭐ All-around PDF solutions are accessible
⭐ Easy to navigate with an intuitive user interface
⭐ No watermarks or other limits to use
⭐ Batch convert PDF files simultaneously
How to Delete Pages from PDF on Windows, Mac, Online
PDF documents are frequently used in the daily office. Since it remains the same formatting on any device, it is loved by many officers as a preferred transmission file format. However, not similar to those editable file formats, to view and edit PDF files, you need to rely on proficient PDF editor tools. Sometimes, we inevitably need to organize the PDF pages by inserting, deleting, extracting, rearranging, etc. This guide will show you how to delete pages from PDF for FREE on Windows, Mac, and online. Stick to it and find the answer here.
How to Delete Pages from PDF for Free on Windows
📌 Solution 1. Remove PDF Pages with PDF Converter Software
First of all, to delete pages from a PDF, like removing blank PDF pages, you can use a professional PDF editor. Actually, there is numerous PDF editing software on Windows. Adobe Acrobat can be said to be the most authoritative one. However, it is paid and costs highly. Here, we'd like to recommend the best free alternative PDF editor of Adobe Acrobat, WorkinTool PDF Converter. Unlike those that cost or have several hidden limits, this PDF editor is 100% free to access without any requirement. WorkinTool can fix nearly all PDF issues. It provides you with two solutions to remove pages from your PDF document. You can select the specific feature on the user interface directly, or you can choose the PDF editor to arrange the PDF pages further. Check the exact steps below.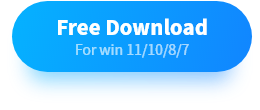 How to delete pages from PDF with the free WorkinTool PDF Converter
Method 1. Use the Remove Pages Feature
Step1. Launch the WorkinTool PDF Converter and click Tool Box> Remove Pages on the dashboard. Then import your PDF file.

Step2. Pick the page you want to delete. Batch selection is feasible. Then press the Remove page button to start the conversion.

📢 This solution can solve your problem quickly and directly. After editing, your PDF file will be directly saved in your local folder. You can open it to check the result.
Method 2. Use the PDF Editor Tool
Step1. Open WorkinTool PDF Converter, then pick View & Edit> PDF Edit and upload your PDF document.

Step2. Click the Document Edit button on the top menu bar. Select a page you want to remove and click Delete Pages on the toolbar. Then press Save As to download the edited PDF to your computer.

📢 In comparison, this solution offers you more options to arrange PDF pages, like rotating, duplicating, inserting, changing orders, etc.
Other PDF Solutions for WorkinTool PDF Converter
📌 Solution 2. Delete PDF Pages with Microsoft Edge
Apart from PDF editing software, the default Microsoft Edge can also help you delete pages from a PDF file. Microsoft Edge is a powerful browser built on the Windows system, which can also help you check and make simple edits to the PDF file. As for managing PDF pages, it helps you remove blank and other unnecessary pages. However, it fails to do other PDF page management.
How to remove pages from a PDF using Microsoft Edge
Step1. Right-click on your PDF document and select Open with Microsoft Edge.
Step2. Click the Print icon on the upper menu bar. Select print as the Save as PDF and customize the PDF pages you want to preserve.
Step3. Press the Save button and select the save path to download the edited PDF file.

📢 This method is effective, but it requires you to type the page numbers manually.
How to Remove Pages from a PDF for Free on Mac
Need to edit the PDF pages on Mac, you can try the Preview default on the Mac system. It is a tool that comes with your Mac computer, which allows you to view and edit PDF and several image files. As for the PDF document, the Preview permits you to mark the PDF file with text, lines, highlighter, signature, etc. Moreover, it also contains various advanced features, such as protecting your confidential documents with a password, merging PDF files, converting files among PDFs and images, etc. Thanks to this, Mac users don't have to pick and install additional PDF editing tools.
How to delete pages from a PDF on Mac via Preview
Step1. Right-click on your PDF file and select Open with Preview.
Step2. Click View > Thumbnails to check the PDF pages on the left.
Step3. Click on the page and press Edit>Delete to remove it. Then paste File> Save to download the converted PDF file to your computer.

How to Delete Pages from a PDF for Free Online
It is very common that some users are unwilling to download and install desktop software. If you deem that as well. An online PDF page remover may be more suitable. WorkinTool has also explored a free online PDF converter for you to use. The online version is suitable for any system or device. Meanwhile, it lets you get away from software installation troubles. But in contrast, it is not as comprehensive as the desktop PDF converter. It also has an uploaded file size restriction, which allows you to upload a PDF file within 50 MB.
How to delete pages from PDF files online with WorkinTool
Step1. Go to the WorkinTool Online PDF Converter webpage and select Remove Pages. Then upload your PDF file.

Step2. Click the Page you want to delete, then press Convert. After seconds you can get the new PDF without blank pages or other unnecessary pages. Press Download to save the converted PDF document.

📢 The online solution is convenient and compatible with multiple devices. However, the online tool has restrictions on the uploaded file size (up to 50 MB).
FAQs for PDF Page Removal
✨ Can you remove a single page from a PDF?
Yes. The above solutions are effective in removing multiple PDF pages as well as deleting a single page from a PDF. Just select only one page to delete.
✨ How do I delete a page from a PDF without Acrobat?
On Windows, you can try to use the best free Acrobat alternative, WorkinTool PDF Converter. On Mac, a default Preview is a good option.
✨ How to delete pages from PDF in Adobe Reader
Suppose you have ever subscribed to Adobe and used to edit PDFs with it. You can try to use it to remove PDF pages. Just import the PDF file to it and select Tools > Organize Pages to delete pages.
The Final Words
Now you may know how to delete pages from a PDF document. These recommended free tools can help you take one page out of a PDF or remove multiple PDF pages at a time. Deleting and inserting blank PDF pages is also accessible in some of those PDF editors. In case you need to cope with PDF files frequently, professional PDF editor software is a better option.