How to Search a PDF for a Word on Laptop Quickly
Want to search a PDF for words or phrases quickly? Try the effective PDF editors provided here. Here are solutions for nearly all devices, easy to learn how to search in a PDF on Windows, Mac, etc. WorkinTool PDF Converter also provides an online version for all its users. Have a free trial right now to edit, convert, compress PDF, and more within seconds.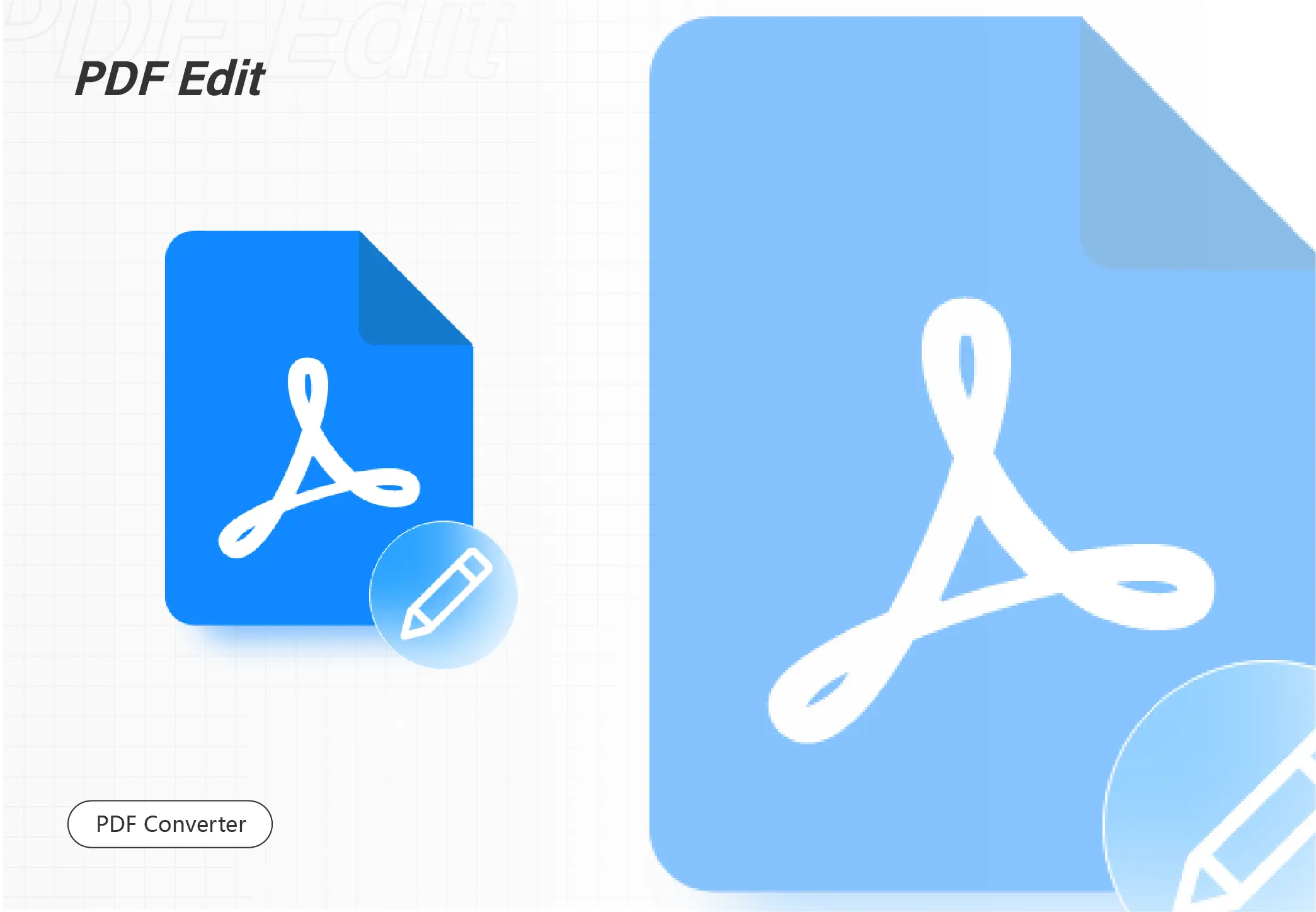 How to Search a PDF for a Word on Laptop Quickly
The PDF file is a relatively special file format. It is not as editable as Word, Excel, PPT, etc. Also, to open and make changes to it,  you have to resort to an expert PDF reader and editor. This post mainly focuses on how to search a PDF for a specific word or phrase on a laptop easily and quickly, using professional PDF readers – WorkinTool PDF Converter, Adobe Acrobat, and Foxit, and the built-in tool for Mac – Preview. Also, a way to make a scanned PDF searchable is available here.
How to Search for a Word in a PDF on Windows
1️⃣ Search in a PDF for a Word or Phrase with WorkinTool PDF Converter
WorkinTool PDF Converter is a multifunctional PDF processor that is available on Windows. Unlike most PDF editors in the market, it is designed to be utterly free. There are no hidden limits or costs at all. Although it is new to the market, it has already appealed to plenty of users, for it is indeed comprehensive and effective. The online PDF Converter of WorkinTool is attainable as well. If the program is a hassle for you, you can try it in the first place. Here are the concluded pros and cons of it.
Pros
Cons

Utterly free for all features
Easy and quick to solve PDF troubles
Combine nearly all PDF tools
Free of ads and viruses throughout the operation
Online version available

Available in Windows only
Now, you may have a basic understanding of WorkinTool PDF Converter. Check out how to search a PDF for a specific word with it.
Step1. Launch the software, and then select View & Edit > PDF Edit on the default interface. Upload a PDF file you want to search for by choosing from a local folder or dropping it.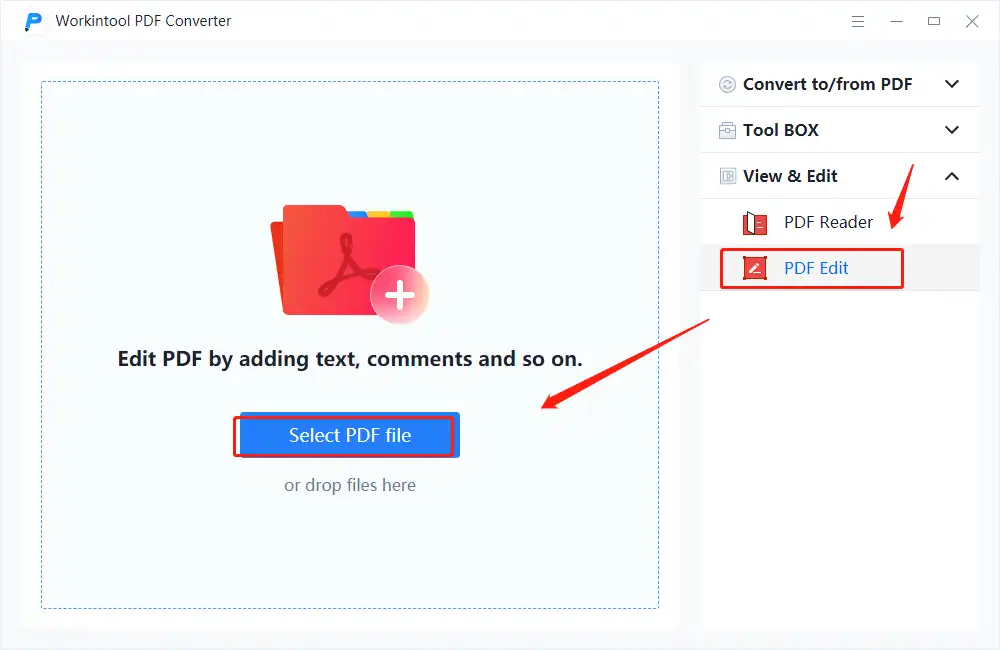 Step2. Click on the find icon, then type the content you want to find in the current PDF document. Then the related content will be highlighted.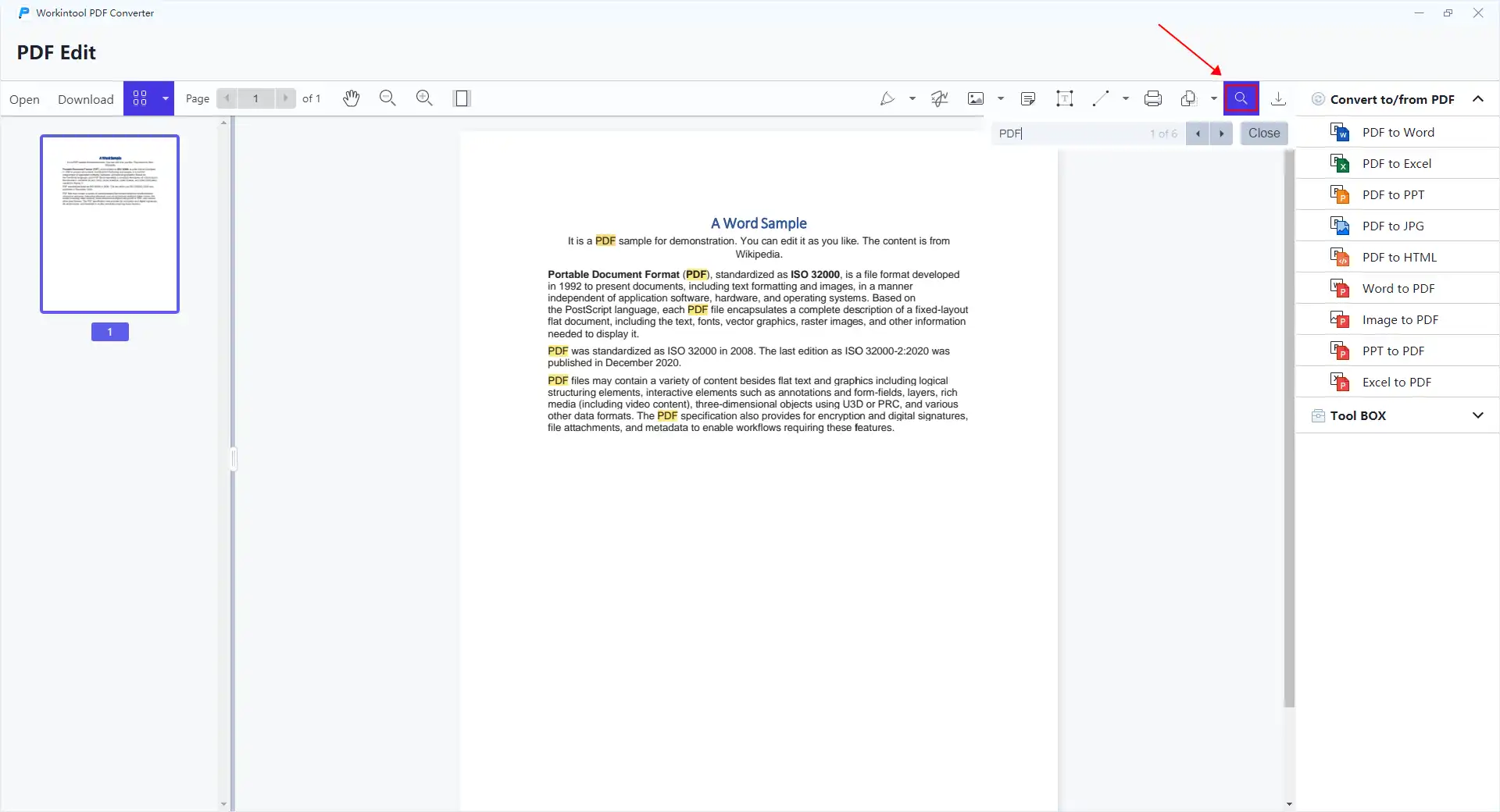 📢 More to Share: How to Search a Scanned PDF Using WorkinTool PDF Converter
If the PDF file is scanned (that means all the text is saved as an image within the PDF file), you cannot search the word in it directly. Want to edit it, you have to convert it to an editable format first. WorkinTool PDF Converter can do that as well. You can convert PDFs to editable Word, PPT, Excel, etc. In the following, you can see how to search a scanned PDF by converting PDF to Word with it.
Choose Convert to/from PDF> PDF to Word, then upload a scanned PDF file.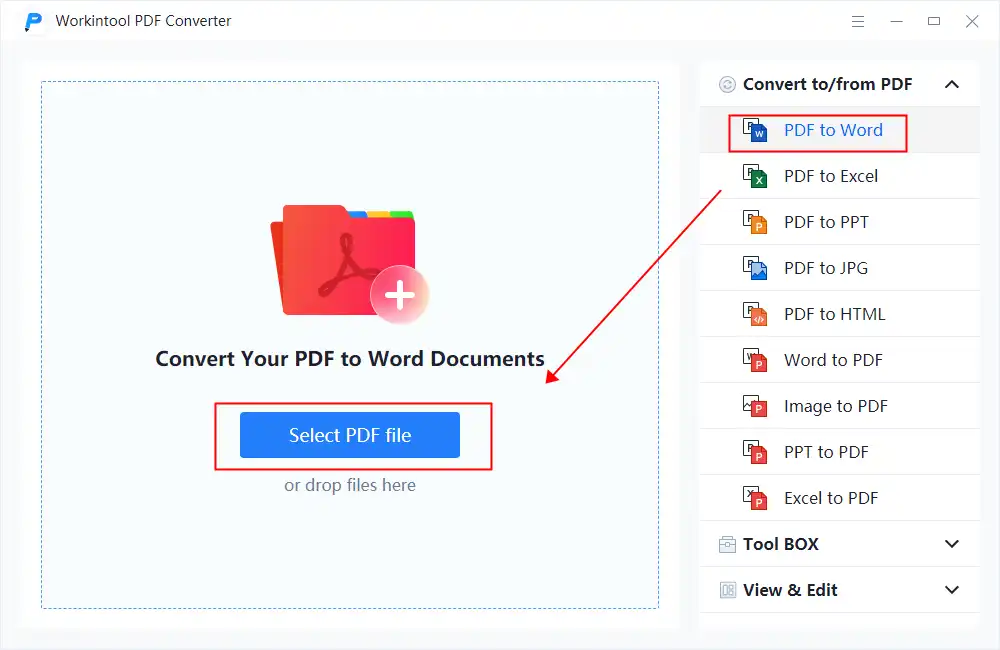 Click Convert to change the format. Then open the doc file to search for a word or phrase.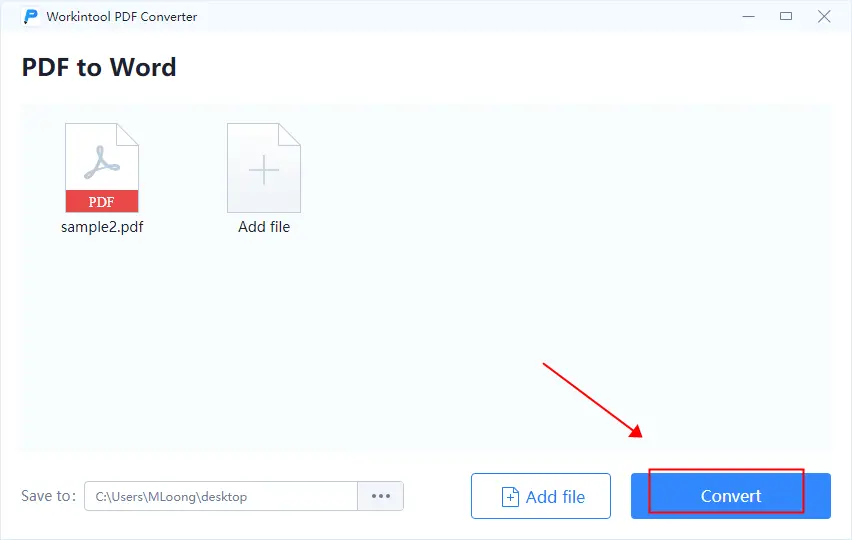 More PDF Editing Tutorials
2️⃣ Search a PDF for a Word or Replace a Word in Adobe Acrobat
Adobe Acrobat is a sophisticated PDF processor. As for the feature of searching in PDF, it also realizes replacing a word in PDF with its OCR (optional character recognition) technology. It is arguably the most powerful PDF editor in the industry. However, it is not designed for free and the subscription fee is relatively expensive. Adobe provides a seven-day free trial. You can try it first, then decide whether to subscribe or not.
Pros
Cons

Authoritative and comprehensive
Fascinating OCR technology
Support all devices

High subscription fees
Need to fill out personal payment information
Hard to operate for beginners
Step1. Open Adobe Acrobat, find File> Open to import the PDF file.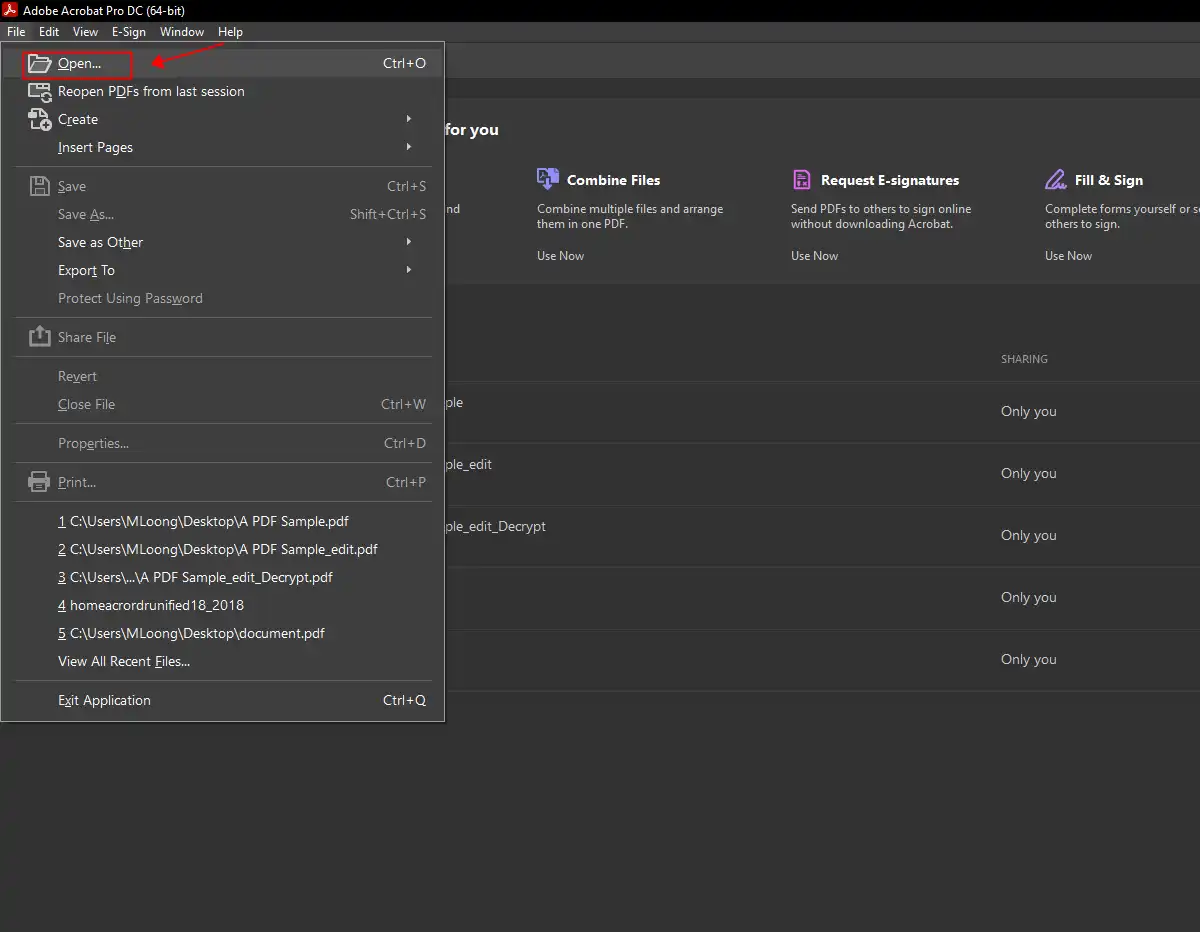 Step2. Click the Find Text icon, then add the specific word you want to search for.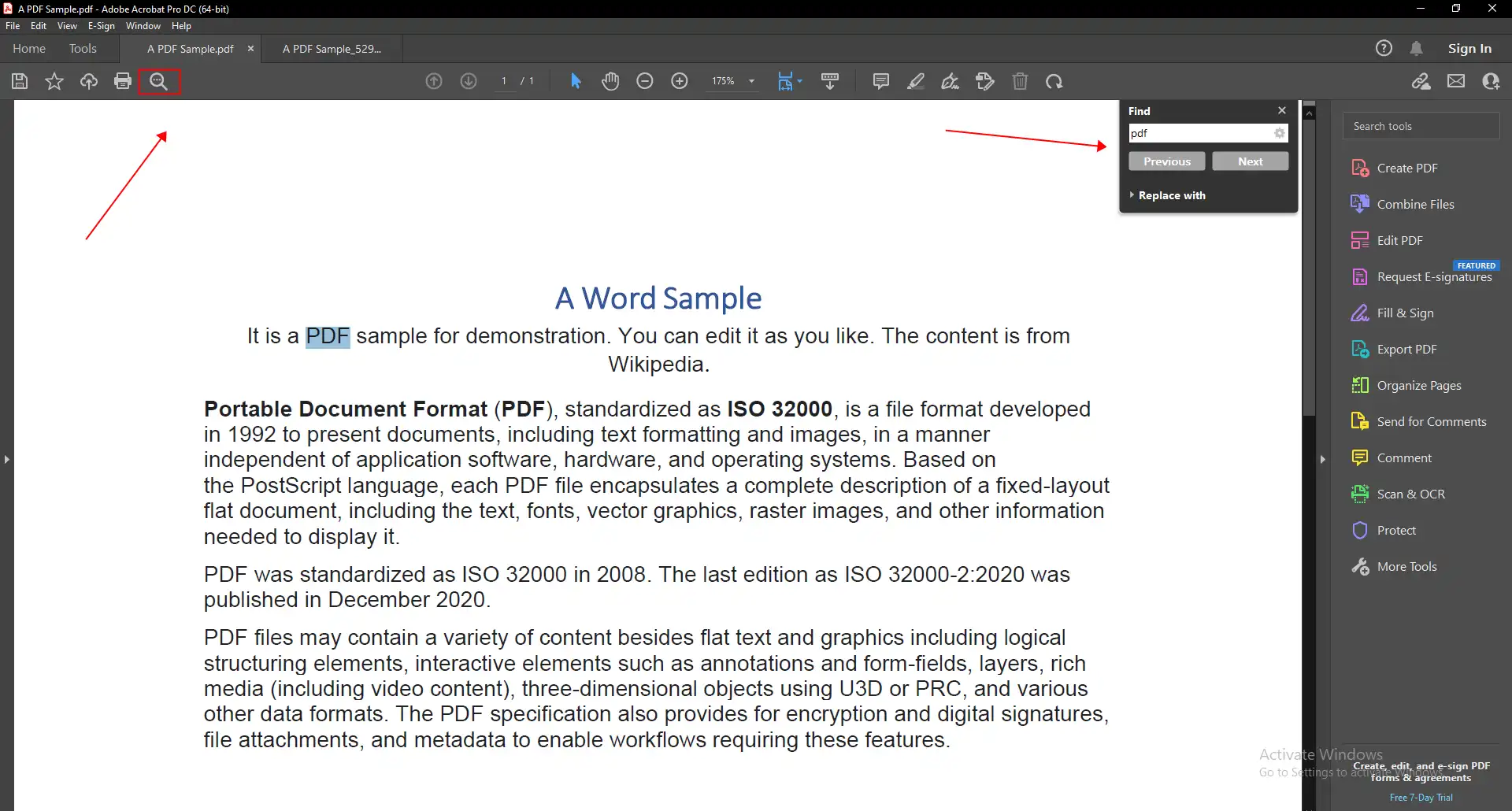 Step3. The word or phrase will stand out, replace it with another word if needed.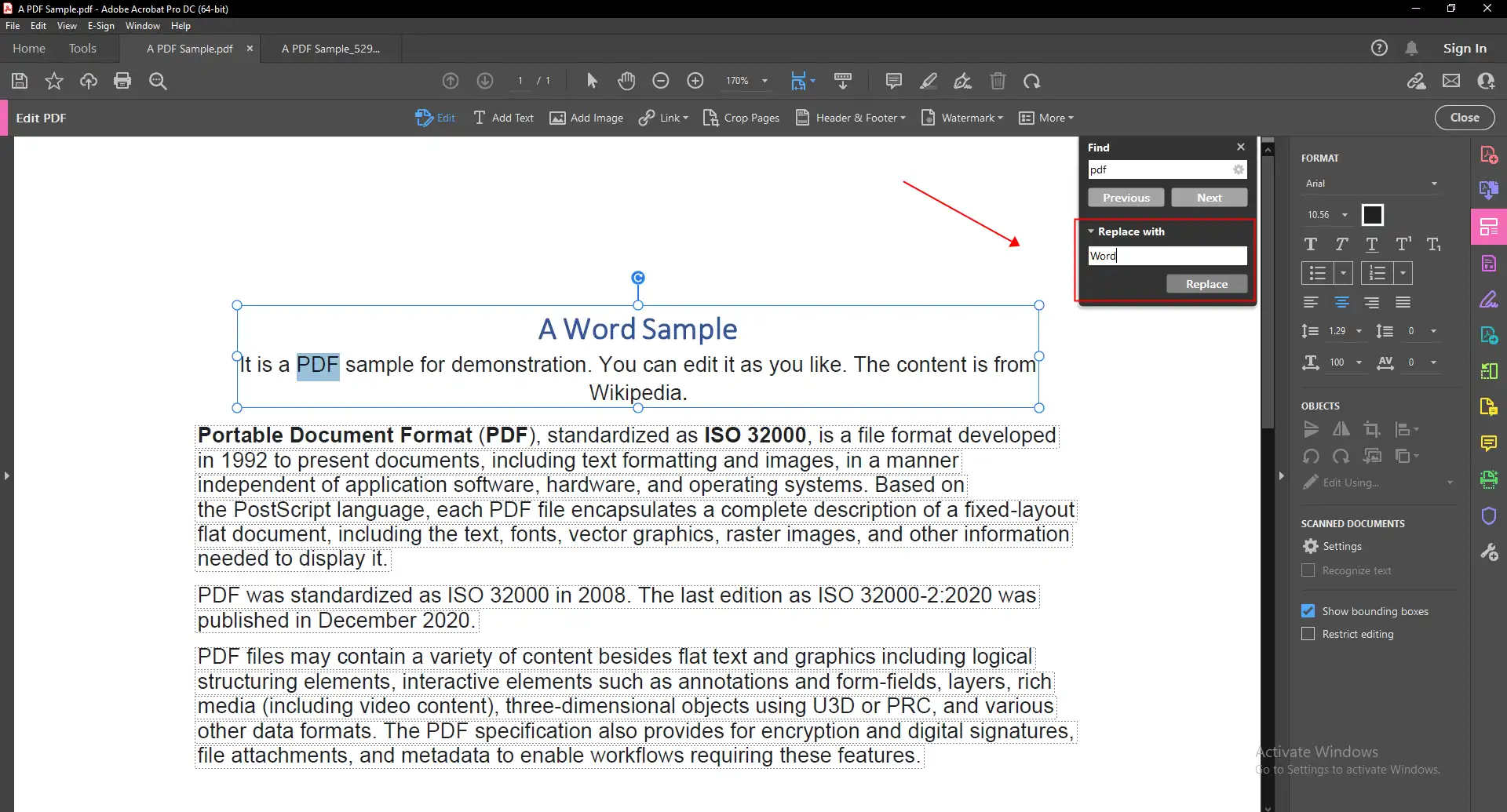 Note: The feature to replace a word in the PDF of Adobe Acrobat is not free to use. To have this feature, you must subscribe to it.
📢 Tip: How to Make a Scanned PDF Searchable in Adobe Acrobat
With the built-in OCR in Acrobat, you can directly change the scanned PDF into a searchable one. Just click Edit> Edit Text & Images to convert it. Then you can easily find a word in it.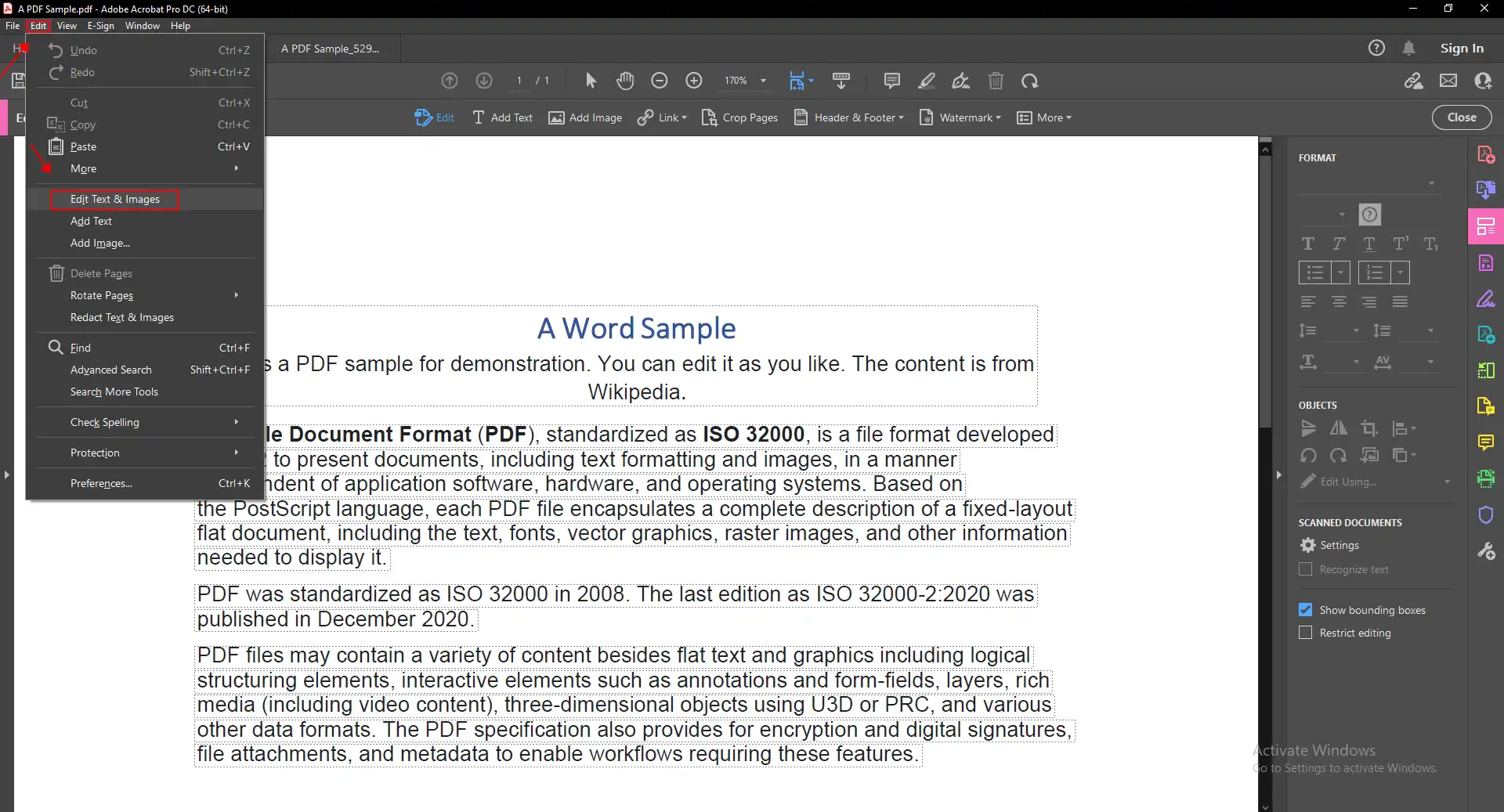 3️⃣ Look up a Word in a PDF on Foxit PDF Reader
Foxit PDF Reader is another PDF viewer and editor that can search a PDF for a word or phrase. It is available on Windows, macOS, iOS, Android, and Linux. It is feasible to simply search or search in advance. The PDF Reader of Foxit is free to download and use, however, there are always annoying ads during the operation process. Also, I didn't find a way to close the pop-ups.
Pros
Cons 

Free to download and use
Easy to operate
Clear icon with description

Simple for PDF reading and viewing
Ads and pop-ups throughout the operation
Now, let's check how to look up a word in a PDF with it.
Step1. Choose File> Open to upload the file from your computer.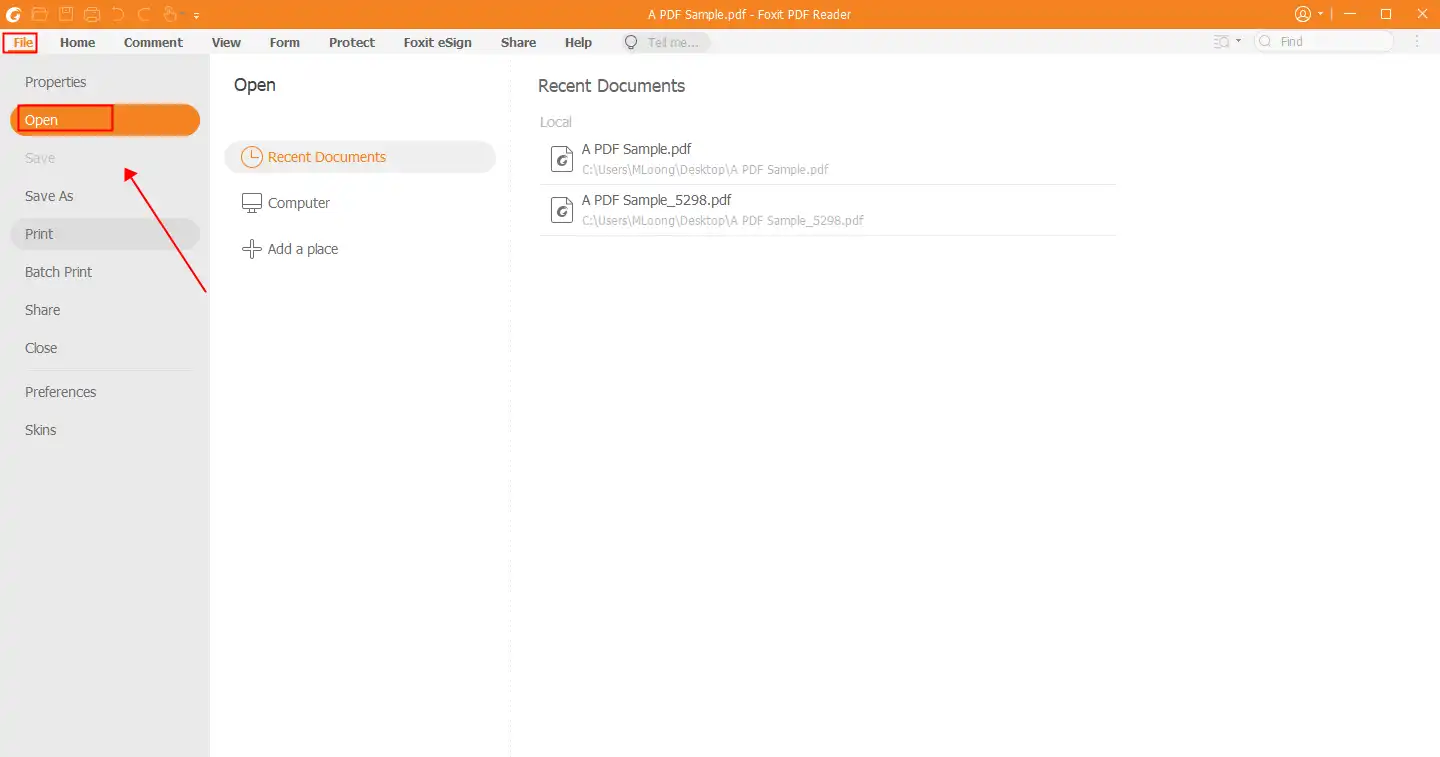 Step2. Click the search icon, as for the search & highlight feature, it can help you to search for a specific word or phrase. As for the advanced search feature, you can decide to search the whole word only, case-sensitive, or also search from bookmarks and comments. After selecting the search mode, type in the keyword, then search.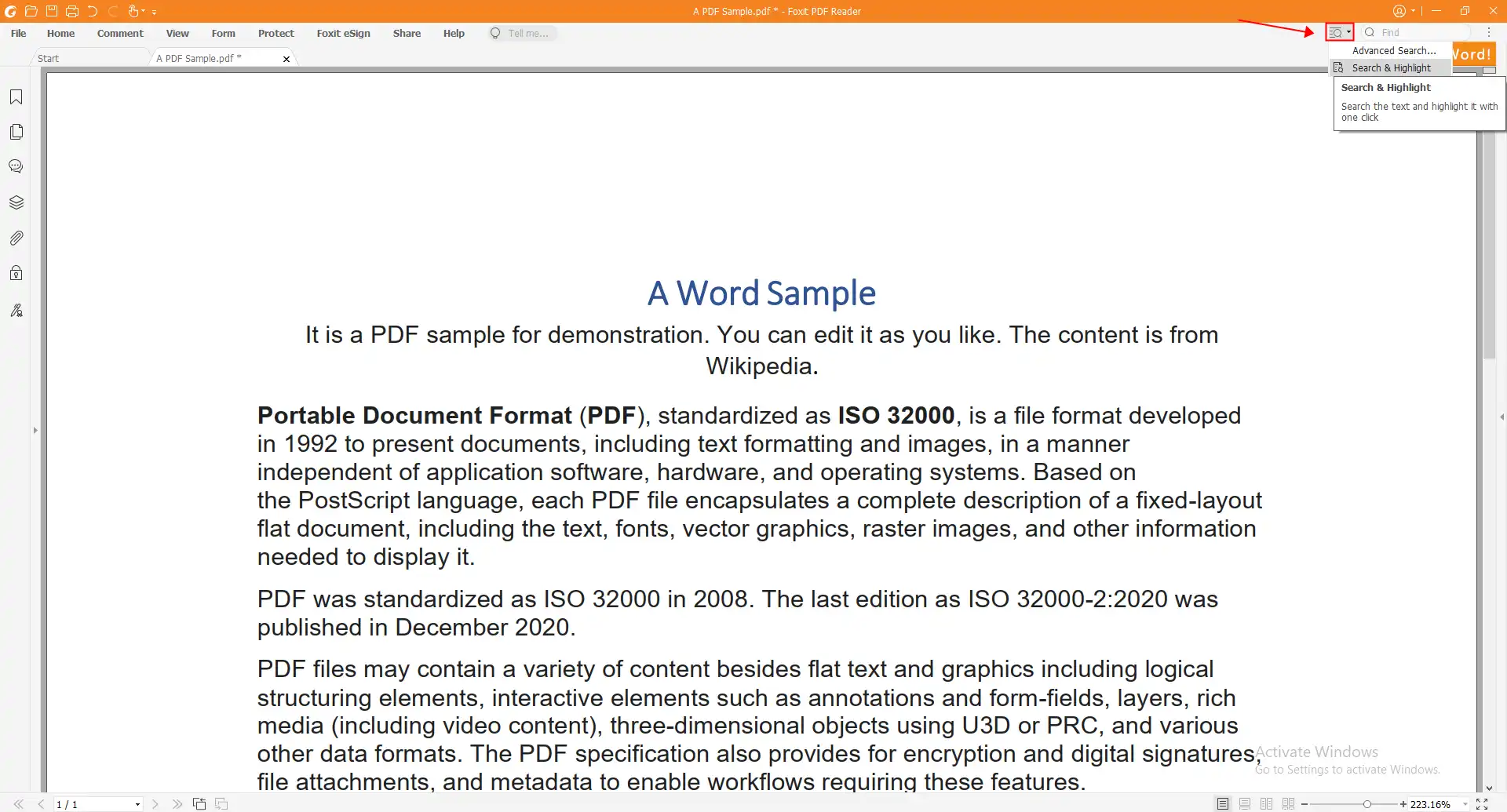 How to Search a PDF on Mac
In addition to some helpful PDF readers and editors, some file processors can also open PDF files and make some changes to them. If you need to read a PDF document on your Mac, just try a built-in file processor – Preview. One benefit of having it is that you don't have to download and install extra programs. But you can merely make some simple changes to the PDF. Want to have access to advanced features, you can consider professional PDF processors for Mac, like Adobe Acrobat. The following is a guide on how to search a PDF on Mac in Preview.
 Open the PDF file with Preview.
Find Search

and type the word.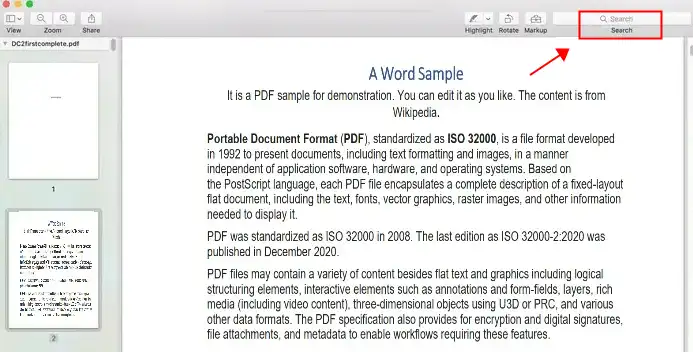 Summary
Now, you may have learned about the way to search a PDF for a word or phrase on the laptop. All the tools provided here are effective and efficient. But they also have different focuses. You can decide which to save after your trial.
Products Reviews:
TrustScore
4
|
323
reviews