How to Insert PDF to Word Free | 4 Way Tutorial
This guide covers four free accessible methods to insert PDF elements into a Word document. You can add any kind of inset from PDF to Word, including text, images, attachment, and editable files. Each stuff has an easy and quick solution respectively in this tutorial. Choose the best way to deal with your PDF files in Word.
Spend about 3.5 minute on details for more information.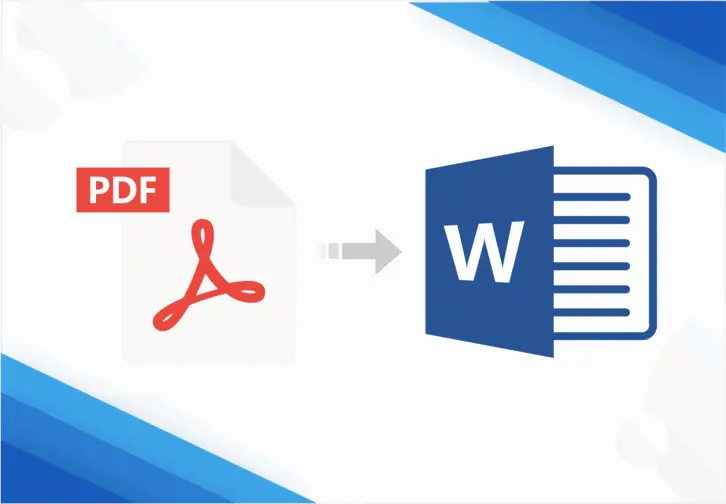 Inserting PDF to Word documents is one of the resentful and common measures to deal with content. We have discussed how to convert PDF to Word on Mac before. Therefore, this guide introduces four approaches on how to insert PDF to Word based on what kind of element you want to input, including an editable PDF file, text from PDF, embedded PDF, and an image version. So it's better if you know which type is perfect for your content. In this article, the office tools involved are Microsoft Word and WorkinTool PDF Converter.
Before you try all these methods, check the compatibility of your Word. Most of these instructions are supposed to apply to at least Word 2010.
How to Insert PDF to Word for Editing
To begin with, if you want to add editable PDF files to Word, the best solution is to convert your PDF document into Word.
In this case, the contents of your PDF file might be closely related to those of your Word document. Your initial idea of inputting an editable PDF to word is probably to use some parts of the PDF to elaborate your paragraphs.
How to Insert PDF to Word after Conversion
There are many PDF converters you can apply, for example, Adobe, WorkinTool, etc. But if you rarely use a PDF converter, or just require transferring several PDF files, we suggest you apply to an online PDF converter. Otherwise, it is recommended to use a desktop converter, as it's offline, available to deal with multiple documents, and faster in converting speed.
Here we take the WorkinTool PDF converter as an example to illustrate how to convert PDF to Word:
Firstly, download the WorkinTool PDF converter.
Open WorkinTool PDF converter.
In the left sidebar, click Convert to/from PDF. Click PDF to Word.
There will be a working platform automatically.
Add more files if you demand.
Select your save path.
Finally, click convert.
Deal with The Converted Outcome
Since you have successfully converted a PDF file into an editable Word file, you can start your editing now.
It is also available to insert any part of your original PDF file into the targeted paragraph in Word.
In addition, if you want to edit them in one Word file, you may read our guide on how to merge word documents.
How to Input Text-only Elements to Word
If your PDF insets involve only text, it can be super easy in most circumstances. For instance, you can simply copy and paste if the text is short, or you can use the Insert Text from file function in Word when the text is quite long.
Simply Copy and Paste
There is no need for a step-by-step explanation of how to copy and paste. But you should be aware of some unpredictable issues.
In most conditions, you will get the plain text without formatting. If the different format crops up, try to use the magical Format Painter in Word.
However, some PDF files can only be read, and some PDF readers do not support selecting text. In these cases, you are not accessible to copy and paste, so you may utilize the Insert Text from file function in Word.
How to Insert Text from File
In general, this method relies on Microsoft Word's capability to read a PDF file. Word is able to pull out the content from the PDF file and try its best to flow it in Word with as much layout information as possible. Mostly it works well.
The whole procedure only contains clicks:
Firstly, find the Insert tab from the top navigation bars.
If the outcome is unsatisfactory, you may consider making your PDF editable by converting it to a Word document, which is just the first method.
How to Embed PDF in Word
This method allows you to insert your PDF file into Word as an embedded object. To be more specific, it will look like an attachment, with a visible first page of the PDF file.
Here are details of embedding PDF files in Word:
Firstly, open your Word file, find the Insert tab in the top left corner.
Select Link to file. (optional)
Select Display as an icon. (optional)
Finally, click OK.
Note that linking to files and displaying as icons are two advanced alternatives that make your attachment perform better.
If the embedded PDF is linked to the original file, the attachment will always be in accordance with it. Once you make any change to your original document, it will be reflected in your embedded part in Word. As a result, it avoids you to add your embedded content again after you do any new editing on your original file.
You can also select any icon you like if you display your file as an icon. The default icon is the first page of your file. This option helps you save space in Word and make a good layout. To a large extent, it works like a hyperlink.
It is highly recommended that you link your embedded item to the original file and display it as an icon, particularly for long-page PDF files.
How to Insert PDF in Word as An Image 
If your PDF file covers only one page or just a few pages, you may consider adding them into Word as pictures.
In this way, you need to convert your PDF into an image first. It is easy to convert PDF to JPG (or any other image file formats) via WorkinTool PDF converter.
After the converting, you can add them into your Word file within a few clicks:
Find the Insert toolbar > Click Picture > Choose From the device > Select your photos.
This is a wise choice if these pictures can help you better display your content.
Why Choose WorkinTool
WorkinTool is one of the most prominent software service suppliers, devoting all our efforts to improving your office skills.
Powerful features: We provide multiple magic working tools to help you work more effectively and efficiently. We endeavor to achieve all your expectations about office tools. Our ultimate aim is to equip you with powerful arm fires in the workplace.
Professional Services: We are sophisticated in working tools, with 8-year experience as a professional SaaS provider.
Security first: We make great efforts to protect our users' privacy. Private information protection is our priority.
Free technical help: We provide 24/7 customer service support via email. We also deal with urgent issues via call.
User-oriented: We try our best to satisfy all needs that our users expect and aim to provide user-friendly products.
Safe and sound purchase: The entire payment process is encrypted with SSL.
Products Reviews:
TrustScore
4
|
323
reviews