How to Merge JPG to PDF Free and Safe | 3 Handy Methods
This tutorial introduces three handy methods on how to merge multiple JPG files into a PDF document, For Windows 10 users, apply the virtual printer, Microsoft Print to PDF, to combine images. On macOS, export all your JPG photos into one PDF using the Finder feature. There is also a solution via WorkinTool PDF converter in order to make a better conversion on both operating systems.
Read more detail information in about 4 minutes.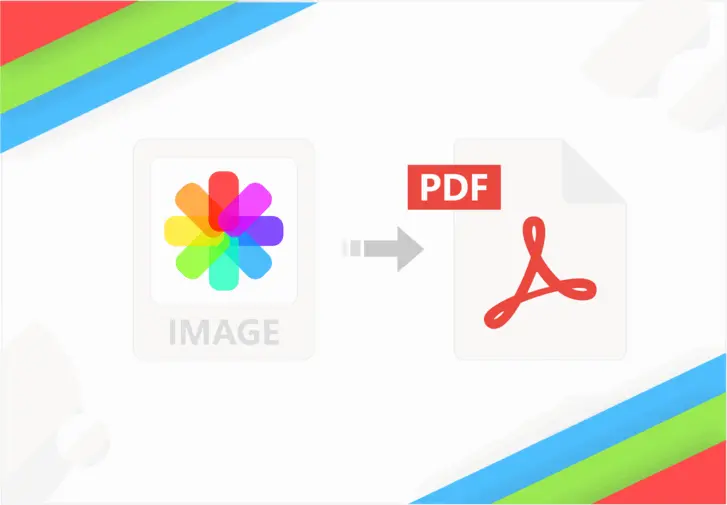 When it comes to how to merge JPG to PDF, you may first come up with an online solution that can convert multiple JPEG files into one PDF document. Of course, this is convenient and quick. However, many online converters only provide a free trial and limit your converting times.
In this article, there will be three free offline methods to combine multiple images into a PDF document. It includes making various JPG documents into one PDF with a free WorkinTool PDF converter, an approach for Windows 10 users as well as a handy way for Mac.
In general, compared with online mergers, desktop solutions are:
No demand on connection to the Internet
Faster in dealing with a large quantity of files
Higher quality of outcomes
Unlimited converting times
No security concerns


---
How to Merge JPG to PDF with A Free PDF Converter
Whether you are using Windows 10 or macOS, this is an effective solution that you can always rely on to merge numerous JPG files into just one PDF. There are considerable alternatives for a third-party PDF converter. Herein, we will introduce WorkinTool PDF converter, a 100% free desktop option. WorkinTool PDF converter is as professional as other well-known names like Adobe, etc. and it is free.
There are many advantages in using a third-party PDF converter comparing to the operating system inbuilt functions (e.g., Windows 10 and macOS). If you have files from different file folders, you may need to move them to one folder. You also have to select your photos in sequence.
Therefore, we strongly recommend you applying free WorkinTool PDF converter to make a multiple JPG to PDF combination.
The whole process is simple and includes two major steps: first convert your JPG files into PDF and then make them together.
How to Convert JPG to PDF with WorkinTool PDF Converter
WorkinTool PDF converter has a plain but clear user interface and user-oriented navigation bars.
To transfer JPG to PDF:
Firstly, download WorkinTool PDF converter and open it.
Drag your files into the platform or select from files in the same window.
There will be another window. Drag more files or select from files. Make a decision on page size, orientation, and margin with the left options.                                                 
Choose the save path.
Click Convert and all your files will be saved into one folder.
Note that this JPG to PDF feature also supports other image formats like PNG, but JPG files will have best converted outcomes. 
How to Make Multiple JPG Files into PDF Documents with WorkinTool PDF Converter
To merge PDF files:
Firstly, open WorkinTool PDF converter.
Add other PDF documents by dragging or selecting from file. Make sure you have added all the files you need.
Note that files will be fused in order. Drag any file to change the sequence.
Select the save path and click Convert.
Up to now, you have a fine merged PDF file, and you can make it an album or use it for any other purpose.
How to Combine Images into A PDF File on Windows 10
Compared with previous Windows operating systems, Windows 10 provides an inbuilt virtual printer, Microsoft Print to PDF, to convert various files to PDF. In addition, when it comes to converting JPG to PDF, there are options to merge these images into one page or several pages. Therefore, Windows 10 users can turn to this method to transfer JPG to PDF and export them in one PDF. Likewise, you can also turn PDF into JPG on Windows 10.
How to merge JPG to PDF on Windows 10
Firstly, open the file folder where the images you want to combine into one PDF locate.
Select all the JPG files you intend to combine. To select all the pictures you require, hold down Ctrl click them one by one.
Make sure you select all photos in a fine order, as they will be arranged in sequence by default.
With all JPG files selected, right-click and click the Print option. Then there will be a dialog for print settings.
Choose Microsoft 

Print

to

PDF in Printer. If you don't have this option, learn how to install the Microsoft Print to PDF. You can also change paper size and quality for your preference. 
Select the formatting and page quantity for your merged PDF document from the right options. The number in the brackets means the quantity of images within one page. Also note that the maximum is 35.
Click the Print button to save your multiple JPG files into one PDF.
Two Major Shortcomings
However, there are two noticeable defects in this method:
Hard to select all JPG files and put them in a fine sequence when there are too many images to combine.
The converting speed is relatively slow.
In addition, if you are previous Windows users, you are unable to apply this feature.
Therefore, we recommend you merging multiple JPG files into one PDF with WorkinTool PDF converter.
How to Transfer Multiple JPG into PDF on Mac
Generally, the macOS also has a similar feature with Windows 10, allowing an easy way to turn JPG files into a PDF document within the system.
Firstly, find the Finder icon in the Dock to browse all your pictures.
Select the JPG files you want to combine into a PDF in order. You can use Ctrl+click to select more images.
Choose Quick Actions > Create PDF.
The created file will automatically share a similar name to the first file you selected.
In conclusion, this method, like using Microsoft Print to PDF, has similar defects. It is not easy to do a large quantity of JPG file selection and the speed may not as fast as a professional PDF converter.
Why Choose WorkinTool
WorkinTool is one of the most prominent software service suppliers, devoting all our efforts to improve your office skills.
Powerful features: We provide multiple magic working tools to help you work more effective and efficient. We endeavor to achieve all your expectations about office tools. Our ultimate aim is to equip you with powerful arm fires in the workplace.
Professional Services: We are sophisticated in working tools, with 8-year experience as a professional SaaS provider.
Security first: We make great efforts to protect our users' privacy. Private information protection is our priority.
Free technical help: We provide 24/7 customer service support via email. We also deal with urgent issues via call.
User-oriented: We try our best to satisfy all needs that our users expect and aim to provide user-friendly products.
Safe and sound purchase: The entire payment process is encrypted with SSL.
Products Reviews:
TrustScore
4
|
323
reviews