How to Merge Word Documents | Quick and Free
This is a two-way guide on how to merge Word documents. Apart from copy and paste text content from a Word document to another Word file, we introduce two accessible methods to merge Word documents, including inserting text files in Word and using a WorkinTool PDF converter to merge. Merge Word documents after converting Word to PDF with formatting.
Read more details within about 3.5 minutes.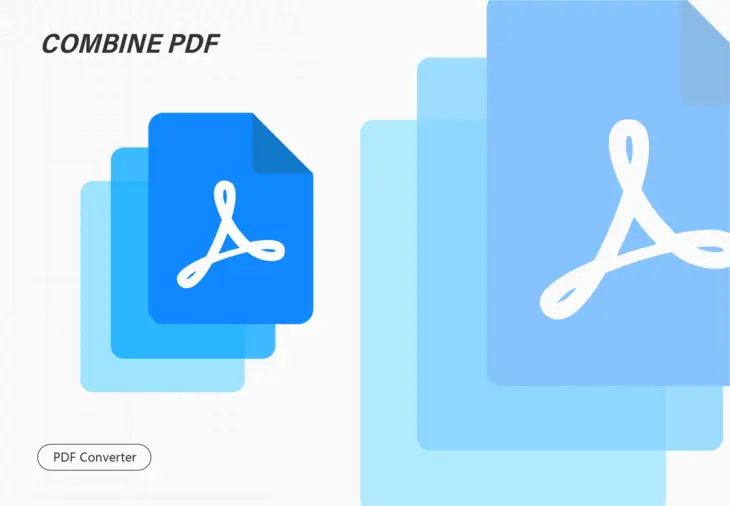 This guide focuses on how to merge Word documents. To begin with, copy and paste can be foolproof when the text is short, but it will take too much time if you are dealing with voluminous files.
Therefore, you should probably apply to more effective ways to combine multiple Word documents. Herein, we introduce two easy and quick approaches to blend files.
There are two alternatives to attach new files to the original document:
Inserting additional text files
Applying a WorkinTool PDF converter
Mostly, alternative one works very well and maintains high quality.  However, sometimes you might encounter typographical errors or form changes when there are many images or tables. Therefore, in this case, we suggest using WorkinTool PDF converter to solve the problem.
---
How to Merge Word Documents in Word
Inputting extra text files is a method to fuse documents within Word, and it only applies to Word 2007 and higher versions. So check your Word compatibility before you move on to the following steps.
How to Insert Text Pages
To insert additional text files:
Firstly, find the Insert tab from the top navigation bars.
Select the file you want to merge to the original document.
Press and hold Ctrl to select more documents if you need.
Note that if you are using this method to fuse multiple files, they will only be combined in their document order in the file folder. It is accessible to insert only one file for each time to make a new order as you desire.
In a nutshell, this is an easy and fast method to merge Word documents. However, things may be tricky when there are more files involved.
If you are looking for more information on how to insert PDF to Word, read our further guide.
There is also a way to open PDF in word directly, but it relies on the Word's readability to PDF.
Possible Format Changes
This approach works very well when you insert several text pages. However, there might be some unexpected issues.
You should be aware that the format might not be the same after merging. This is because the recommended insert is only text.
If your stuff include things like images, tables or other objects, it is possible that your original pages will become a mess after inserting multiple files.
Even if your embedded files have exactly the same layout, there also might be some unpredictable disorder after inserting.
---
How to Merge Word Documents and Keep Formatting 
Because of the formal changes you may come across after merging, you may consider fixing your format and type settings. To achieve it, you may need to combine multiple Word documents into PDF. In this case, a PDF converter and a PDF joiner are in demand.
Why Convert Word to PDF
To begin with, a PDF(Portable Document Format) file is a fixed-layout encapsulation that may include text, images, tables and other types of description to convey the whole information needed.
Chances are that you may add images to segment your paragraphs or make your narration more vivid. You may also add tables to illustrate data and variations. Under these circumstances, your Word file may not only include text.
To avoid possible format changes discussed above or any disharmony in type setting, you should convert your Word files into PDF before you blend them.
How to Convert Word to PDF before Merging Word Documents
Herein, the guide takes a desktop PDF converter by WorkinTool as an example.
To convert Word to PDF:
Firstly, download a PDF converter desktop.
Drag your files or select them in the folder in the platform.
Add more files if you require.
Finally, click Convert.
Tips: The default save path is to the folder where original files are. You may change the save path as you wish. Just make sure you put them in the same folder, so you won't take time to find them.
How to Merge Multiple Word Files into One PDF
Now you have all your files that you want to blend in PDF. It is time you do the magic to make them together without any possible variations.
To combine PDF files:
Drag all of your files or select them in the folder in the platform.
Note that files will be fused in order. Drag any file to change the sequence.
Make sure you have added all the files you need.
Finally, click Convert.
Congratulations! Now you have completed the whole process to blend your Word documents.
It is strongly recommended that you finish all your editing before merging your files in this method, as you may need more technical help to edit PDF.
But don't worry if you demand reediting your melded file. There are two simple and quick solutions:
Convert the merged PDF file back to word and edit it.
Use a WorkinTool PDF editor to edit your combined document.
Using WorkinTool to Protect Your Combined File
It is crucial to pay much attention to the security of your electronic documents, especially for online business.
Considering protection may be part of your working routine, we highly advise you make a password-protection to your files. It is accessible to use your own safe password to lock PDF files in the converter, and you can unlock them at any time as you wish.
In addition, you can also add watermark or e-sign PDF pages to protect your copyrights and brand.
---
Why Choose WorkinTool
WorkinTool is one of the most prominent software service suppliers, devoting all our efforts to improve your office skills.
Powerful features: We provide multiple magic working tools to help you work more effective and efficient. We endeavor to achieve all your expectations about office tools. Our ultimate aim is to equip you with powerful arm fires in the workplace.
Professional Services: We are sophisticated in working tools, with 8-year experience as a professional SaaS provider.
Security first: We make great efforts to protect our users' privacy. Private information protection is our priority.
Free technical help: We provide 24/7 customer service support via email. We also deal with urgent issues via call.
User-oriented: We try our best to satisfy all needs that our users expect and aim to provide user-friendly products.
Safe and sound purchase: The entire payment process is encrypted with SSL.
Products Reviews:
TrustScore
4
|
323
reviews