How to Open a PDF File in Word | 3 Accessible Approaches
This is a three-way guide on how to open a PDF file in Word, including copy and paste, direct opening, using WorkinTool PDF converter. Word is able to read many PDF files, so it is easy and quick to open PDF directly in Microsoft Word. For unreadable documents, we suggest using WorkinTool PDF converter to make it readable by Word.
To get more details on how to open a PDF file in Word, take about 3 minute to read our tutorial.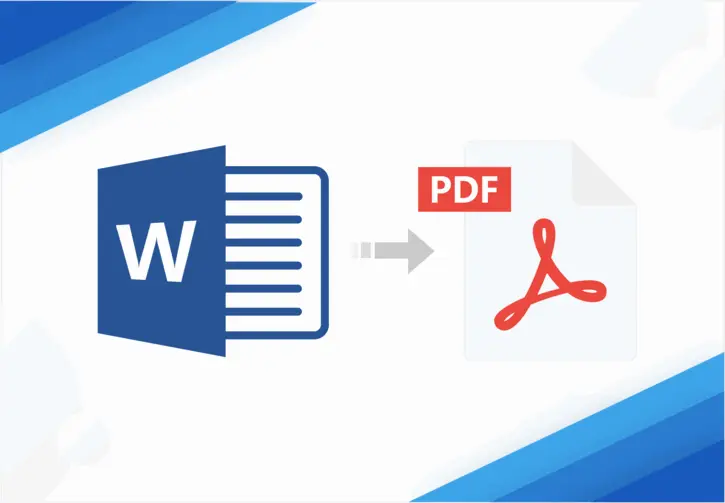 This tutorial is about how to open a PDF file in Word. In general, you may find PDF documents in every niche. Many chances are that you need to view and edit PDF files. In most cases, you can open a PDF file in Word and edit it in Word. Herein, we introduce three methods to open PDF files in Word:
Copy text in PDF and paste it into Word
Open a PDF file in Word straightforwardly
Convert PDF into Word (using WorkinTool PDF converter)
In fact, many office tools are making efforts to improve their compatibility for PDF files, so is Microsoft Word.  Word versions from Word 2013 allow an automatic converting when you open a PDF file in Word directly.  The conversion often works perfect if your PDF files are text-only. However, your PDF documents probably include pictures, tables, and other formats that prevent Word from pulling out these contents. In this case, you may look for a third-party PDF tool to solve the problem.
Copy and Paste Text in PDF to Word
To edit PDF contents in Word, you can use a simple copy-and-paste approach to insert your contents in the PDF to Word.
It is easy and an elementary method to open your PDF file in Word. Just select all the text > Ctrl+C >Ctrl+V in Word.
Note that this way is only compatible for text-only PDF documents. Other information may not be transferred into Word.
Even your PDF file only contains text contents, they may be disordered in layouts or formatting after you paste them into Word.
How to Open A PDF Document Straightforwardly in Word
Word for Microsoft 365, Word 2021, Word 2019, Word 2016, Word 2013.
If you are using Word 2013 or later versions, congratulations, you can open PDF file in Word straightforwardly.
From Word 2013, the software is able to read PDF files and makes great efforts to turn it into Word with formatting.
The whole process is just the same as opening any other Word file:
In Word, find Open in the ribbon-style menu.
Browse the PDF file you want to open.
Open the PDF file in Word and start your editing.
Make sure you enable editing when opening the PDF file. This process is for security concern. If you don't do this, you can only view the contents in Word instead of editing it.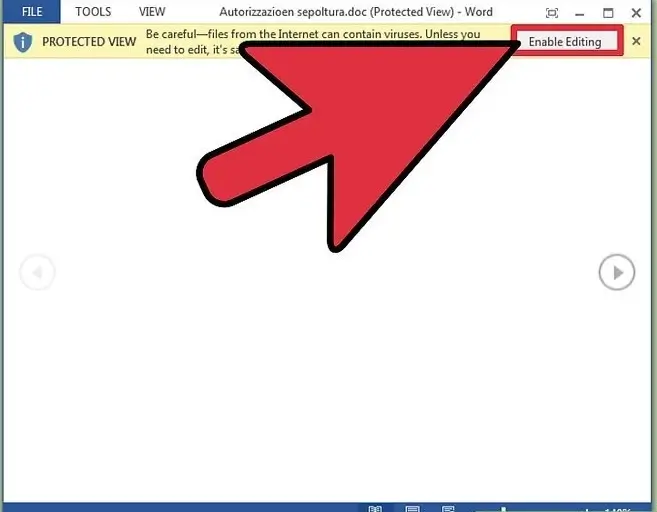 However, this is not a perfect solution when your PDF file involves contents:
Tables with cell spacing, frames
Page colors and page borders
Tracked changes
Footnotes that span more than one page and endnotes
Audio, video, and PDF active elements
PDF bookmarks, tags, comments, watermarks
Font effects
Microsoft Word has an explanation on these problematic elements for opening a PDF file in Word.
Although Word tries its best to transfer a PDF file into Word, it doesn't always work perfectly. In many occasions, the exported document may not be in the perfect accordance with the original file in Word. For example, a typical problem is the breakdown or dislocation of lines and pages.
Therefore, you may demand the help from a professional PDF converter to transform PDF into Word and then open your file in Word.
For users of Word in older versions, we also suggest you turning to a professional PDF converter, as your Word doesn't support an automatic conversion.
Convert A PDF File to Word and Edit It in Word
A third-party PDF changer is supposed to be more professional than Word's inbuilt transferring features.
To choose a PDF transformer, there are many options, for example, Adobe, WorkinTool, etc.
If you rarely use a PDF exporter, or just require transferring several PDF files, we propose you applying to online PDF converter. Otherwise, it is recommended to use a desktop PDF processor, as it's offline, available to deal with multiple documents, and faster in transforming speed.
Here, we take the WorkinTool PDF converter as an example to illustrate how to make PDF files become Word documents:
Download WorkinTool PDF converter.
Open WorkinTool PDF converter.
In the left sidebar, click Convert to/from PDF. Click PDF to Word.
Drag your file to the platform or click Select PDF file.
There will be a working platform automatically.
Add more files if you demand.
Select your save path.
Click Convert.
Open it in Word.
In conclusion, WorkinTool PDF converter is a useful all-in-one desktop PDF conversion tool with a user-friendly interface and clear navigation. It helps you transfer PDF files into Word documents quickly and in high quality.
Apart from converting PDF to Word, you can do more on WorkinTool PDF converter. For instance, you can also transfer PDF to or from other document formats, merge and split PDF, edit a PDF, add watermark to PDF, etc.
Why Choose WorkinTool
WorkinTool is one of the most prominent software service suppliers, devoting all our efforts to improve your office skills.
Powerful features: We provide multiple magic working tools to help you work more effective and efficient. We endeavor to achieve all your expectations about office tools. Our ultimate aim is to equip you with powerful arm fires in the workplace.
Professional Services: We are sophisticated in working tools, with 8-year experience as a professional SaaS provider.
Security first: We make great efforts to protect our users' privacy. Private information protection is our priority.
Free technical help: We provide 24/7 customer service support via email. We also deal with urgent issues via call.
User-oriented: We try our best to satisfy all needs that our users expect and aim to provide user-friendly products.
Safe and sound purchase: The entire payment process is encrypted with SSL.