How to Record a Skype Call on PC/iPhone/Android
Actually, Skype has a built-in recording function that is suitable for Windows, Mac, iPhone, and Android. But there is a notice to others when you start recording. If you want to record Skype calls and meetings without party knowing, you can try WorkinTool VidClipper. It is available in Windows now. It is powerful and professional in screen recording. Furthermore, it is quick and easy to use. You can use it for free without limits on the recording time and the recorded video.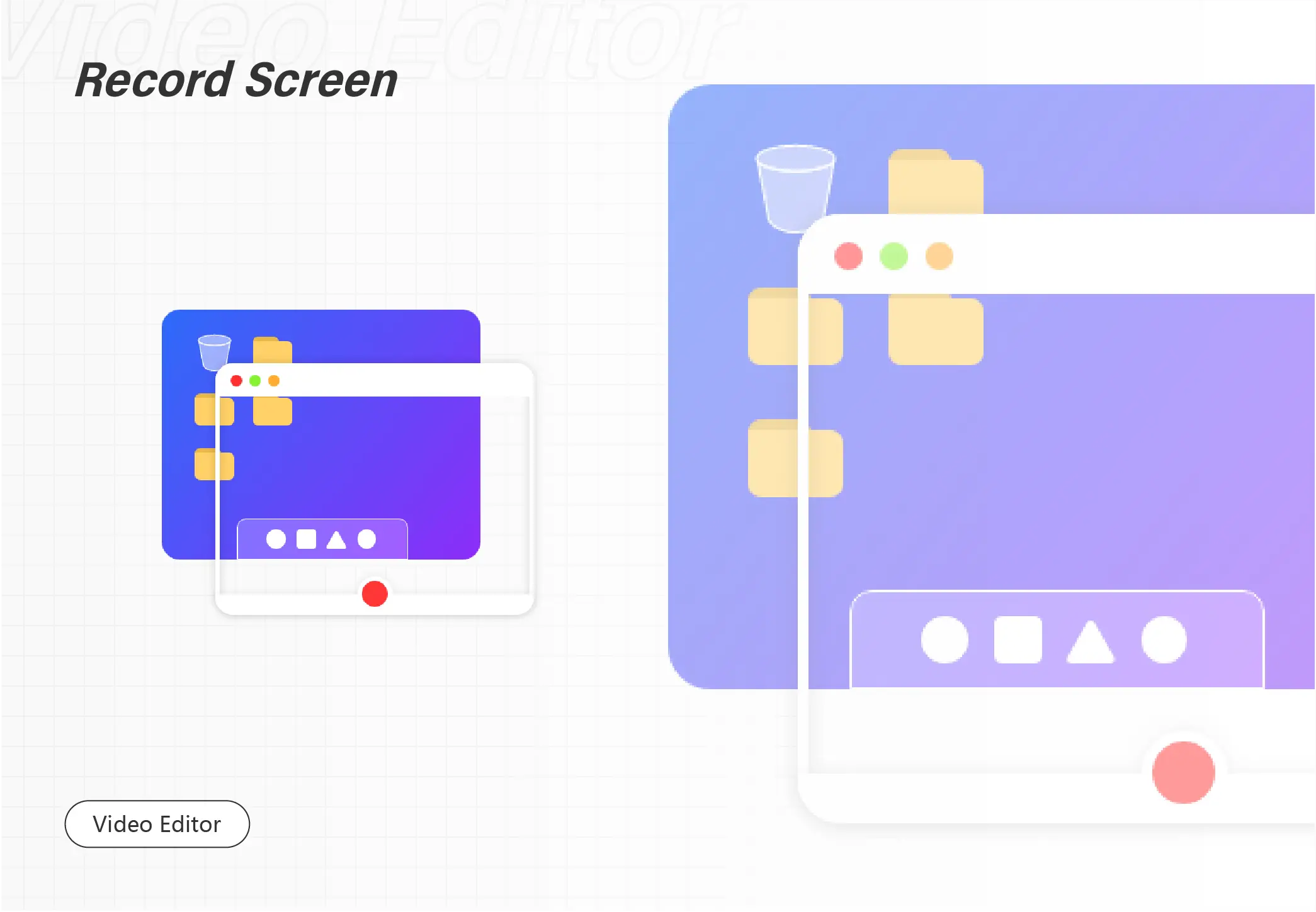 How to Record a Skype Call on PC/ iPhone/Android in 2022
Skype is an instant messaging software that has various functions, such as video chat, multi-person voice conference, multi-person chat, file transfer, text chat, and other functions. You can video call, other users, in high definition with it. With the arrival of COVID-19, more and more office workers and teachers conduct video conferences and online courses via Skype. So, how to record important video content so that you can check it later? This post will mainly talk about how to record a Skype call on PC by built-in function, record without party knowing with a professional screen recording software – WorkinTool VidClipper, and other ways that are effective for iPhone, and Android. Now let's figure it out.
📌 How Can I Record a Skype Call on PC
Skype has its video meeting call recording function, which can complete the recording process directly during the meeting. It works with the Skype program on Windows, macOS, Linux, iOS, and Android. As for Skype on the web, this feature is only available in Google Chrome and Microsoft Edge. But when you start recording, it notifies everyone of the message. It may be a little awkward if you want to secretly record. The recorded video will be displayed directly in your chat room, but it will only be saved for 30 days, so you will need to download it to your computer. Now let's learn how to record a Skype call with its built-in tool step by step.
Step1. Click the record button in the toolbar to start.
Step2. When the call is over, press Stop Recording. Alternatively, end the call and the recording will stop automatically.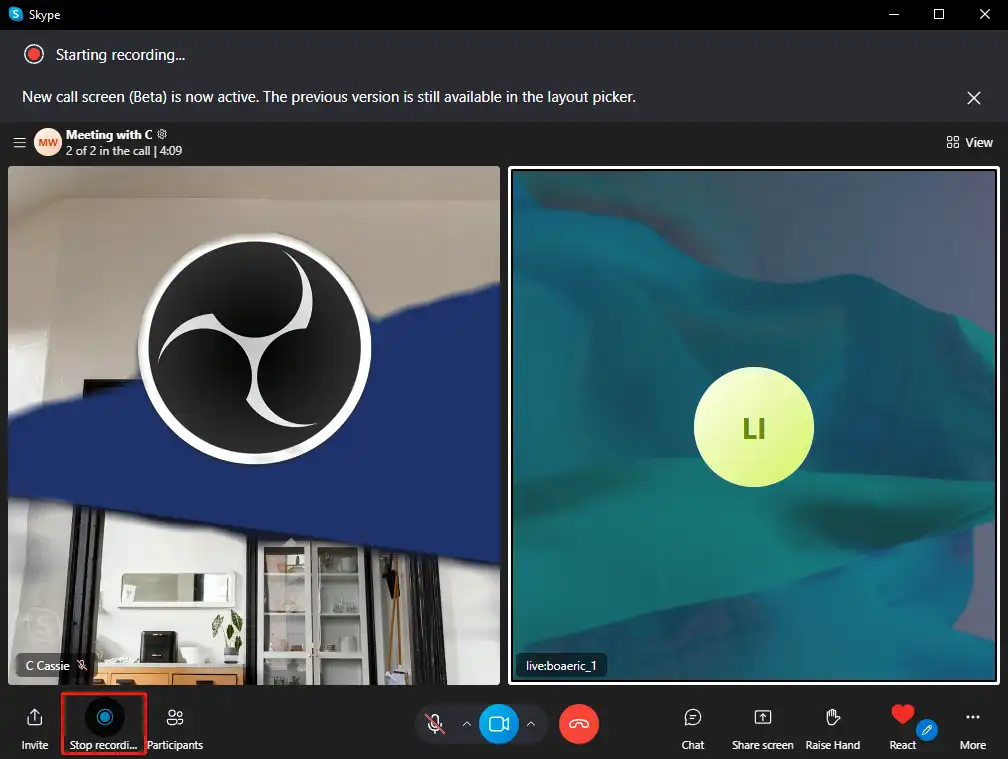 Step3. Check and download the recorded video from your chat room. Recordings are available for download for 30 days, so remember to save them to your folder.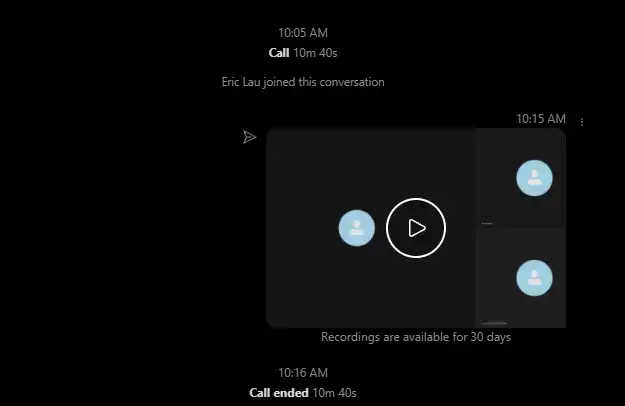 ✅ How to Save Skype Video Calls on Windows without Party Knowing 
Screen Recording with WorkinTool VidClipper
WorkinTool VidClipper is a professional and free video dealing software, which also combines with a free and effective screen recorder. With it, you can easily record Skype video calls without others knowing. In addition to screen recording, it can also edit videos with numerous tools, like highlighter, line, brush, text, etc. during the process of recording. That means you can add text, notes, and highlight lines to the recording content. Post-producing the recorded video is available as well. You can compress the video to save space on your PC, convert the video format to share with others, speed up the recorded video, and more.
Here is a detailed tutorial on how to record a Skype call with WorkinTool VidClipper:
Step1. Open it, then find Screencast on the main interface.
Step2. Decide to record the full screen or specific area; adjust to record with system sound, microphone voice, or both; select the output quality as SD, HD, or the original quality; choose the output format as MP4, AVI, or FLV.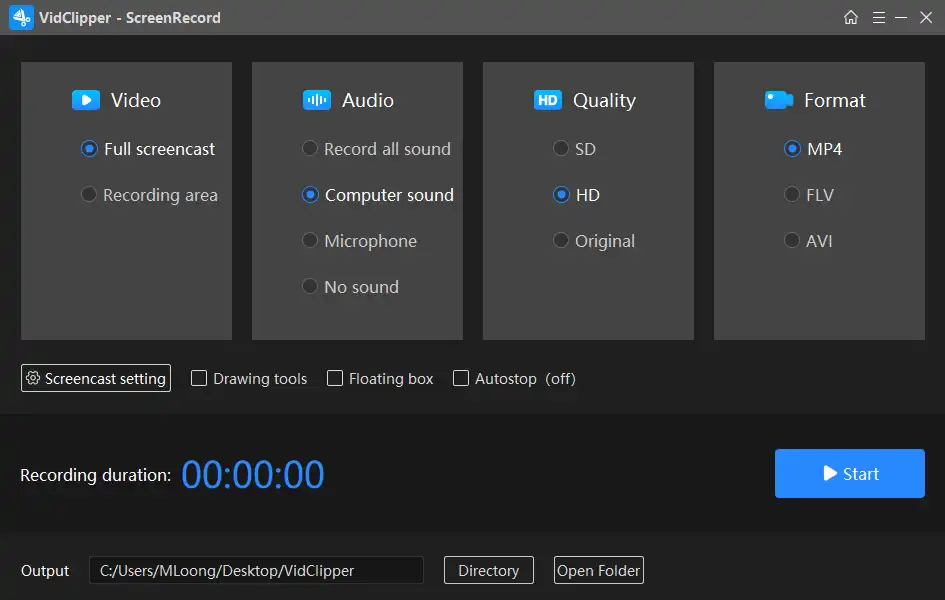 Step3. Click Start to capture the screen. Edit the video by pressing the edit icon in the flow bar and pressing the stop button when the call ends.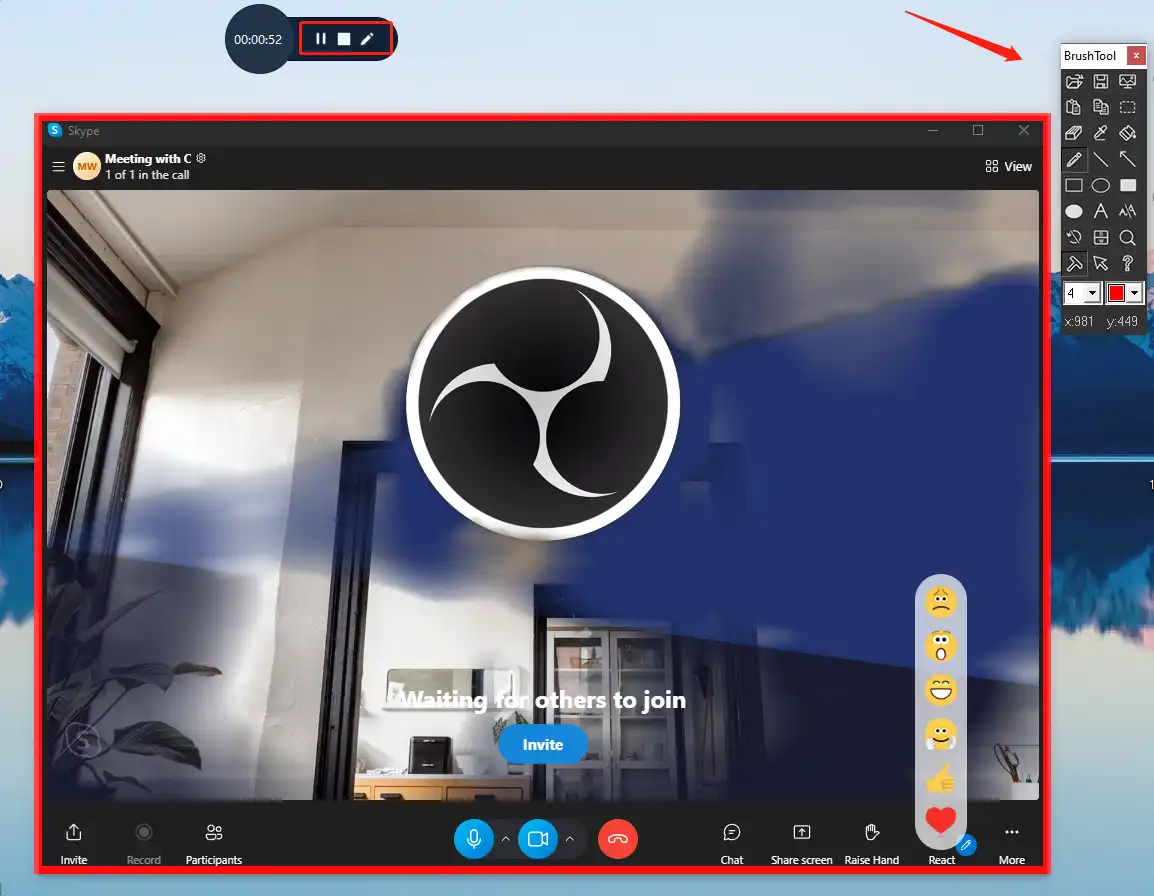 Step4. Check the recorded video or paste Add to clip if you need to.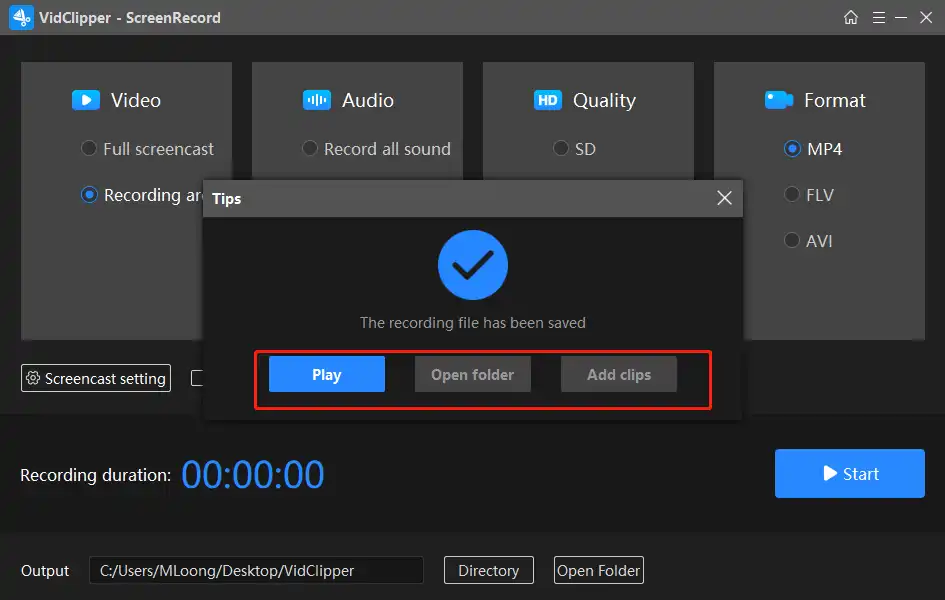 Tips: You can also start or stop recording by hotkeys (Alt+F1 to start and Alt+F2 to end). It is also in favor of stopping automatically. Just click Autostop under settings, then add the time to stop.
More Tutorials to Record Skype Calls with WorkinTool VidClipper
Reasons to Pick WorkinTool to Record a Skype Call on Windows
There are hundreds of screen recording software on the market now, so why pick this one? Naturally, because it has more advantages in comparison. The following is a summary of its key characteristics that you can refer to.
| | |
| --- | --- |
| Completely free | It is designed for free. You can use all its functions and provided elements without any cost. |
| No limits on recording time | There are no limits on the recording time and usage times, you can record as you want. |
| Easy to record | In just a few steps, you can record the screen. There is a flowing bar during capturing, which is friendly to users. |
| Video editable | It is feasible to edit the video both during and after the recording period with various tools. |
| No watermark | There is no annoying brand watermark in your video. |
📌 How to Record a Skype Video Call on iPhone/Android
Skype programs on iOS and Android do also have quick and easy built-in recording tools. Just tap the More Options icon, then tap the record icon. However, if you record a call with them, there is still a notifying message to others. iPhones and most Android phones now have their default screen recording functions that can record Skype video calls and meetings. Now, let's have a look at how to record Skype on iPhone and Android.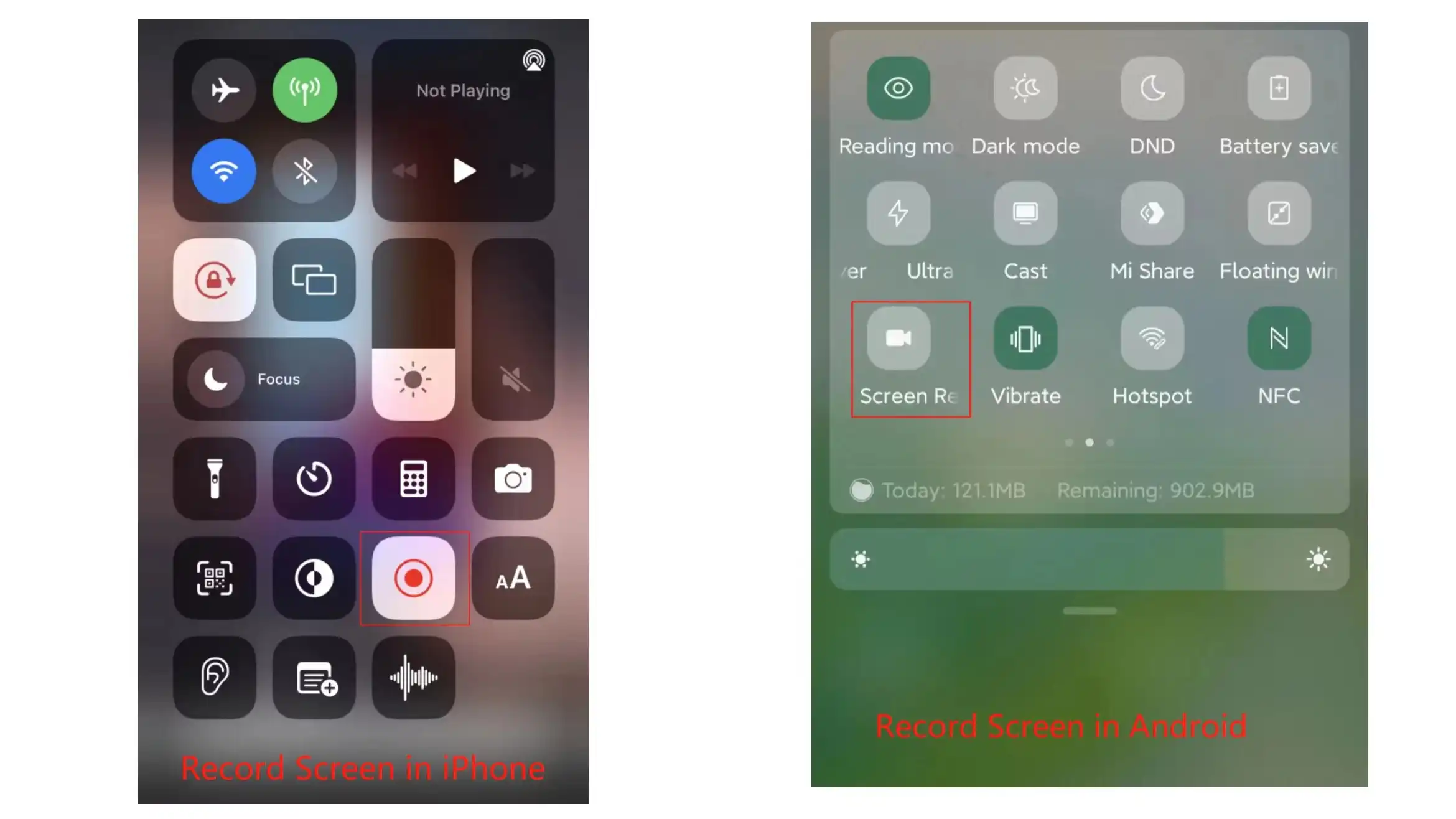 Step1. Pull down the control panel to find the screen recording icon (if there is none, go to settings to add it to the control center)
Step2. Tap the screen recording icon, then wait for the three-second countdown. Turn on the Microphone audio if you need to screen record with microphone sound. Then open a Skype call or Skype meeting.
Step3. Open Control Center, and tap the red recording button again to stop the recording. The video will then be saved directly to your phone.
Step4. Check out the video from your photo album.
Wrapping Up
In this post, I have presented how to record a Skype call on a PC, iPhone, and Android. Though Skype provides a built-in recording tool, it will notify others. If you want to record a call or a meeting without the party knowing, you can try WorkinTool VidClipper on Windows, and use the default function of iPhone and Android phones. Hope this post can give you some useful aid. To learn more about office software tutorials, simply visit WorkinTool.
Products Reviews:
TrustScore
4
|
323
reviews