How to Record on Philo without Time Limit 2022
How to record on Philo without a time limit? Philo is a streaming TV service providing 60+ channels. You need to sign in and pay monthly to watch TV series, movies, and other videos. You can also record streaming videos for later watching. However, this platform only allows you to record and keep the recorded videos for up to a year. Therefore, this article shares a free screen recorder that enables you to record on Philo without time limit on PC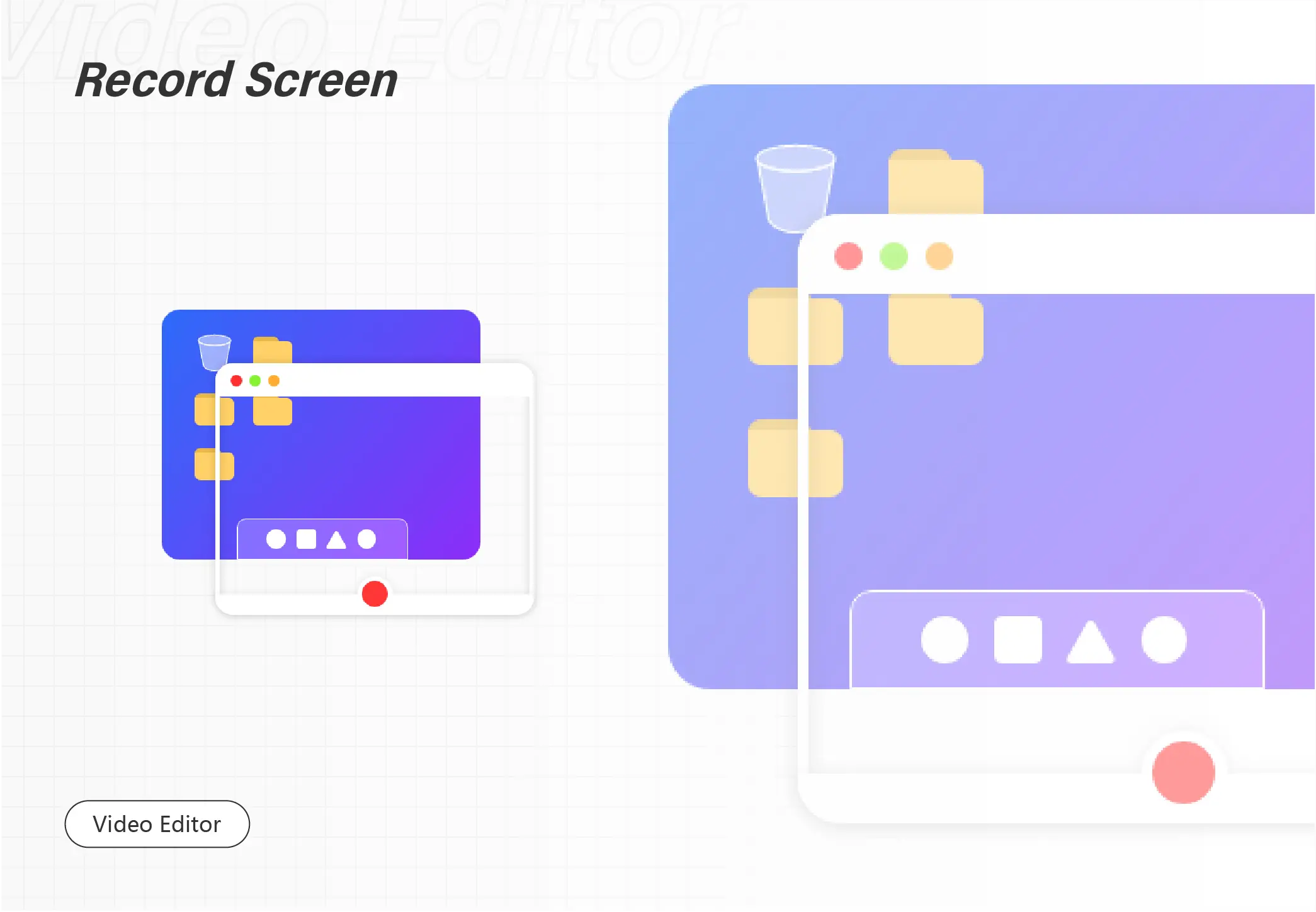 How to Record on Philo without Time Limit 2022
Philo is a paid streaming TV service for $25 per month that provides 60+ live TV channels involving Discovery, Comedy Central, and more. Even if you are a new user and don't want to buy the membership, it gives you a 7-day free trial to experience its functions. If you are going to subscribe to it, you can record and save the latest TV shows to the cloud for up to 12 months with unlimited storage. This article shares how to record on Philo and save recorded videos without time limits, and how to record shows on Philo with its built-in feature.
---
How to Record on Philo without Time Limit
As what we talked about before, Philo does not set hard restrictions on recording times and quantity. It has generous storage that entitles you to record as many TV shows as you want. However, there is indeed a Philo recording limit. It only allows users to record and save shows in DVR for up to a year. After a year, the recorded videos will be automatically deleted.
From this point of view, if you want to keep the recorded shows for a longer time and avoid them from being automatically deleted, it is wise to select a reliable screen recorder like WorkinTool VidClipper to record on Philo. Consequently, you can back up shows on Philo for more than a year.
Why you should choose WorkinTool VidClipper
WorkinTool VidClipper is a free and versatile screen recorder based on Windows. You can use it to record Philo shows on a Windows PC. This screen recording software is easy to use and no watermark will appear on the video after recording. WorkinTool VidClipper entitles users to record a video without time and size limits. More importantly, when recording Philo shows on a PC, you don't need to worry about auto-deleting, and it is more convenient to share recorded videos with others.
Key features:
Set a recording period in advance.
Make quick and professional edits once the recording ends.
Export videos in MP4, AVI, FLV formats, and more.
Record SD, HD, and original quality video.
Record video with system sound, camera, and voice-over.
Enable drawing on screen when recording.
How to record on Philo without time limit
The steps are quite easy. You can start recording without a learning curve.
Open the VidClipper and click "Screen Recorder" in "Tools".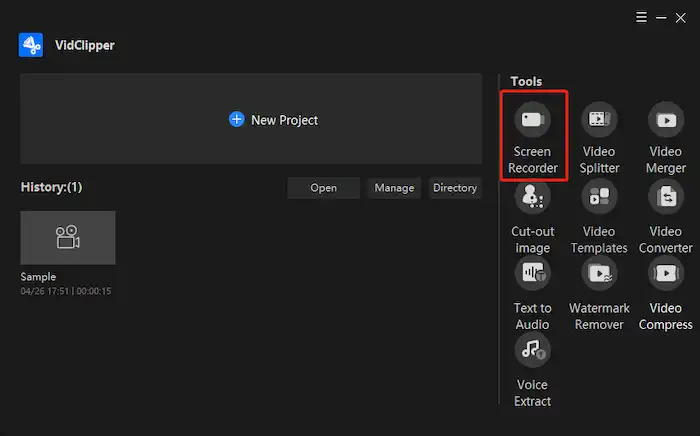 Configure video, audio, quality, format settings, and additional screencast settings.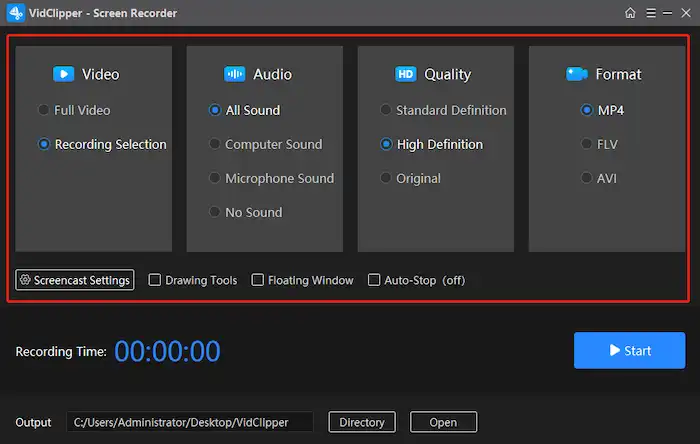 Open a Philo show and hit the "Start" button or Alt+F1 (also a shortcut key to pause recording) to start recording. (There will be a three-second countdown.)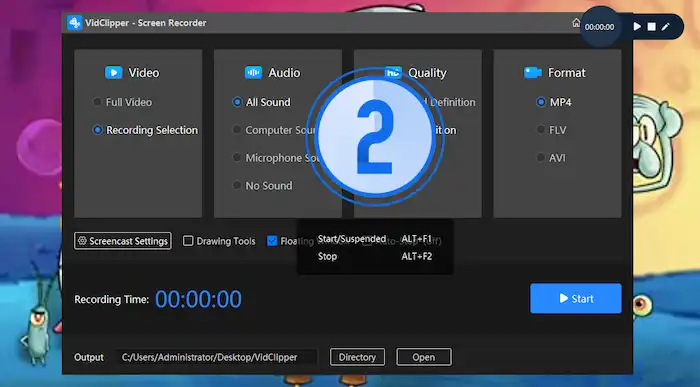 Click "Stop" or Alt+F2 to end the recording when your Philo show is over.
📢Notice
A pop-up will appear after you stop the recording. You can click "Add clips" to add the video you recorded to the VidClipper editing panel and make further edits. It is a piece of cake for VidClipper whether you want to make quick edits or edit your videos like a pro.
---
How to Record Shows on Philo with the Built-in DVR
In addition to record Philo shows with a free screen recorder, you can also record shows with Philo's built-in cloud DVR (Digital Video Recorder). It is the most convenient way because you don't need to download anything. If you don't mind the recorded videos will be deleted one day, using the built-in DVR will be a nice choice as well. Let's see how to record on Philo with the built-in DVR.
Open Philo and sign in to your account, find "Guide" on the top of your screen.

Hover up the show you want to record until there is a plus icon.
Click the "+" sign to begin recording. (When the recording starts, there will be an arrow-like progress bar at the top of your screen.)
Check your recorded shows by pressing the "Saved" button on the top toolbar.
📢Notice
You can record upcoming shows for later viewing as well. To record shows that will air in the future, you need to head to the search bar and search for what you want to record. There are two options available. You can click "Record New" to record one episode, or press "Record All" to capture all shows in the future. If there are no future showings scheduled, there will be no record button on Philo.
---
FAQs on How to Record on Philo
Can you record on Philo's free trial?
Yes. Even though you are a 7-day free trial user of Philo, you can still record Philo shows for later viewing.
How to record on Philo with Roku and Fire Stick?
Philo is also compatible with Roku and Fire Stick devices. The steps to record a program on Philo with Roku and Fire Stick devices are similar to record Philo shows on a PC.
How to watch recorded shows on Philo?
After recording a show, you can press "Saved" on top of the menu bar to find the resources.
---
Conclusion
This article shows how to record on Philo with and without time limits. You can record Philo shows using the pre-installed recording feature DVR if you don't mind that the recorded videos will be automatically deleted when the keeping time exceeds a year. If you want to record Philo shows and keep recorded videos for more than a year, why not use WorkinTool VidClipper to capture videos on a PC? It is free and easy-to-use software, supporting you to record and edit videos at the same time.
Products Reviews:
TrustScore
4
|
323
reviews