How to Record on Steam with Free Screen Recorder in 2022
Want to know how to record on Steam with a free screen recorder? Just have a free trial of WorkinTool VidClipper. Record the specified area or the full screen with system sound and microphone sound, post-edit, accelerate video, and add subtitles to the video, all can be achieved with it. It can export smooth HD videos in MP4, AVI, FLV, etc. Download it for free right now.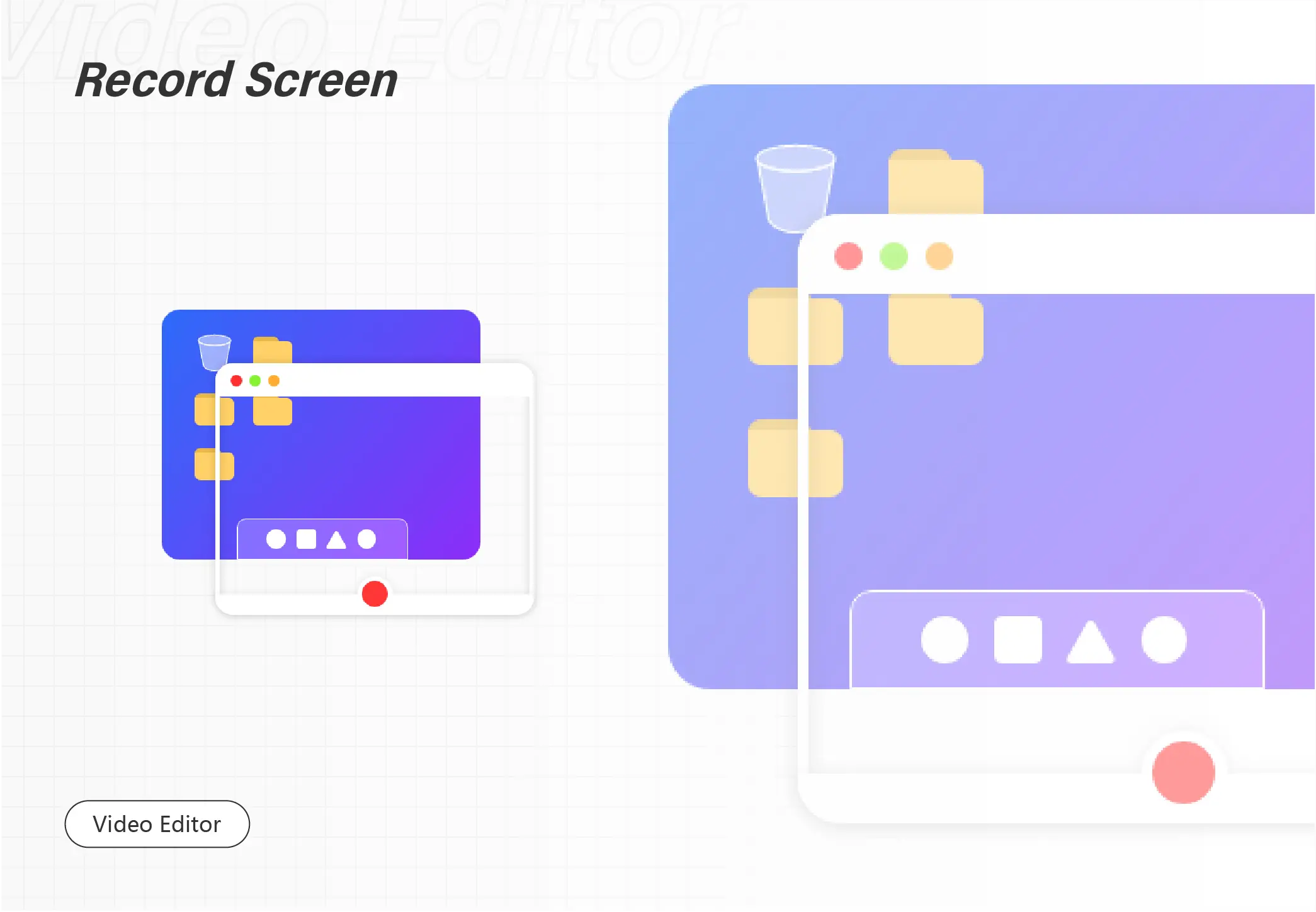 How to Record on Steam with Free Screen Recorder in 2022
Steam is one of the world's largest comprehensive digital distribution platforms. Players can buy, download, discuss, upload and share games and software on the platform. The latest version of Steam also supports online live broadcasts, video calling, and other functions. There are a lot of wonderful game stories happening on Steam every day. Unfortunately, it doesn't come with a built-in screen recording tool, so you can't record those stunning moments with it. If you are wondering how to record on Stream for free, then you are in the right place. In this post, I'll present to you the way to screen record steam with free gameplay recorders for Windows and Mac.
📌 How to Screen Record Steam in Windows 10
Steam Screen Capture with WorkinTool VidClipper
In the market, countless free screen recorders are suitable for Windows 10. Their quality is also uneven. So, it is difficult to find a truly effective and utterly free screen recording tool. If you try them one by one, then you may waste lots of your precious time.
WorkinTool VidClipper is something I'd like to recommend. With this software, you can record the full screen and specific screen area with system sound, microphone voice, or both. That means you can make a commentary when recording the live stream or games, etc. When recording, it won't affect the network speed and the smoothness of the video as well, for it is a downloaded desktop tool that can also work without a network. It also provides numerous editing tools, which can be used during the recording process, like brush, line, arrow, shape, etc.
Post-production is available as well, such as splitting and merging videos, compressing the video file, converting videos to other formats, etc. If you are a self-media worker and want to post recorded videos on social platforms, this software is undoubtedly a better choice for you. What's more, there are no limits on the recording time, then you can record Steam no matter how long.
How to Use WorkinTool VidClipper
Now let's have a look at how to record on Steam on Windows 10 with WorkinTool VidClipper
Step1. Launch the software. Click Screen Records on the home page.
Step2. Set the mode that you want to record, then decide the output format and quality. Videos in HD, SD, and original quality are available and video formats like MP4, FLV, and AVI are optional. In addition, auto-stop is feasible. Just turn on the Auto-stop button, then set a time to end.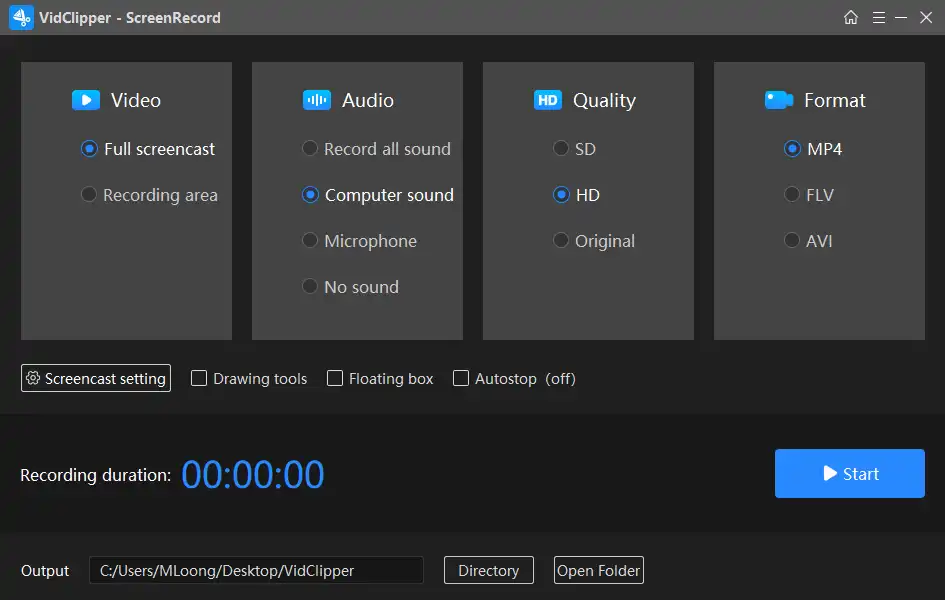 Step3. Click Start to record. You can edit or stop the video recording by tapping the buttons on the flow bar.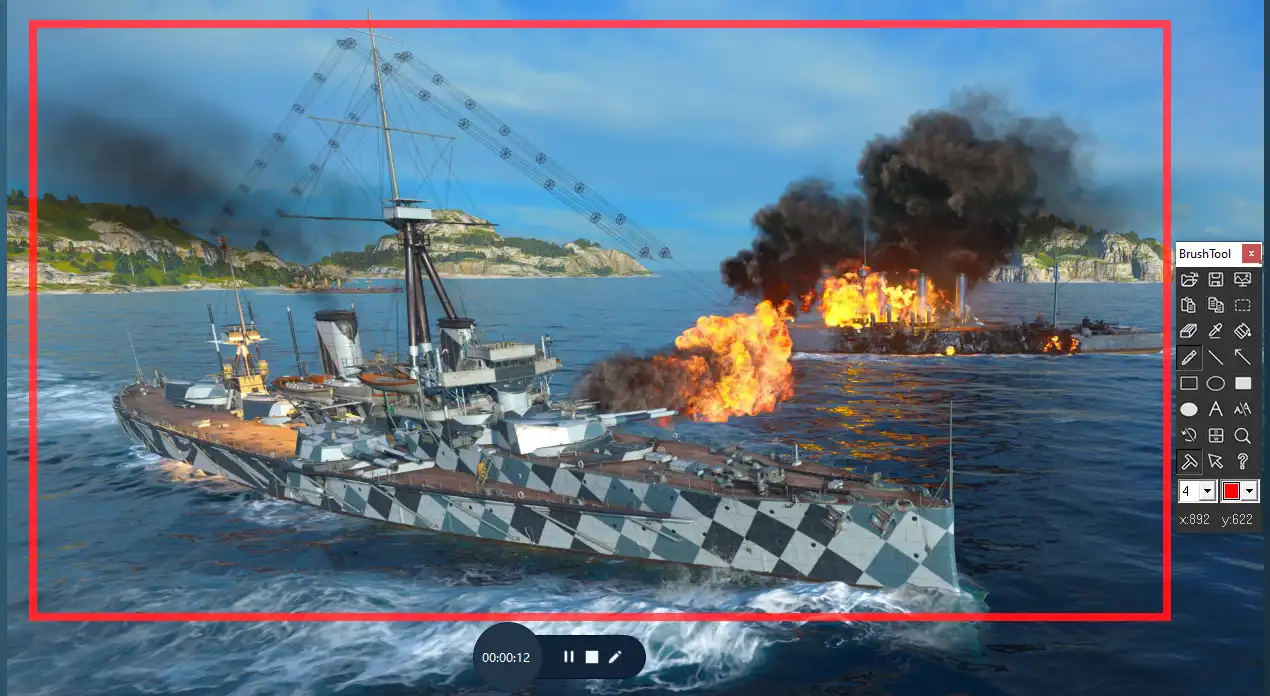 Step4. After you finish recording, click Play to check the recorded video, or paste Add to clip to post-edit it directly.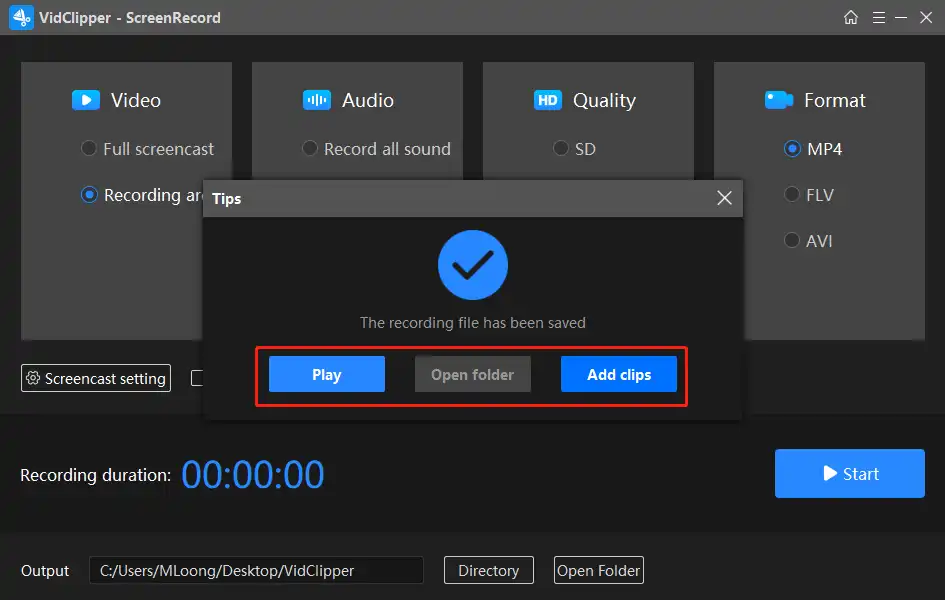 Why Pick WorkinTool VidClipper to Capture Steam
100% Free with no limits. This software is completely free, and there are no restrictions on free users. Flaws such as usage time limitation, watermarks, advertisements, etc., you will not find in this software.
Output HD videos. You can export the recorded video in HD with it. Clear video effects will bring a better visual experience.
Editable during recording. It provides plenty of editing tools that allow you to annotate the recorded video.
Multiple post-editing tools. It combines nearly all video editor functions into one, such as: extracting audio from video, speeding up a video, converting video and audio formats, like MP4 to MOV, M4a to MP3, etc.
No negative effects on the network. It works without the internet, so don't worry it will affect your internet speed for game streaming or video chat while recording.
Lightweight but powerful. Though it contains multiple video editing processors, it still maintains lightweight. The program is no more than 2 MB, so don't worry it will take too much of your PC.
Back up edited videos. The edited video will be directly saved in the historical editing library, and the edited video will not be lost if you forget to save it.
Privacy guaranteed. It doesn't ask for registration, and it promises to ensure your data information in its privacy policy.
📌 How to Record on Steam on Mac
QuickTime Player is the built-in tool on Mac. Not only is it a powerful media player that can play video and audio in high quality, but also it can fulfill recording on the screen. It also supports editing recorded videos. With it, you can trim, rearrange, and rotate videos, and can also split videos into multiple pieces and edit them individually. Another point to mention is that the video it records is ultimately in MOV format. You can also use QuickTime Player to convert video formats if you want to.
Here is a step-by-step tutorial on recording a Steam screen with QuickTime Player.
Step1. Open QuickTime Player. Click the Options button to set whether to record a video on Steam with sound or not.
Note: To record voice or other audio when screen recording, then you need to choose a microphone. To monitor audio during recording, you have to adjust the volume slider. If audio feedback occurs, turn down the volume or use a headset with a microphone.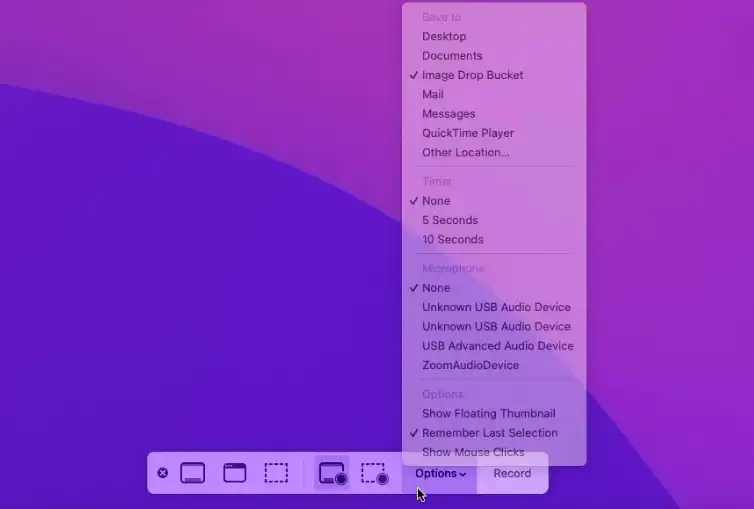 Step2. Click the recording icon to start capturing the screen.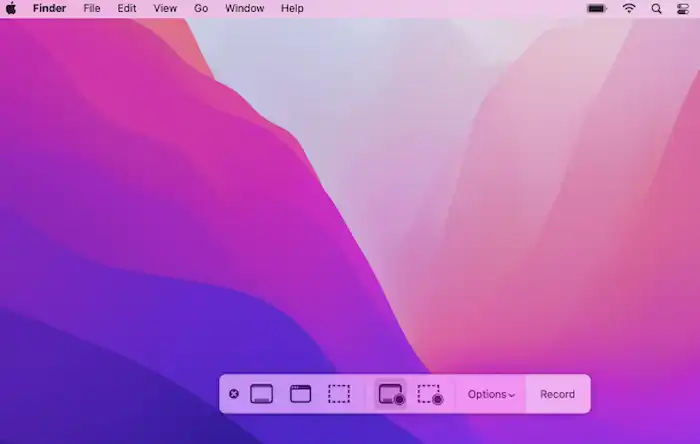 Step3. Tap the icon again to stop recording, then the recorded video in MOV format will be saved directly to your local folder.
Final Thought
In this post, I have shown you how to record on Steam on Windows 10 and Mac with free screen recorders. Both WorkinTool VidClipper and QuickTime Player are effective and all of them provide various video editing tools. Though the Windows system also offers a built-in screen recording tool – Xbox, it cannot fulfill the post-production of the recorded video. I still recommend that you select a professional screen recorder. WorkinTool VidClipper is an effective and completely free one-stop video editor that you can utterly rely on. It is free to download and use right now. Just have a free trial.
Products Reviews:
TrustScore
4
|
323
reviews