How to Record Streaming Video Free on Windows 10 in 2022
Are you finding a free and effective way to record streaming videos on Windows 10? WorkinTool VidClipper is an effective live stream recorder. Just open it, then choose screencast. It can record the full screen with audio and export the video in HD. You can also edit the screen recording videos, such as merging and splitting videos, converting to other formats, adding special effects, background music, subtitles, etc. It provides a long-term free trial for you. Have a trial right now.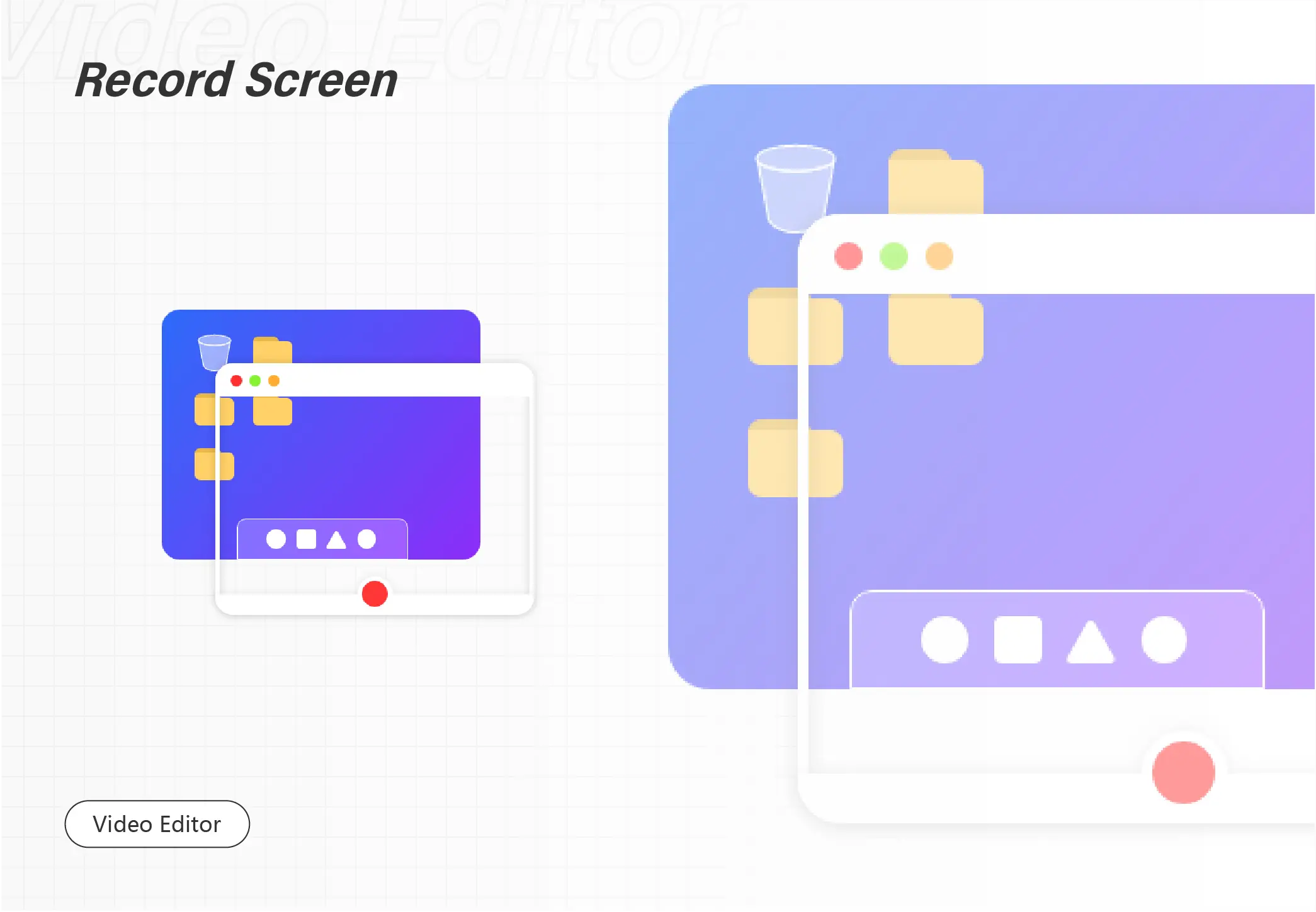 How to Record Streaming Video Free on Windows 10 in 2022
With the advent of the new media era, watching videos has always been one of our daily recreations. So when making or watching the live broadcast, what should I do if some important or wonderful moments need to be saved? Or if we want to save the live tutorial, with which tool can we accomplish that? This post will mainly focus on how to record streaming videos for FREE on Windows 10 with hotkeys and effective screen recording software – WorkinTool VidClipper.
Record Streaming Video with Desktop Tool
Anchors and new media workers must not be unfamiliar with screen recording software. It is commonly used in live streams. Whether you want to record video materials, do video tutorials, live games, etc., you generally need to use it. Excellent software often makes your work easier.
WorkinTool VidClipper is an effective and free live stream recorder. Not only can it record screens with system sound professionally, but it also includes video editing, post-production special effects editing, and other functions, it can also support different videos, audio encoding, mixed video, and more. What makes it prominent in the market is that it is completely free for all its functions and video-making elements. There are no limits on recording time and use times as well. When you finish recording the screen with it, you can directly upload it to edit. This feature is not available in many other screen recording software. As for its effectiveness, its system is perfect, and it will be updated regularly, so it won't crash and waste your precious time.
📌 How to Record Streaming Video with WorkinTool VidClipper
Here is a step-by-step tutorial to capture streaming video with WorkinTool VidClipper.
Step1. Launch the software and choose Screencast from the main interface.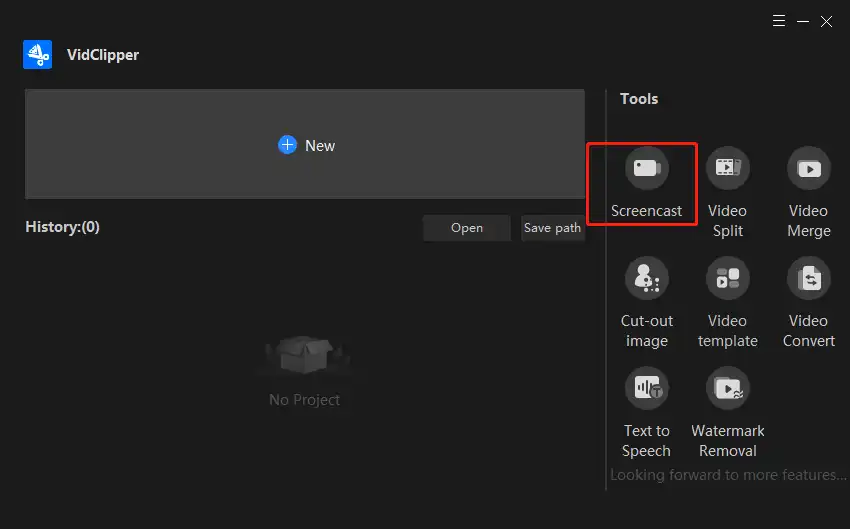 Step2. Decide whether to record the full screen or the specific area, and whether to record streaming video with audio or not. It is feasible to select the export video quality and format.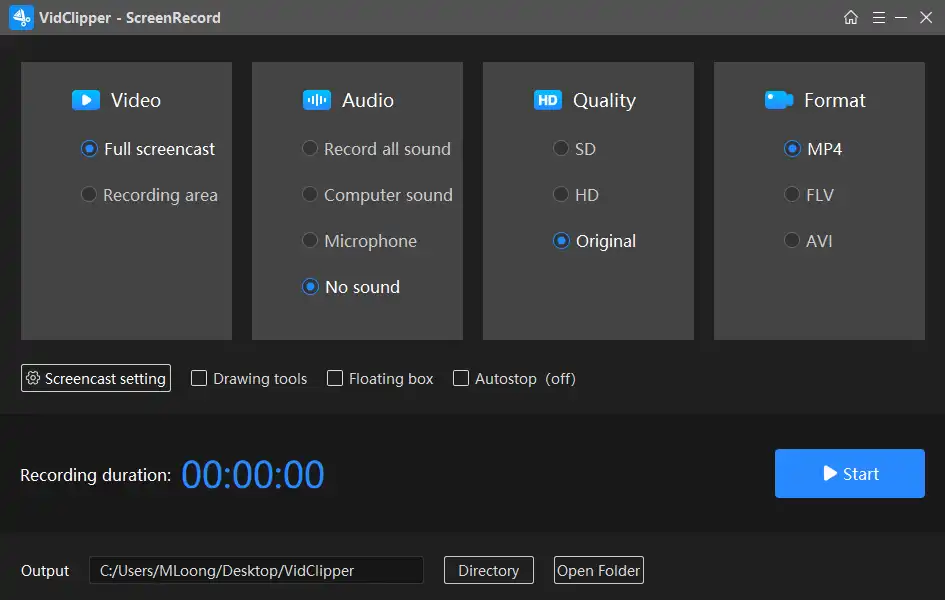 Step3. Click Start to capture the screen. There will be a flowing toolbar on your screen, so you can tap the edit icon to mark the screen recording video and tap the stop icon to finish recording.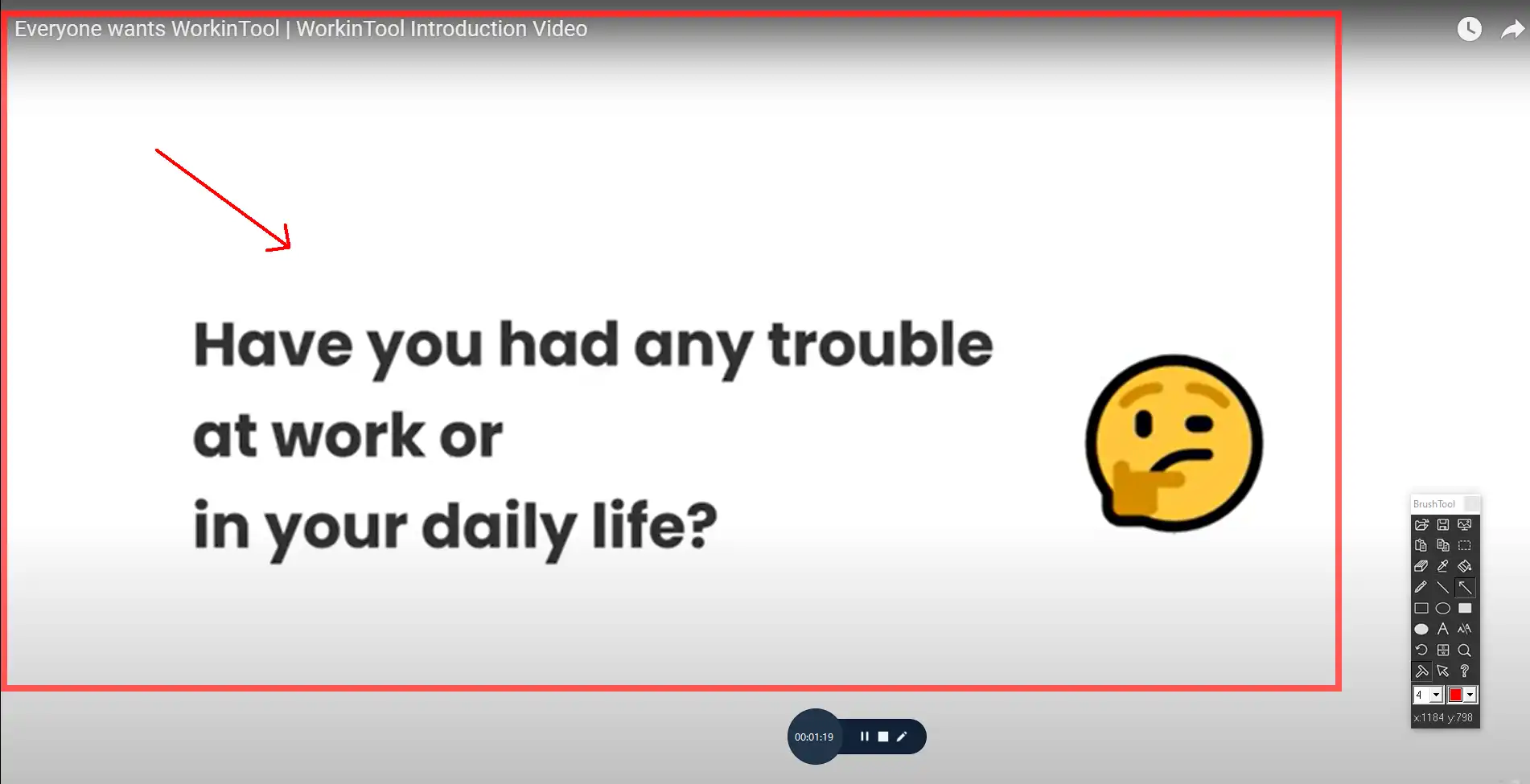 Step4. Play the video to check the result, or click Add clips to edit it directly.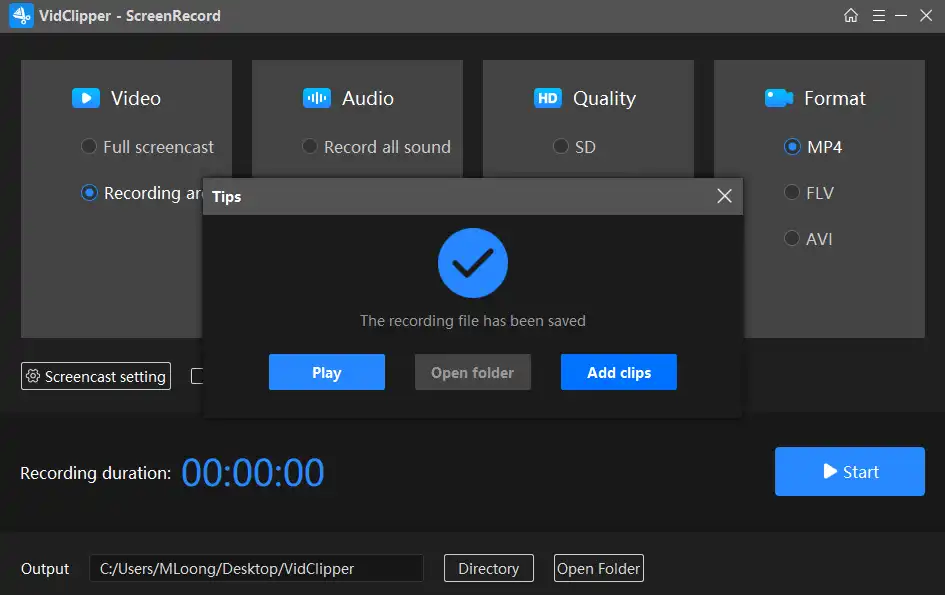 If you want to learn more about video editing tutorials, you can refer to the following posts.
✅ Why Choose WorkinTool VidClipper to Record Live Stream
Free without any limits. Most screen video recorders in the market cost highly or have limits on recording time and recording times. But WorkinTool provides a long-term free trial without any request for users.
High-quality output. The quality of the output video is optional. You can select to export the screen recording video in HD, SD, or ordinary clarity.
Multiple editable tools. It fulfills editing the recording video with numerous editing tools, like lines, arrows, shapes, texts, etc.
Edit the recorded video directly. Not only is it an effective streaming video recorder, but it can also edit the recorded video, by compressing, converting, and adding elements, such as background music, subtitles, filters, transitions, special effects, etc.
Light-weight. The program is just nearly 2 MB, so don't worry it will take up too much.
Support most live stream platforms. There are no limits on recording platforms. You can record streaming videos on Netflix, YouTube, Discord, and other gameplay platforms.
Capture Streaming Video on Windows 10 with Shortcuts
The Windows system has its own shortcut key for screen recording, and it has been there since the win7 system. Nowadays, the Win10 system is the most commonly used computer system, so I will mainly introduce the screencasting hotkeys of Windows 10 and how to record streaming videos with them. You can use the Xbox screen recording that comes with the Windows 10 system. This method is suitable for recording content in a single app or recording some game content on Xbox. It might not be in favor of some applications. Here is a summary of the Win10 screen recording hotkeys:
Open the game bar: Win+G.
Take a screenshot: Win+Alt+PrtScrn.
Record: Win+Alt+G.
Start/stop recording: Win+Alt+R.
Turn on the microphone /Close: Win+Alt+M.
Start/pause broadcast: Win+Alt+B.
Show camera in the broadcast: Win+Alt+W.
Want to know more about Windows keyboard shortcuts for Windows 10 and Windows 11 you can check it.
📌 How to Record a Live Stream in Windows 10
Now let's figure out how to record a live stream video with Windows 10 hotkeys.
Step1. Open the live stream video that you want to record.
📢 Note: the Xbox Game Bar of Windows is not in favor of recording some apps that are not from the Windows Store. But it fulfills recording YouTube live streams. You can use it if you are a YouTuber. Moreover, it is not available to choose the capture area as well.
Step2. Tap Win+Alt+G to start the toolbar. Set the recording by clicking the settings icon.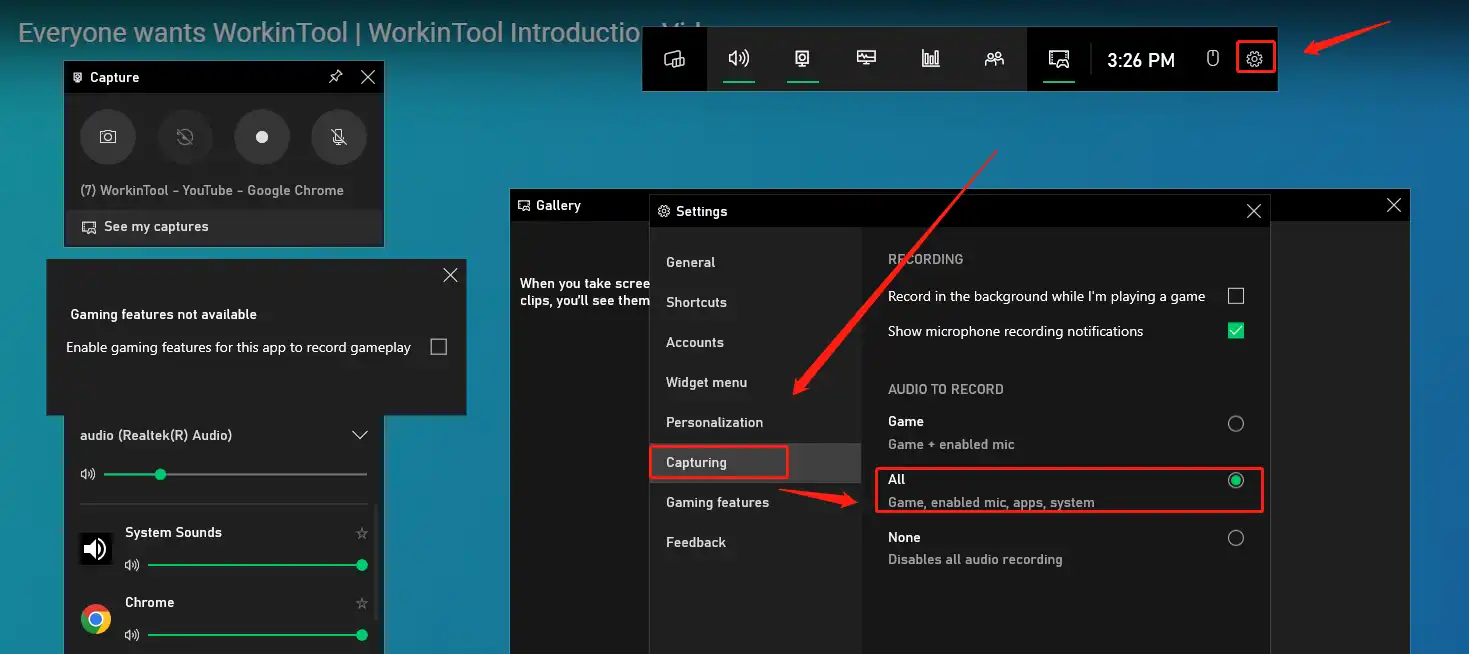 Step3. Click on the capture icon or paste Win+Alt+R to start recording.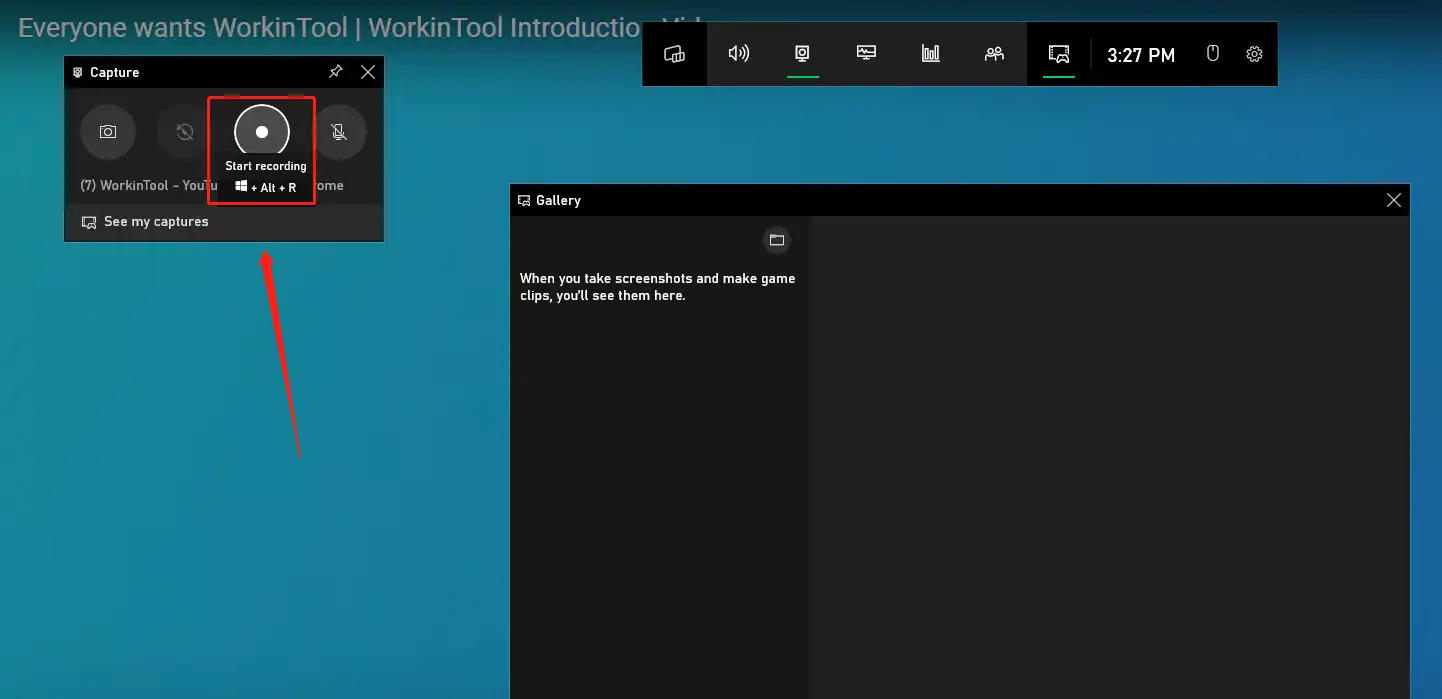 Step4. Tap Win+Alt+R to stop capturing streaming video. Then click the See my captures> File icon to get the video.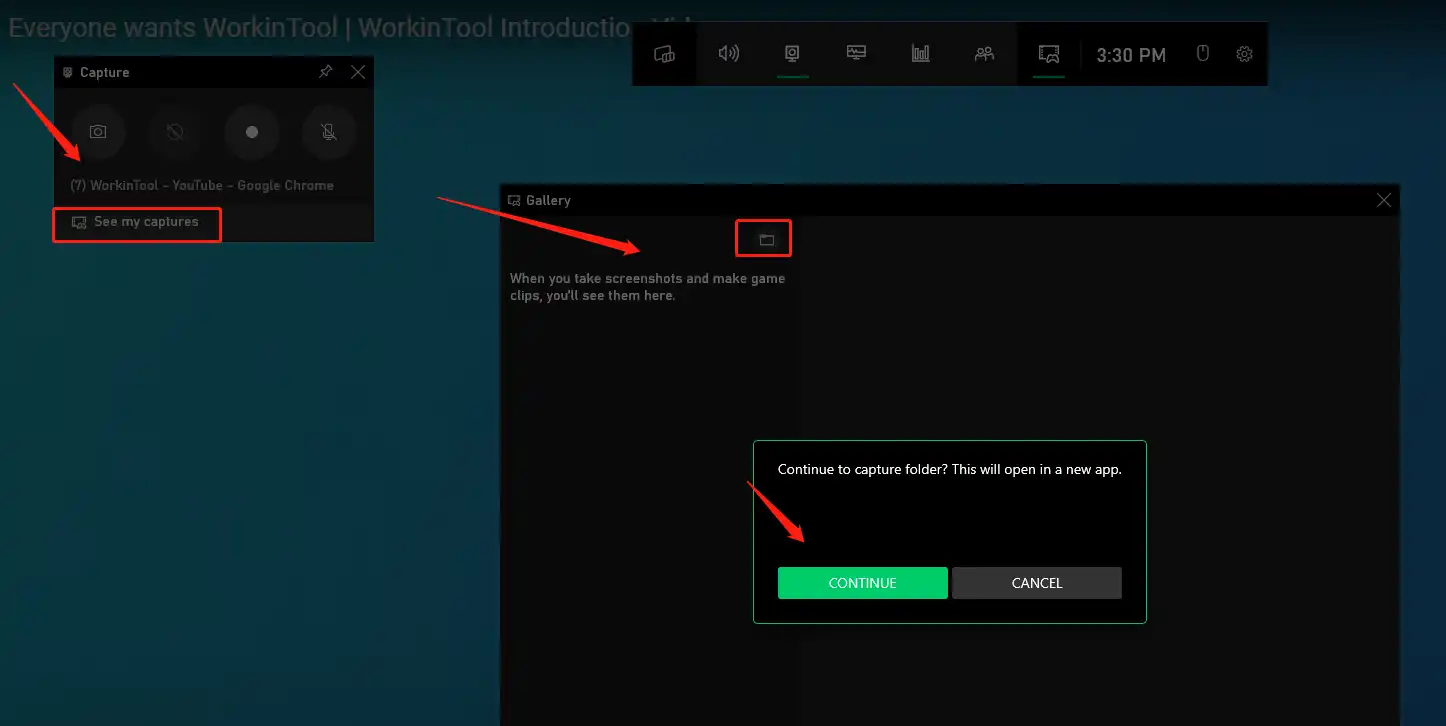 Comparison of Desktop tools and Windows Shortcuts
Both the desktop streaming video recorder software and Windows shortcuts can fulfill recording streaming video for free, so which one should we pick and which one is better according to different needs? The following is a conclusion of their similarities and differences.
WorkinTool VidClipper
Windows 10 shortcuts
Prominent features

Support selecting the screen recording area
Editable when recording
Trim and edit the recorded video directly
Quick and easy to record streaming video with audio
Support most streaming video platforms

No need to download the installation package
Fast and easy with keyboard shortcuts
You can also take screenshots of the live stream video

Key flaws

Need installation
Mix video operations together

Cannot select the capture area
Editing the video is unavailable
Not compatible with some apps

Fit for

YouTubers, Vloggers, and other internet celebrities
People who want to make professional videos

People who simply want to simply record screen
Those who are unwilling to download software
In short, both of the two ways that I presented can capture live stream videos for free on the Windows 10 system. As I mentioned before, you can pick one of them according to your practical needs.
Products Reviews:
TrustScore
4
|
323
reviews