How to Record WhatsApp Video Calls with Audio for Free
Many users want to record video calls on WhatsApp but find this messaging app doesn't have a recording tool. You have to rely on third-party screen recorders for that. If you don't know how to record a WhatsApp video call. Read this post! It shows four free WhatsApp screen recorders that enables you to archiving calls on different devices including Windows, Mac, iPhone, and Android.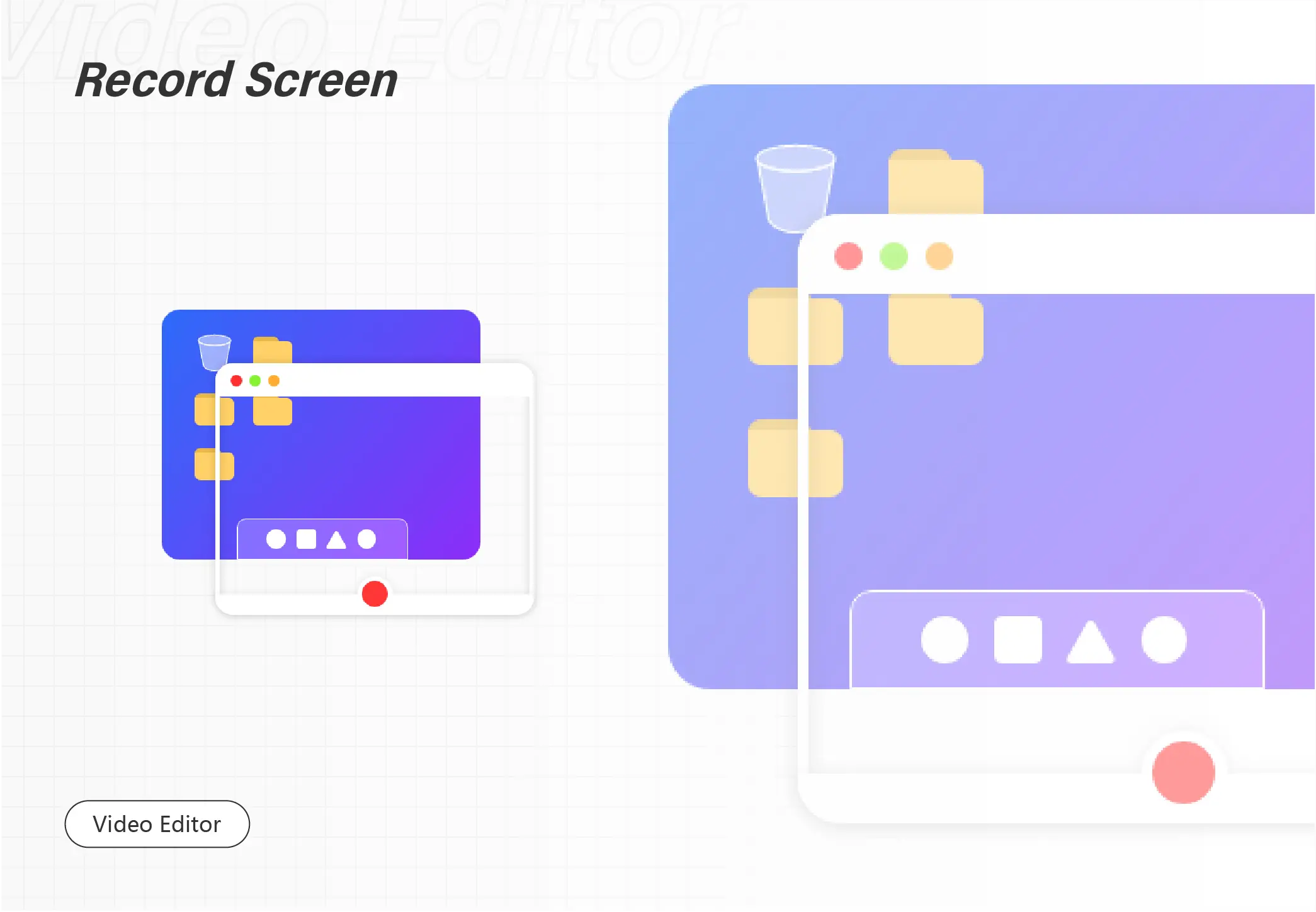 How to Record WhatsApp Video Calls with Audio for Free
Video call is one of the most commonly-used functions. Do you know how to save and check previous video conversations on WhatsApp? Many people would like to record video calls for archiving, later viewing, or sharing with others. But how to record a WhatsApp video call with audio automatically on different devices? This post will share some free screen recorders you can use without holding. In total, there are four of them, for Windows, Mac, iPhone, and Android, respectively.
Here are some of the best ways to record WhatsApp video calls:
WorkinTool VidClipper – a free desktop tool to record screen and edit videos on Windows PC
QuickTime Player Mac – a preinstalled program to record screen on Mac
Screen Recording – a built-in screen recorder in iPhone Control Center
AZ Screen Recorder – a recorder app for Android
---
💡How to Record WhatsApp Video Calls on PC
You can find different solutions for Windows and Mac computers in this chapter. Read on to get more information.
How to record WhatsApp video calls on Windows
There is in-built recording software in the Windows system named Xbox Game Bar. With it, you can record the screen without any app. However, it only supports the Windows 10 or later version and doesn't support partial screen recording.
Therefore, a free third-party screen recorder WorkinTool VidClipper is recommended. Designed with a clean and straightforward interface, it enables you to record WhatsApp video calls without holding with a few clicks. In addition, it is an all-in-one program equipped with more tools than the native Xbox Game Bar, like the auto recording tool. So this WhatsApp recorder will let you know how to record a WhatsApp video call with audio automatically.
Firstly, open this software and click Screen Recorder on the Toolbar menu.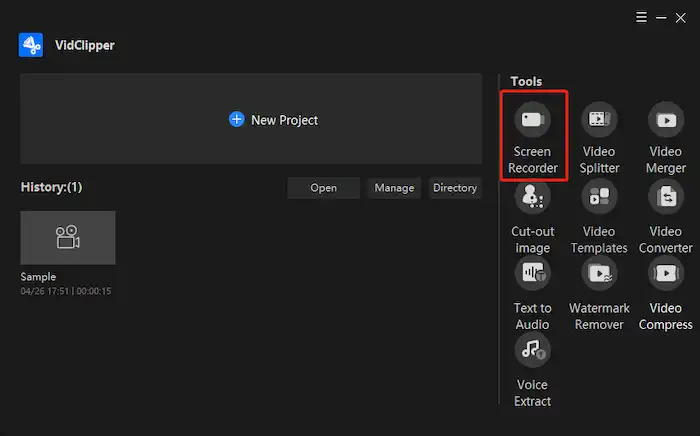 Secondly, make custom settings and open the WhatsApp video call interface.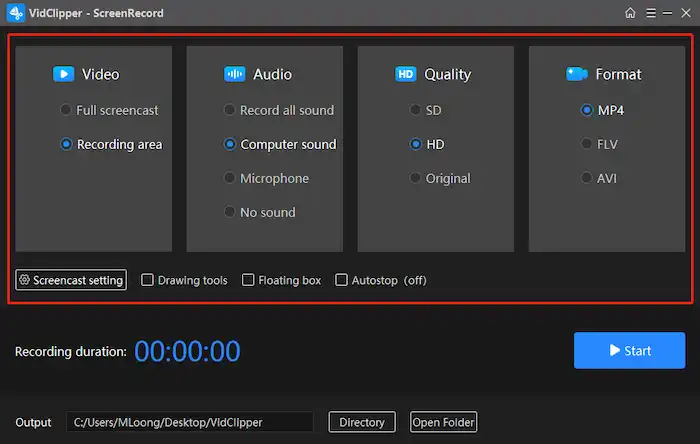 Thirdly, click Start to start recording or press Pause/Stop to suspend or stop recording. (Shortcut hotkeys: Alt+F1 to start/pause recording and Alt+F2 to stop recording)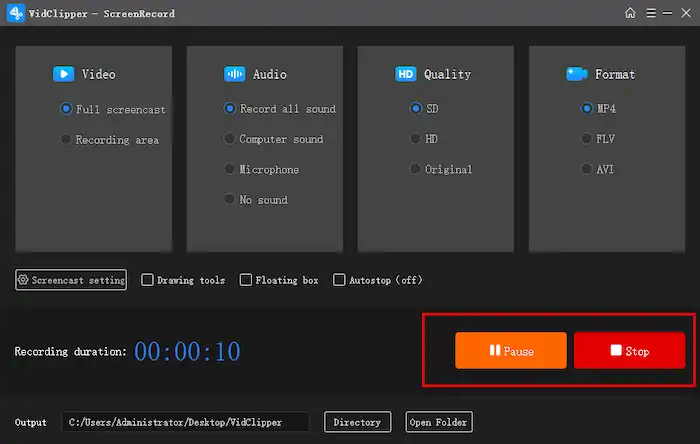 The recorded video calls will be automatically saved to your local folder. You can click Play to preview it now or check it later. Besides, if you need to edit it, just click Add clips to make quick or professional editing.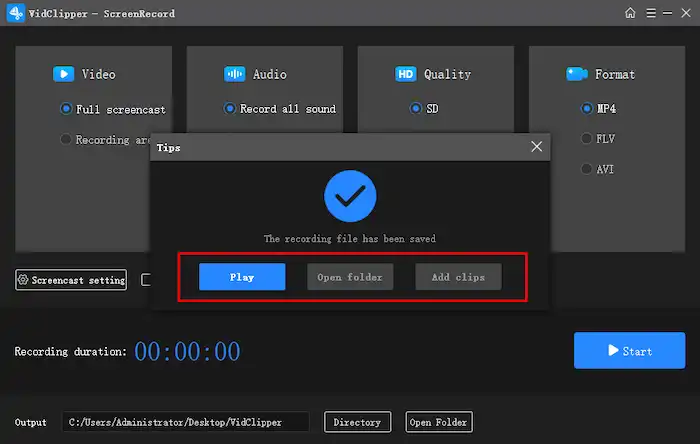 Key Features that Make VidClipper Sparkle
You can free download this screen recorder and use all the features like screen recording, video format conversion, and video editing without a penny. VidClipper sets no threshold for all its features.
Powerful screen recording features
WorkinTool VidClipper allows users to use the Autostop tool to set the recording time in advance. So you can record WhatsApp video calls according to the estimated time and don't need to worry about unforeseen problems. In addition, you can type and draw with changeable effects on the screen using the Drawing tools to write down and note key information conveniently.
Able to record computer and microphone sound together
How to record a WhatsApp video call with audio automatically with WorkinTool VidClipper? It's a piece of cake. Just make sure you tick All Sound when making custom settings.
Adjustable recording options
Whether to record a full or a partial screen is as you like. And there are three levels of video quality you can choose – SD, HD, and the same level as the original video call. Besides, the output formats are at your disposal, including MP4, AVI, and FLV.
Discover More Post-producing Features
How to record WhatsApp video calls on Mac
If you're using macOS, you can find built-in screen recording software on macOS as well. It is called QuickTime Player. It enables users to record computer sound and microphone sound and adjust the recording area without any app. As a preloaded program, it can meet nearly all your basic needs. Here is a guide for recording a WhatsApp video call with QuickTime Player.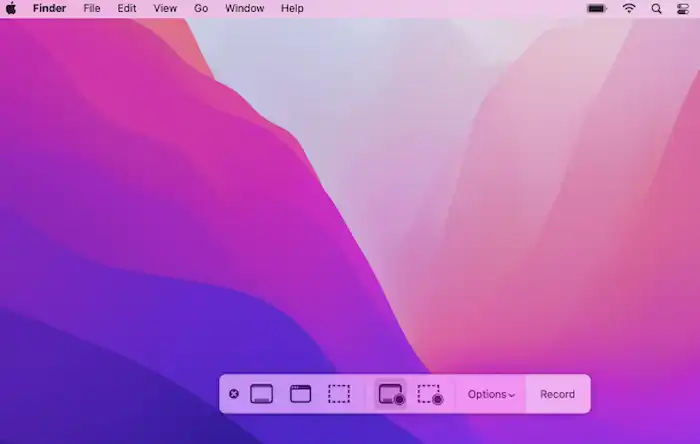 Firstly, open QuickTime Player on your computer.
Secondly, click New Screen Recording in the dropdown menu of File.
Thirdly, select the audio source and recording area.
Finally, click Start Recording to launch screen recording and press the square stop button in the top menu bar to end recording. (The video will be automatically saved as a MOV file in your local space.)
---
💡Ways to Record Screen on Mobile
The mobile screen capturers we will mention below are free as well. It takes even less time to pick up and record a WhatsApp call.
Record a WhatsApp Video Call on iPhone
How to record WhatsApp video calls without any app on iPhone? Well, it is so easy. As long as you're using iOS 11 or later versions, you can record the screen on your iPhone with the built-in Screen Recording program. It is a basic recording tool that can only record your screen with iPhone sound and microphone sound, with no other features. The recorded videos will be automatically saved to your iPhone Photos. You can do basic editing later in the Photos app.
Firstly, open Settings > Control Center > add Screen Recording to the Home Screen.
Secondly, launch or answer a WhatsApp video call, swipe down from the top of the iPhone screen to open Control Center, and tap on the Screen Recording icon to start recording.
Finally,

a red bar will appear above your screen once you start recording.

You can tap on it or swipe down Control Center and press the Screen Recording icon to stop recording.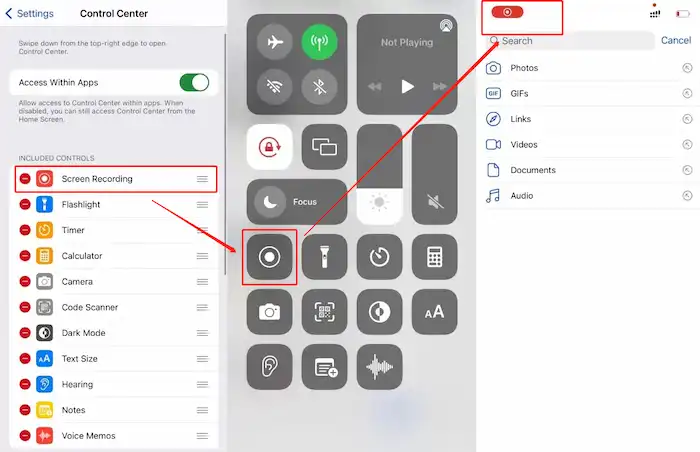 Notes: You can only record system audio with the steps above. If you want to record your voice, press and hold on to the red microphone button to turn on the microphone. Everything on your screen, including notifications, will be recorded. You can enable Do Not Disturb to prevent unexpected notifications. 
AZ Screen Recorder on Android
The Android operating system doesn't have a built-in recorder. So you need to download a third-party tool from GooglePlay or AndroidOS. AZ Screen Recorder is a good choice. This easy-to-use app allows you to record 1080p videos at no cost. Both system audio and microphone sound are importable. You can rest assured of recording a video call with voice. In addition, it also provides you with a time setting to automatically end the video recording. As a note, the free version has no editing or webcam feature. Here is how to record WhatsApp video calls on Android.

Firstly, open AZ Screen Recorder on your phone.
Secondly, click the Gear button to make custom settings.
Thirdly, go back to the home page and start recording.
Fourthly, hold or join a WhatsApp call.
Finally, click Stop to save the recording.
---
Conclusion
At last, I hope this article is helpful for you. You may know how to record WhatsApp video calls with audio automatically now. Multiple solutions for different devices are provided in this article, and all of them are free and simple to use. Pick one you need and start screen recording now!
Products Reviews:
TrustScore
4
|
323
reviews