How to Combine Songs into One Track for Free
Wondering how to combine songs into one track? Then you are in luck. In this article, we have provided you with a detailed list of tools and methods to solve the problem. All our methods are free and available to use right now. WorkinTool VidClipper is the best to use on Windows. Now, just go download and experience the magic yourself.
How to Combine Songs into One Track for Free
Now and then there are cases where you have the idea to merge two or more songs so that you can make a music playlist. You want to play long-time music without pauses. It is a bit like some albums where those online streamers upload many songs into one track. But how to combine songs into one track like others?
If you are new to the whole music industry and have a recorded voice memo you want to edit. Learning how to merge music clips can be a great help to cut unnecessary parts. You will be able to get rid of those parts and then paste other clips together without being fake.
The actual methods are not hard at all. You just need the right editing tools and you can do it yourself at home. Here in this article, we will walk you through the detailed approaches and tools to combine mp3 and other audio files together. You will see three ways to combine your songs including Windows, Mac, and detailed steps.
---
How to Combine Songs into One Track on Windows
It is not hard to do it on a Windows desktop. But you have to find the right tools in the right way. Now, there are tons of audio software on the Internet, but seldom has one been totally free and easy for beginners. In a circumstance like this, we have prepared you with the best software we found.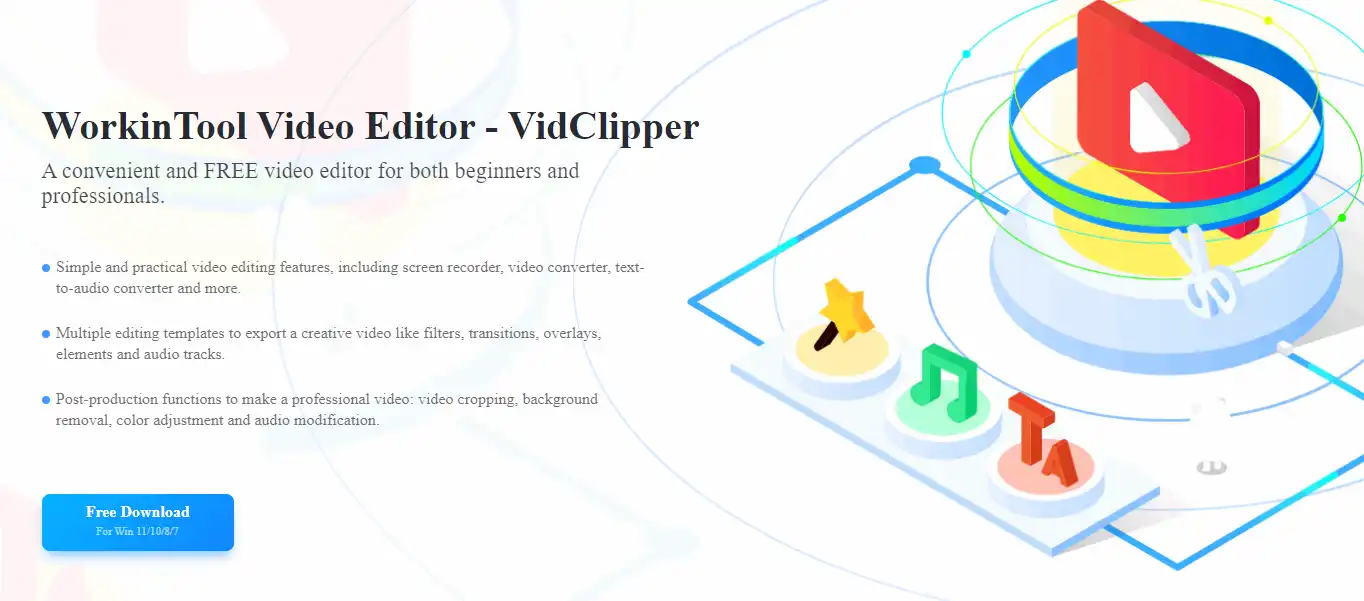 WorkinTool VidClipper is a free video and audio editing program that can be extremely helpful for you to do music combining. With it, you can cut any music clips you want and glue them together without anyone knowing that you have edited them before. There are others features that will definitely benefit you. It is especially useful to join song files and create mixes so that you can customize your albums. Once you get used to how WorkinTool works, you will be a professional music editor in a very short time.
How to combine songs with WorkinTool VidClipper:
Open WorkinTool VidClipper on your desktop and go to the editing page.
Import your target audio files into the media.
Click on the Plus button or drag and put the file to the timeline for later editing.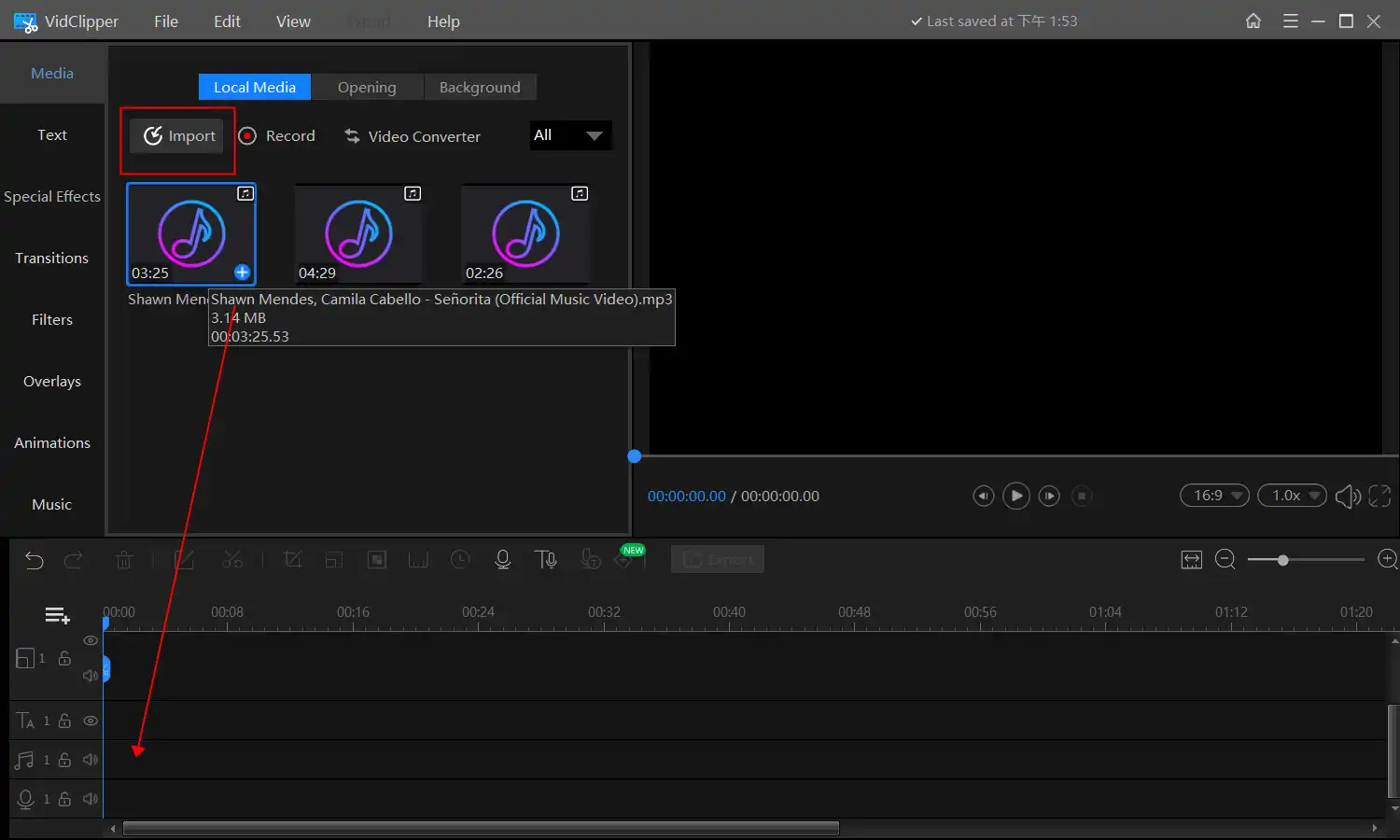 If you want to add one track right in the middle of a song:
Move the cursor to the place you want to cut and click on the scissors icon.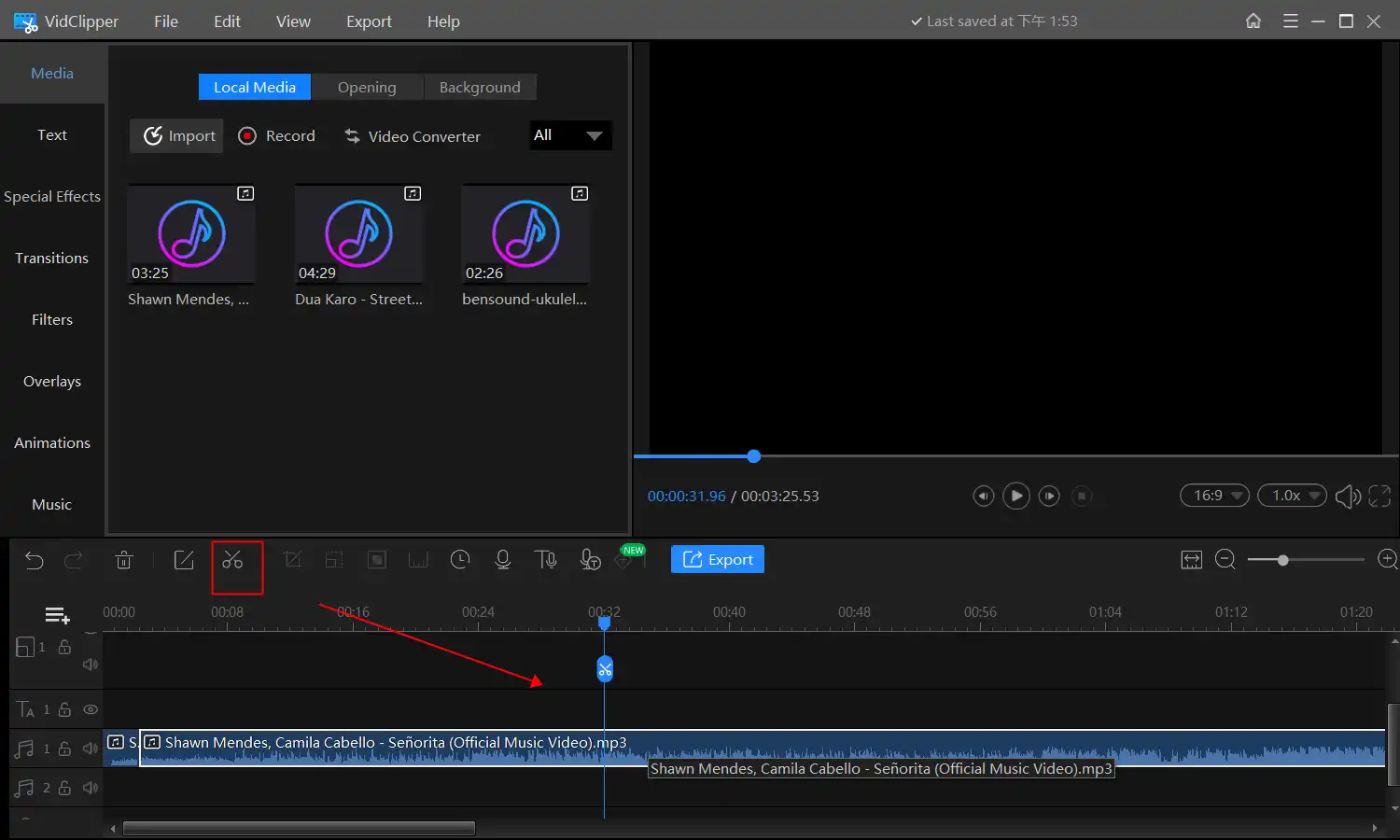 Then you can pull the two clips apart and put the music track into the middle.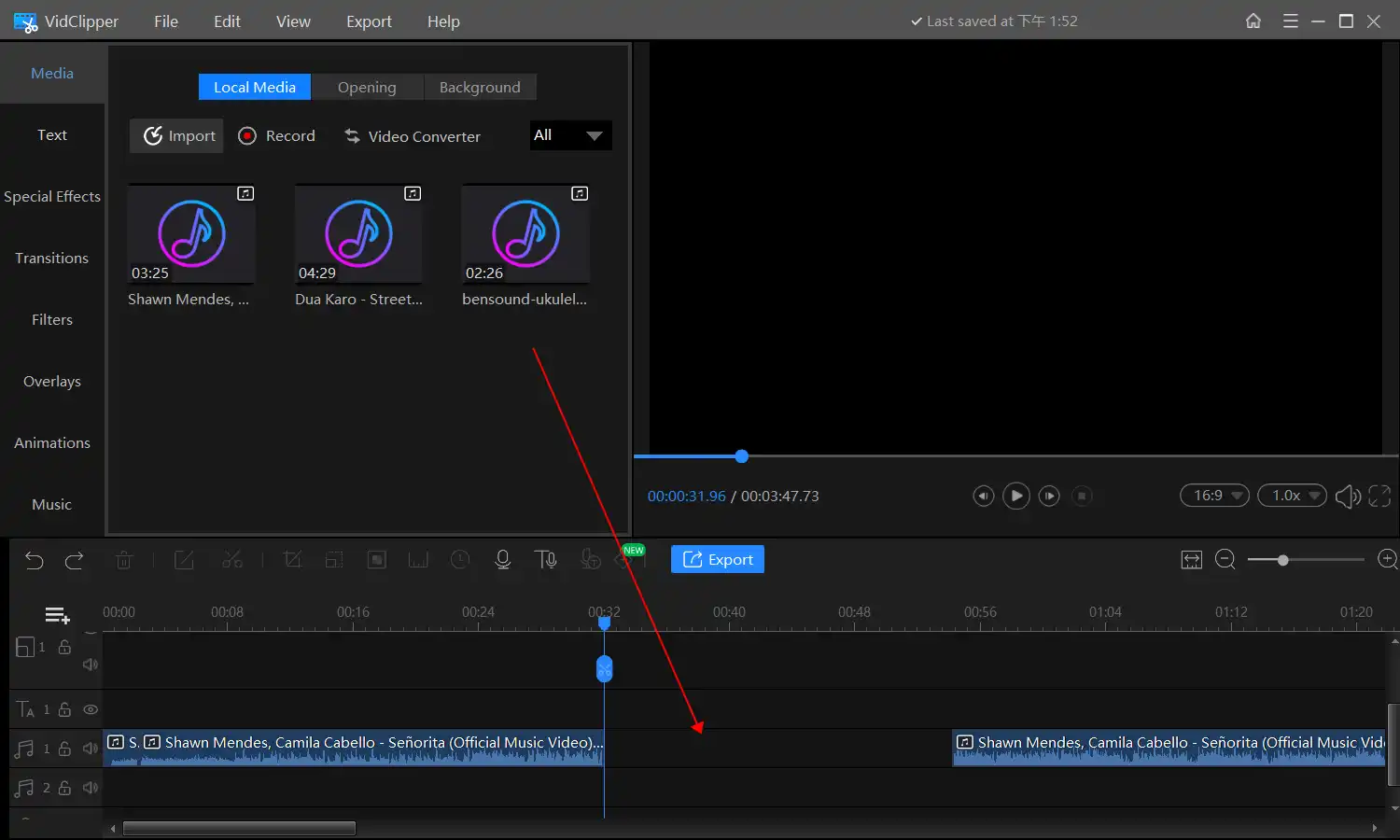 If you only want to put one song right after another:
All you have to do is put the second song after the first on the timeline.
Once you have done combing, tap the Export button.
Select the export file format and customize the quality and save it on your computer.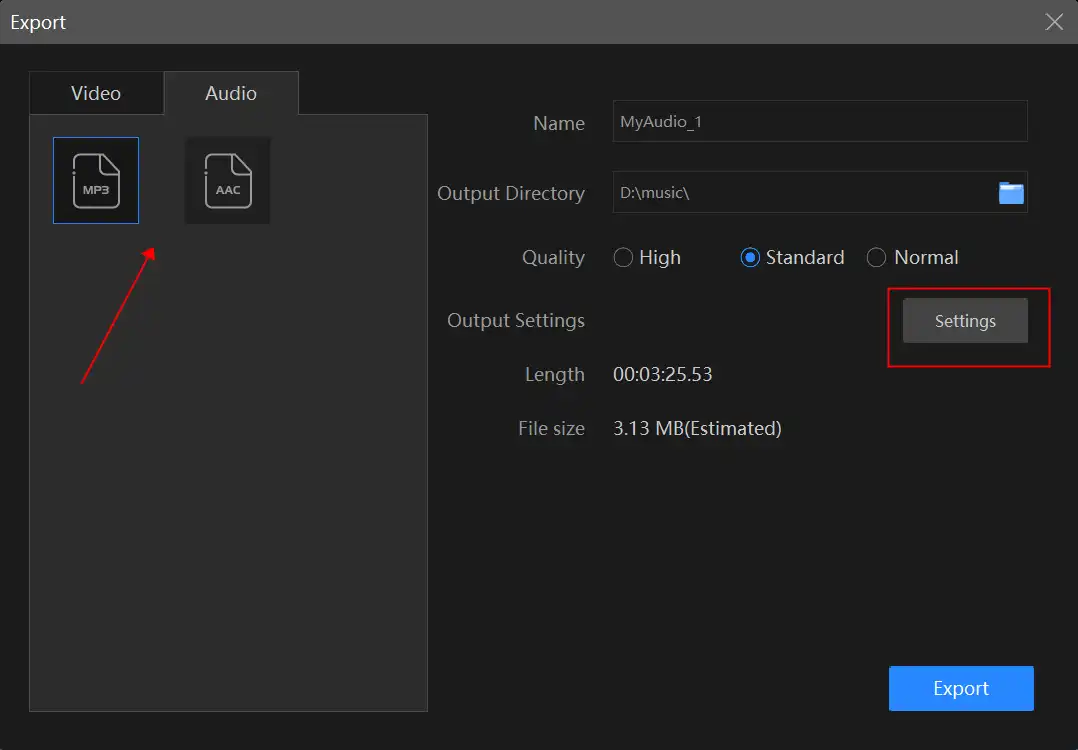 If you are not satisfied with the basic music quality settings and you are already experienced in the music editing field, then I sincerely believe you can do more than that. There is an advanced setting button for users who wants more.
| | | | |
| --- | --- | --- | --- |
| Encoder | Sample Rate | Channel | Bit Rate |
| It is an algorithm that can compress and decompress an audio file according to its format. The goal is to represent high-fidelity audio quality with a minimum number of bits. | The number of samples per second (or per other units) taken from a continuous signal to make a discrete or digital signal. | It is a representation of sound coming from or going to a single point. Like a microphone is a kind of channel. | This means how many bits are used per second of a certain audio file. |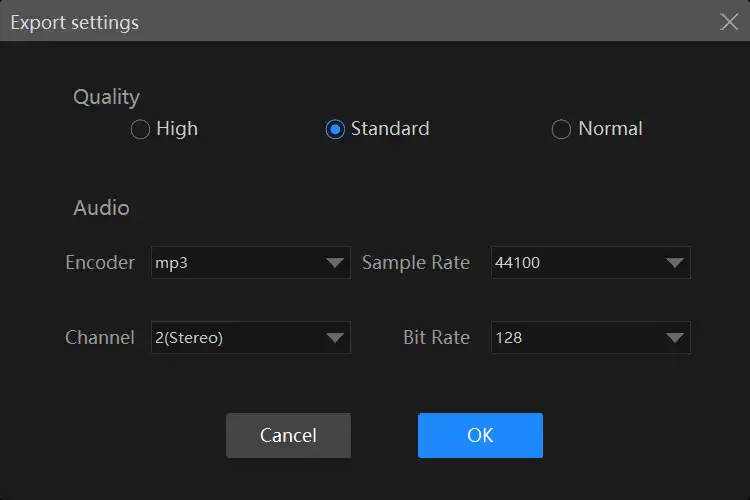 🎉 More VidClipper Features 🎉
---
How to Merge Songs on Mac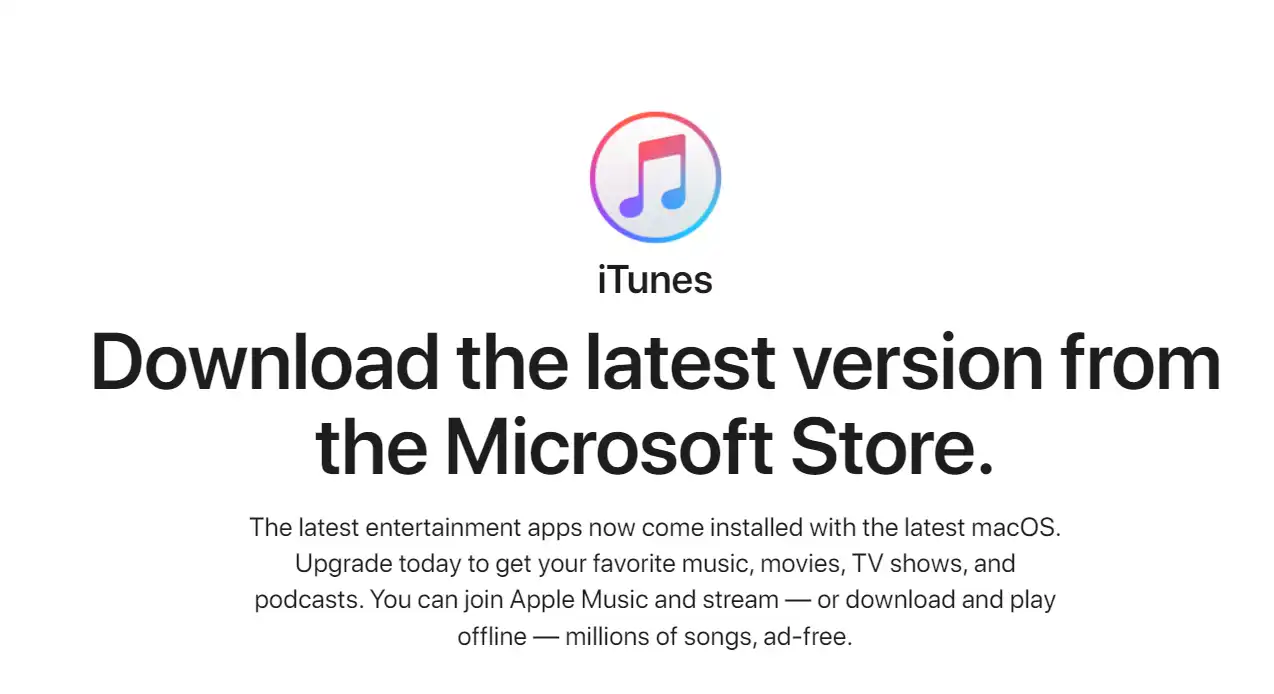 We all know that there is always a music app on any Apple device called iTunes, and it has been developed to be one of the biggest music platforms. Many musicians would choose it to be the first place to release their albums. Also, it can be a great tool to combine songs. Even though iTunes is mainly used as a music management app, it can also do the trick to merge multiple songs together.
Now, let's see how to do it on Mac:
Open the iTunes application on the Mac desktop, and click on the button of New > Playlist right in the File menu.
Then, put the desired songs and tracks you want to combine into the playlist you create.
Tap the iTunes Edit menu on the Mac devices and pick the Preferences options. You will see the playback from the pop-up window.
Enable the Crossfade Songs choice right in the Playback Preferences section. Here you are allowed to change the song length you want. You can adjust it up to 12 seconds by controlling the curser.
Lastly, click on the OK button to save all these edits and play it now.
---
More to Share
You know what? Combining two or more songs into one track is just easy as that. As long as you have found the convenient tools we provided you, you can do it in seconds and no one will know the difference. If you don't have it, it is fine. Do me a favor and just go try our methods, we promise that they are free and available through our test. And you won't regret the ultimate effect, trust me.
If you have any good suggestions or encounter any trouble that bothers you, please feel free to contact us at any time.