How to Edit a GIF Simply for Free 2022 Guide
If you want to know how to make and how to edit a GIF, then you have come to the right place. In this article, we will present you with the best method to create a fabulous GIF and the suitable way to edit the GIF in a way you want. All of those operations are free from the powerful video tool – WorkinTool PDF editor – VidClipper. With its powerful features, you can add text and special effects to your GIFs. Trimming and rotating are also on the table. Now, go download and explore the magic yourself!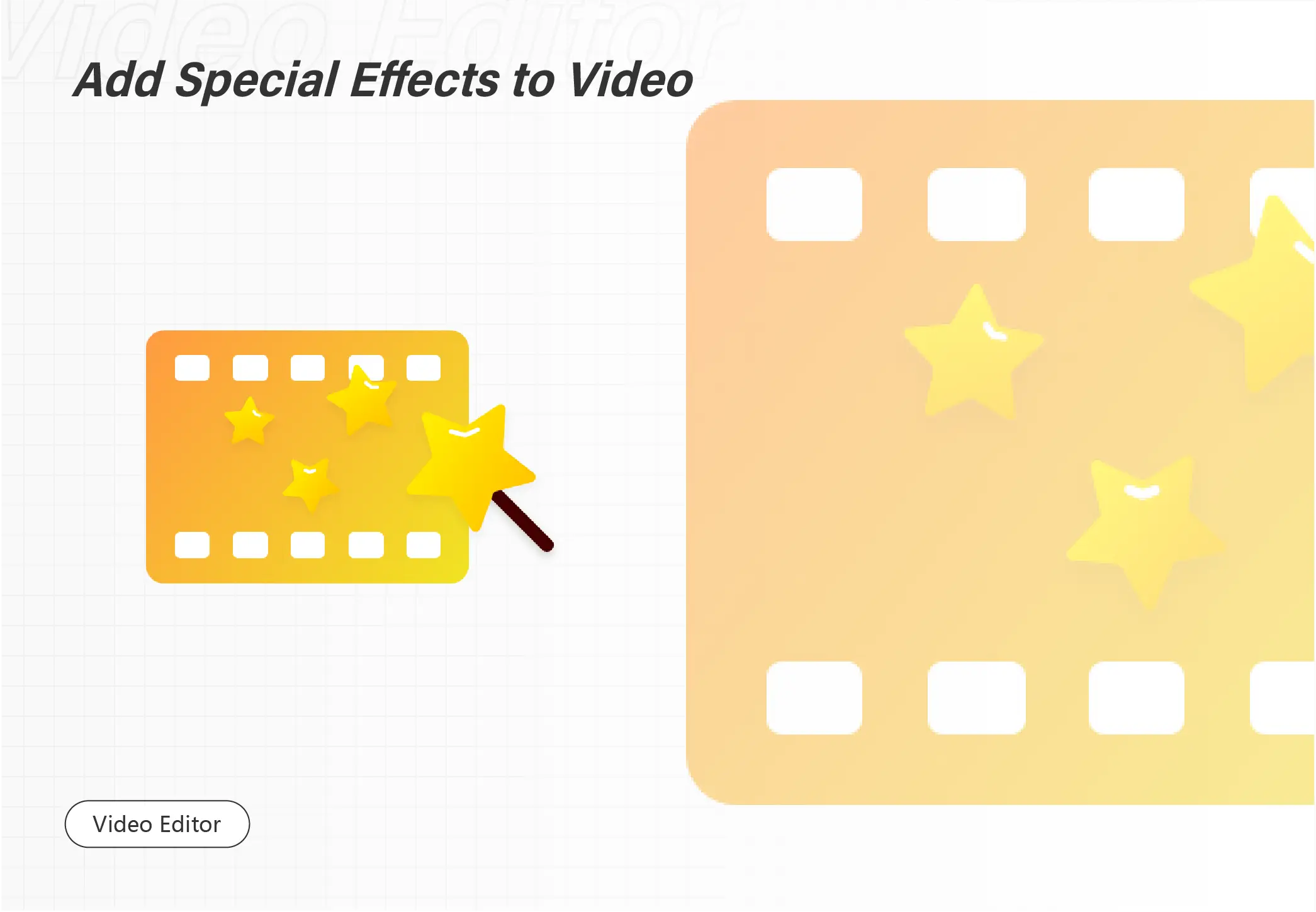 How to Edit a GIF Simply for Free
The GIF was created for the purpose of compressing the video to a lower resolution and limiting the frame rate. Somehow, this kind of format has been trending on the internet. This little animated image with no sound can express more feelings in a way words and text can't. That is also why people are so fond of it. I mean, just to check how popular Giphy is, you will know what I am saying. PS: (Giphy is a website that specializes in collecting and providing trending GIFs to  300 million daily active users). But do you want to know how to edit a GIF to make it better suited for you?
And if you can use it in the right place at the right time, GIFs can also help you get closer to people, ease up on awkwardness, etc. For example, you can use funny GIFs to make your CO workers laugh when you talk to them. It's great to be able to use GIFs to lighten the atmosphere when the meeting gets stuck.
I know you must have seen and used GIFs when talking to your friends through social media. But have you ever wondered how to make your idea of GIFs become reality? Well, here's this simple tutorial that will guide you on the very best way to do a GIF and how to edit a GIF using WorkinTool Video Editor – VidClipper. I'll check it out.
How to Edit a GIF – Create One
Before we talk about how to edit a GIF, let's see how to make a GIF first. Well, you can simply think of GIF as a compressed short video that only has several seconds. So, creating a GIF is to cut a part of a video that you find interesting and make it in GIF format. There are a lot of tools out there that can accomplish this work, but most of them require a financial commitment or have a certain amount of restriction to the function, like putting their logo on a well-made GIF.
With this in mind, we highly recommend using the WorkinTool Video Editor – VidClipper here in order to save you unnecessary time. It is a great video processing software. With it, you can easily make any GIF you want, and edit them in the way you want. It's no longer a dream to have a unique GIF.
🎓

Convert Video to GIF
1. First, download and launch this software. Click +New to open the video editing page.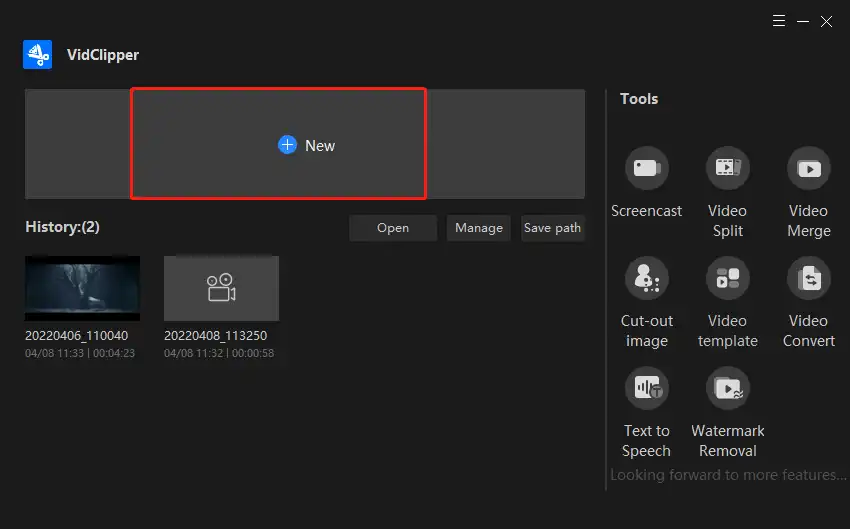 2. Then, hit the Import button to add the video you want to make GIFs. Drag it down to the timeline.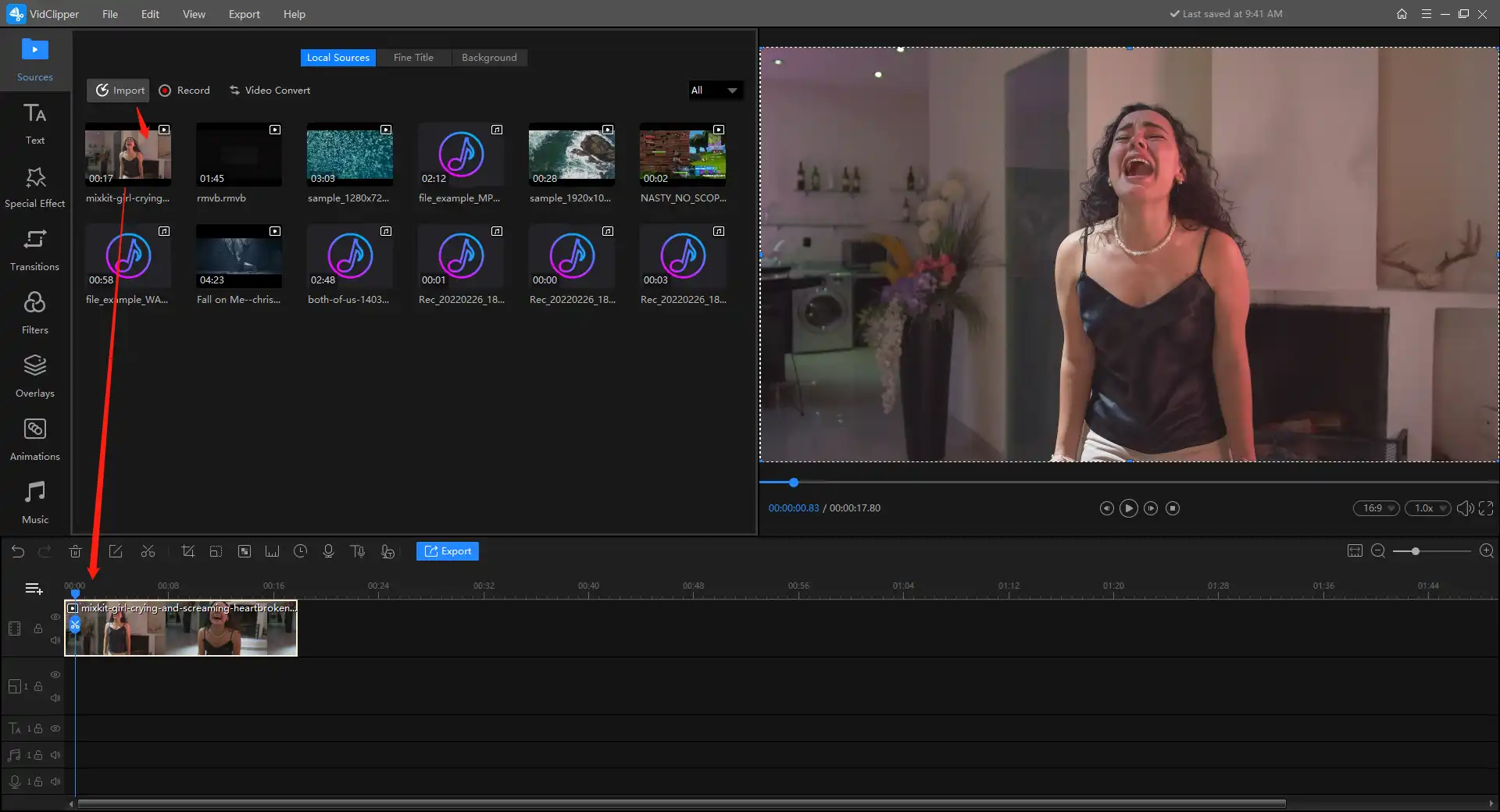 3. Next, use the scissors icon to cut the part you want to make a video clip as a GIF. Then hit Export.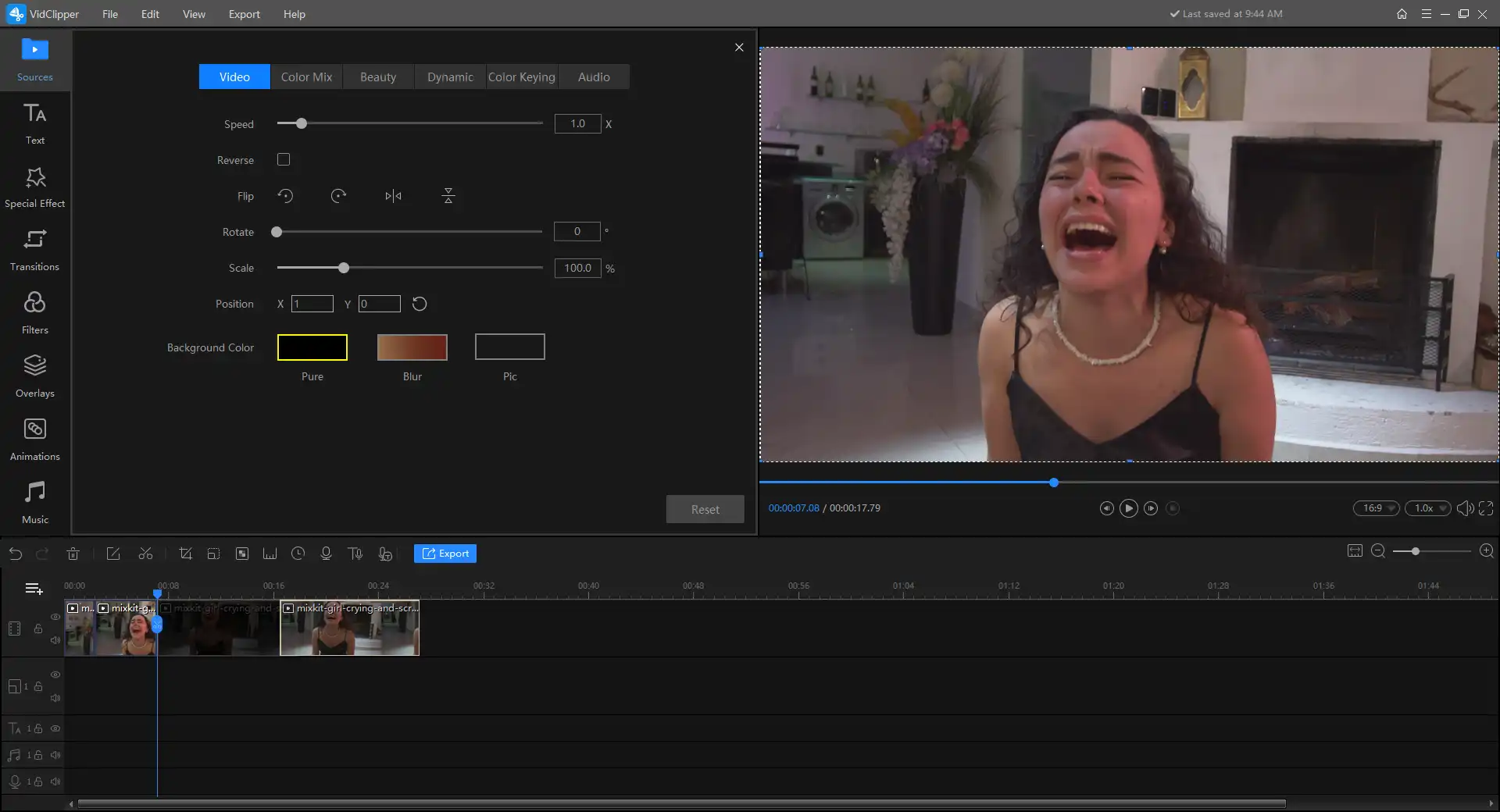 4. The last step is to select the GIF option and change the video resolution. One more Export to make the output GIF to your computer.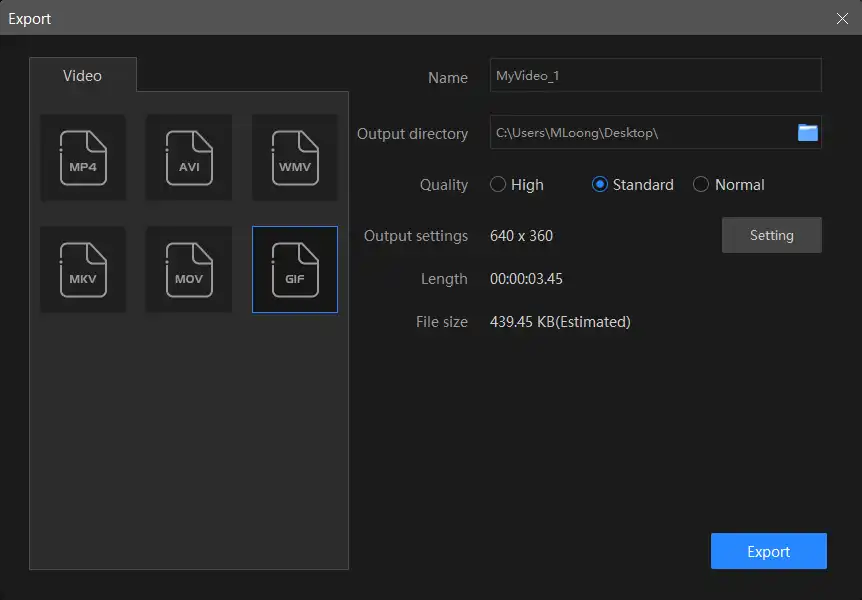 ---
How to Edit a GIF – Improvement
Of course, if you already have a GIF but it doesn't fit your needs, you can choose to edit it properly. You can pick to add text patterns and special effects to the original screen. Or if the original GIF image is too large and takes too long, you can modify it appropriately. Let's see how it goes.
📍

Add Text,  images, or Special Effects
Same as before, go add your GIF to the video editing page.
Select one of the options on the left side of the section. For example, you can add text to the original GIF. You can also apply a special effect on the GIF as well. This software has a very rich template library, you can select any style you like and add it to the timeline below to edit.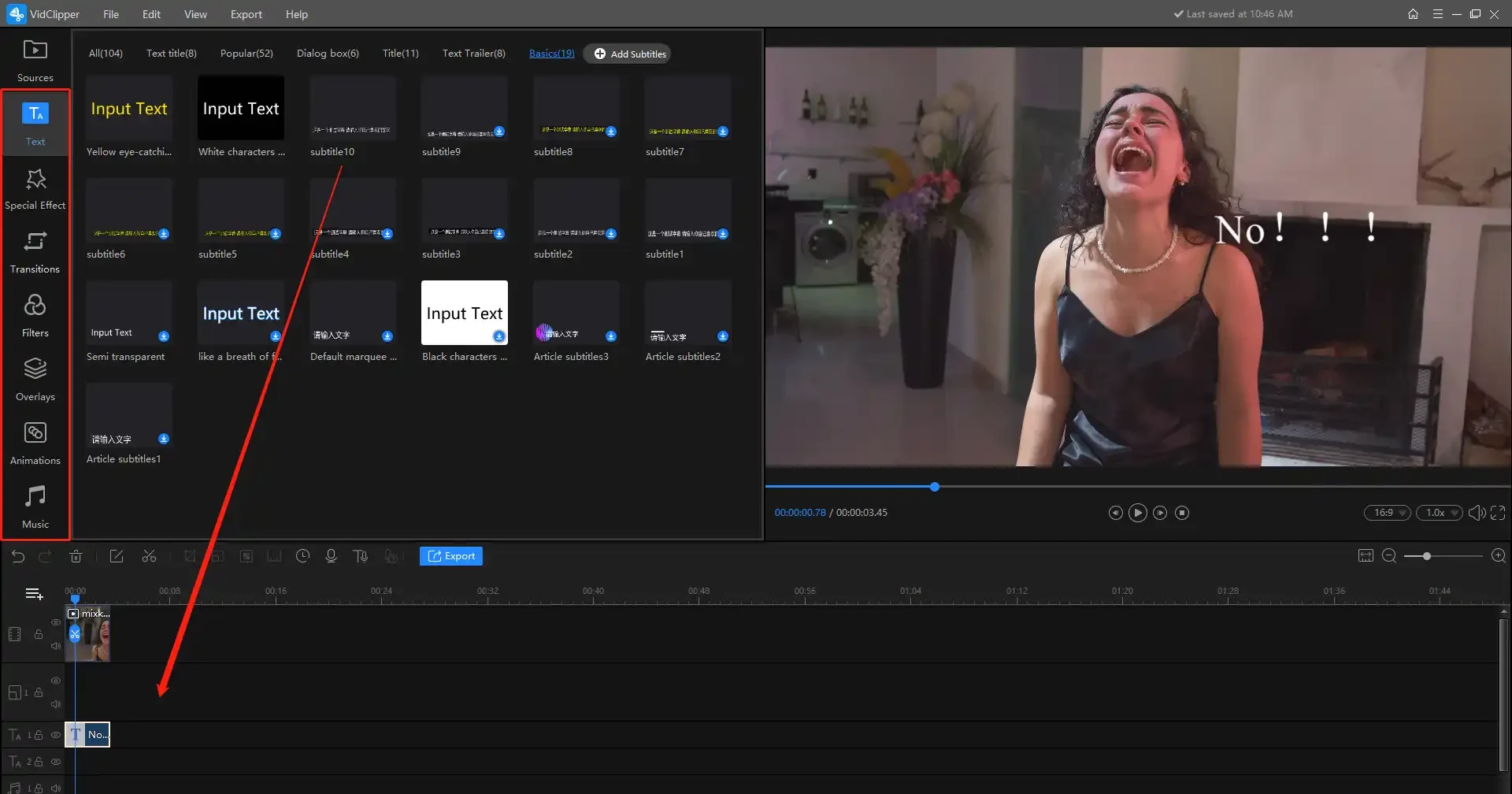 📍

Adjust the Length, Size, or Position
If you want to adjust the length of the GIF, go use the scissors function to cut it as we have mentioned above.
If you would like to change the GIF size, you can change the video resolution and quality to archive this.
The position is also available to adjust, you just need to use the crop or zoom function, then you can have what you want. They are all in the editing section.

Notice:
Think of GIF as a short video with no sound and all the video operations can be done with WorkinTool VidClipper. In addition to the above features, you can also adjust its color temperature tone, contrast color, sharpening, and so on. You can do whatever you wish to make a more suitable GIF.
🎉 Why Choose WorkinTool Video Editor – VidClipper 🎉
Since we have shown you exactly how to edit a GIF using WorkinTool VidClipper, you should know how great it is as a new video processing software. Well, it is not enough. WorkinTool Video Editor – VidClipper is fully equipped with all the video-related functions. So, aside from the GIF editing feature, there are a lot more features waiting for you to explore. Here are some functions you might find interesting or useful.
Conclusion
As you can see from this article, with the help of WorkinTool VidClipper, making GIFs and editing one to the shape you want cannot be easier. If you follow our instructions, I guarantee you that you can make tons of fun and contextually relevant GIFs in a short time, and never have to worry about using the same GIFs as everyone else. Always be fresh and up to date. Ahead of the curve. So go download this perfect software now and try it out.
Products Reviews:
TrustScore
4
|
323
reviews