How to Make a Meme Video | Tips for Popular Memes
Over one billion people share video memes on Instagram per day. So, can you see how popular meme is now? But if you want to be cooler, you can create your dank meme videos. Here in this post, we will be guiding you on how to make a meme video yourself and tips for popular memes. We also provide you with the most convenient and free video editor – WorkinTool VidClipper. You can use it to make any memes you want. It is time for you to enjoy all these fabulous features and create your unique meme videos now.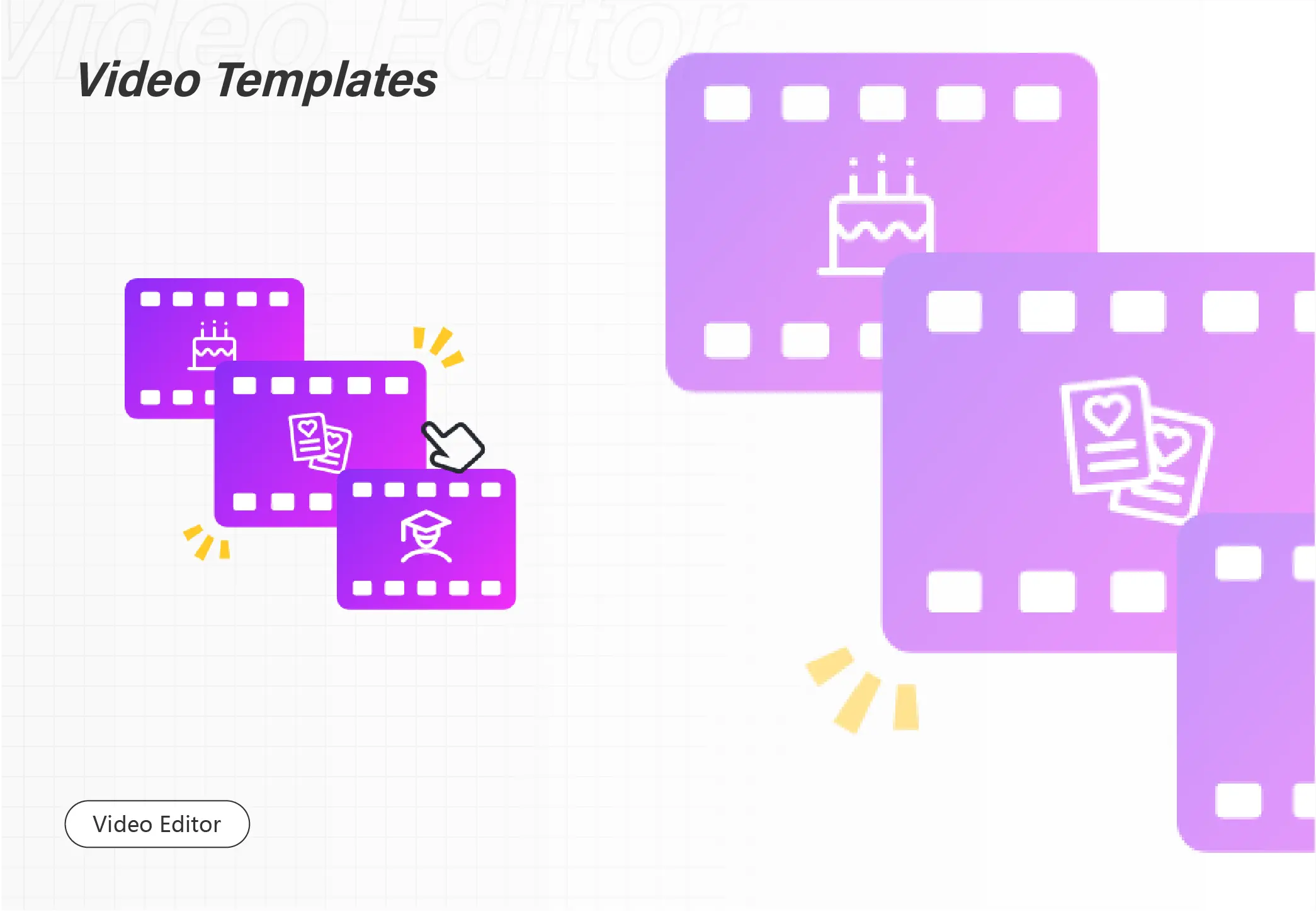 How to Make a Meme Video | Tips for Popular Memes
According to research, there are more than one million memes shared on Instagram by users per day. This is a crazy number to show how popular memes have been among netizens. Memes are the language of the internet. People use this form to express their feelings and thoughts more concretely. There are many kinds of memes on the internet, but the most popular type is still video memes. Therefore, how to make a meme video like those hilarious ones?
We use meme videos to express our opinion on social events or life experiences. It can be serious, but it can also be casual, even sarcastic. However, for older generations, it doesn't seem appropriate to use a meme video to promote a brand or personal image. It works just fine for Gen Z. More brands are now willing to put more effort into meme video production than boring, overserious brand advertising. This will attract fresher audiences, connect with them and make them feel like you're one of a kind.
If you happen to be a sales manager or a personal creator of a brand, you are thinking about how to attract the attention of the younger generation. Then don't be influenced by the older generation's so-called traditional advertising. Go ahead and post some memes on the official site. Appearing more human under official accounts is more popular with modern youth. You can link these meme videos to your brand content to gain more goodwill and revenue.
How to Make a Meme Video
So, you are reading the post to learn how to make a meme video, begin working as a meme video maker, and create exciting meme content on social media. Let's put it this way, my friend, you are in luck. Not only that, we will introduce a perfect video editor to you to help you make meme videos, but also the best tips for producing perfect memes.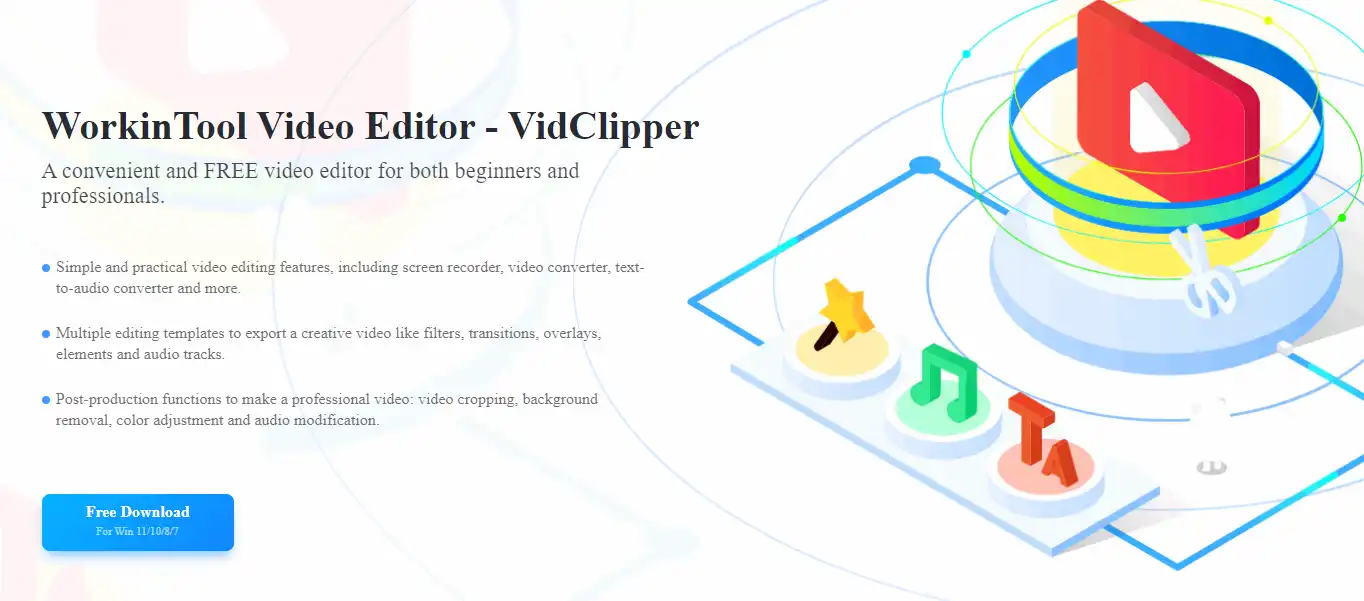 The first step to making a meme video is to find yourself a proper video editor that can get you the best result. However, the video editing software on the market is mixed with good and evil. In order to reduce your selection time, we recommend you use an efficient software – WorkinTool VidClipper. It is a professional video editing software that can do pretty much any video editing work. Here we call it professional, mainly because it is full of functions, but in operation, it is not as complex as other video editors. You can rest easy on that. More importantly, from converting MP4 to AVI, combining video clips, to text-to-speech narration, you can use all the built-in features and sources for free of charge. How amazing is that? 
Now, let's go into the detailed steps of making a meme video:
#1: Upload Your Video Clip and Edit it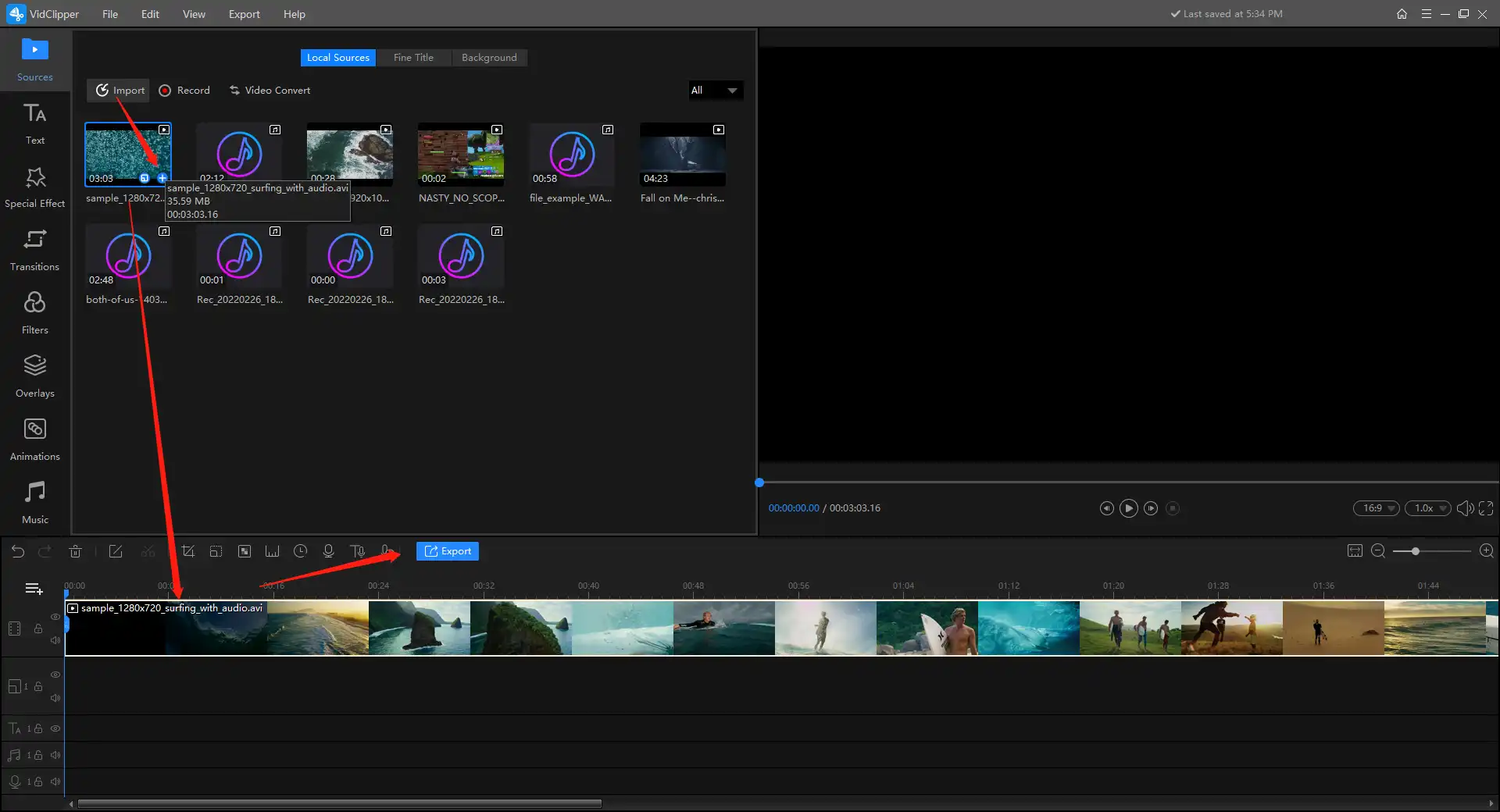 First, you need to go download and install this video editor.
Please open it and start the video editing function. Here you can import the target video that is used to create a meme video.
#2: Adjust the Video Details
Then you can adjust all the video details to make it better visual. Such as playing speed, image coloring, and facial beauty. All of these can be customized if you would like. However, this step is only optional. If you don't think it is necessary, then move directly to the next step.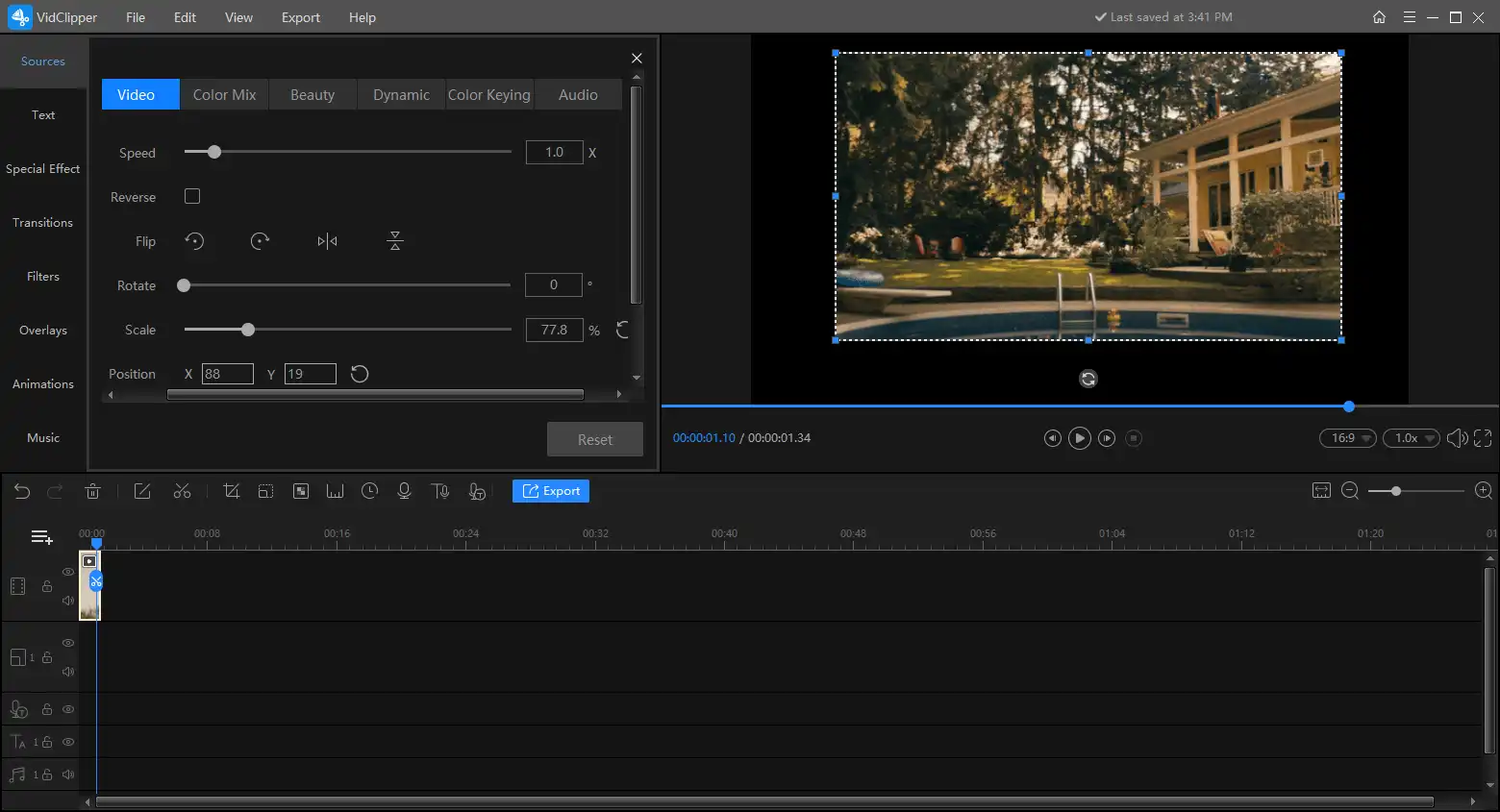 Some meme videos choose to have text under the main image, but some choose to embed it inside the image. This is your call. But if you decide to go the first way, you will need to scale the video image first before adding text.
#3: Add Text to Your Video Meme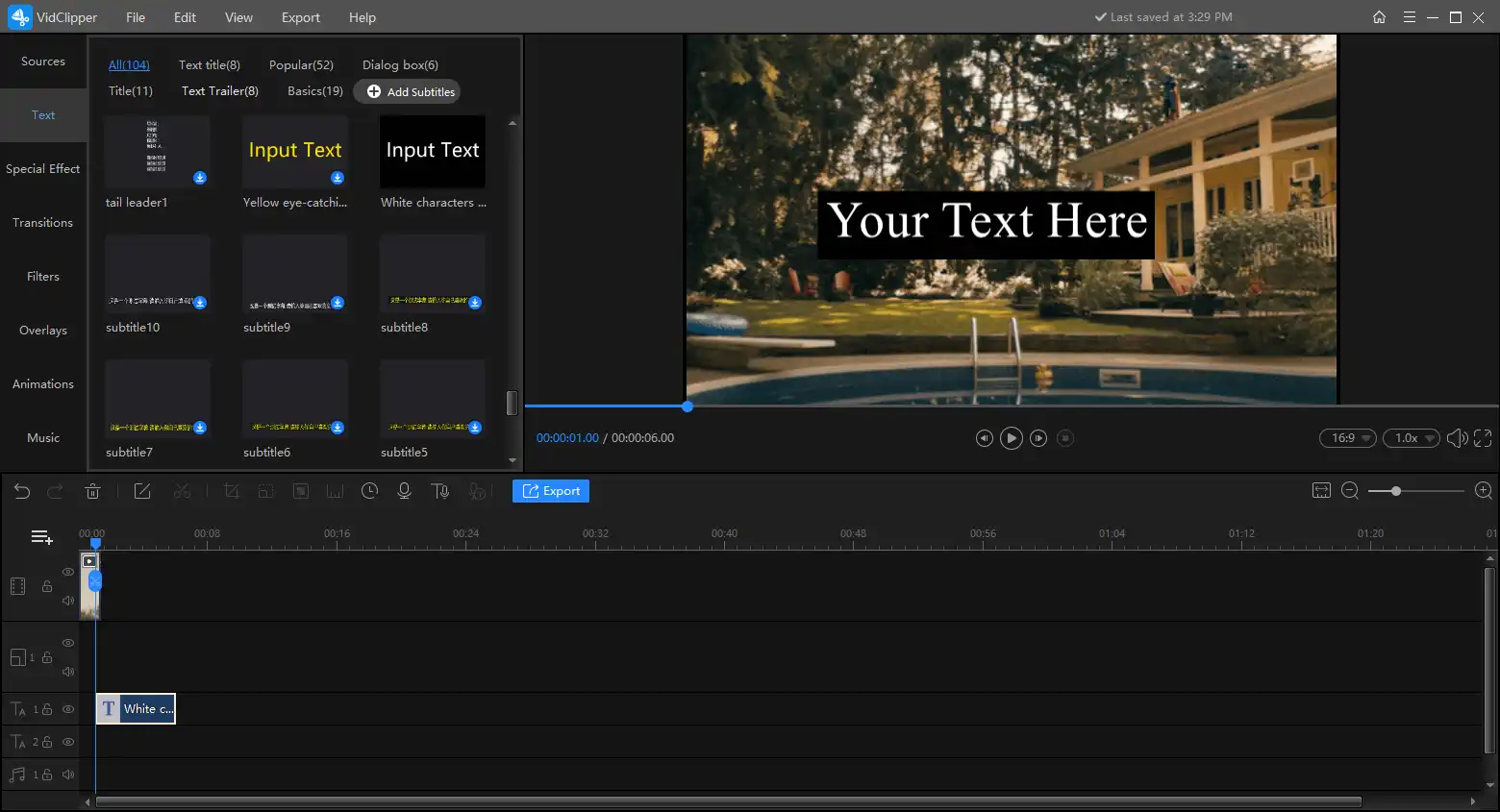 We all know that the soul of a meme is the text in the image content. You must add the text at the right time andight place so that the meme can express the exact emotion.
To add text using WorkinTool VidClipper:
Click on the 

Text

 option and pick one that works just right (there are 104 different kinds of text templates for you to select).

Enter the content you want to express and drag the text box to the right place of the image and timeline.

Then adjust the text styles in the aspect of font, color, size, opacity, and so on.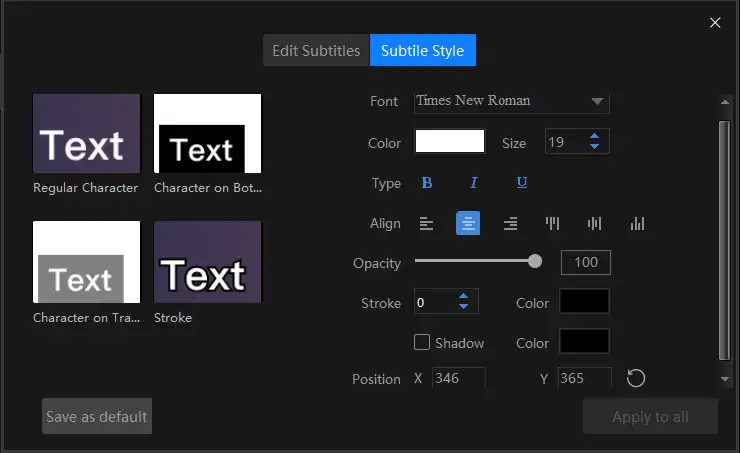 #4: Export and Share with Others
Before you make it suitable, you can view it on the real-time screen and make adjustments at any time.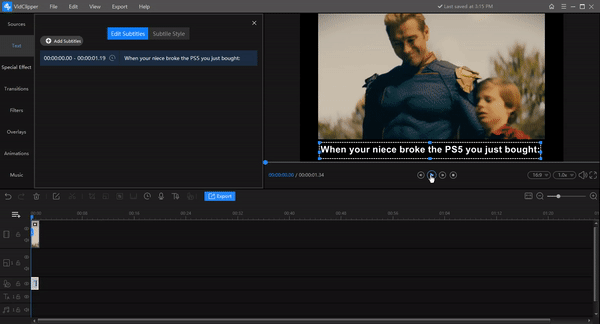 Once you are done editing, you can click on the Export button to save it to your computer and share it with others.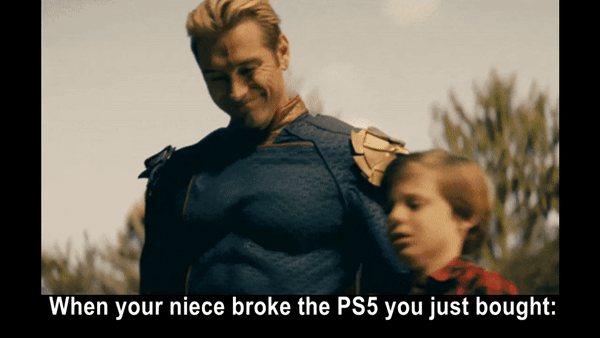 Tips for Creating Popular Memes
Create with your humor and funny content.
If you want others to laugh seeing your memes, you have to make sure the meme videos you create can make you laugh first. So, focus on that particular area that you are familiar with. Only when you know something deep in a specific field can you create the kind of meme video that a connoisseur can see at a glance and smile at it.
Build a media source library.
If you see something funny, build your own meme media source library and save it there. You never know if you can ever meet it again. If you really need a perfect meme video clip, you will find it hard to search if you miss it. So grab it once you have seen it. If you don't know where you can find those genius video meme clips, you can search on Twitter and other social platforms.
Post at a great timing. 
I don't need to tell you that information travels one hundred times faster than it used to. Many of the things that are popular today will soon be out of date. If you want your meme video to be the most popular, you have to seize the moment and post it when it's on popular time. Even better if you can predict the next big hit thing and create from it. Audiences won't like memes when they're out of date. So, remember to post at great timing.
If you want to know how to make a meme video and make them famous, these tips are the ones you need to remember. 
Products Reviews:
TrustScore
4
|
323
reviews