How to Make a GIF from a Video for Free
If you are troubled with how to make a GIF from a video, this article will give you a hand to figure it out, by introducing an effective and free video editor. It will elaborate on the background, detailed tutorials, and key features of it. Hope you can get useful information after your reading.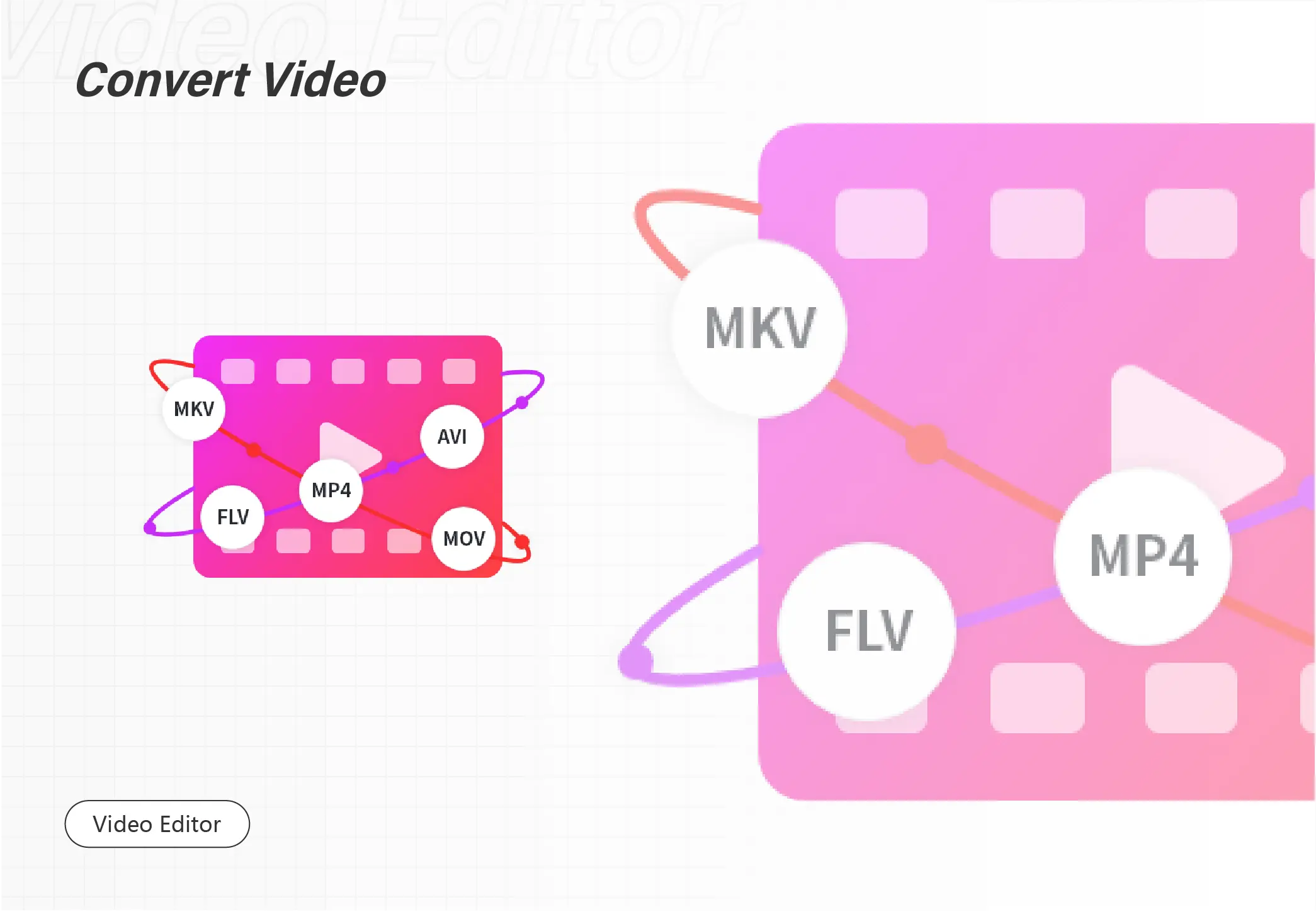 How to Make a GIF from a Video for Free
With the emergence of various social media, more and more people are surfing the Internet. And the most indispensable thing for most netizens should be emojis. Since the popularity of smartphones, the frequency of using emoticons has also skyrocketed. However, compared to static pictures, more netizens prefer to use live pictures, that is, pictures in GIF format, to express their feelings.  Many people probably have dozens of GIF images. So, where did those GIF images come from?  Indeed, most of them are made from videos. If you are wondering how to make a GIF from a video for FREE, this article will offer you an effective way with a powerful tool – VidClipper.
👁‍🗨 What is a GIF File?
GIF is short for Graphics Interchange Format. It was created in 1987. The original intention of creating GIFs was not to animate pictures, but to compress them, to make them suitable for most computer models on the market at the time. At first, it did not support being played in a loop. Since 1995, the creator developed it into an animated image that can achieve the dynamic effect of video.  The reason that we call it animated images is that it is a format of the image rather than a video. They don't have any sound. A sequence of pictures constitutes it.
Nowadays, it has become one of the most frequently used image formats on social platforms, and it is the main way for people to convey emotions and communicate. With the "movable" feature, GIF conveys much more information than still pictures can, so it has become the carrier of numerous meme pictures.
📌 How to Make a GIF from a Video
There are many video converter software that can convert video to GIF images on the market, like Giphy. However, most of them cost expensively and there are many limits to a free trial. Today, I'd like to share you with a completely free video editor – VidClipper. It is designed to cope with all kinds of video problems, like video converting, video splitting and merging, video editing, etc. It is powerful and helpful. Moreover, it has a long-term free trial and there are no limits for all its functions. Now, let's find out how to make a GIF from a video with VidClipper.
🎨 Make a GIF from a Video with VidClipper
Here is a detailed step-by-step tutorial for you.
Step1. Open the software, then upload your video by clicking "New".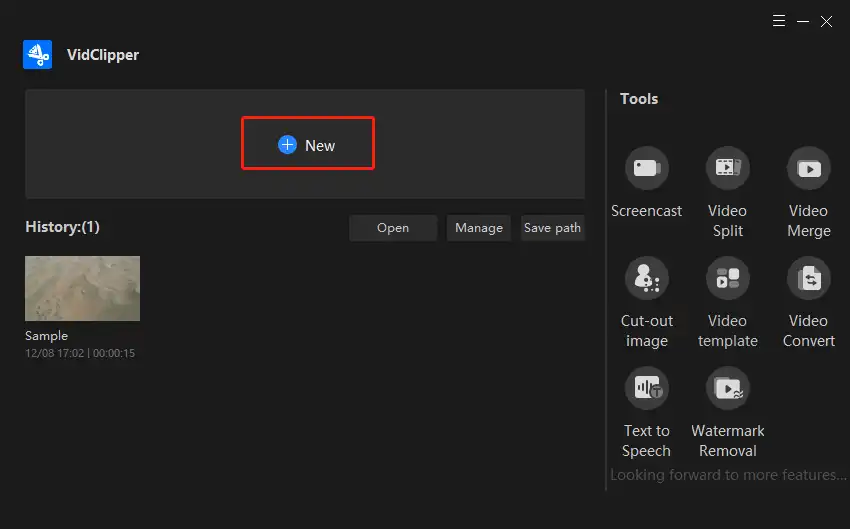 Step2. Add your video to the editing area by tapping the plus button.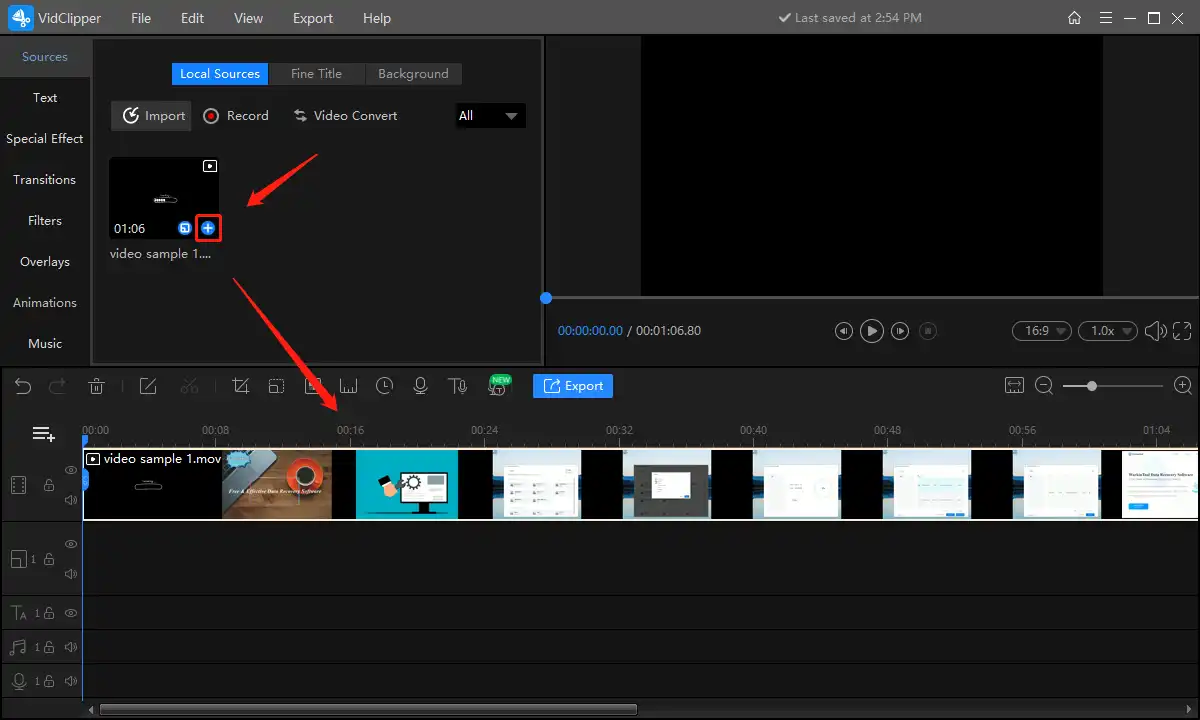 Step3. Drag the blue bar to pick the part of the video that you want to convert into a GIF image. It is available to preview it by playing it. After that, you can press "Export".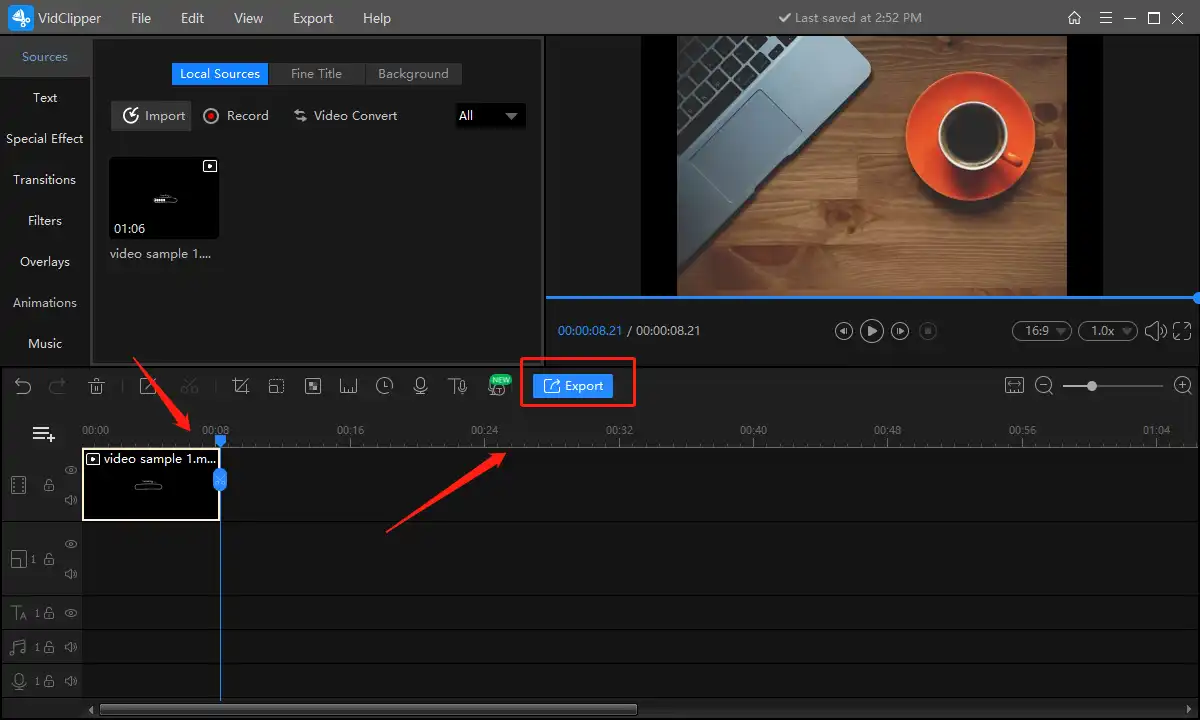 Last, choose the output format as GIF. It is feasible to change the name, the save path and the quality of the new file. If you want a clearer GIF, you can output it with high quality. If a GIF in a smaller size is what you need, you can select standard or normal quality. What's more, converting videos to other formats such as AVI, MKV, MOV, and WMV is available too. After all the settings, remember to click "Export". It will save the new file in your folder directly.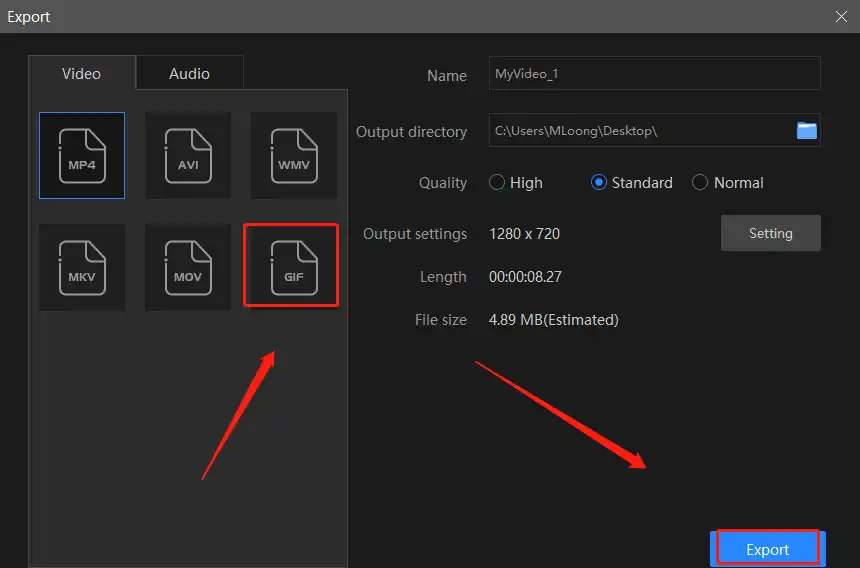 As you can see, its operation is quite easy and friendly to new users. This tool can achieve to make GIFs from video fast and efficiently.
✨ Note: If you want to produce GIF images with perfect effect, you have to adjust the tempo of the video. This software is in favor of adjusting the video speed as well. Hope you can become a GIF expert after using it for a while.
🧐 Pros & Cons of VidClipper
Admittedly, VidClipper is a powerful video editor that is bound with countless advantages. However, just like every bean has its black, this software has some disadvantages as well. There is a list of its key benefits and shortcomings for you to refer to.
🧡 Pros
💔 Cons

A long-term free trial saves your money
Fast and efficient operation reduces your precious time
A clear interface without ads makes you comfortable
A safe system ensures your personal privacy
Numerous usages let video editing easy

Need to download
Convert to other formats is still exploring
🌟 More to Share
Not only can VidClipper realize video conversion, but also It has other mainstream video editing functions, like altering text to speech, adding subtitle to videos, adding background music, splitting and merging videos, etc. If you are wondering what else function can this software accomplish, you can make reference to the following sheet.
🚀 Final Thought
Due to the large size of the video, it is not very convenient to browse or send, so some friends prefer to edit the wonderful part of the video and make it into a GIF file. If you have the same request, after your reading, you may have found an effective solution. In this article, I have recommended a powerful and completely free video editor- VidClipper to you, and I have demonstrated how to convert video to GIF with it. Only in a few steps, you can alter a section of video into a dynamic image.
If you chat with friends online frequently, this tool will provide you with endless GIF emojis. You don't have to worry about failing to find funny memos anymore. If you seldom chat on the internet, you can also use GIFs to show operation steps, perform dynamic effects, preview page content, browse videos in a faster way, etc. If you are a professional video maker, this tool is totally suitable for you to produce delicate works. In addition to video editor, WorkinTool has also explored dozens of office software. If you need more information, please visit it now.
Products Reviews:
TrustScore
4
|
323
reviews