Screen Record with Audio on Windows (2022 FREE Tutorial)
Even though there are tons of screen recorder software on the Internet these days, it is still important to find a specific tool that suits users' various needs. Luckily, you have WorkinTool Video Editor – VidClipper here to rescue. You can use it to set a screen recording area if you want to record audio, the quality, and the format when exporting. More importantly, it is 100% FREE to use all the built-in functions right now. So, don't wait up and go to experience the magic now.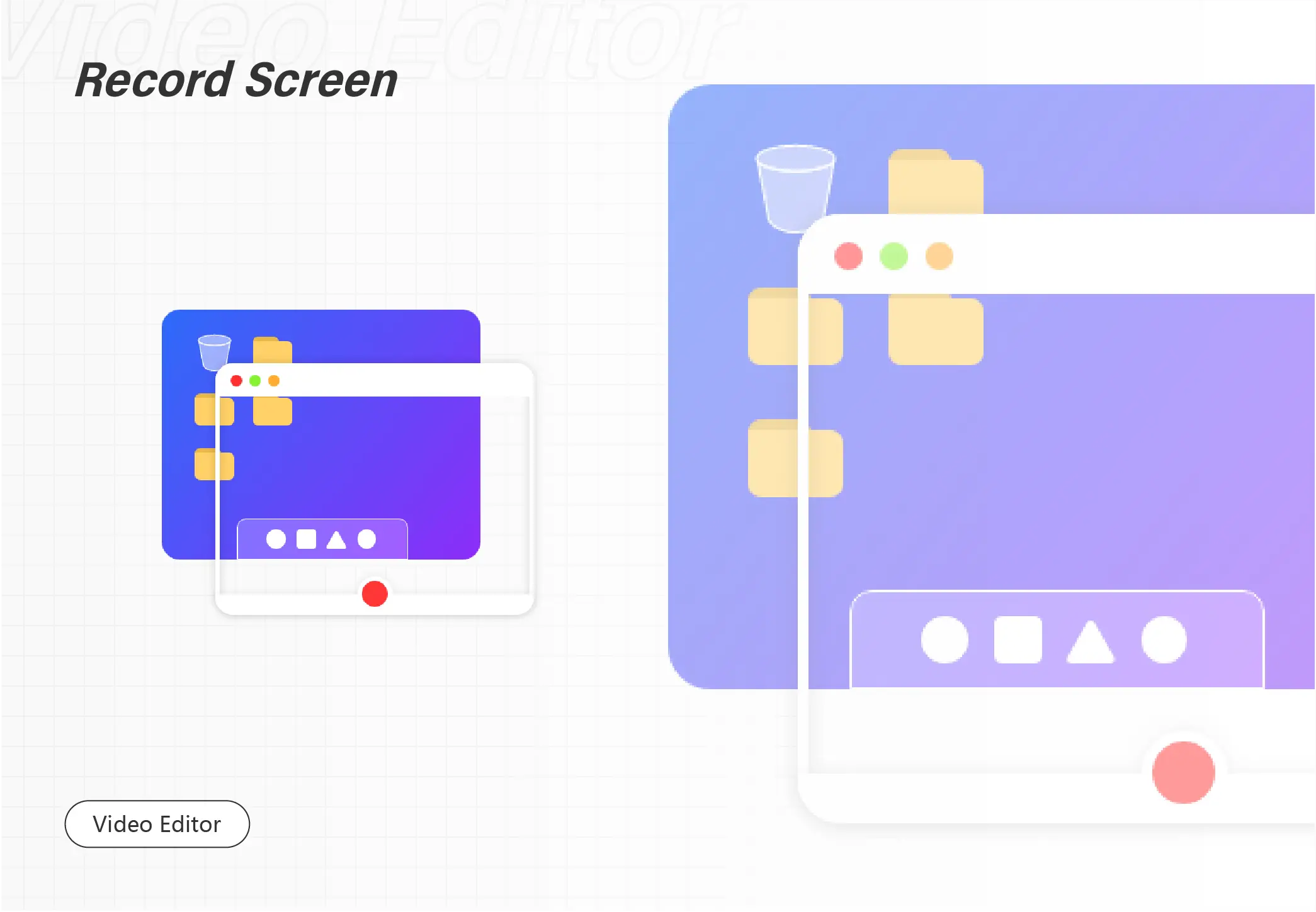 🎥 Screen Record with Audio on Windows
It's already 2022, you would think that to have a screen record with audio must come in handy, right?  Well… Not exactly right.
I mean it is not hard to find a screen recorder online since this kind of software is full on the market. But to the question of how to find a suitable screen record that is easy for any user and convenient to use at the same time, you have to spend some time experiencing them one by one until you find the perfect tool to have a screen record with audio.
But what if here I tell you there is a very practical tool that can help users with the least demand of the screen recording? Let's find out together.
---
How to Record Screen with Audio by WorkinTool
🎓

WorkinTool Video Editor – VidClipper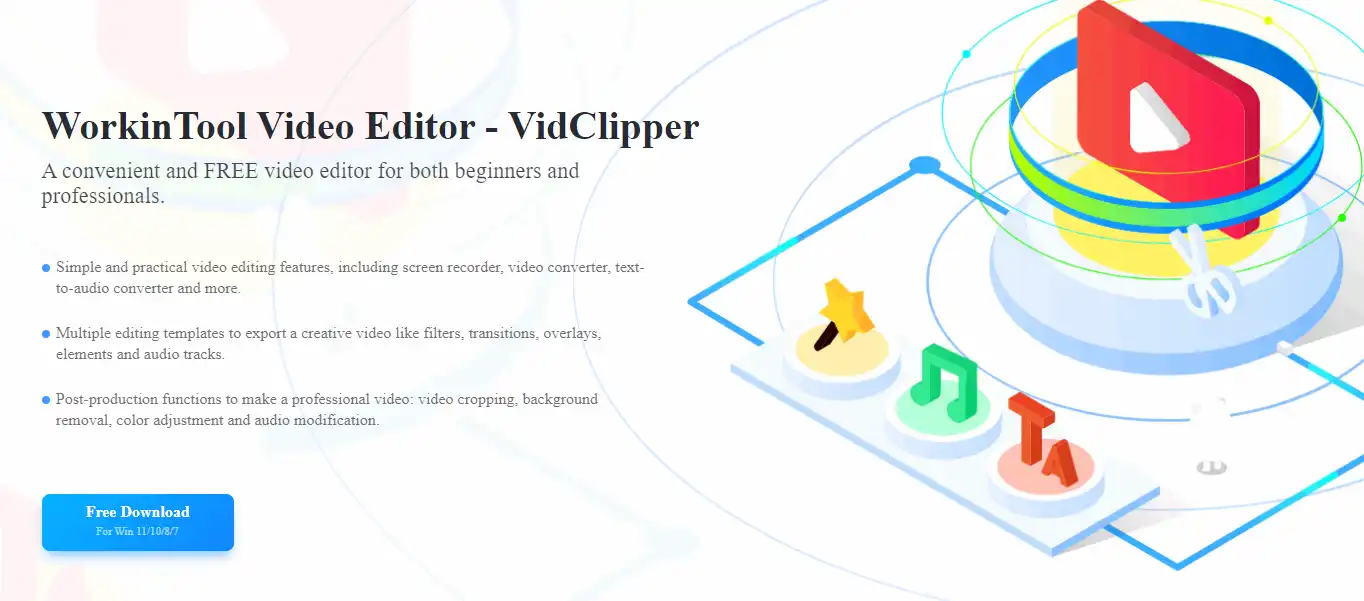 The best solution we can provide is this WorkinTool Video Converter – VidClipper. Not only just capture everything that happens on your screen, but also it records audio both from your computer system and external microphone. It also allows users to select the corresponding options for personal preference. For example, You can decide on the definition and quality of the video, the format of the output, the size of the area in which the video is recorded, and so on, depending on your needs. There's one more thing we can't ignore, right now it is totally free to use all the functions. So, don't be a stranger.
The easiest steps to record your screen with sound
1. Go to download and install this amazing screen recorder on your computer.
2. Open it and Click Screen Recorder to prepare for later processing.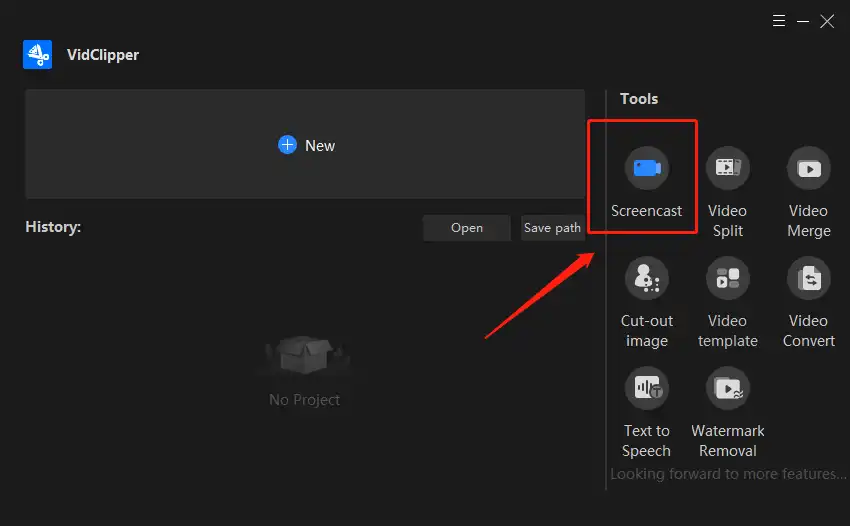 3. Configure the settings of the screen record with audio.
On the main page, you can customize whether you want to record the whole screen or a specific area, audio from a microphone or internal computer, the quality of the recording, and the export format.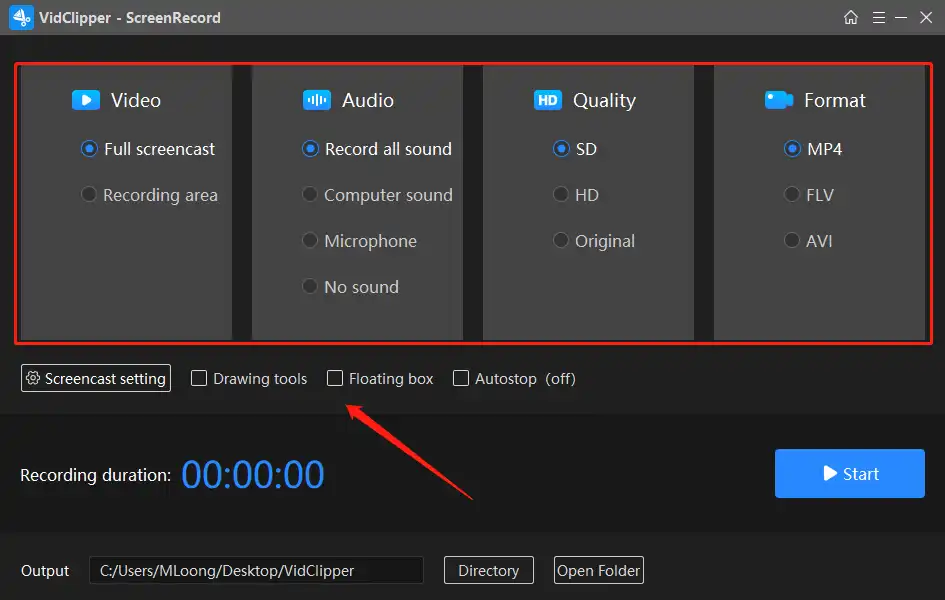 4. Click Start to record the screen. You can use hotkey ALT + F1 or ALT + F2 to control when you want to suspend or directly stop the recording.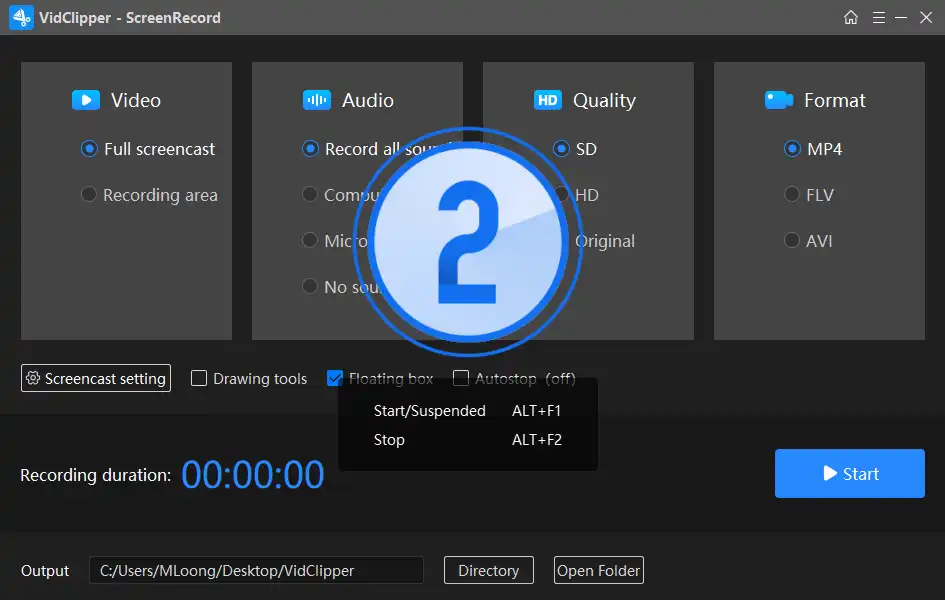 🎉 When you are in the middle of recording. There will be a floating box telling you how long have you recorded. And you can manually temporarily suspend it or shut the whole recording up. Plus there is a drawing toolbox you can use during the screen recording. It is designed to facilitate online meetings or school teachings. With it, you can directly draw or write on the screen.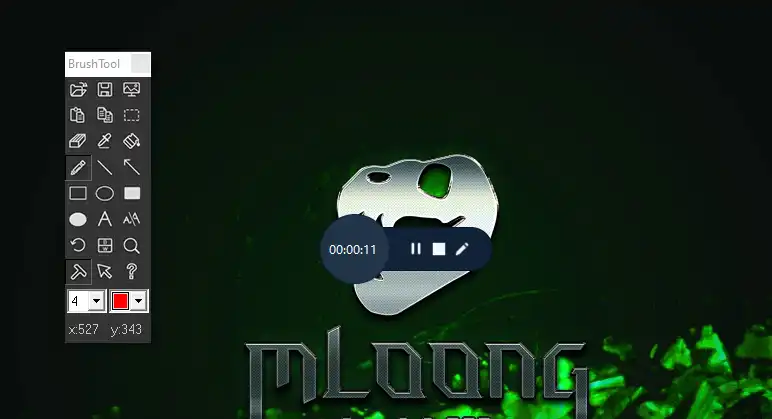 5. When you are done, stop the recording and a window will pop up to inform you that the recorded video is saved. You can choose to play it right away or check it in the folder.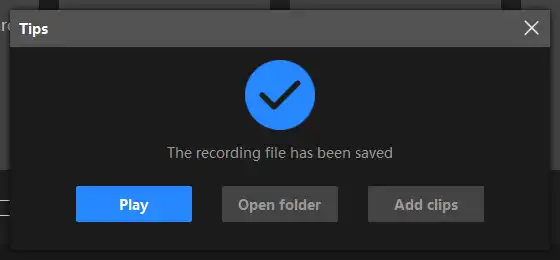 📢 Additional Settings
In fact, in addition to the basic settings just mentioned, you can also adjust more features in the built-in recording screen.
There are mouse pointer settings for users to modify if they want to hide or highlight the moving trace. Clicking effects are also available for users to adjust.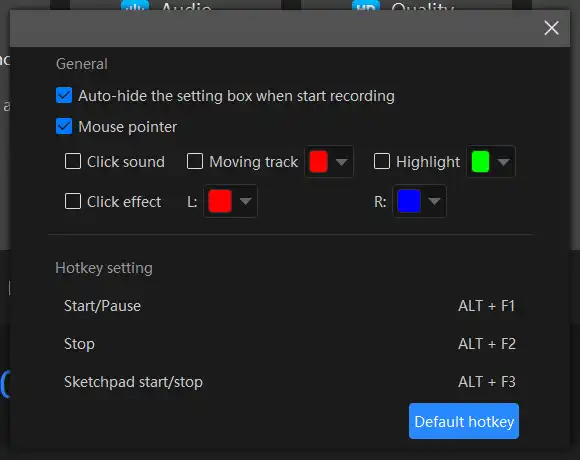 Except that, if you don't want to manually close the recording process, you can always set an auto stop time. And this software offers a specific time setting, a personalized saving setting, and a frequency setting. You can be flexible to set them according to your according needs.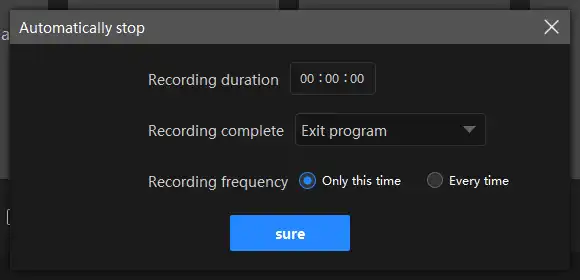 📞

Why Choose WorkinTool
WorkinTool Video Editor – VidClipper is a very complete video software. The truth is that the screen record with audio is not the only thing it is capable of. Besides that, You can use it to edit videos like a pro, merge video clips, add music to video, and transcribe audio to text. Basically, all the video processing that you can think of it has them all.
But don't you underestimate the screen recording function, assuming that it is merely a by-feature from video editing. After the market research, according to the user's real use of the scene, it is made specifically to meet the needs of users. It adds a number of more targeted features, such as the drawing box to facilitate the recording of zoom lessons, conference lectures, and the mouse settings are real to the user feedback made by the function.
With all these functions inside one little software, it should be very hardcore you must think. Well, not much. In order to let more people be able to use it to edit videos. The whole interface was designed to be clear and simple. And there are precise instructions and navigation in every feature so that users can understand what is the next step. And the most important reason why you should try this tool: it is free to use all the functions.
---
Alternative Solution to Screen Record with Audio
🎮

Xbox Game Bar
There is another solution if you don't want to use a third-party application to record your screen.  Xbox Game Bar is a screen recorder that is built into Windows 10. The original goal was to record the user's game performance when playing on a PC or through the Xbox console. But it is also available to record other activities outside a game. Just as users might need, it can capture a school lesson, an online lawsuit, any online events.
Let's check how to make it work.
1. Go to Settings > Gaming > Xbox Game Bar and enable the keyboard shortcuts. You can also customize hotkeys for other functions.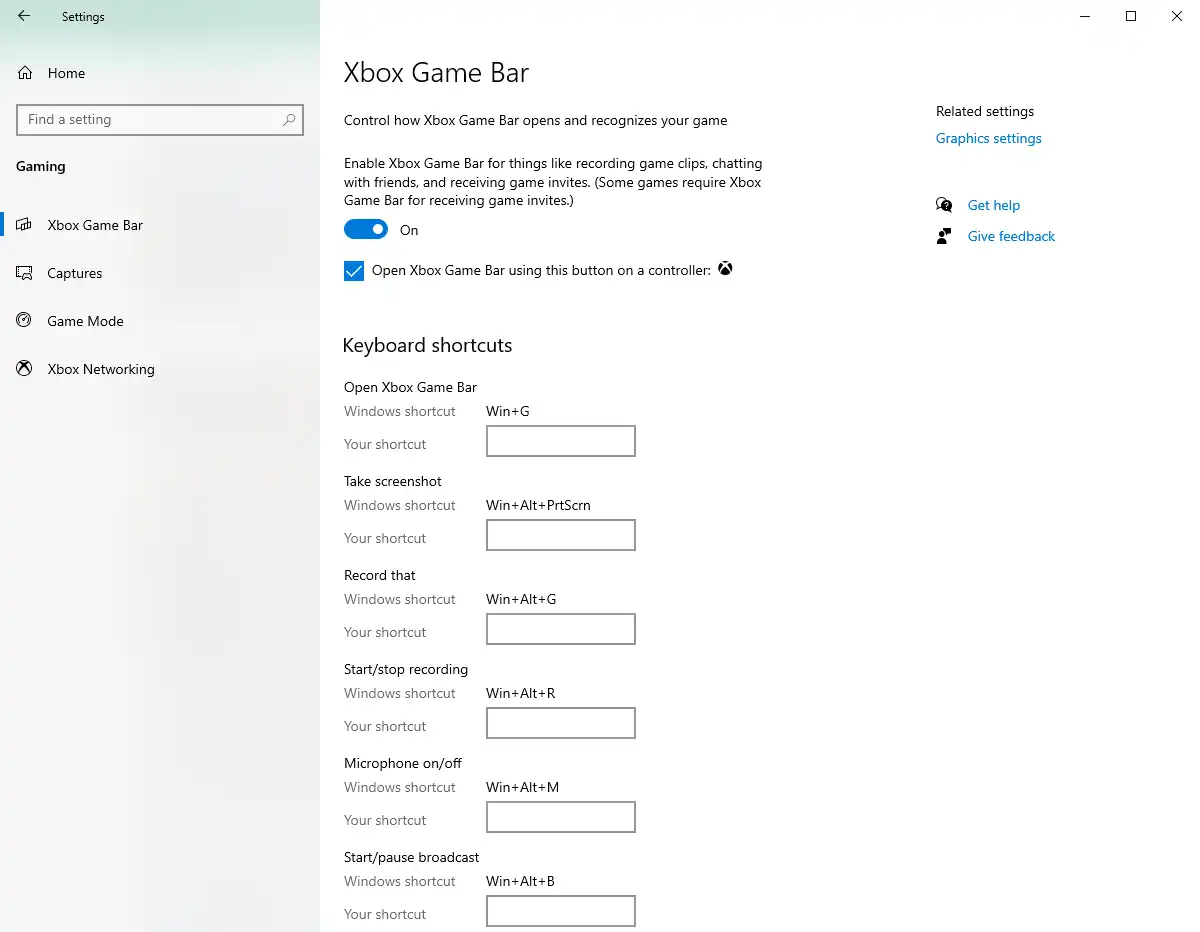 Then, start to record your screen with the capture button. You can control it based on your condition.
I won't go deep into the details, you can check the windows websites for more information.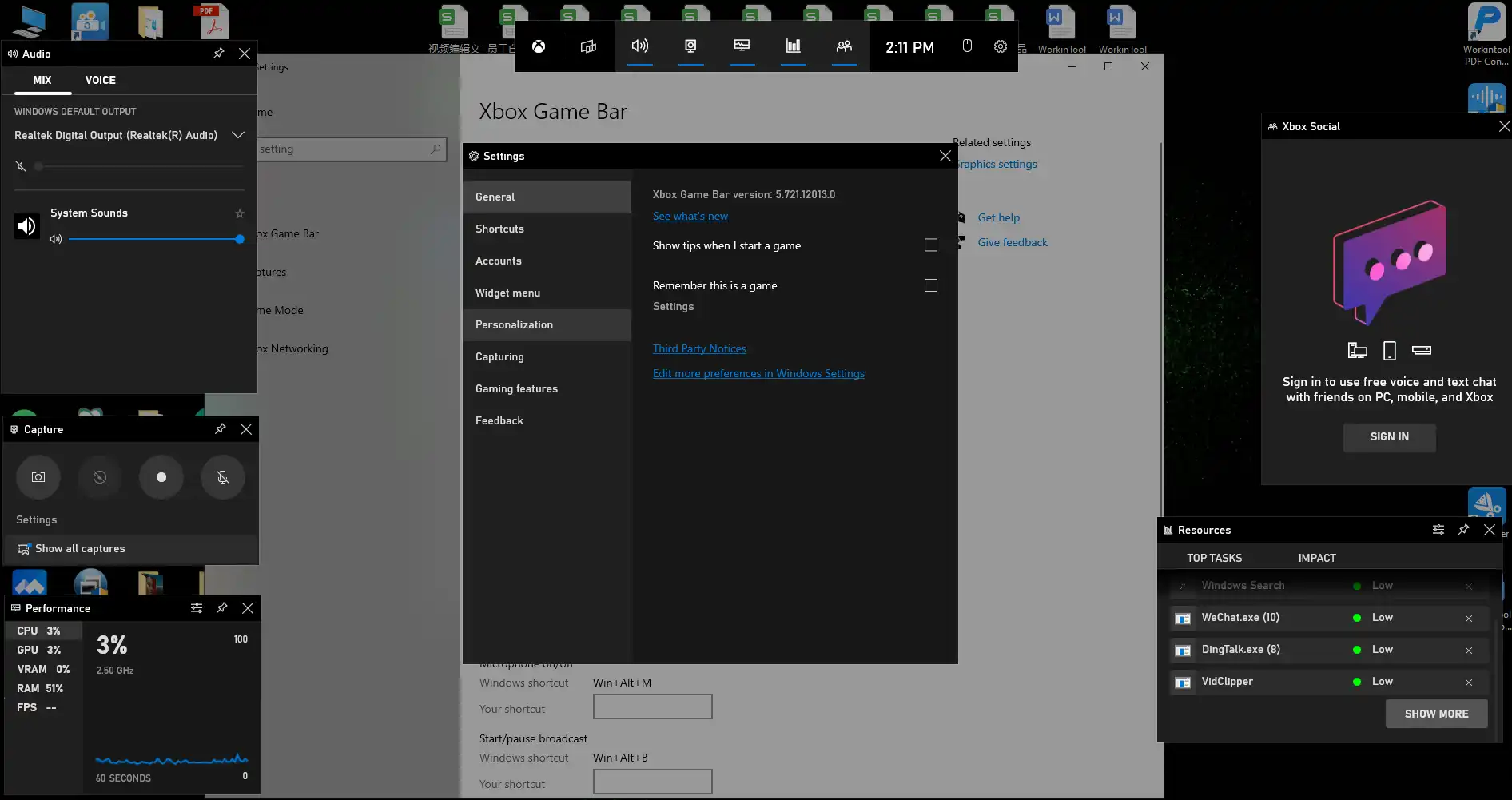 ---
More to Share
At this point, I'm sure you have acknowledged one thing or two about how to get a screen recording with audio now. It is pretty simple if you have the right tool and the right tutorial to guide you from the beginning. And hopefully, this post can have the honor to satisfy your need.
Now, are you ready to get on the journey to screen recording your excellent performance?
Products Reviews:
TrustScore
4
|
323
reviews