How to Add Signature Watermark to Video | 2 Ways
This is a handy guide on how to add signature watermark to video in two methods. The first is to add your video to your email signature in Gmail. The other is to add signature watermark to your video with WorkinTool Watermark Eraser.
Read for more details in about 3 minutes and learn how to add signature watermark to video.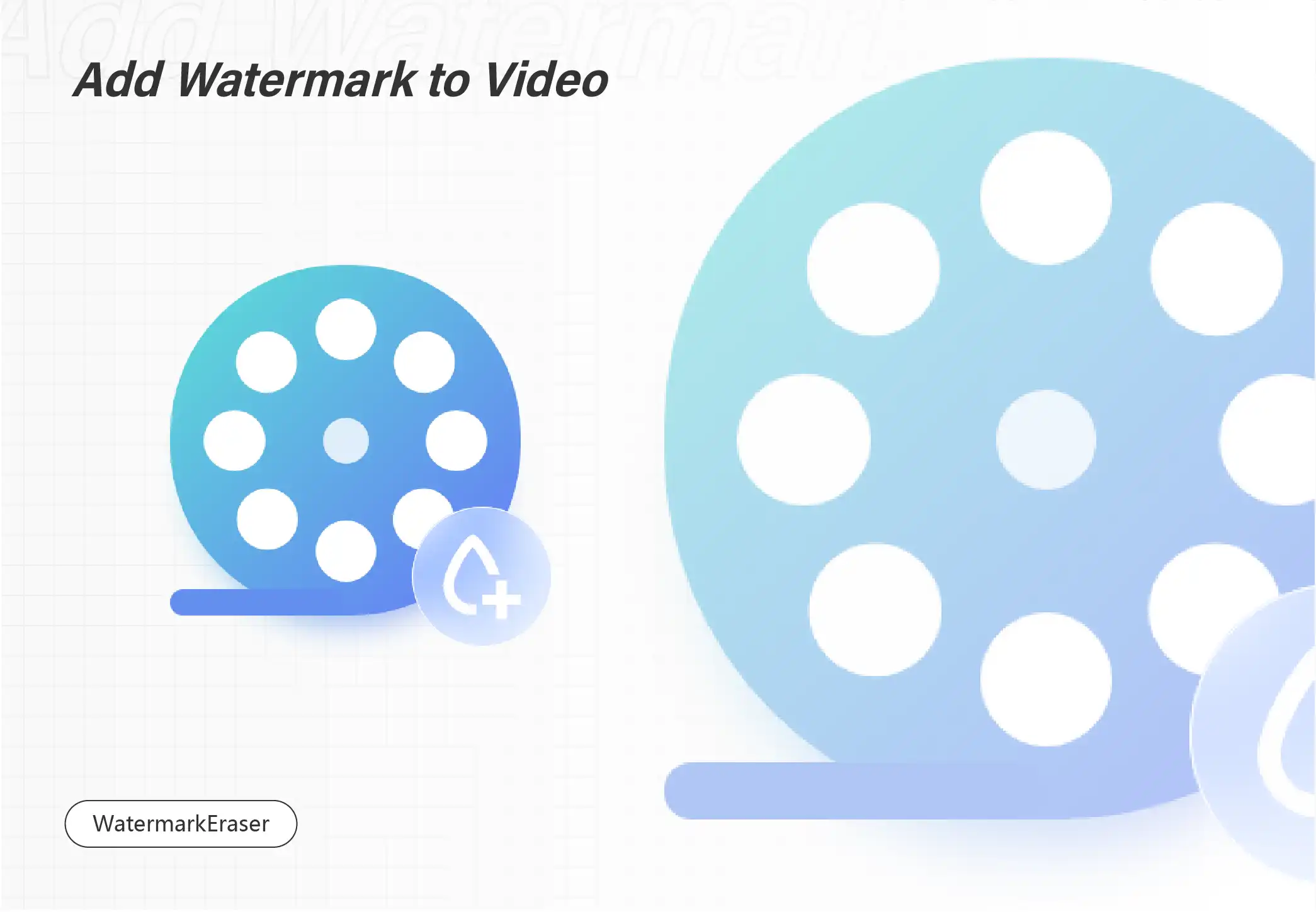 This guide talks about how to add a signature watermark to video with two methods. On the one hand, you can link the video with Gmail when you email others. On the other hand, you can insert a signature watermark into a video with a watermark editor. As most watermark software doesn't offer an approach to create a signature, we also provide a short guide on it with Word.
The video with an elaborate signature is more likely to beat other counterparts. A well-designed signature usually contains personal traits and helps to leave a great impression. Besides, if you work on your own, it is a good choice to add signature to video to replace a brand logo.
In fact, these two method are quite disparate from each other. The first one is particularly for video through email, and we take Gmail as an example in this case. The other way is suitable for any kind of video, to add a signature watermark.
Find their differences in the following sections.
How to Add a Video Email Signature via Gmail
This method is actually to add a video link to your Email signature. It prevents you from adding a watermark to your video when you email. Many email service providers offer access to create and insert a signature within the platform. Moreover, some prominent ones like Gmail and Outlook allow you to embed a video link to your signature.
The video can be a brief personal introduction, a promo episode, or explanation of products and service. In short, it provides more information about what your signature stands. Because you share the video with signature in the email to others, you may not need to insert a signature watermark in your video. However, you can also do this before you create your video link.
In this section, we use Gmail as an example to elaborate how video email signature works. Note that you may upload your video to Google Drive to create a link before the steps.
Open your Gmail and click the Settings icon in the upper right corner.
Click See all settings.
In the editing window, customize your signature.
Copy your link and paste it to the Web address. Then name it and click OK.
Now you can add your signature with a video embedment to your email.
You can also link other videos to signatures by creating a new signature.
In conclusion, this method is convenient when you want to share stuff with others. The shortcoming is that it is only accessible in a few of email platforms.
How to Insert Signature Watermark to Video 
A video signature is not only useful in email but also in many other fields. Therefore, it is better to add a signature watermark to your video in order to protect the copyright. To make it, you may turn to a watermark editor. There are many options to deal with watermark issues and WorkinTool Watermark Eraser is one of the outstanding ones. It supports to add text and image watermarks to both photos and videos. It also provides respective features for removals.
How to Create a Signature
For most watermark software, there is no access to create an e-signature. So you have to create the signature elsewhere and upload it as an image.
There are many ways to produce an e-signature. Here we suggest an online signature creator to get a customized signature quickly and free.
You can either draw an individualized signature or type words to make it.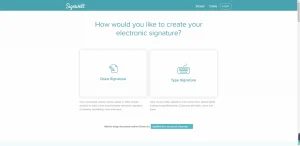 There is also a way to create signature in Microsoft Word.
How to Add Signature Watermark to Video with WorkinTool Watermark Eraser 
In the watermark niche, there are many good managers, and WorkinTool Watermark Eraser is an outperformed one. We provide rich features to help you cop with watermark issues with a clean user interface. Moreover, this software is lightweight designed, so it will save a lot of storing space.
Inserting a signature watermark to a video can be very simple with WorkinTool Watermark Eraser:
Firstly, download WorkinTool Watermark Eraser and open it.
Then click Add watermark to video in the interface.
Drag your video to the platform or select from file.
Select Upload image watermark from the right menu.
Choose your image and create a watermark.
In the Style settings, change size and opacity, or rotate the watermark.
For Position, you can drag it to anywhere you wish.
You can also drag the orange lines to change its timeline.
Finally, click Save to export your video.
Why Choose WorkinTool
WorkinTool is one of the most prominent software service suppliers, devoting all our efforts to improve your office skills.
Powerful features: We provide multiple magic working tools to help you work more effective and efficient. We endeavor to achieve all your expectations about office tools. Our ultimate aim is to equip you with powerful arm fires in the workplace.
Professional Services: We are sophisticated in working tools, with 8-year experience as a professional SaaS provider.
Security first: We make great efforts to protect our users' privacy. Private information protection is our priority.
Free technical help: We provide 24/7 customer service support via email. We also deal with urgent issues via call.
User-oriented: We try our best to satisfy all needs that our users expect and aim to provide user-friendly products.
Safe and sound purchase: The entire payment process is encrypted with SSL.
Products Reviews:
TrustScore
4
|
323
reviews