How to Add Text to Photos with WorkinTool Watermark Eraser
If you need a practical and free method to add text to photos then you are in luck, my friend. Here we provide you with this easy-to-use tool – WorkinTool Watermark Eraser. Except for the remarkable effect to get rid of unwanted watermarks, we also increase functions to insert text and images watermarks into pictures and videos. What's more, you can customize the style font and size, even transparency and position of the watermark. Now, hurry up to give it a try.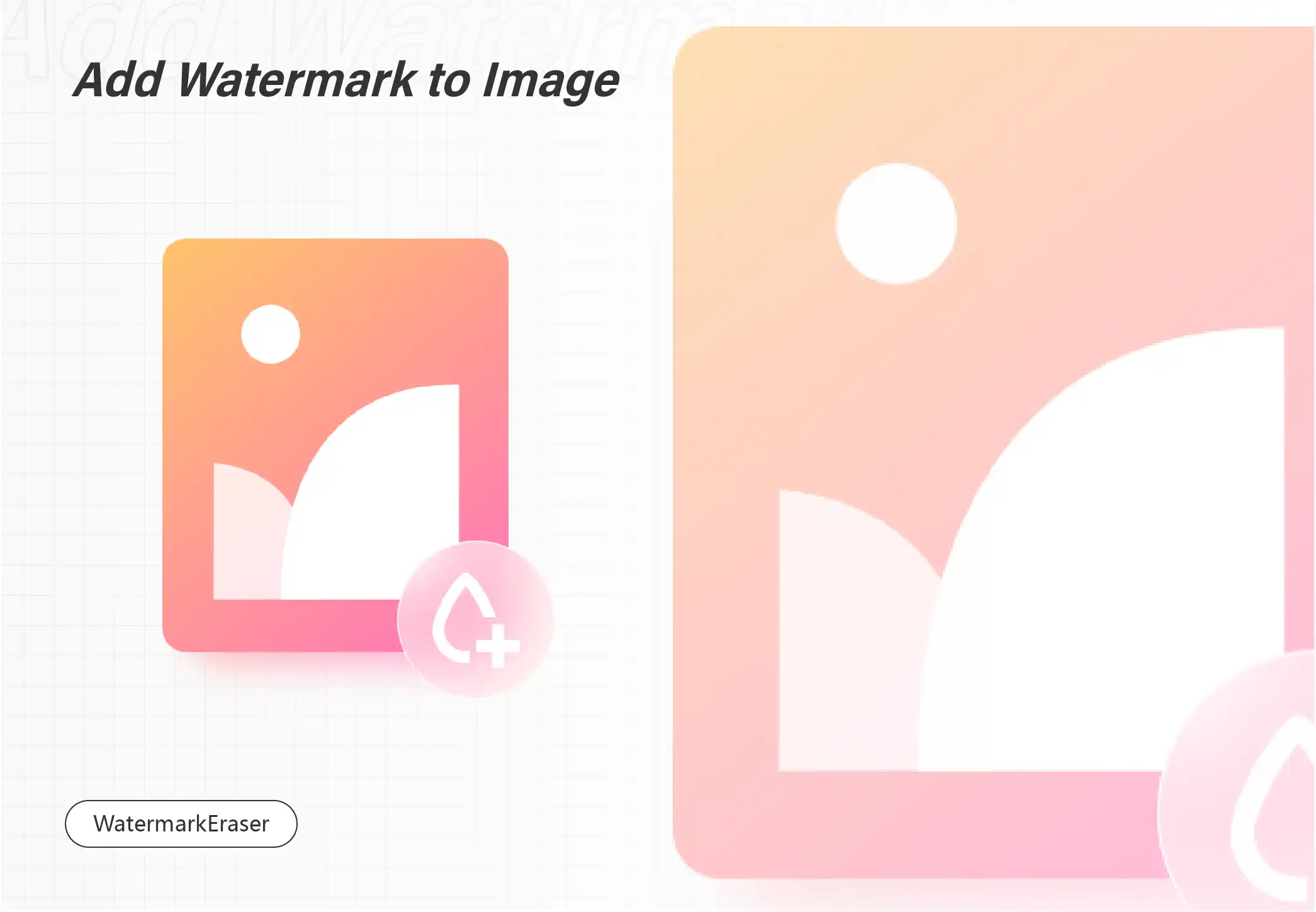 I bet that you have encountered situations like needing to insert a text into a picture as a watermark proof. But how? How to add text to photos in a relatively short time? Here we give an ultimate tool to deal with every watermark problem – WorkinTool Watermark Eraser. You may wonder how can a watermark eraser tool help you with adding text? Well, except for removing unwanted watermarks from images and videos, WorkinTool also increase functions to add watermarks, and that includes text watermark of course. You can customize your special text watermarks by the multiple options it provides you. Now let me show you how to properly add text to photos with ease:
---
How to Add Text to Photos?
First, open WorkinTool Watermark Eraser and Hit "Add Watermark to Image".
Put your targeted photo into the box. (You can either select it from your computer or drag it into here)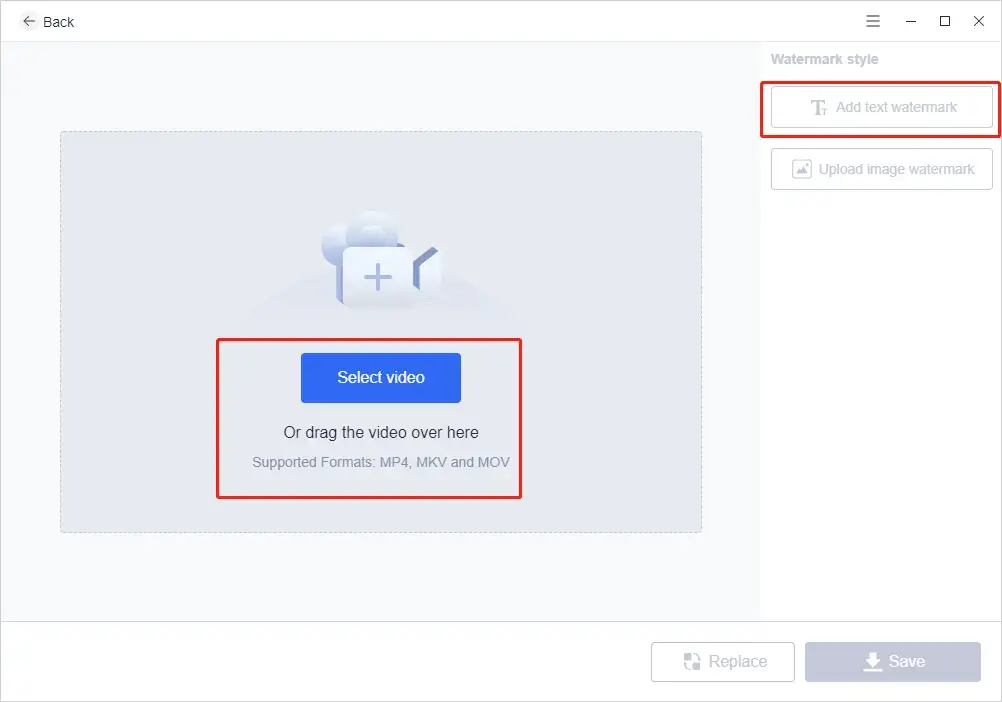 Then you can "Add text watermark" from the "watermark style" banner.
From here you can create your own customized text watermark now.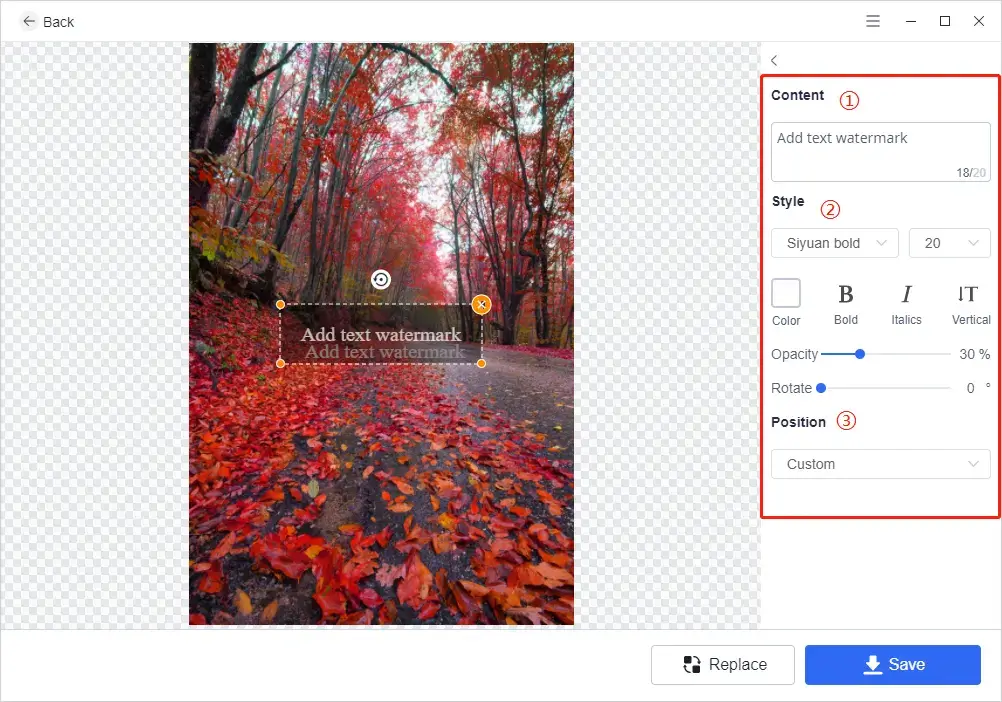 ① Put your content into the right box, not just only characters, but also includes special symbols.
🎊 After the text input, it's time to make it unique:
② You can change its font and size. Other than the basic options, you can also alter the color, make it bold or italics, and adjust the transparency and direction.
③ Then you may modify the position as well. Normally you just drag it to the place want it to be, however tiling it onto the photo is also available. If you choose to do that, you can adjust the space and cross settings.
④ The modified photo will be saved in a default folder on the computer desktop. However, you can change the saving path. You only need to tap the "More Options" button in the head section and go to "Settings" to edit the saving directory.
Last, if everything is on set, you can click the "Save" button. There will be a window telling you that the image has been watermarked, you can open it to check the effect or continue inserting text to another photo.
🚨 Notice to Add Text to Photos:
You can replace the picture anytime you want. But be aware that if you decide to do that, the photo you are editing won't be saved. Though there will be a window to remind you again in case you forget. If you insist on replacing pictures, just click "OK" to go back to the input images window for restarting the whole process.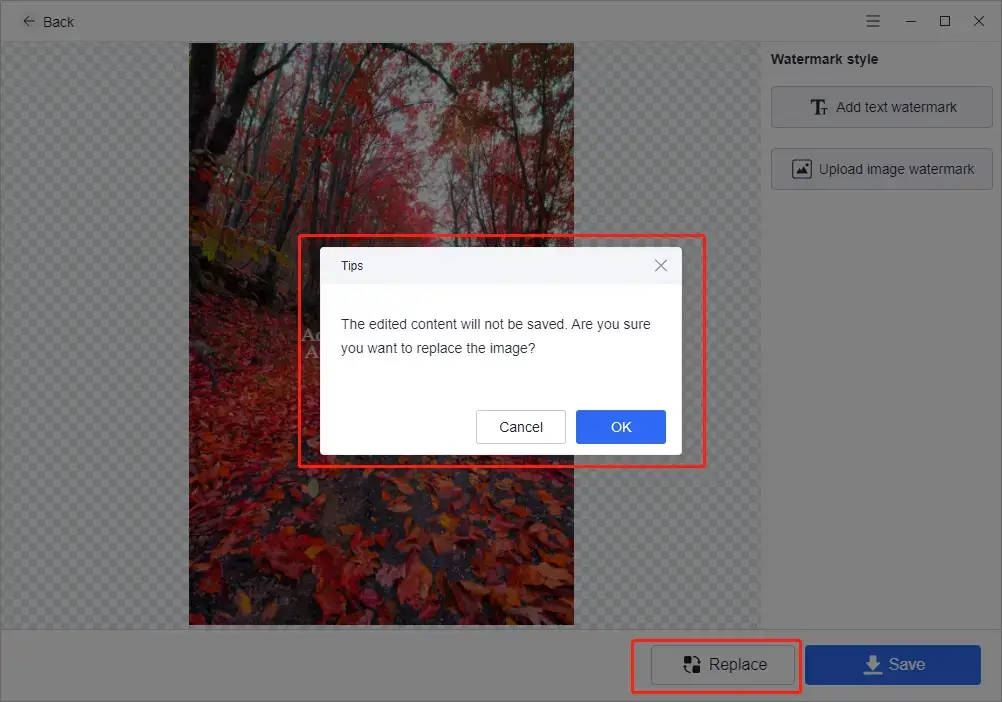 ---
Why Choose WorkinTool to Add Text to Photos?
Easy and Fast
It doesn't require any complex operations or masterful photoshop skills. This WorkinTool Watermark Eraser is super handy as you can see. The only thing you need to do is to follow the instruction: ① pick picture; ② enter text; ③ Save image. And voilà, there you go your watermarked photo. All the built-in options are there for you to experiment with. Also, the output photo is a copy in the saving folder, so you don't have to worry about the original image.
Free and Safe
The main purpose of a photo watermark is to protect the copyright from others. I mean you can always find similar cases like someone's pictures were stolen for unauthorized use. With this tool inserting a watermark in your photos, it will save you a lot of worries.
Right now this watermark process tool is totally free to use. Though it is a desktop version tool, after you have downloaded it to your computer, you can disconnect immediately if you consider the cyber safety issue. There are no plug-in ads in the interface at all. And we promise that our Watermark Eraser won't upload or store any users' information to servers. No one will have access to your file but yourself.
Diverse Text Editing Options
When it comes to inserting text watermarks into photos, people always have different needs to show what they want to share. And that is one of the reasons why WorkinTool Watermark Eraser equips it with more than eighty fonts to make your words become more vivid. All of these fonts are thoroughly selected by professional designers. From the basic fonts that are for daily use to unique fonts for creating personalities, you have a massive high-quality list to pick, including Regular Script, Song Typeface, Arial, Cambria, and a lot more. You can easily find the typical font that matches the theme of your photo. Plus it is also a safety guarantee to your copyright. It symbolizes your right and identity.
Except to set one of the kind fonts, there are other exceptional options for you to customize the text. You can experience altering the text colors, changing text transparency, rotating text to a vertical or horizontal direction. All the creative possibilities are in your hand.
Multiple Position Settings.
Generally, after you have an input text in the picture, WorkinTool Watermark Eraser automatically puts the watermark right in the middle and sets the proper transparency in order to save our users' time and efforts.
However, you can still manually adjust the watermark by changing its size and position if you don't like the pre-saved one. You don't want the text watermark to show in the middle?  Simply drag the text box to drop to anywhere you want? Do you want the watermark all over the picture rather than just a single one? Easy! Set the Position style into "tile" and you get what you want. You can adjust every watermark in the preview window, no matter it is text or image.
---
More to Share
As a newly published Watermark tool, WorkinTool Watermark Eraser has magically made it all. I mean not only it can create a text watermark for pictures, but also for videos. And of course, you can erase any watermark from pictures and videos since it is called a watermark eraser. Plus it is completely free right now. What do you expect more for a free-to-use tool with all of these power functions?  Just download it to experience it yourself now.
Products Reviews:
TrustScore
4
|
323
reviews