How to Add Text to Video by WorkinTool Watermark Eraser
Except for removing watermarks from images and videos, WorkinTool Watermark Eraser also works perfectly as a tool to add text to video. Actually, not just text, you may add images as a watermark to pictures, photos, and videos. With this amazing tool, you can customize the text whatever and wherever you want it to be. Even more, you can insert different text into the video at different times, set when they appear and when they disappear. It is pure magic if I say. Plus this tool is free to use right now, So, hurry up to enjoy all the magical functions with WorkinTool Watermark Eraser.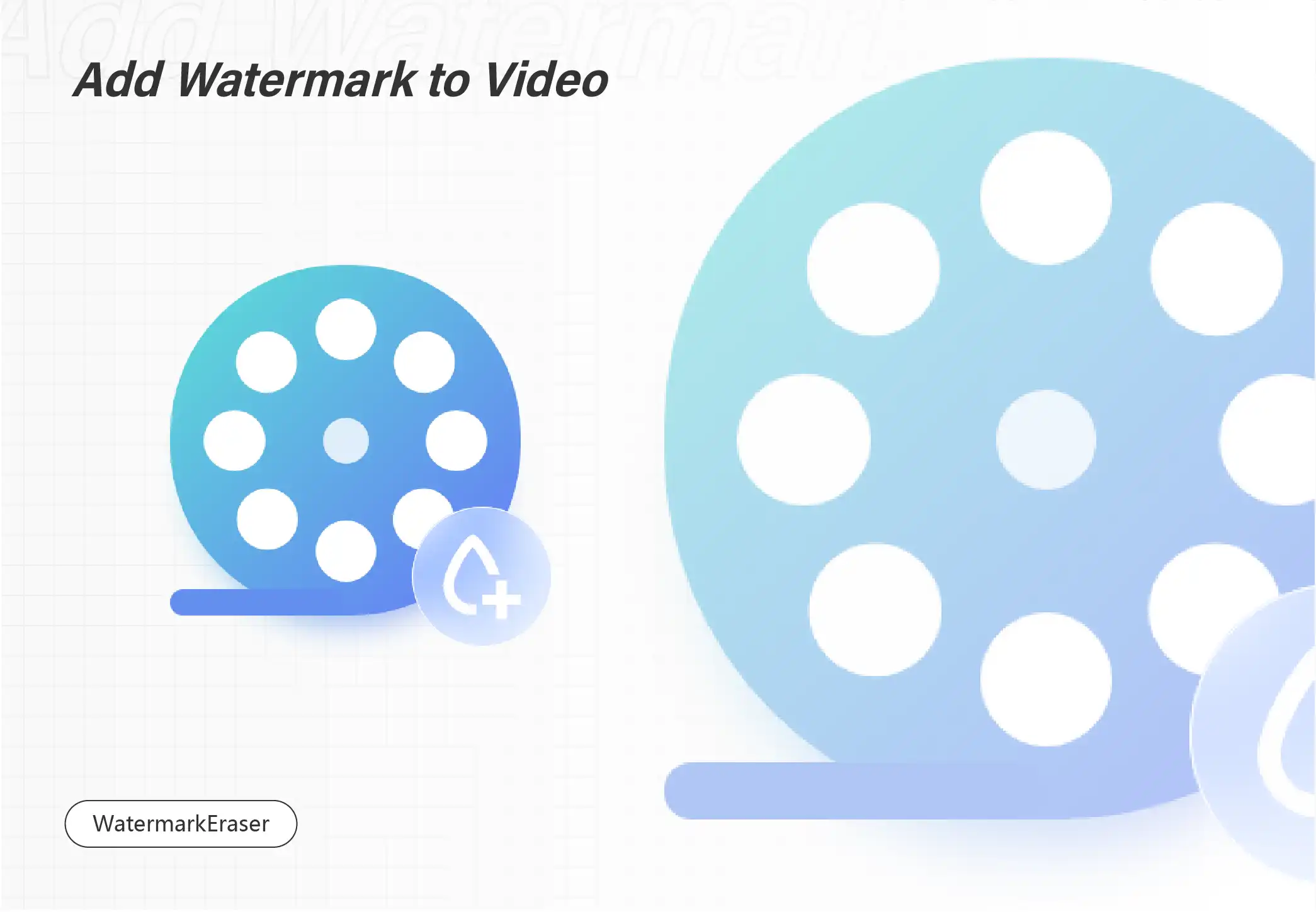 Today in this world, short videos are getting viral right? I mean look how successful TikTok has become. And video intellectual property is becoming increasingly important to it as well. I know how frustrating it must be when someone has stolen your video and claimed that it is theirs because you have no proof. In order to avoid plagiarism and cutting a part of the video as theirs, you have to insert text or images as your personal watermark into the video to protect your right. Here in this post, we will present you with a method that is pretty simple and beginner-friendly to add text to video – by WorkinTool Watermark Eraser. Logos work in the same way as well. I promise that you will be benefited from it whatsoever.
---
Why You Need to Add Text to Video
One of the reasons to insert text into a video is that people always use text watermark as a strategy to advertise brands. It can be a company's name or an individual video creator. Just like writers always put their signature on every book they write. Watermarking on videos is one way to put their name or brand out. In this specific way, you can quickly gather popularity in a relatively short time.  Building ventures' credibility and exposing them to the world also come with it.
Another reason for it of course is to protect the creators' rights. Watermarking provides users the ability to shield the copyright of every file and document. It ensures that they will not be misused or altered by others. Because they have access to these videos but don't have your permission. Without watermarks on videos, all of your fruits of labor become null and void overnight, or worse, a tool for others to make money.
The So-called "Reproduce"
I bet you have watched tons of highlight videos, or some people like to call them montage videos. No matter what you call it, this kind of video is normally made by cutting and gluing different clips of videos or films together. Generally, the creator will ask for the permissions to use someone's video first before he cut it to put in. In this case, we can say that your video is reproduced by others. If others use your video without your consent, then they just steal your work, call the police to report him, my friend. That is why many video makers will write "Please indicate the source of this video" in the end. You may also write "No reproduction without permission" right in the middle of your video in case someone cut the head and end.
---
How to Add Text to Video
The ultimate method we offer to you is to use the all-in-one tool – WorkinTool Watermark Eraser. In addition to watermarking text to photos, you can add text to video as well. How can a watermark eraser help you add text watermark to videos you must wonder? Well, besides the basic removing watermarks function, we have increased many practical features to level up users' experience. And adding a watermark is one of them. Here let me show you how to do it.
First, go to "Add watermark to video" in this software and open your targeted video. You can put the specific word in the text content box. When you type out your text, the changes will be made in real-time on the canvas of the screen.
To move around the text on the canvas just click and drag it to anywhere you want on the canvas. If you want to shape the text bubble just click and drag the sideways of the overall orange dot. If you want to rotate it just click and drag on the rotated arrow of the text bubble.
Here you can actually change the style font, you can choose between a bunch of different text fonts, from Isoline to Yu Gothic UI. Time new Roman is always my favorite. with alterable size, layout, color, of course, you can also decide when to show the watermark by the video time setting.
Once you are happy with the text watermarks you have created on the video, go ahead and click on the Save button at the bottom of the window. You can cancel the saving process at any minute. After it has been watermarked, there will be a pop window to tell you that it succeeded. You can decide to open the video to see the result. Or you can continue to edit another video, to put your personal label on it.
---
Why Choose WorkinTool to Add Text to Video?
Multiple Text Adding
As it shows, you can add multiple watermarks to one video. And every watermark corresponds to a period of the video time. It indicates that you can drag different yellow boxes to decide the exact active time of every watermark. Hit the "Play" Button to see on the canvas screen how it shows during playing. If you need to add new text to your video, just hit a random spot on the to start again the text input process. You can literally write out anything you want. If you want to delete one or two of the watermarks, you can click the targeted watermark, after you have selected it, tap the "X" on the text bubble to remove this watermark.
Special Time Span Selection
You will see there are two stopwatches. The start stopwatch shows the time your text appears on the screen. And the end stopwatch is the time your text disappears on the screen. You can adjust these by clicking and dragging on either the start or the end. You can set the head anytime on the timeline and click on either the start stopwatch or the end stopwatch to adapt the head time for that stopwatch. For example, if you place the head at the two seconds, then the start stopwatch of the text will start at two seconds of the video. If you place the end at the fourth second, then the end stopwatch of the text will disappear at the fourth second of the video.
Diverse Built-in Functions
Be aware, this removing watermark method doesn't apply to videos that already have watermarks before using our adding function. If you want to remove watermarks, you can use our spectacular function to do that. After all, that is why we call it a watermark eraser. You will find endless functions in this watermark tool. Except for these options we have mentioned, you may also find Resize Video and Trim Video, and so on. Now, it is waiting for you to explore.
Products Reviews:
TrustScore
4
|
323
reviews