How to Crop Videos in Four Steps on Windows in 2022
Some of you may think cropping a video is a matter that may take a lot of your time to finish. However, if you own the right tool, you can process a video within just a few seconds. It becomes a matter of several clicks immediately. For that, I seriously recommend you to try WorkinTool Watermark Eraser, my friend. With this video editing tool, you can shape the video whatever you want. Whether you are a pro or a newbie, three unique options help you with every possible problem for cropping. Try it now for free use right now.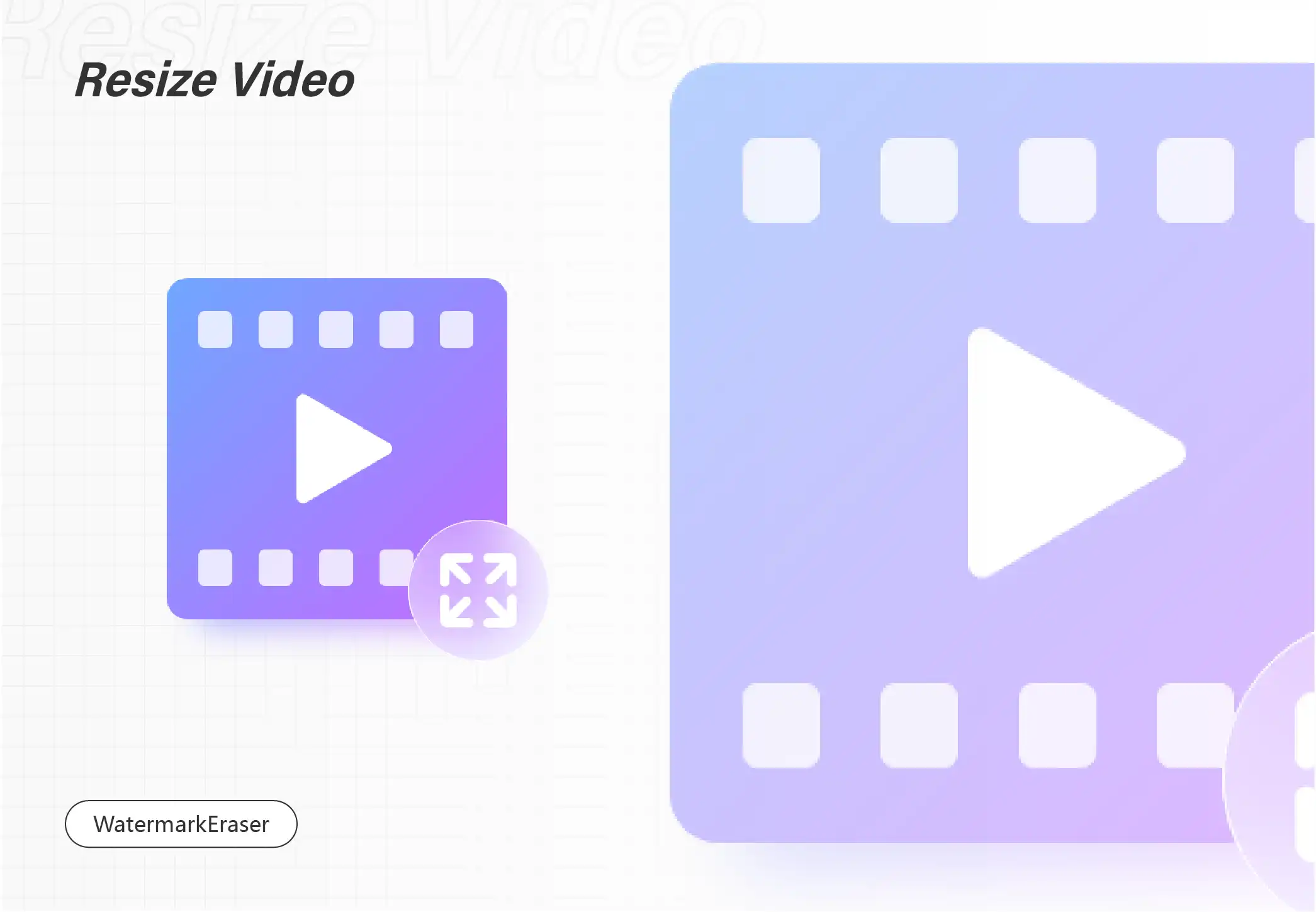 Have you ever considered cropping a video as a different thing? Cropping videos is not that hard, but for some newbies, it becomes a little more troublesome. Maybe you want to crop your videos for social media like Instagram or TikTok, as some of those platforms require specific dimensions. Perhaps you want to erase something from the background and think cropping it out is a feasible way. Or simply you just want viewers to focus on the specific area of your entire video. Well, lucky for you my friend. Here in this article, I will present the best solution of how to crop videos. And that is the one of kind video tool – WorkinTool Watermark Eraser. It works on video trimming too as well.
Now, let's see how to use this tool to shape a video.
---
Needs of How to Crop Videos
Cropping is often used in editing photos, and of course, it can help with video problems too. With cropping, you can delete unwanted or useless portions of a video clip or change the whole dimension to fit in a certain area. Cropping videos allows you to change and refocus the video on a different orientation. If you are a gamer and you regularly record your screen to make a video for sharing. Sometimes a notification or a pop-up appears potentially and distracts the viewers. Or you don't want to show your desktop and want to fix the screen on the gaming. And this is where cropping can jump in.
Extremely handy for beginners is one of the reasons why my favorite video cropping tool is the WorkinTool Watermark Eraser. Because when you put a video to process in this tool, it becomes non-destructive. When you proceed to work with cropping and you realize you have done too much, or you may want to change it back a little bit, you can consider that this video is never been touched.
And It is relatively easy to use. You just need to put your video in Resize mode and drag the edges in. You can grab the handles on any of the edges of your clip and drag them to where you want. If you have specific needs for the screen width and height, you can straight type the number in the size box. And there are several fixed screen ratio options for different situations. You can alter to choose the best for your videos. All these amazing functions are in this tiny software.
---
Steps of How to Crop Videos
Here I am going to tell you how to use this tool to make a delicate video clip by cropping step by step. So, watch carefully now.
First, go to download and install this tool, open it on your computer.
Then click the "Resize video" button on the navigation window, and select your video from the computer. Or you can drag your video to put in.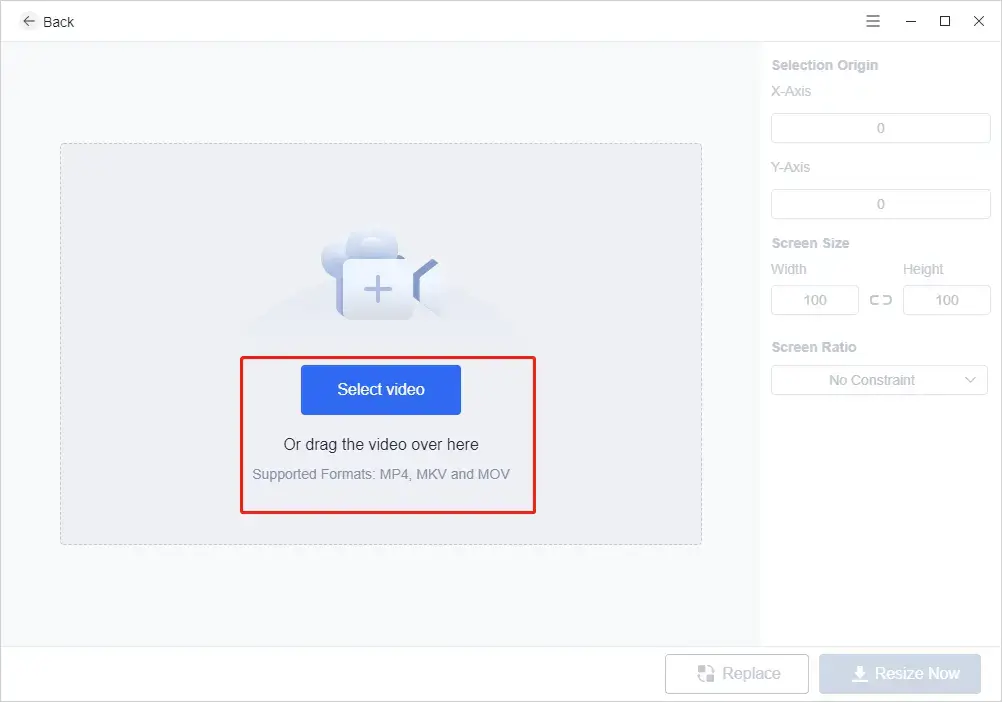 From this step, you can customize your video cropping.
After you have decided what the video you want it to be, just tab "Resize Now" to save the copy in your folder.
Normally you can directly drag the orange edges to modify the area you want to keep in your video. This can be done from multiple sides until you get the framing that's best for your clip. and as I said, WorkinTool is non-destructive so if you ever need to bring something back you cropped out, you can do that too by simply dragging and cropping the handles in the opposite direction. And hit the play button to preview on the canvas. However, like I said, in the cropping step you can customize your video, so let's see these options the software has offered us.
Selection Origin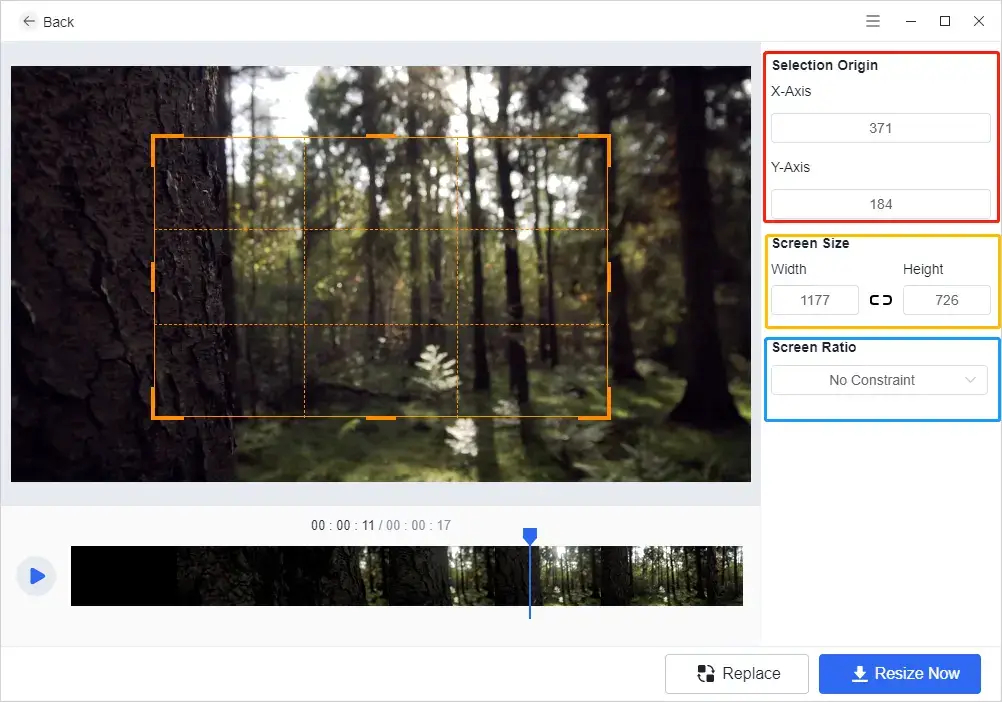 The first option is Selection Origin. This is specifically made to locate the selection box in the video. You can enter the X and Y-Axis to move the box to a fixed position on the clip. Unless you are a pro, you don't necessarily have to use this option.
Screen Size
Then the next is to set how big you want the screen to be. For some platforms' rules, you have to upload a specific size of the video. So, you can check those rules, and enter the width and height to fit your videos before uploading. Otherwise, there are chances that your videos won't show the whole screen, or even fail to upload from the beginning.
Screen Ratio
The last one is for beginners to use, and it is the easiest way to crop a video. In the Screen Ratio option, you can choose six different modes to resize the screen. No Constraint is the default mode for users to change the width height. However, if you are cropping video clips for Instagram or TikTok, you may try to pick the 9:16 ratio option, which is specific for social media platforms like these. If you want to resize a video to upload on YouTube, 16:9 may be the best choice for you.
Then you can move the fixed ratio box to the position you like. At this point, you will only change the location, rather than the width, and height.
🚨 Notice:
The copy of your processed video is saved under a default folder. If you can't find where it is or you want to shift to another place, you can tab the "Settings" button right in "More options".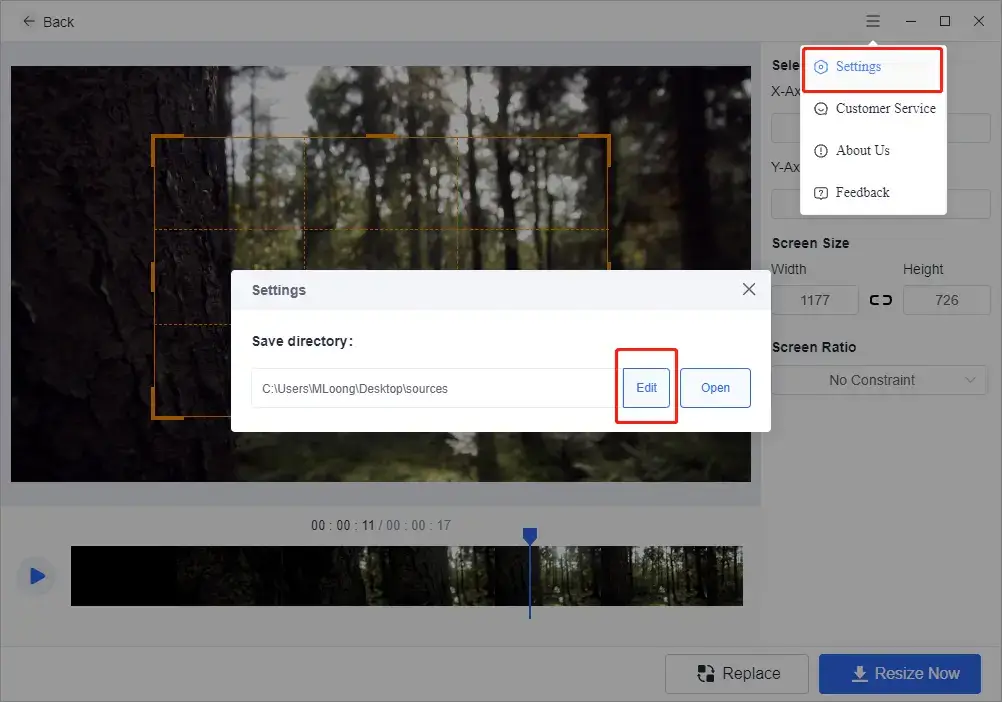 ---
More to Share
Generally speaking, cropping a video to fit the social media rules is not that hard once you have the right tool. As you can see from the article, I promise that WorkinTool Watermark Eraser is definitely the best choice you can get in the free software list. Plus, except for cropping videos, you can also use this ultimate tool to remove and add watermarks to your videos and images as you please. What's more, you can even shape your videos into the way you want by trimming and resizing them.
With all these functions together in this tiny software, I don't it necessary for you to have further doubts. So go check it out and start your journey right now.
Products Reviews:
TrustScore
4
|
323
reviews