How to Make TikTok Video | Beginner Tutorial
WorkinTool Watermark Eraser is an amazing tool for people who want to make TikTok videos for better quality. With this tool, you can easily resize your video to fit the TikTok screen. you can drag the cropping box to adjust the area you want to leave or directly enter the height and width if you know the exact number. There is also a fixed TikTok screen ratio option for users to set. And of course, you can use the trimming option to make the video more delicate. Cutting unnecessary parts of your videos can never be easier. It is free to use now, go to experience yourself right now.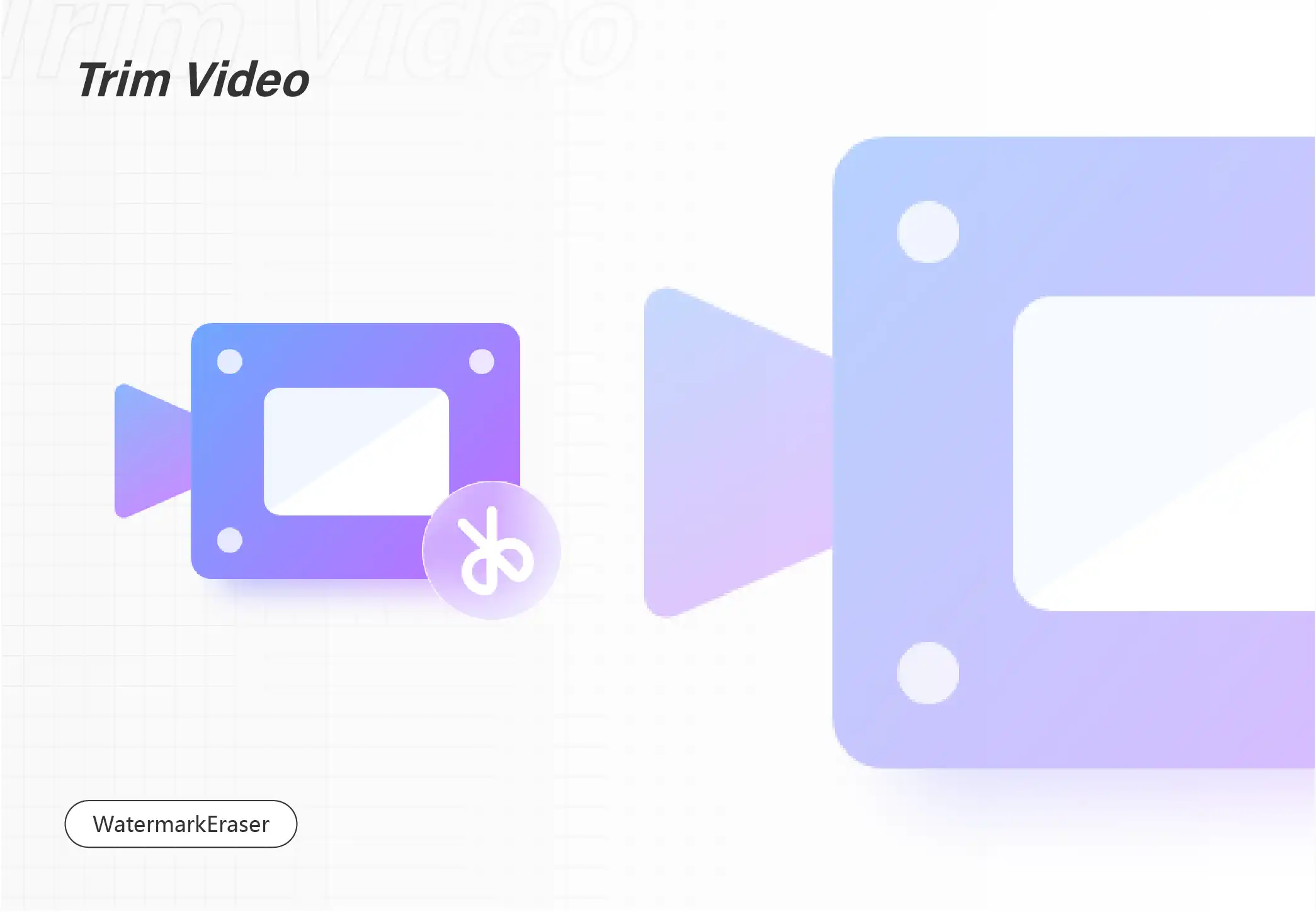 TikTok is the most trending social platform nowadays. Even Facebook and tweeter can not compete with the newcomer. Why is that? All of these have to give credit to the short video mode. Users can take the advantage to create thousands of videos with all the trendy filters and effects. The TikTok platform has brought a big chance to those internet celebrities. And that is one specific feature of TikTok, as long as you have the talent to let people like you, it won't take much time to make you known to the outside world. You can call it the phone version of "America's Got Talent". So, here comes the question. How to make TikTok video? How to let others like your video?
In this post, I will show you the specific guidance on all the small detail of making a unique TikTok video. Let's take a look.
---
TikTok Recorder VS Uploading Video
So, you have to make a decision that you want to use TikTok's built-in camera to record a short video or upload an existing clip from your computer or phone library. Before that, you have to know there are advantages and disadvantages to each option.
Applying the function of TikTok to shoot a video can help you set all the built-in options before you even start to make it. Moreover, we all know that the most trending videos on TikTok are those reacting and dancing to music videos. If you are already making videos like these, it is much easier to do it by using TikTok Recorder.
On the other hand, if you are about to upload a homemade video that is longer than three minutes, then TikTok native camera may not be a good choice for you. TikTok only allows users to shoot a video from 15 seconds up to three minutes in length. So, you need to upload your video to TikTok to avoid this rule.
---
How to Make TikTok Video – Uploading Function
As we mentioned above, if you are ready to post a video that is longer than the TikTok recording limit, it is not ideal for you to insist on using the TikTok built-in camera. Otherwise, the only solution is to divide the long video into several clips to post. I'm sure you have seen some creators have applied this method. However, I am not a fan of that. And it is very annoying to see a short video become an online TV series. Very often it offers the worst experience to followers.
On the other side, if you're up to upload videos from your device, you don't have to worry about the time limit issue. You can shoot and edit your video before uploading it to TikTok. And this is what most quality creators will do to make outstanding content. Plus TikTok also supports adding filters and effects to uploaded videos, so it won't be a problem either.
To improve the video quality, you need a better video editing video. So here we have a special gift for you – WorkinTool Watermark Eraser. This is a very basic video tool. But it is more than enough for beginners to edit a video for TikTok since all the effects can be added using the TikTok app after you put your video on it. Let's see what you can do with this light-weighted software.
The first thing you need to do before putting it on TikTok is to make it like one. For that, you have to crop the video to make the screen fit in the TikTok app. If you miss this step, your video will look super weird on TikTok, and you will not be satisfied that your work is showing like crap.
Lucky you, my friend, With WorkinTool Watermark Eraser, you can easily resize your video to fit the TikTok screen. you can drag the cropping box to adjust the area you want to leave or directly enter the height and width if you know the exact number. Well, don't feel sad if you only want to make a one-way move to the last, that is not a problem. Our tool can help you set a fixed screen ratio. Whether you are ready to upload a TikTok, Instagram, or YouTube video, it has a specific ratio option for you to decide. The only thing you need to do is to drag the fixed box to the place you want. And last, click "Resize Now", then you will see the work you have done.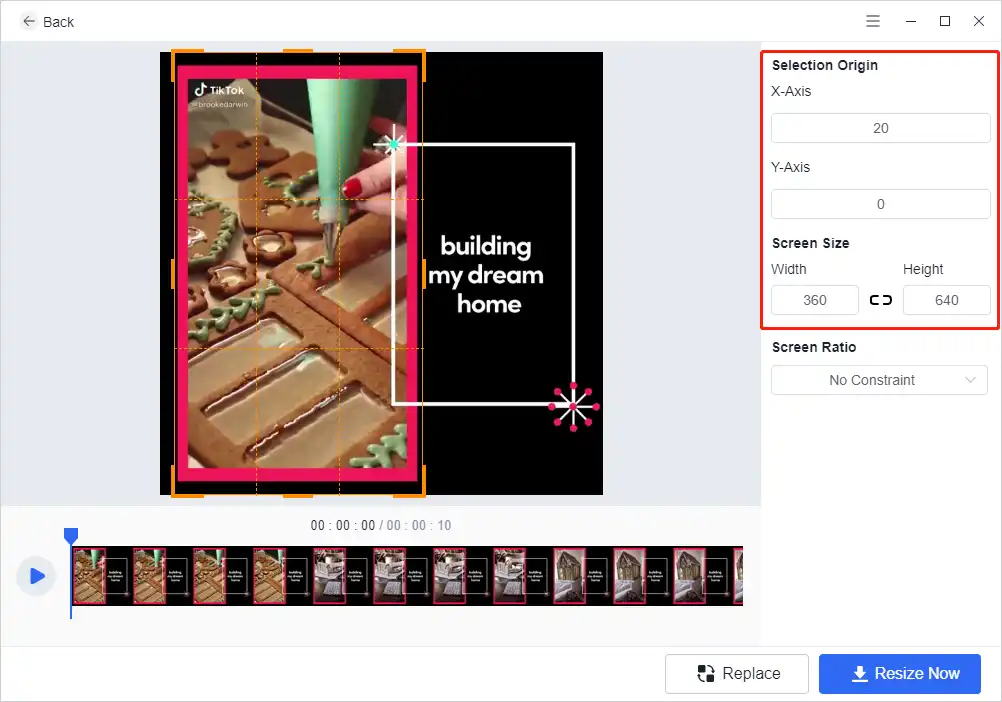 Now or then there will be occasions that you are not pleased with your work for the length issue. Or, your video is too long and it doesn't meet TikTok's requirements for uploading short videos. That will not be a difficulty if you use this tool. WorkinTool Watermark Eraser can help users trim videos and shape them into the way they want.
With it, you will get the simplest ways of cutting videos. There will be a timeline under the video canvas, it is for you to drag the beginning and end to trim the video. Of course, if you want to set a perfect starting or ending time, you can also enter it in the TimeSpan box. The "Preview" and "Play" buttons can help you decide if you like the processed video or not, avoiding the possibility of redoing it after saving the copy.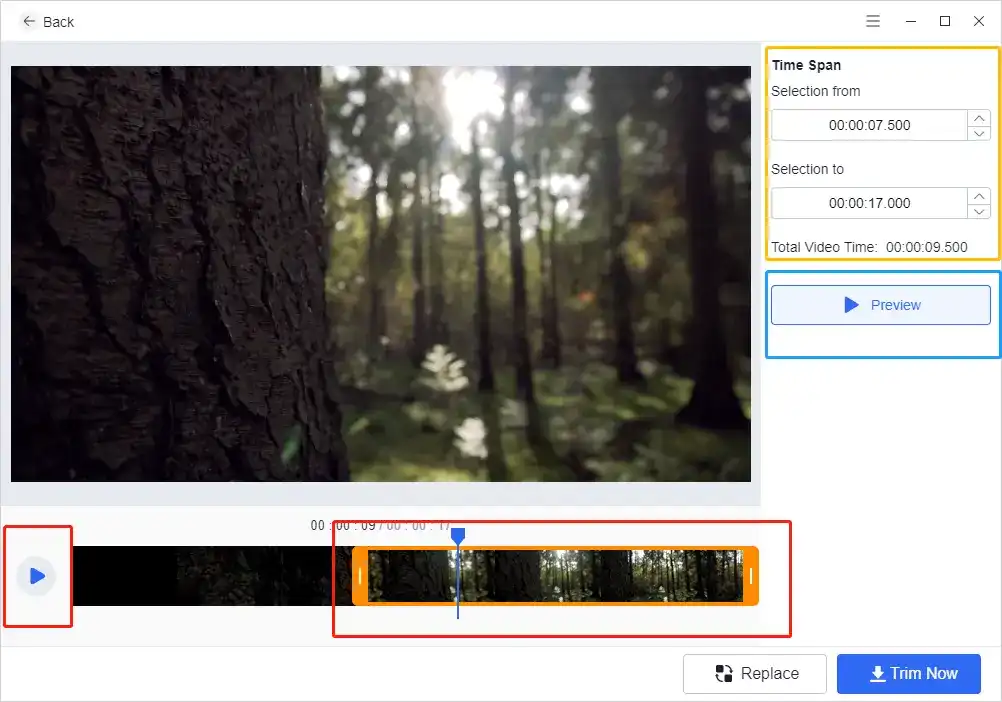 ---
How to Make TikTok Video – Recording Function
If you choose to use the built-in TikTok function to record a video for posting. It would be like a piece of cake for you.
First, click the "+" button to create the first video. You will allow TikTok to access your phone.
There will be a timer for you to select. According to your needs, you can select 15s, the 30s, 1 min, and 3 mins.
After that, you may set your filters and effects, or maybe a background song.
Then, hold the red button to record this video.
If it is done, you can start editing by adding more effects, putting on makeup, changing the speed.
Last, go to find a frame of your video as the cover image and post it.
🚨 Notice: As you saw, If you use TikTok's camera to make a video clip. you have two chances to add sound, music, and other filters and effects. One is for the beginner before shooting, another is on the preview page after you have recorded the video, just like uploading from computers and phones.
---
More to Share
And this is all I want to share with you about how to make TikTok video that will get trendy. If you ever find this article useful, please share it with others as I do. And I have to mention it once more. WorkinTool Watermark Eraser is a powerful tool that contains all the basic video editing functions you need. Plus it is totally free to use. Go to experience it yourself if you ever want to be a better TikTok member.
Products Reviews:
TrustScore
4
|
323
reviews