The Easiest Way of How to Trim Videos in 2022
No matter you are a rookie without any video editing experience or a professional photographer and video editor, with WorkinTool Watermark Eraser, you can trim videos at any time anywhere. For the function of cutting video, WorkinTool has the nicest interface. Users can directly set the beginning and ending time, which will be accurate to the millisecond. Or, dragging the timeline to make a start and ending for that video also works. A real-time preview will be shown on the canvas for users to check the result. Try this super simple software right now.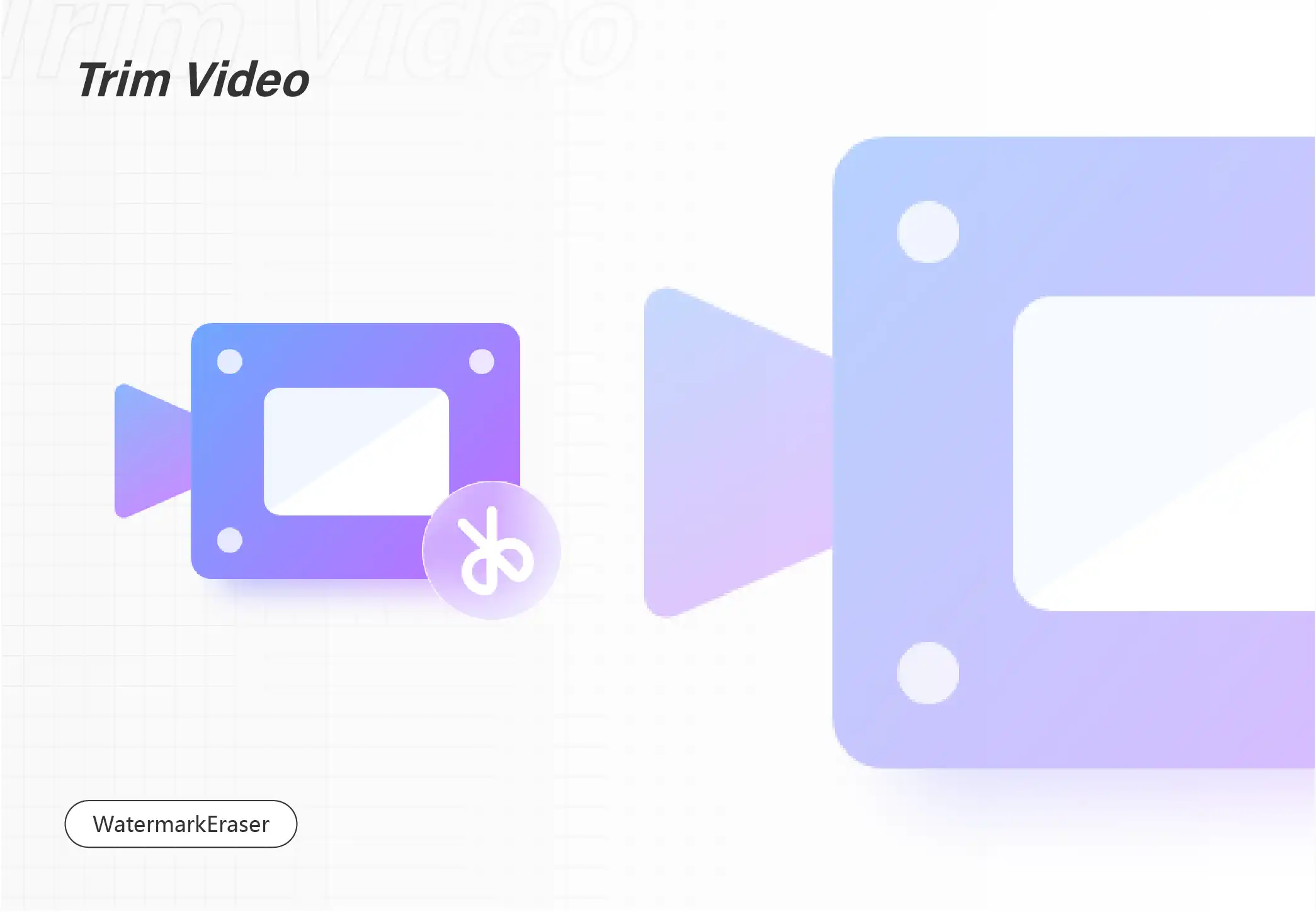 In this era of we-media, everyone is the director of life. This is not a metaphor, people tend to film their life and upload those clips to social media platforms like Instagram and TikTok all the time. However, not everyone is born with photography skills. There are chances people always get unnecessary elements into the video when starting filming. Very often when recording a video, you start before you can act and a little delay after the end. And you only want to share the nice content in the middle. And this is why more and more people are finding video editing software to trim videos before uploading.
Trimming videos is to shorten the beginning part or the end of a clip by slicing it off. A great video should start until you begin to talk or perform the action in it. The same goes to the end, you need to cut out anything unrelated. Here I want to recommend a video editing tool that can help you make trimming videos become a very simple process. With WorkinTool Watermark Eraser, whether you are a professional video editor or a new beginner trying it out, you can shape a perfect video in a few seconds. Let's find out how to use this magical editing tool.
---
How to Trim Videos by WorkinTool
Trimming is a fundamental element of editing. And for an amateur home-mode photographer, it is more than enough. After all, recording life is all about authenticity right. So I will be going to introduce the easiest way how to trim videos by using this WorkinTool Watermark Eraser. It doesn't matter if you want to cut the beginning, the middle, or the end of your video, it can help you to deal with them all. You will never need to re-trim for a second or a third time. Come and see for yourself now.
First, download and install this amazing tool to your computer and open it.
Then go to "Trim video" and drag your target video into the processing box.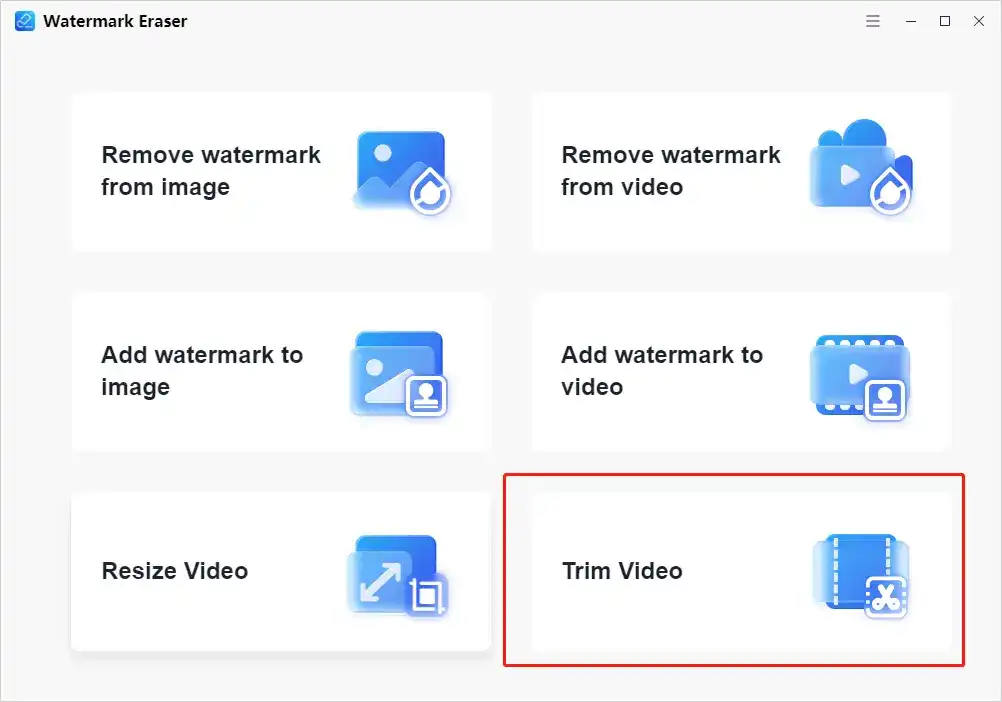 Select the part that you want to keep and preview the result on the canvas.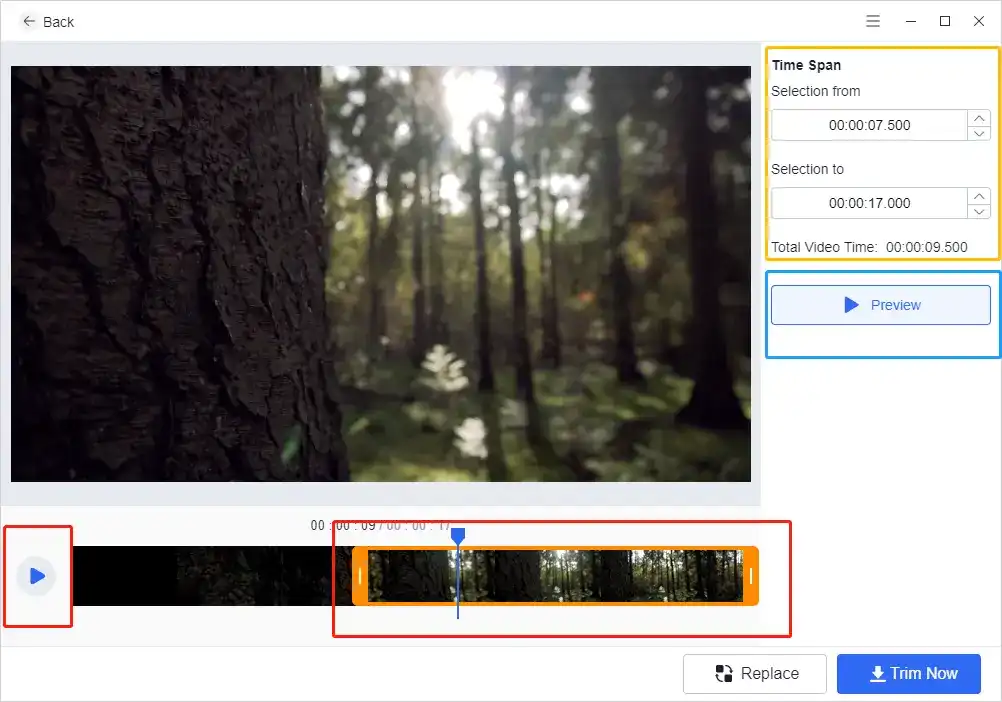 Click "Trim Now" to save this video copy in your computer folder.
🚨 Notice:
You can always change the saving path by the Settings option if you can't find your file or just want to change the place. Click "Edit" to set a new location on your computer and save your trimmed videos. And be aware, there are two different "Play" buttons on the processing window. the one under the canvas plays the whole video, and another Preview button only plays the selected part of your video.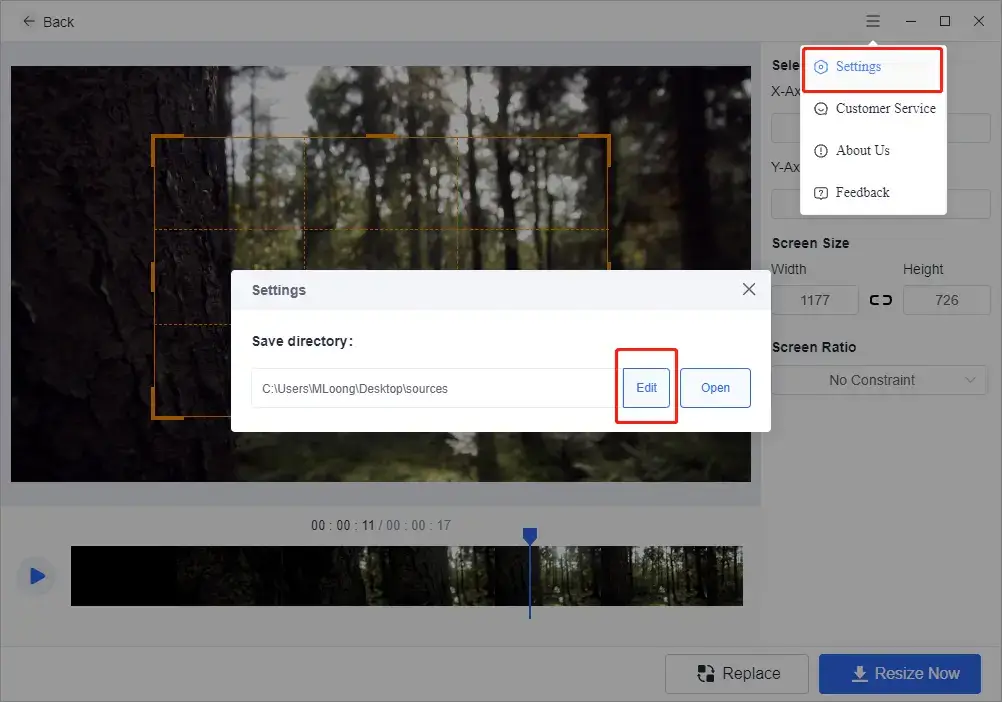 ---
Why Choose WorkinTool to Trim Videos
Cutting and trimming videos are not that hard once you have the right tool. With all the remarkable features involved, WorkinTool Watermark Eraser is definitely on the top list of must-use software for office workers and individual users.
As it has a spotless interface to make a nice cut, even rookies with zero cutting video experience can properly trim a video. The TimeSpan feature allows you to set the accurate time for the beginnings and ends. Time can be measured to the millisecond, so you don't have to worry that you might lose any spotlight on your video. Of course, you can also use the timeline to drag the ends or beginnings of the video to anywhere you want.
You can see any video changes on the canvas. Hitting the play button next to the timeline helps you start the video right away. The special "Preview" offers real-time result checking, avoiding you to make a second trimming if the export file isn't suitable.
🎈
Say No to Ads and Spams
We promise to make a product that is high-quality and trustworthy. In terms of safety issues, we will never put any unrelated advertisements or spam into our product. And every clients' information is highly classified. No one will know any of that other than you and us, you can count on that.
🎇
Export Without Watermarks
We know some of that software will put a company watermark on the video you just process. However, that is not what we will do. Users first are what we all believe. So no matter what you want to do by using our tool, I guarantee that we won't put any unnecessary watermark or logo on your videos or images except for those you add yourself unless you want to add your unique watermark to your videos.
✨
Own a Strong Compatibility
The video trimmer works with all the popular formats such as AVI, MP4, VOB, MPG, MOV, and others.
Our WorkinTool Watermark Eraser can work with all the popular formats. For example, MP4, MKV, and MOV are included in our supported formats. Other than that, you can find that our tool works equally fabulous whether it is Windows or Mac systems. And WorkinTool is compatible with multiple versions of computer systems. So that is not a problem at all.
---
More to Share
As you can see, using this special video editing tool, trimming has become a piece of cake for everyone. What's more? Except you can use our super-powerful video trimmer, cropping videos to fit any social media platform is also available with this software. You can crop the same video to upload to different social platforms like YouTube, Facebook, Instagram, and TikTok. Plus WorkinTool is completely free to use all the functions now. The only thing you need to do is to download it and experience all the remarkable features right now.
Products Reviews:
TrustScore
4
|
323
reviews