How to Upload YouTube Video: Increase Your YouTube Engagement
This article solves the problem of how to upload YouTube video. It gives you the operations step by step, which are easy to follow. WorkinTool Watermark Eraser has also been introduced to you to edit your videos as you like. In this app, you can add text and image watermarks to your videos and photos, as well as resize and trim them randomly. In this way, your work will be protected from being stolen. So keep reading. I'm sure this article won't let you down.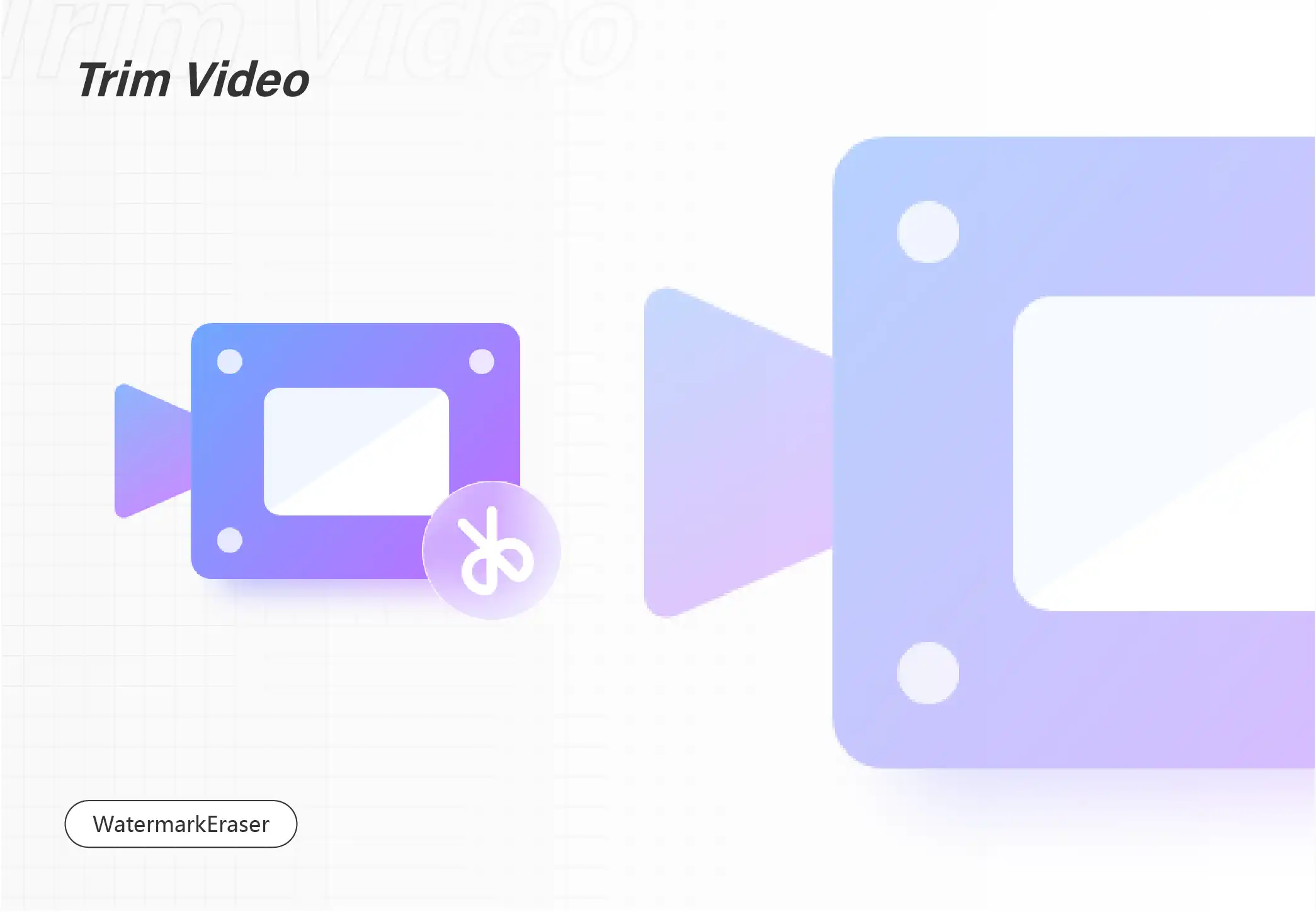 YouTube, as one of the most popular video apps in the world, has gained a lot of active users. You can find all kinds of videos on it and watch them whenever you want. What's more, you can also upload as many videos that you are interested in on YouTube as you like. It can not only help you reserve your videos for a long time, but also enhance the brand effect and increase your YouTube engagement. However, how to upload YouTube video is the first hurdle you may encounter.
Maybe you are wondering how exactly to do it now. Don't take it hard. It is not as difficult as you may think. Uploading a video that perfectly meets your demands is not a big deal after checking out this guide.
How to Upload a Video to YouTube
If the video is ready to upload directly, you can check the following steps in a while to solve your problem of how to upload video to YouTube. Don't worry, I've tried my best to make this guide very simple and easy to follow.
Step 1: Open YouTube and click the icon "create".
By the way, you have two choices. One is to upload a video, which means an old and filmed video. The other is to give a live video, which means sharing scenes you are seeing, such as when you are at a game or a concert.
Step 2: Click "SELECT FILES", then choose the video you want to upload from your files. You can add the title, description, and thumbnail yourself. After these details are determined, press "NEXT" to answer whether the video is suitable for kids to watch or not.

Step 3: Choose the visibility, make a decision on who can see the video, and you can publish it at a scheduled time. Then press the "SAVE" button. By the way, you can click the "BACK" button which is next to the "SAVE" button to modify your previous selections.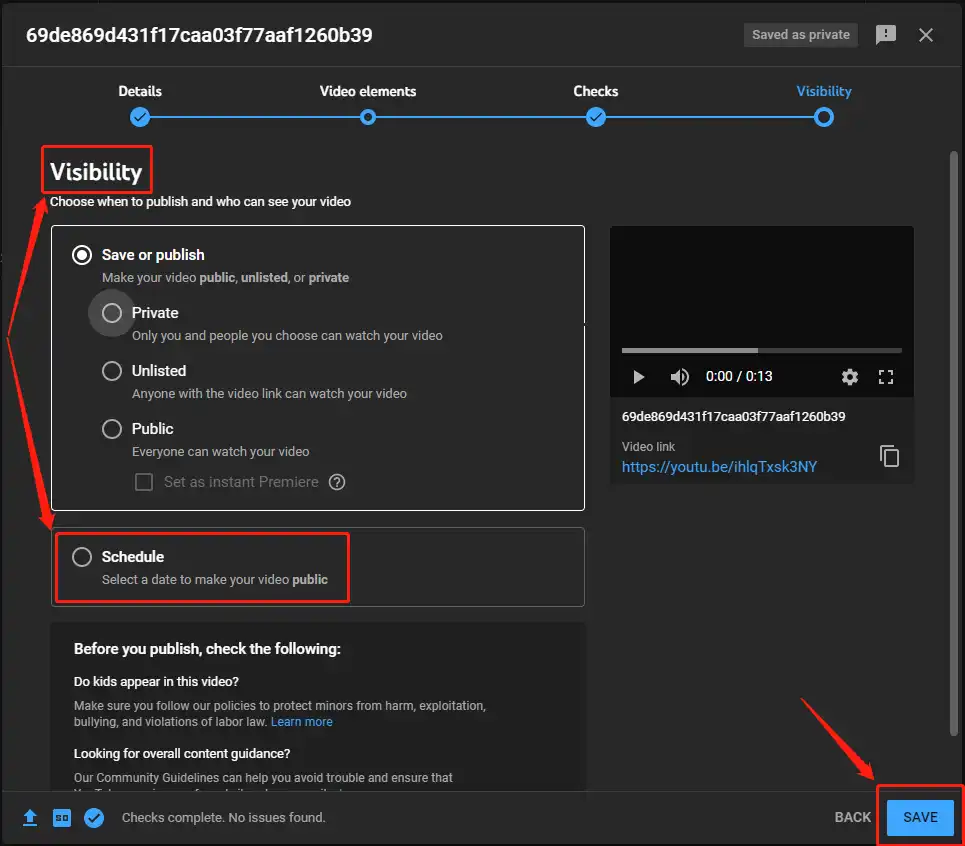 Tips: If you want to make family videos for recording your daughter's growth, and you don't have anyone come to visit your channel, you'd be better to upload the video as a private one. But if your purpose is to promote the company and its products, making a public video would be a good choice.
I'm sure that your problem of how to upload YouTube video have been solved now. It must be easy for you! I would like to introduce an app to you which can edit videos and photos, which is WorkinTool Watermark Eraser. Though the name seems to be a watermark eraser, it has many functions for editing videos and photos.
Edit a YouTube Video by Watermark Eraser
WorkinTool Watermark Eraser helps users to process their videos and photos without any limits. It claims no charge and gives users instant feedback. It helps users watermark their videos and resize, as well as to trim the video. Furthermore, it must mention that this app has two forms of watermarks, one is in the form of text and the other is in the form of an image. Keep reading, the following article will show you how to use this app with a text watermark example.
Step 1: Free download and install WorkinTool Watermark Eraser on your device, then launch it.
Step 2: Choose the function you'd like to process with your videos and click the corresponding button, then pick the video from your files. Here I'm going to show you the function of "Add watermark to video" in the form of text.

Step 3:  Touch the "Add text watermark". Input the text content and select additional details of the text watermark. Then press the save button to save it to your file.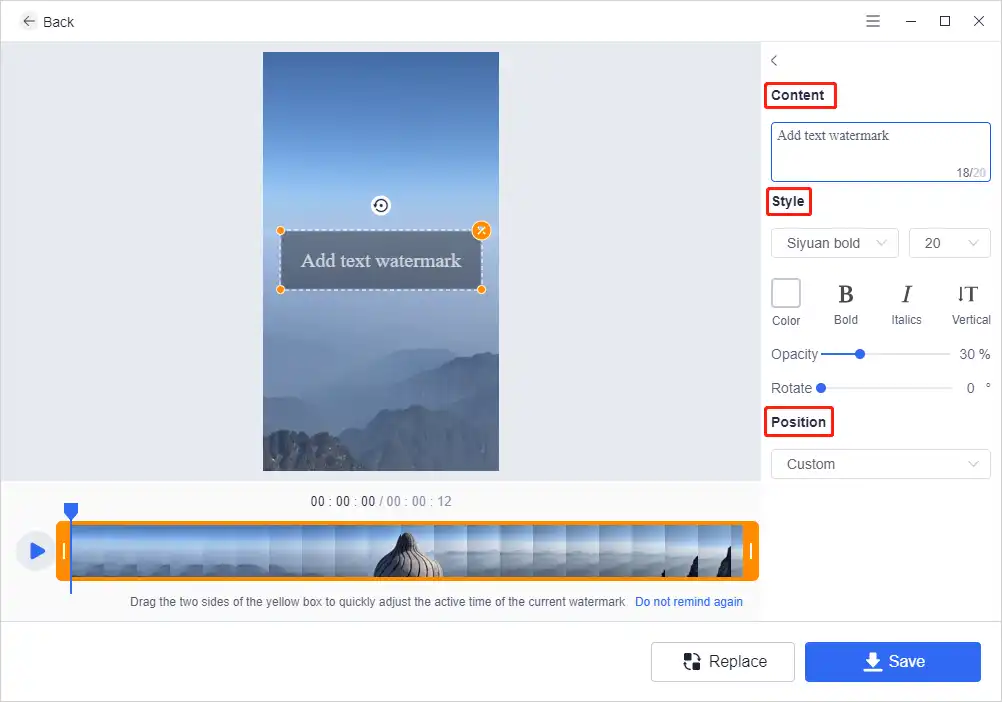 It is worth mentioning that WorkinTool Watermark Eraser supports many fonts that are more than you can count. What's more, it also provides you with a color picker, which means you can get absolutely any color you want. With the help of WorkinTool Watermark Eraser, your question about how to upload YouTube videos will not only be just solved but settled perfectly.
Reasons why you should try WorkinTool
Why does WorkinTool Watermark Eraser stand out in this market full of various office software? Of course, you need a reason to make sure that this app is what you've been looking forward to. So I will list below the advantages of this software, which will make you feel that you have indeed found the real one that can really help you in your work and daily time.
Totally free. No fees will be charged to users, which means everyone can use it without any fees. You can edit as many photos and videos as you want without worrying about quantity limits.
No Advertisements. WorkinTool Watermark Eraser will not display any kind of ads to users. There are no ads about recommending other products, and no news pop-ups.
Different kinds of watermarks. It offers both text watermarks and image watermarks. So it's easy to add signatures to images and videos.
Multiple media formats. It supports most formats, such as JPG, PNG, and BMP for photos and MP4, MKV, and MOV for videos, which meets most daily demands.
100% Safe & no limits. WorkinTool Watermark Eraser will not ask for any permissions, which is 100% safe and clean, so users do not have to worry at all that their personal information will be leaked.
The Bottom Line
Solving the problem of how to upload YouTube video will help you a lot. From the perspective of a corporate, the more people watch your videos, the bigger influence your brand spread. You will gain great advertising effects without paying much, especially with the wide range of YouTube Marketing. Even if for an individual, you can upload your videos which contain your unique memories to YouTube as private videos, it lasts a very long period no matter what the time passing by.
Besides, with the help of the WorkinTool Watermark Eraser, your video will be much more to your liking. So do not hesitate to use WorkinTool Watermark Eraser to edit your videos, and get in touch with YouTube now! It kills your boring time for sure.
Products Reviews:
TrustScore
4
|
323
reviews