How to Easily Add Instagram Watermark in 2022
For Instagram users, it can be annoying to see your art shown in other places without permission. Or even worse, your work becomes others, and earn money for them. In cases like this, you can add an Instagram watermark to all your work to claim your copyright. Now, don't you worry about it may not look good in photos. With WorkinTool Watermark Eraser, you can modify every detail in the picture you choose, blending your photo with the watermark. And It makes sure viewers won't get distracted by watermarks and their effect on them at the same time. Why wait, just try this free and all-in-one watermark tool right now.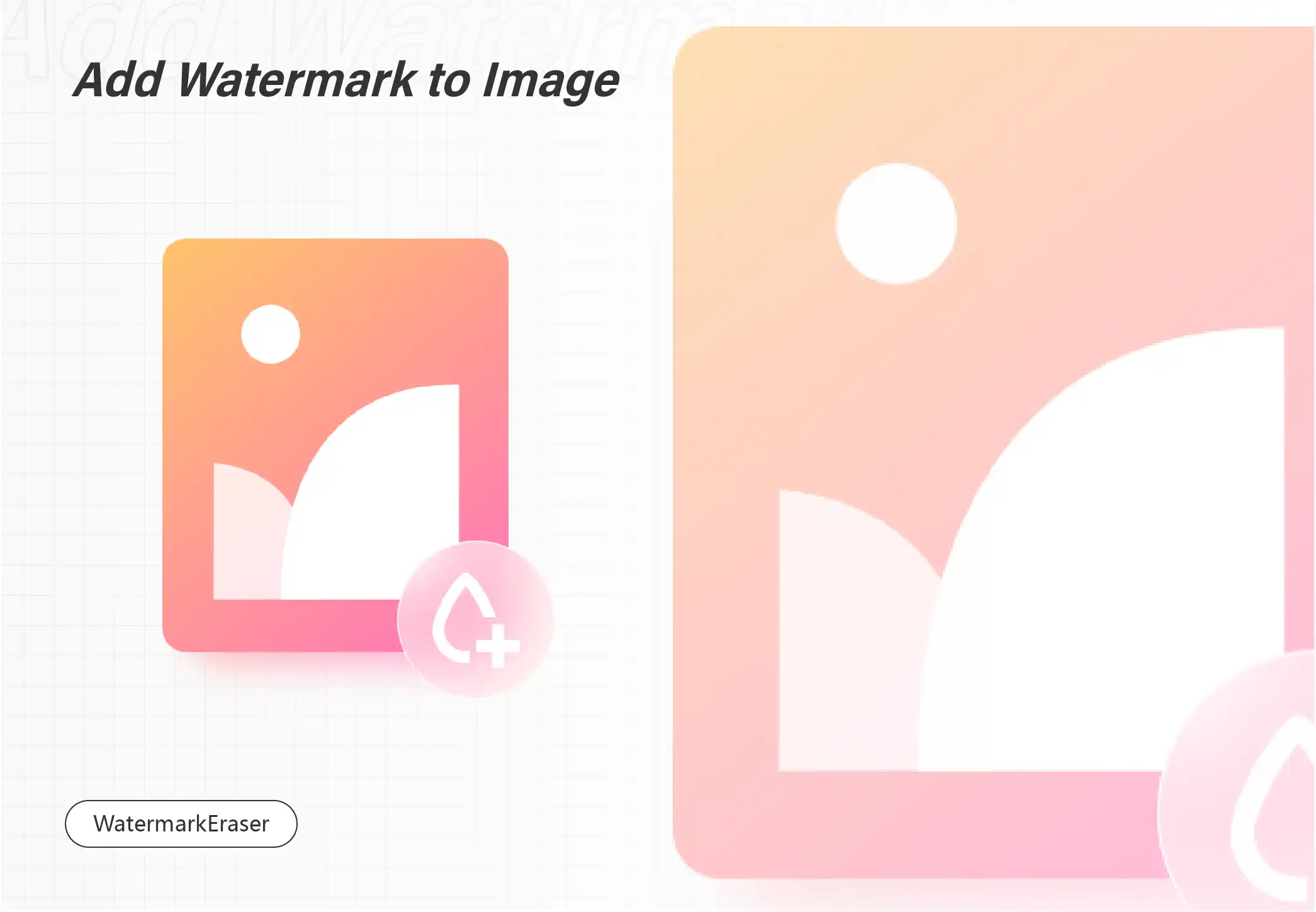 Before the Internet, there are not too many places for unknown artists to post their work. Not to mention, they can be discovered and cultivated by professional sponsors. However, in today's world, you can share your art by moving fingers at home. Only a few buttons can help you put your name out on the Internet. And that is what Instagram can do. The question about how to add an Instagram watermark has consistently been asked from then.
Since Instagram was founded in 2012, it went viral this year and the heat will not get down. More than one billion people use this app every day, it has already been a software people cannot miss. People post their daily life, their happiness, and sorrow. People also commute through this app, making friends up there. And it is also the place where the first group of Instagram celebrities comes out. It gives tons of opportunities for people to make something they like become something they can be working for. In this platform, hundreds of thousands of people have made their first gold by posting life and work. It is a product of the times that changes the rules of the world.
However, the bad came along with the good, because this platform has also made it very easy for people to steal art. Fortunately, watermarks can protect your creative works and get your name out there, at the same time.
But you cannot assume it only has its good sides. Because everyone can easily access your account,  stolen pictures won't acquire much effort. To prevent something like that happens, adding a watermark on Instagram pictures gradually becomes a need for Instagram influencers.
---
Why you should Add Instagram Watermark
The reasons can be divided into two parts: Brand and Money
Nowadays, not just individual people will sign in to Instagram accounts, most companies will do the same thing. If you are a start-up company, the first thing you need to do is to put your name out. An Instagram watermark works just like an advertisement. For individual people, watermarking every post is tiring I know. But when your picture shows on some websites without your permission, it is more tiring to stand up for your rights. So why can't you be one step ahead?
Another reason is that watermark can prevent some thefts from selling your pictures. Or worse, they use your photos to do illegal matters and you end up in jail. Don't think your work can be secured because Instagram doesn't support the download feature. Just like any other software, people always can find a way to get those pictures down to their phones from Instagram. If you are that unlucky, you will spend hundreds of times longer than adding a simple watermark to explain that you are innocent. Just not worth it. Do you see what an Instagram watermark can do now?
---
How to Add Instagram Watermark
People always say that a watermark on Instagram photos will affect the entire picture result; Others will concentrate on the watermark rather than the picture itself; Or, they just thought they are not famous enough to attract cyber thefts to steal. Well first, those thefts are specifically finding photos with no watermark to copy and paste. Second, just because people who have similar thoughts are all over the internet, online burglary is getting worse. To avoid your art being easily stolen by others, here I recommend you to use WorkinTool Watermark Eraser to put another safety watermark on Instagram Photos.
Watermark Steps
If you check those professional photographers' Instagram accounts, you will find that they all have their post pictures watermarked. So there are no rules that you can't or no need to put watermarks. Maybe you just didn't do it right. Here let me show you how to properly add an Instagram watermark without messing up the whole picture.
First, open WorkinTool and go to "add watermark to image".
Select or drag your wanted photo into the editing window.
If you want to add a great watermark, I highly recommend you combine both text and image as watermark.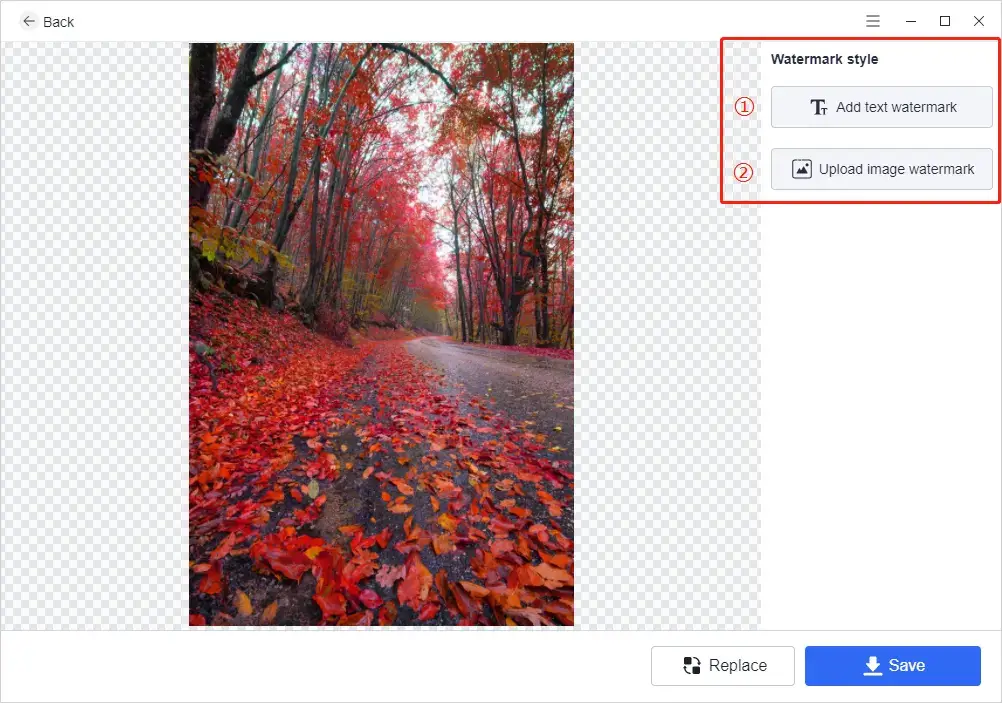 after the text input, you can adjust the font, size, if you want it bold or italics. The most important feature of a watermark is transparency, and of course, you can modify it as well. Besides those, you can alter the position and layout by options or simply dragging the selection box in the canvas. It is all up to you.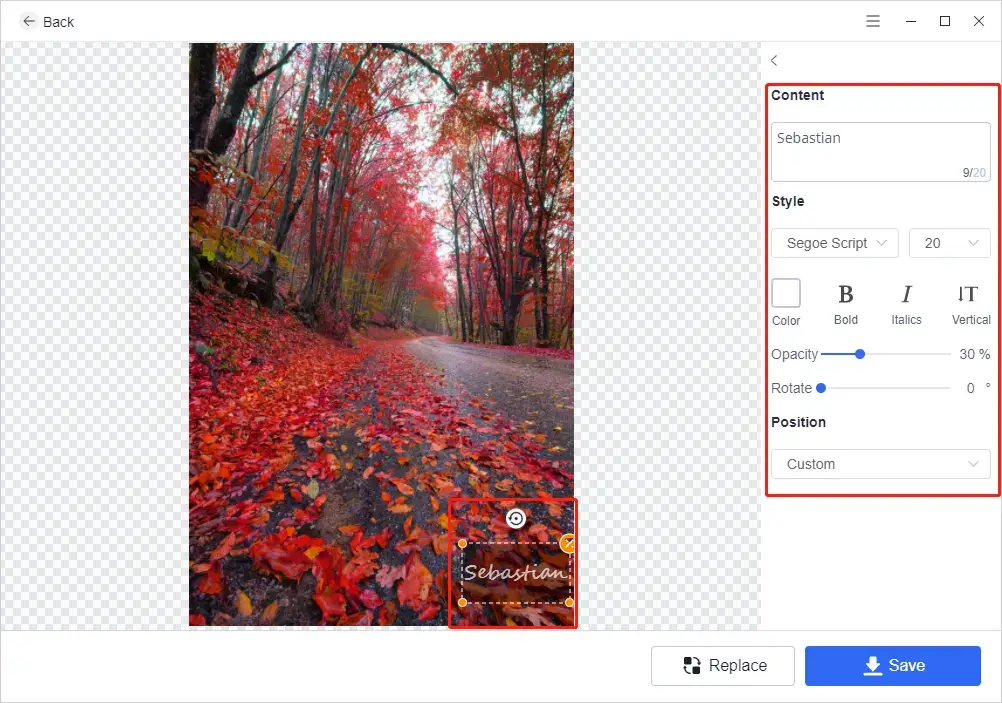 🎊 To insert a logo into your photos
You can choose any picture that you want. However, for a professional watermark, an edited logo is always better than a random picture. Otherwise, it won't look good as a watermark on your pictures. Then you need to place it in the right place. and adjust into the perfect shape.
When you have combined and adjusted your text and logo in later-post Instagram photos, you can click "Save" to check the result before uploading them to your Instagram account.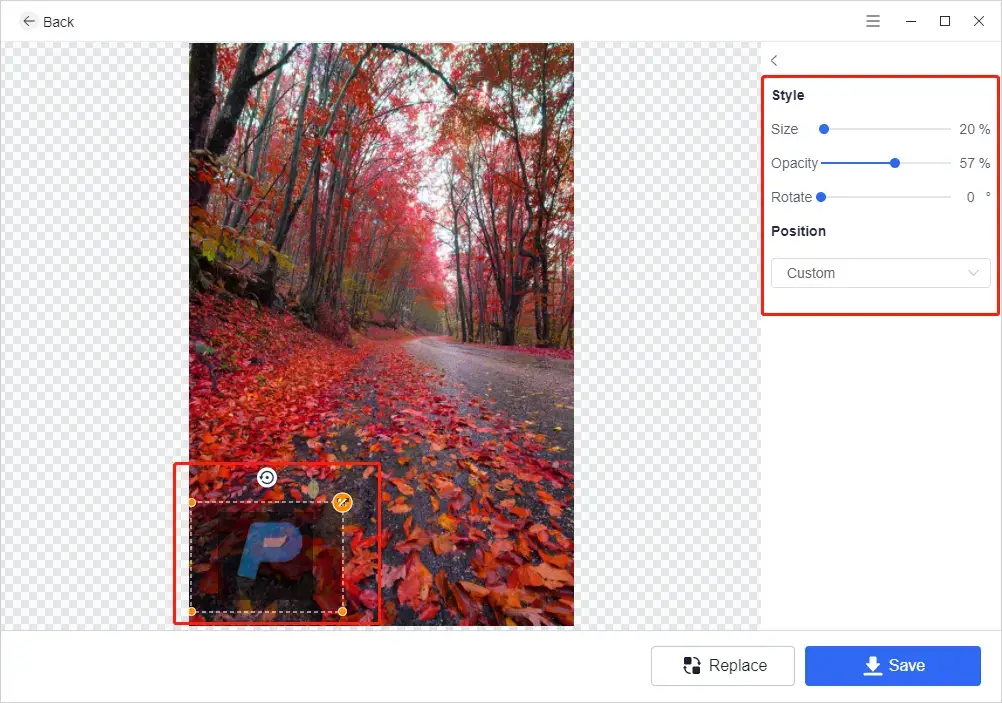 Watermark Tips
Here are some watermark tips to make your Instagram photos look fancier and more professional.
Try monochrome watermarks: Normally a high-end watermark won't cover many colors. And its purpose is not to distract viewers but to put a brand or personal logo, like an artists' signature. So, decreasing the complexity of a watermark is the best solution you can find.
Decide the right font and size: Don't try to find so-called artful fonts to apply in your watermark. Less is more. Just like everybody does, put your name or office name on it. adjust the transparency of your watermark. It is not supposed to be the first to be seen in your picture.
Only the corners: Don't place your watermark on other parts of your photos except for the corners. You don't want them to get more attention than your actual art right?
---
More to Share
I know there are tons of blogs saying that you don't have to put watermarks on Instagram photos. But I have to say if you are an artist on the internet, be wise. It may seem a little bit troublesome to add a watermark to every posted picture. But it is way better to see your work being stolen and claimed to be others but not yours. So it's never too late to make your special logo and add an Instagram watermark. With this all-in-one WorkinTool Watermark Eraser, I believe you will get relief from worrying about plagiarism. Plus it is totally free to use right now. Just go and experience all the fabulous functions.
Products Reviews:
TrustScore
4
|
323
reviews