How to Trim YouTube Videos for FREE in 2022
Video editing skills are now quite essential if you want your video to be noticed when it is uploaded onto the social media platforms like YouTube. Therefore, we can start by video trimming. In this article, you will be introduced to 2 easy and FREE ways to trim YouTube videos before and after they are uploaded. You will know a tool named WorkinTool Watermark Eraser to cut your videos before their uploading while YouTube's official online tool–YouTube Studio after their uploading. In addition to the guides for using them, you will read some useful answers to some of your most concerned questions on this topic.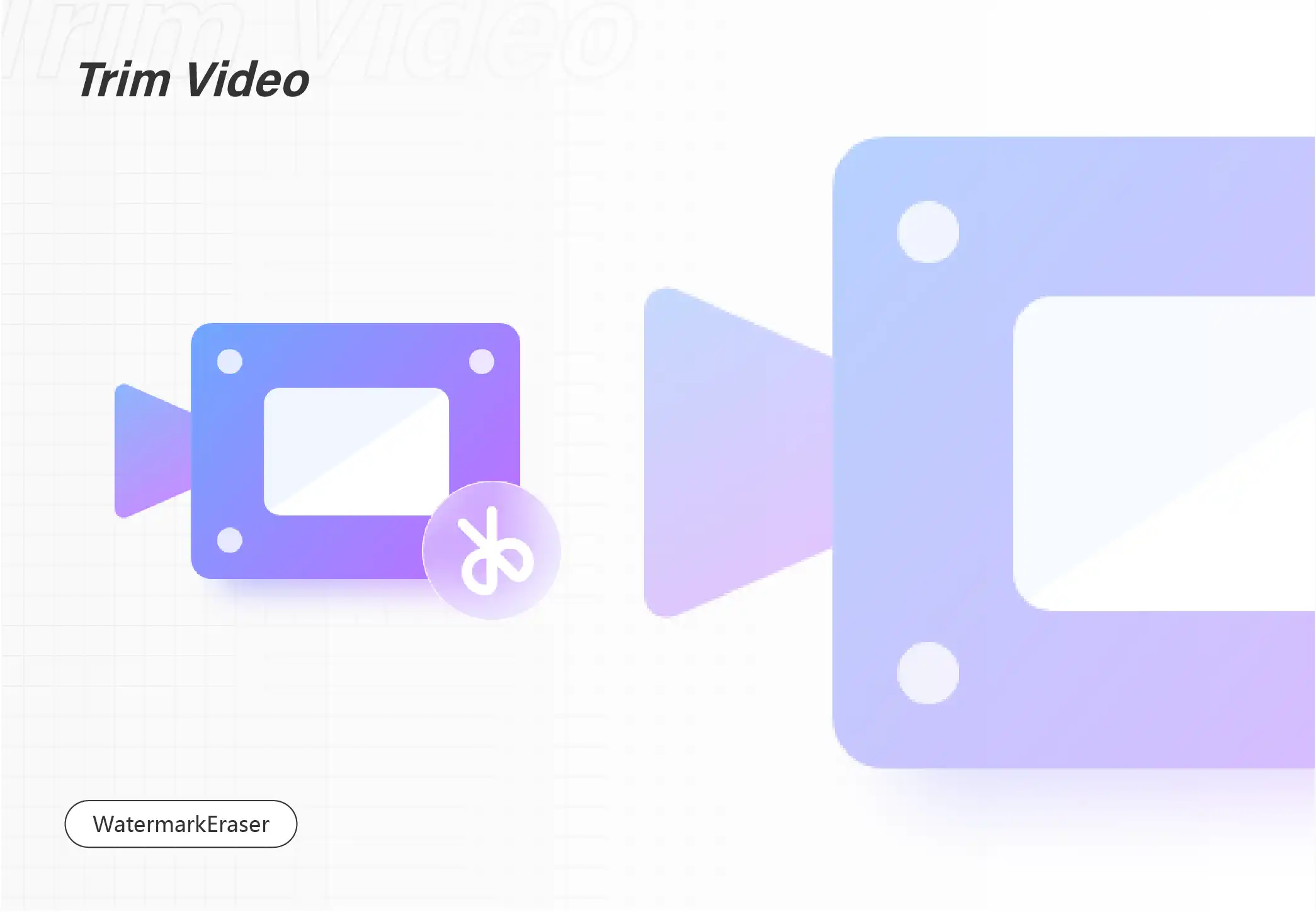 How to Trim YouTube Videos for FREE in 2022
YouTube has definitely become the largest video community in the modern era characteristic of digital media. Since numerous videos are being uploaded onto these platforms each day, you need to edit your video in order to get it noticed. So how can I edit it? We can start by trimming it.
A long video with plenty of meaningless scenes will absolutely shun your audience. Therefore, you need to trim it, taking the fantastic part out while removing the boring or blurry scenes. Cutting YouTube videos can be as easy as ABC if you find an appropriate approach. In this article, we will introduce 2 easy and FREE ways to trim YouTube Videos in 2022, including:
How to Trim YouTube Videos for FREE Before Uploading?
How to Trim YouTube Videos for FREE After Uploading?
Please unroll the scroll.
---
How to Trim YouTube Videos for FREE Before Uploading?
Before uploading your videos onto YouTube, you have a range of approaches to cutting them nowadays. However, an easy-to-use desktop tool will undoubtedly be the most effective way if you are a frequent amateur YouTube user. Here, we would like to present you with a useful one–WorkinTool Watermark Eraser.
Watermark Eraser, though designed primarily for watermark solutions, is a powerful all-in-one offline tool equipped with a video resizer and trimmer. As a lightweight video cutter, the interface of the Watermark Eraser is simple to operate, which makes it even more friendly for beginners. Also, only a few steps will offer you a perfectly trimmed video in high quality. More importantly, it is utterly FREE to use currently and you don't need internet access to utilize it.
How to Chop Your Videos for YouTube through Watermark Eraser?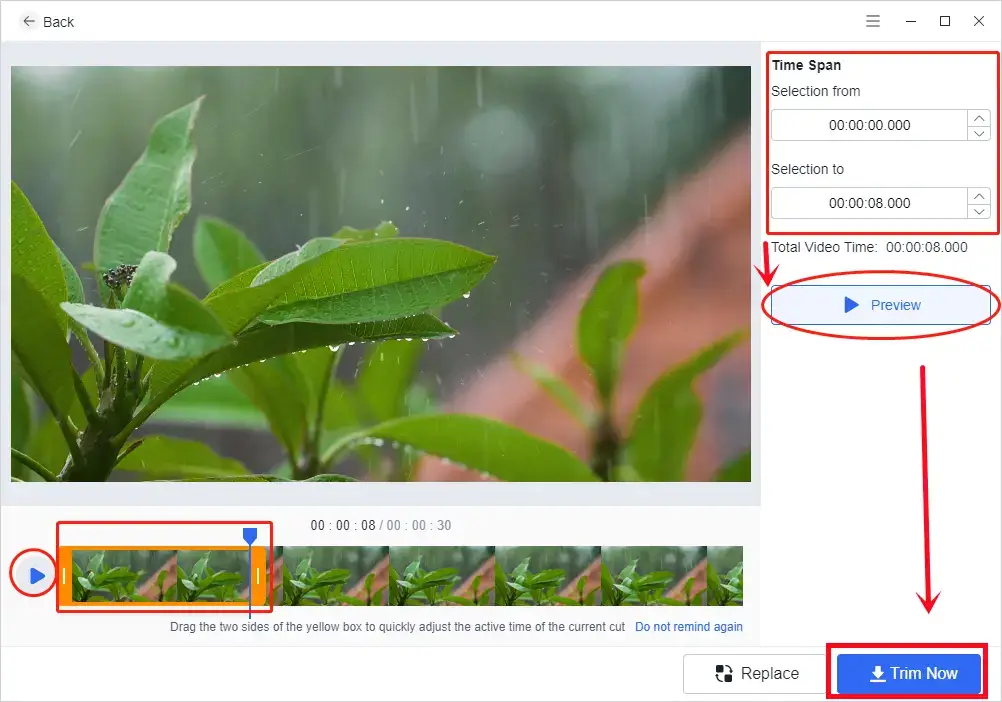 Open the tool and find Trim Video.
Click on Select video or drop your video in the designated area to upload it
Create a time span selection by dragging the progress bar or choosing the start and end time on the right.
Click on Trim Now to get your new video.
If you need a more specific tutorial, you can check our article on video trimming.
---
How to Trim YouTube Videos for FREE After Uploading
When your videos are on YouTube, you definitely feel like resorting to a simple and fast method instead of deleting them and re-uploading them after another round of trimming is completed.
So is there a way to achieve this goal effortlessly and instantly? Well, yes. Please try the official tool presented by YouTube–YouTube Studio.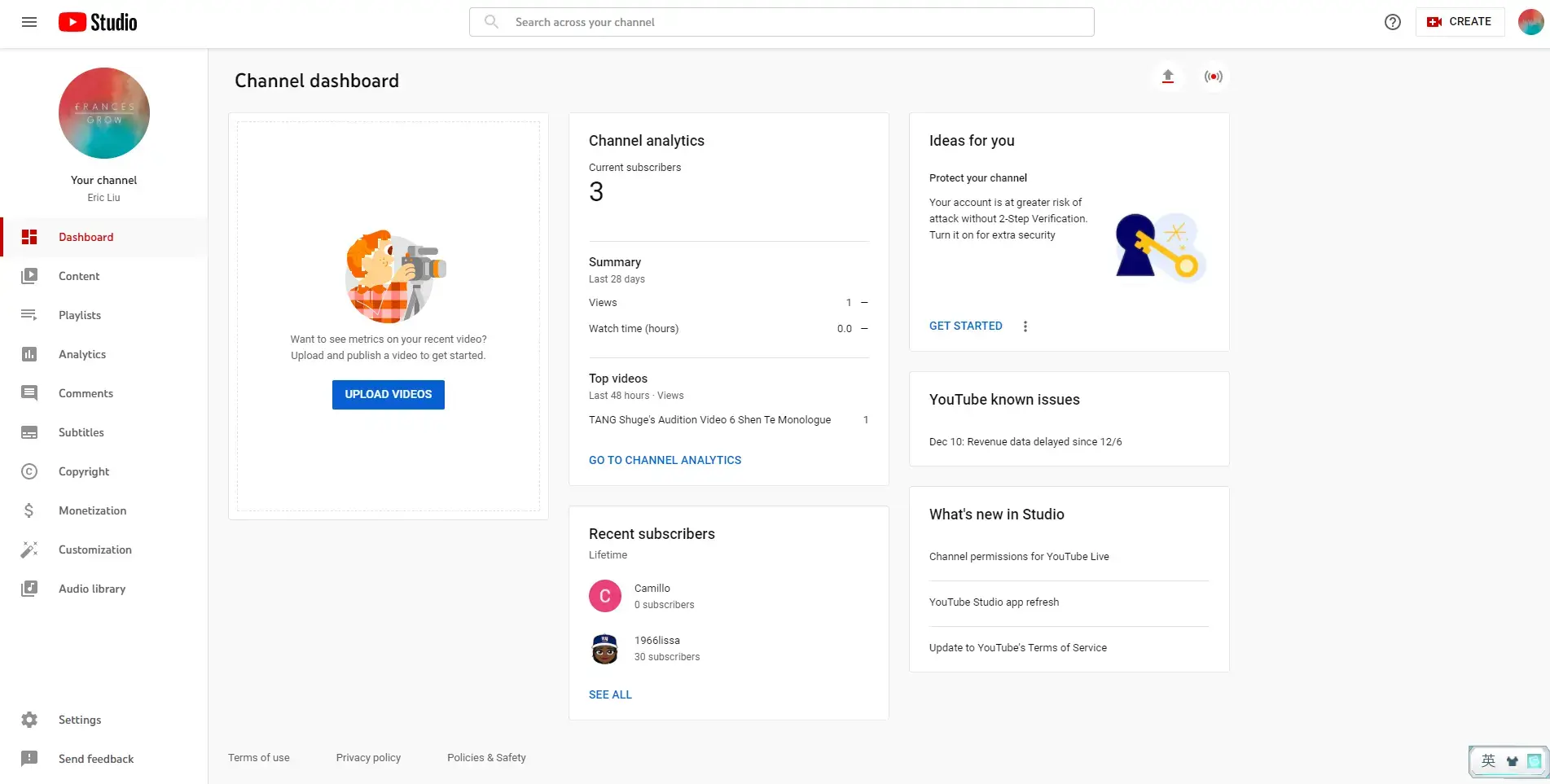 YouTube Studio is an online video editing program officially developed by YouTube. This will allow you to undertake some basic editing tasks for your videos, including video trimming, audio editing, and blur adding. It will not be challenging to use, but it requires internet access.
A guide to cutting YouTube videos via YouTube Studio.
1. Locate your YouTube account and find YouTube Studio.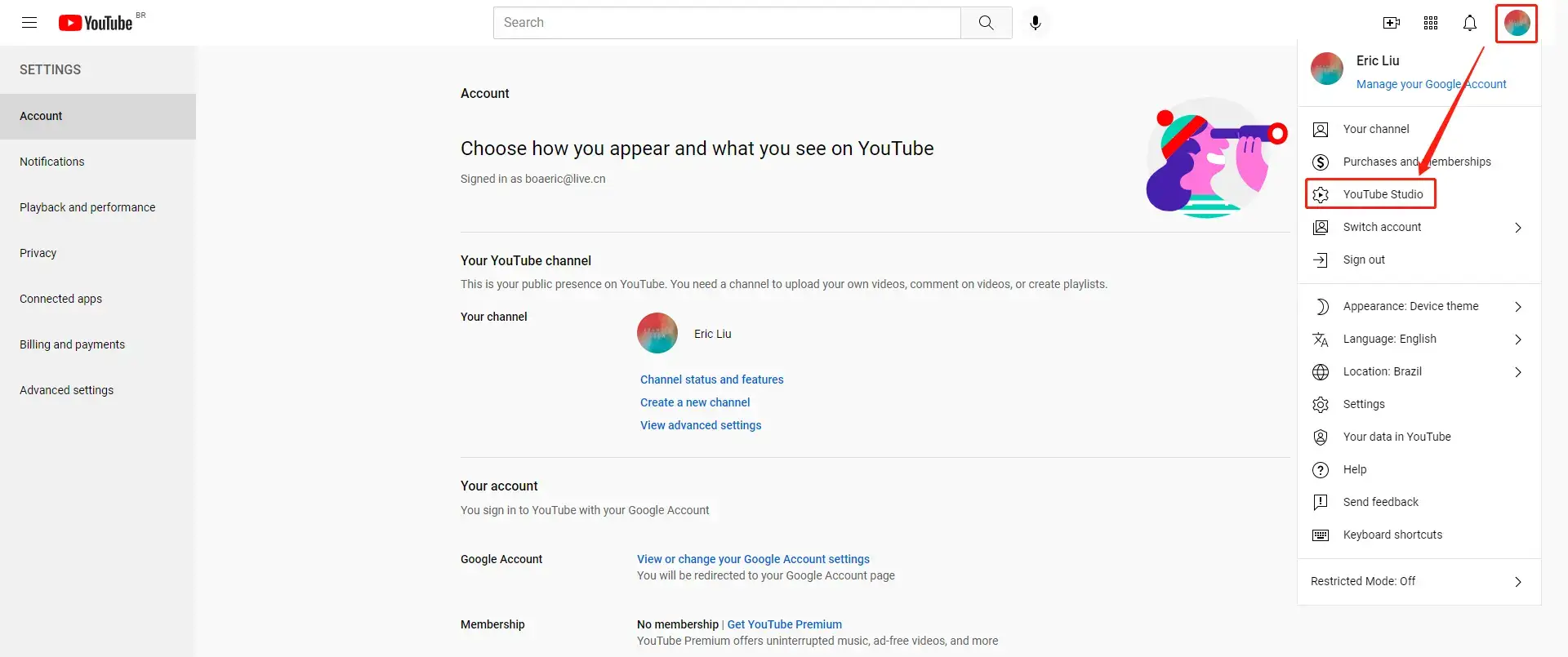 2. Click on Content to locate your video for trimming.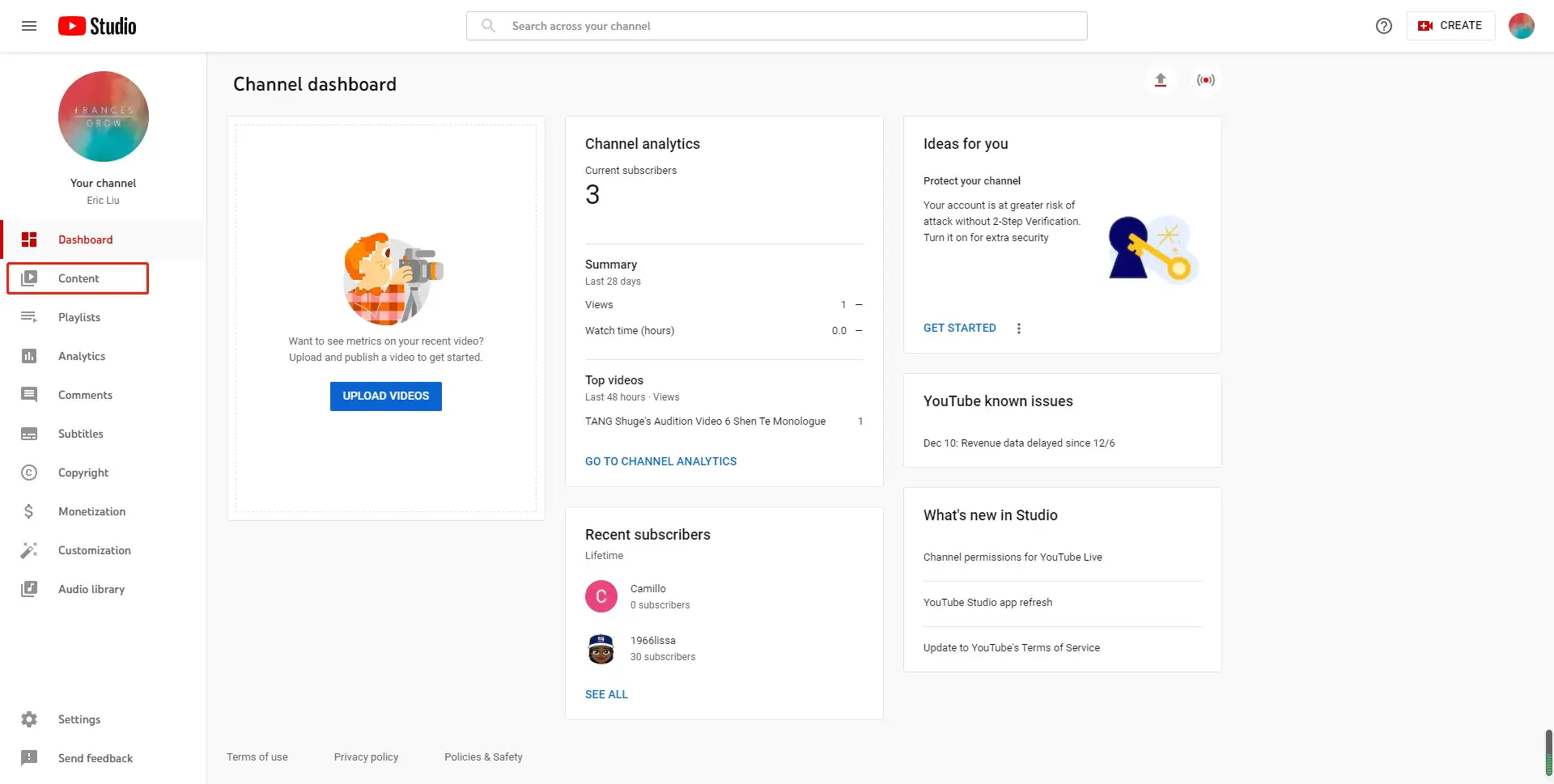 3. Open the video and find Editor.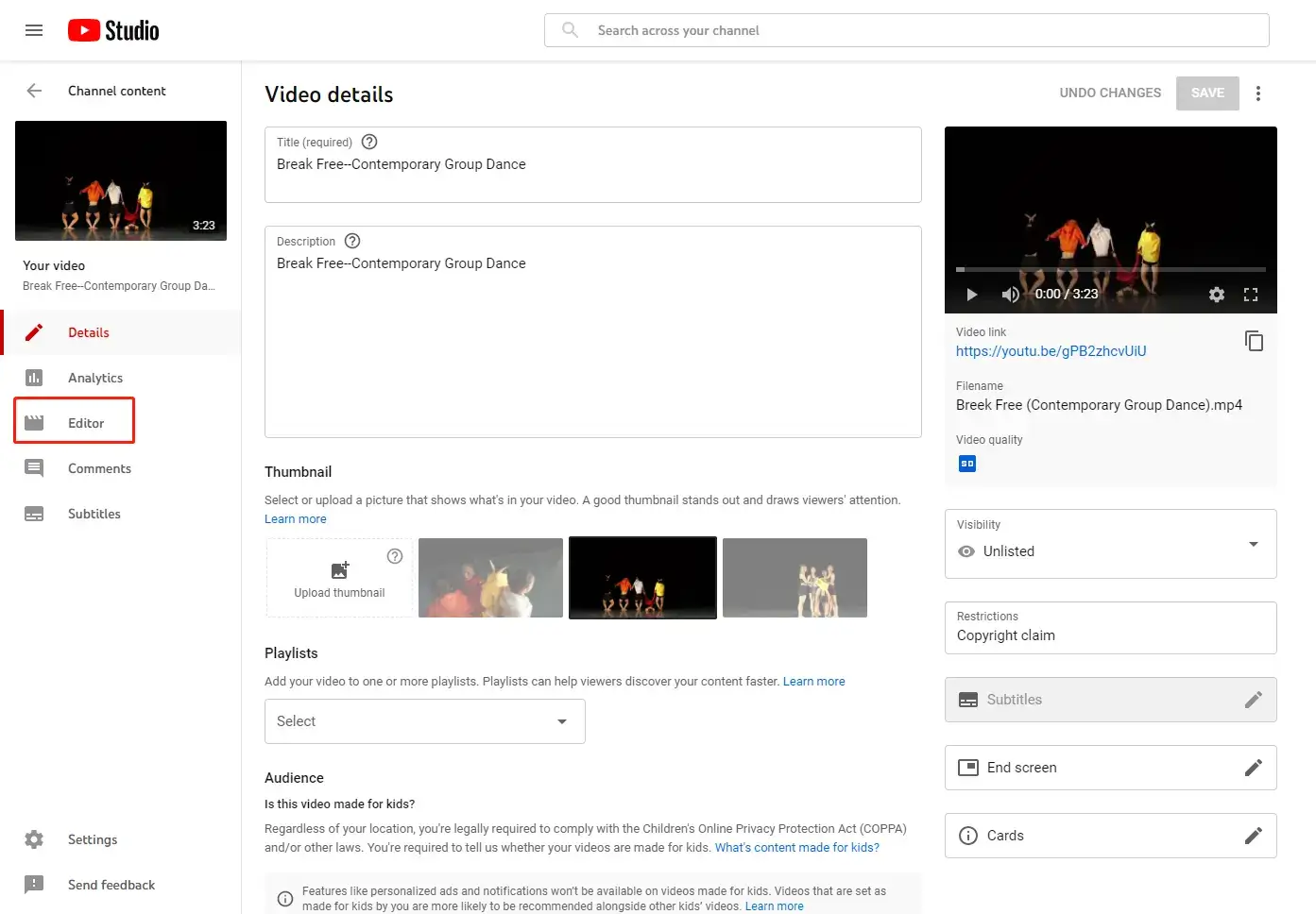 4. Click on TRIM, drag the progress bar to create a time span selection, and then preview it.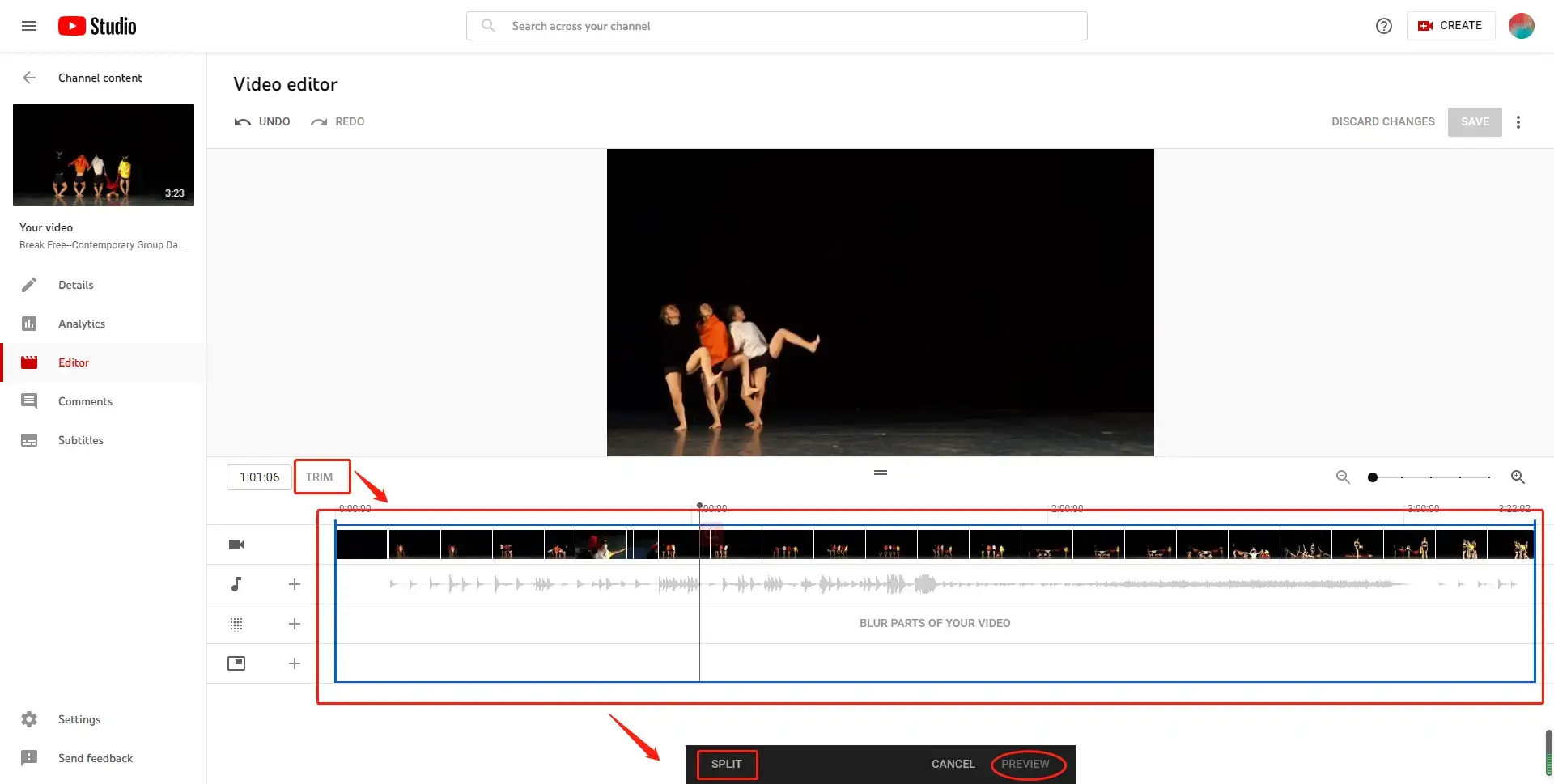 5. Press the SAVE button to export your trimmed video.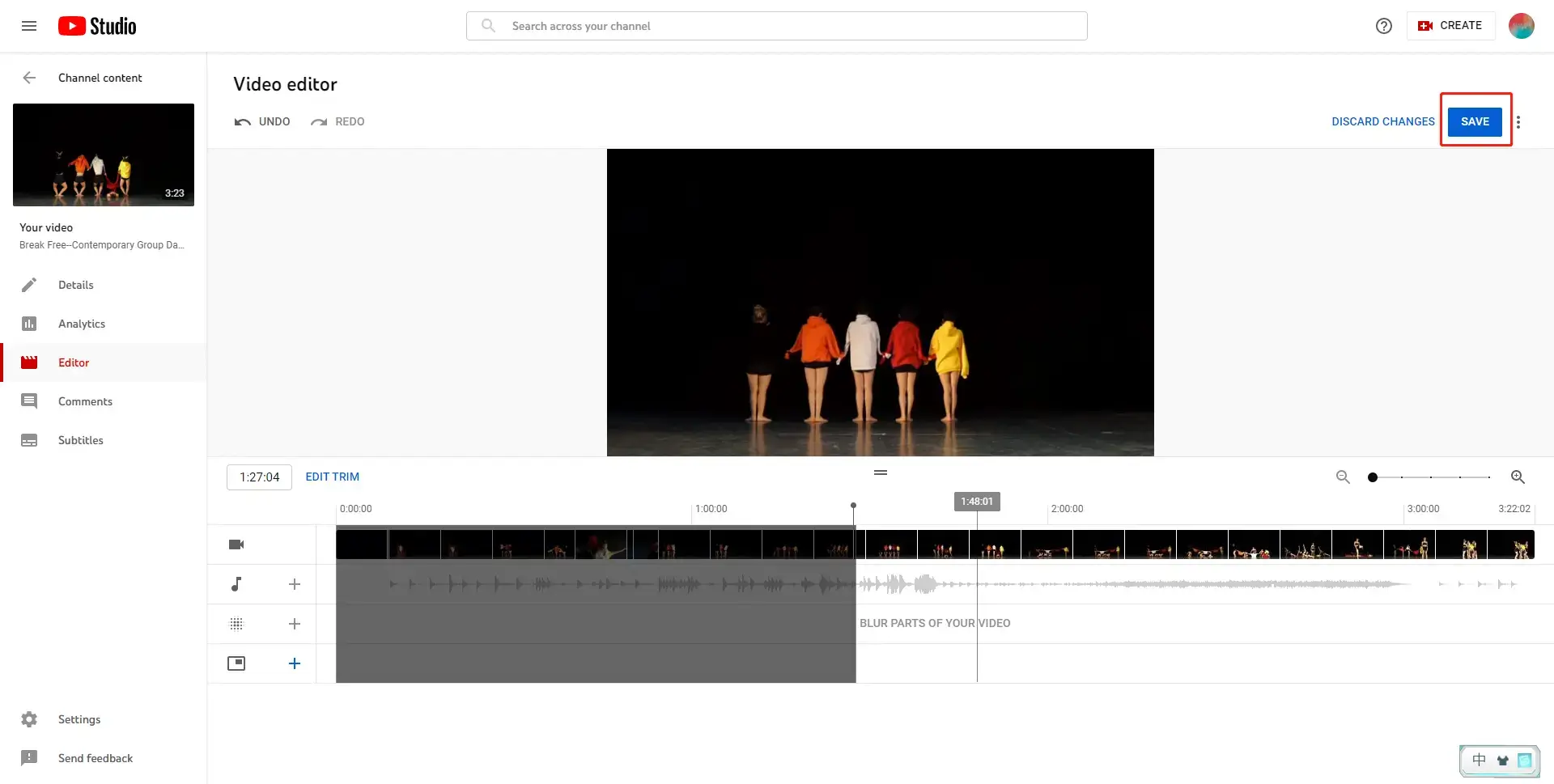 ---
Something More to Say
Why should you choose WorkinTool Watermark Eraser?
WorkinTool Watermark Eraser, new in the market, is able to resolve your basic video-trimming issues, though it is designed for the purpose of watermark solutions.
These are the specific reasons for making this option:
Professional: Watermark Eraser is developed by Shanghai Hudun-Tech Group, a recognized Hi-Tech company specializing in SaaS solutions for more than eight years. We are exceptionally professional when it comes to office tools that aim for work efficiency improvement.
Powerful: Watermark Eraser is more than a watermark adder and remover. It is also a practical and simple video resizer and trimmer, making basic video editing possible. Hence, it proves to be a great help in the modern workplace and daily life.
Secure: Your safety is our priority. Therefore, we will spare no effort to protect your data privacy and information security.
User-Oriented: Your voice matters. We will listen carefully to what our customers say, doing our utmost to satisfy all their needs and upgrade our products accordingly.
FREE Currently: You are entitled to all the features of Watermark Eraser without a license payment.
FAQs for Video Trimming and Watermark Eraser
📌 Are there other free ways to trim a YouTube video before its uploading?
Yes, there are some effective free ways to cut a video. You can resort to a built-in Windows 10 program–Microsoft Photos, which is friendly for a non-professional YouTuber to complete his or her cutting. Meanwhile, there are some useful online video editors, such as 123APPS. It is pretty helpful to trim your videos; however, strong limitations apply to their free versions and license payments are required to enjoy the full features. You can find information about these tools by reading our article on cutting out parts of a video for free.
📌 Are there other free ways to trim a YouTube video after its uploading?
Unfortunately, YouTube Studio is currently the only free way to cut your video after it is uploaded. If you don't want to edit your video via this method, you can trim it by Watermark Eraser and re-upload the edited clip after deleting the previous one.
📌 What else is Watermark Eraser able to do, in addition to video trimming?
In terms of video solutions, Watermark Eraser will enable you to resize your videos, add watermarks to and remove watermarks from them.
📌 Is there an online version for Watermark Eraser?
Well, it is on the way now. However, you are welcome to try our desktop tool and it is totally FREE at the moment.
---
Final Thought
We sincerely hope that you can find your solution when finishing this article. No matter which approaches you will adopt, it will be easy and fast to trim your YouTube videos as they are well-researched by us.
Please leave a comment to share your experience with these or other methods of trimming YouTube videos.
Looking forward to your reply.
Products Reviews:
TrustScore
4
|
323
reviews