Top Three Best Video Cropping Software in 2022
There must be occasions that you want to crop something out of your video. It could be a logo or it could be a banner hanging on the top of the video. Whatever it is, if you have the right video cropping software, there will be no problem with resizing videos. I highly recommend WorkinTool Watermark Eraser to you. It has the nicest navigation interface and the easiest processing system. So, there is no need to worry if you know how to use it or not. Moreover, it is totally free to use. So download it and experience it yourself right now.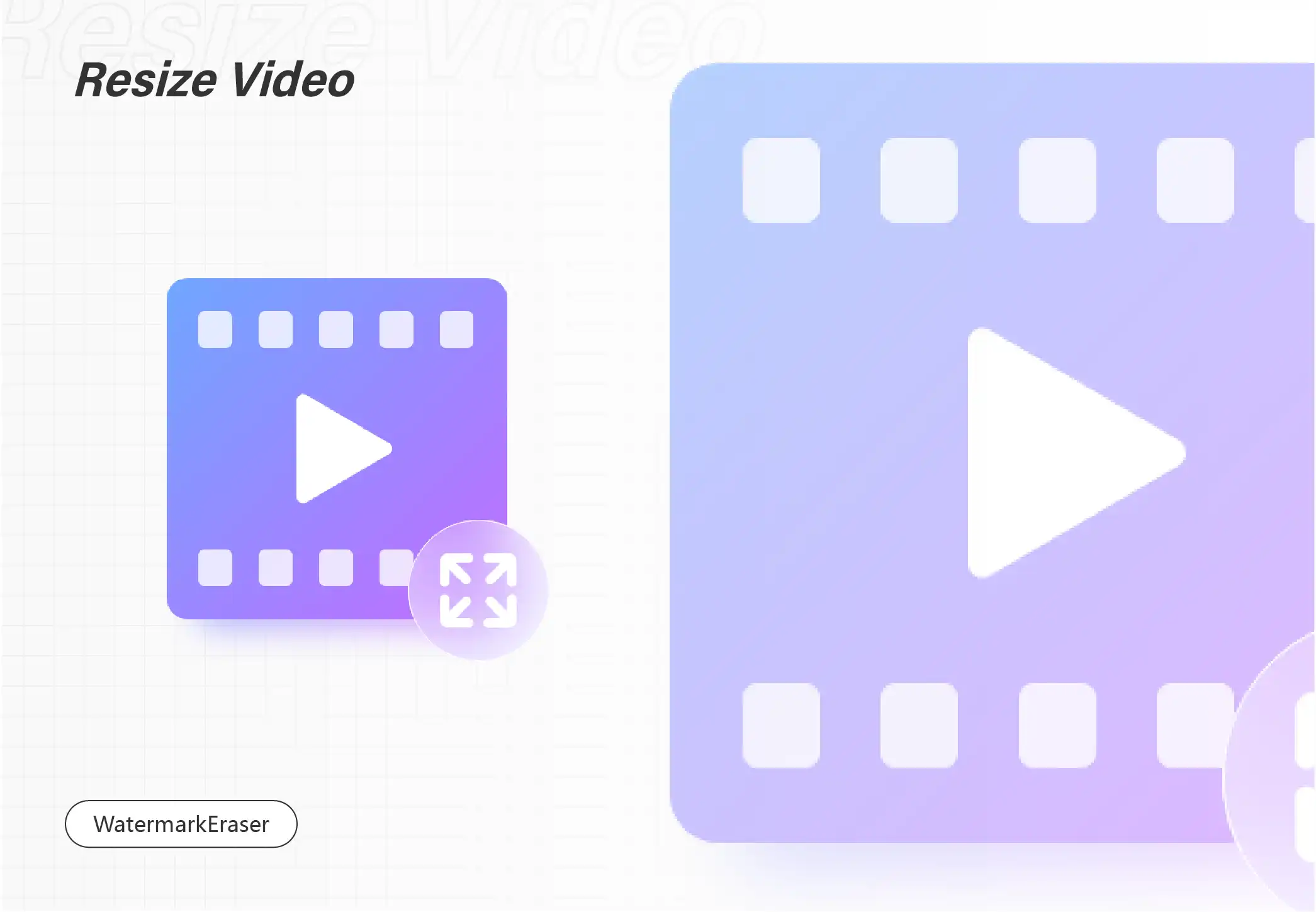 Have you ever wanted to remove unwanted objects from your videos? Want to crop your video to fit for TikTok display screen? Try to get your viewers' attention to a focused area? Need to crop your video to an aspect ratio for YouTube or Instagram story uploading? Ready to make a family video montage, but there are too many unnecessary elements on the video canvas? Well, the best way to do this is to resize this video. After comparing and selecting video editing tools on the Internet, I'll introduce to you the top three best video cropping software in 2022 this year in this post.
Then, in the following article, you will find one specific tool that suits you best. And among all three tools, WorkinTool Watermark Eraser is the one I recommend most. It has the easiest operation and user-friendly interface for users to make a cropping process on your video. And it exports your video copies that are of original quality. So, you don't even need to worry about problems like poor quality video output.
Now, let's take a look at all these three video editing tools.
💖 WorkinTool Watermark Eraser
💙 HitPaw Toolkit
🧡 Filmora Video Editor
---
Top 3 Best Video Cropping Software

Works on: Windows 11/10/8.1/8/7/Vista/XP,  or later.
Firstly, in the list of top 3 best video cropping software, the one that deserves the most recommendations is WorkinTool Watermark Eraser. It is the most light-weighted and trouble-free video editing tool. Let's imagine this together. If you have filmed an outside wild video and you want to upload it to your Instagram account for sharing and recording your life. It's totally reasonable, right? however, when you put your video into Instagram you will find out that, Instagram doesn't support the cropping function. So, if you recorded your video in landscape. Then you are doomed, the video won't successfully upload. However, any cropping-related problems won't get in your way if you have WorkinTool in hand. It owns the clearest navigation interface and the easiest cropping functions. Three different modes for all types of users to resize a video into whatever they want it to be.
If you are a video editing pro and you know the exact numbers of X-Axis and Y-Axis in the video, you can always enter them in to get your cropping result. Or simpler, there are height and width options for you to use too. Actually, the ultimate feature of this tool that sparks my eyes is the Screen Ratio. You can select six different ratios, the most commonly used is the top three. Firstly, "No Constraint" is for you to customize the cropping selection box. You drag the orange box to shape your video. Then the other two tell you they are especially for phone and computer platform screens. So, whether you are a rookie or professional editor, this tool can perfectly solve your problem. After cropping, you can even use this software directly to trim it. How convenient is that? And you can also use it to add an Instagram watermark and optimize your image for the web as well.
Now, let me show you how to use this tool to easily crop a video:
First, open this tool on your computer and choose the "Resize Video" function on the top screen.
Second, select your video or drag your video into the processing window for later cropping.
Then, you may customize to crop the video by your desire. I strongly advise you to use a fixed ratio for resizing. This is the easiest and safest choice for beginners.
Last, after everything is on set, you are ready to save your video. Click "Resize Now" to check the copy.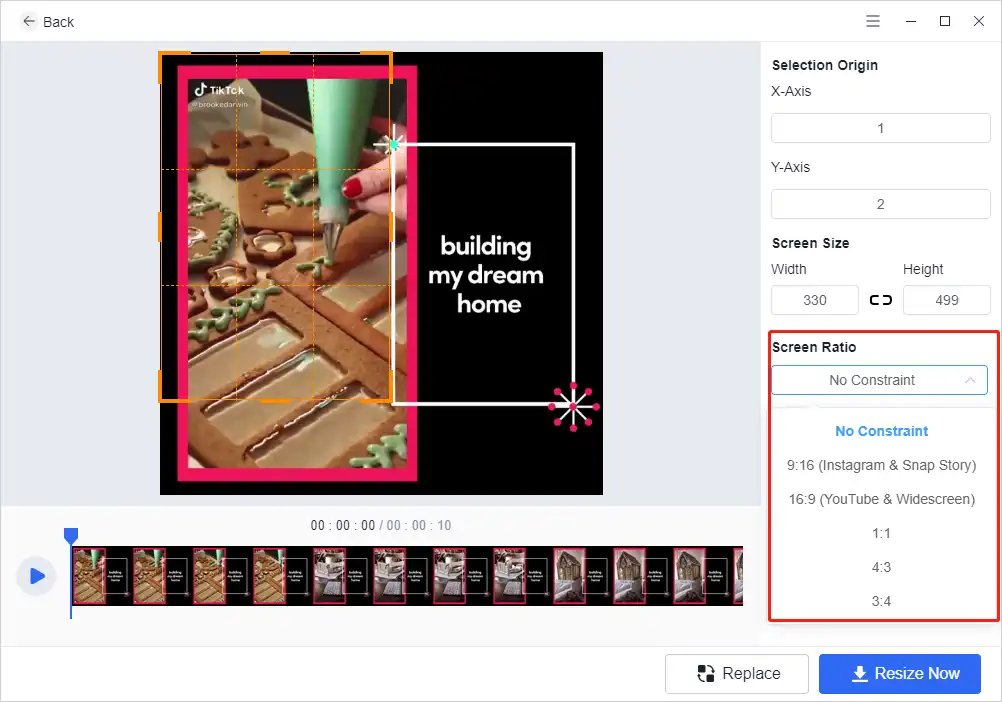 🚨 Notice: You don't have to worry about the safety issue. Any of your video files won't be uploaded to our servers. It is desktop software, so you can download it and disconnect the Internet when processing clips. It won't affect the quality or the speed. And this tool will save a copy of your processed video. The original one remains untouched.
😍Pros:
User-friendly navigation interface.
Clear function description.
Totally free to use.
Network disconnected to protect files.
Diverse options for different users.
😢Cons:
Doesn't support rotating the screen.
---

Works on: Windows 11/10/8/7(64 bits)
The second place for the list of video cropping software I want to give to HitPaw. It is an all-in-one published video editor. You can use it to cut, crop, merge videos, etc. Without any redundant options for users, it only offers the basic function to users. Users can choose different scales for various propose. Last and most importantly, it supports rotating the video and mirrors the video.
However, this tool isn't free. You can use those functions to edit your videos though. Users have to pay for a membership. Otherwise, those exporting videos will be watermarked to HitPaw's logo. Plus the whole interface is black. Literally, every function page is black. I am not a big fan of this design and I don't think it is good for users' eyes.
Let's see how to crop a video:
First, open this tool and pick "Crop&Rotate".
Then put your video into the window to crop.
After deciding how you want it to be, export it to your computer to check.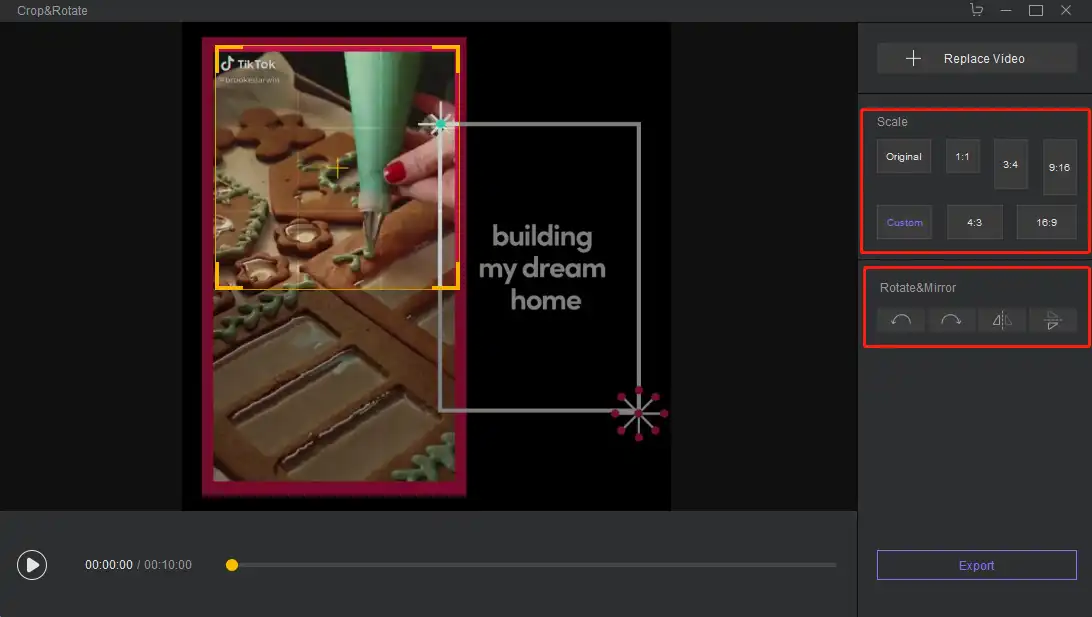 😍Pros:
Simple to use.
Supports a rotating function.
😢Cons:
The interface is too dark.
Contains watermark.
---

Works on: Windows 11/10/8.1 (64-bit OS ONLY), macOS 10.12 – macOS 11
Filmora is a little bit famous when it comes to video editing. You can call it high-end desktop software. With it, you can insert music, effects at any time in a video. It supports multiple video processing operations. Moreover, the library of available special effects and sound effects is particularly large. It makes sense why so many people have given thumb-ups to this software
Nevertheless, how can I put such a popular tool into the third place of video cropping software? Well, you can say it is a good side of this tool. But for beginners like most people, this advanced video editing interface can be confused to use. The users' guide from the beginning only teaches how to put a video and how to add effect. Nothing else is mentioned. However, like most video cropping software, it requires a membership to delete its own watermark. And if you are in a hurry to crop videos, it is not for you because of the slow downloading speed.
This is how it works:
First, open this tool and drag your video into the timeline.
Then right-click your video and select "Crop and Zoom".
Here you can set a screen ratio or drag the green selecting box to circle the area you want to leave.
Last, tap "OK" to finish cropping. Remember to save your video again on the top left bar.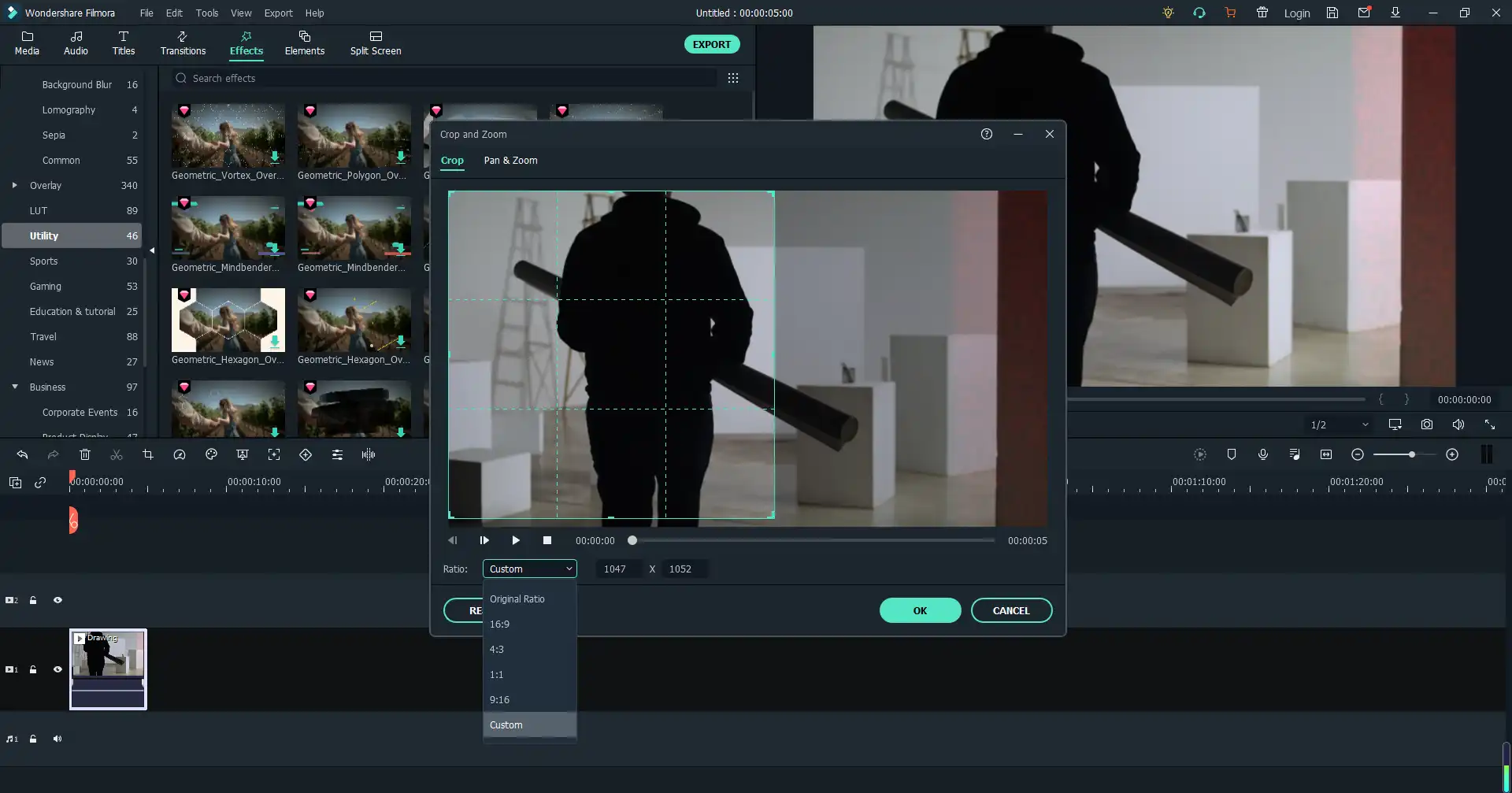 😍Pros:
Supports multiple video processing.
Various media libraries to use.
Professional video editing software.
😢Cons:
Not suitable for beginners.
Exports with watermark.
Downloading speed is slow.
---
More About Video Cropping Software
In conclusion, after this article, I am sure you must have the video cropping software you like in the list. As you can see, if you take all factors into consideration, you will find that WorkinTool Watermark Eraser is the easiest and most suitable for people with no video experience. Plus, it is the only video cropper that requires no membership. You can download and use it without any hassle. So, it is truly worth a shot.
In the end, I want to say that no matter which one you choose, I hope this article can be a help to your further video processing. If you have any suggestions or doubts, feel welcome to contact us.
Products Reviews:
TrustScore
4
|
323
reviews